The Armoury in collaboration with H Moser & Cie. has created the TOTAL ECLIPSE, a limited edition watch based on H Moser's Endeavour Small Seconds and inspired by the celestial event of a Total Solar Eclipse.
Two Materials
The watch features a 38mm steel case, Vantablack® dial with inset indices, Breguet hands, seconds sub-dial and is available in two versions, one with steel accents and one with 5N red gold accents.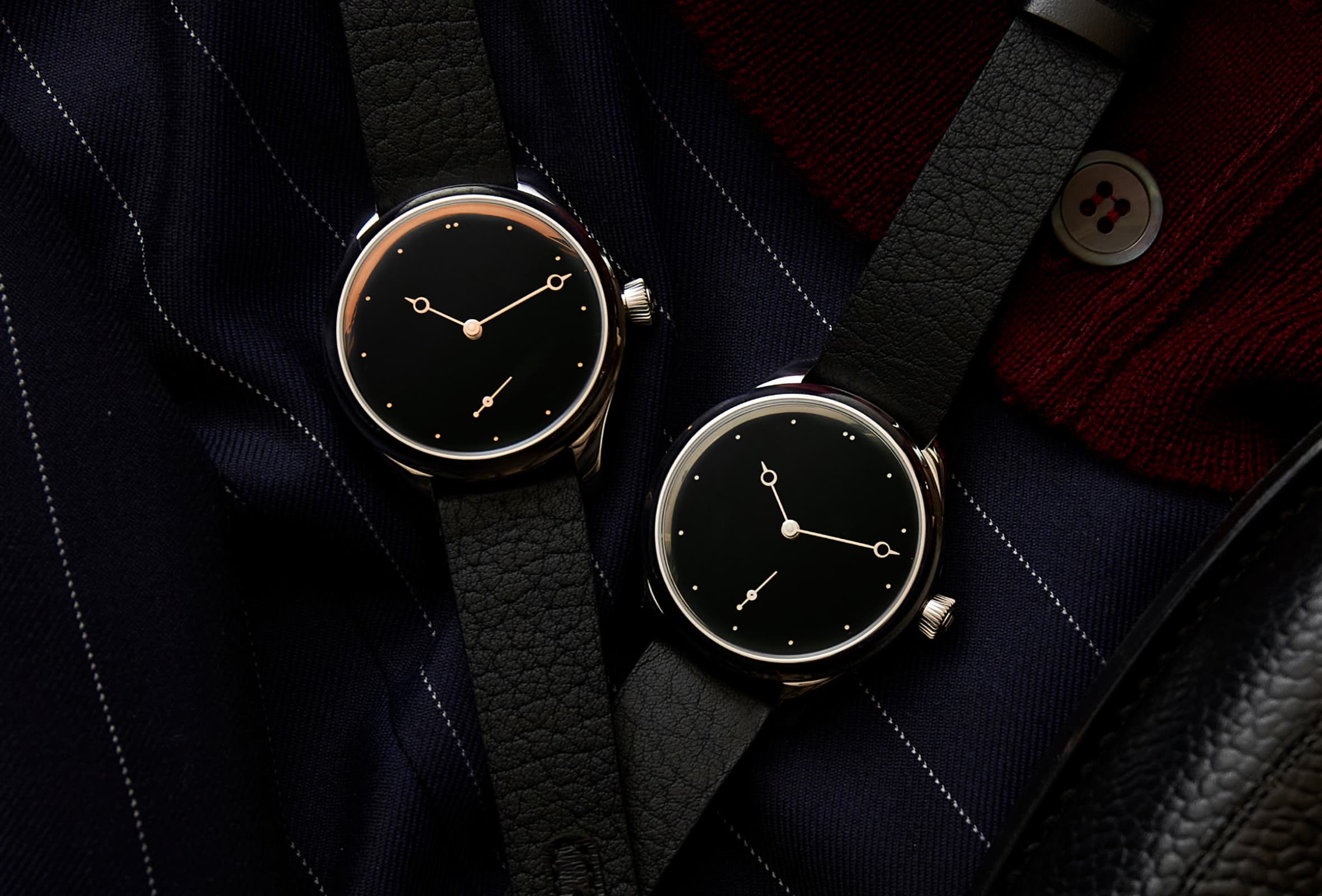 Vantablack®
The watches' unique dial draws on H Moser & Cie's expertise with Vantablack®, a coating made of light-absorbing carbon nanotubes, applied on the dial of the watch. It is the darkest man-made substance in the world. The indices visible on the dial are holes in the Vantablack® layer that reveal the dial plate underneath.
The Breguet hands and seconds sub dial are our nod to classic watchmaking and are especially striking as they float over the void-like dial.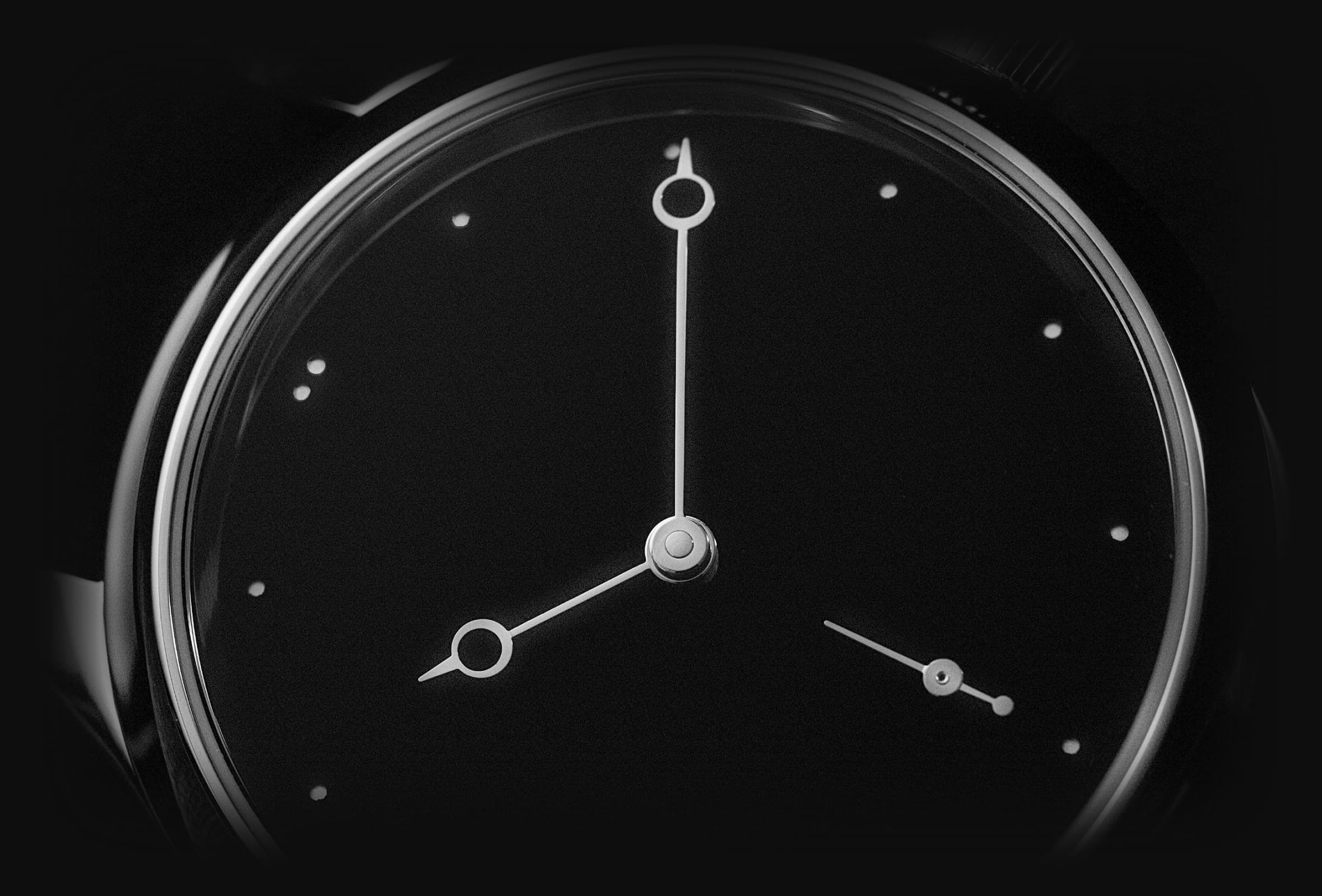 The Concept
During a total solar eclipse, the corona of the sun, i.e. its fiery halo, becomes visible to the human eye. In order to recreate this effect, we have added a polished inner bezel of either steel or 5N red gold. The steel inner bezel visually deepens the blackness of the dial while the 5N red gold bezel provides a bright shimmer that is especially reminiscent of the sun's fire.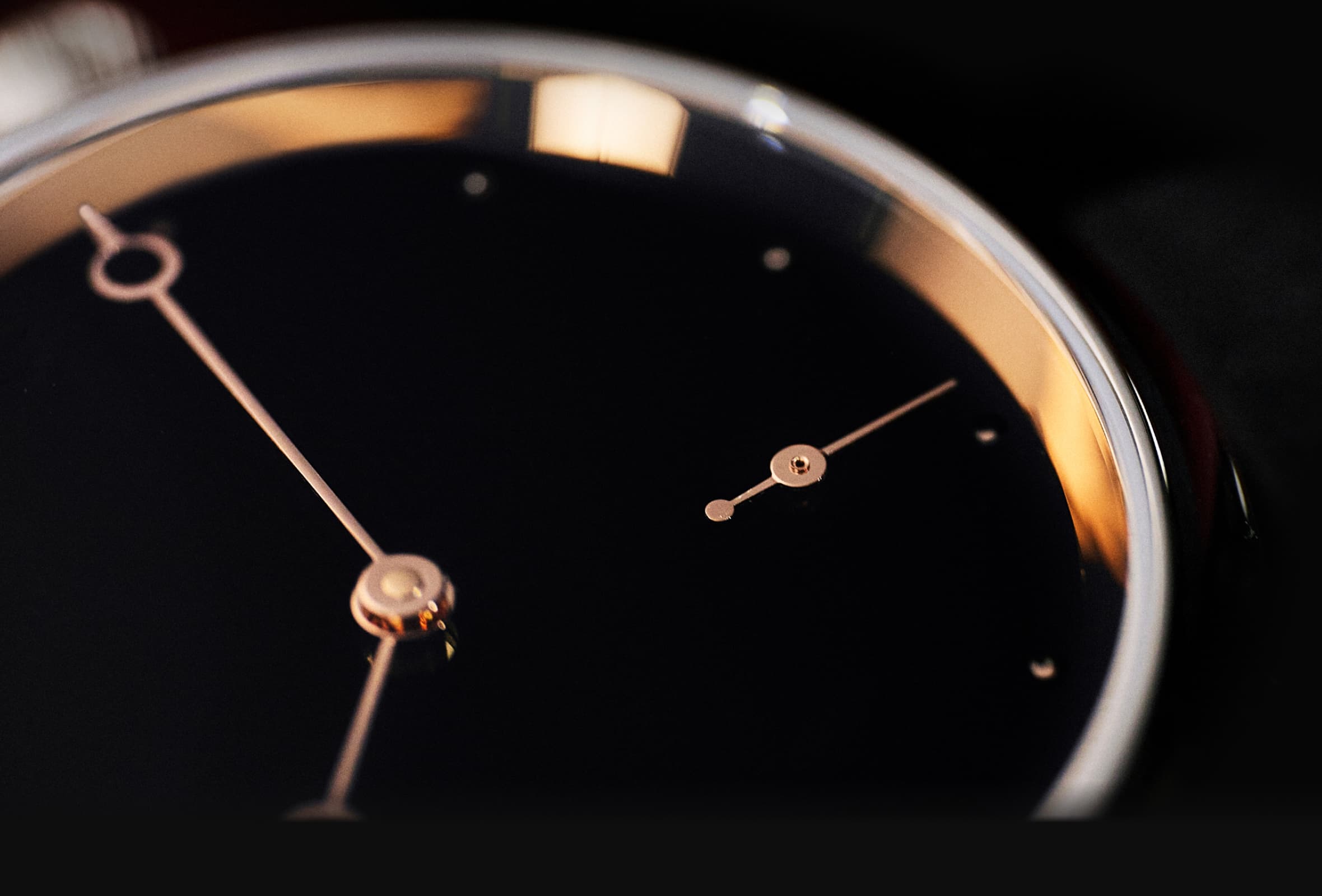 The Endeavour Small Seconds
The case of the watch is based on H Moser & Cie's Endeavour series, with its distinctive scalloped sides and downturned lugs, resized at The Armoury's request to an elegant 38mm diameter that pairs well with any formal or casual outfit.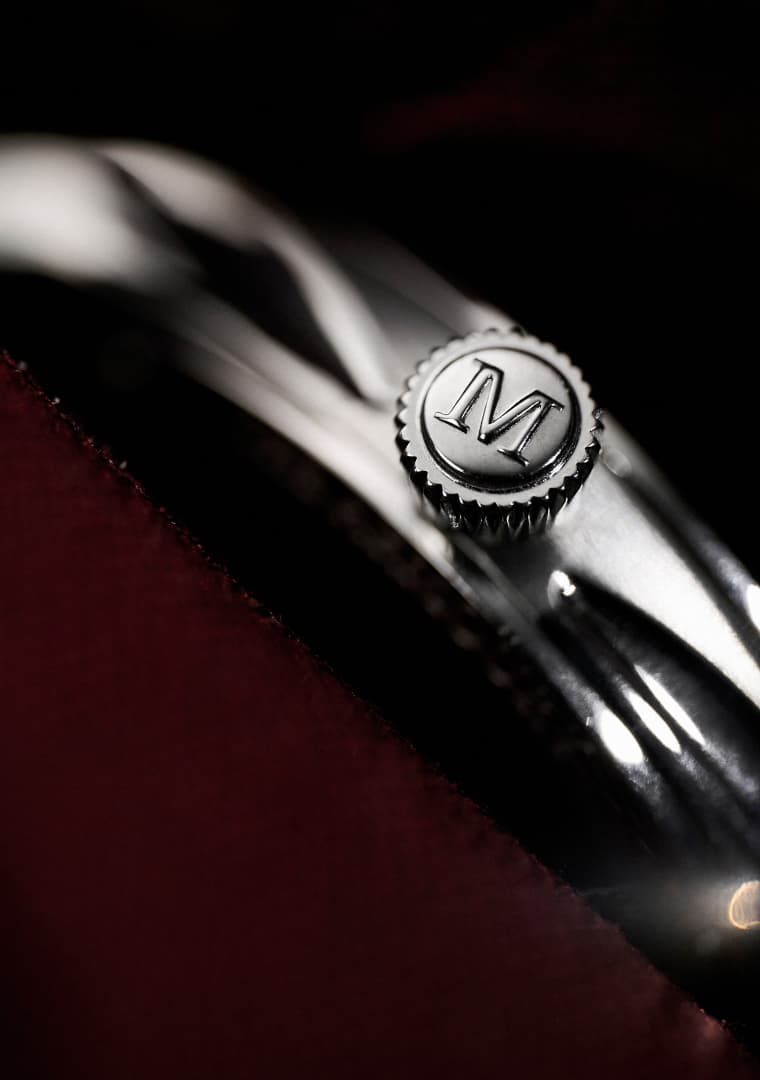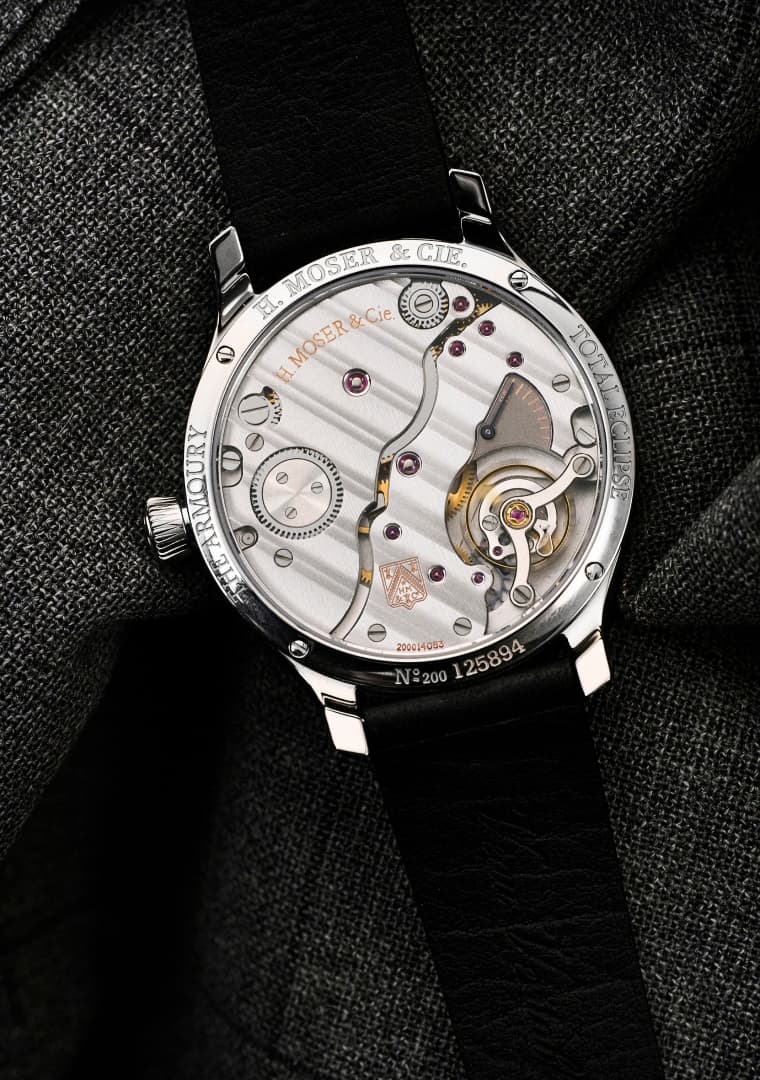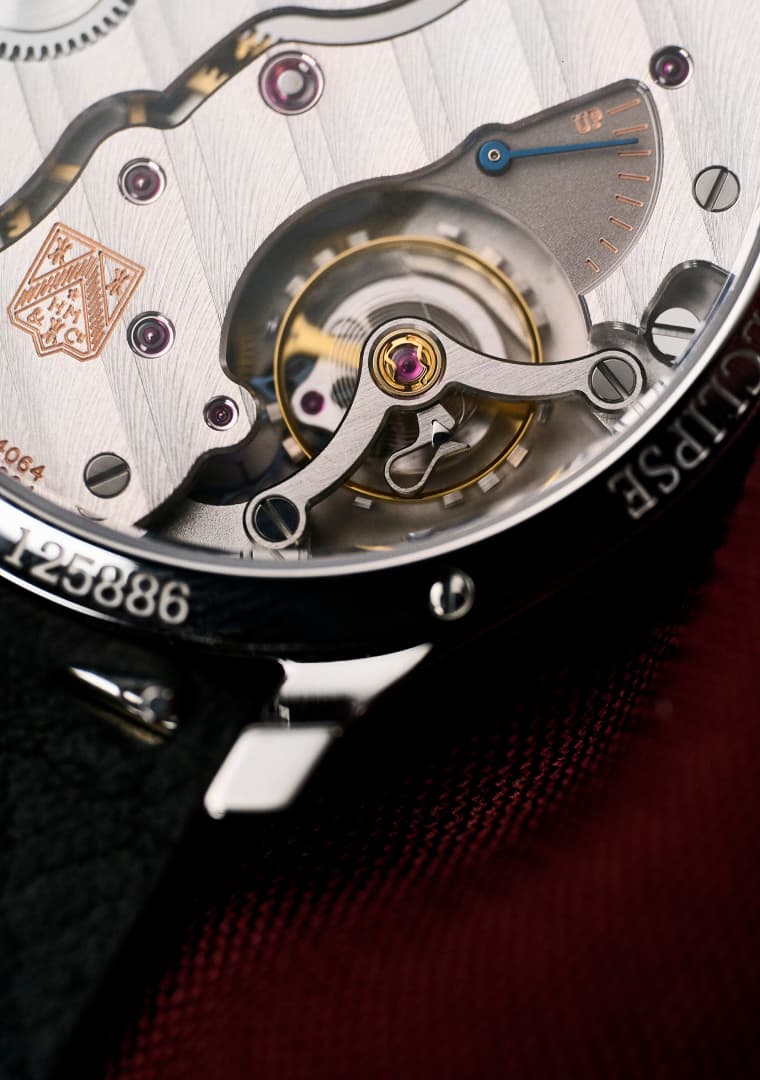 Style and Proportion
The result of our collaboration is a fine, discreet watch made possible by H Moser's outstanding watchmaking and The Armoury's distinctive sense of style and proportion. It is a versatile addition to any wardrobe.