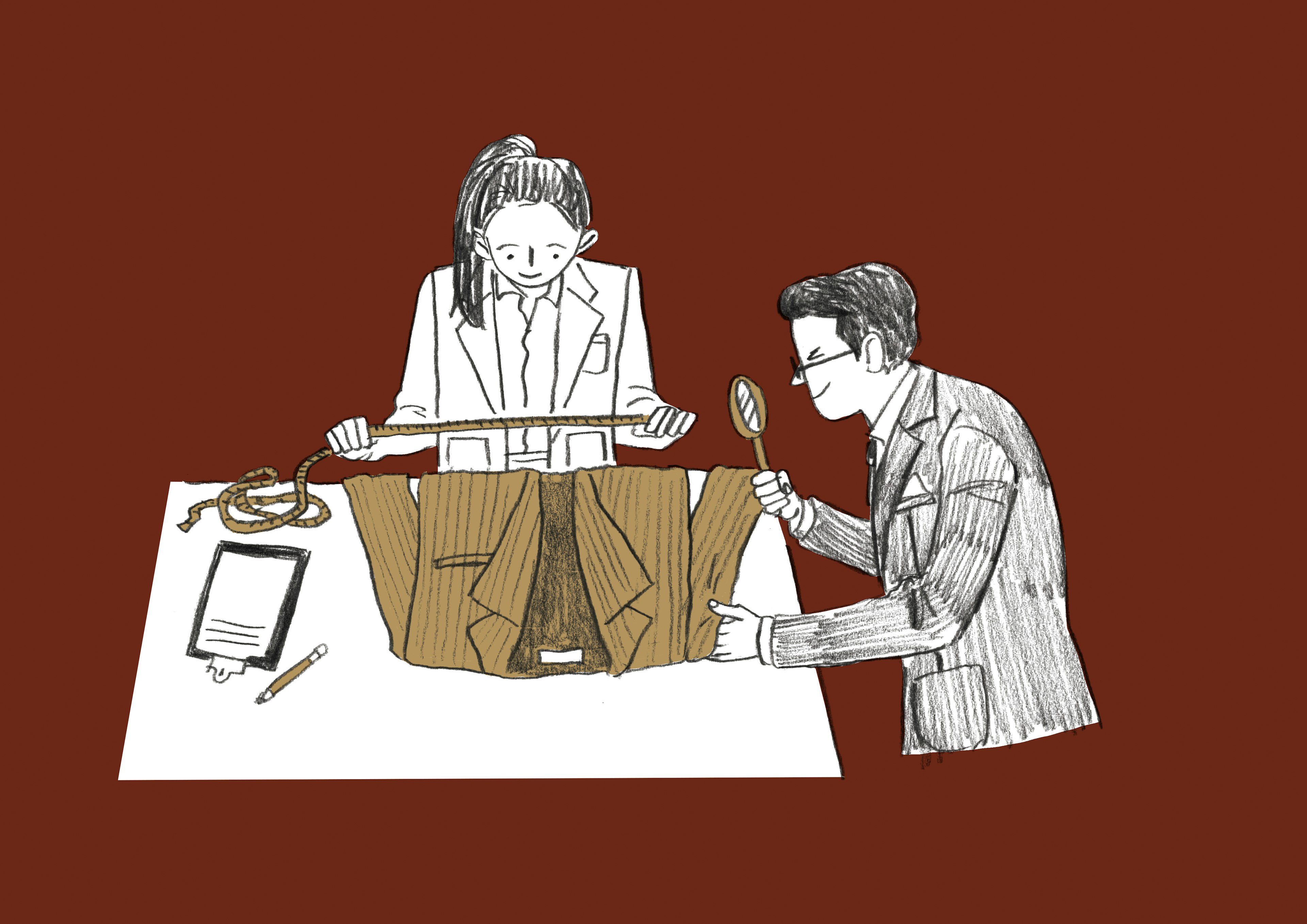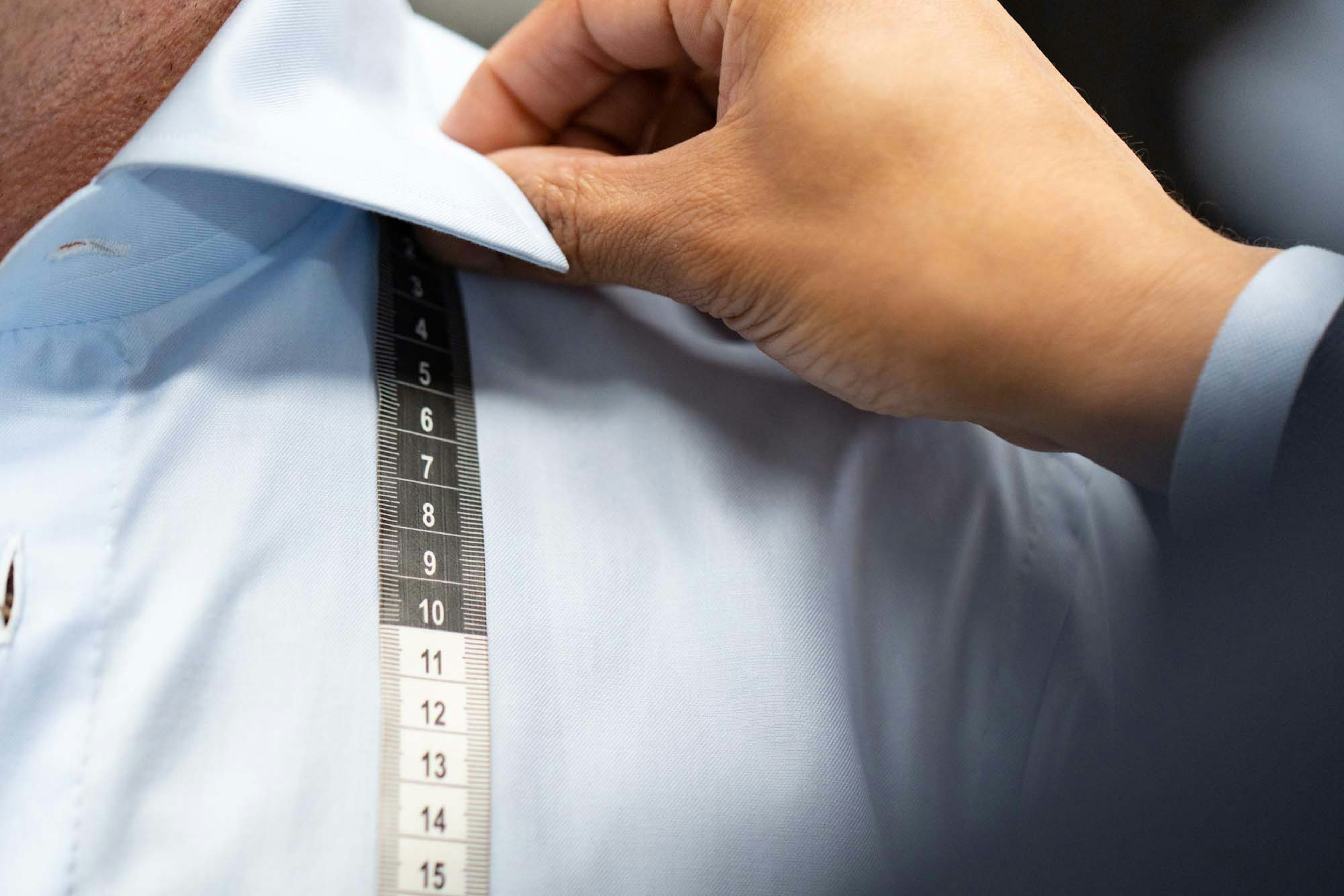 Every garment that comes through our shops is measured for quality control. We work with a wide range of tailors and artisans, so we inevitably have a varying assortment of fits and styles. We understand that this can lead to a potentially confusing sizing experience. We spend a great deal of time working to ensure that our sizing is consistent across our tailoring models, knitwear and more.

While measurements and numbers can be very one-dimensional, our garments are built to be three-dimensional. A great deal of the fit is actually attributed to ironing and the potential for future alterations. Trying something on will always be better than comparing numbers on a chart. However, sizing charts are often the best chance at a good fit when buying clothes remotely. If you do end up with the wrong size, we'll happily exchange it.
Before we start with the measuring, button up the trousers, lay them flat and smoothen out any wrinkles.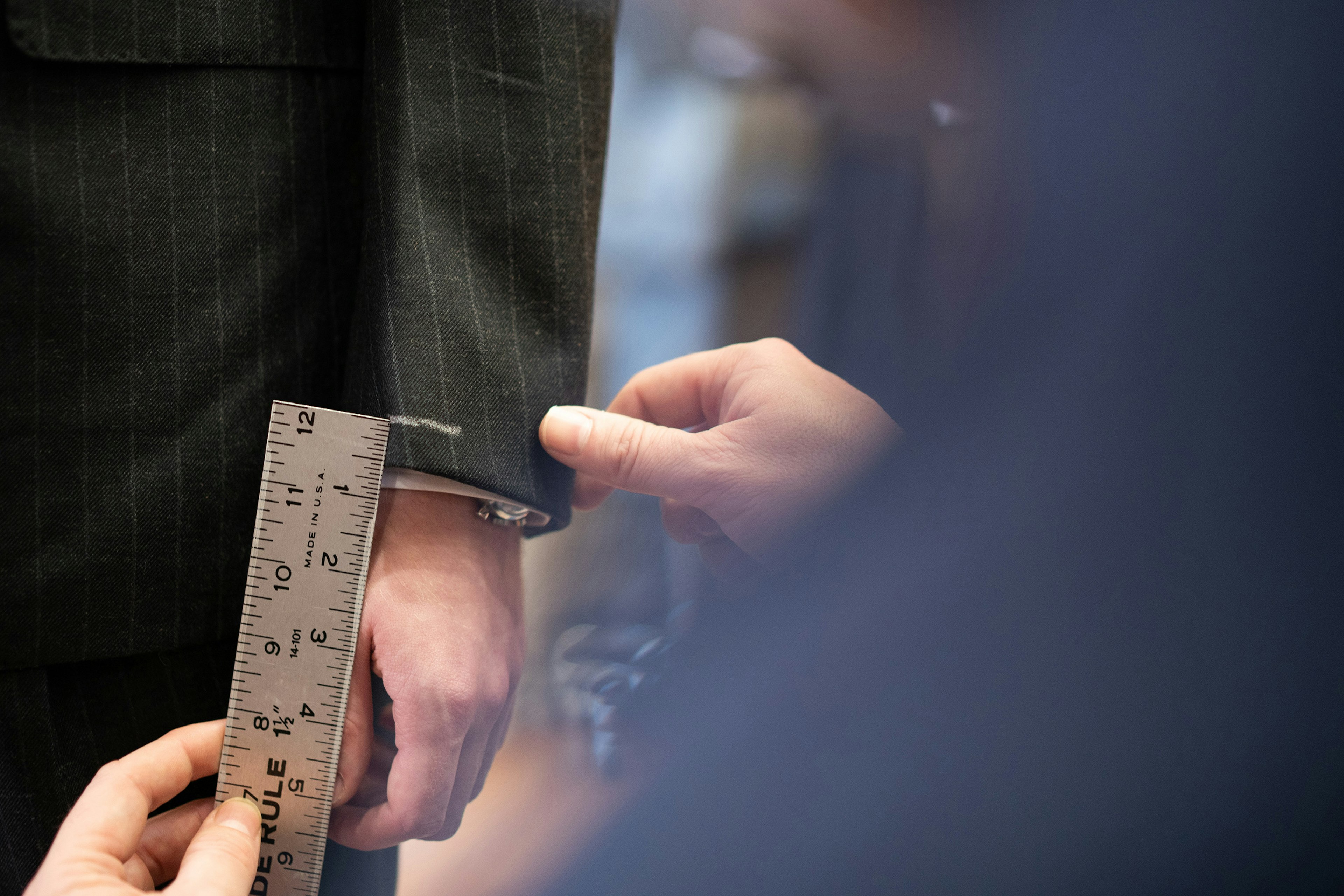 As always, we are happy to help answer any questions regarding fit, measurement or sizing.
CONTACT US