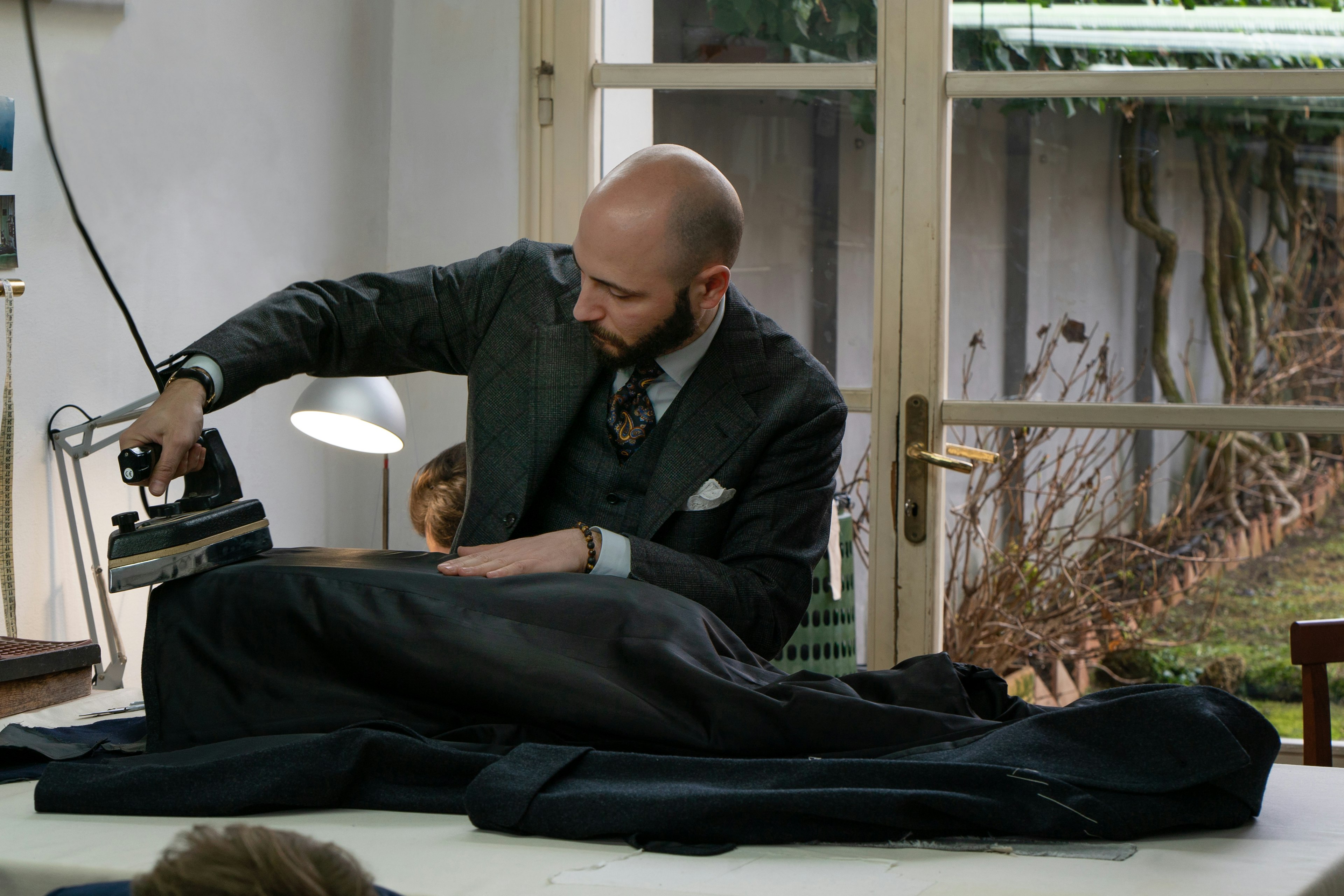 Back to all Articles
A Guide to Garment Care with Antonio Liverano
Master Tailor Antonio Liverano walks us through the steps of how to care for your clothes in his Florentine atelier. 
Pressing is a significant stage in the making of a jacket. Along with stitching, it helps shape the fabric into a three dimensional garment to fit your body. Over time a jacket can loose its original shape. Here we see the proper way to press a jacket and return it to its former glory.
When on the move your jacket can pick up creases and wrinkles. Here's how to quickly iron out minor issues and get you back on the road.
From time to time a button can come loose. Here we see how to correctly and securely attach a button.
Trousers are under a lot of stress throughout the day and fabrics such as linen and cotton show creases and wrinkles particularly severely. Pressing can restore a clean line from pleat to cuff. Here's how to do it.