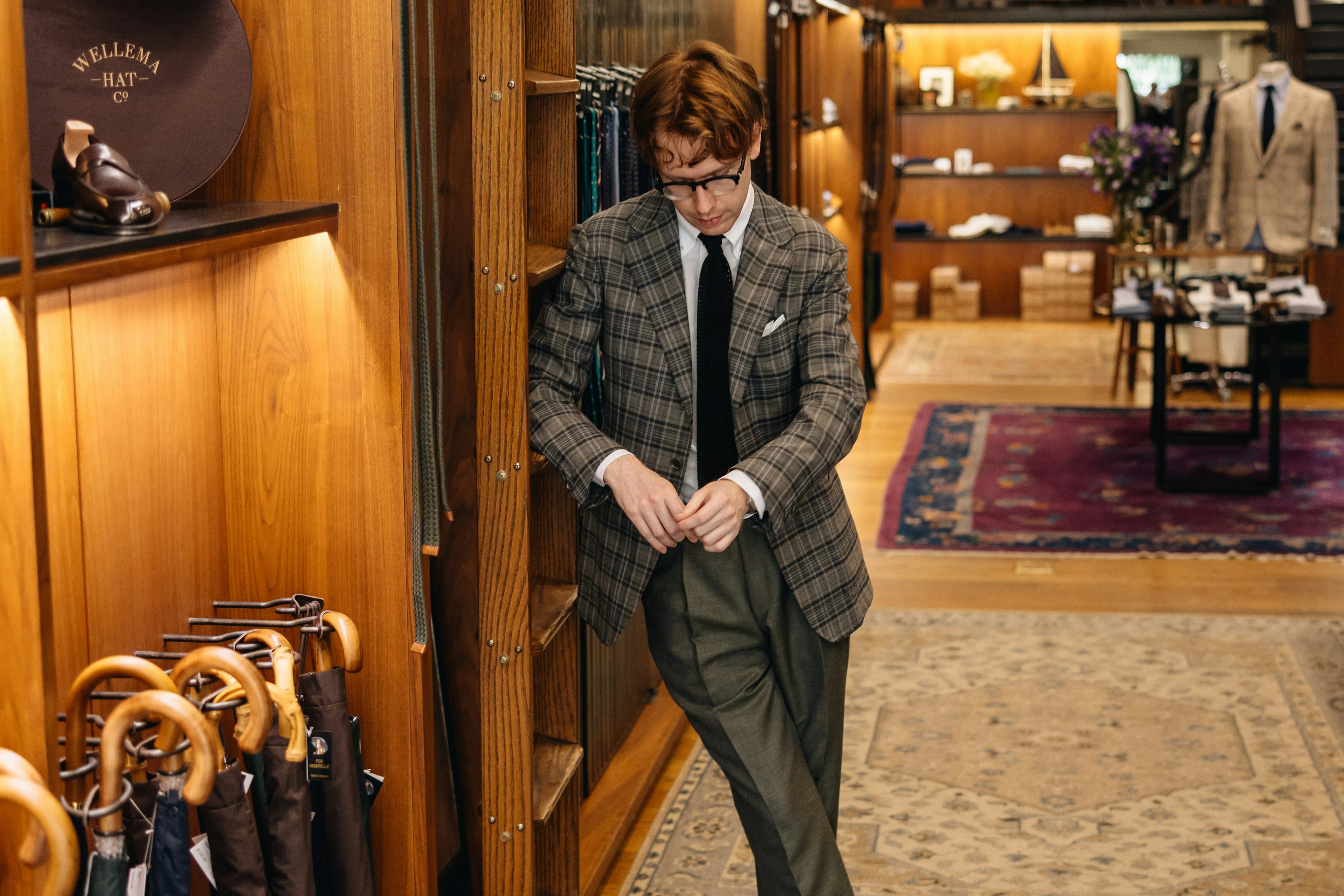 Back to all Articles
A Week's Worth: Alex Winchell
Alex Winchell takes us through a typical week at The Armoury Tribeca.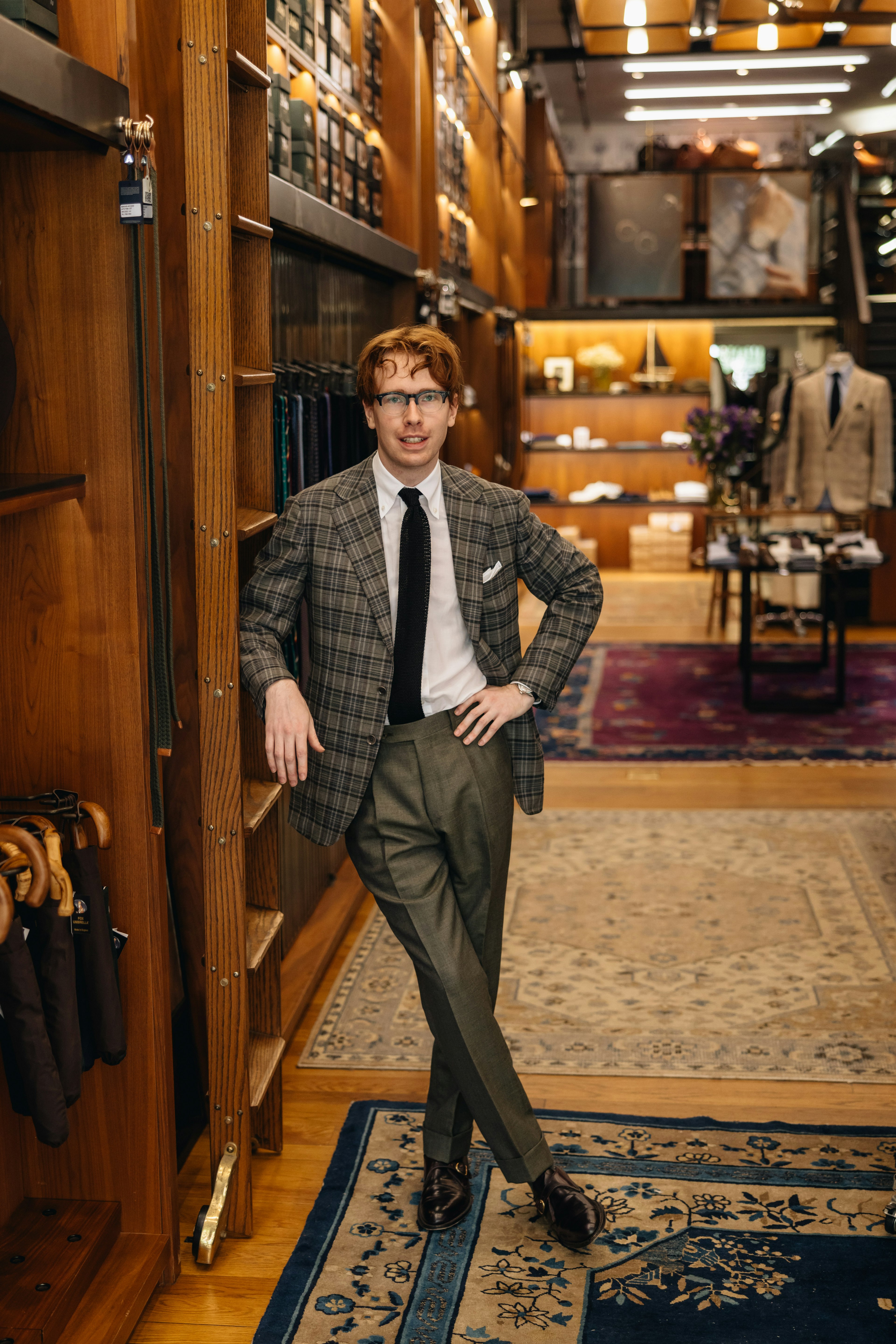 "Classic, American Ivy Style was one of the first kinds of tailored clothing I was excited about, and it's still a huge influence on the way I dress today. This Fox Brothers wool madras jacket reminded me of classic, heyday Ivy, so it became my first Armoury purchase when I started here a few years back. I went for understated '60s style with a black knit tie and cordovan shoes, plus fantastic trousers from this season in a very period-correct muted olive.
I don't think this is a truly vintage look, because the cut and silhouette of the Model 3 is a little sharper and more contemporary. I think that makes for a really nice balance: I like looking to the past and finding a look that works on its own terms."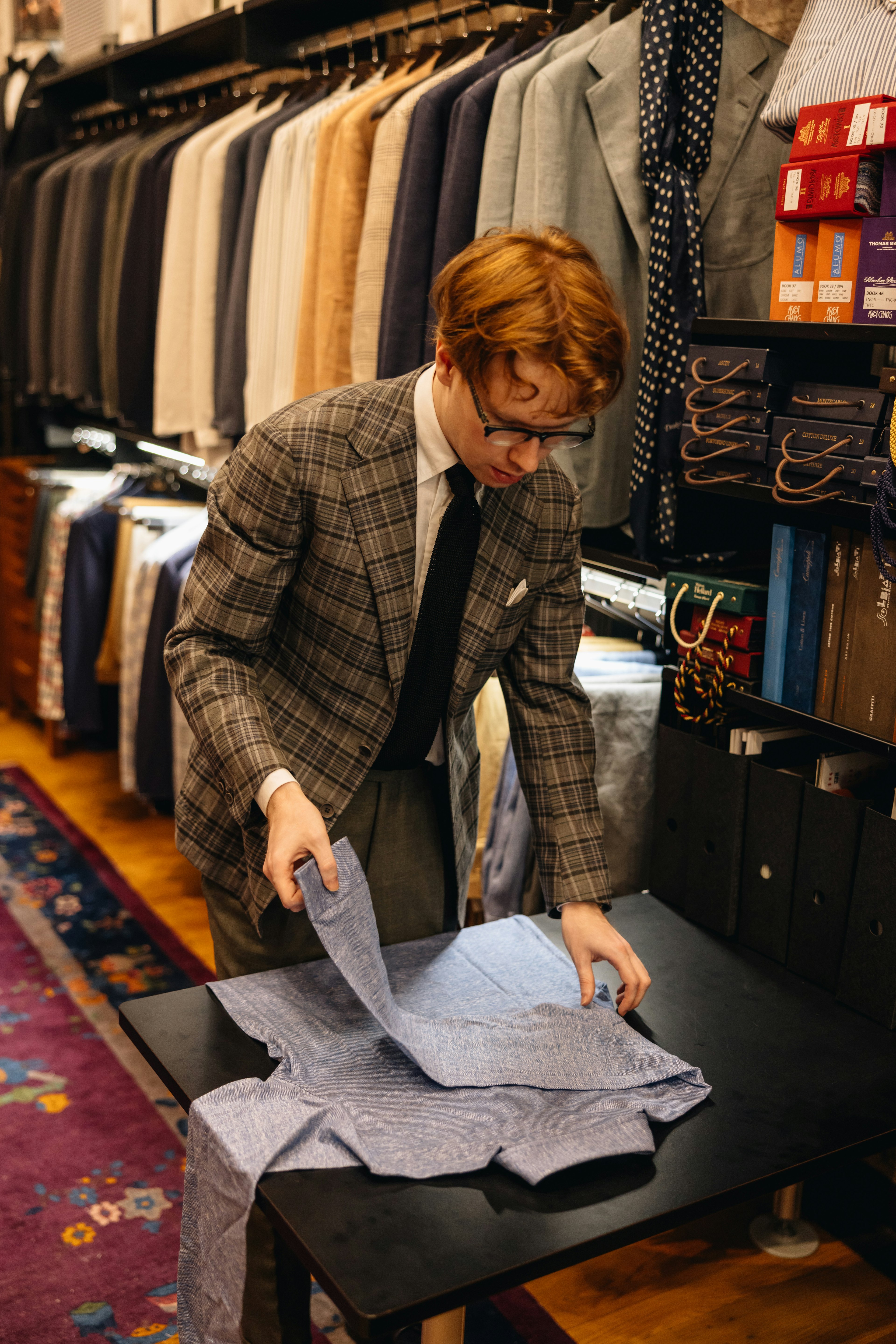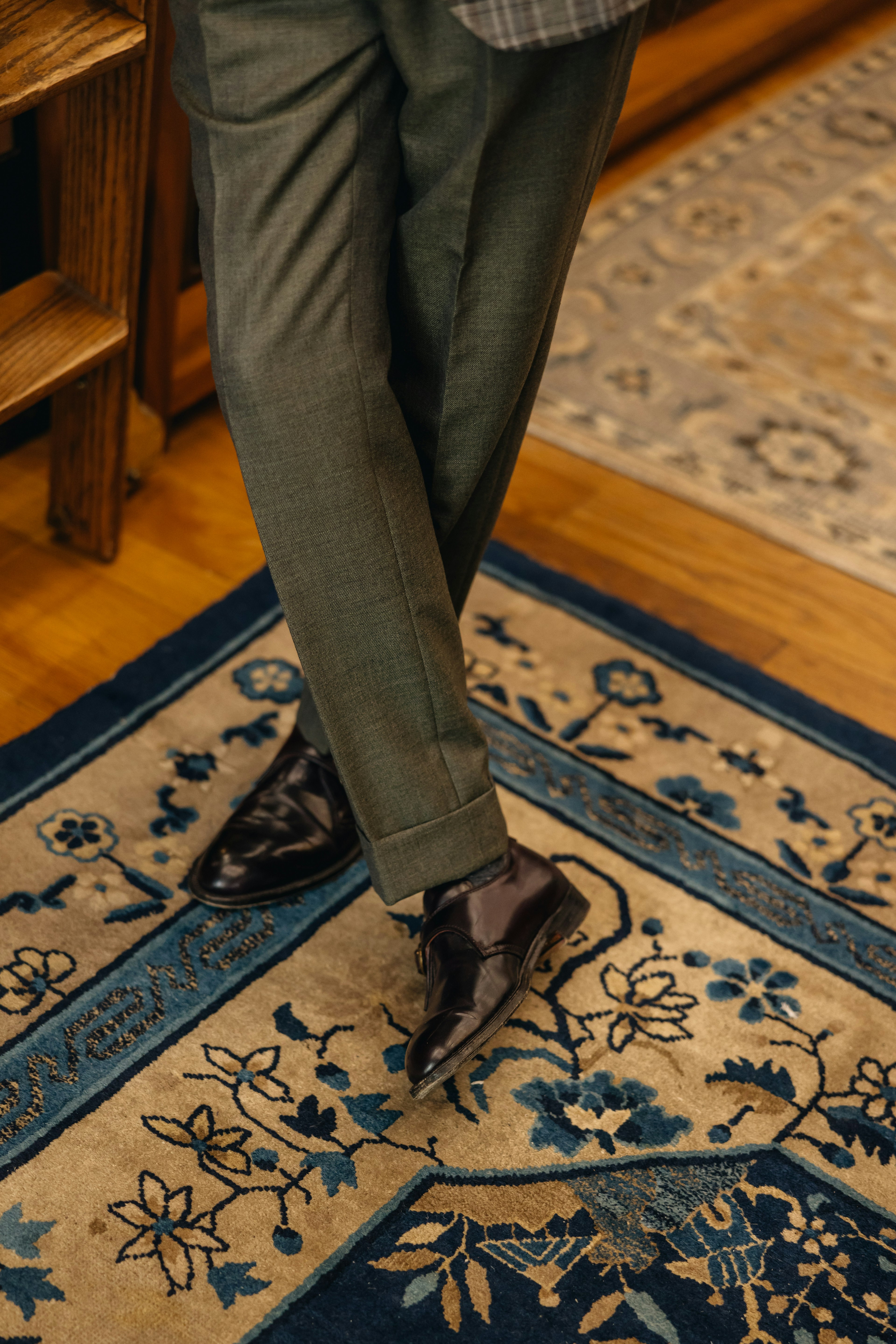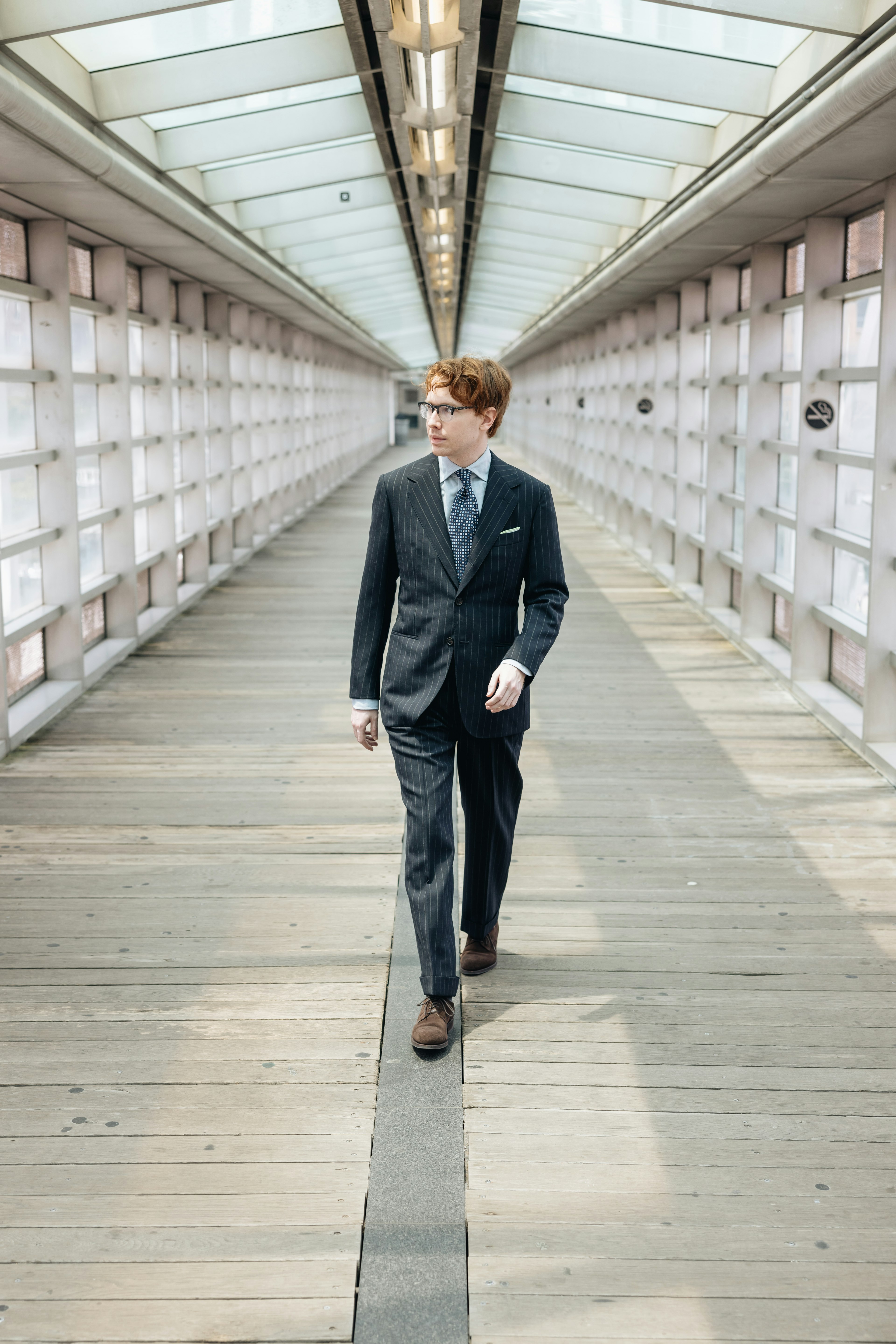 "I've always liked a serious suit with suede shoes: I often wear elegant suede oxfords with soft tailoring, but I really like a slightly chunkier derby with the Milanese-influenced style of this Armoury Model 101 suit. I think of this look, with the printed tie and the open shirt cuffs, as "1990s Italian industrialist style," the sort of thing you see on guys in the background of Ferrari press launches.
There's a little bit of a contradiction in this suit: I think of it as a bold experiment, because it's a bit fuller than our typical Model 101, but then again it's navy pinstripes in English wool high-twist, so about as conservative as you can get."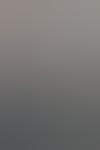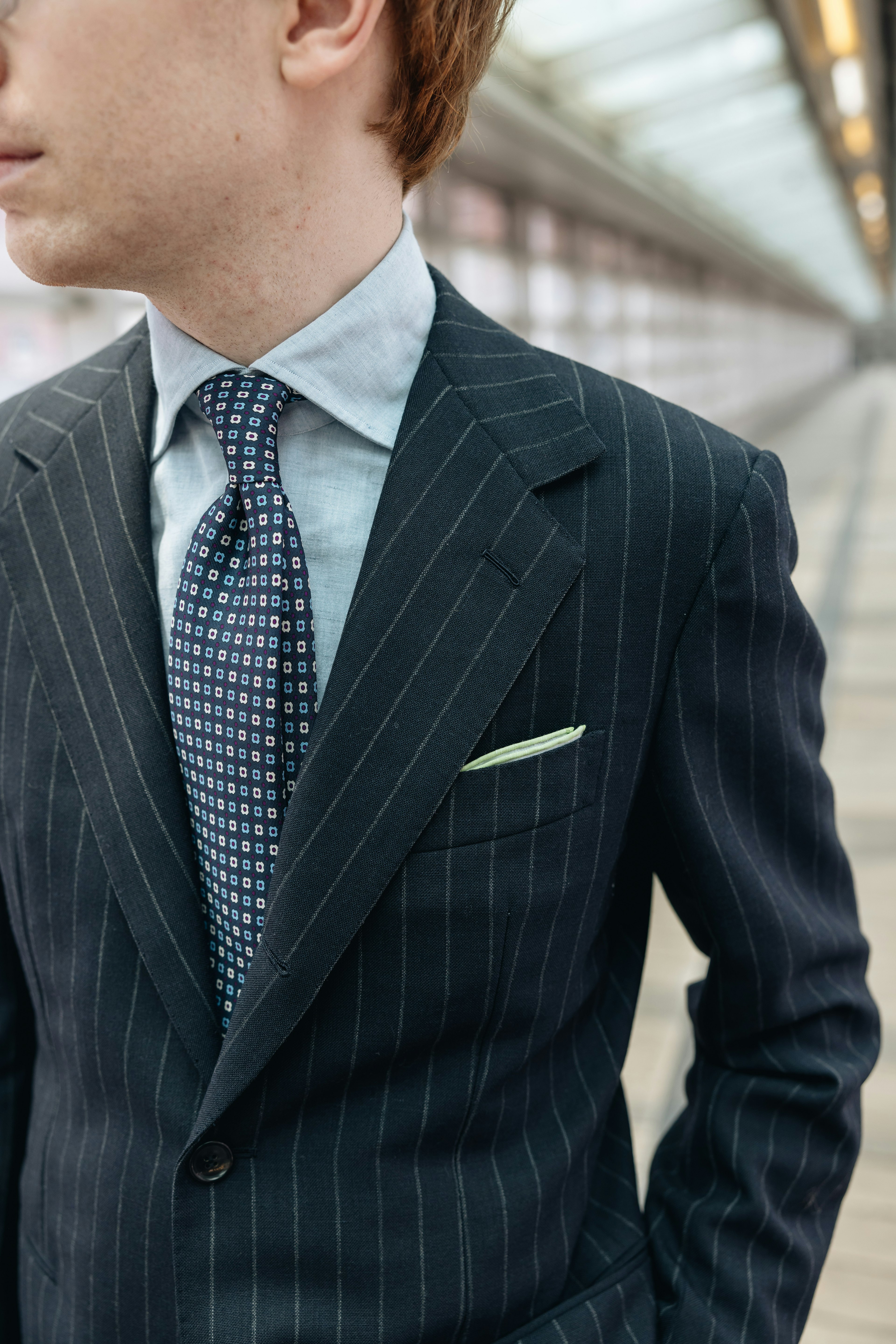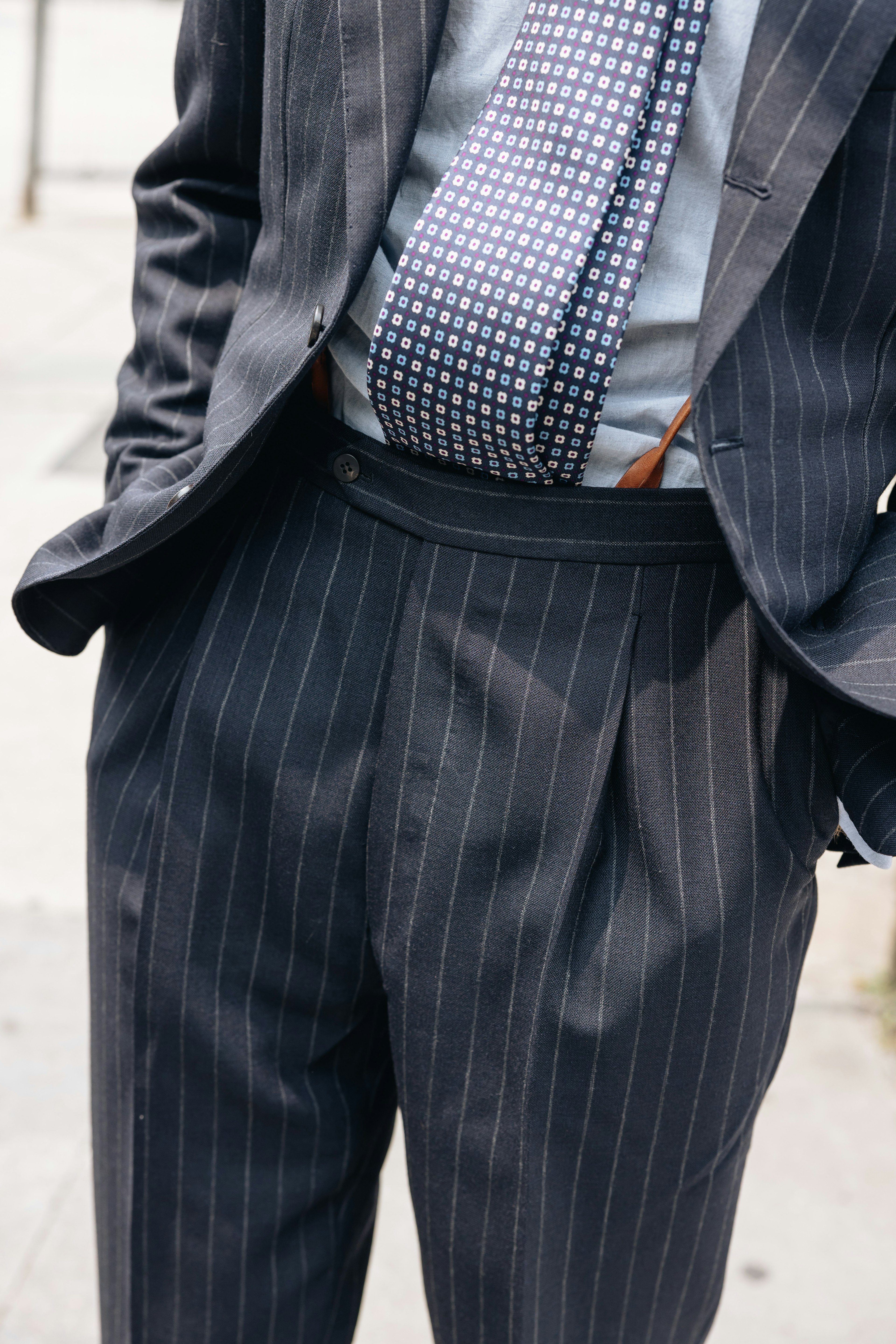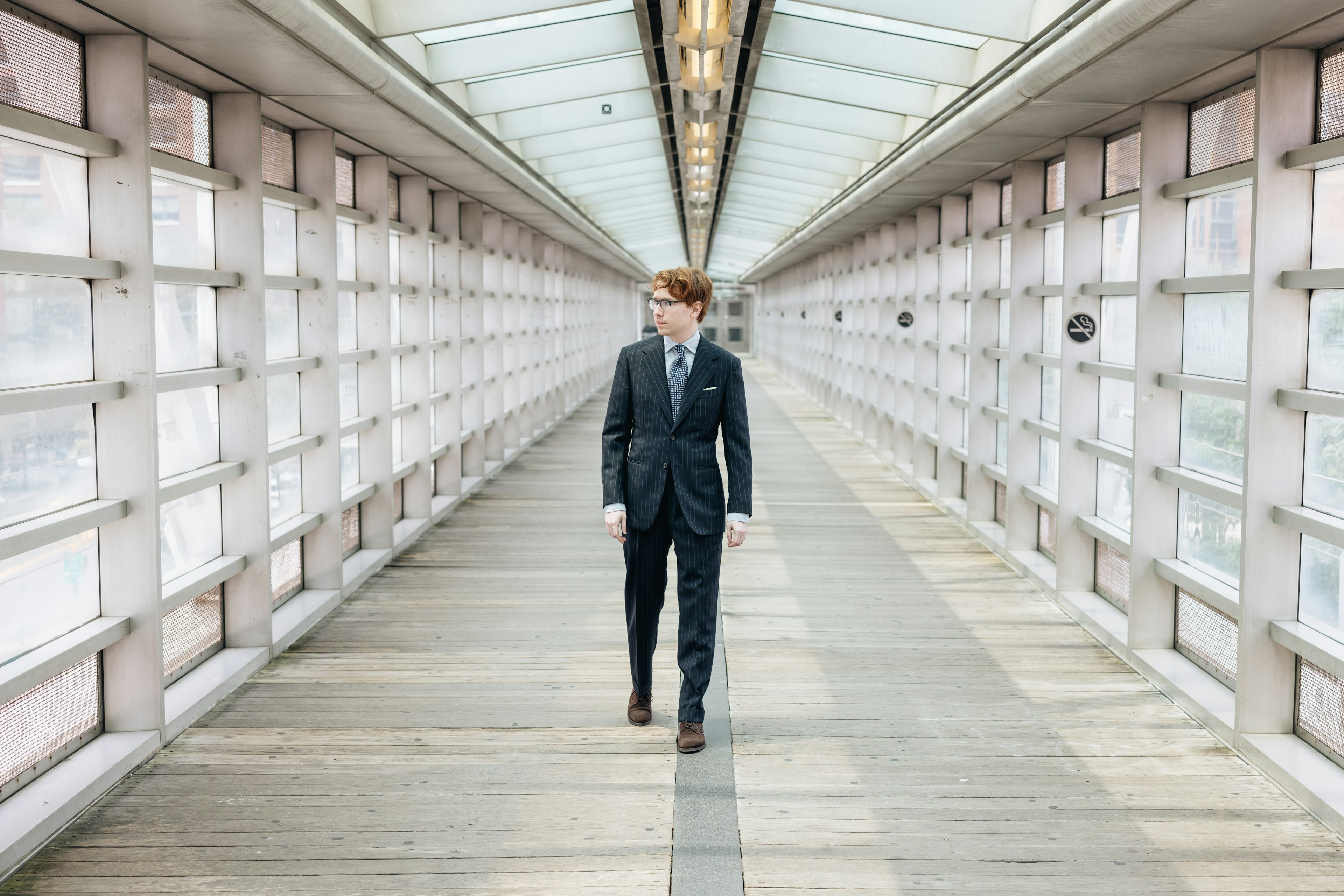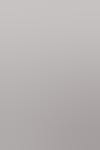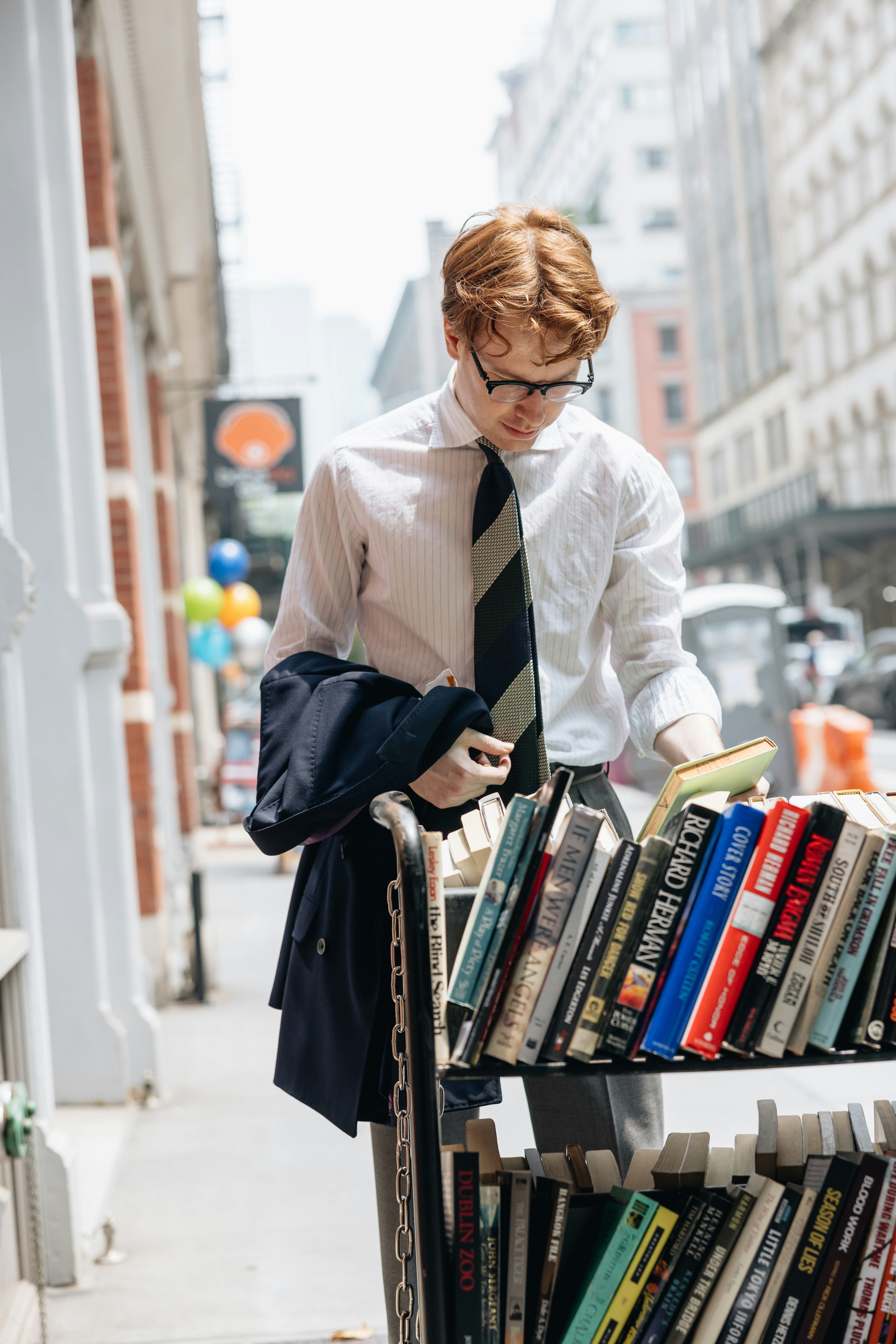 "I typically have a blazer or a jacket in the summer, but it's not outerwear: it's insulation against the twenty-degree temperature change that slaps you in the face as soon as you walk into most buildings. So you need something that wears comfortably indoors, but that doesn't wrinkle when you walk ten blocks with it draped over your arm.
Breathable high-twist wool is the best for this, and my favorite example is the VBC for Draper's 'Ascot' bunch. There's no fuzziness to add warmth, and it's tough as nails. This made-to-measure Model 6 blazer is in the thicker six-ply, and these Rota trousers are in the well-balanced four-ply: this kind of stuff is the heaviest I can get away with in the summer and the lightest I can wear in the winter."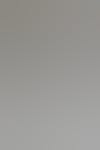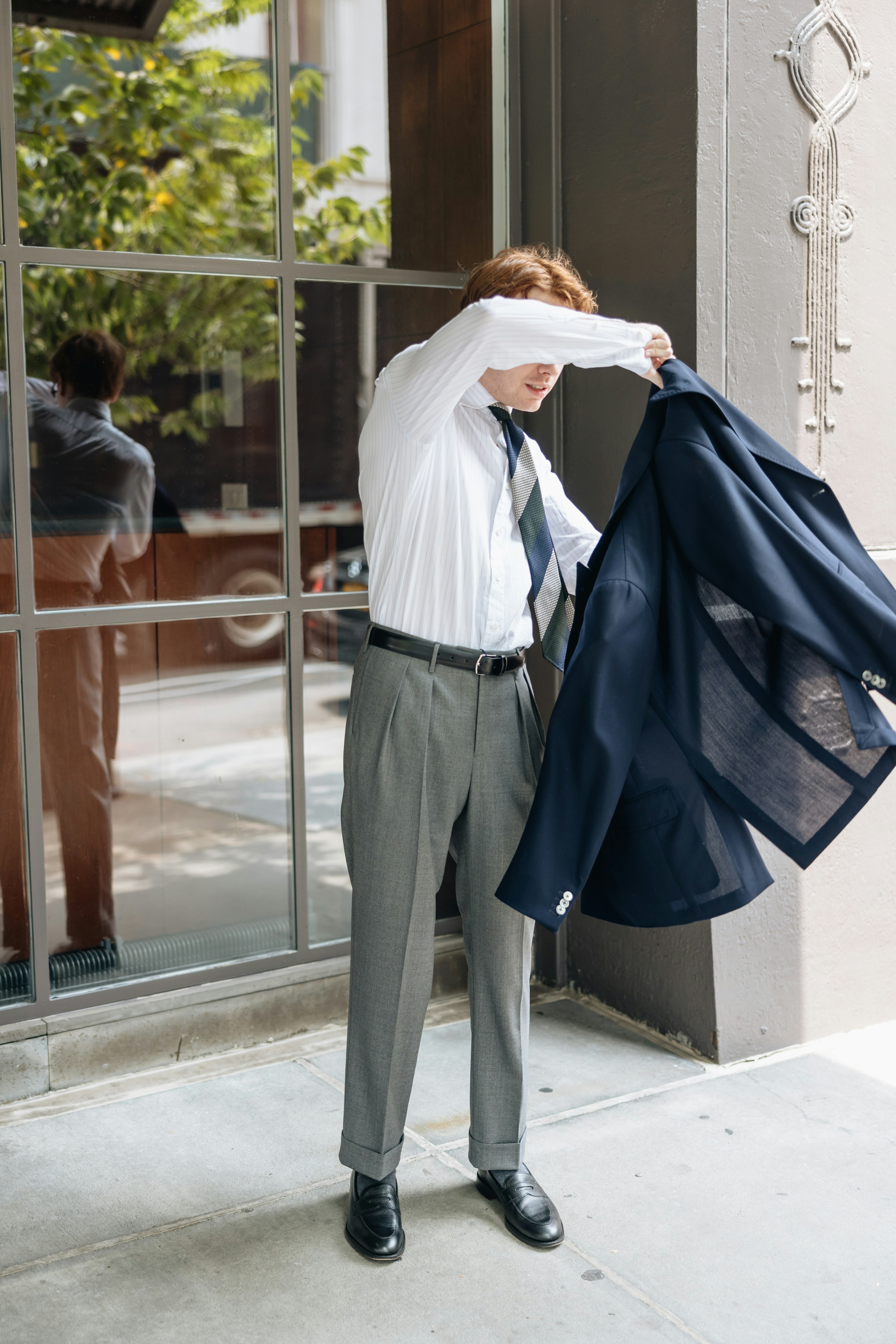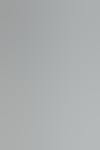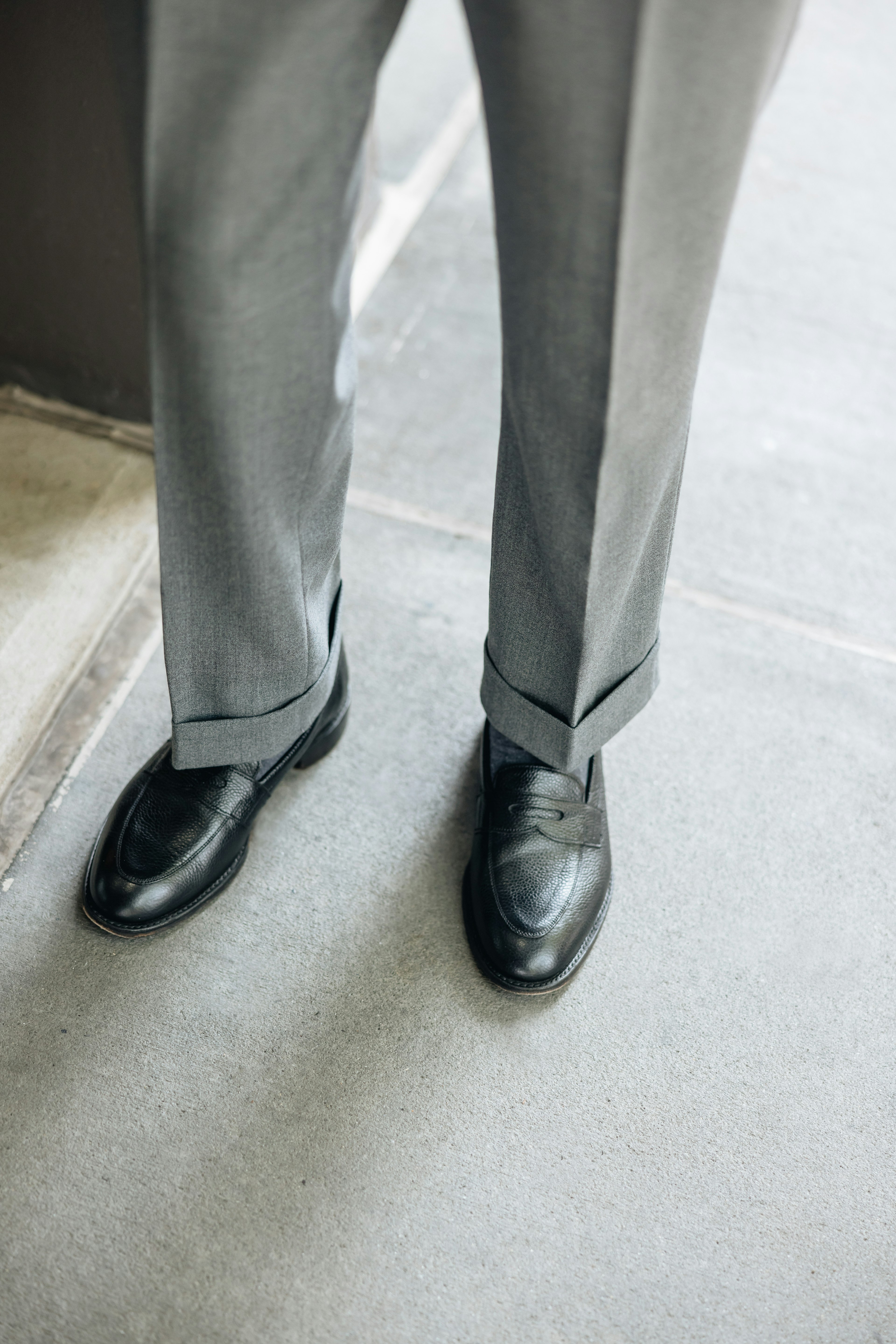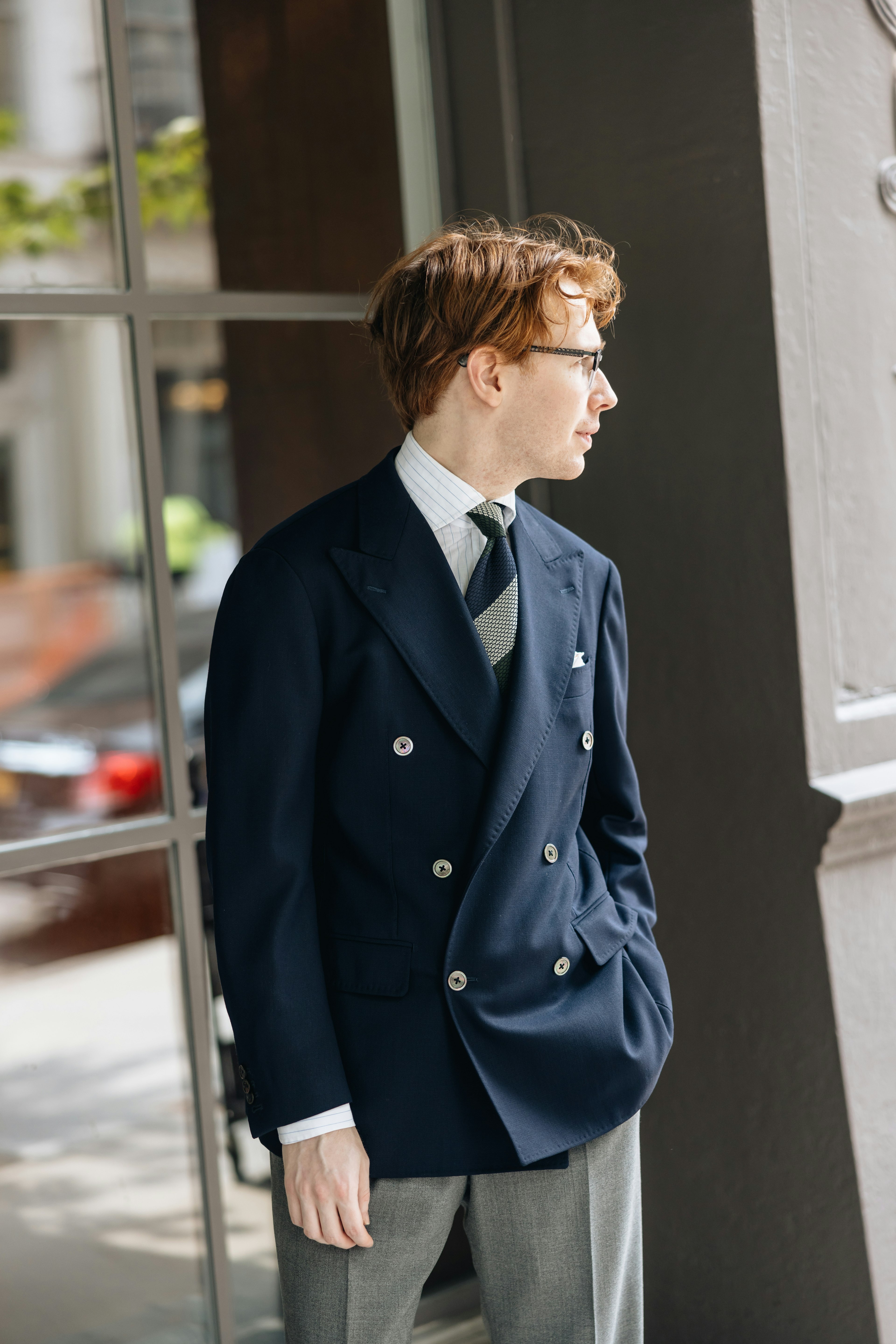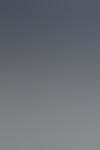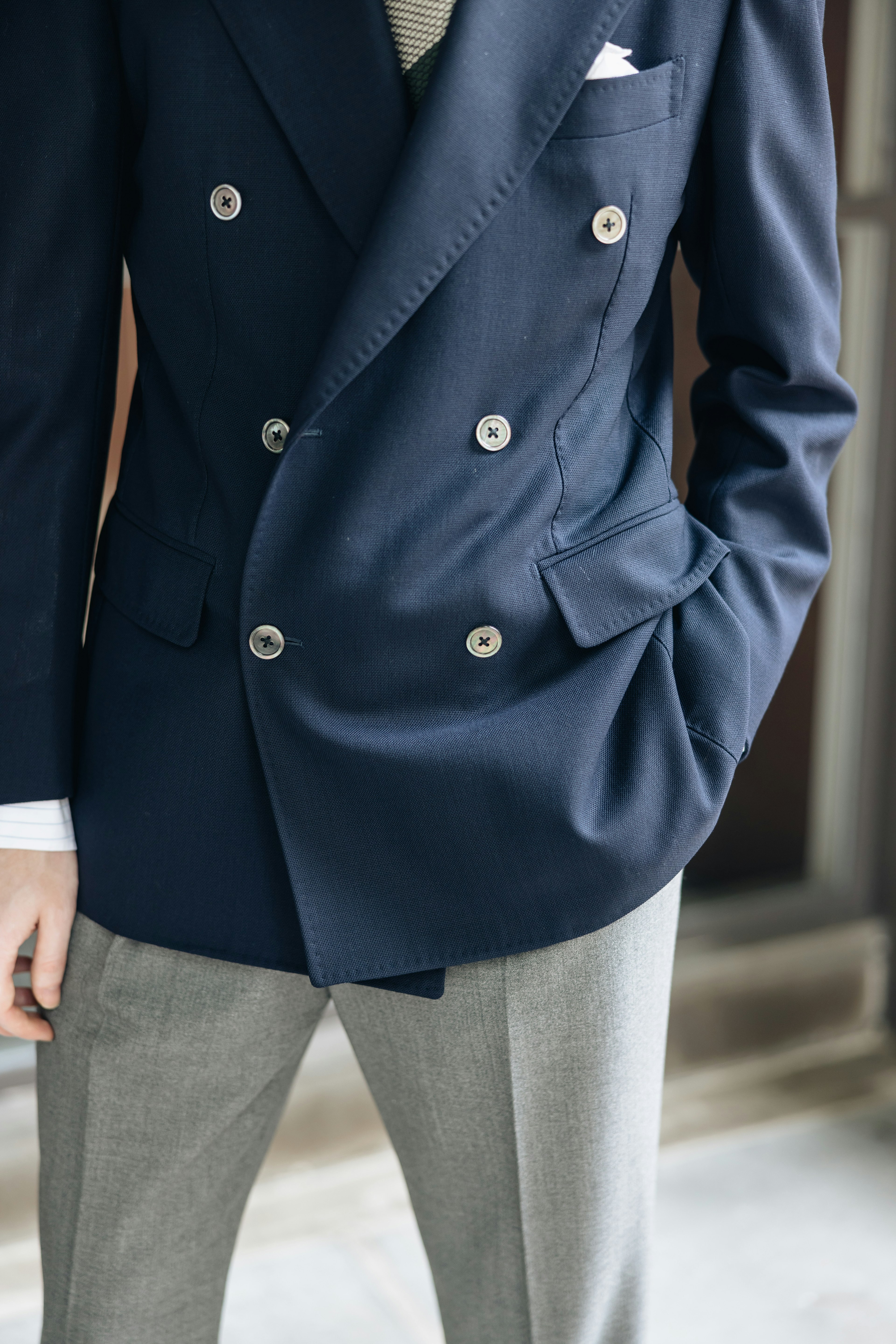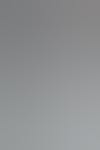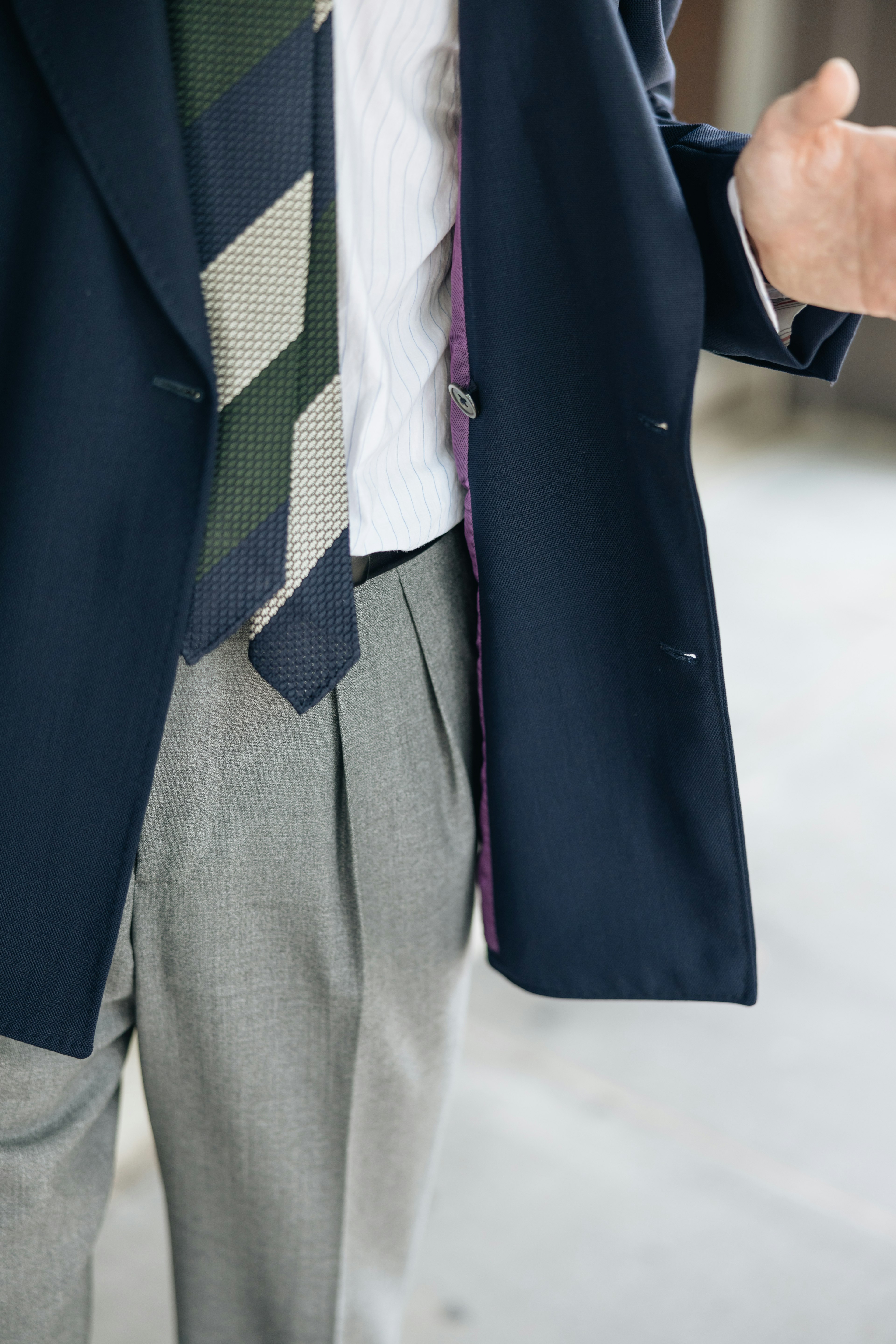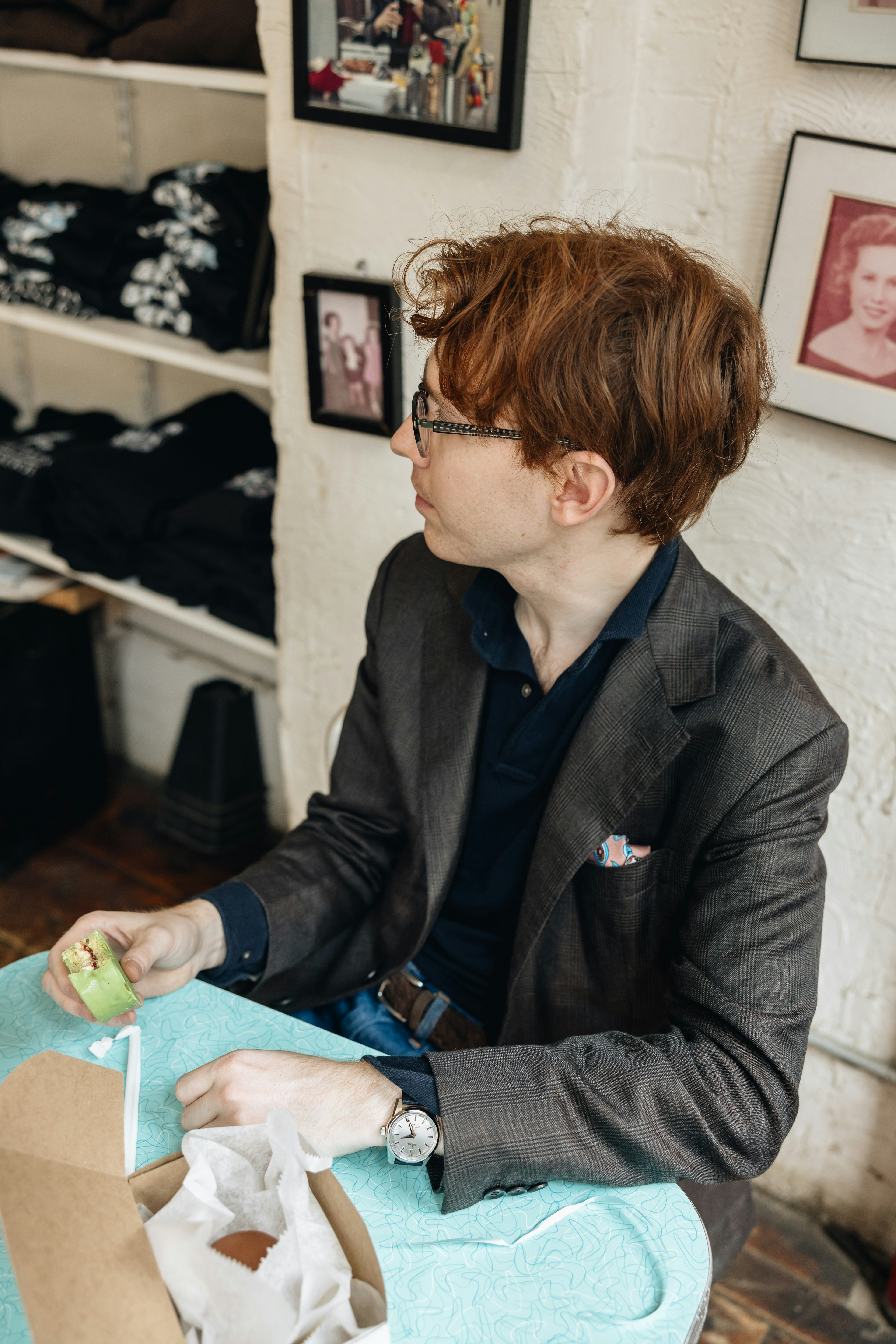 "When I worked for Drake's, I lived in checked jackets and blue jeans. Lately, I tend to break this kind of look out on wet days: no need to worry about losing the crease in the trousers if there was never a crease to begin with, and our navy polo is a nice alternative to a shirt and tie: it's almost the summer version of a turtleneck.
This jacket was my first commission of the Model 103, which is something I'm really excited about: I adore the Model 101, but I think softer tailoring is just right for a more casual look. These Yankshire jeans are also cut a lot like trousers, which means they work really well with a tailored jacket."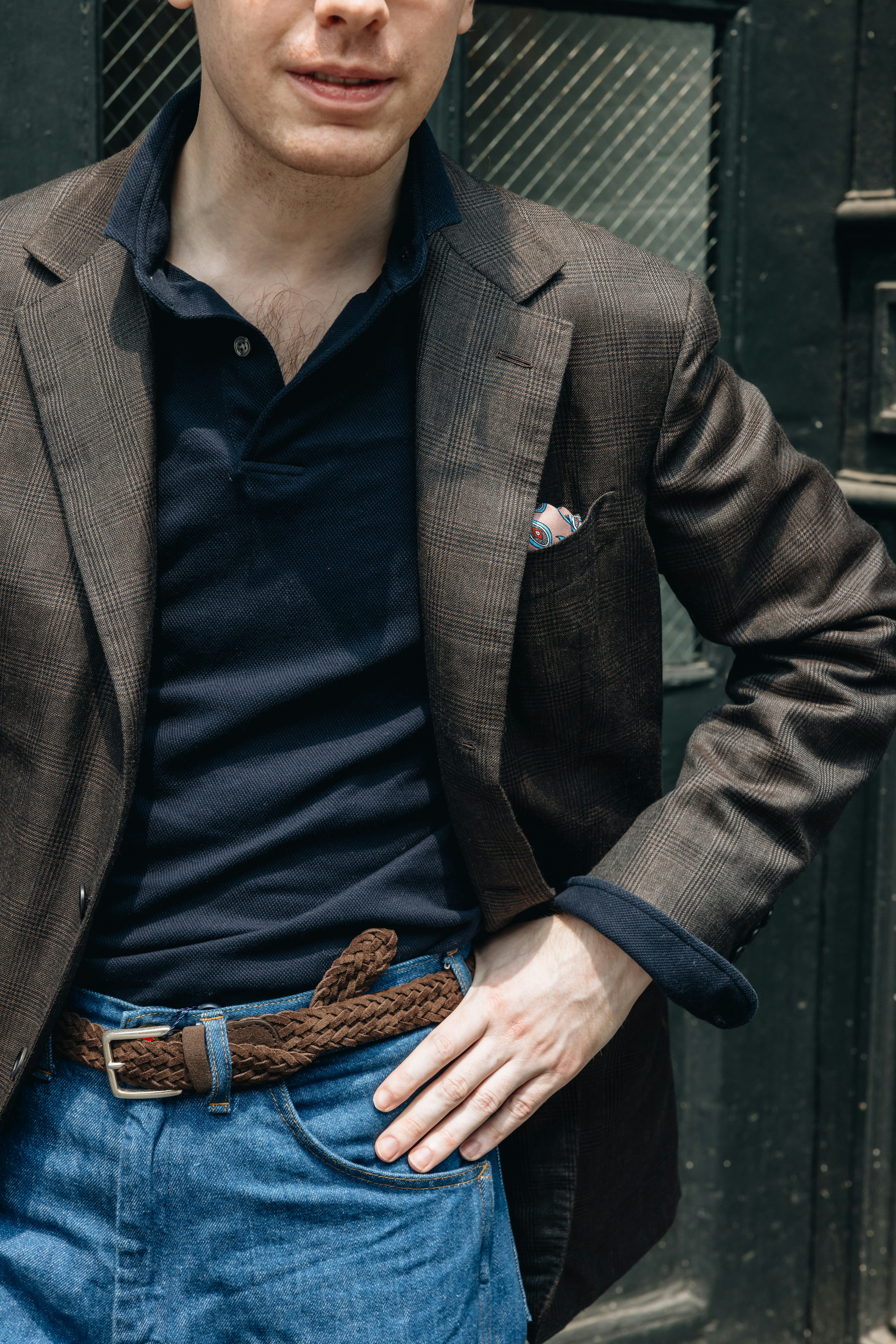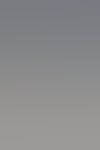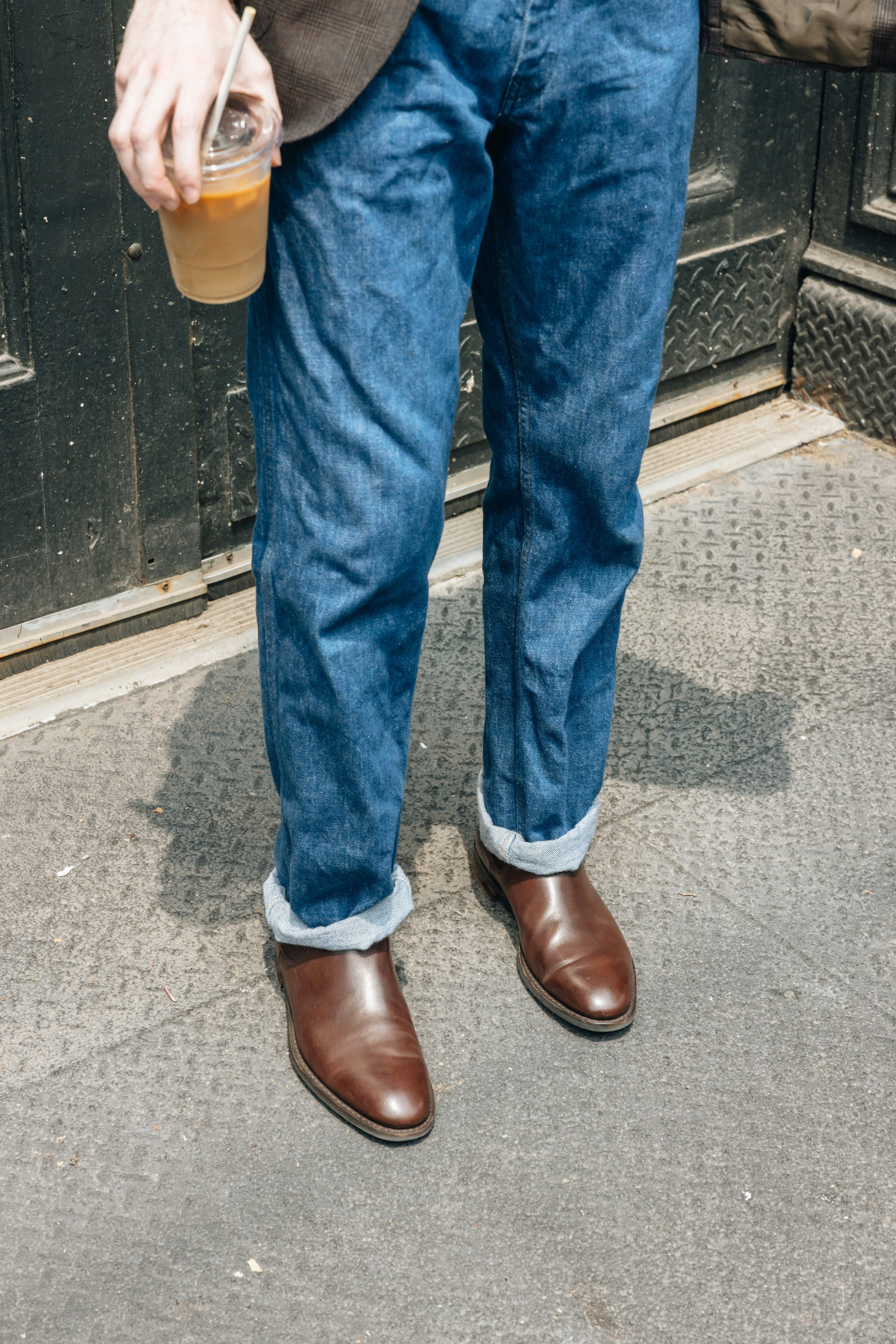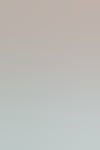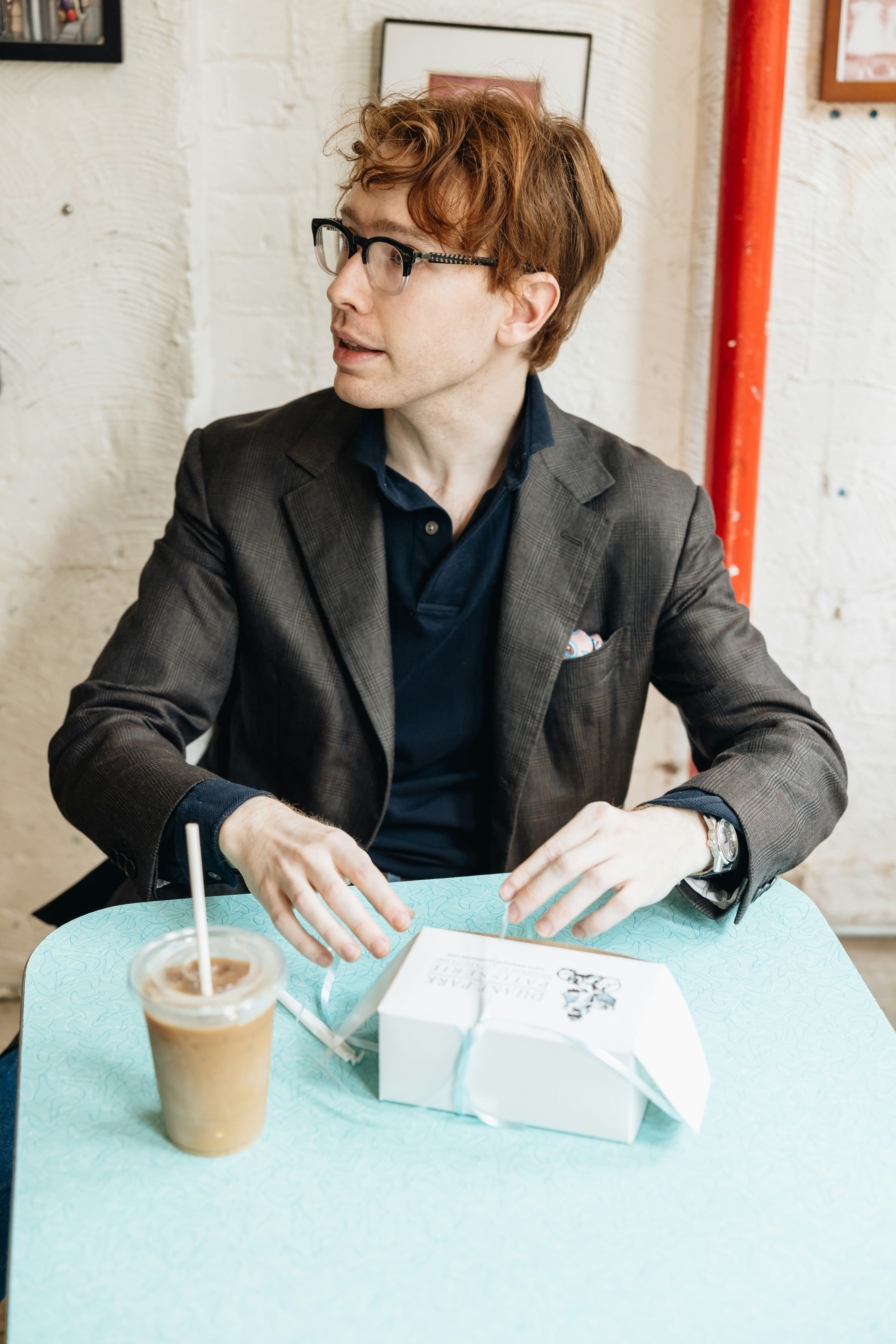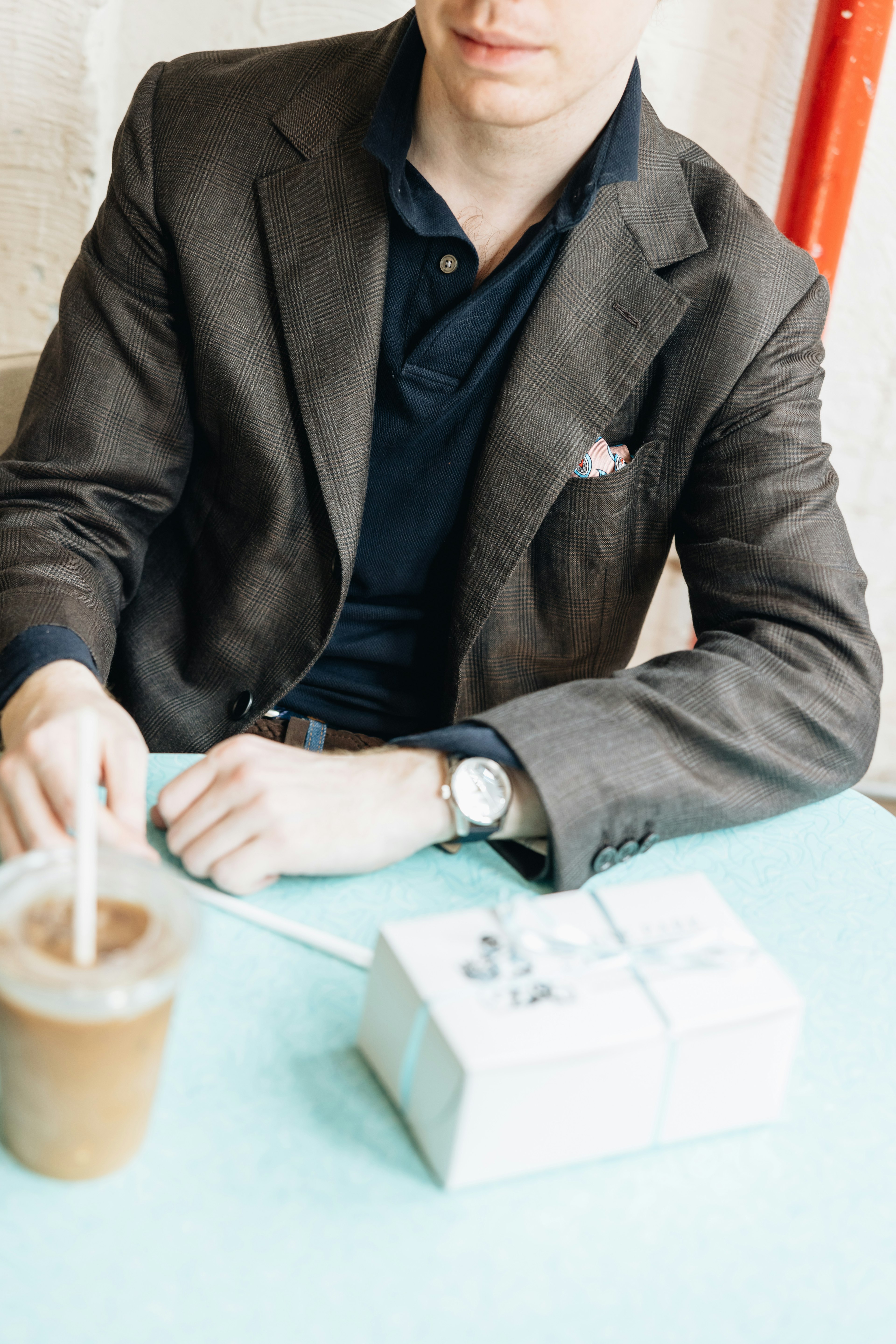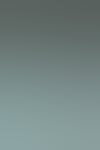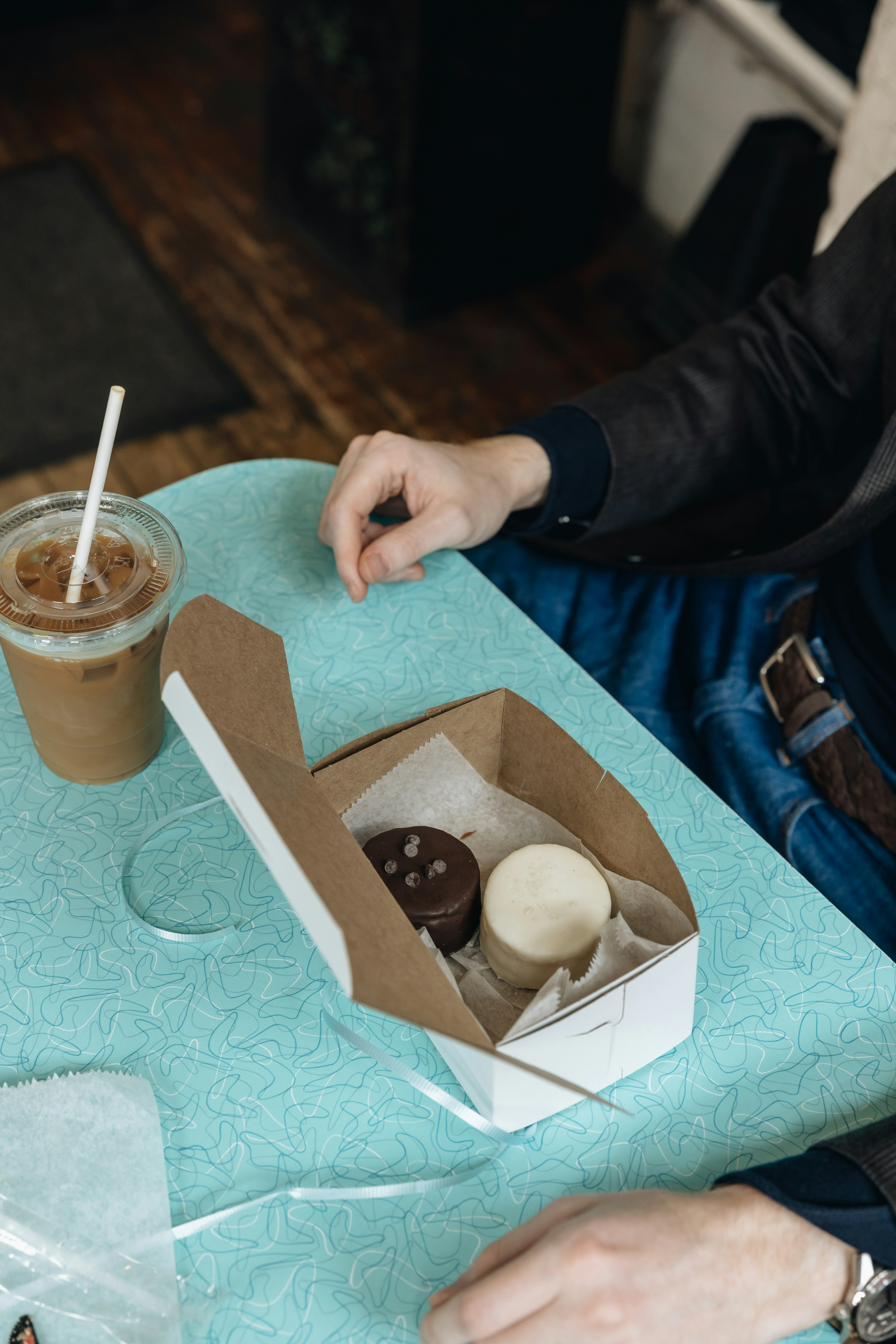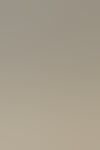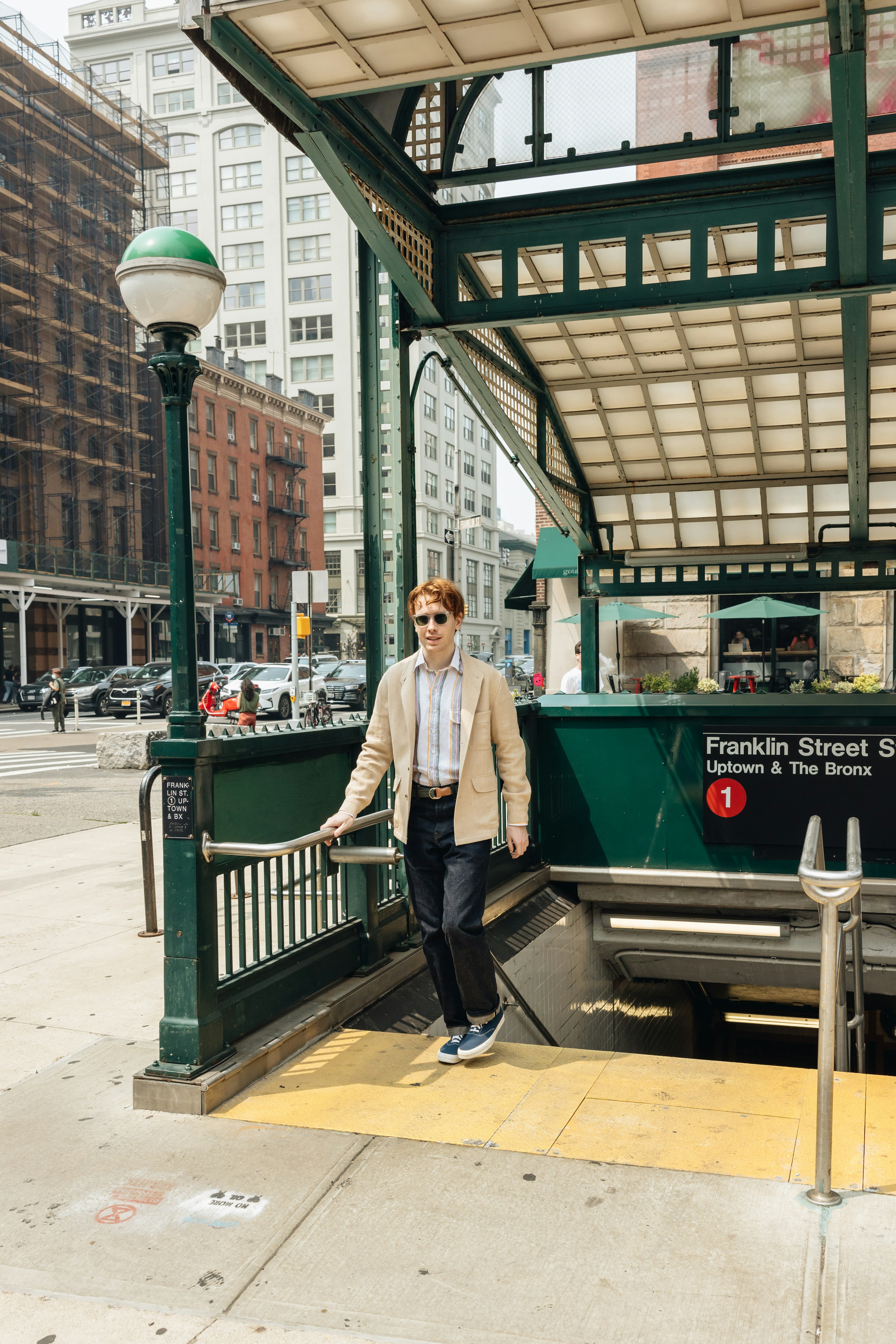 "Even when I'm dressed down, I still want to have as many pockets as I get in a suit: this City Hunter II is perfect for that, and this season's linen crepe is unbelievably light and comfortable, along with some of the coolest-wearing jeans I've ever had.
I think Drake's does a great job of drawing on their heritage as a tie maker by taking colors that are typically seen in neckwear and putting them in a different context: the colorful stripes elevate this simple linen shirt and keep things from being too neutral."