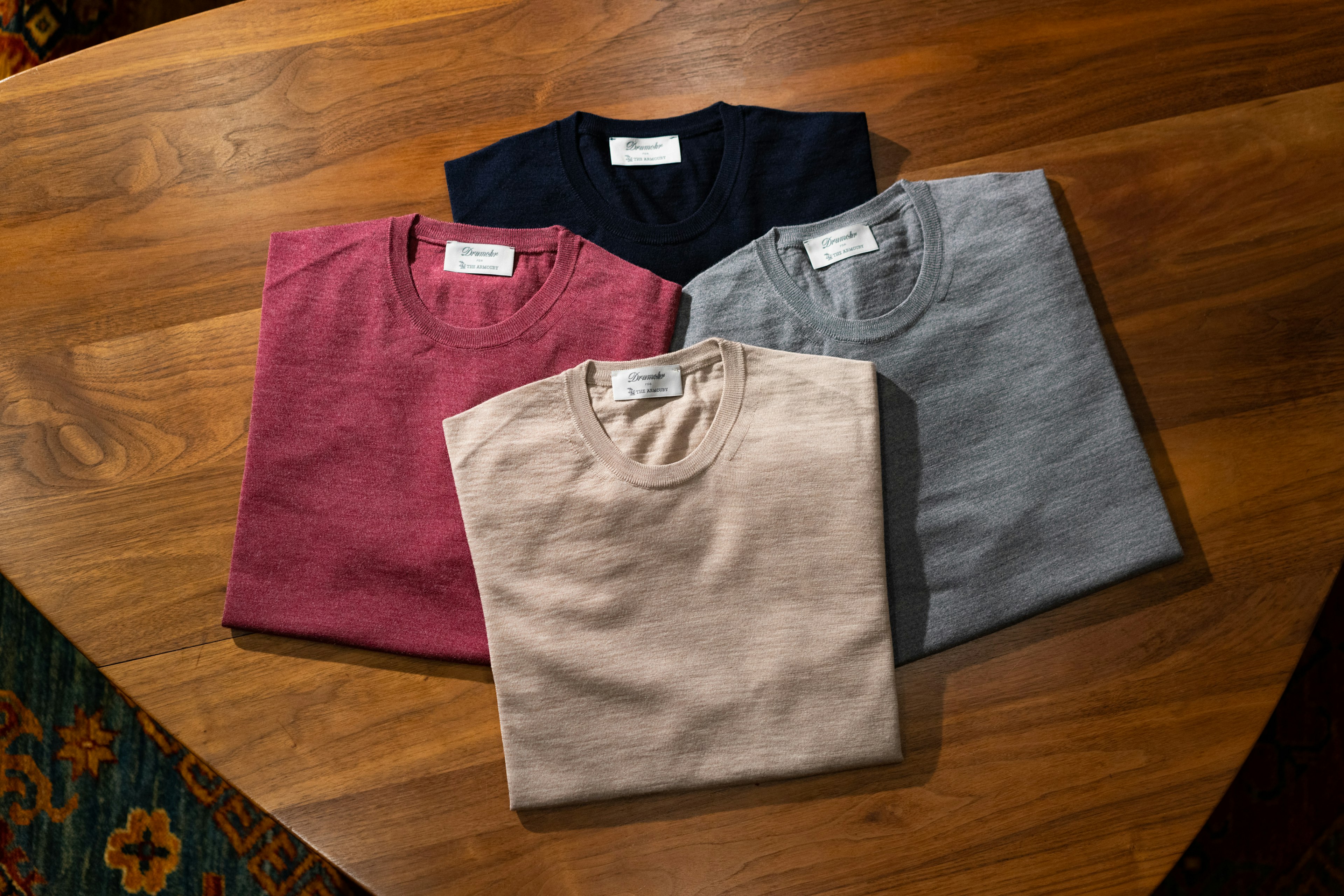 Back to all Articles
Introducing The Armoury by Drumohr
A collaboration with the oldest knitwear maker in the world — experts in texture, color and construction.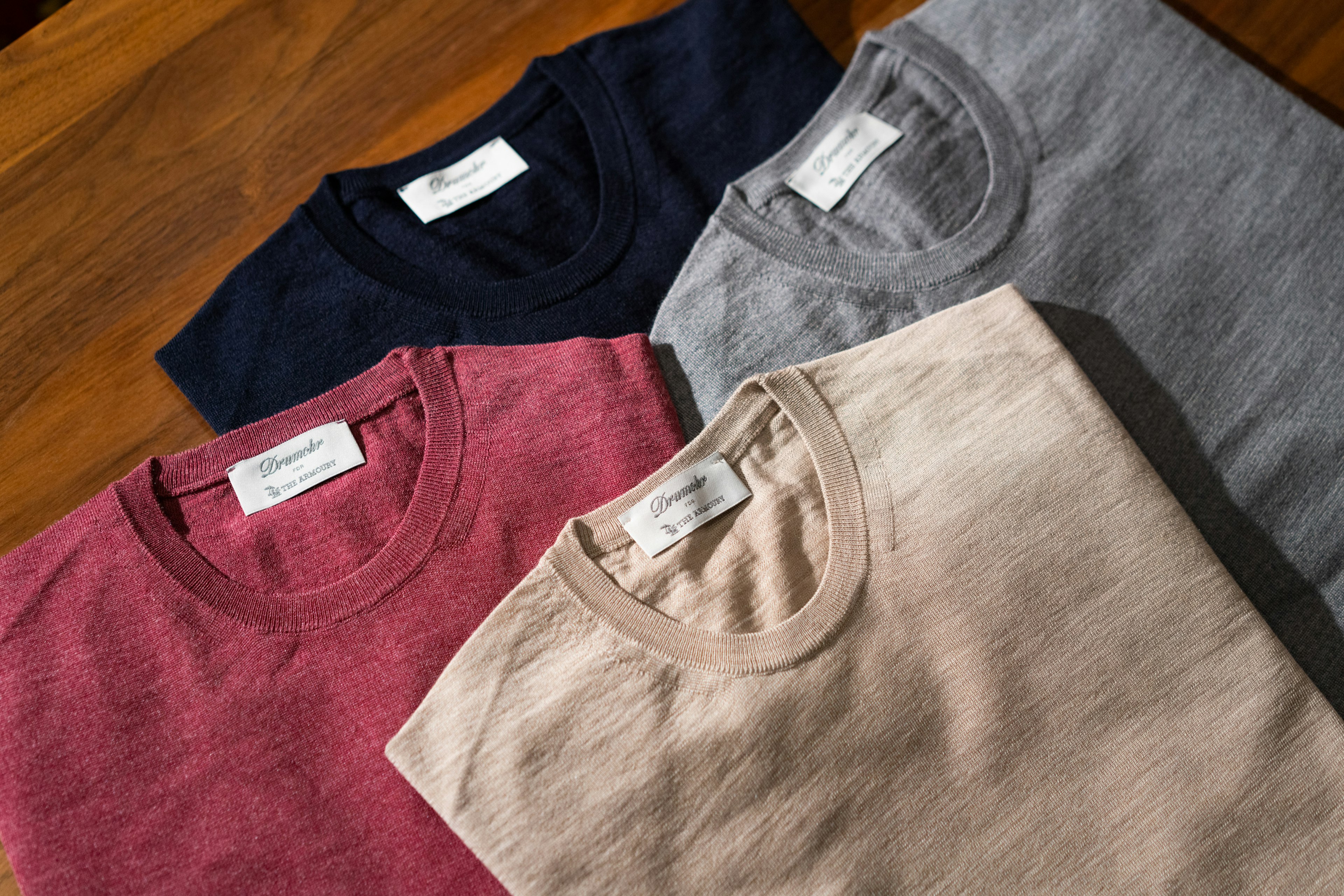 Scottish Tradition Meets Italian Manufacturing
Drumohr were founded in 1770 in the Scottish highlands and established their name as manufacturers of premium quality knitwear. By moving to Italy they have been able to access the highest quality yarns and invest in state of the art knitting facilities.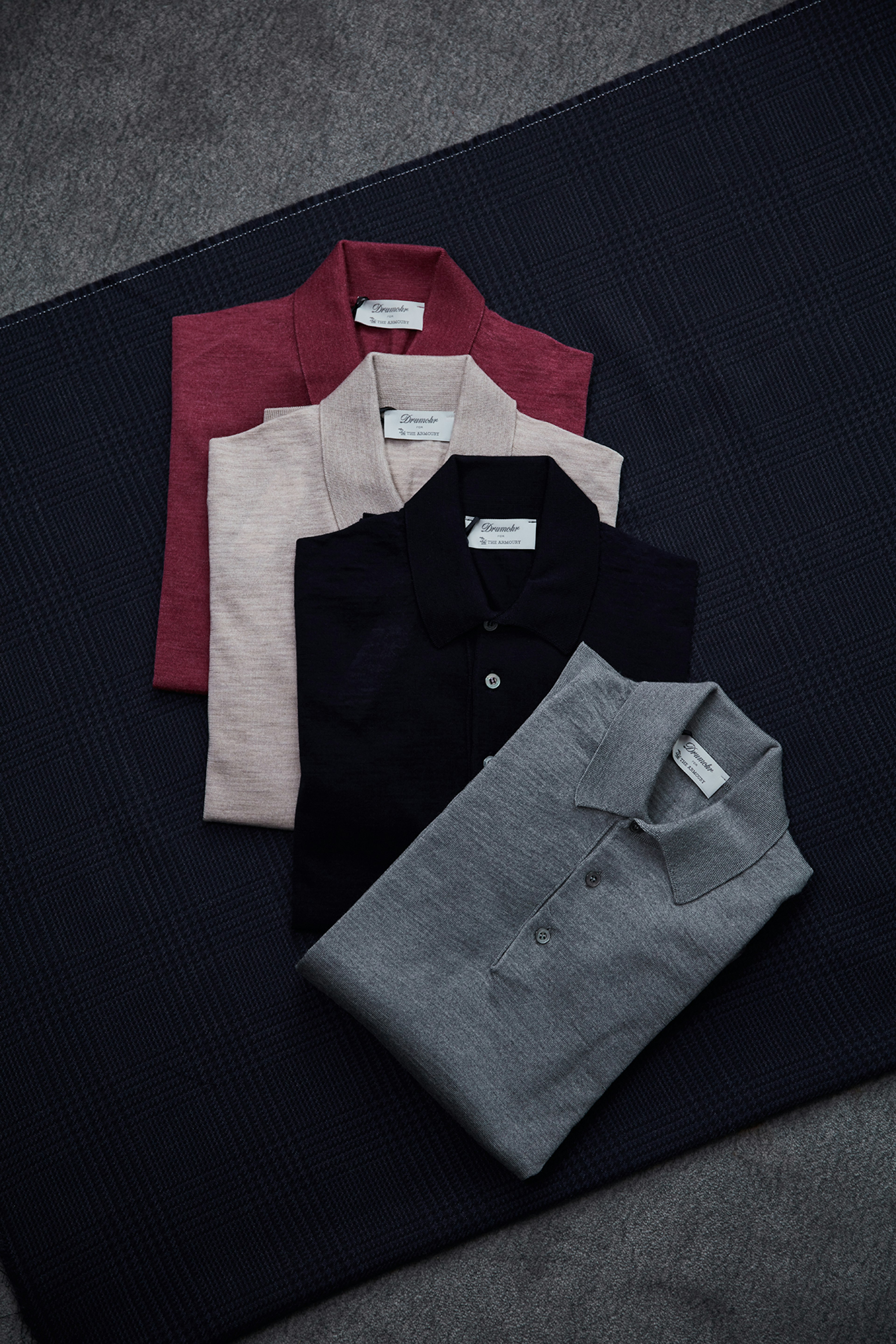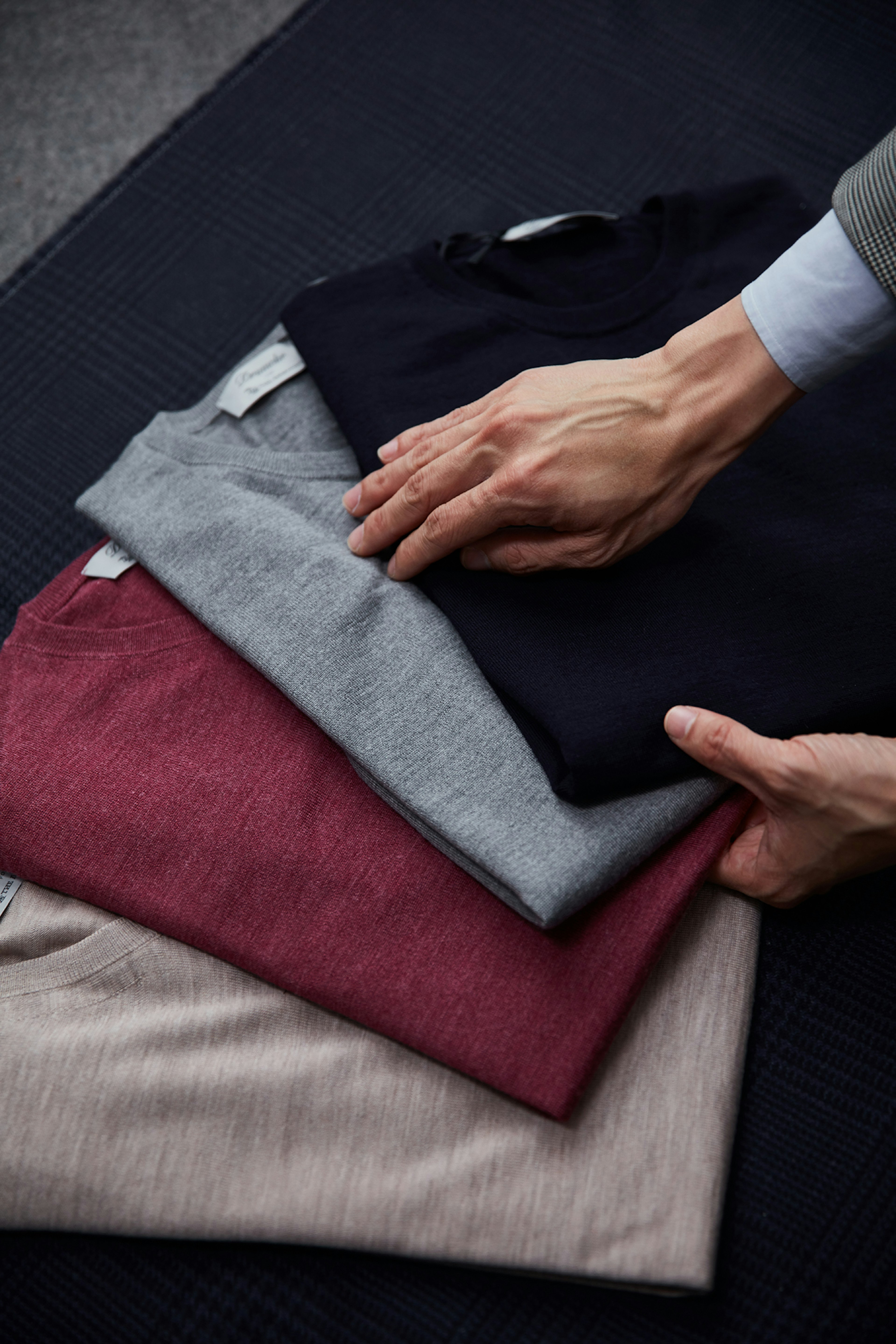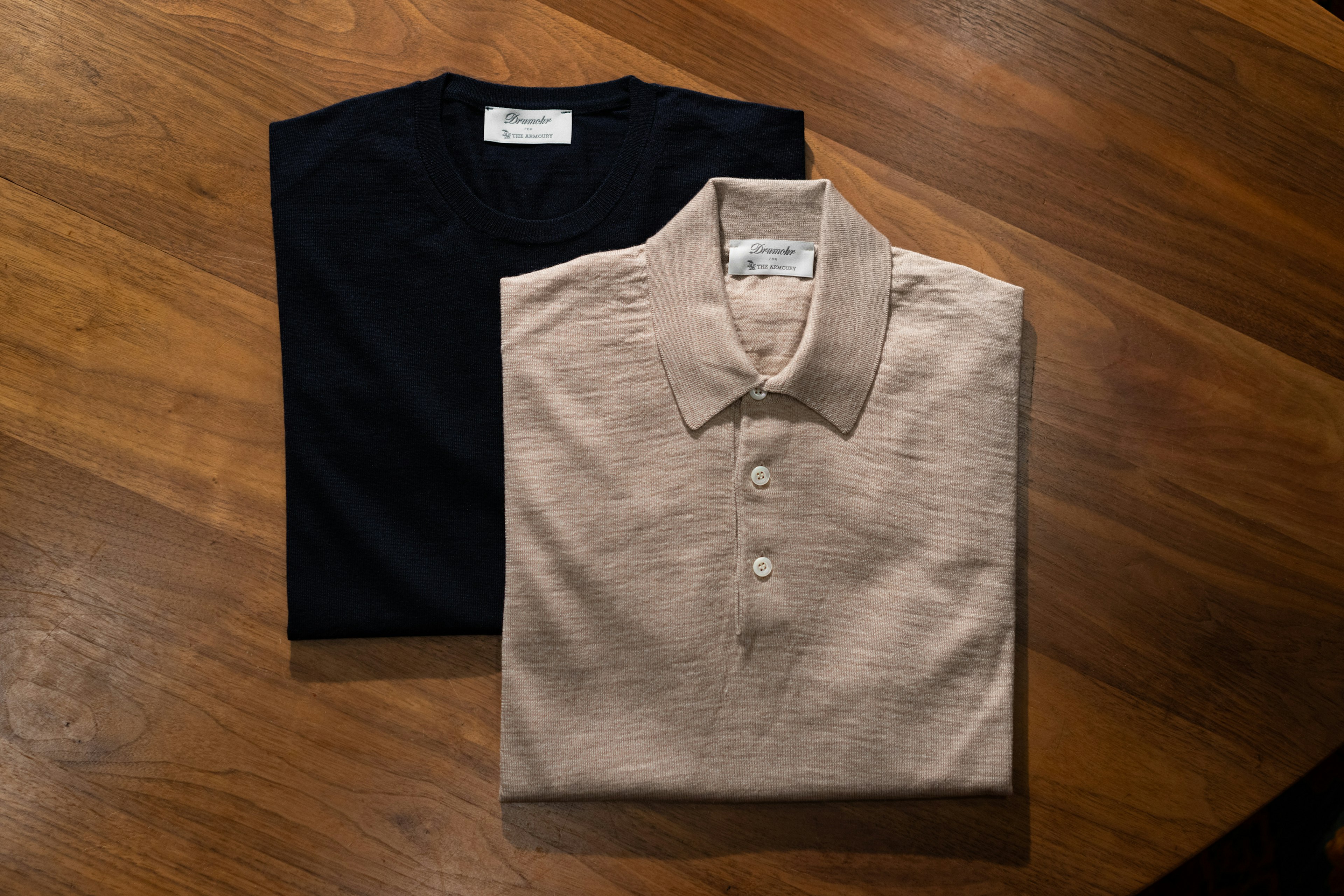 Developing Our Unique Yarn
This superfine blend of wool, silk and cashmere was created specifically for The Armoury to be the perfect companion for transitional seasons and cool summer nights.
The elasticity provided by the wool combined with the strength and crispness of silk makes an exceptional yarn which is perfected with a small quantity of cashmere for added softness.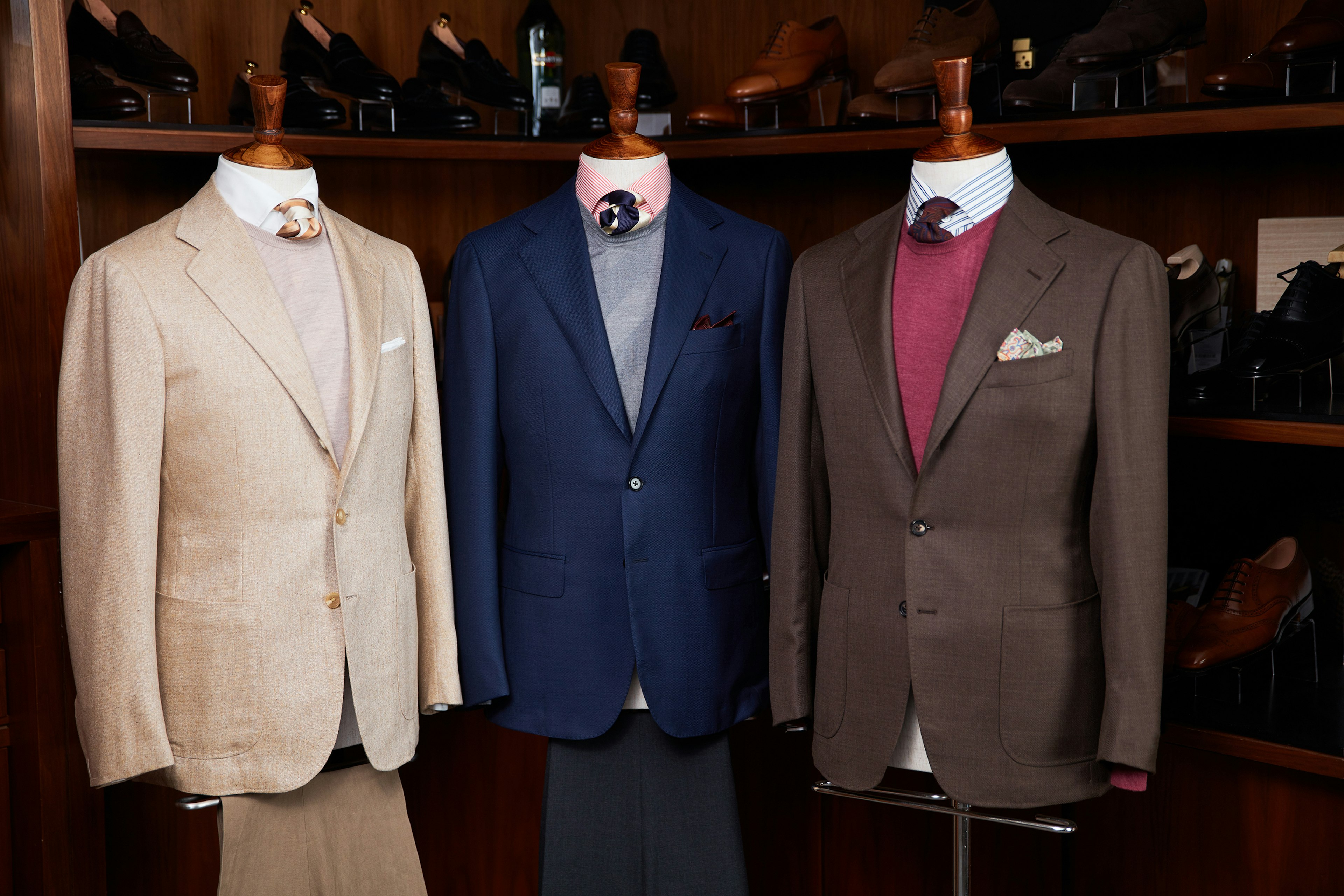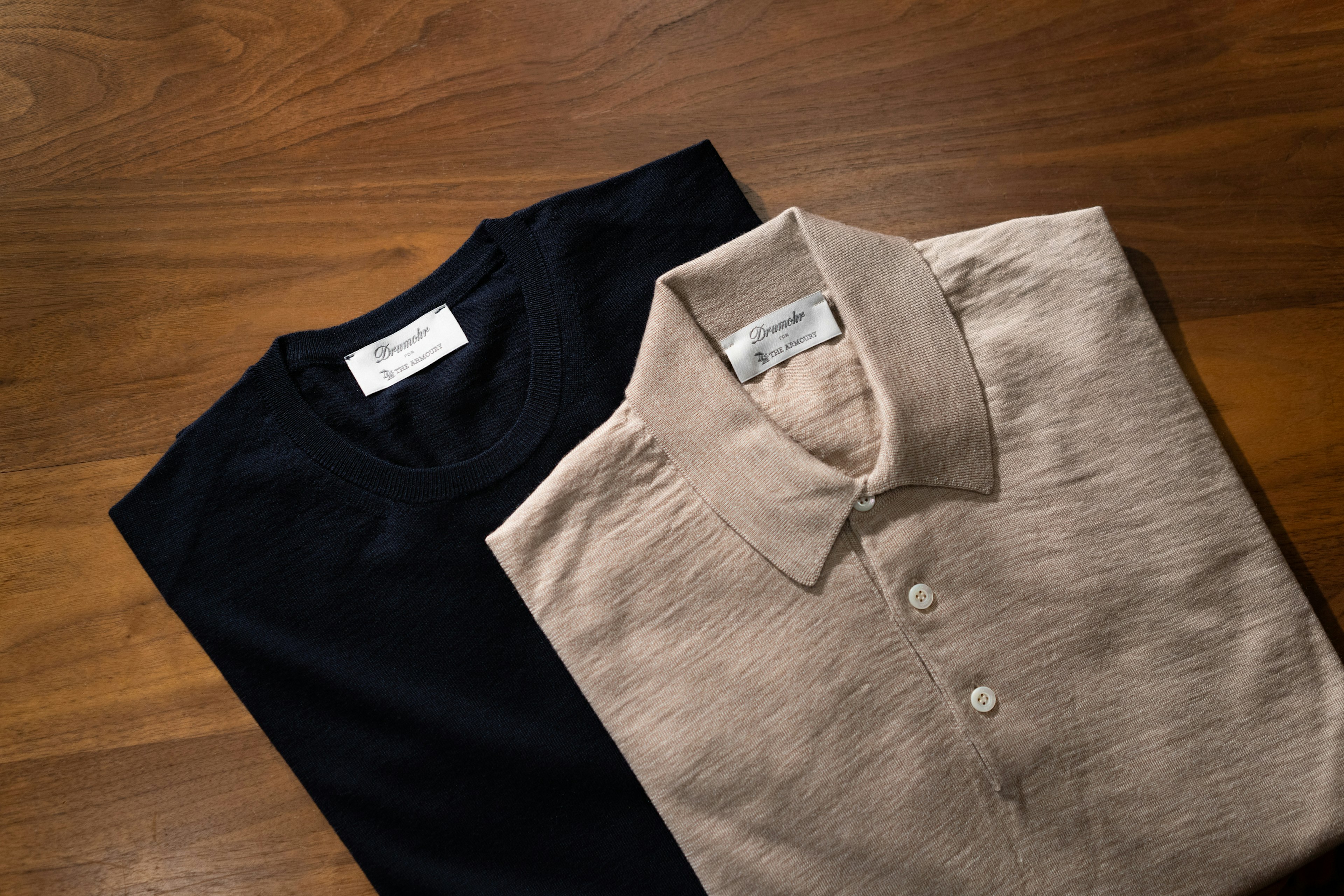 Often knitwear manufacturers make long bodies which create unflattering, bunched silhouettes. We set out to rectify this with our relatively short design that perfectly compliments standard to high rise trousers. The tightly woven waistband rib grips firmly at the hips and allows the softer knit of the body to drape easily.
Owing to the fineness of the weave, these knits are perfect as a layering piece under sport coats or suits in the cooler months. Of course, they're equally well suited for more casual outfits without a jacket too.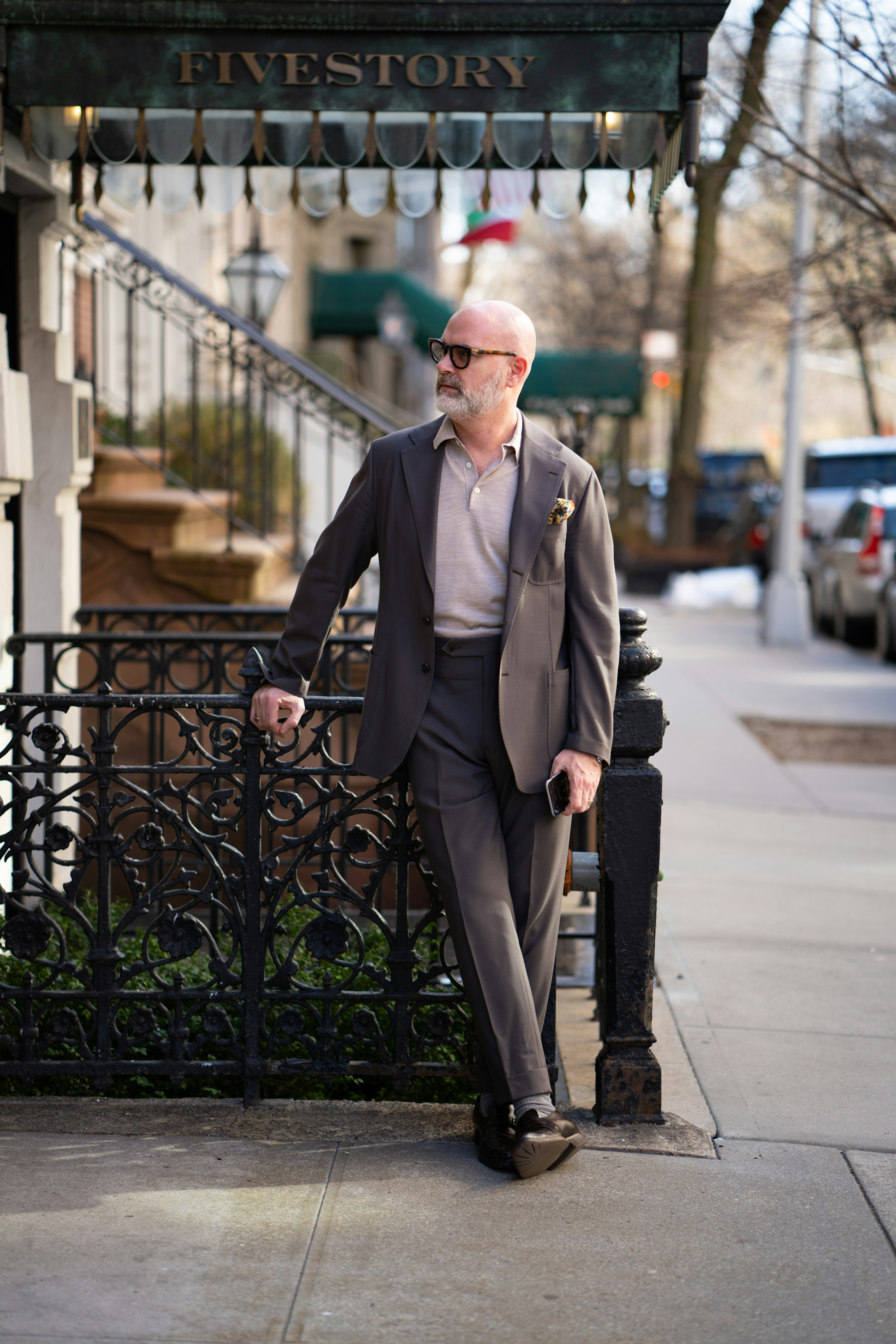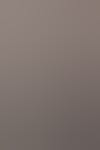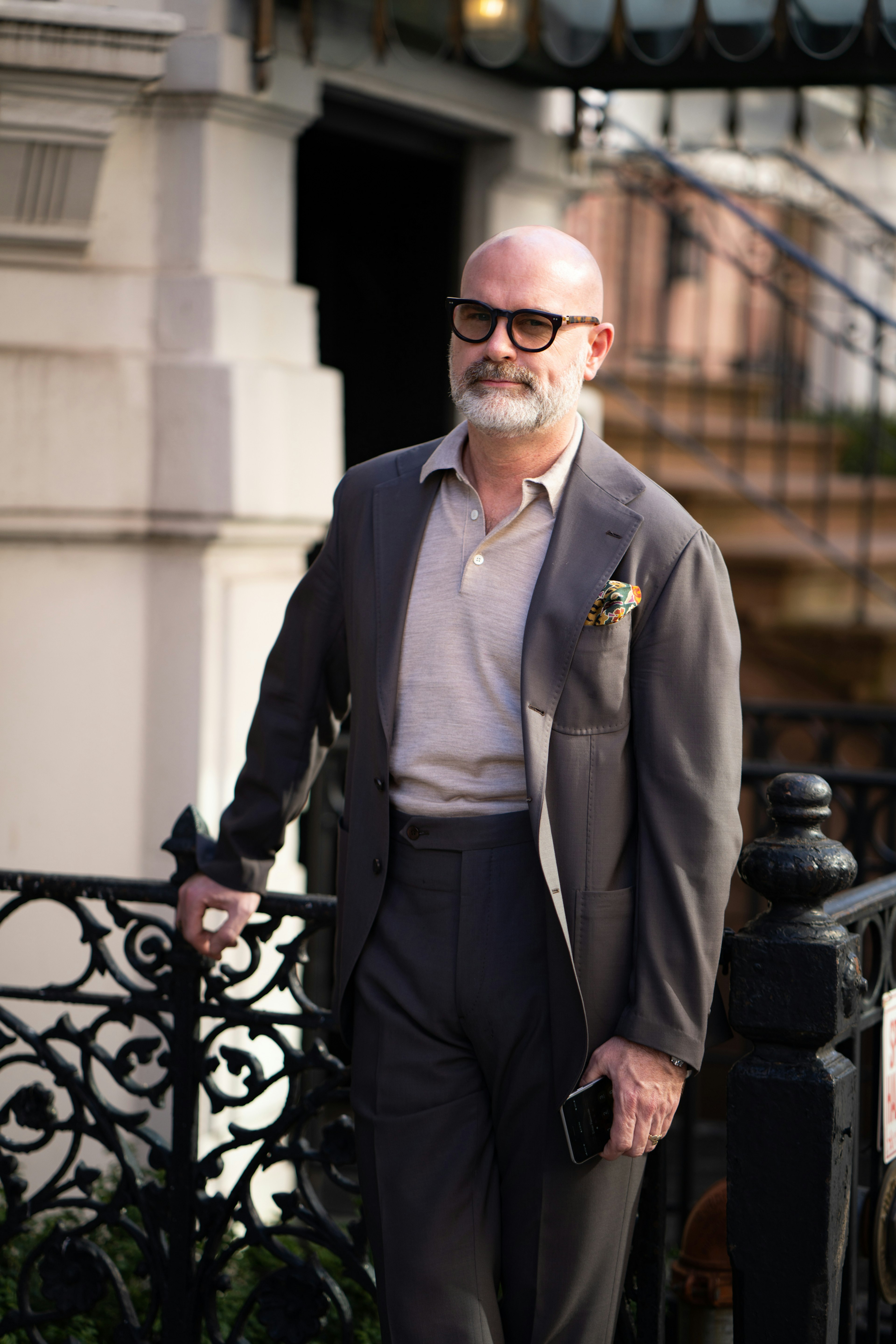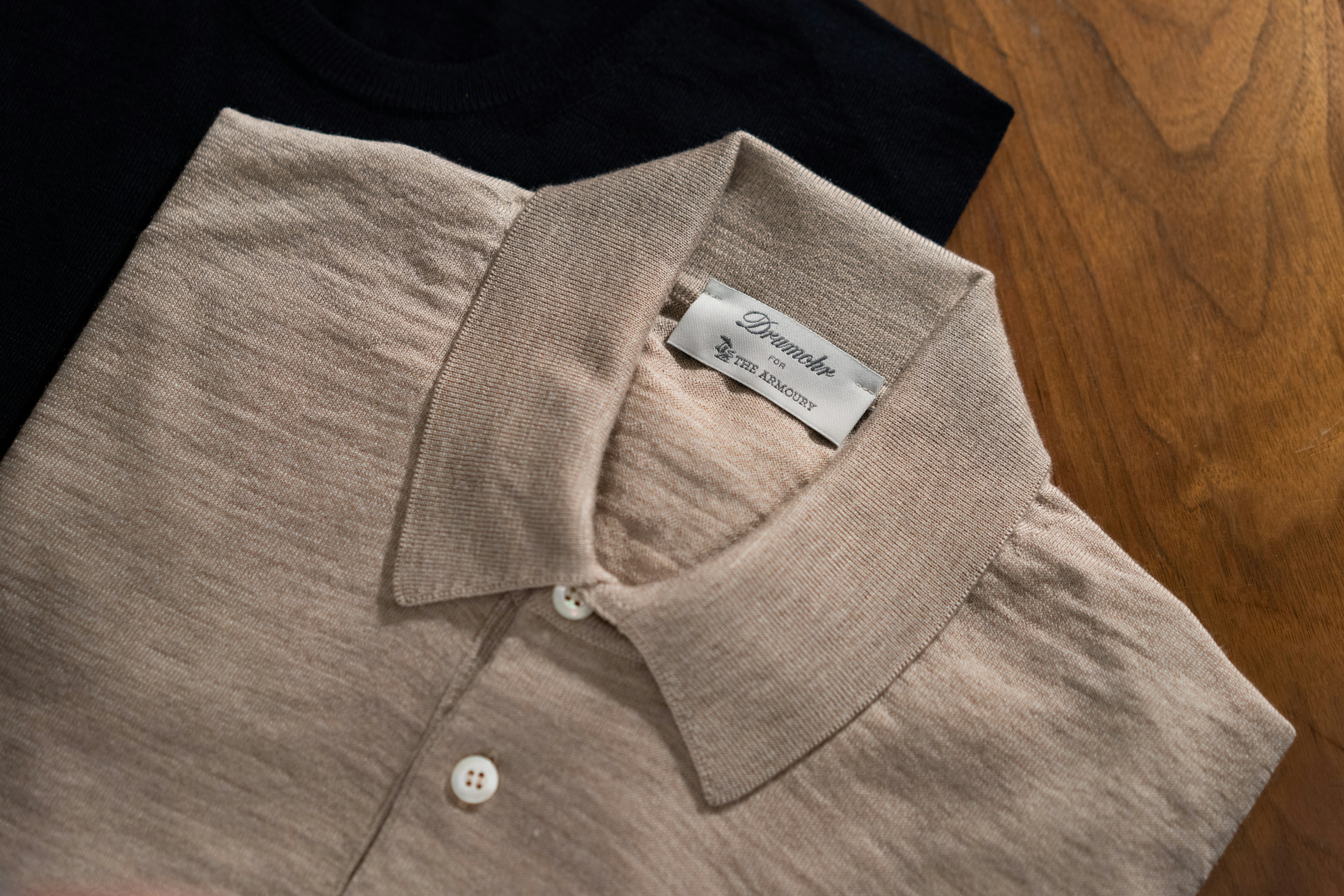 The Polo Collar and Crew Neck
For the polo knit we worked closely with Drumohr to develop a new pattern featuring a collar band. This unusual design creates a stiffer base which helps the collar to stand up.
The crew neck features an equal amount of detailing but to a more subtle effect. The structure and tension rib are balanced to ensure a that the knit lays flat, cleanly following the neckline and shoulders.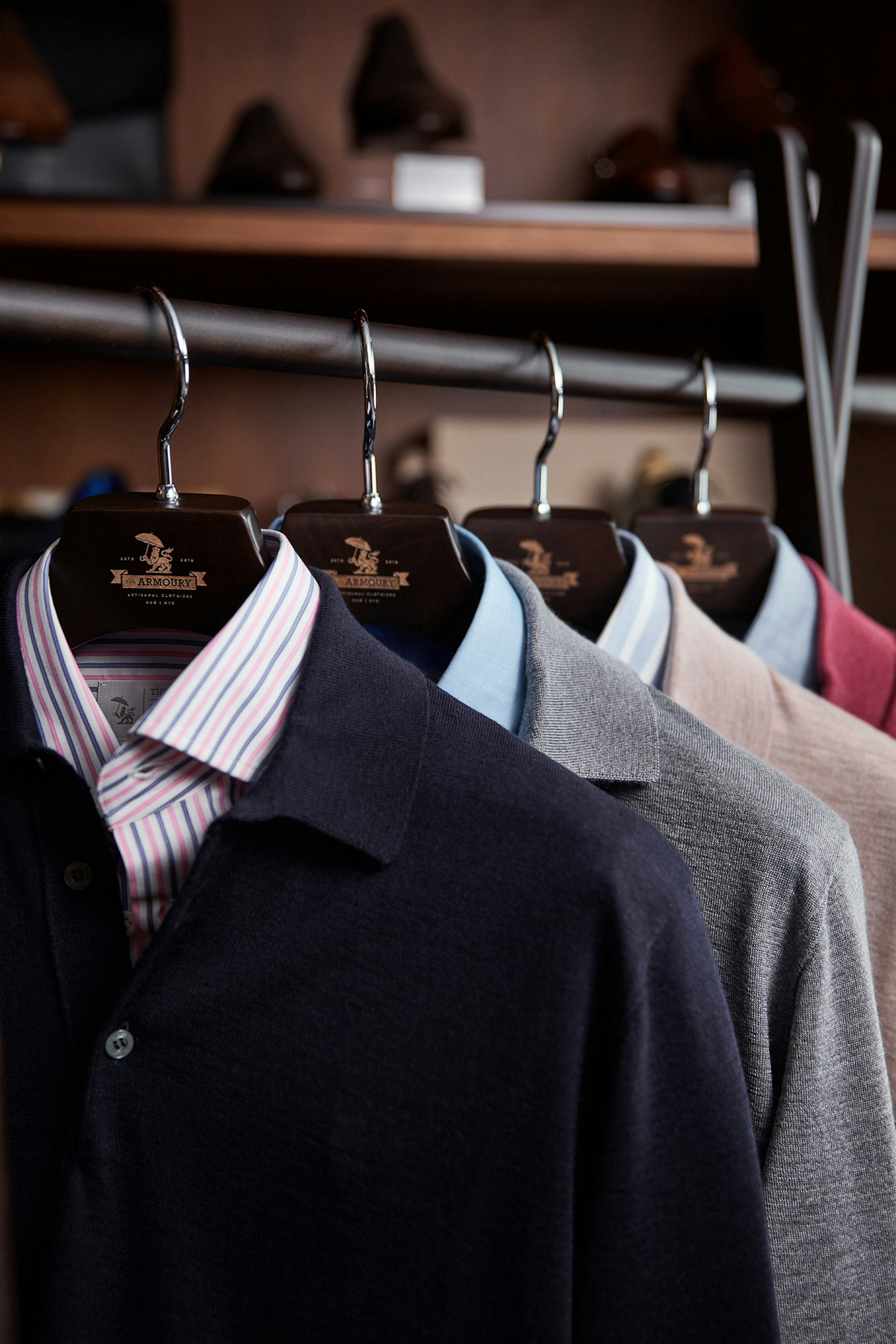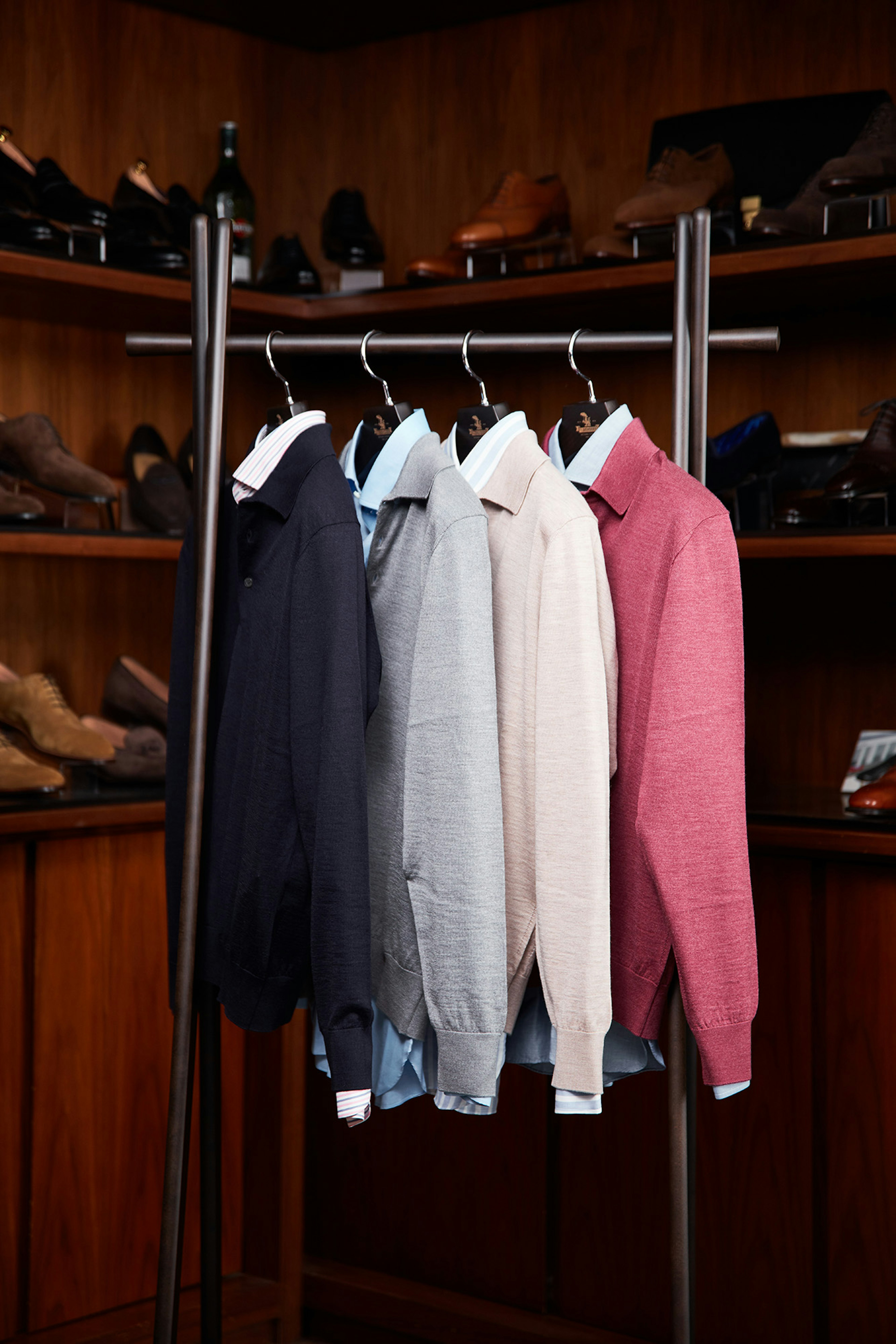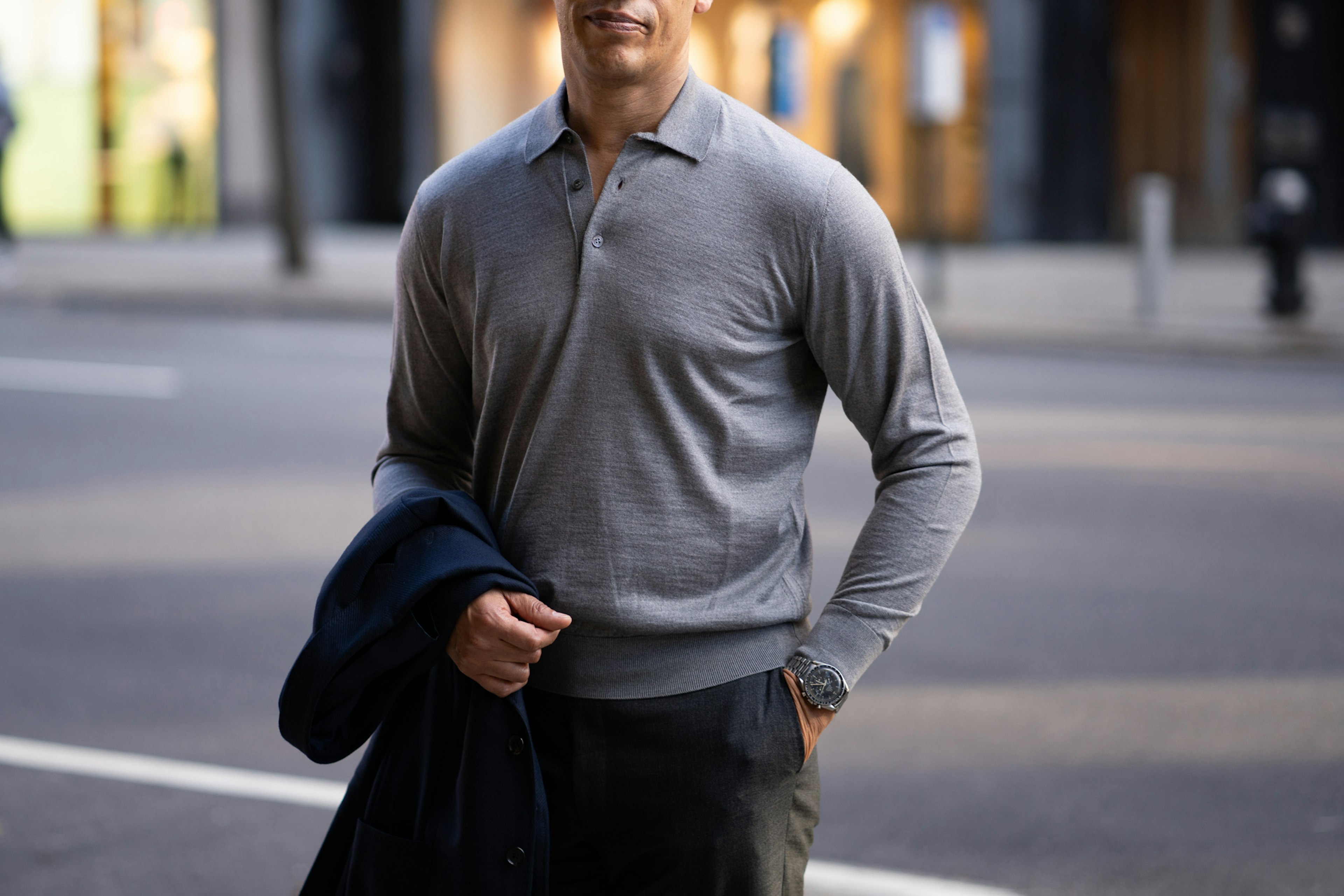 The grey is reminiscent of cotton athletic sweatshirts and therefore pairs well with casual pieces such as denim and casual jackets. However, due to the heathered nature of the grey, we also wear it with worsted grey trousers for a tonal look.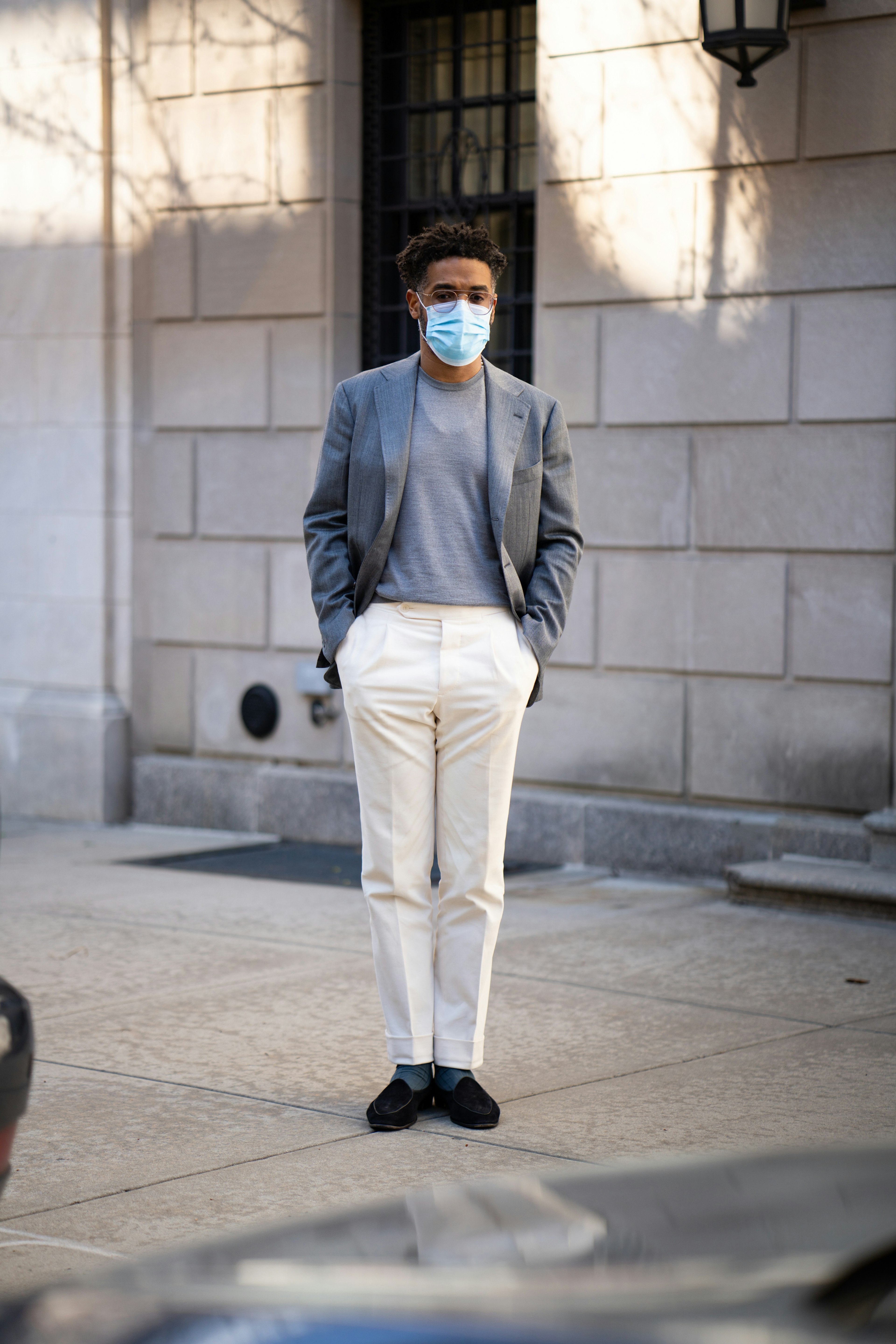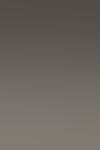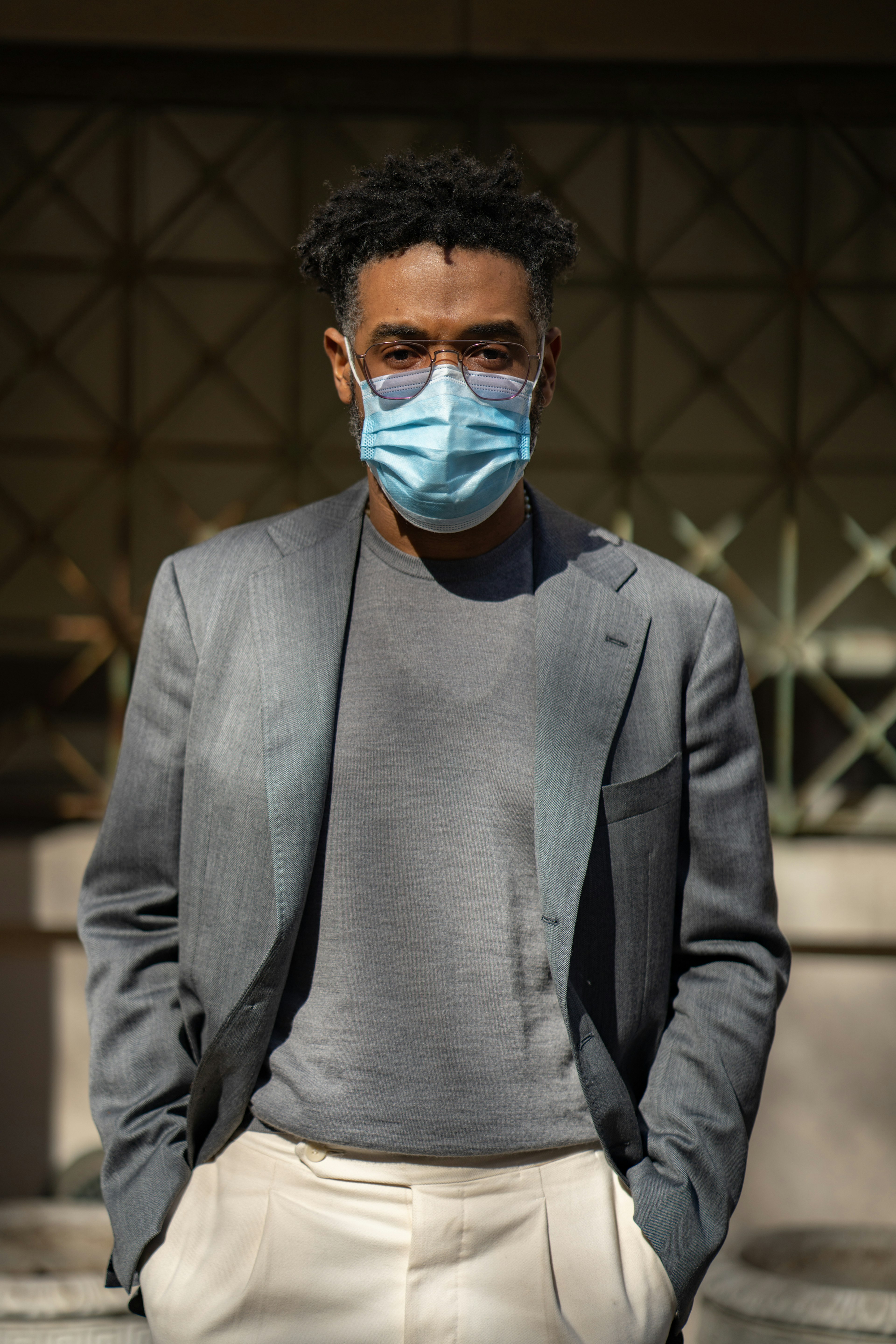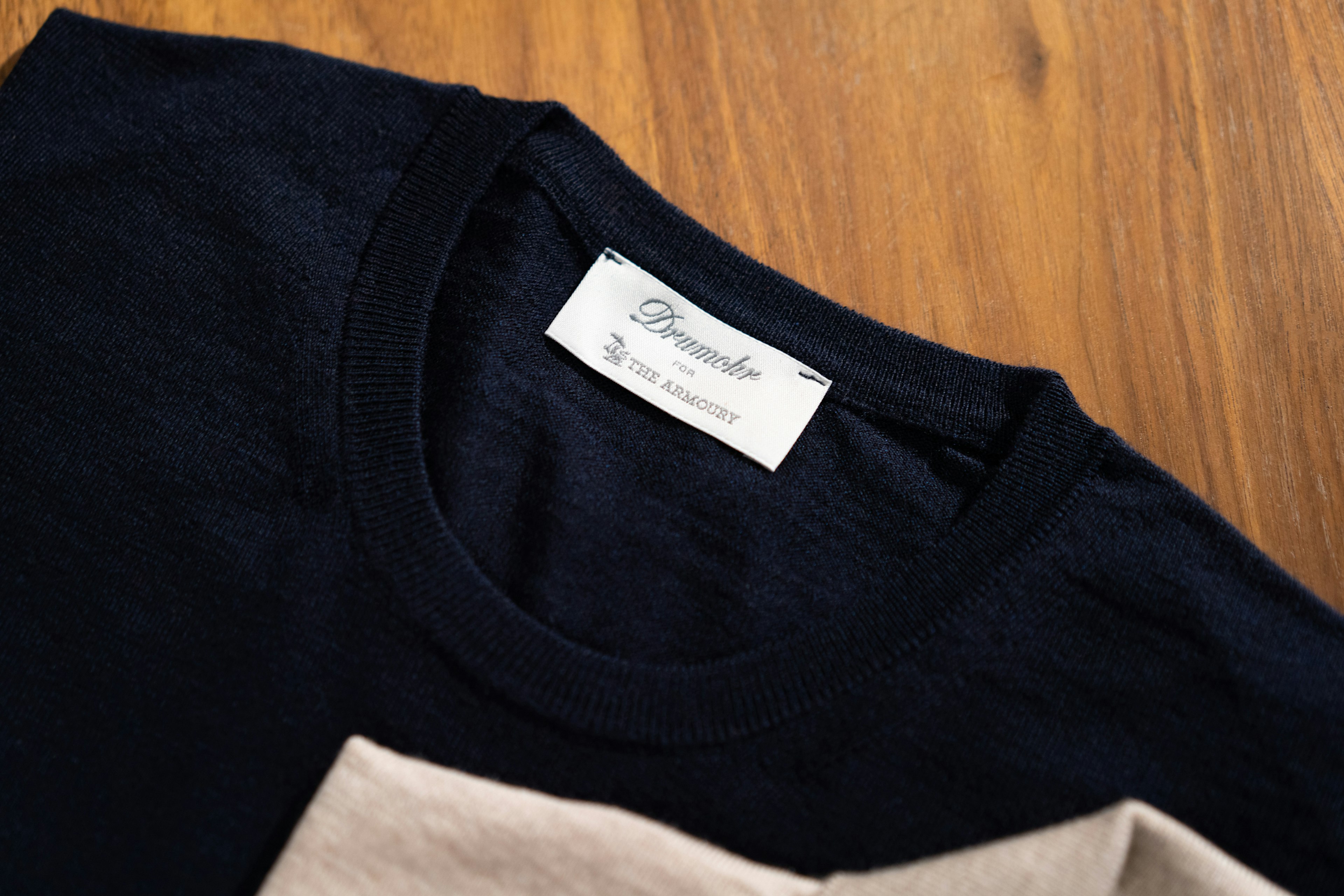 Navy, as always, is exceptionally versatile. We pair it with charcoal trousers, but also recommend it with pale grey wools for summer, particularly VBC's 4-ply fabric. Another benefit of the deep navy is its ability to tone down complicated patterns. This works well for patterned shirts like madras or brighter colored sport coats.