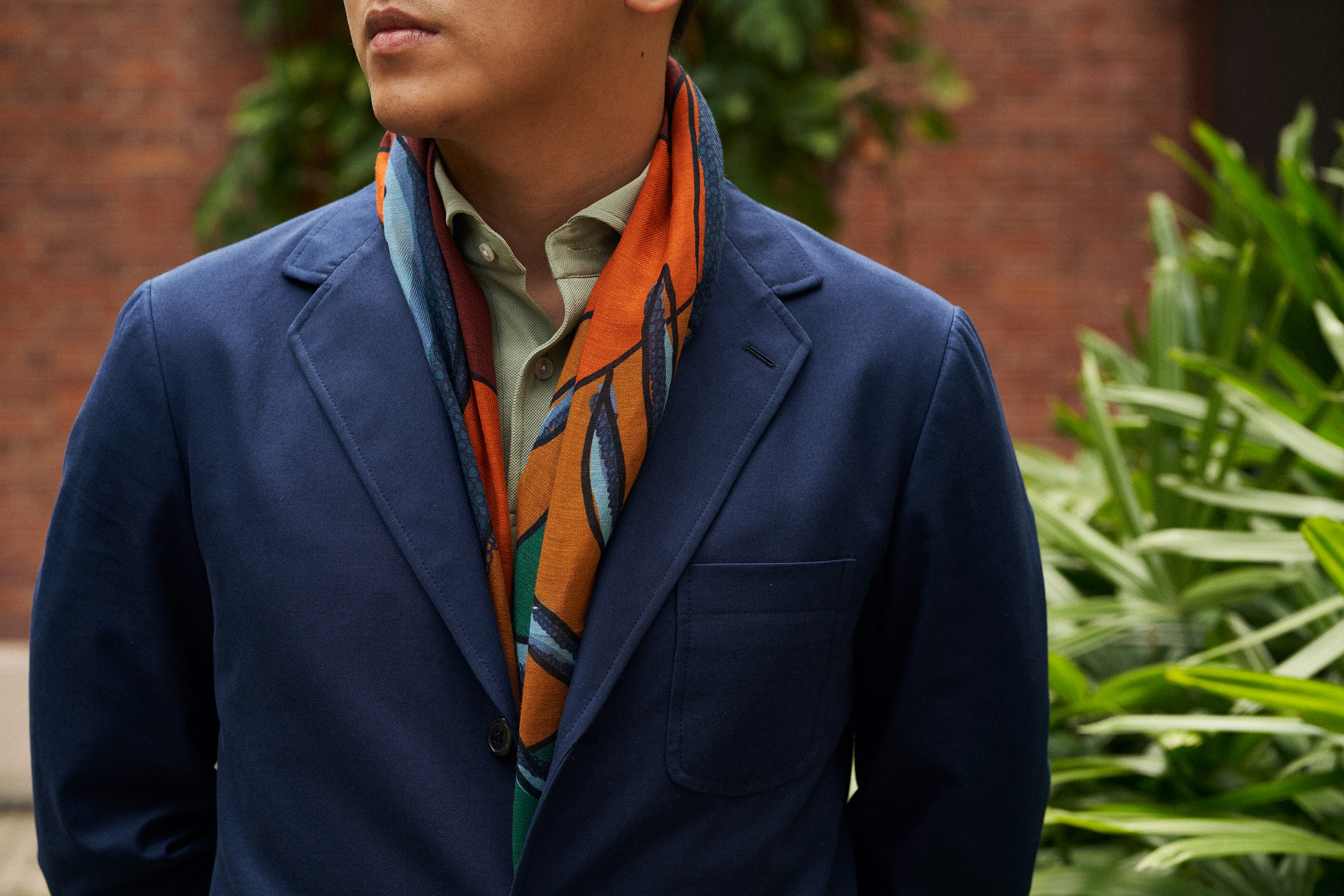 The Model 11 is our take on the classic Ivy League sack jacket. As the most casual tailoring model that we offer it works well in classic tweeds and year round in a variety of weights of cotton.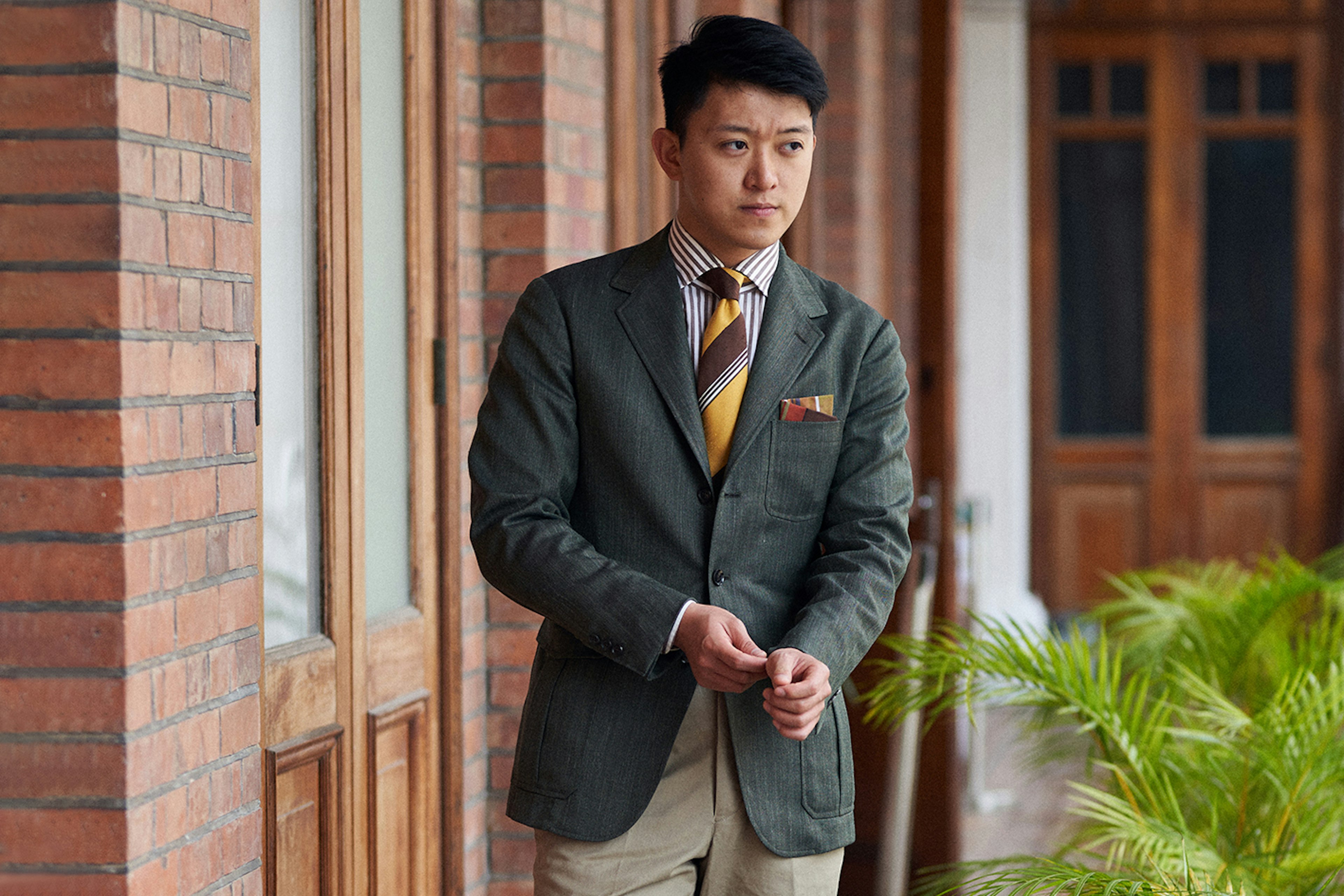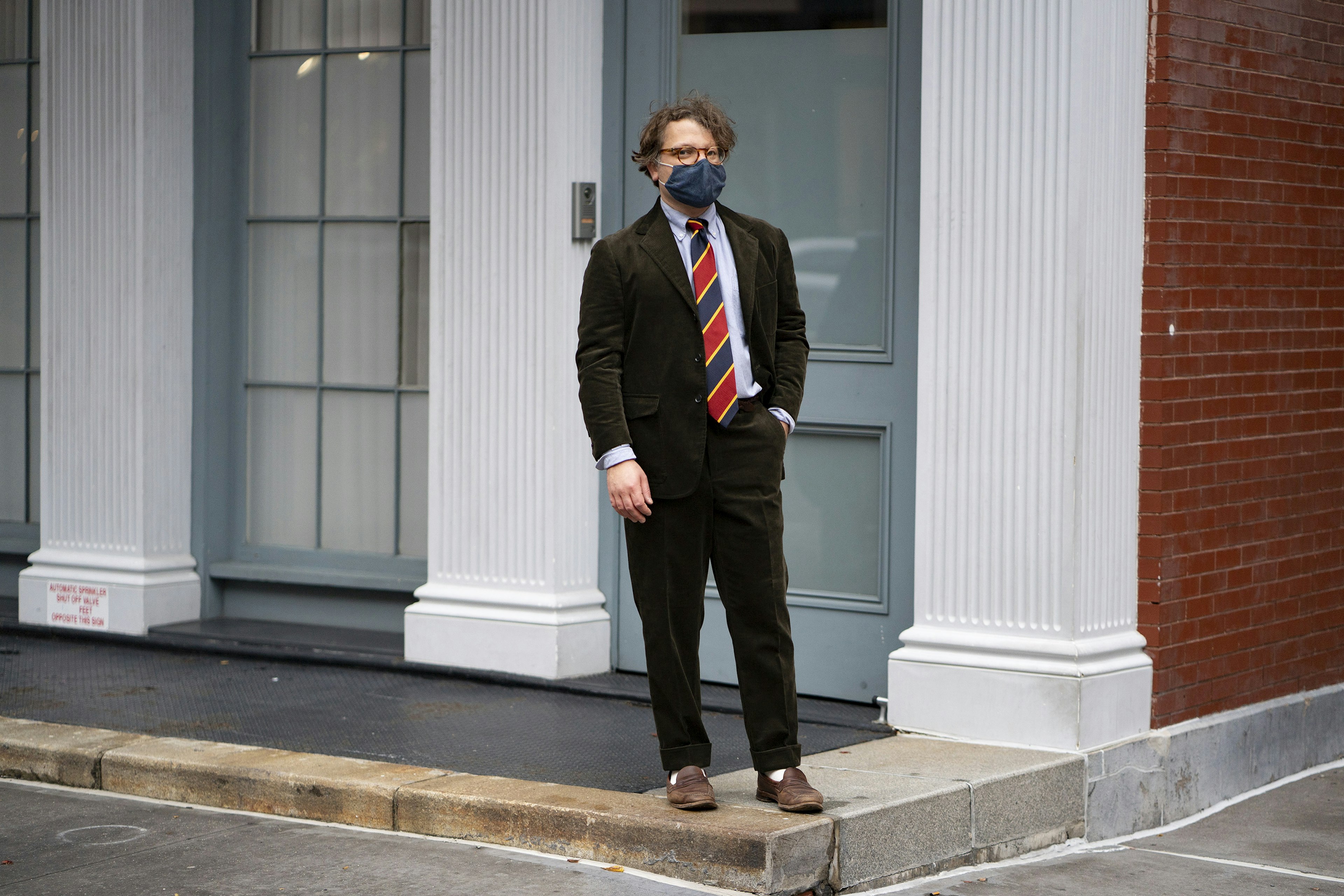 Versatility
After our Model 11 debuted as a sport coat in 2018 we decided to take it a step further. It works equally as well as a casual cotton suit when paired with the Model A Sport Chinos or trousers.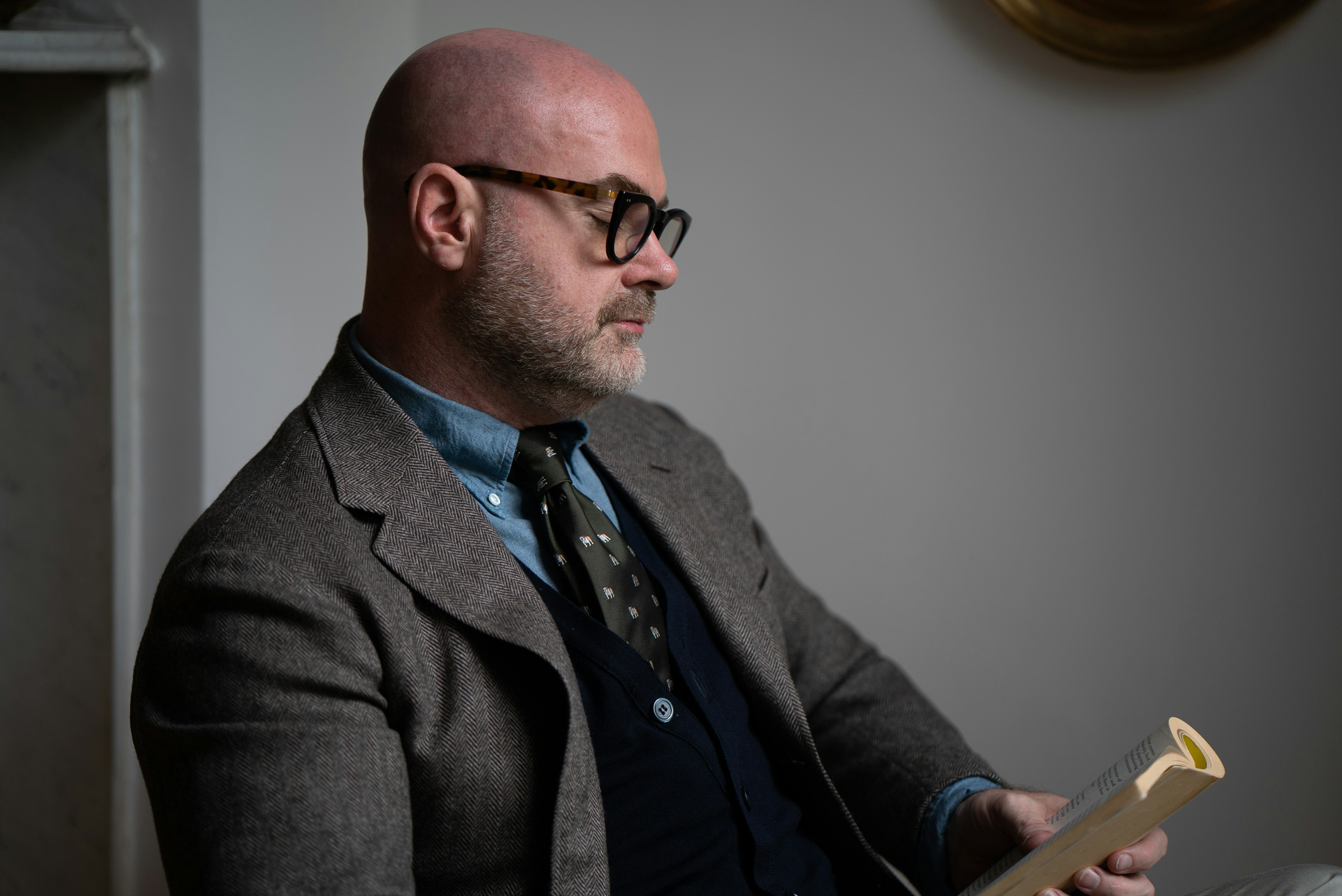 The shoulder is one of the most distinctive features on any jacket. The Model 11 features an unpadded, natural shoulder line similar to the Model 3, which allows it to sit close to the body.
It also features an extended shoulder; when the canvas is extended into the sleeve head, which helps to create a more flattering silhouette.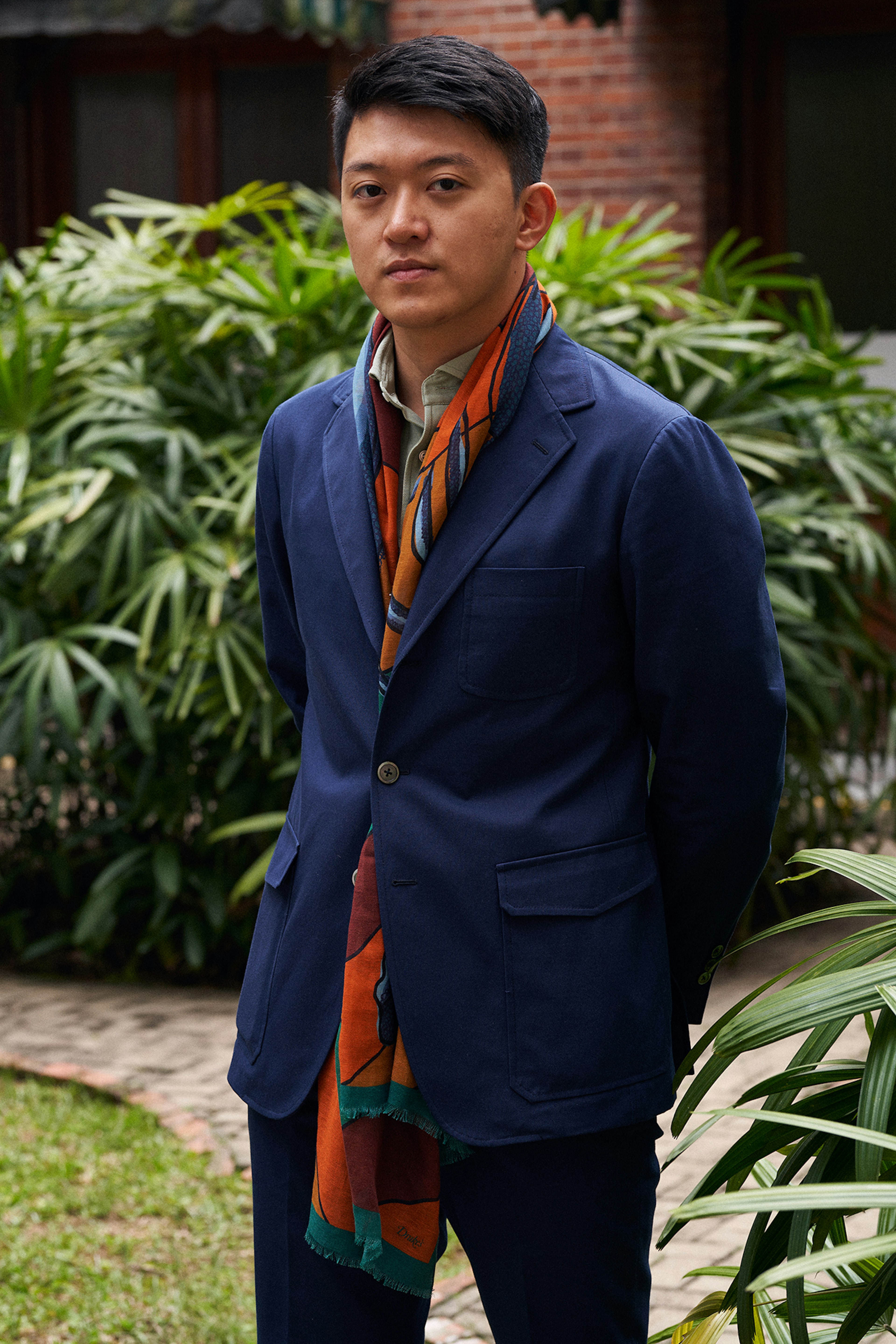 A notable detail of our Model 6 jacket is the dartless front panels. This was a signature of many Ivy Style jackets and makes for a cleaner look.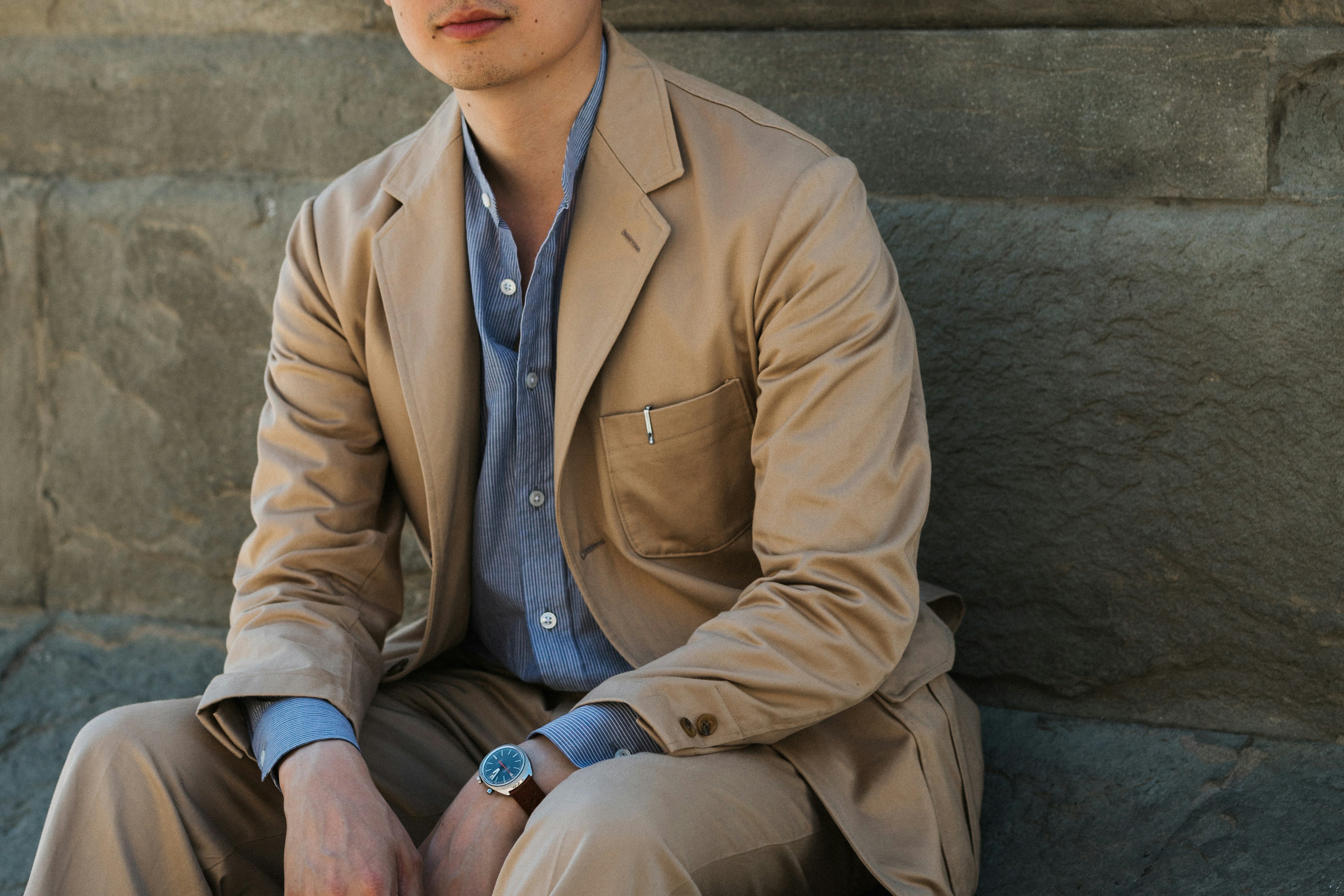 Whilst we generally favor a generous lapel, we've slimmed it slightly for the Model 11 to be true to the original references.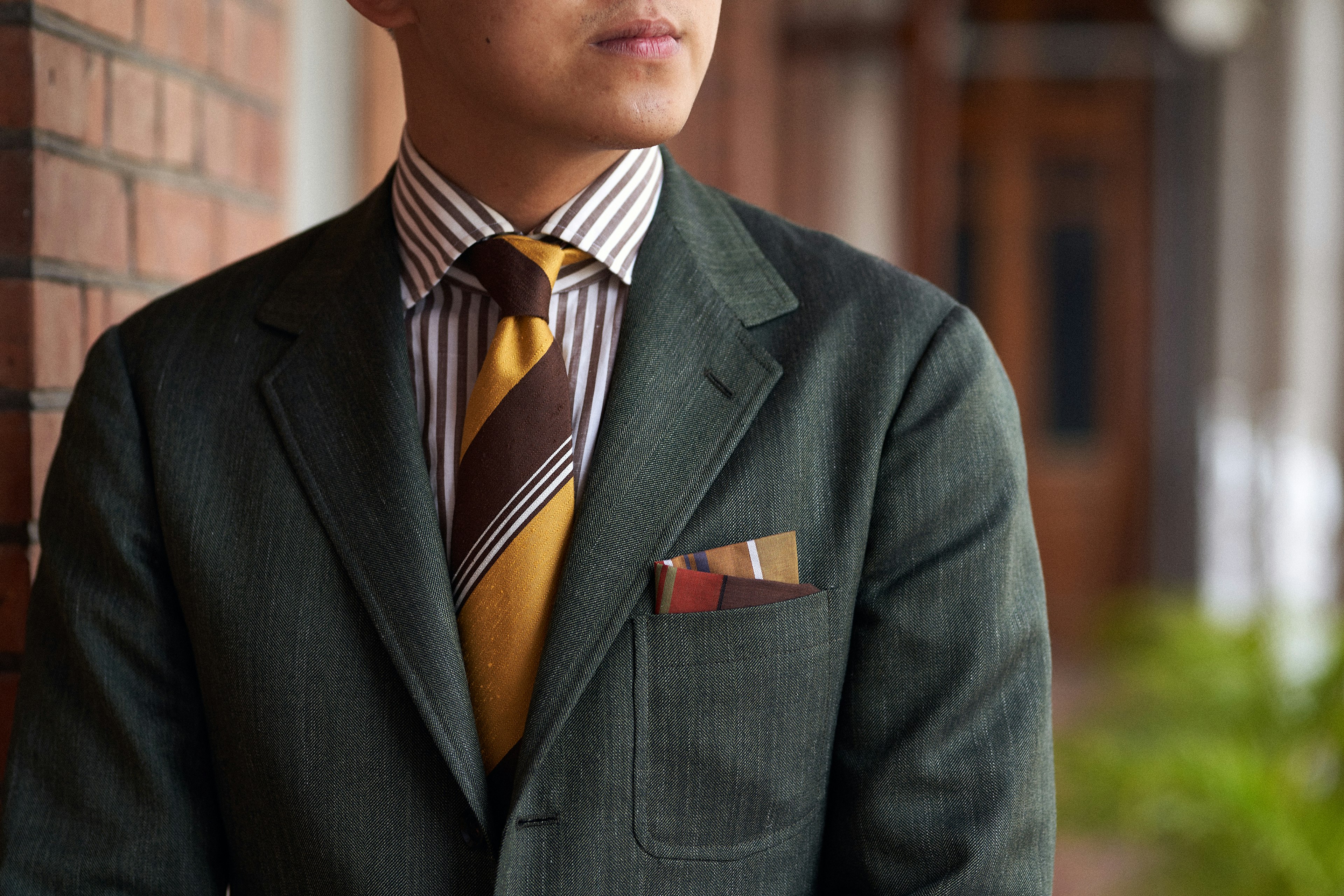 In keeping with the traditional style we have three patch pockets on the jacket. We've paid close attention to the neat shield shaped chest pocket and slightly lower pleated hip pockets.
The Model 11 has multiple pocket iterations, some featuring pocket flaps and buttoned closures.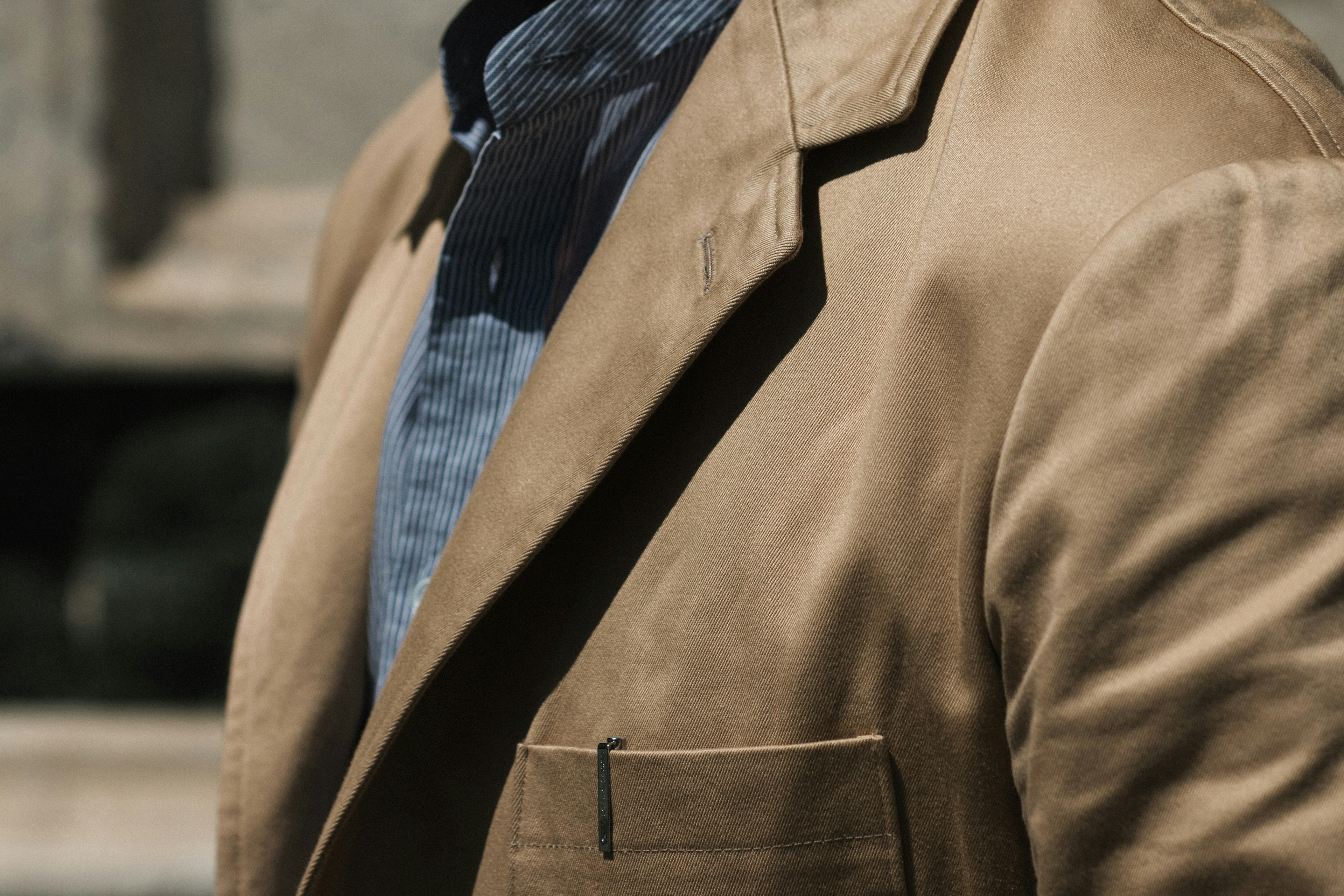 To complete the look and be true to our inspiration, we've specified lapped seams. Lapped seams are an additional line of stitching close to the edges of the garment, as you can see on the lapel and pockets here. This technique emphasizes the construction and gives a slight swell to the edges.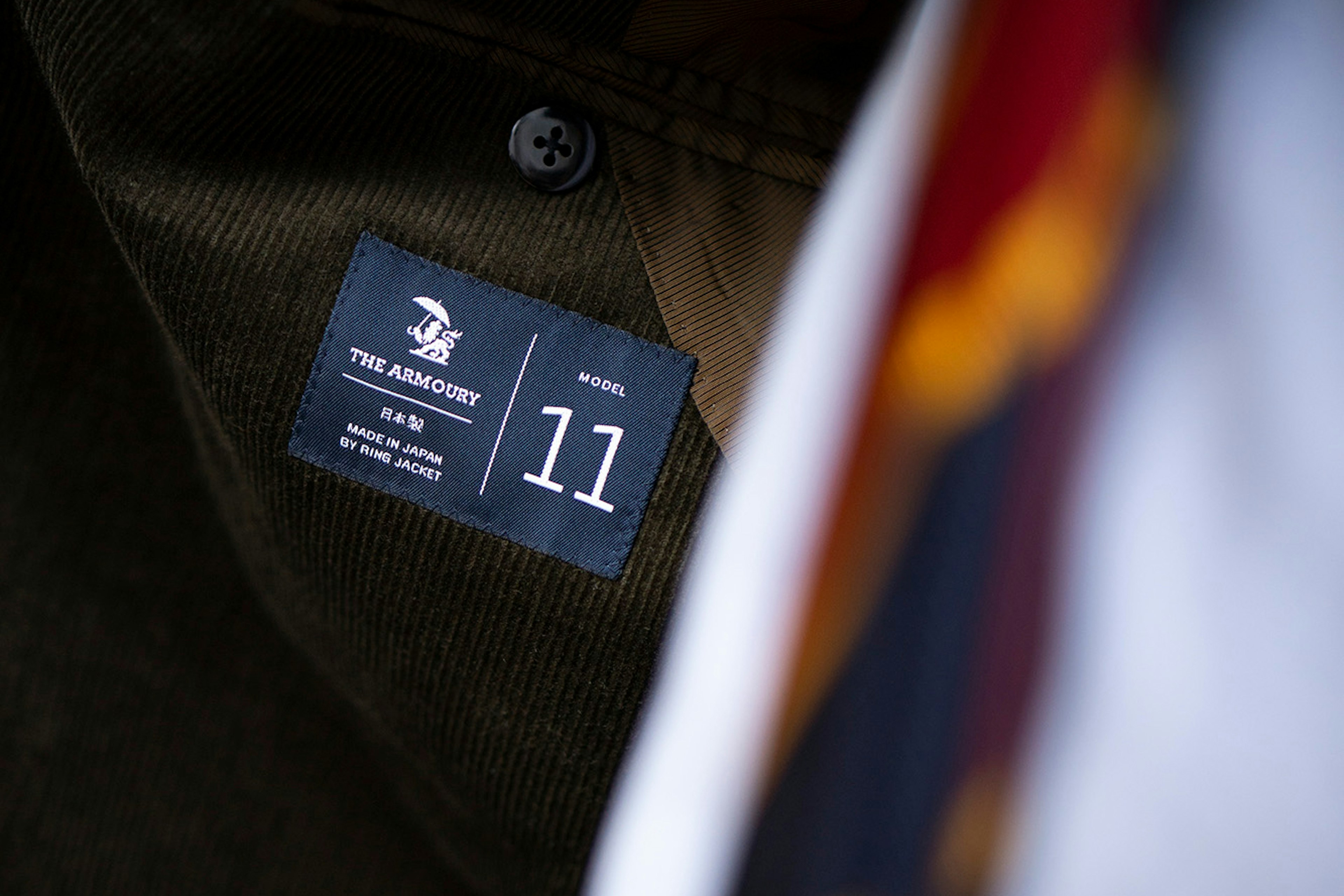 Our Design, Made by Ring Jacket
We set out with the goal of creating a range of tailoring that would be ready for any occasion. Over a decade we've designed and refined the collection in partnership with Ring Jacket, a small Japanese manufacturer.
Ring Jacket has a rich history of more than 60 years in ready-to-wear and custom garments. We partnered with them because of their consistency, attention to detail and ability to give made-to-measure garments what can only be described as three dimensional 'life'.
Ring Jacket pattern makers visit The Armoury NYC three times a year for trunk shows offering made-to-measure services and exclusive fabrics.