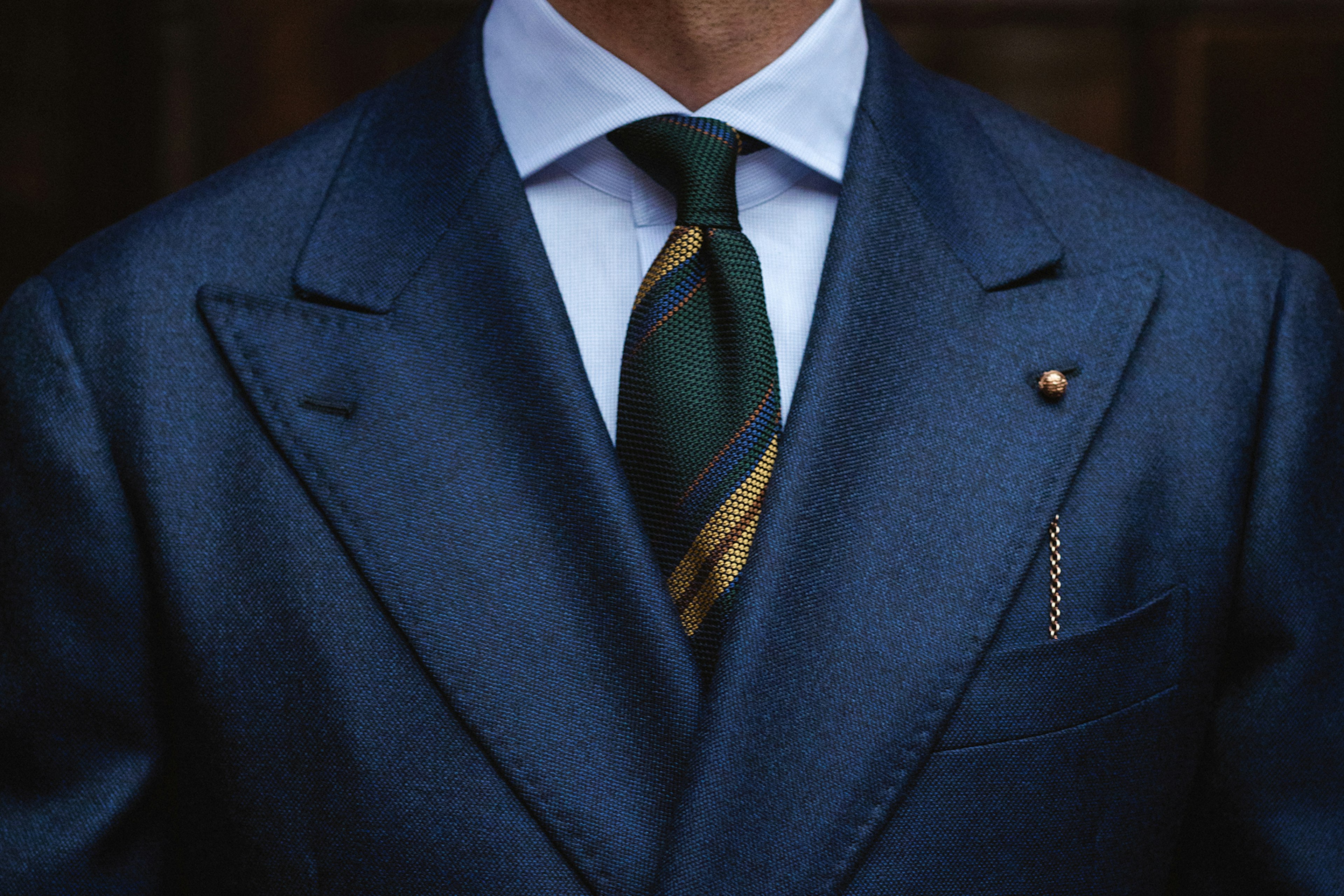 The double-breasted Model 6 is a perennial favorite at The Armoury. The lower, more horizontal lapel sweeps out straight and wide for a more classic look that is both classic and wearable.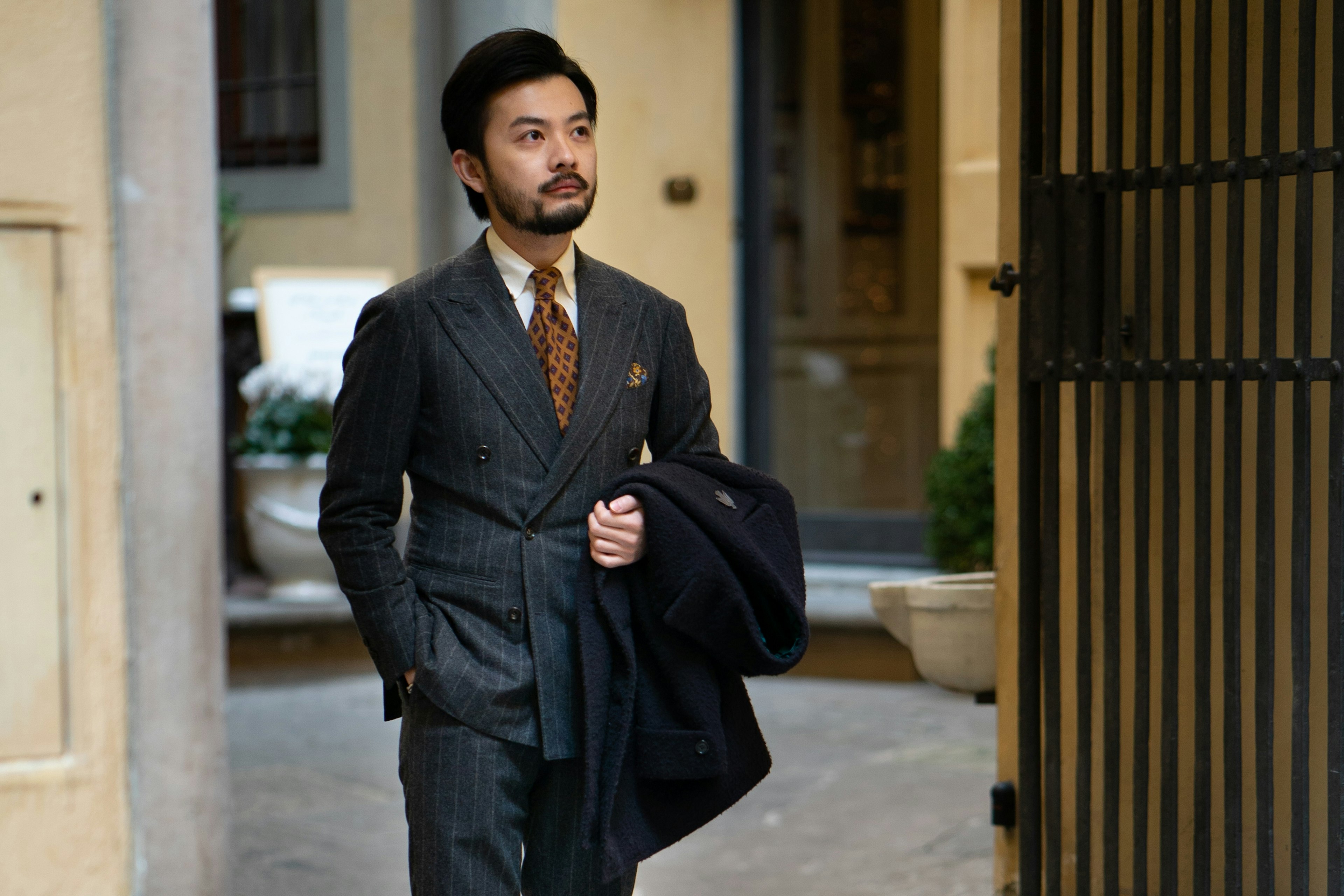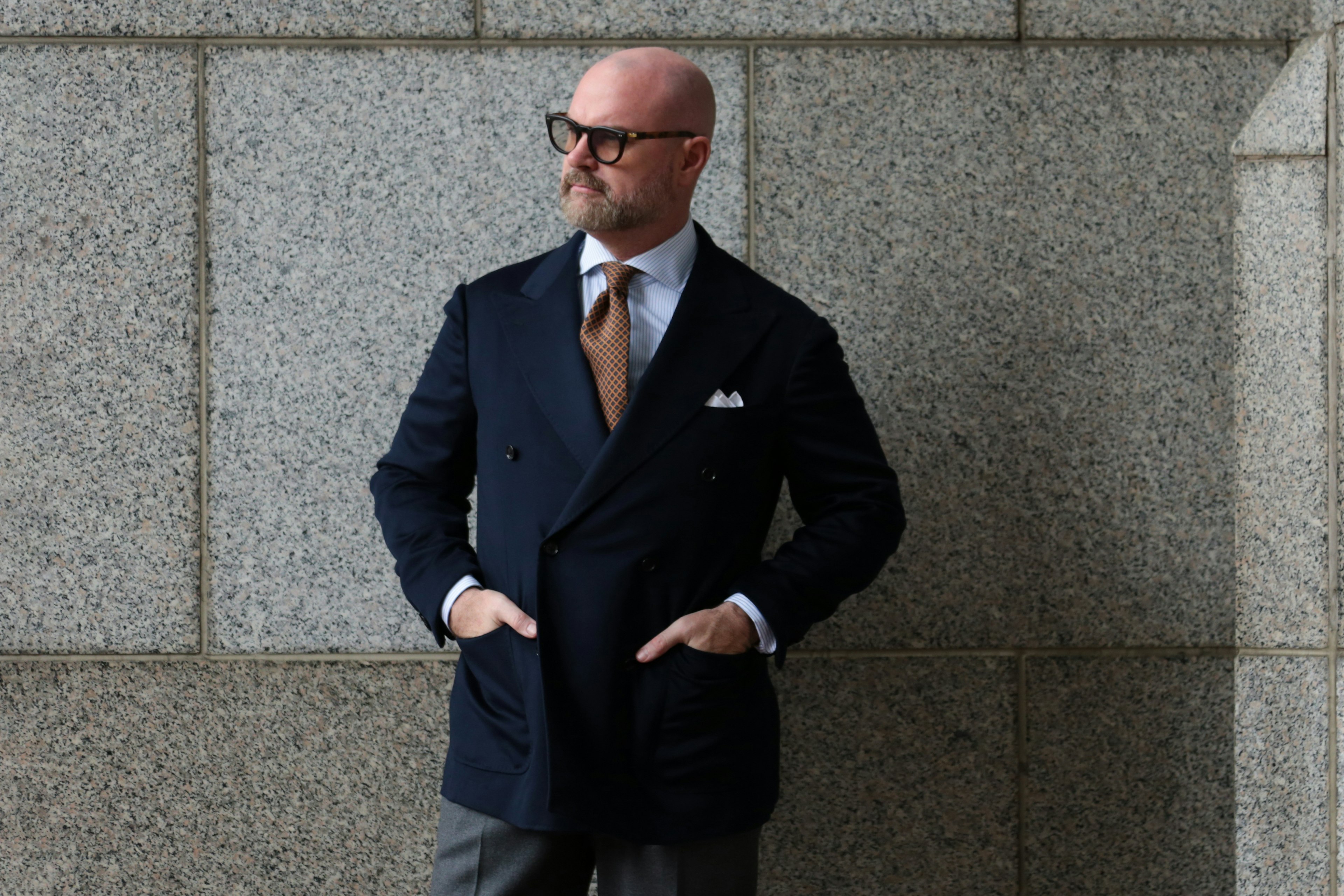 A Sport Coat or a Suit
Those familiar with the single breasted Model 3 will instantly be comfortable with the unstructured shoulder and full canvas construction. It works equally well as a sport coat or suit, where we call it the 6B, the B denoting the type of trouser. 
It's great versatility is why you'll find it in our Essentials collection as well as made up in a wide variety of fabrics both in the shops and online.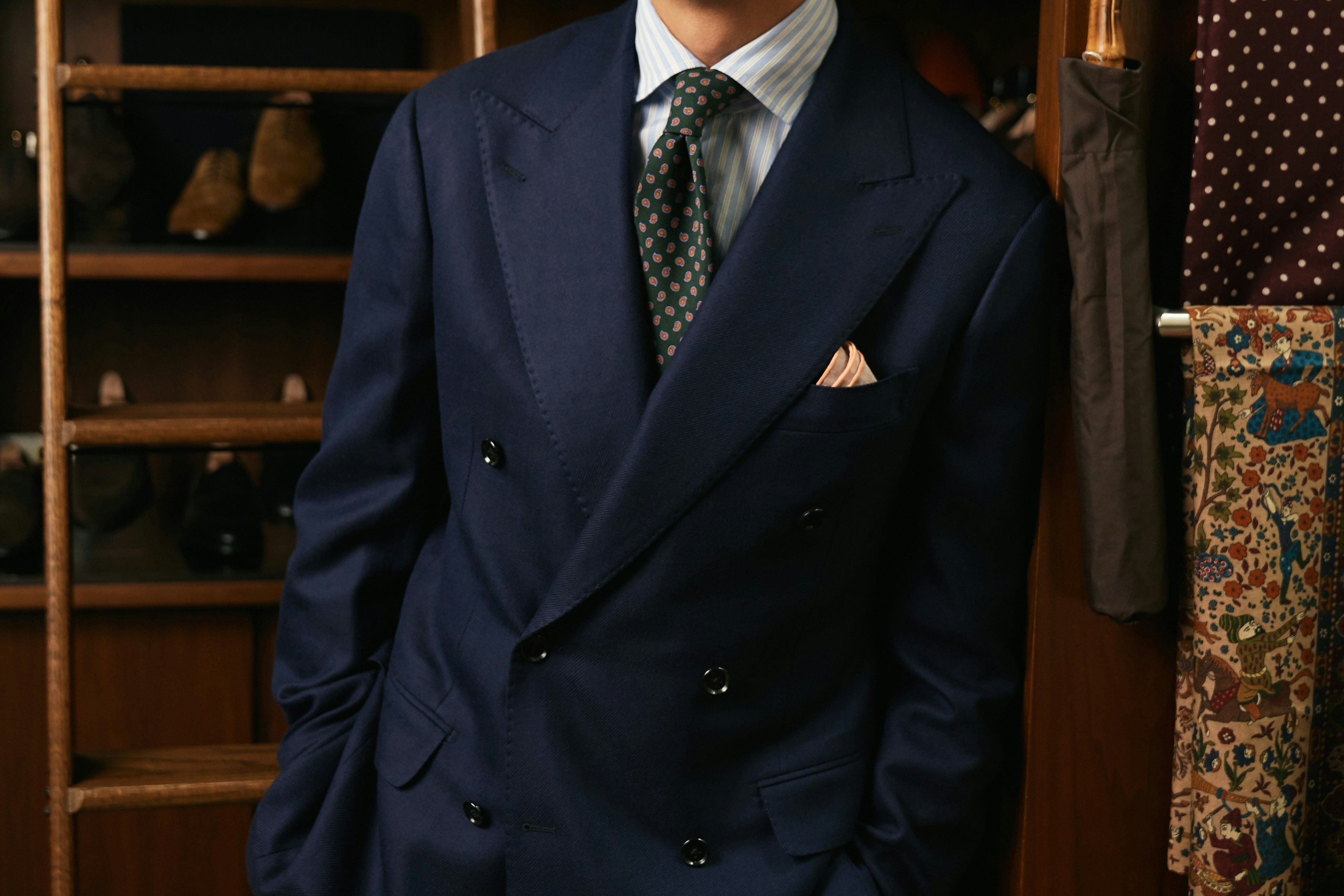 One of the most distinctive features on any jacket is the shoulder. The Model 6 features an unpadded, natural shoulder line which allows it to sit close to the body.
The extended shoulder gives the appearance of a more powerful silhouette. This flattering effect is created by extending the canvas slightly into the sleeve head, giving the sleeve slight 'rollino' sleeve. This is typical of many Florentine style jackets, like those of Liverano & Liverano.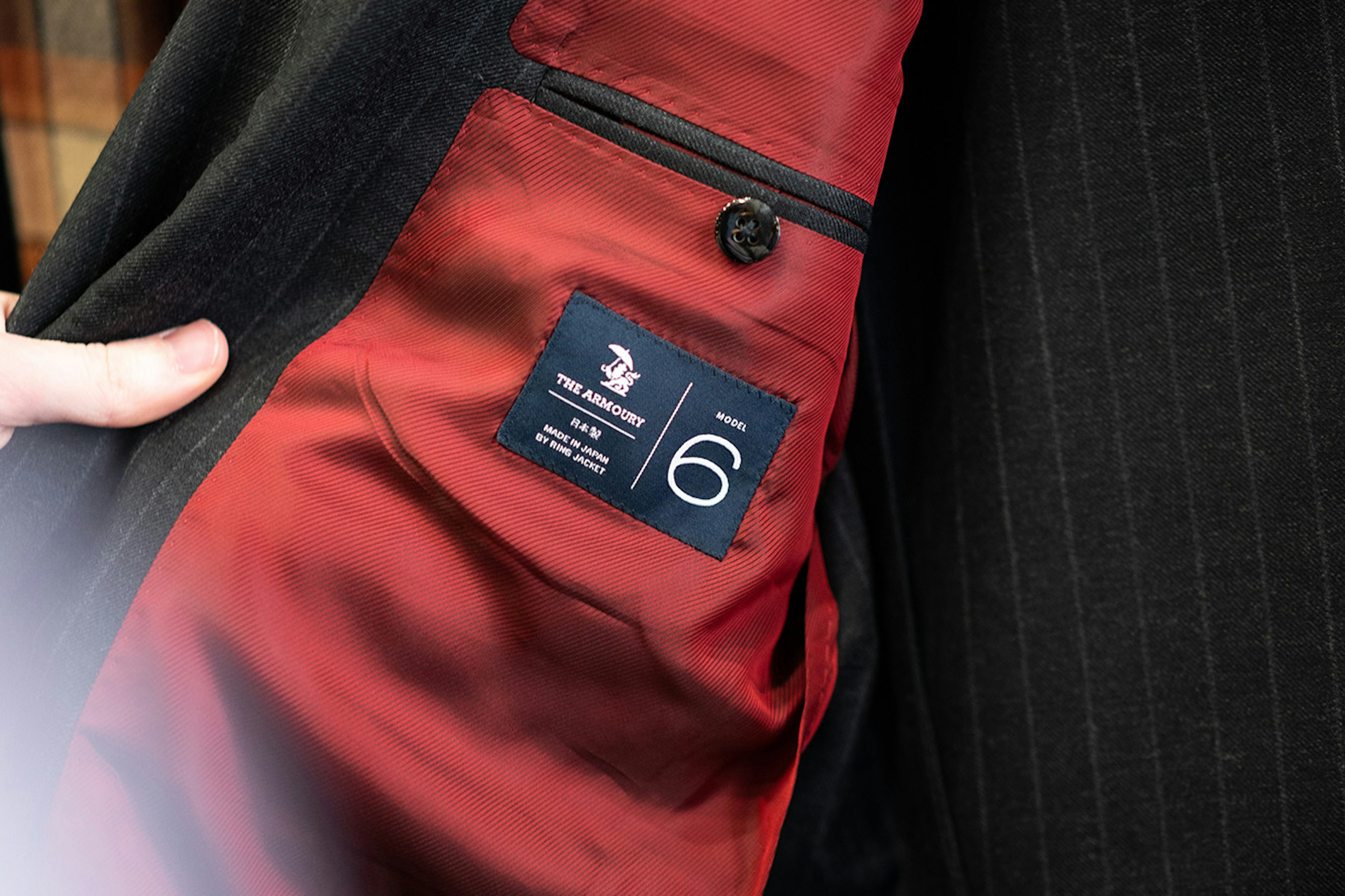 The canvas is the skeleton of the jacket, providing body and structure to the cloth. With a full floating canvas we achieve the deep roll of the lapel, full chest and even the extended shoulder mentioned above.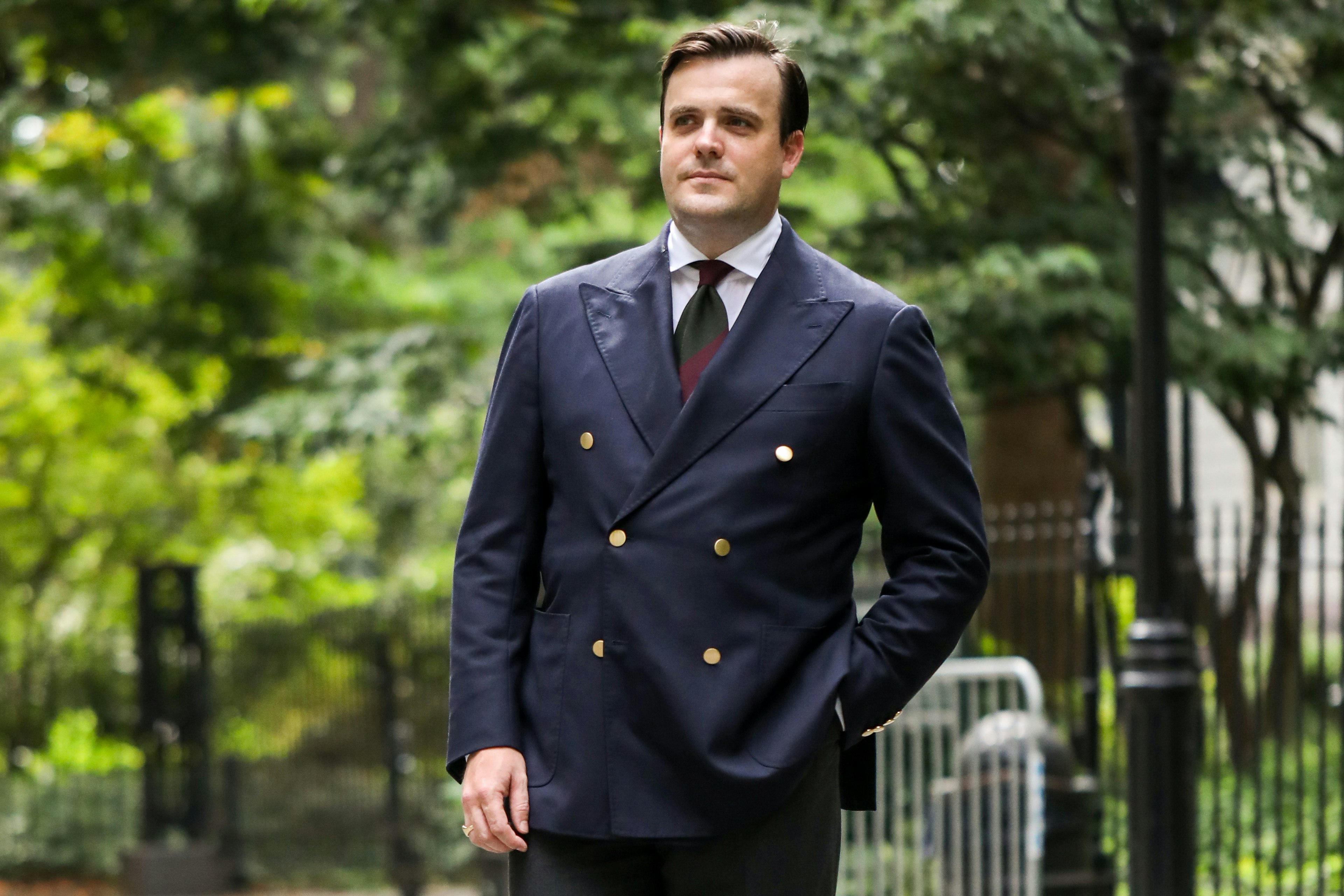 The Model 6 is a 'six-on-two', meaning that of the six visible buttons, two to are functional. An additional button called the jigger, is sewn to far side of the the covered front section to hold give a neater, unwrinkled appearance.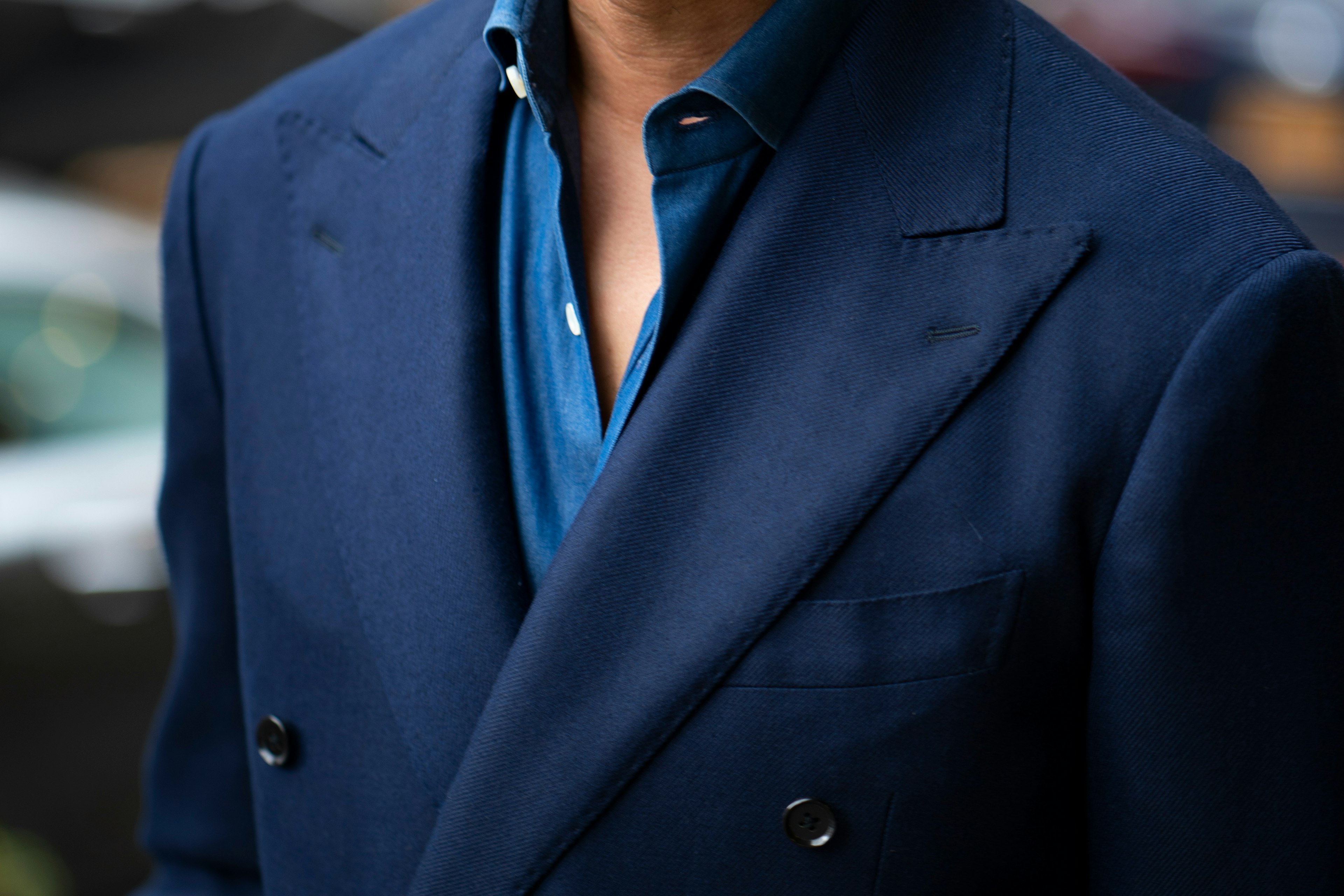 The chest pocket is cut straight, more akin to Florentine tailors than Neapolitans. The pocket is angled downwards, and lowered to match the slightly lowered gorge line.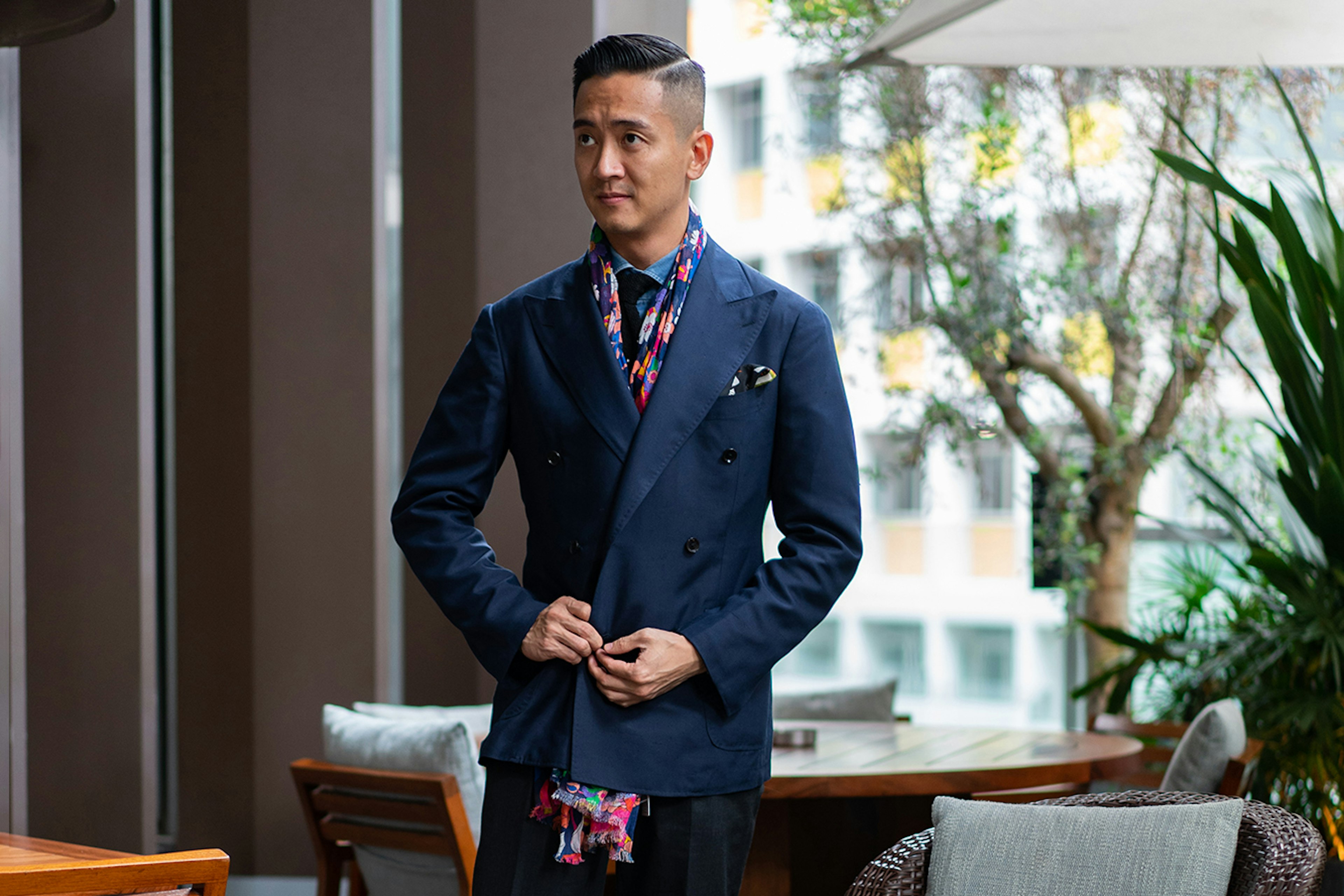 Another signature of our Model 6 jacket is the lapel. We've cut it a little fuller than the rest of our tailoring models resulting a gentle emphasis to the top of the body. All of these make for an angular silhouette to compliment the softness of the shoulder and give a bold overall look.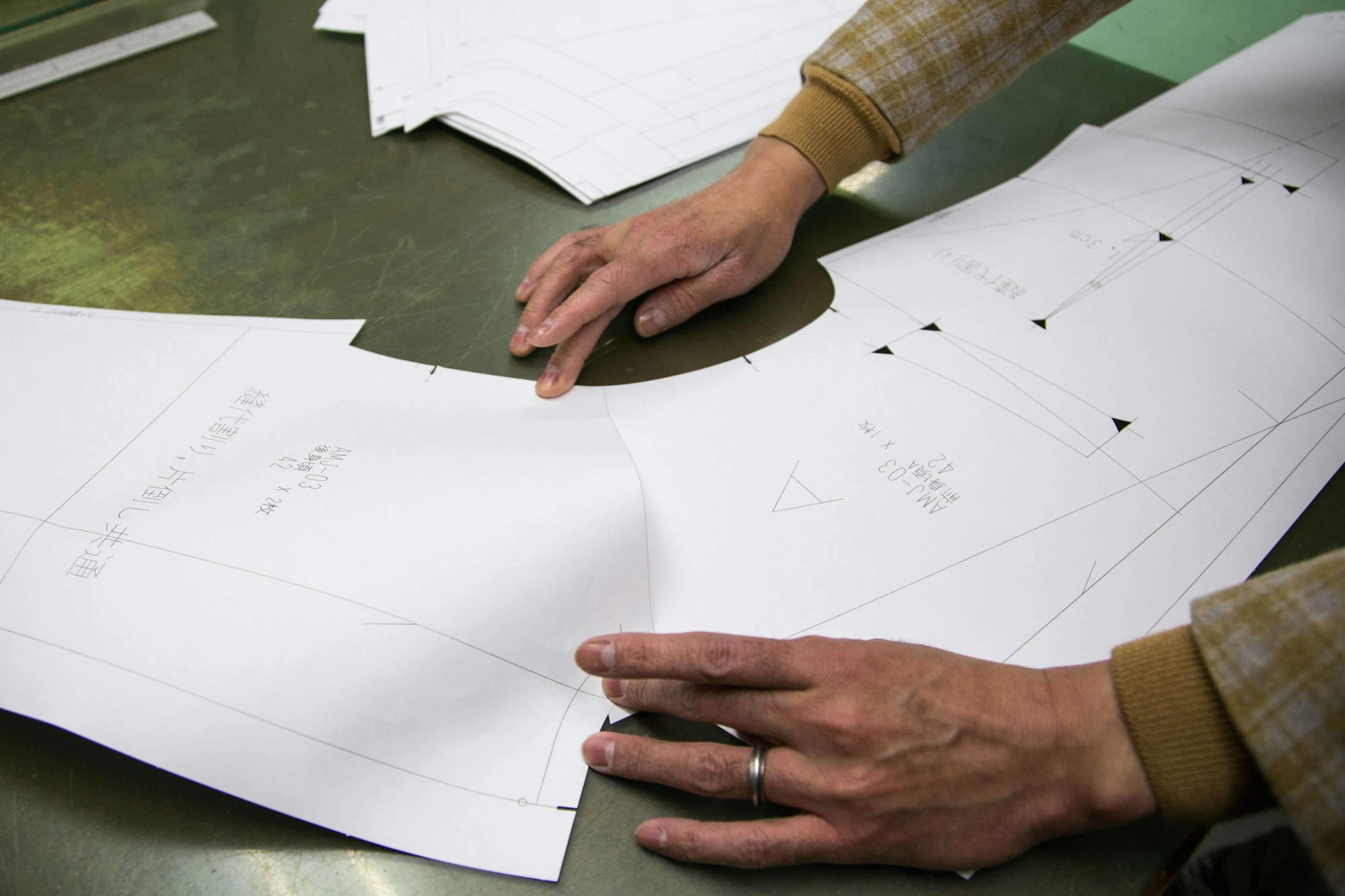 Our Design, Made by Ring Jacket
We set out with the goal of creating a range of tailoring that would be ready for any occasion. Over a decade we've designed and refined the collection in partnership with Ring Jacket, a small Japanese manufacturer.
Ring Jacket has a rich history of more than 60 years in ready-to-wear and custom garments. We partnered with them because of their consistency, attention to detail and ability to give made-to-measure garments what can only be described as three dimensional 'life'.
Ring Jacket pattern makers visit The Armoury NYC three times a year for trunk shows offering made-to-measure services and exclusive fabrics.