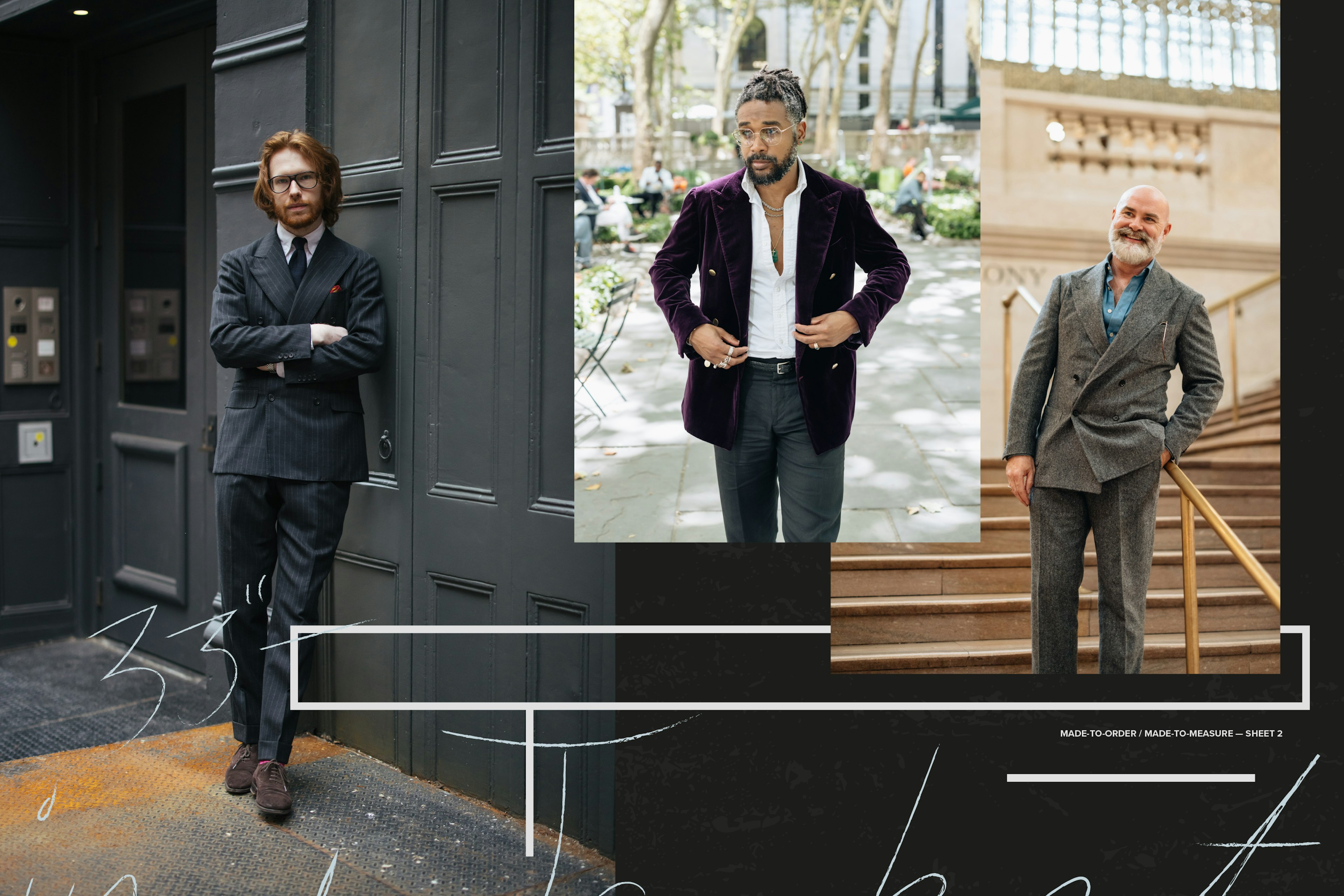 Back to all Articles
A Closer Look at The Armoury by Ring Jacket Custom Program
We explore the limits of our house line of Made-to-Order and Made-to-Measure tailoring with the team's recent commissions.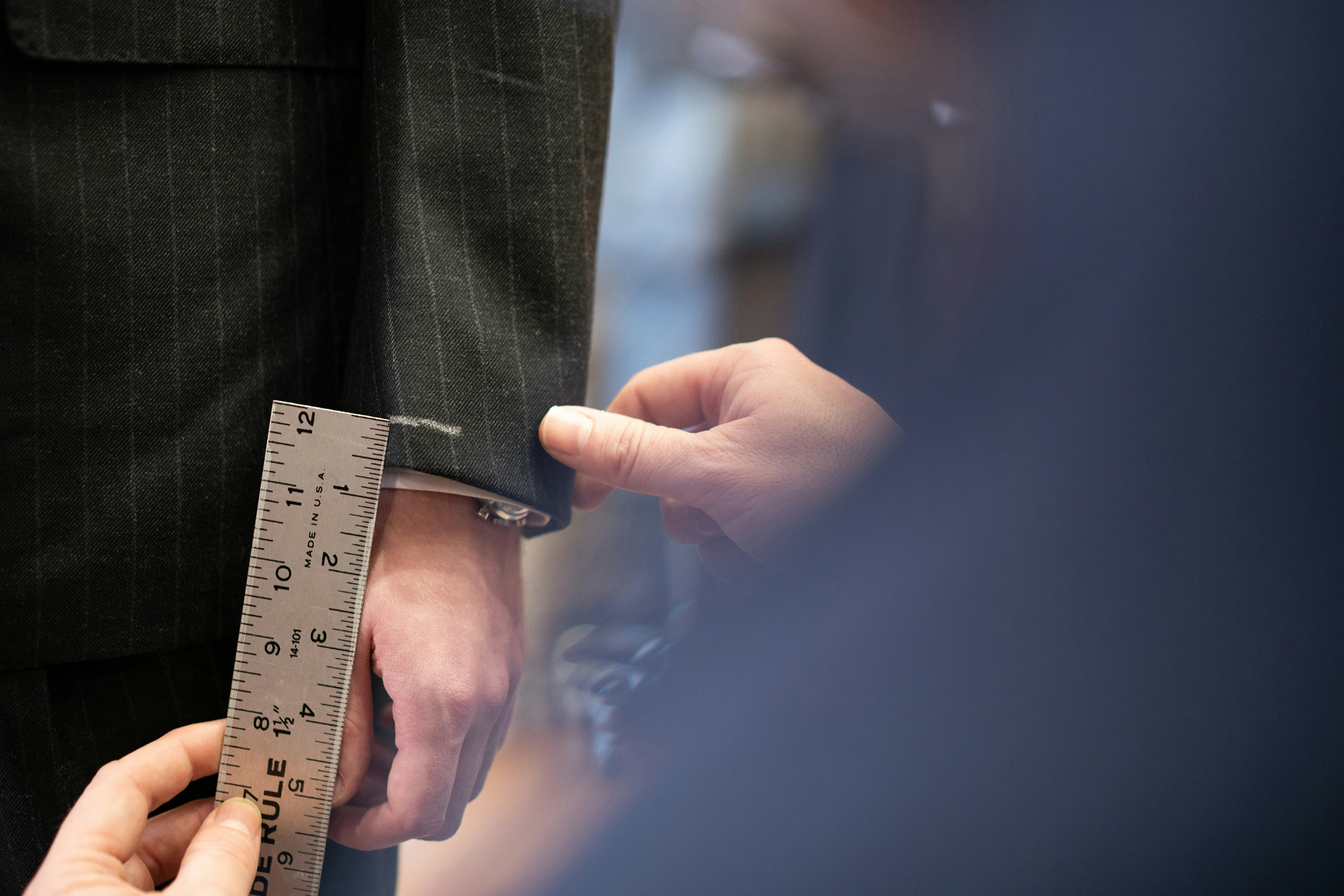 We're serious about custom and are particular about the language we use in describing each service. Not every custom piece is (or necessarily should be) Made-to-Measure, so here we want to be transparent about the strengths and weaknesses of each.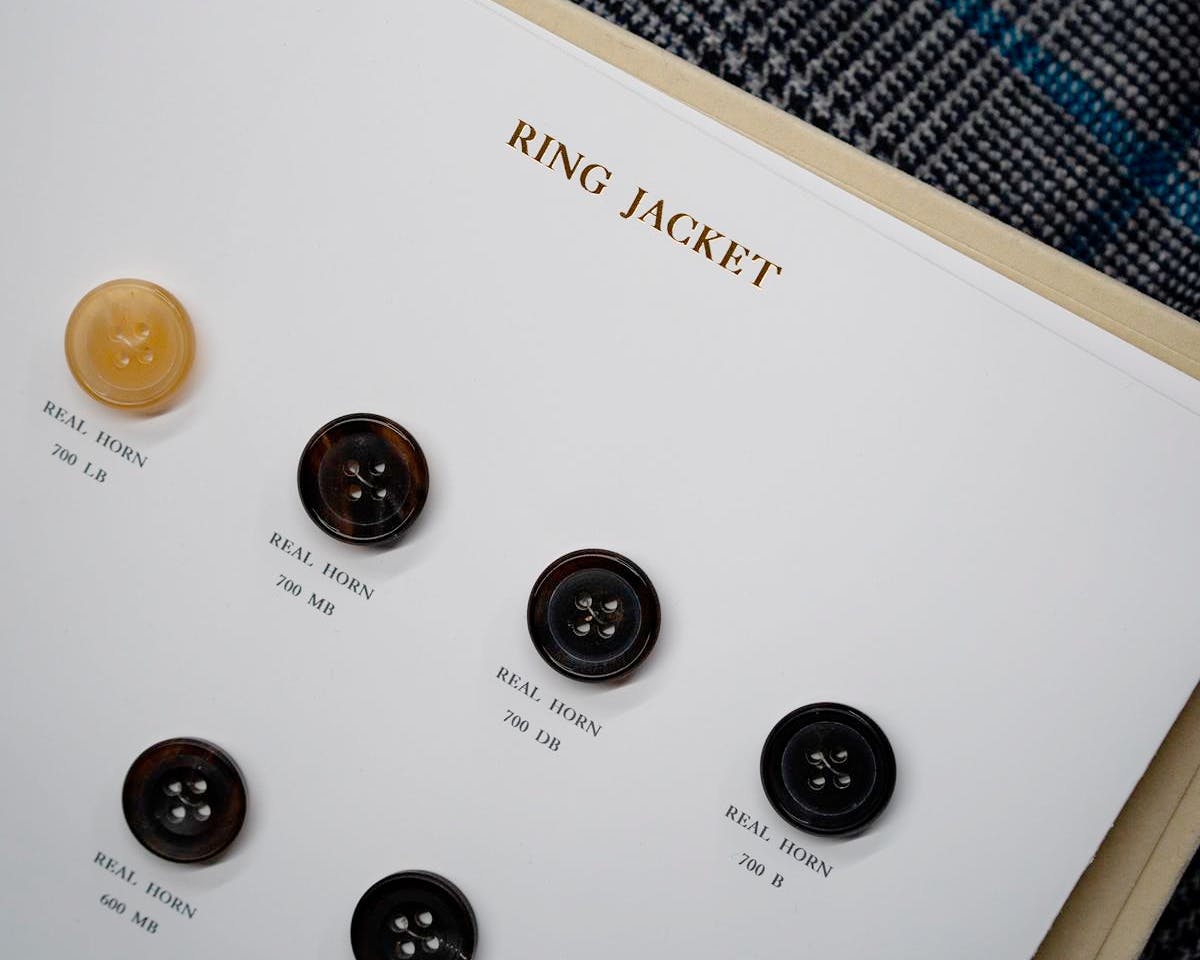 Our MTO program builds on the shoulders of our extensive range of proprietary models. After selecting a model, clients choose the fabric, lining, button, and pocket style. Adjustments can also be made to the length of the jacket, helpful for those shorter or taller than average.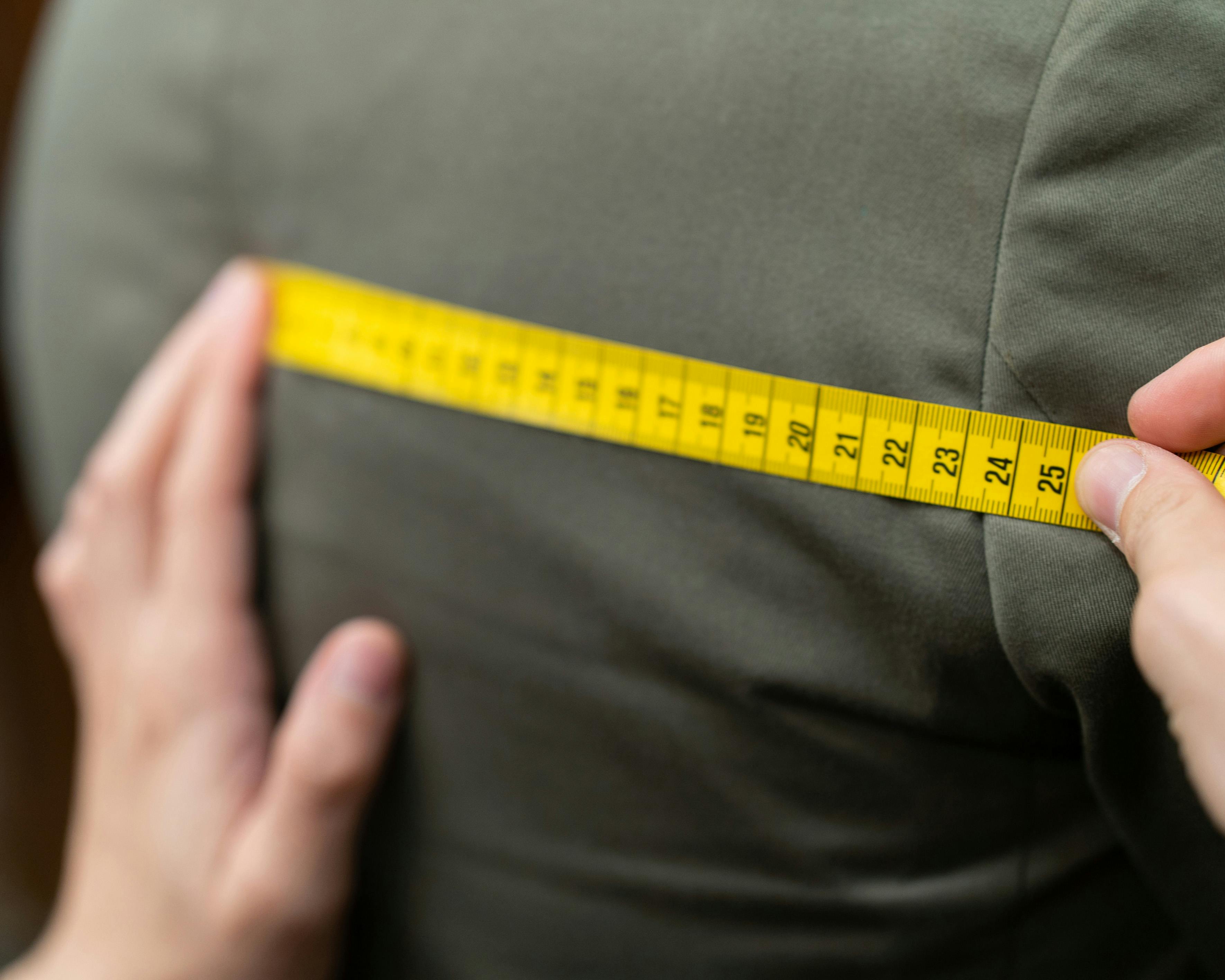 The MTM program goes a step further, allowing for further fit adjustments to be made. Starting from a fitting garment we can accommodate for varying postures, sleeve pitches and sloped shoulders, as well as offer a variety of lining, button, and pocket style choices.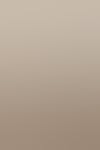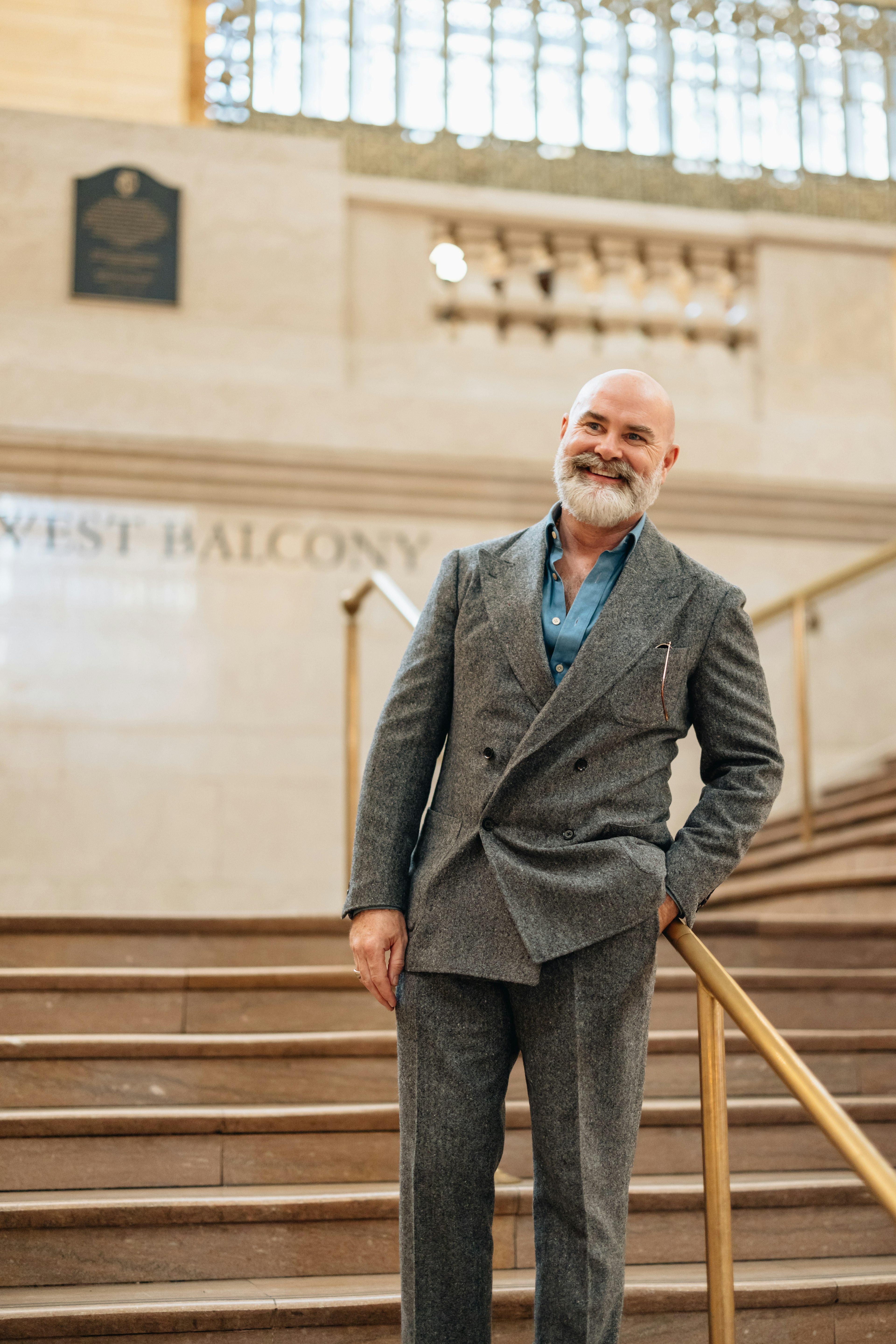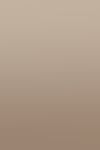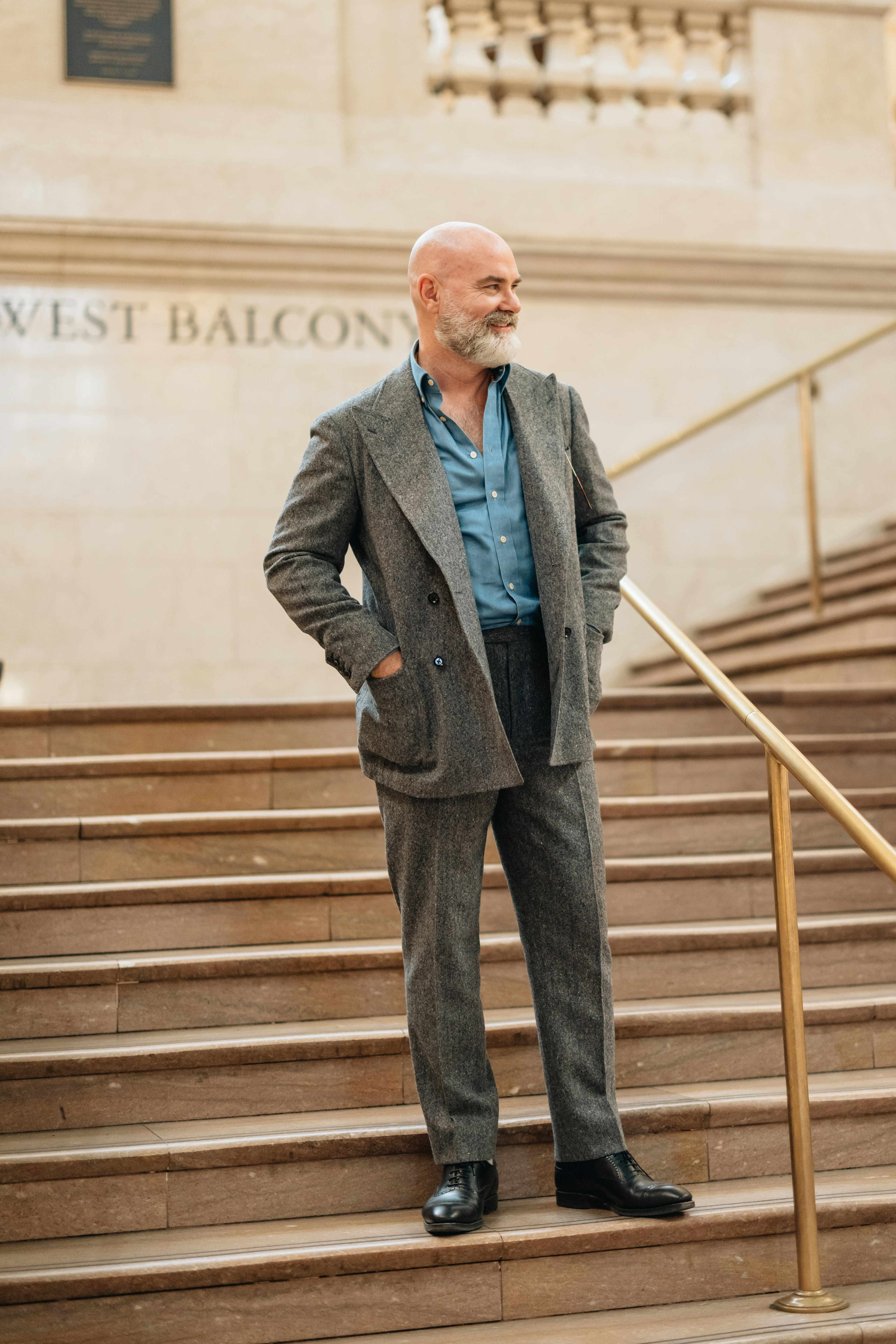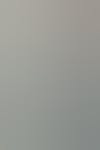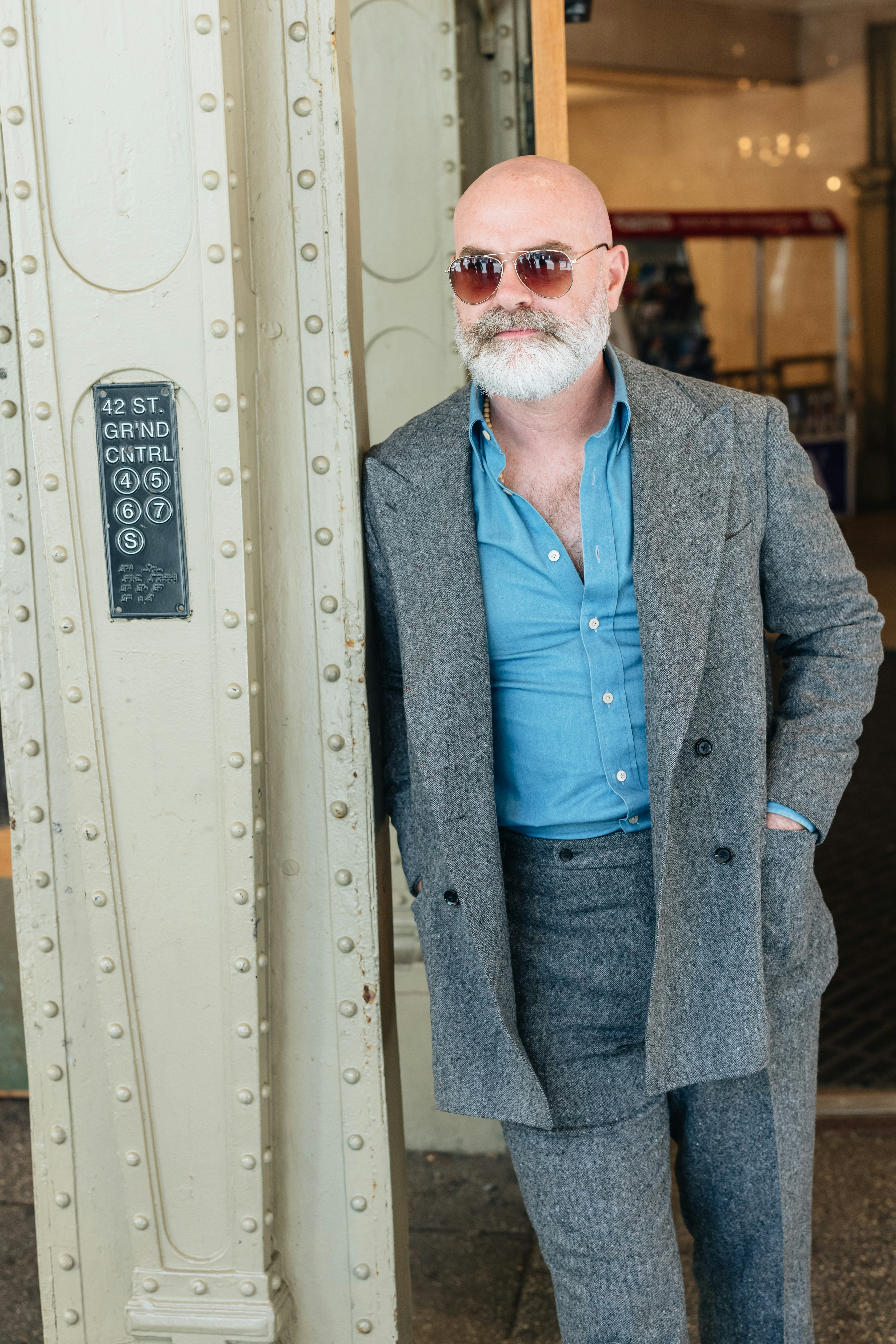 Model 16 in Drapers Donegal Tweed on Dan Quigley
"I have always appreciated donegal tweeds, I find them to be fantastically versatile during the colder months. For this Model 16 double-breasted suit, I knew I wanted a salt and pepper donegal with a sharp contrast between the black and white. The juxtaposition of this tweedy cloth and the softness of the cut allows this suit to be a bit of a hybrid. It can be worn casually with knitwear or a chambray shirt or it can be dressed up with a crisp white shirt and black knit tie."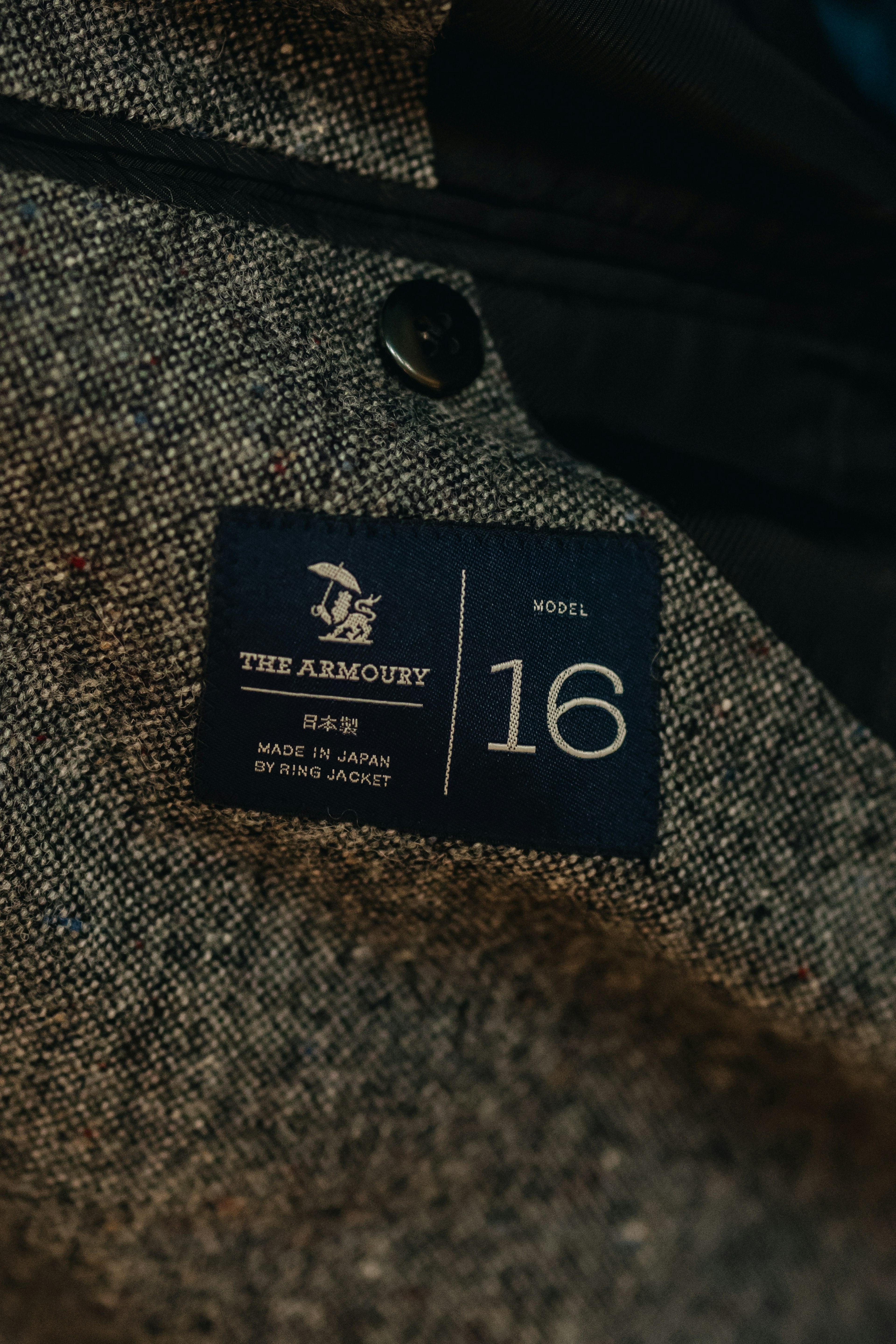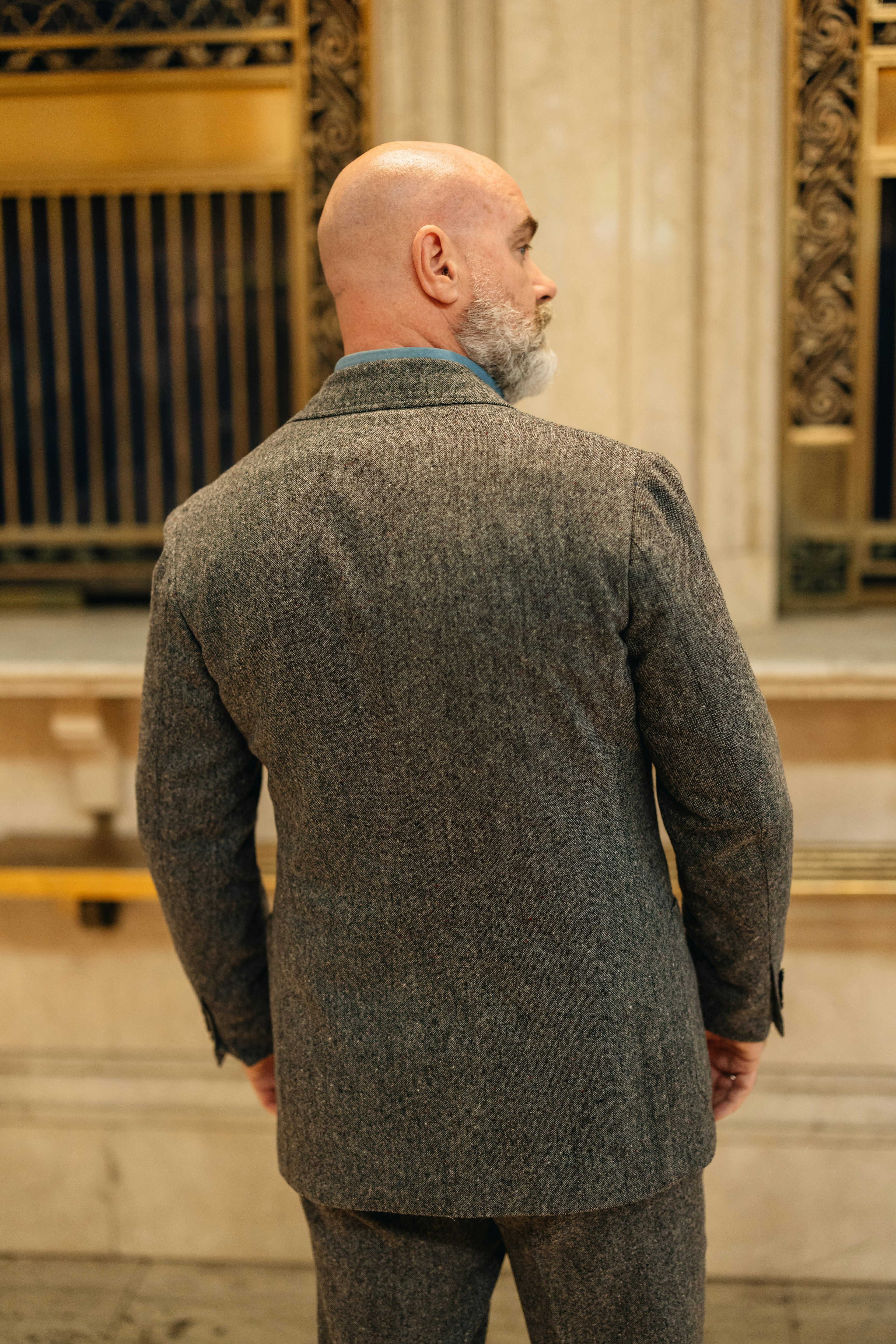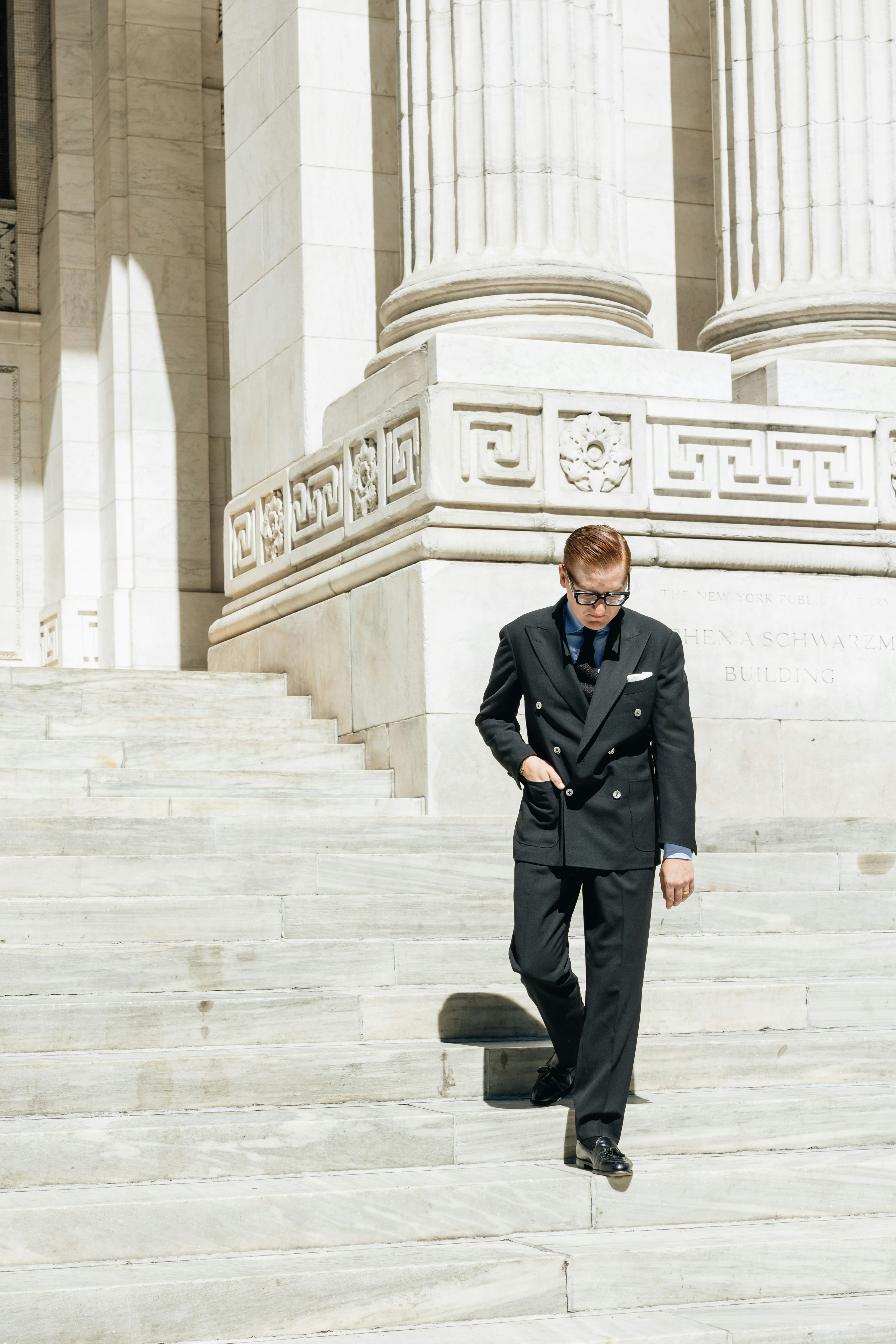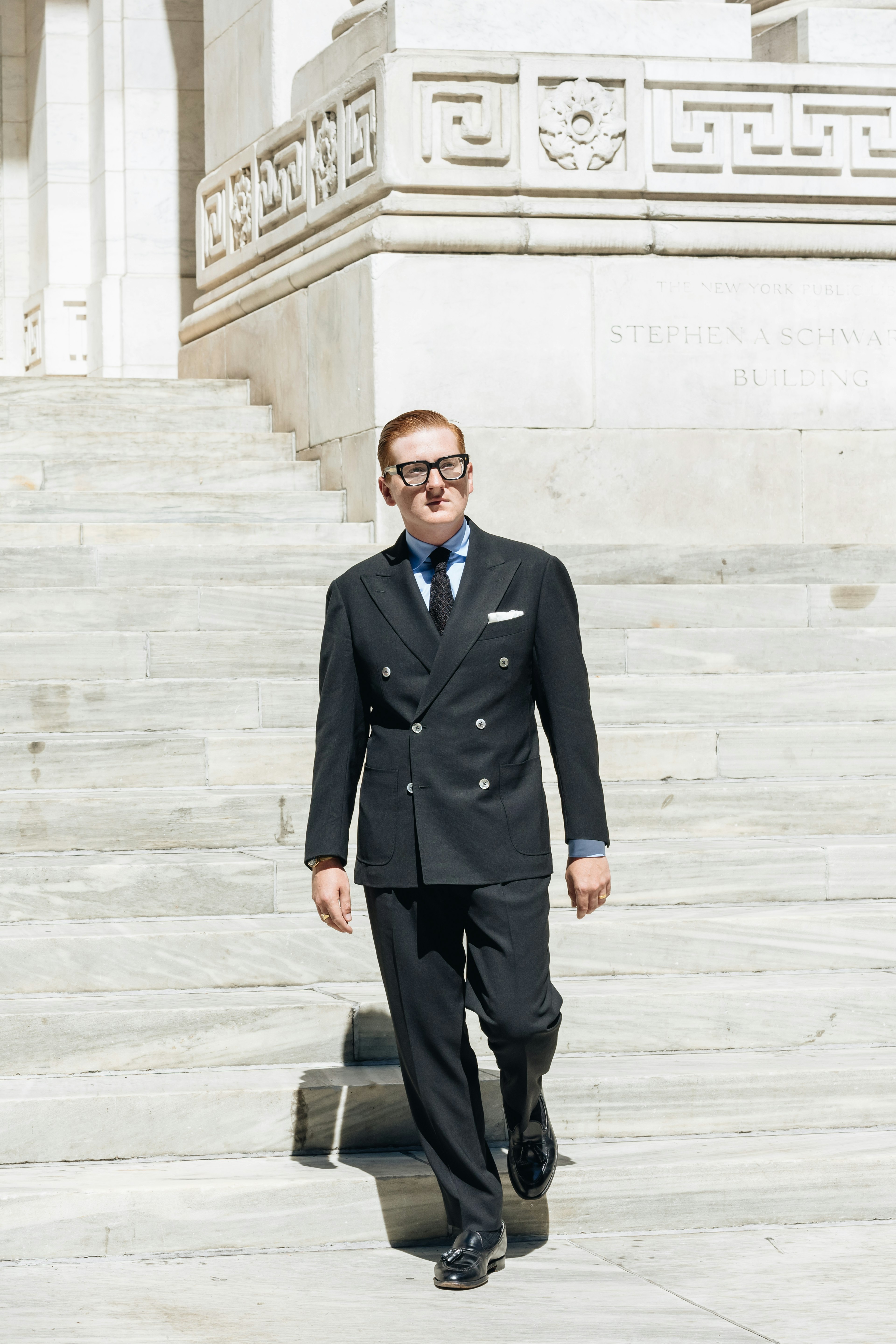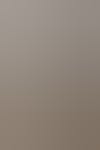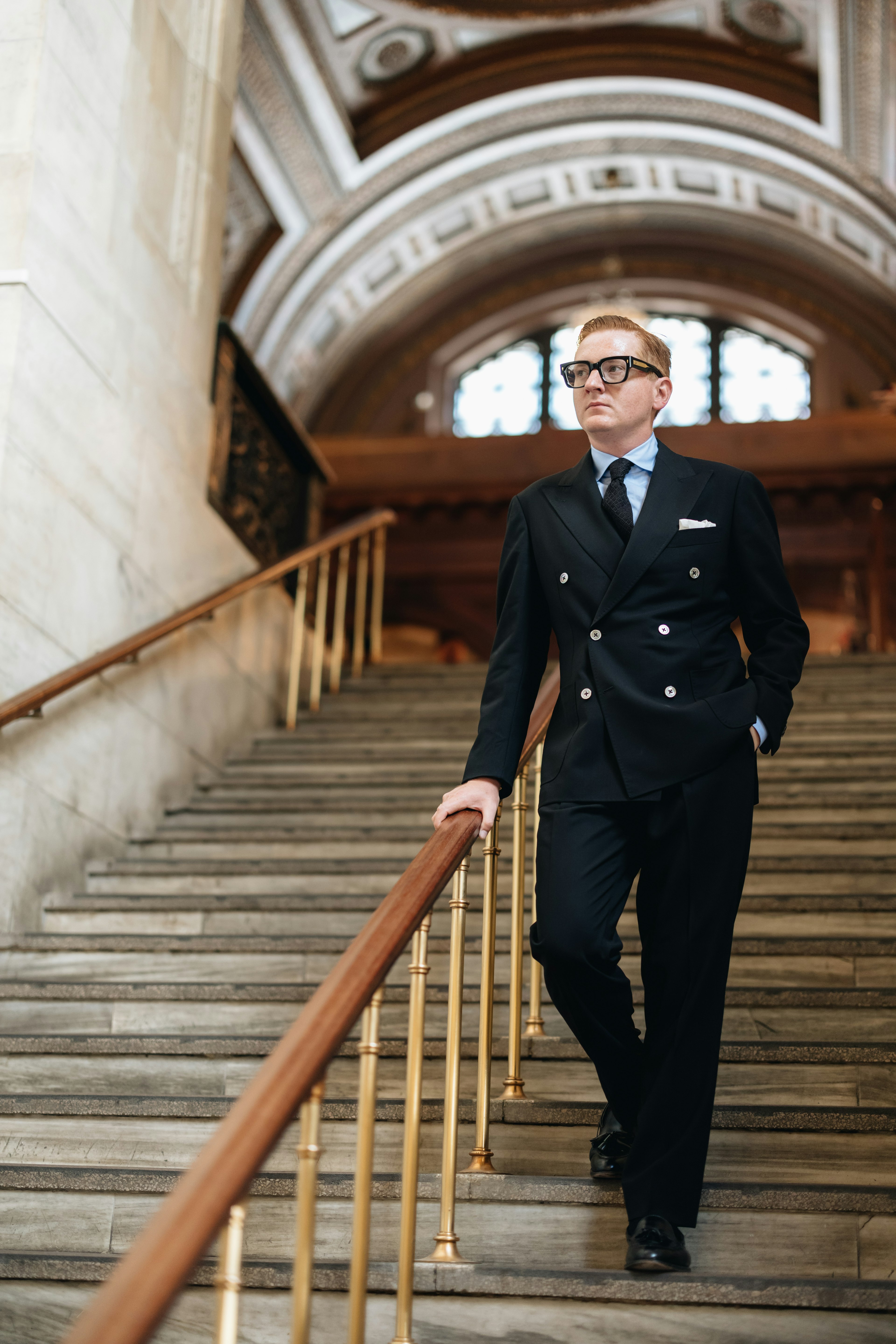 Model 6 in Vitale Barberis Canonico Four-Ply on Josh Cooper
"I've been wanting to add both a double-breasted suit and an understated black suit to my collection for a long time, so I decided to go for both at once. The weight of the four-ply fabric is considerable, which allows the garment to drape and flow beautifully, but the openness of the weave means that a lot of air can pass through it, making it breathable enough to wear on a hot summer afternoon. Often, black suits can either be overly formal or look like a uniform, so I chose details that would give it the opposite look. Patch pockets, swelled edges on the lapels and pockets and more casual black mother-of-pearl buttons. An added benefit of the black suit is that the trousers can be worn separately with a more formal jacket for a cool evening look, so I had them made with side adjusters."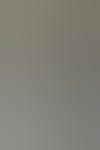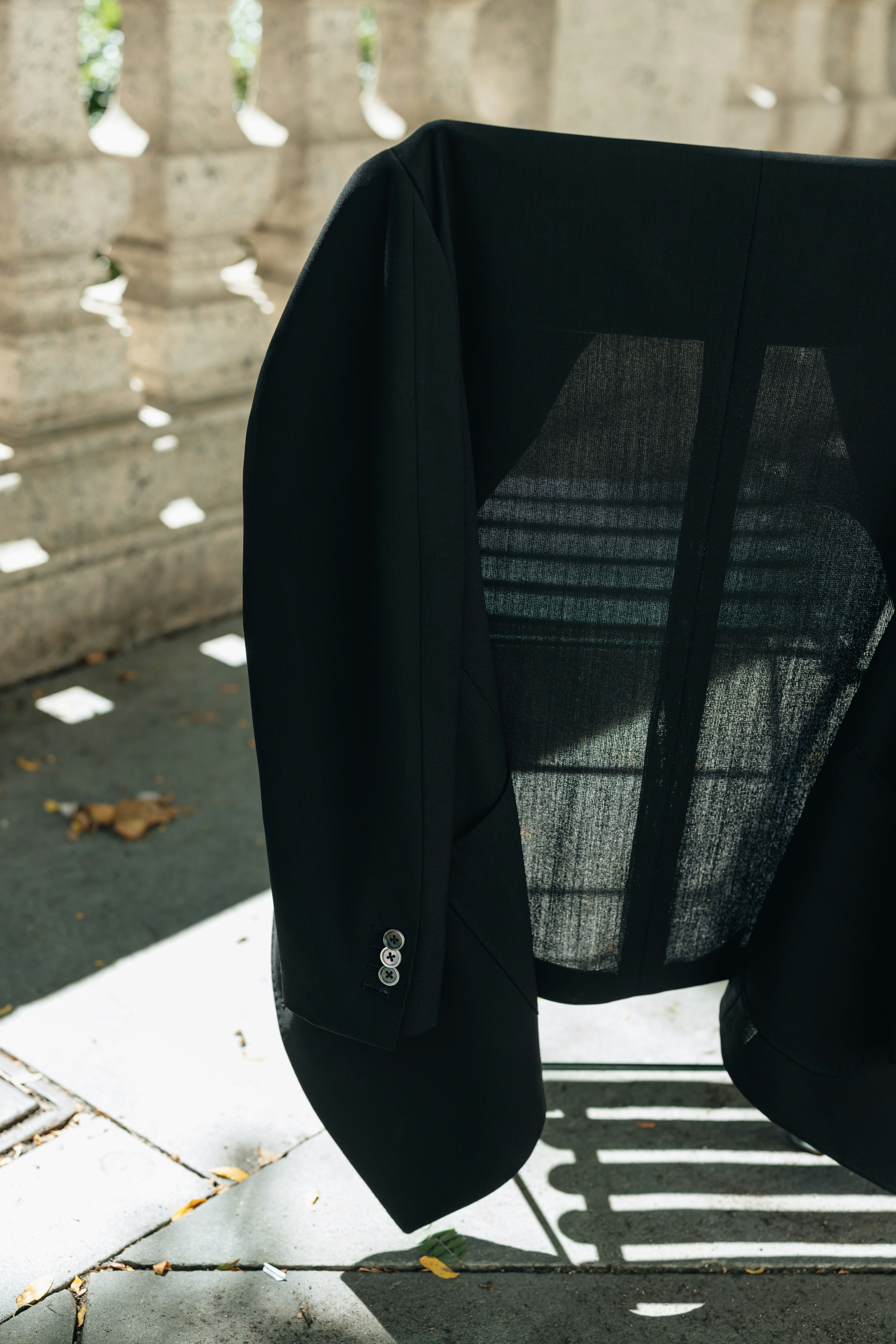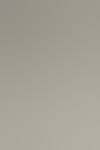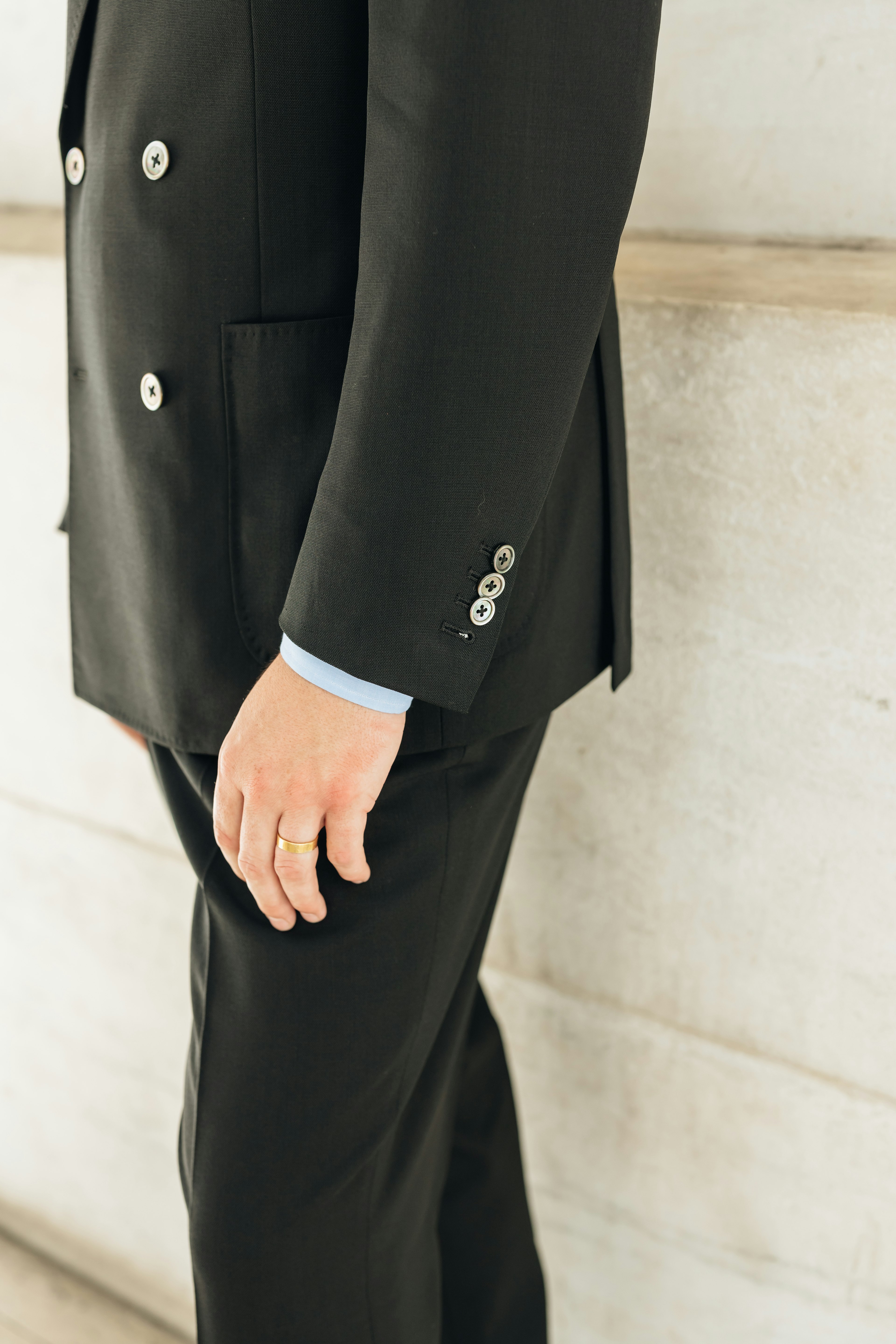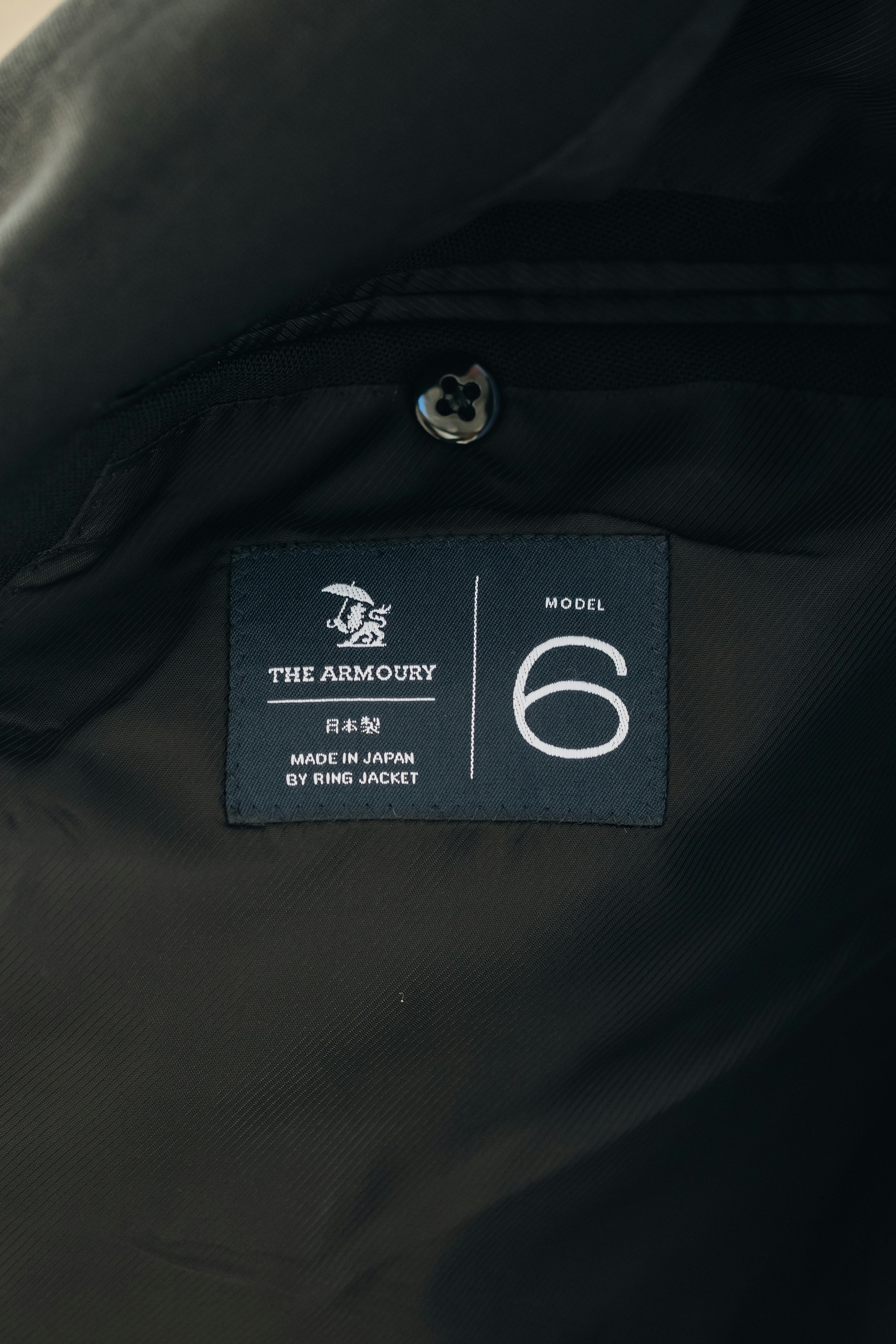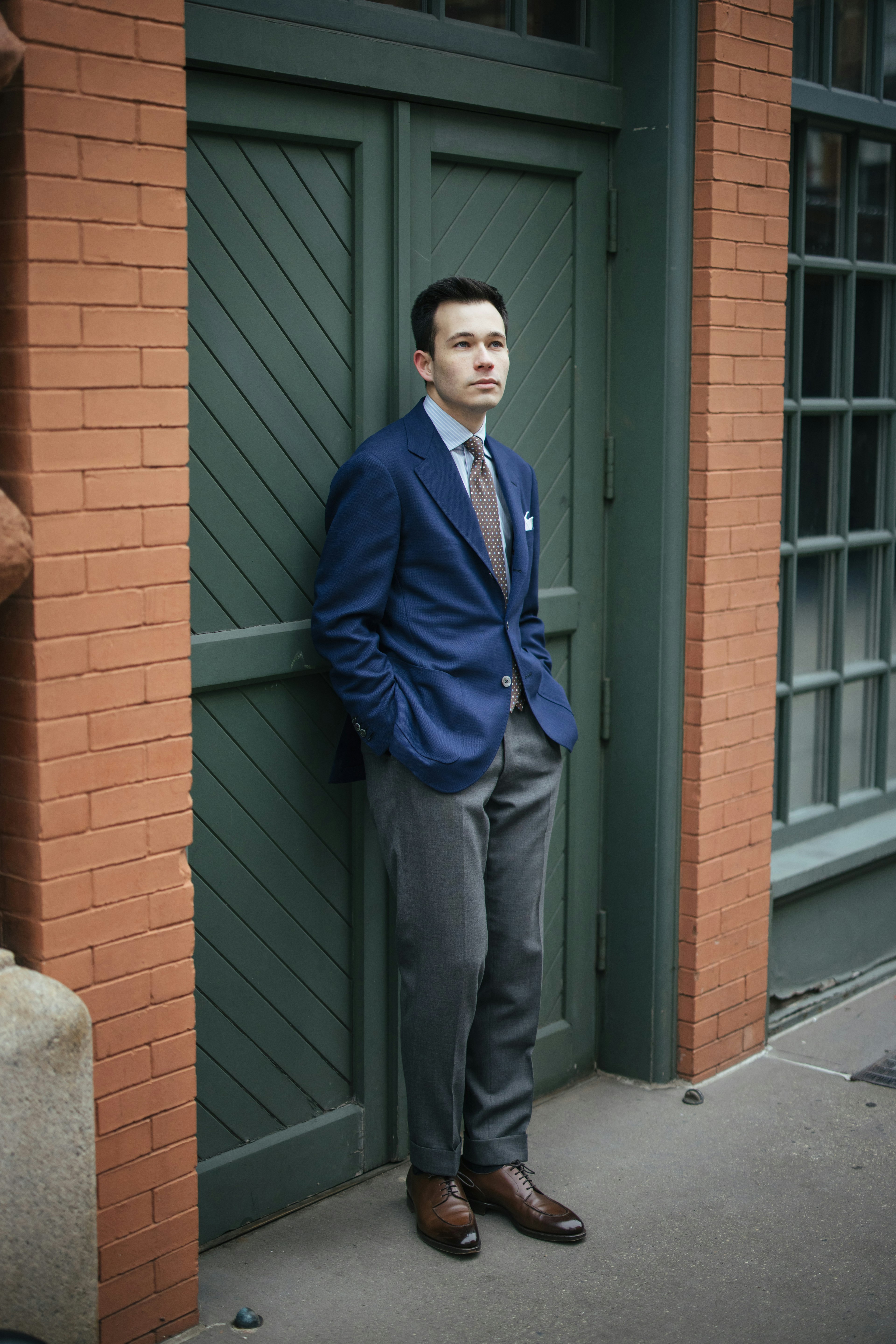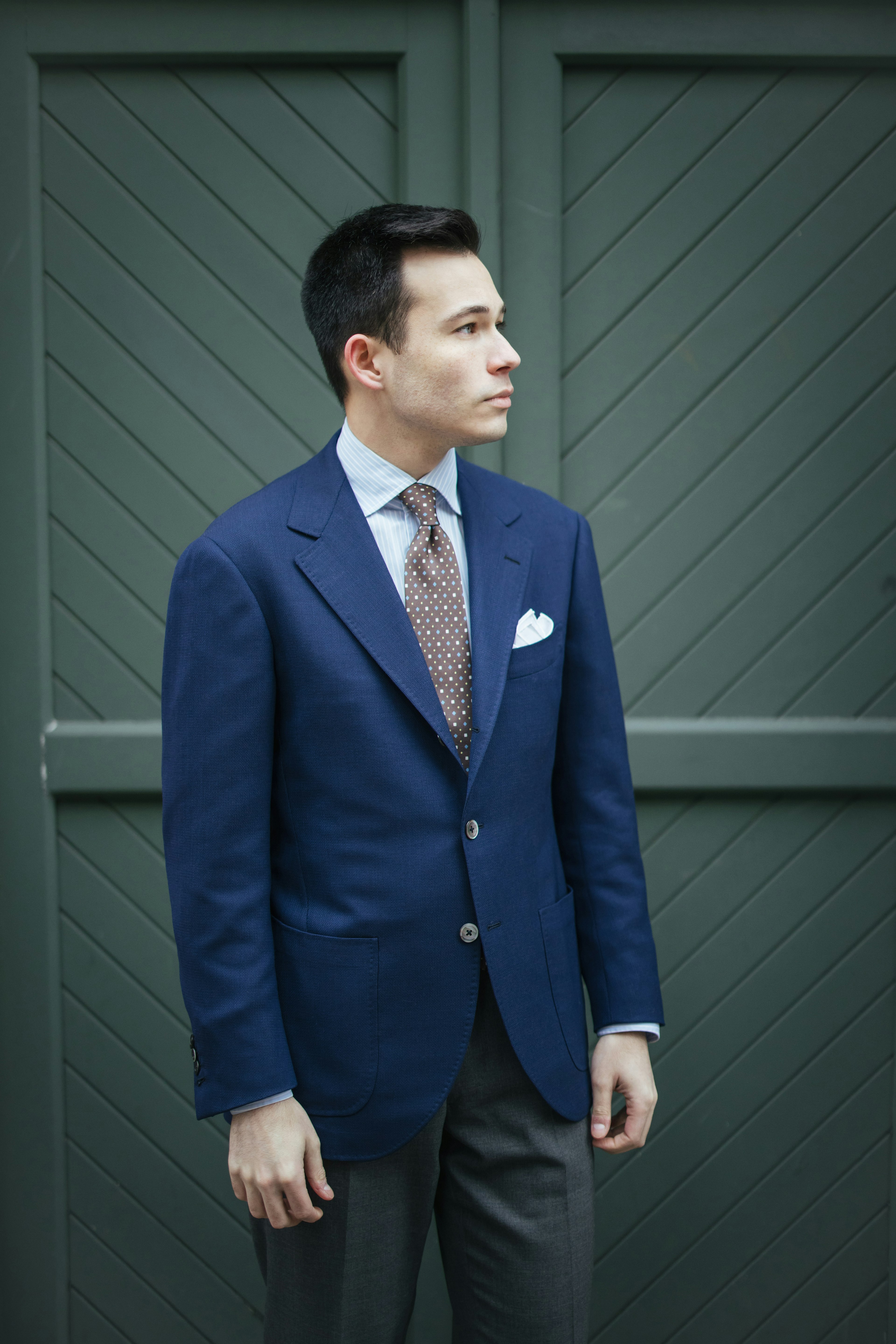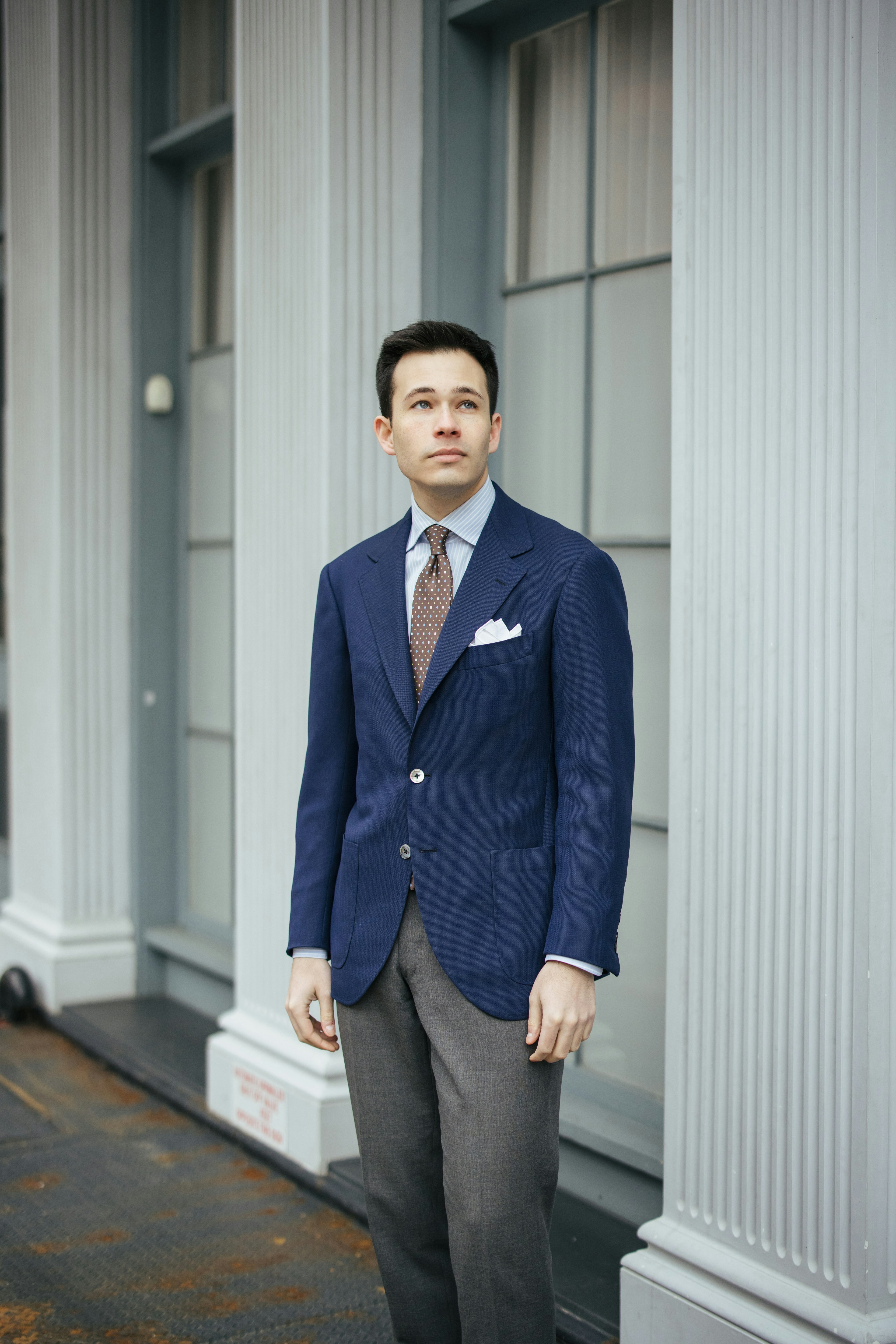 Model 15 in Harrison's Finmeresco Mock Leno on Max Papier
"In almost five years of working at The Armoury, I somehow managed to skip step one of commissioning a navy blazer. Especially in the warmer months, I always felt they looked like orphaned suit jackets. When we introduced the Florentine inspired Model 15, I knew this was going to change. I found this dark blue swatch that stood out thanks to its color and texture, leaving no question it would make a great summer sport coat. The openness of the weave means it's extremely breathable and crease resistant, making it easy to dress up with some high-twist trousers, while the patch pockets and mother-of-pearl buttons make it casual enough to pair with polos and washed denim."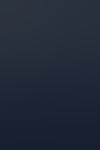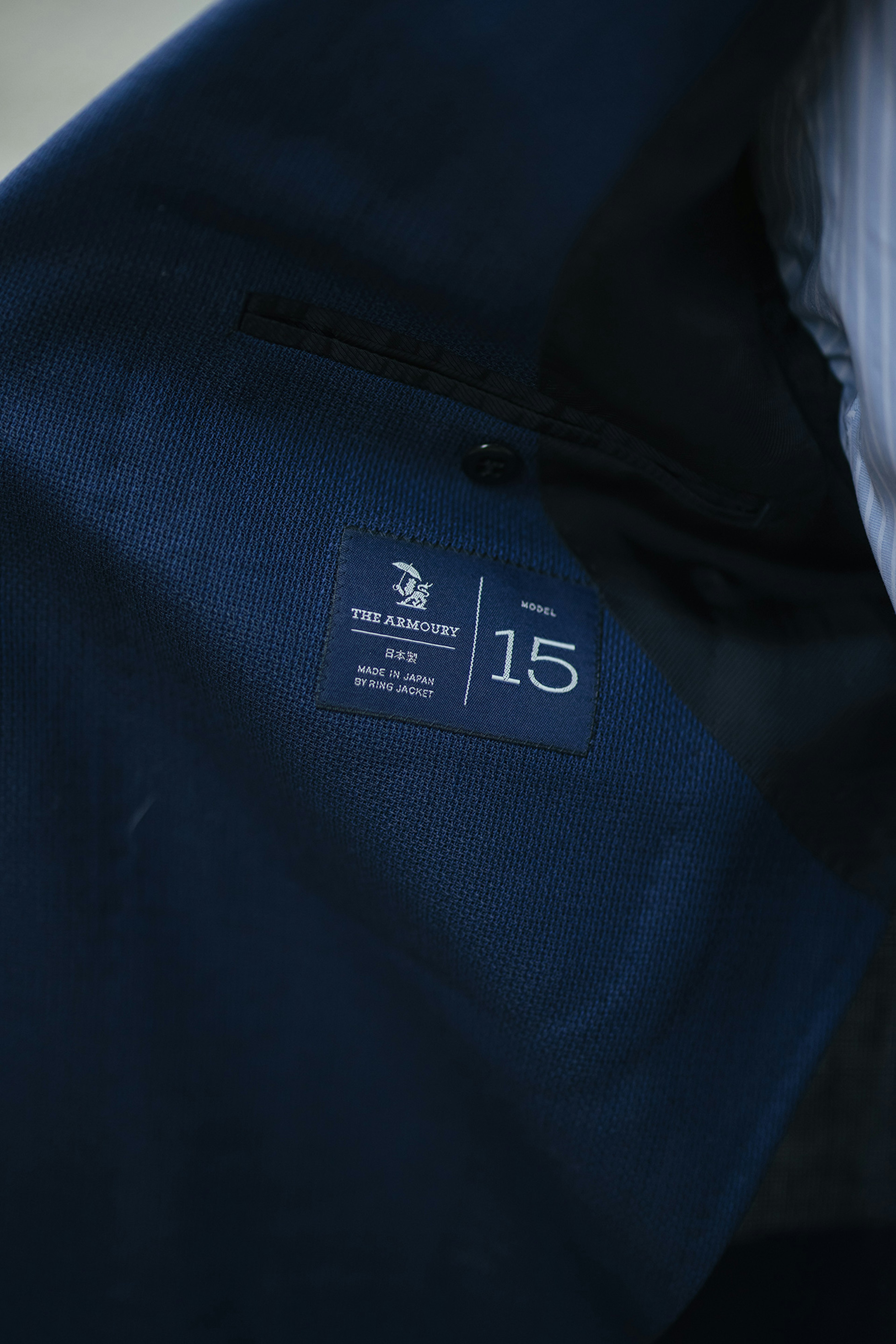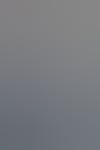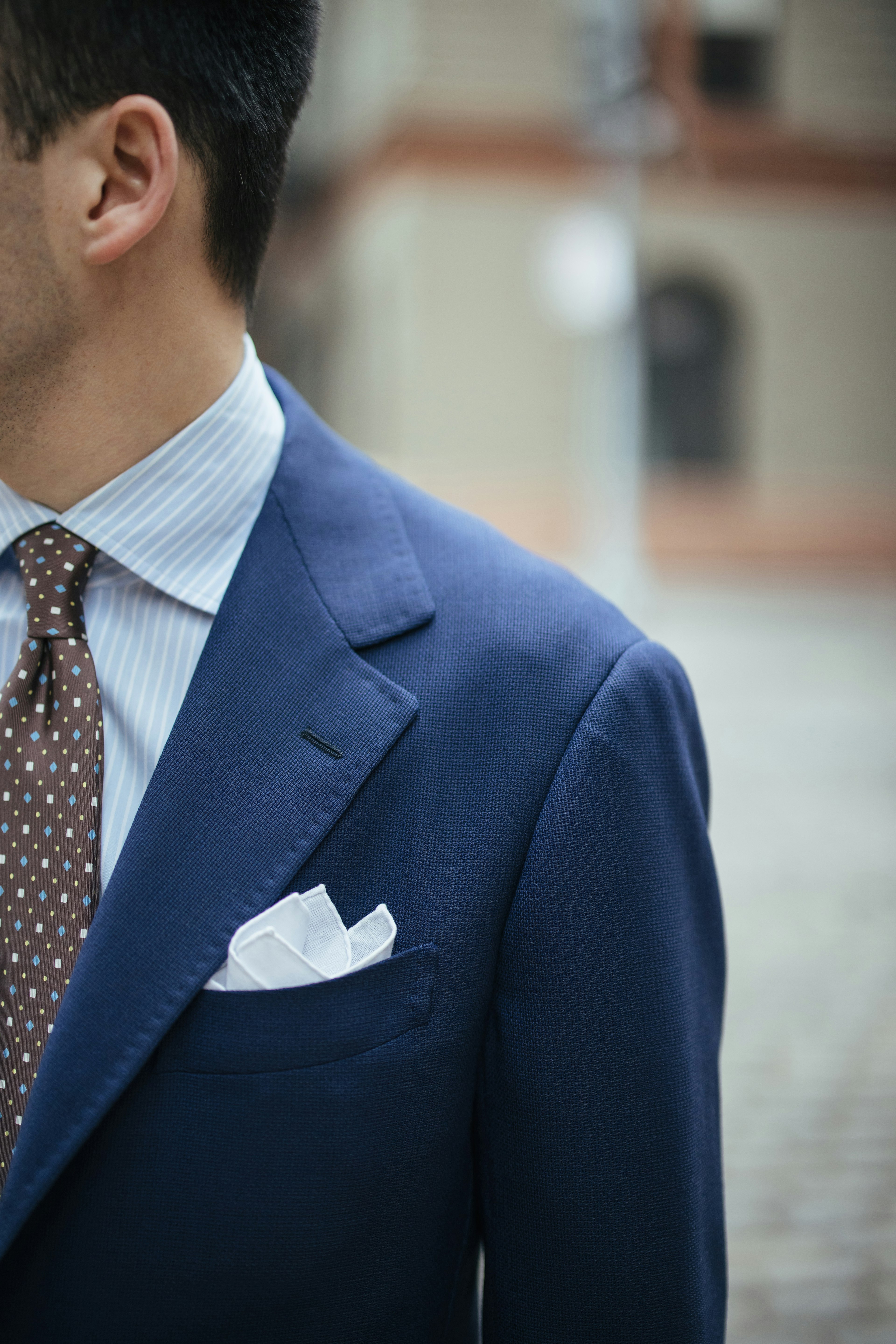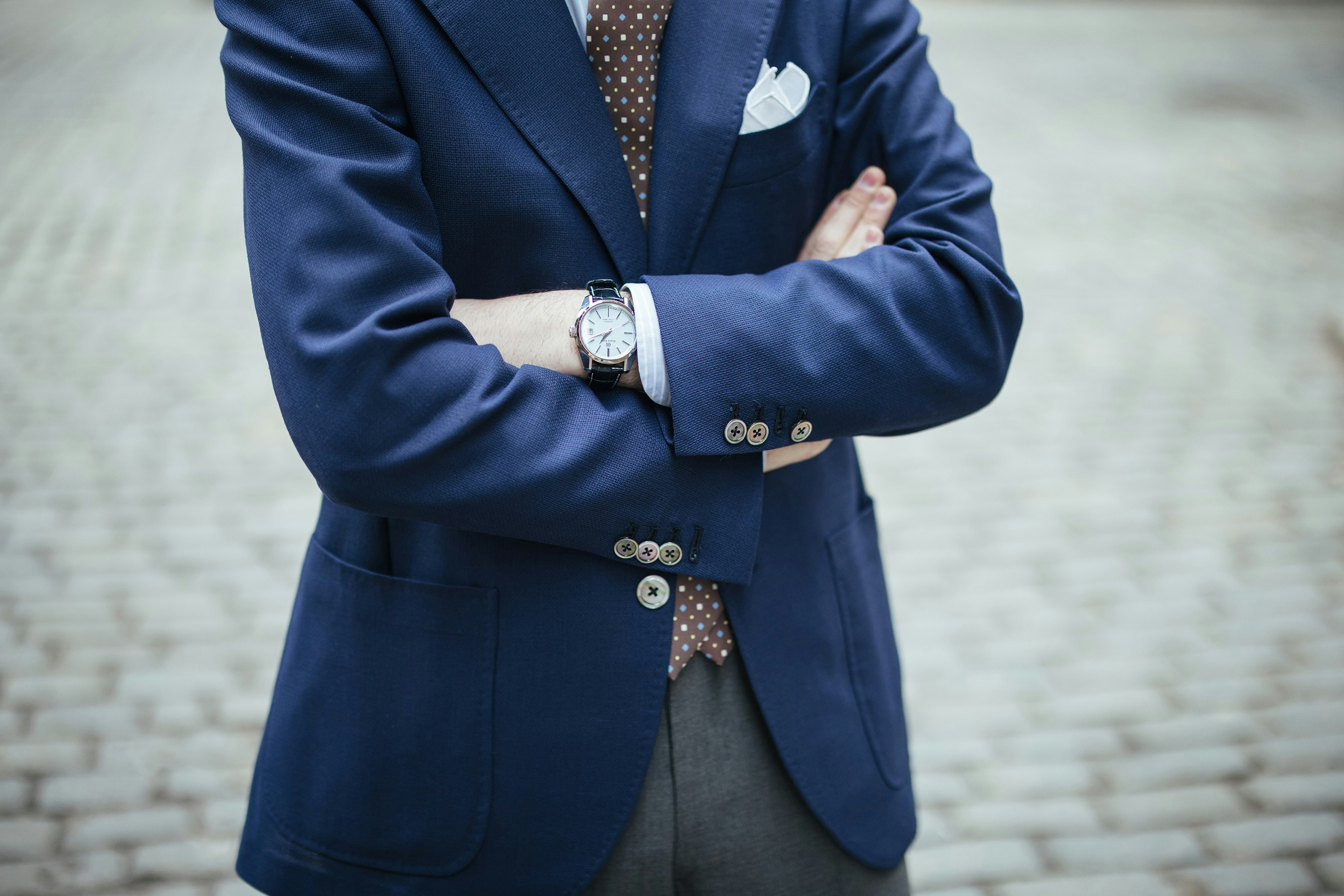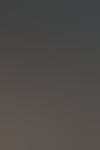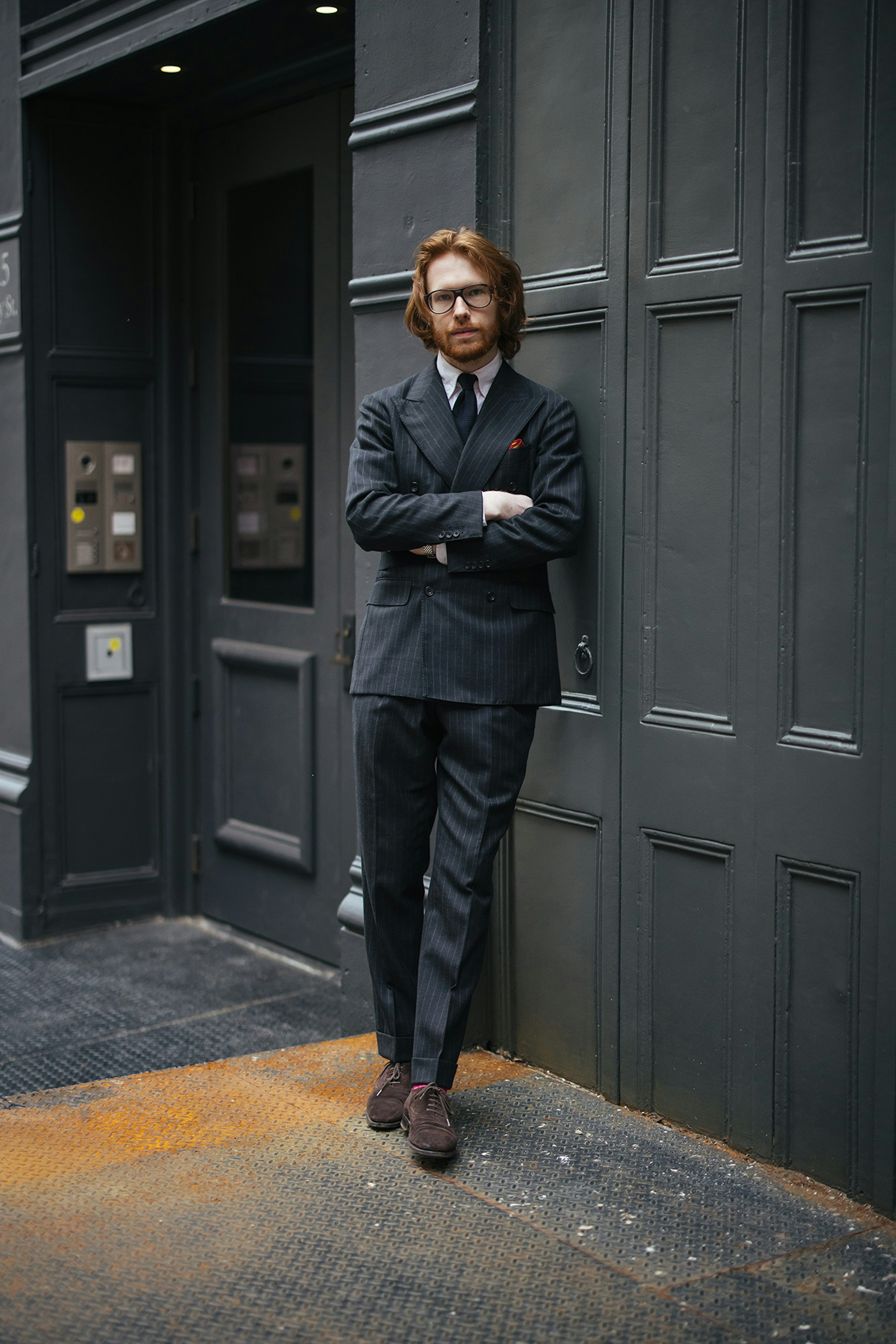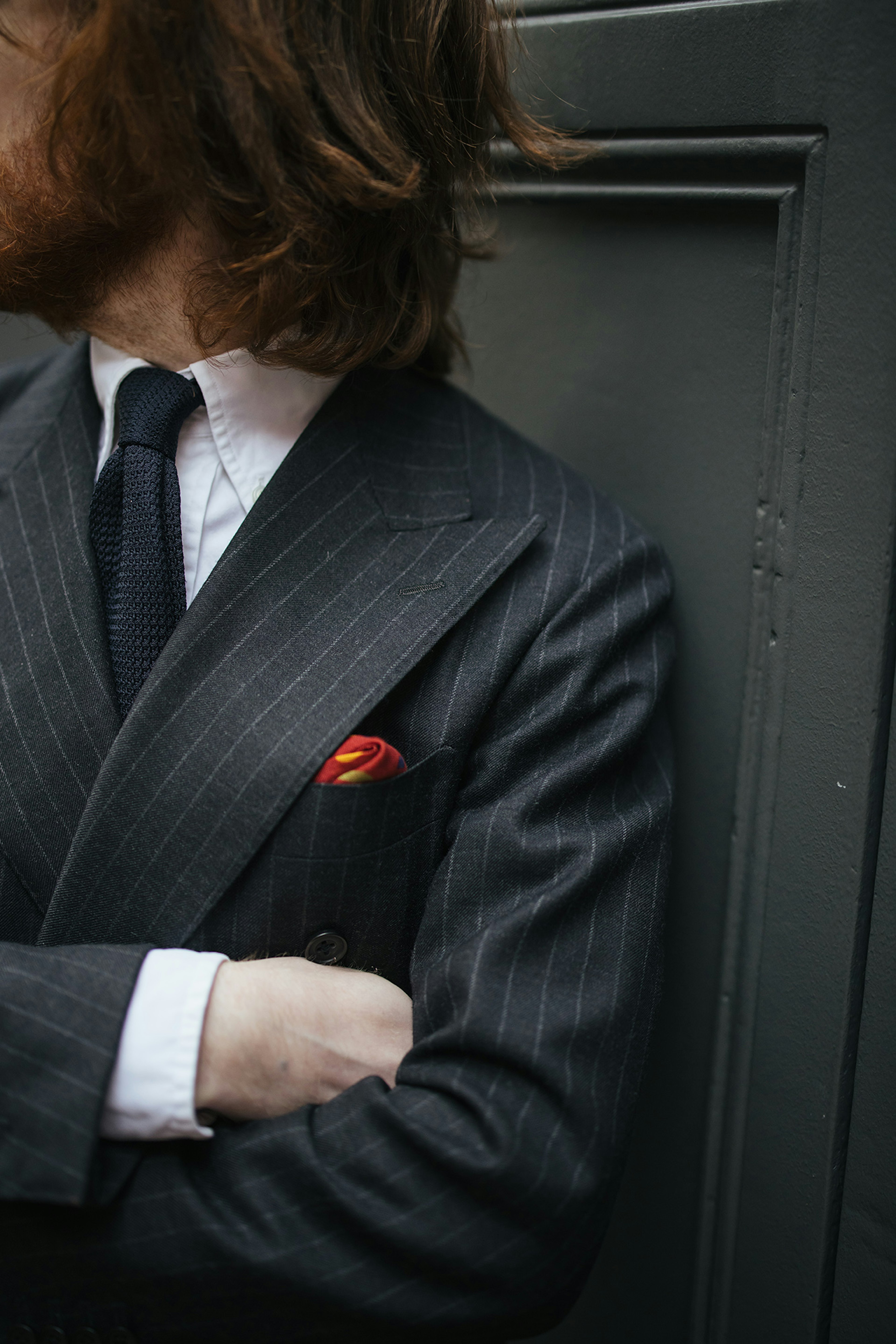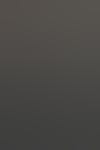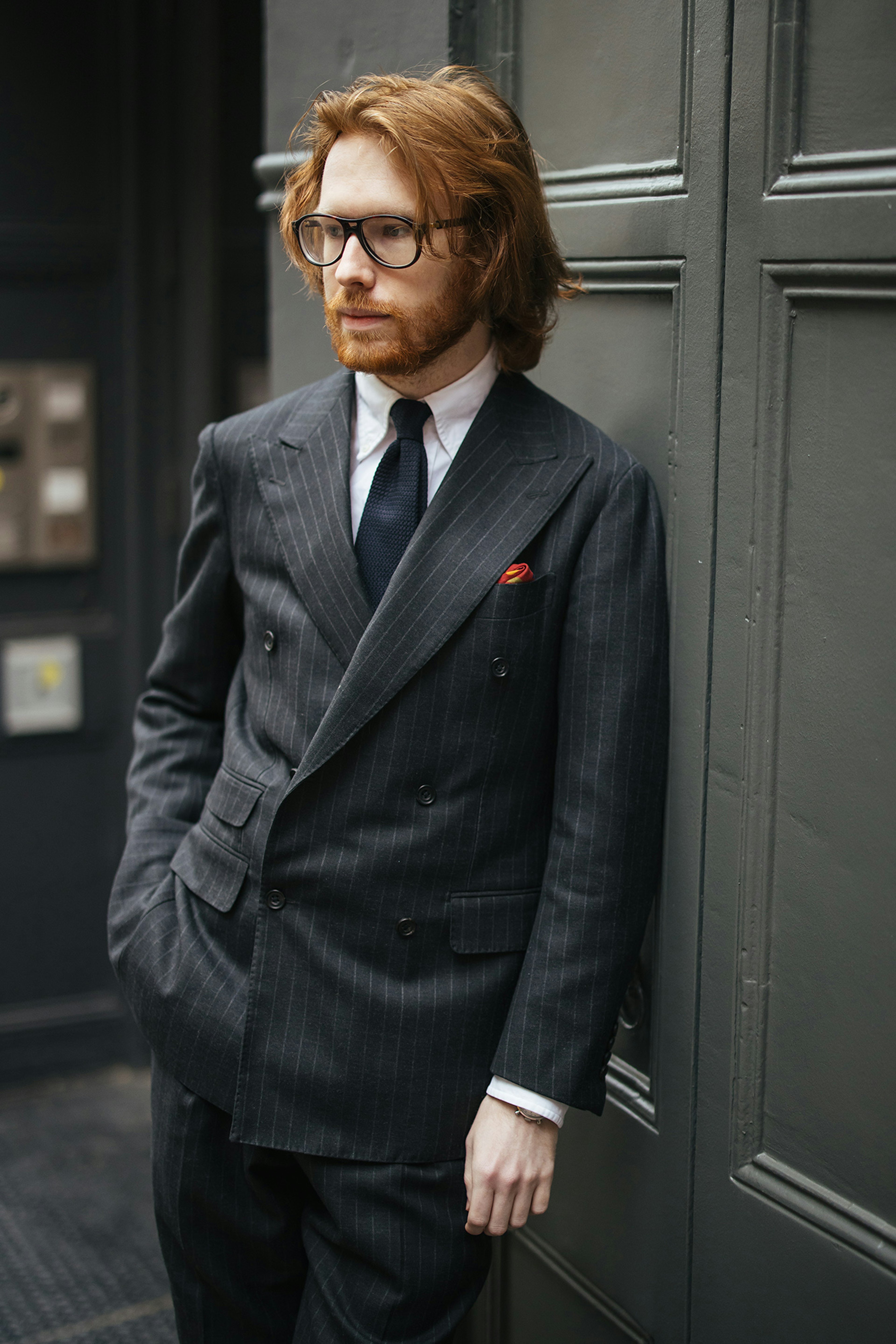 Model 6 in Harrison's Fine Classics on Alex Winchell
"The soft shoulder and bellied lapel of our Model 6 are absolutely perfect. I knew I wanted a classic charcoal pinstripe, but I had to go through quite a few swatches before I found one with the right weight, drape, and texture. I love the finishing on it: the dense English worsted really works well with the subtle pick stitching on the lapel. The high-waisted trousers with side tabs are very comfortable too."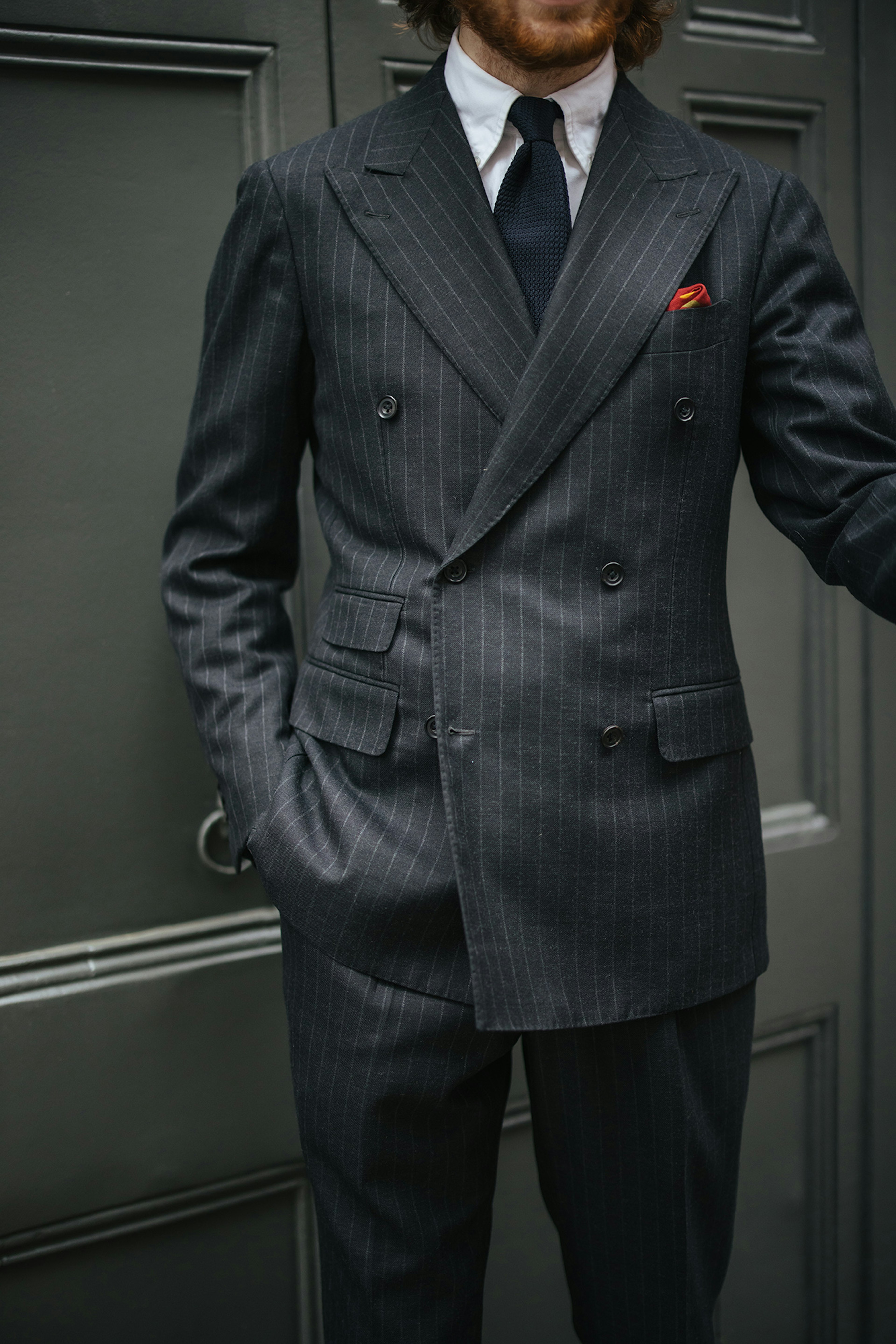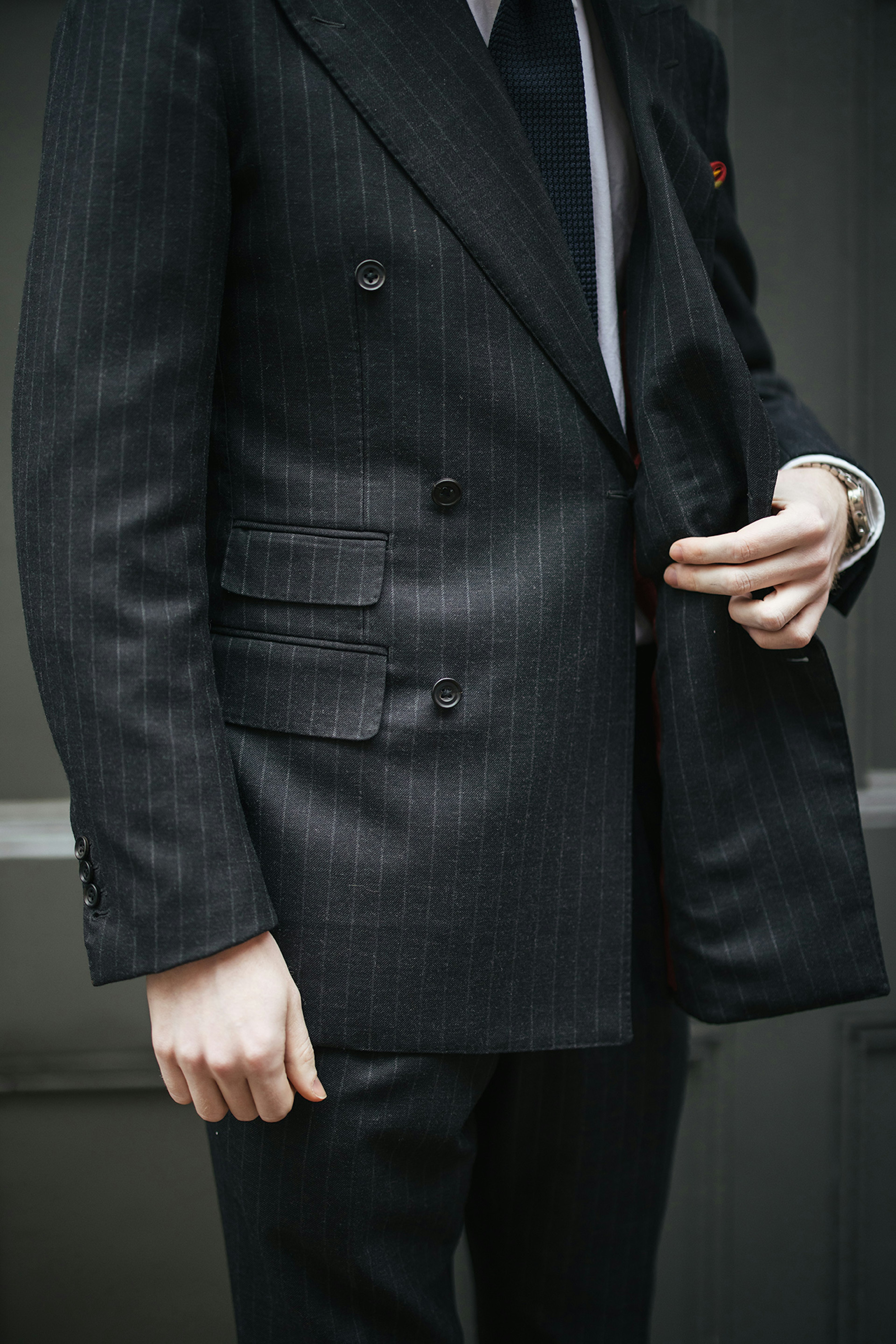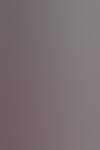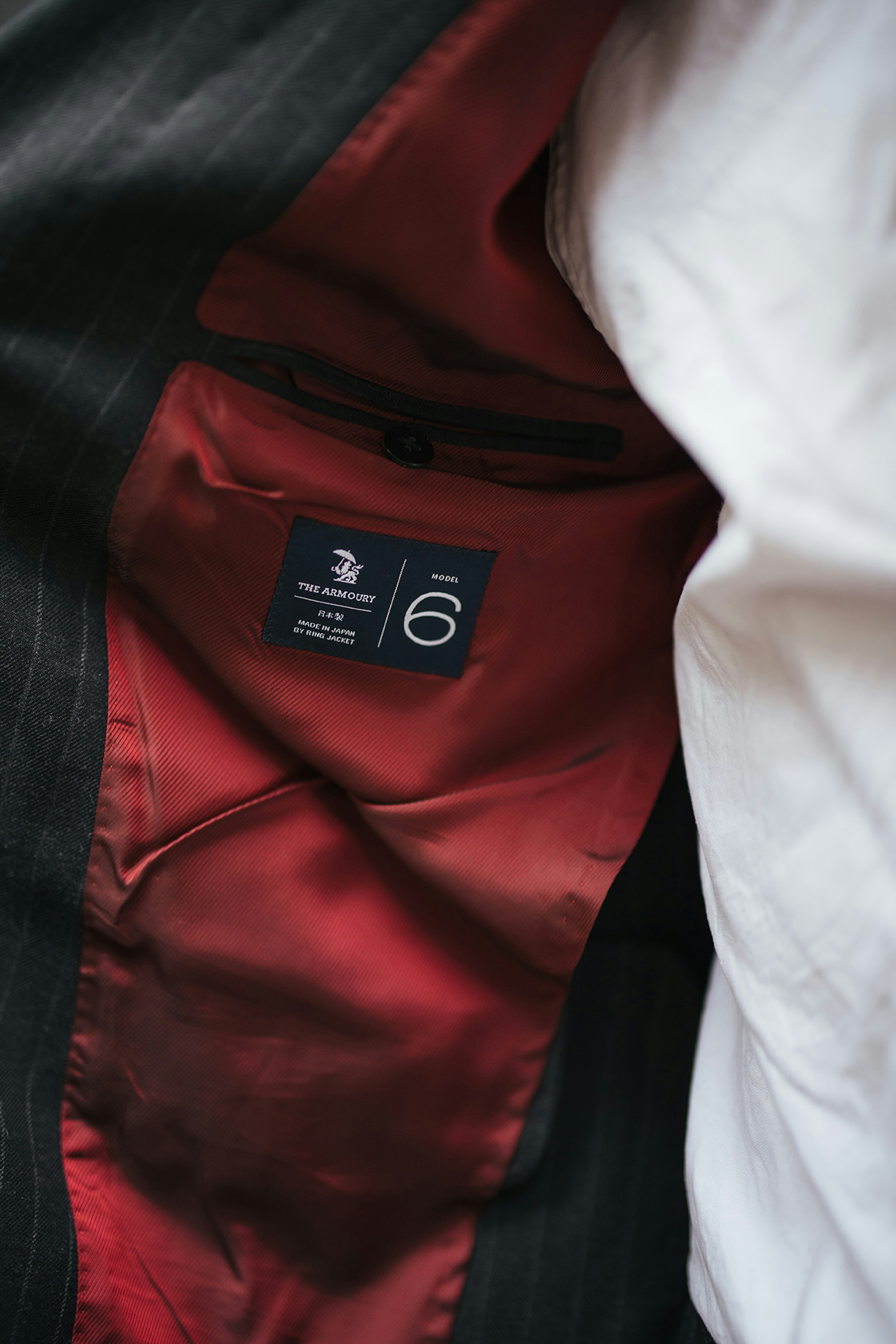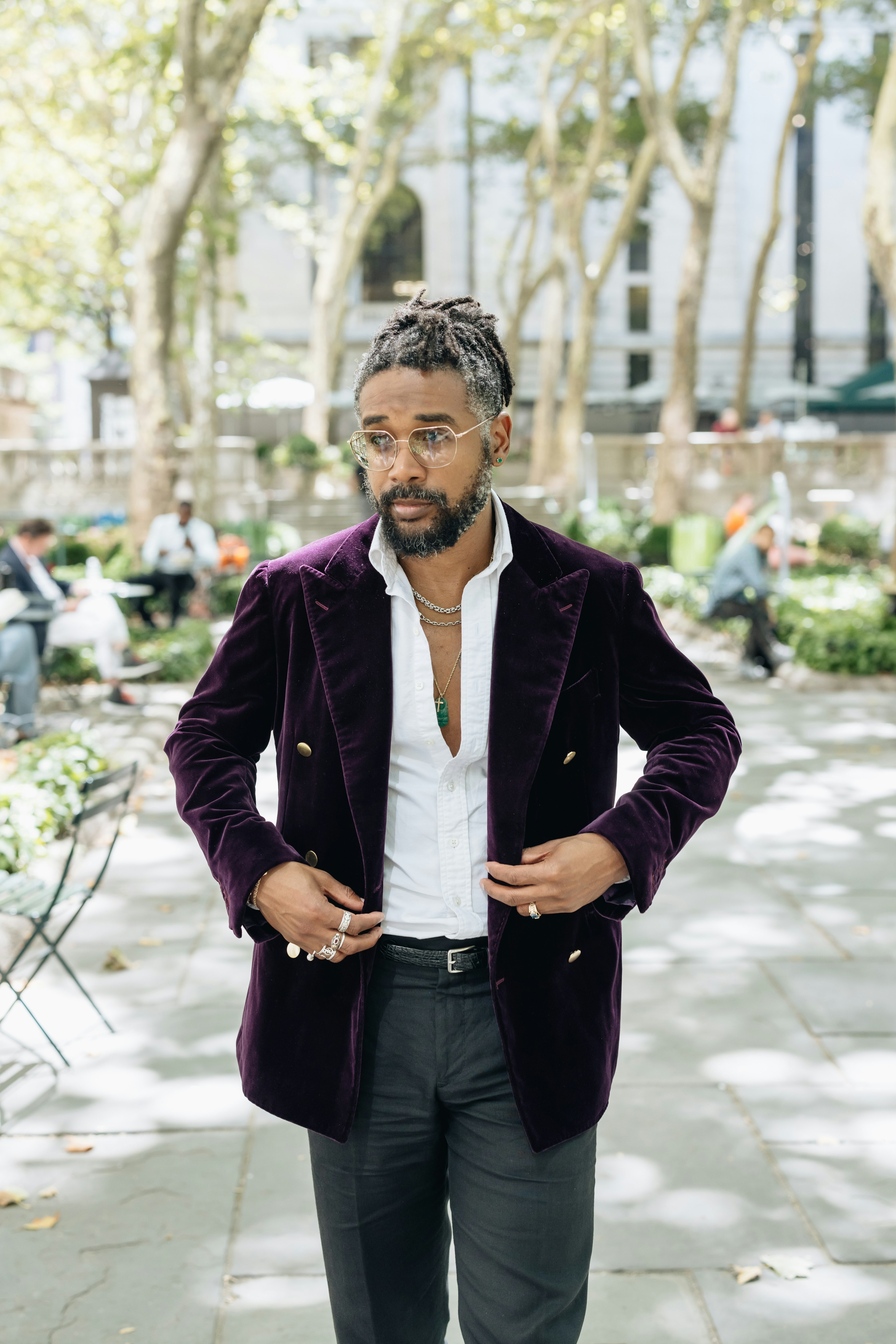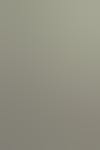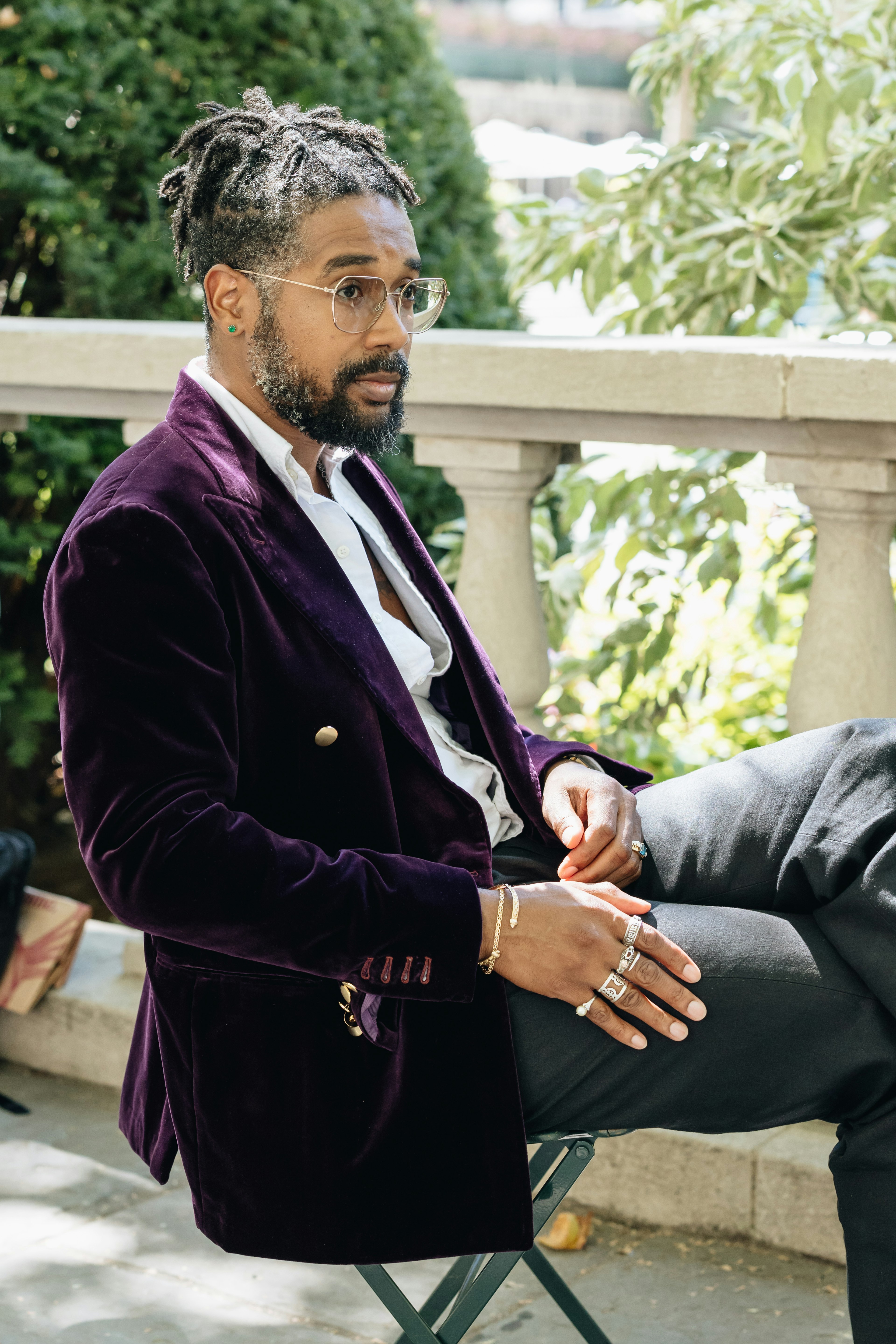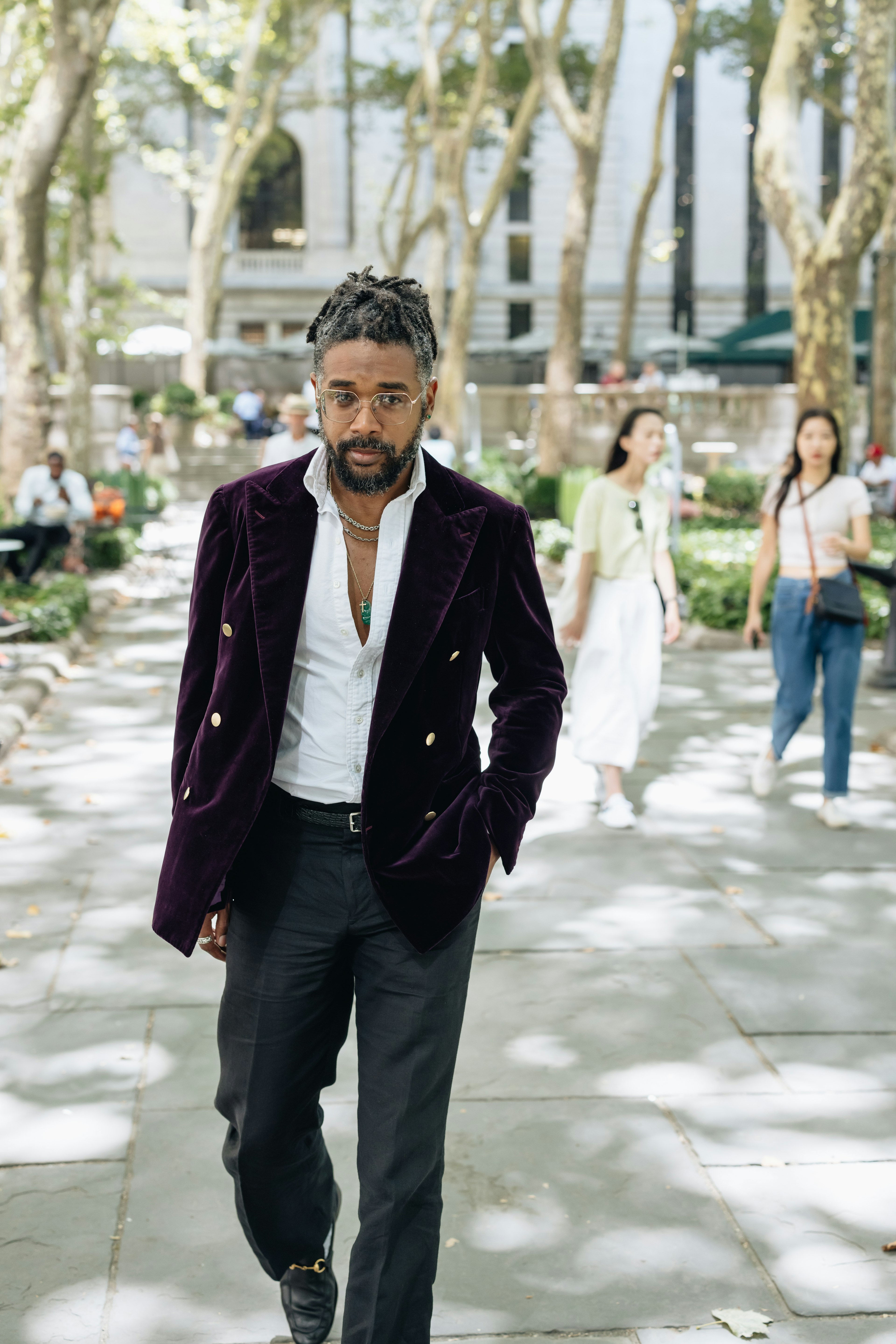 Model 6 in Smith & Wollens Velvet on Kamau Hosten
"I've always loved velvet. It's such a wonderful fabric that evokes absolute glamor and sexiness. I wanted a striking shade and had images of Jimi Hendrix and Keith Richards in the late 1960's as inspiration. The aubergine swatch stood out immediately; it captured a bold and chic look I wanted. I had to go with the Model 6; it's my favorite model as I enjoy that extra dashing sensibility. Add to that the beautiful contrast of gold buttons, and I've got a piece I'll wear with a bow tie and formal shirt or a cream cashmere turtleneck."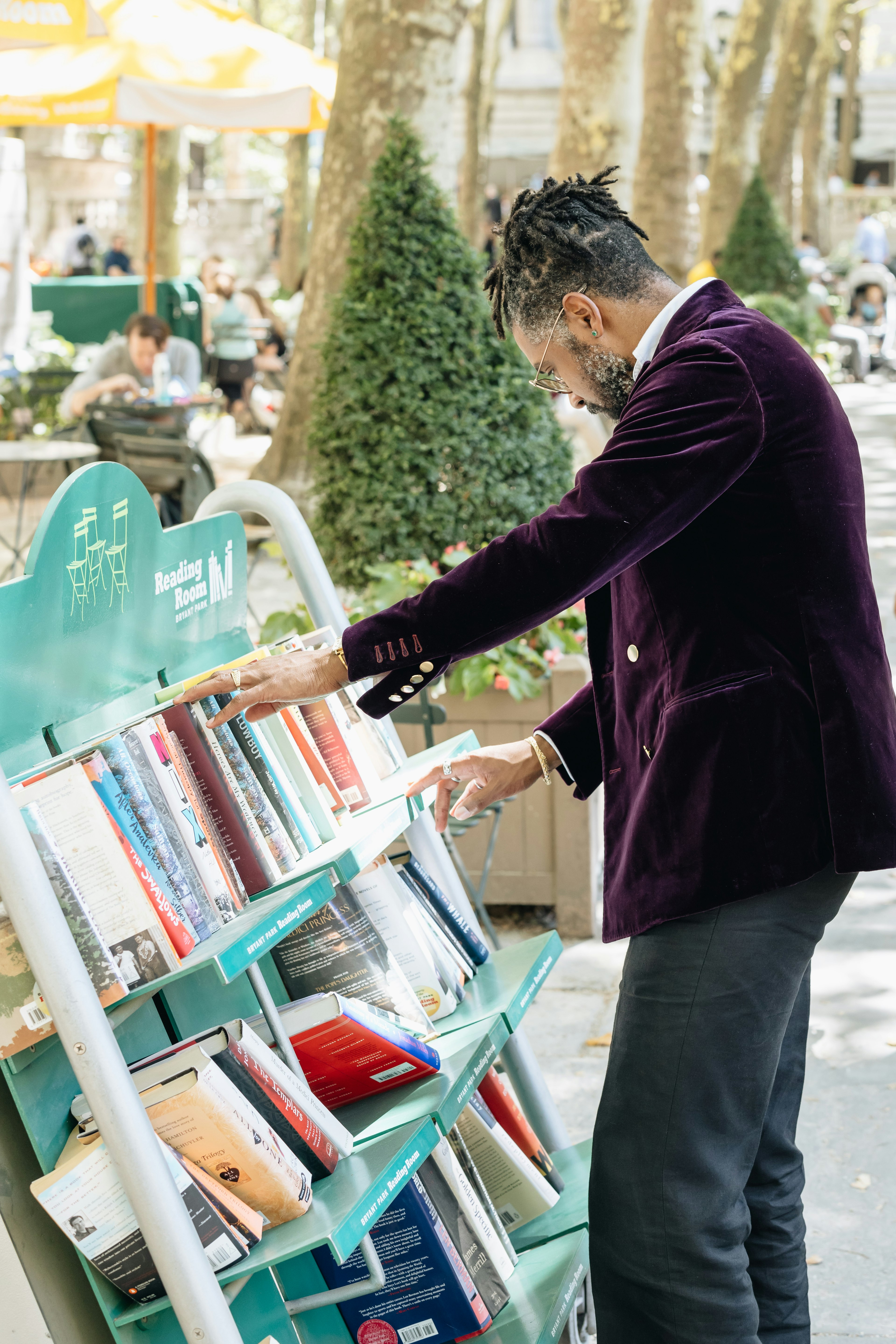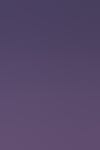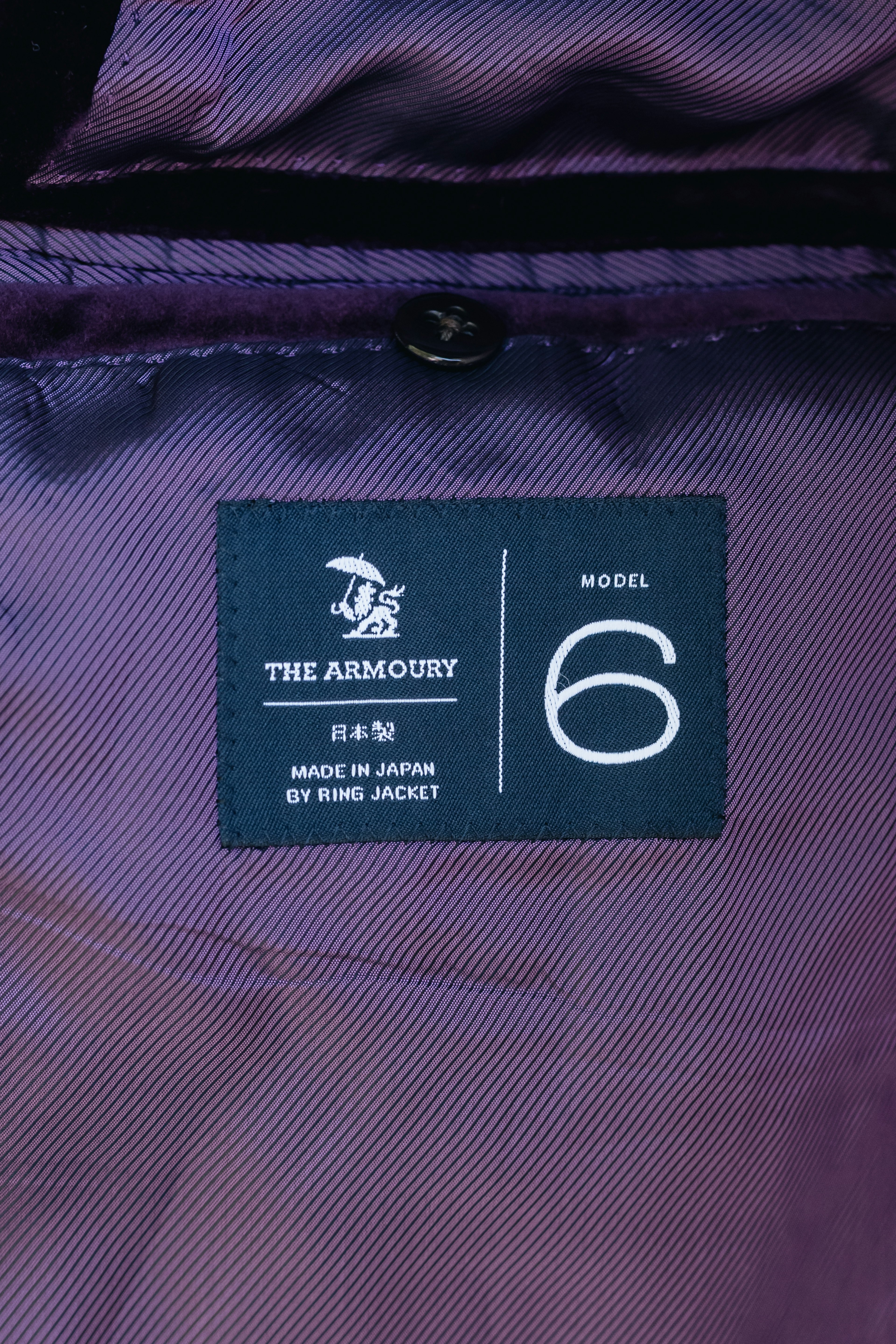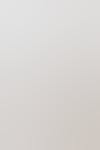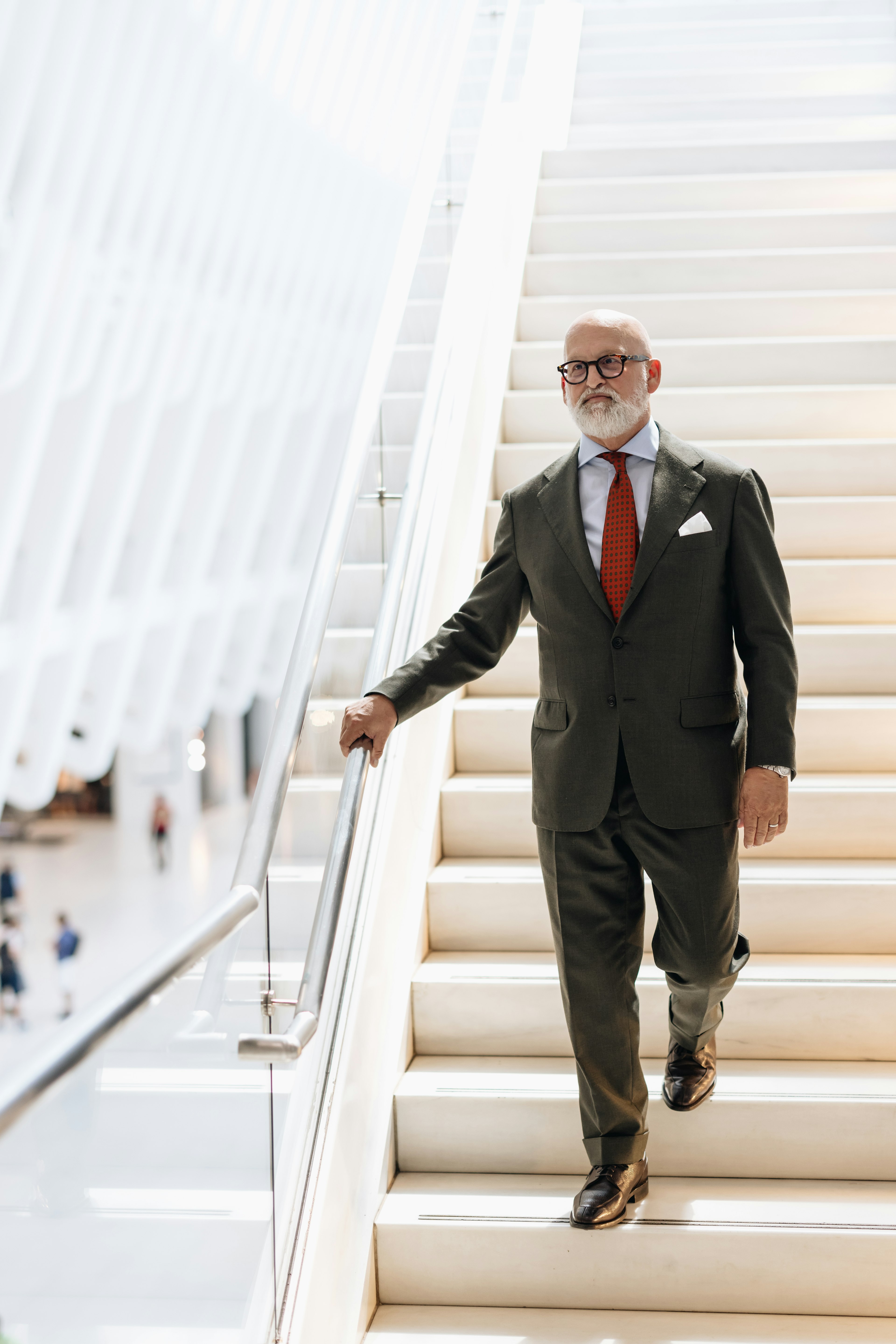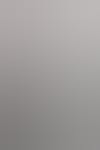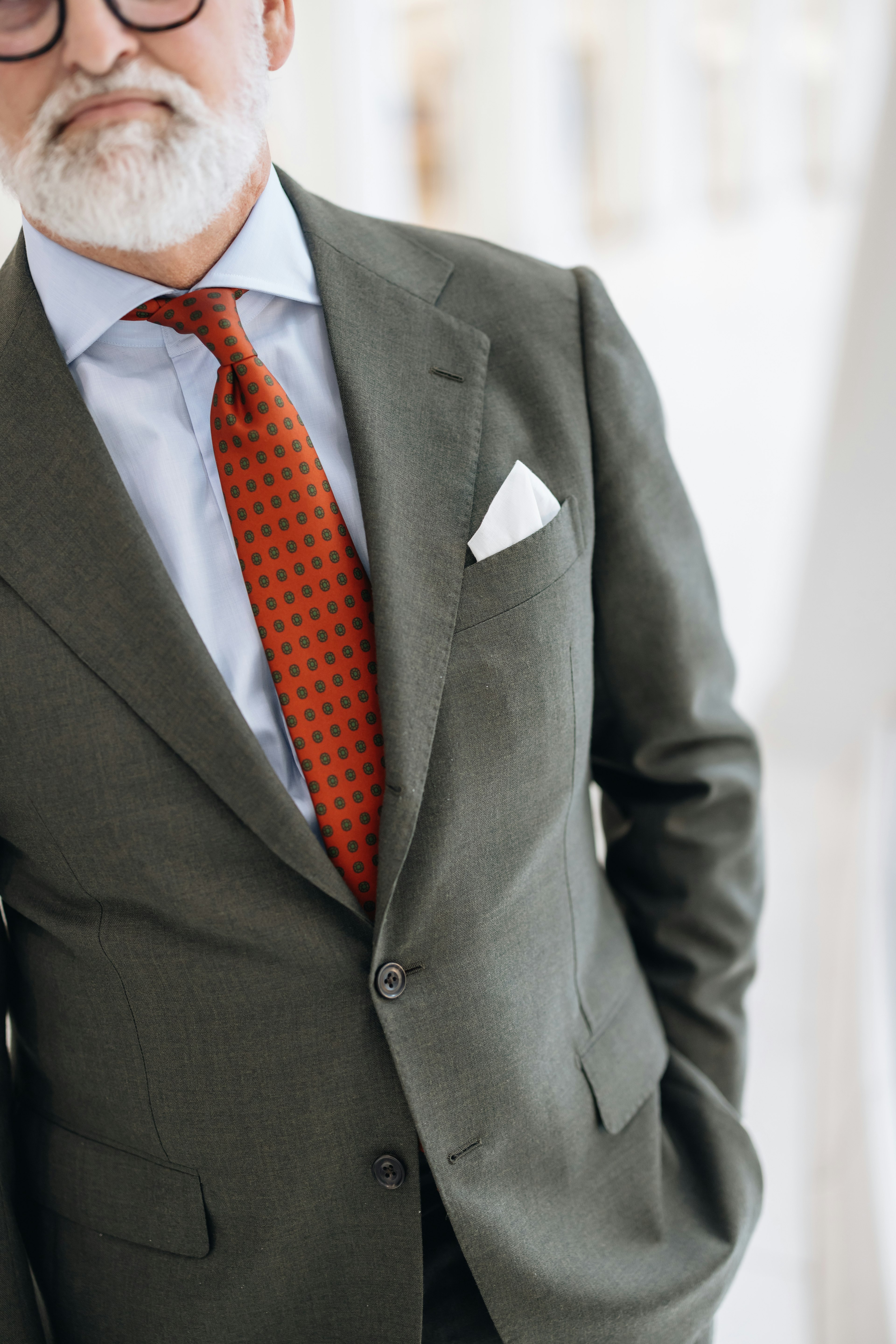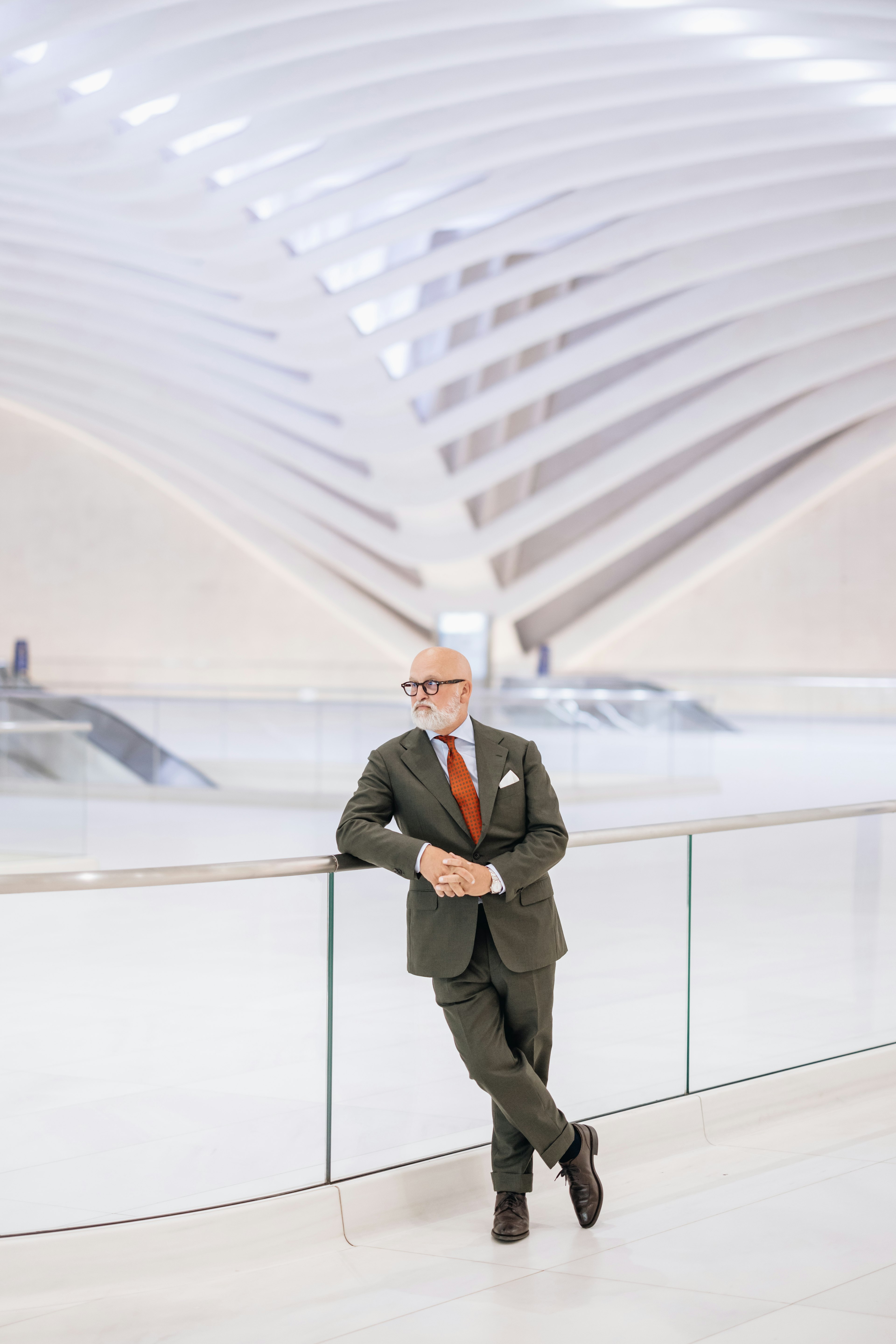 Model 3 in Fox City High-Twist on Tim Smith
"Being a shorter guy with broad, sloping shoulders, the Model 3 just works for me. While this shoulder/chest construction works wonderfully even in ready-to-wear, the MTO program allowed me to adjust proportions for a shorter jacket. Given that I'm usually wearing my jacket all day, I chose this greyish green Fox City three-season fabric for its resilience and breathability. The color is in keeping with my fondness for classic looks but it's just outside the typical grey/navy palette for a subtle but fresh twist on the proper suit."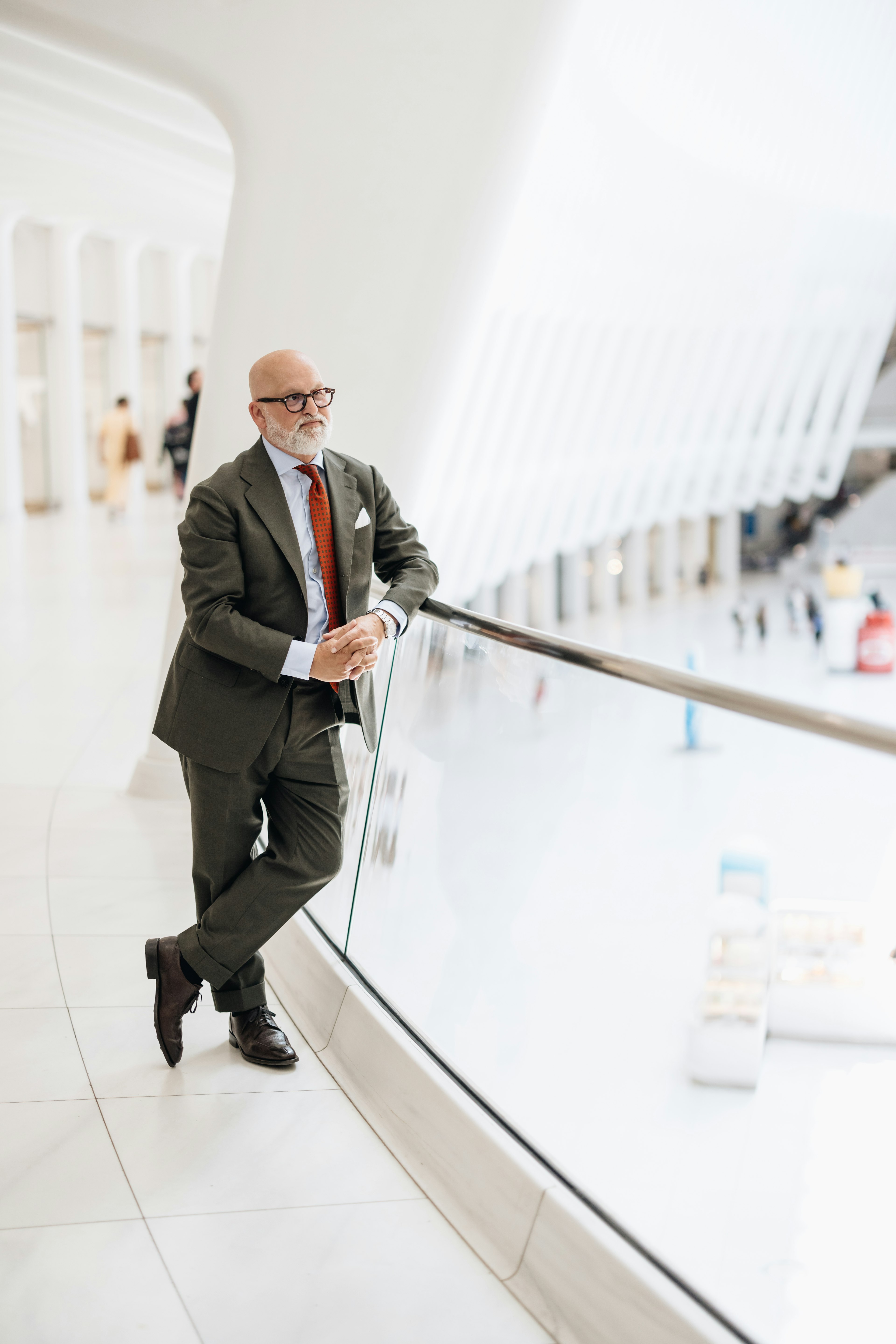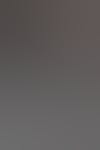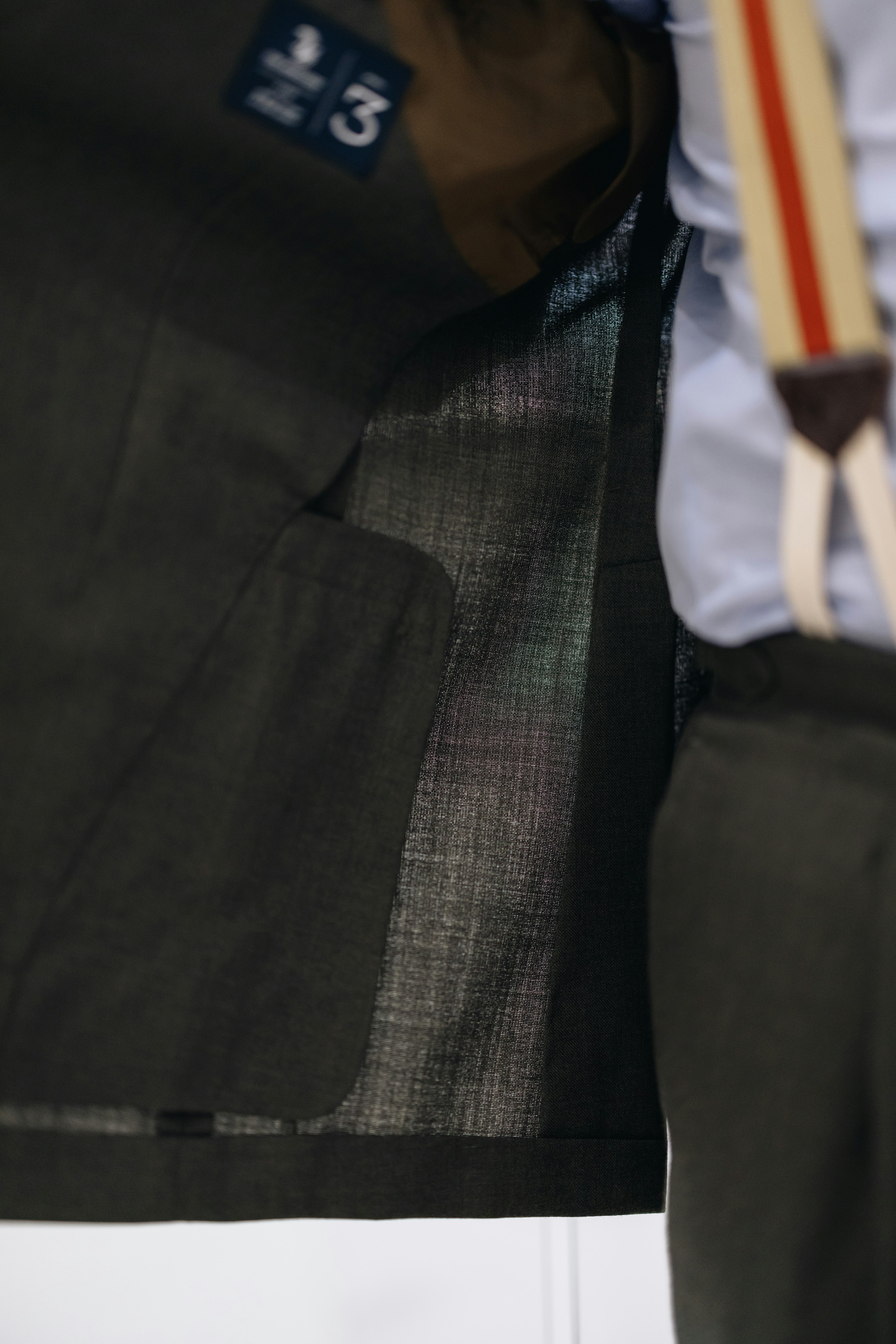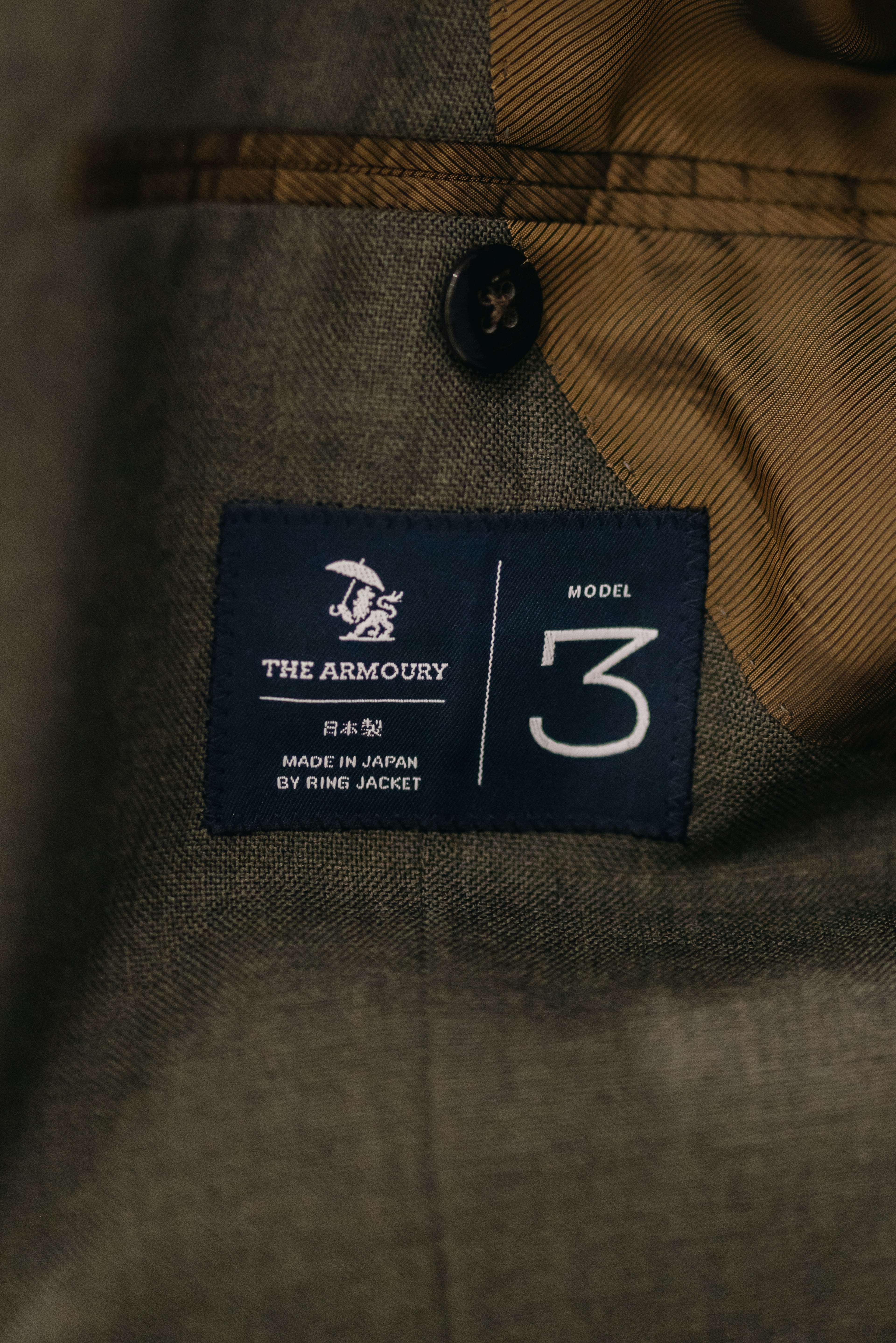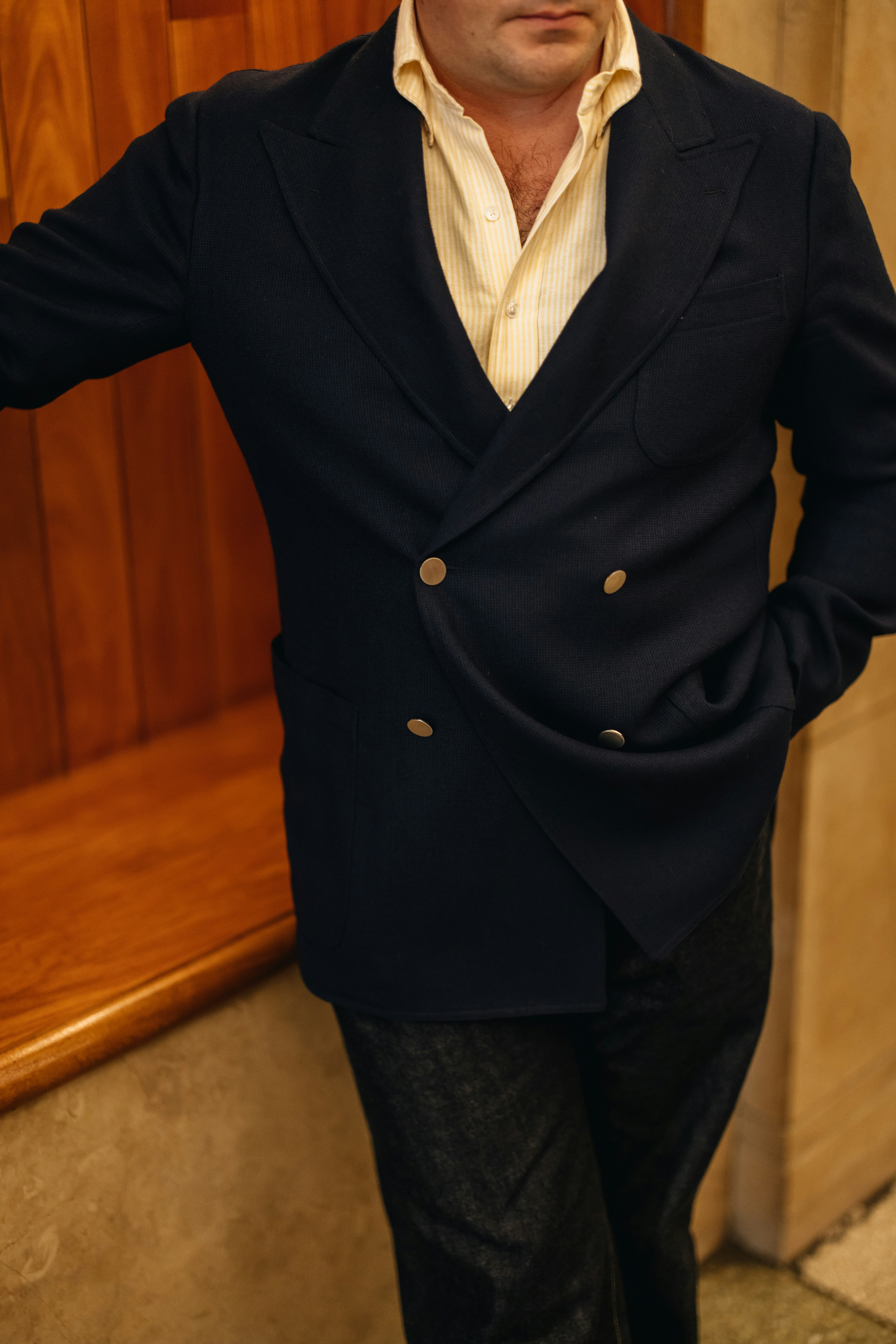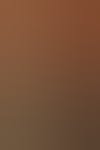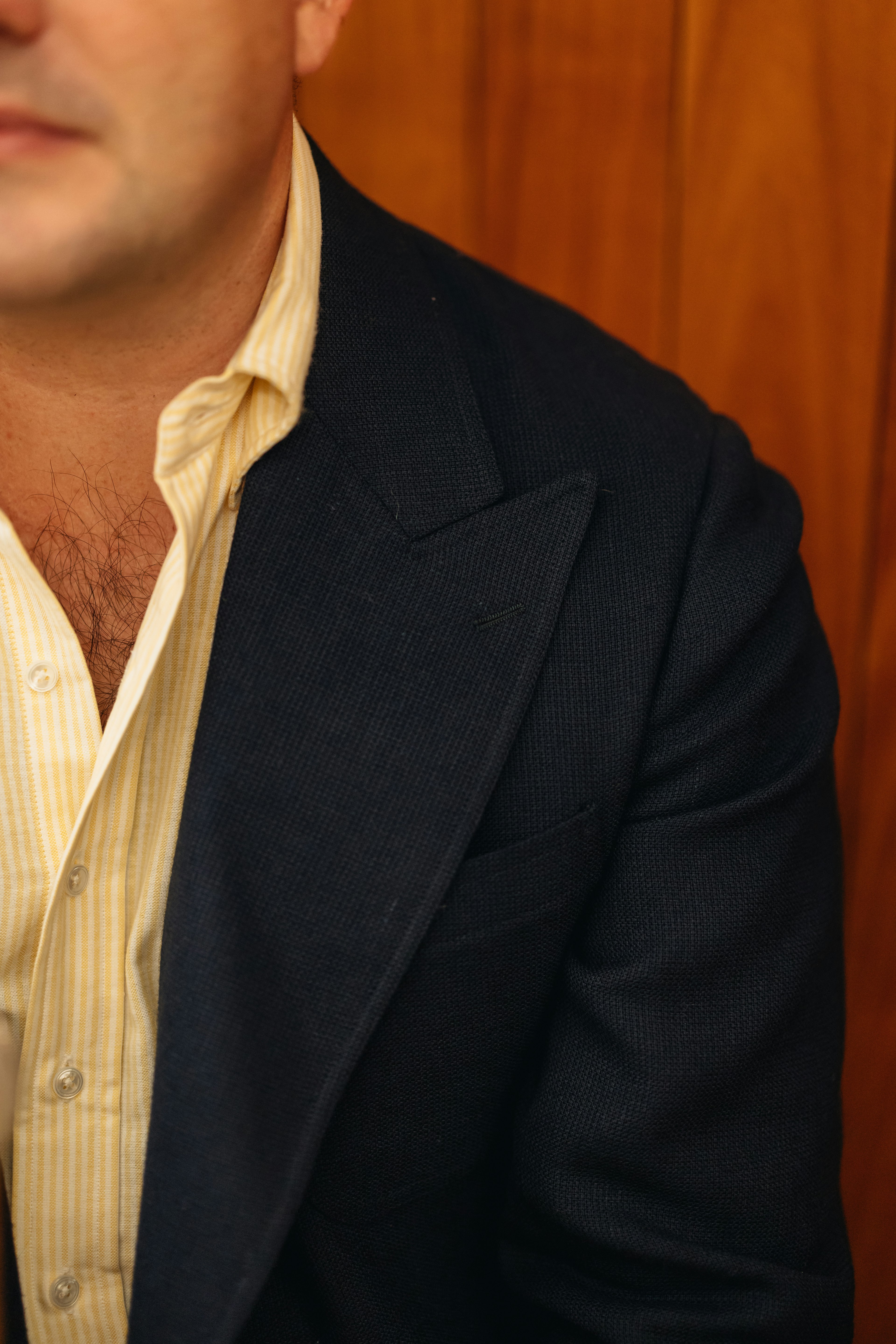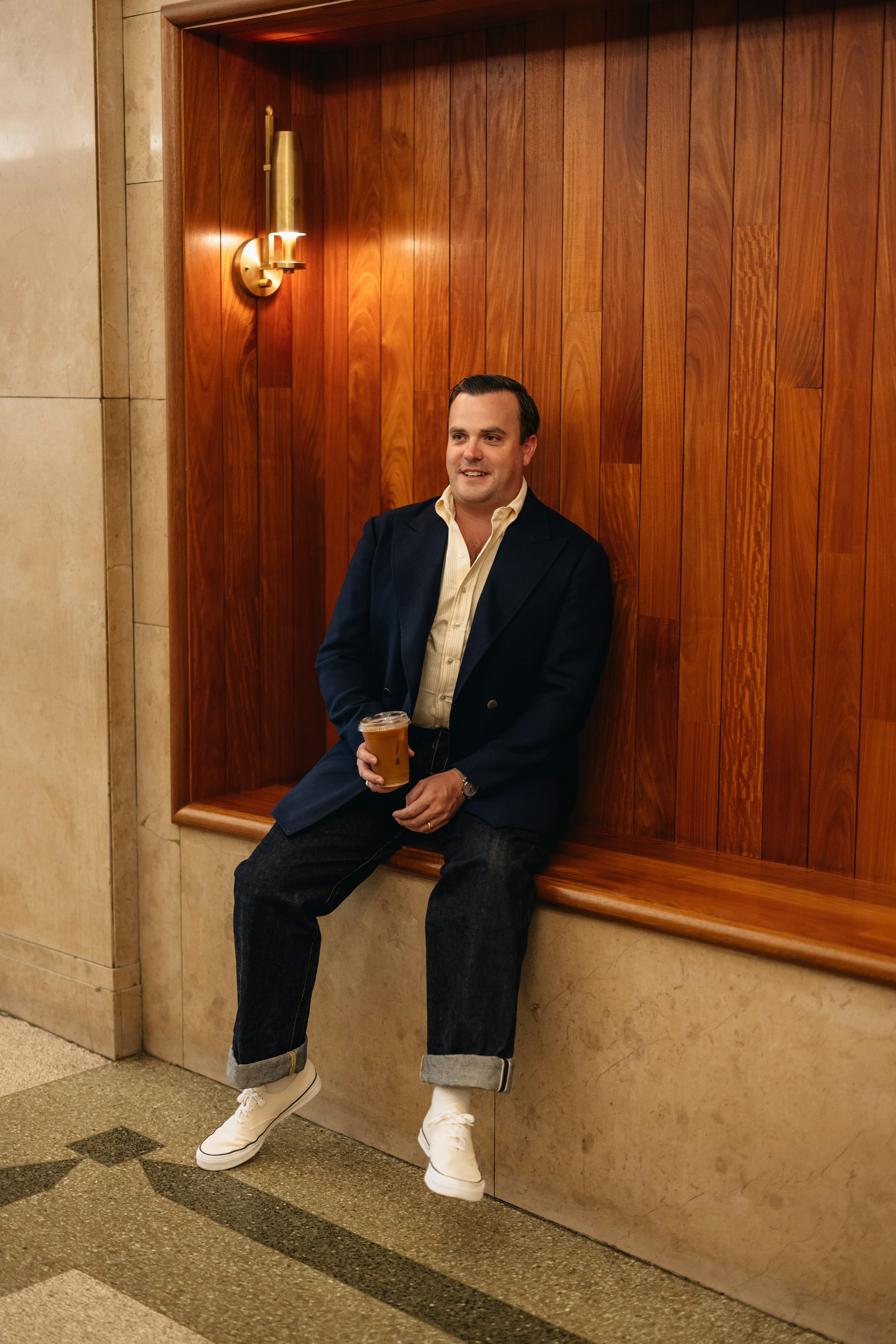 Model 16 in Harrison's Spring Ram on Daniel Greenwood
"The Model 16 combines elegance with comfort, qualities I think of as epitomizing the men's wardrobe from the 1930's. That decade inspired this model, and it's with that in mind that I looked for something with natural stretch in the fabric books. This is my second piece from Harrison's Spring Ram, a "stitched hopsack" with lots of flexibility in the weave and a texture you can see and feel. I love it worn casually around New York City, but if I head to Bermuda or Cap d'Antibes anytime soon it's definitely coming along for the trip."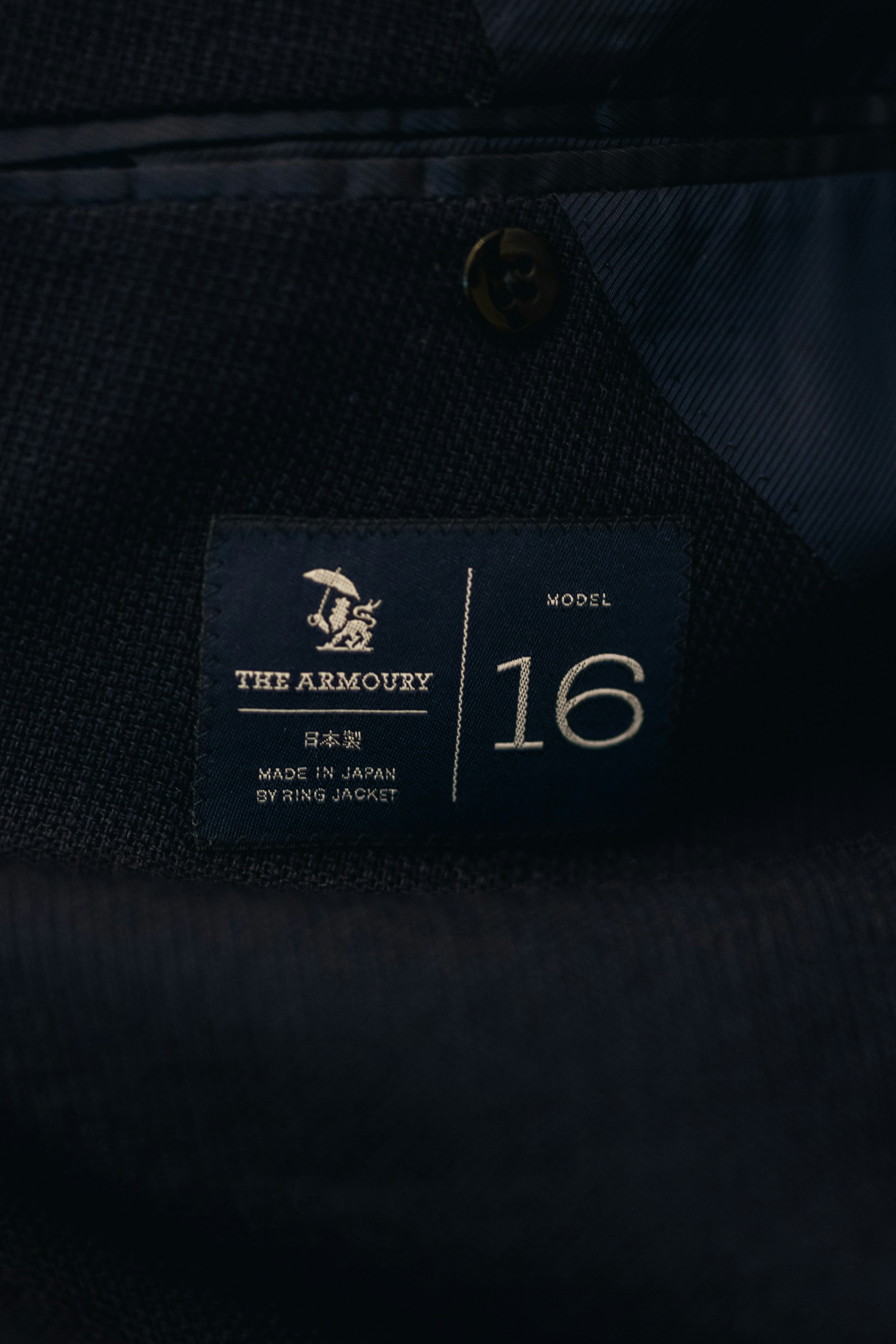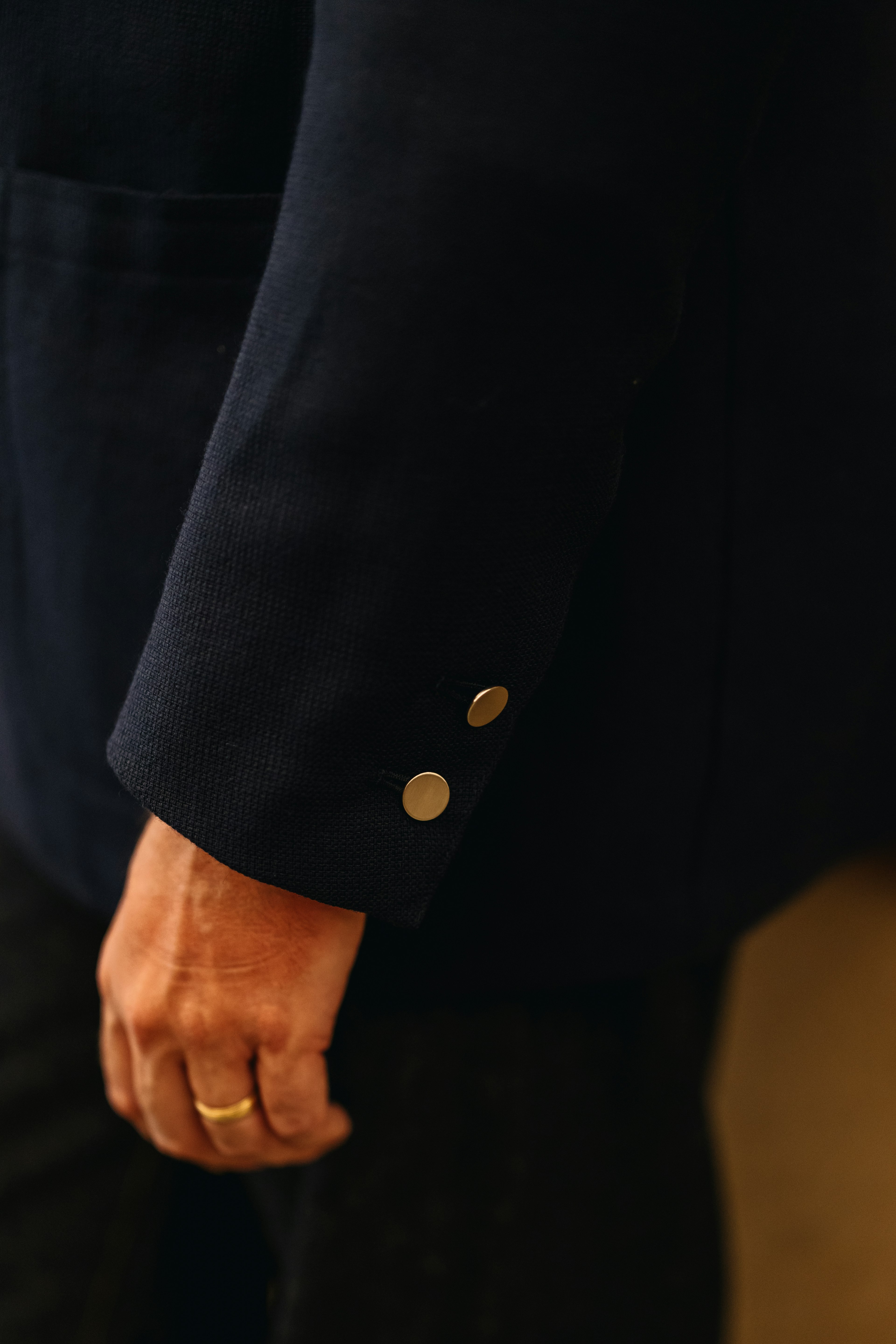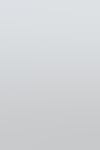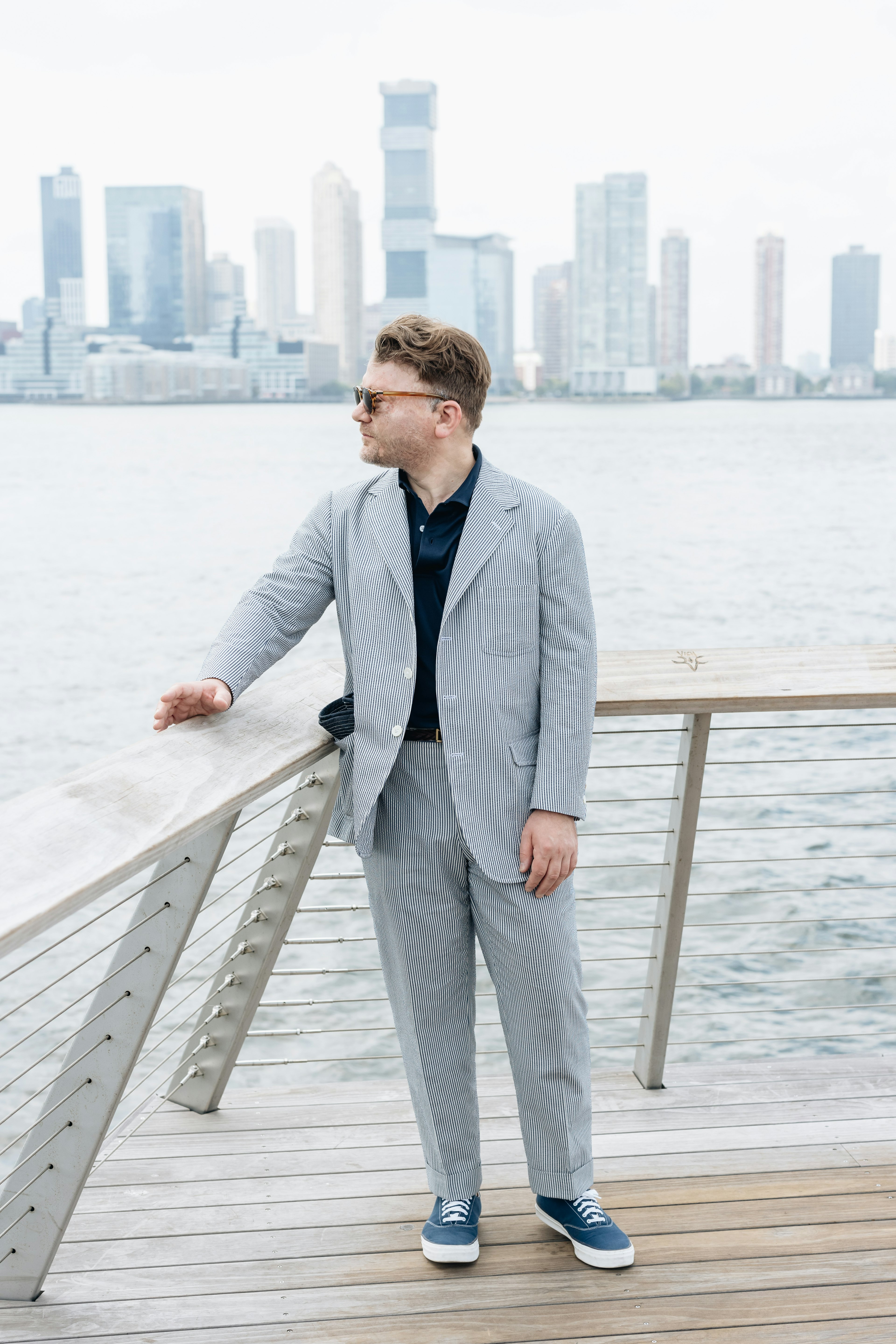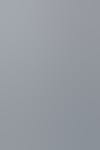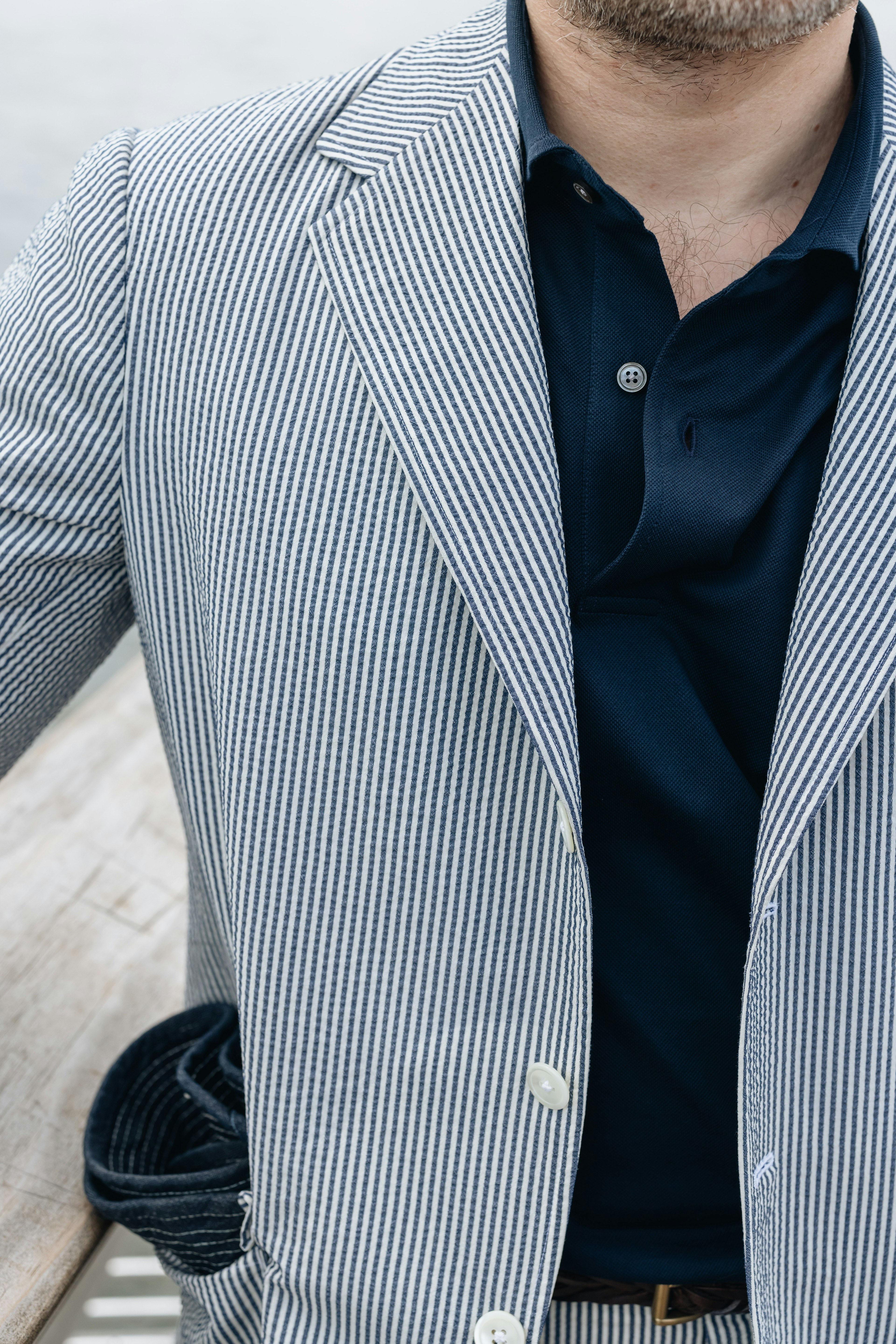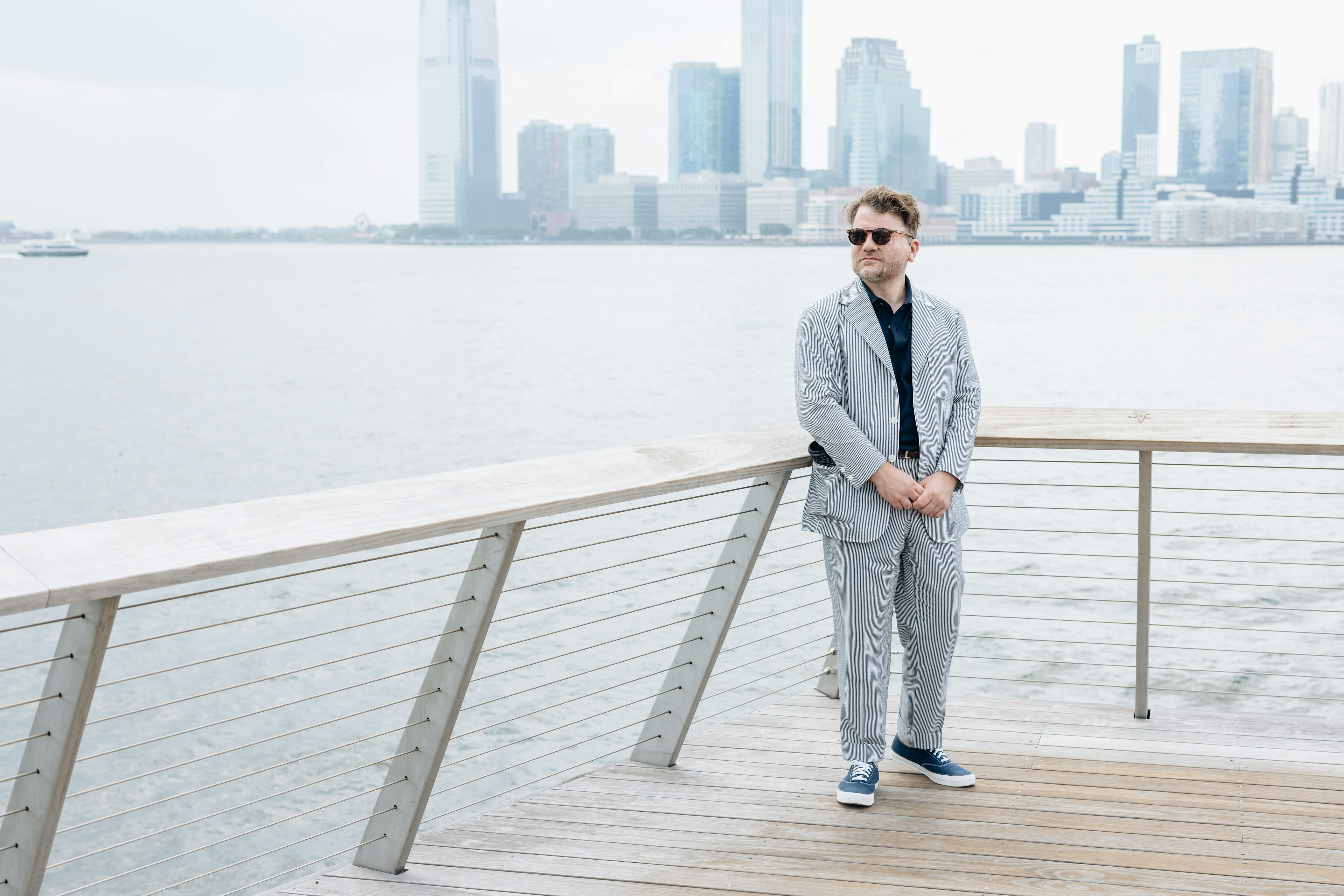 Model 11 in Loro Piana Wool/Silk Seersucker on Jeff Widner
"My inspiration for this suit was an ad from the 1980's that showcased a navy/white seersucker suit. After digging around, I found this incredible wool/silk Loro Piana fabric from their Mare collection. It is super comfortable, almost like pajamas! The Model 11 is my go-to at this point, the un-fussiness of the American sack suit aligns well with my personal style. I've been wearing this suit a lot this summer and even wear the trousers as separates with an untucked oxford or polo."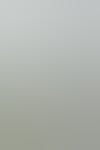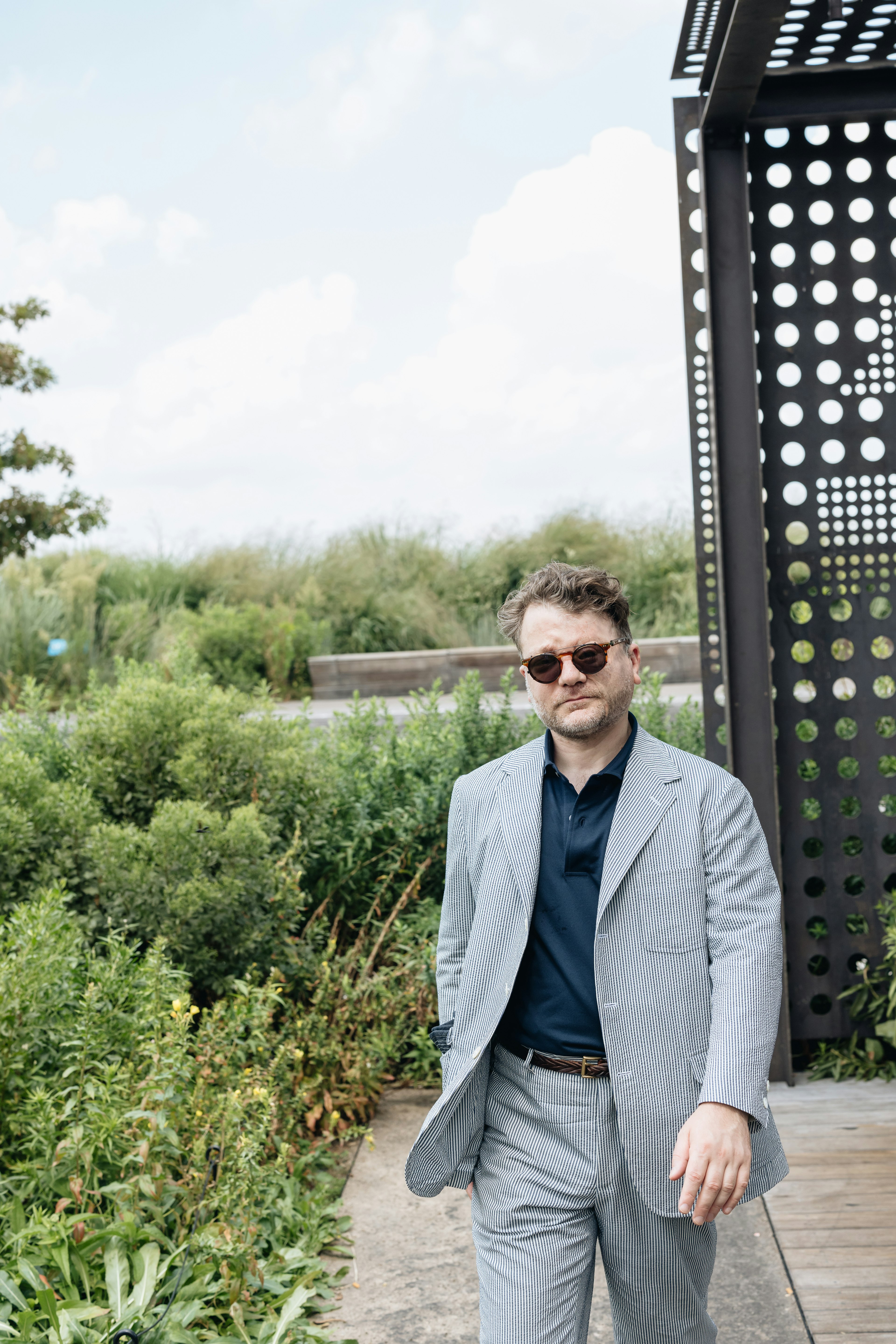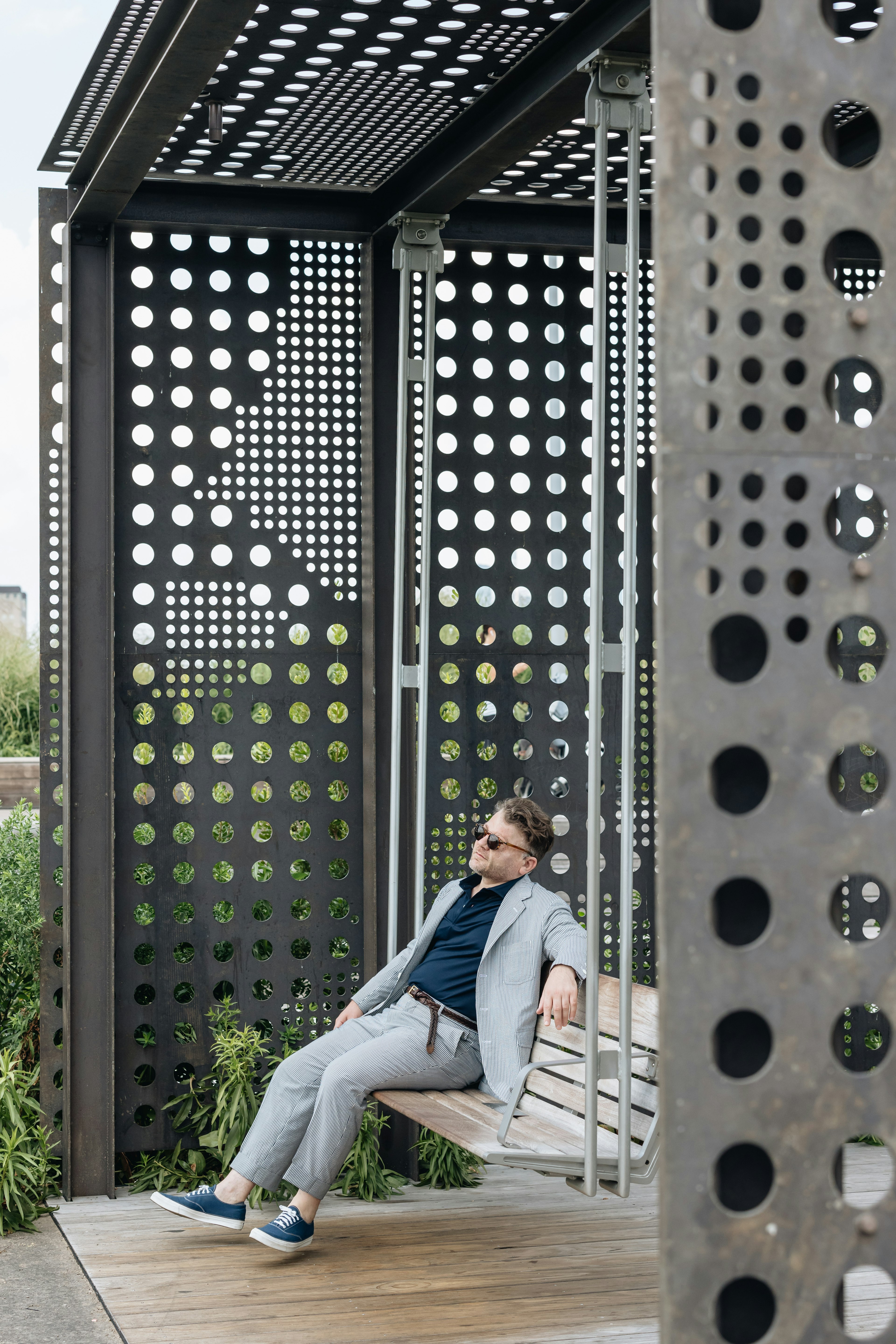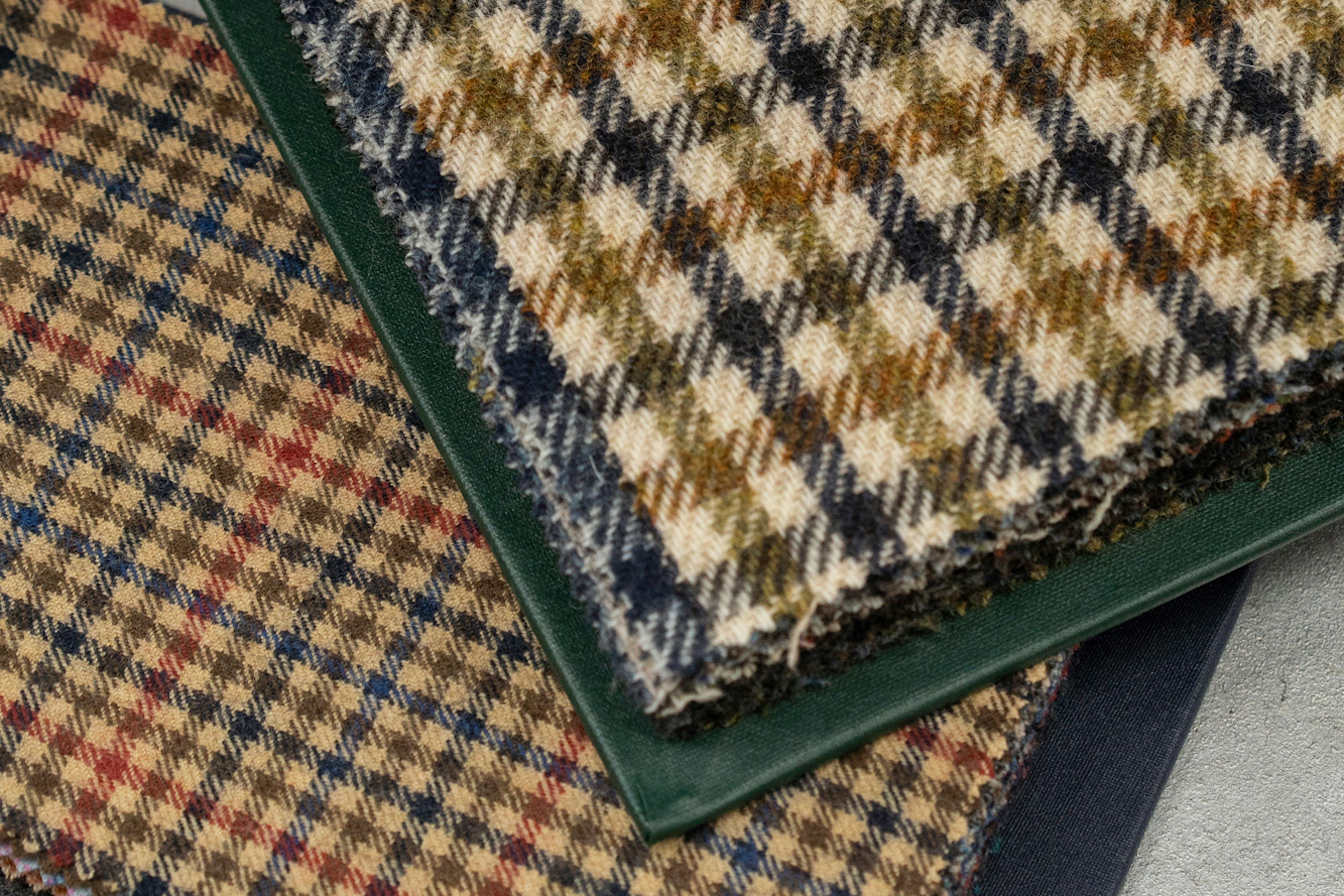 We're excited to welcome back Hidetoshi Sasamoto & Tani Yuzuru of Ring Jacket.
Sasamoto-san and Tani-san, Ring Jacket's head cutter, will be in New York to take new orders, perform fittings and present a selection of vintage and deadstock fabrics from Wednesday, March 22nd — Saturday March 25th.
FIND OUT MORE