"I just wanted an old school tux and this double-breasted shawl is a pretty old way of doing it. It's got a very low buttoning point, not so cinched in the waist. Tailor Caid was the prefect tailor to work with on this one." "I love satin facing for its high contrast, which gives these details a bit more visual presence."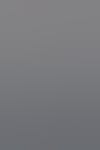 "The cloth is a matte, wooly barathea, so it doesn't have much sheen to it."

"I prefer the sharp, angular lines of peak lapels for evening wear, and I think our house ready-to-wear model has just the right shape." "Formalwear is one instance in which I prefer tacked on sleeve buttons. It just looks cleaner to me."

"Pleated formal shirts sometimes get a bad rap, but I like the vertical lines they create, drawing the eye to the face."


"The inspiration for the jacket is from a 1930's vintage dinner jacket I found in Los Angeles. The lapel shape looks just like the the one Humphrey Bogart wore in "Casablanca". We shipped the jacket to Orazio Luciano and they recreated the identical bellied doubled-breasted shawl collar." "The cloth for the tuxedo is made of pure silk, from the original Dupioni mill. They don't make this quality anymore, but we had them use their old looms to mill this batch of silk, which is more textured and breathable."

"The quality is as fine as modern silks, but with the texture and feel of vintage silks to better match the period of the jacket styling."
"I commissioned my Orazio Luciano Tux in a hefty wool mohair blend from Standeven. I prefer heavy fabrics in general but for black tie they really make sense, everything is crisp and hangs beautifully and events tend to be either held inside or during the winter (or both) so it's never really too warm." "Studs just make sense with black tie for me, it's a rare excuse to wear jewelry and not appear flashy so why not take it! I wear a vintage set that were my wife's grandfather's which also adds a nice element of romance."

"I like the shawl because it is a little unusual but still really classic. A lot of guys want to stand out with formal wear and this is a way to do it without being silly. "