Back to all Articles
The Armoury Guide to Formal Wear
Mark Cho, Armoury co-founder, sets out his ideas on the principles of formalwear.
Whereas most of us choose clothes based on our lifestyle, black tie gives us a chance to choose a lifestyle around our clothes. Especially around the holidays, a time of year that is full of opportunities for formal occasions -- a night out at the ball, an opera event, of a fancy party. It's easier to mark an occasion when your evening wear isn't the same as what you wear to work. 
If you're just getting your first black tie rig, or maybe even second, it can be a challenge navigating unfamiliar territory. Formalwear isn't at all like suits, which leaves many men with questions. How should a black tie rig look? What accessories should you wear? And if you're going custom, what fabrics are best? 
The good news is that much of these nuances have been thought through by others and enshrined in a relatively timeless set of guidelines. This is what allows men at such events to look relatively similar to each other, putting the focus more on personalities than the clothes. In our black tie guide, we review how to put together a proper black tie rig, as well as share some of our founder Mark Cho's preferences for evening clothes. Silhouette
Black tie sits near the top of the formality scale, eclipsed only by white tie. And in tailoring, formalwear is generally defined by its simplicity (this is what makes flapped pockets more formal the patched pockets, smoother fabrics more formal than rustic tweeds).
That means a good black tie rig should be a bit more classic and elegant than your casual suits. Our tuxedos, which are made by Ring Jacket in Japan, feature a broader shoulder line and chest, which are then combined with a nipped waist. The shoulders a little more padded to give the wearer an air of formality and confidence, while still remaining comfortable enough for dancing. In this way, a black tie rig has slightly sharper, more deliberate lines, flowing through the shoulders and then angling down toward the waist, forming a V-shaped figure.
"The main difference between a black tie rig and a formal suit, for me, is in the trousers," says Mark. "Trousers should hang straighter. I don't like my black tie trousers to be tapered as much, so they hang cleanly and then finish off with a plain hem. If anything, formal trousers should lack detail, which means flat front, straight leg, and no cuff. Just make sure the stripe running down the outside of your leg matches your facings."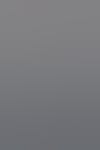 Styling
Black tie rigs in the 1920 and '60s were occasionally styled, and styled well, with notch lapels. However, few people would understand that reference today and, thus, eveningwear should be made with either peak or shawl lapels. This distinguishes it from black business suits, and puts the garment in better keeping with the evening's affairs. Mark says he switches between the two often -- a single-breasted peak lapel and then a double-breasted shawl.
For fabrics, aim for something that ha a bit more body, so the garment drapes well. "We normally use a wool-mohair mix for our tuxedos," says Mark. "The fiber is easier to dye, so it results in a richer color, and it's more breathable in warmer settings." 
The next step is match the different elements in your ensemble -- the lapels, the bow tie, and the cummerbund, should you choose to wear one. These are typically made from some kind of silk. There's grosgrain (the most popular), barathea (for something more modern), and satin (our favorite). Mark loves satin for its high contrast, which gives these details a bit more visual presence. 
It's often said that midnight blue looks darker than black under artificial light, and black tuxedos fade into a smoky gray once in indoor settings. Edward VII, who ordered the first tailless evening coat – a precursor to the tuxedo – in fact choose a blue fabric for his commission. 
However, those clothes were made for a different time and often for different settings. "I suspect that midnight navy logic came around when tungsten light were more prevalent," says Mark. "Those give a slightly yellow cast. These days, people use more LED light, so light is a little whiter than it used to be. Today, midnight navy doesn't look blacker, it actually look bluer. Things are more color accurate."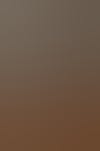 Shirt and Shoes
For comfort, we like a traditional Marcella tuxedo shirt with a pleated bib, but a fly front can also be a great choice. Mark often opts for a fly front, plain tuxedo shirt to keep his formalwear a bit more modern. Doing so also does away with dress studs (although he still likes French cuffs to help mark the occasion). 
"Formal shirts should be made from a very fine fabric," Mark explains. "Poplin and even royal oxford are good choices. Some men also wear voile. And while the fabric is very breathable, it's also very transparent, which can leave you feeling self-conscious in your clothes. If you wear a voile tuxedo shirt, you won't want to take off your jacket."
Traditional formal footwear is usually a choice between black plain toe oxfords or patent leather opera pumps, but Mark says he's been surprised by how much he likes black suede these days. "I'll often wear black suede wholecuts with my evening wear, or my black suede Baudoin & Langes." Like the tuxedo itself, both styles are distinguished by their simplicity, which helps underscore the elegance of the rig.  


Accessories
Men's tailoring is often made personal through the small, discrete choices in its accessories -- the tie, the watch, and sometimes cufflinks. For formalwear, your neckwear should be a black bow tie made from the same material as your jacket's facings. Cufflinks, as we mentioned, can also be a good way to mark the occasion. And if you're wearing a traditional tuxedo shirt, you will need a dress set (ours are made from a simple black onyx). 
"I try to match my dress studs to my cufflinks, mostly for convenience sake," says Mark. "I also love wearing a watch with a tuxedo. I like small, relatively plain, time-only watches. I have two that I always save for black tie. Both are made by Patek Phillipe -- one small and shoe-shaped, the other small and made with a black watch face."

On the Rules
For the newly initiated, black tie can seem confusing and arcane, full of old rules that are hard to parse out. But Mark stresses that these rules should be more about guiding you towards a better outfit, rather than making you feel stiff and stuffy. Mark, for example, often ignores the rule that you should match your metals, instead just opting for the watch and dress set he wants to wear that evening. 
"People think that formalwear is about being as fancy as possible, but actually it's a democratic thing. It's an opportunity for people to wear fairly similar things, so there's not so much attention placed on the differences in clothing. Instead, all of the focus is on the people and the event. The nice thing about formalwear is that you can blend in. I find that the more black tie events I've attended, the less serious I am about the rules. A good black tie rig follow some very basic principles, and the rest is just about the evening."