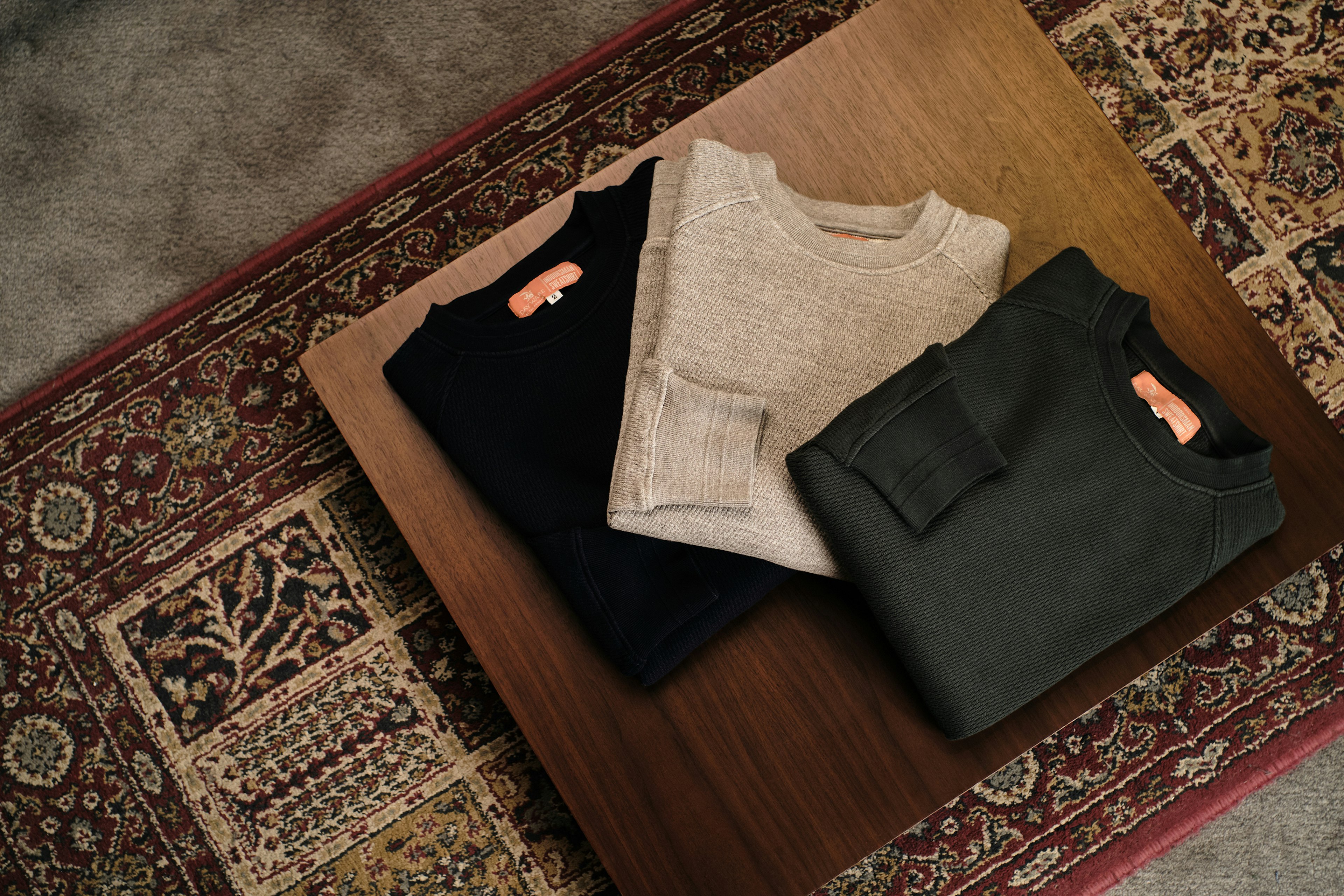 Back to all Articles
Introducing The Indoorsman Sweatshirt
Introducing the Indoorsman Sweatshirt, bridging the gap between a classic sweatshirt and fine knitwear.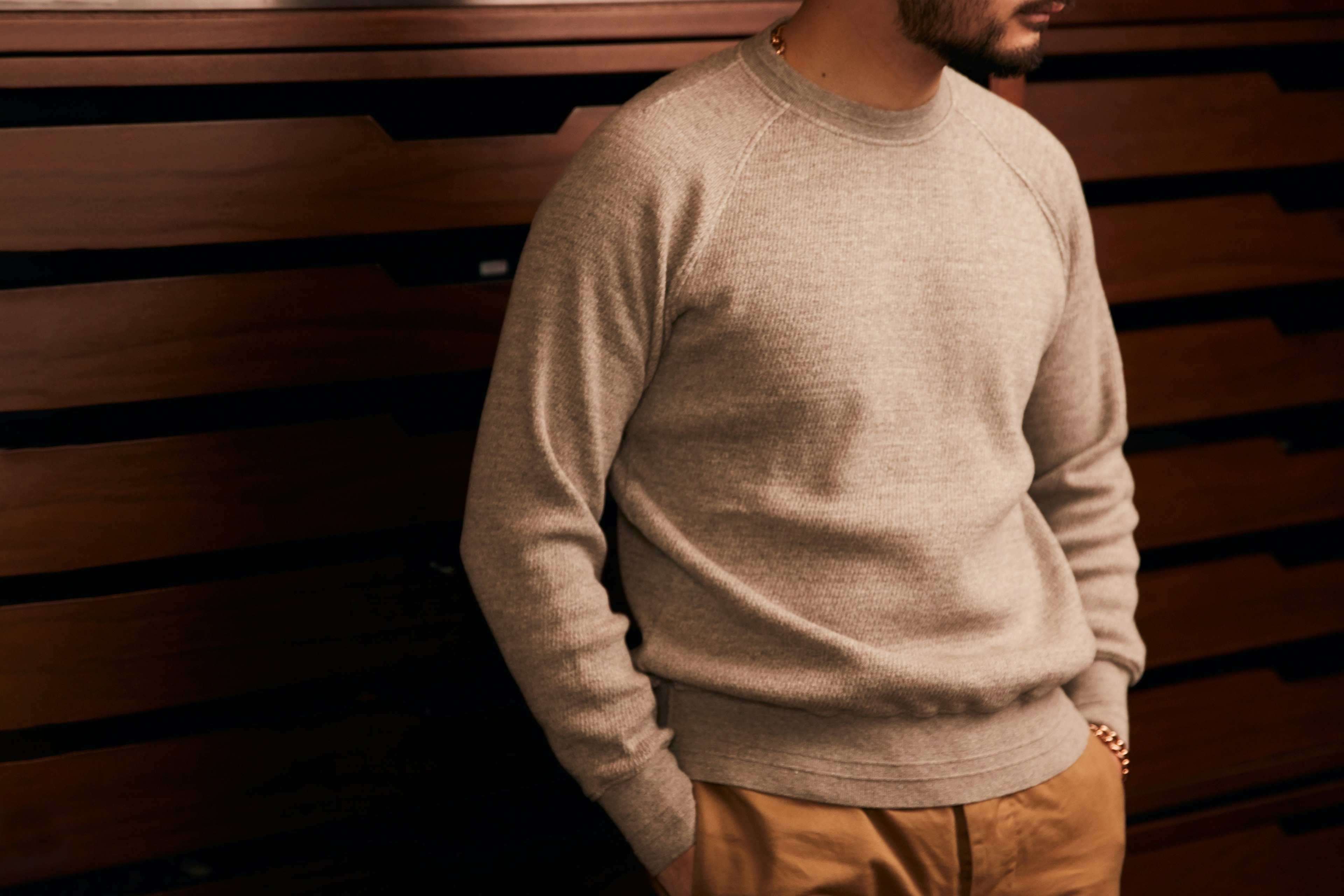 We collaborated with a specialist loungewear maker in Japan to make use of this unusual waffle knitting technique. Whilst more time consuming to manufacture, the "honeycomb" shape helps our sweatshirts retain their shape better than typical waffle knits.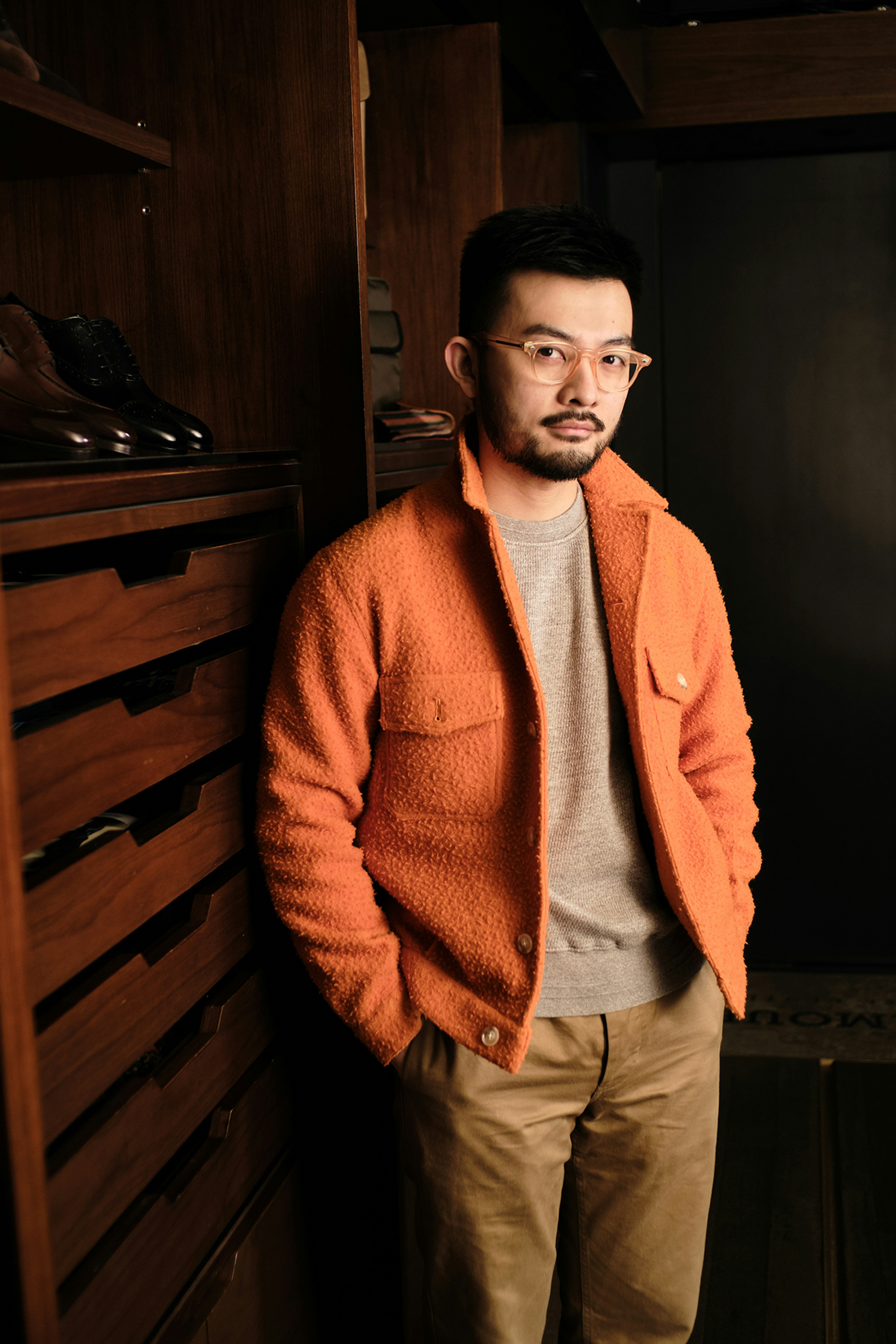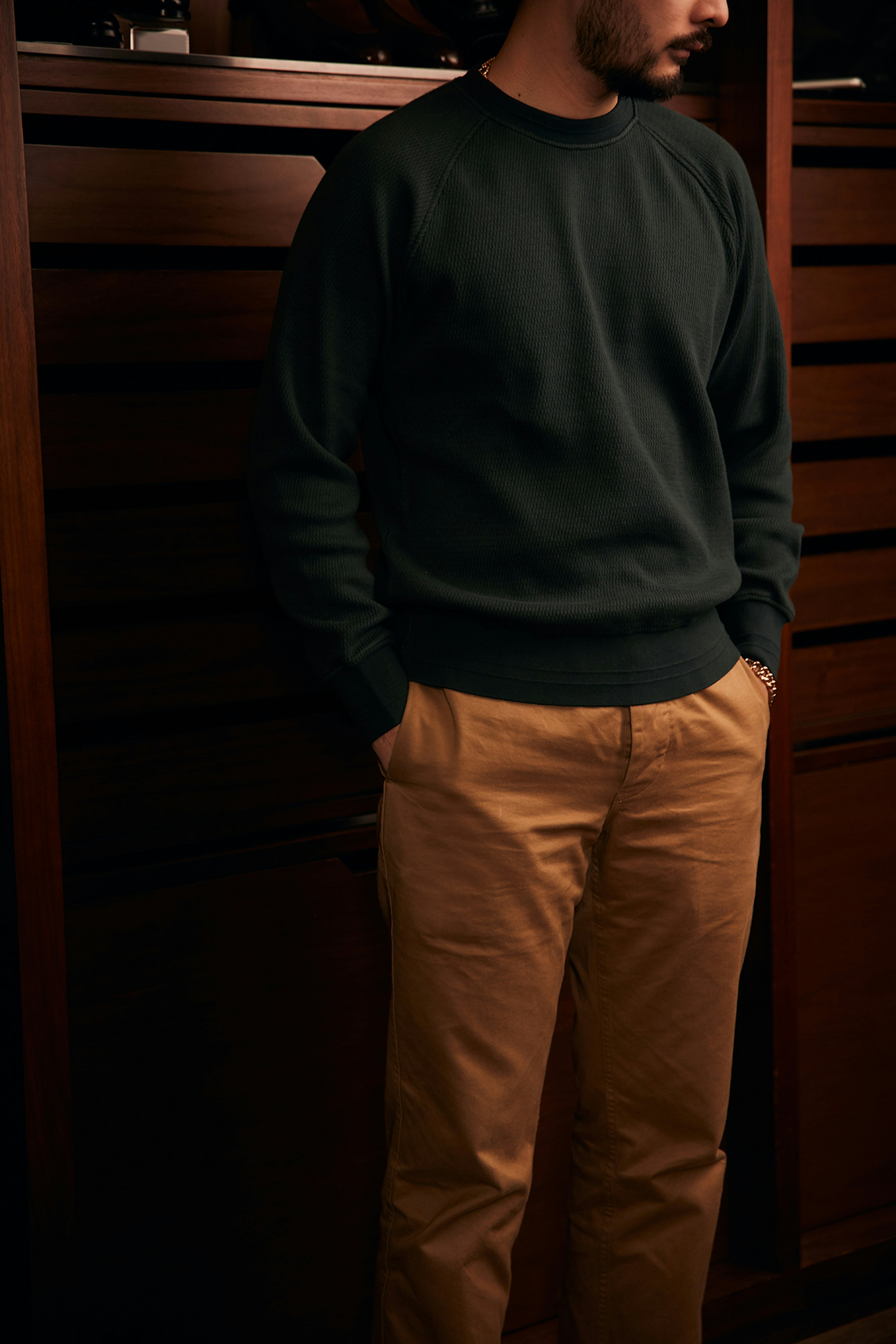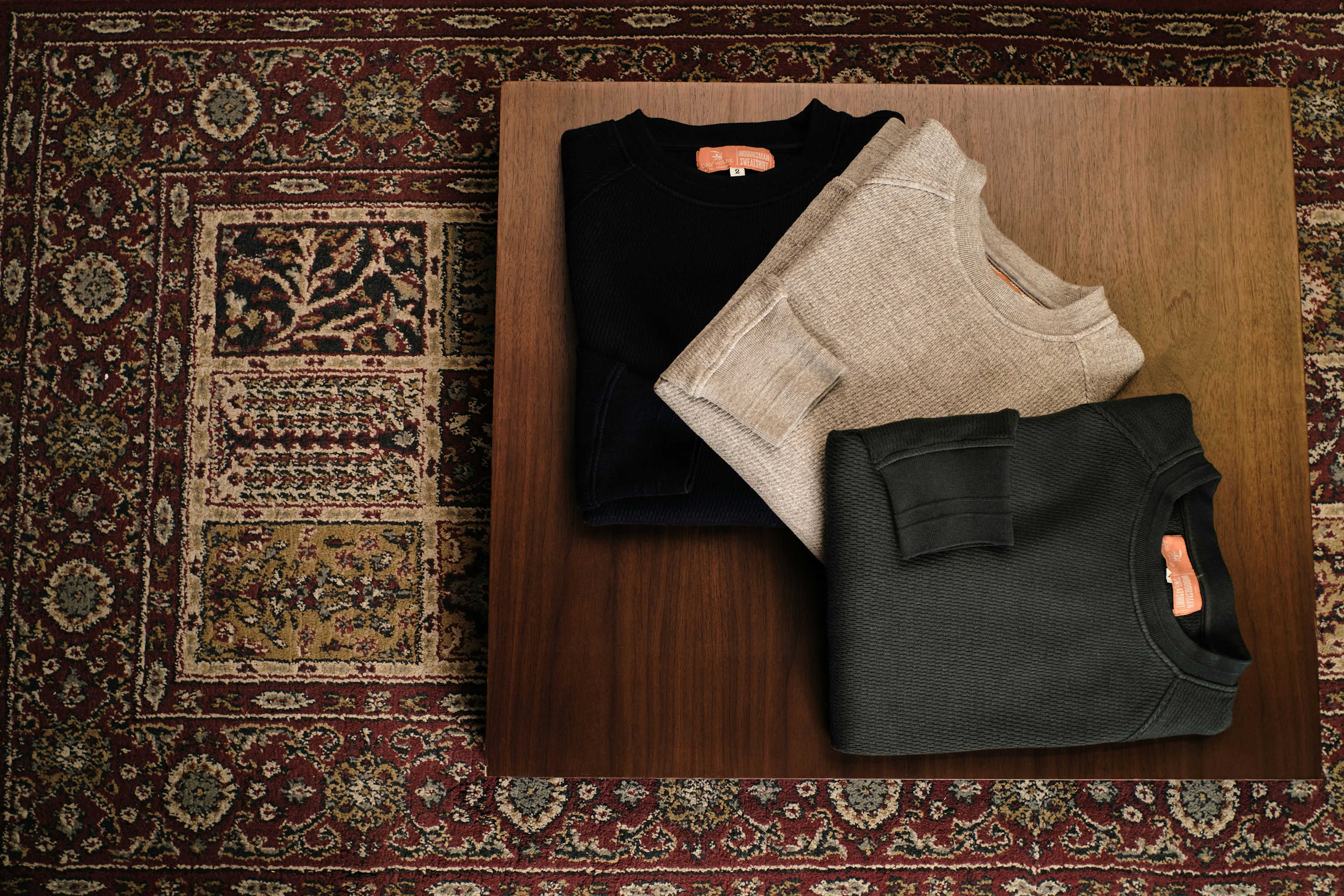 Our sweatshirts are yarn dyed instead of piece-dyed, which gives them a pleasingly irregular color similar to vintage melange fabric. Our sweatshirts fit are a little shorter to accommodate our higher-rise chinos and denim.