Back to all Articles
We take a look at one of our favorite sport coats from this season's collection and demonstrate its versatility with three looks.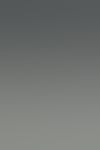 Madras, which originated in Chennai (formerly called Madras) in South India, is typically a lightweight fabric featuring a distinct tartan design. Used primarily for summer clothing such as pants, shorts, lungi, dresses, and jackets.
Daniel is wearing this season's house Model 11, which complements the typically ivy style cloth. In our most casual look of the three, he's paired it with our Drumohr Knit Polo and denim from The Real McCoy's.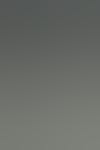 As our sport coats typically come with unfinished sleeves, Daniel opted for a more Ivy style cuff with two buttons spaced an inch apart.

This unique wool/cotton blend Madras is woven by Fox Brother's featuring a cream and green base. Focusing on these two colors, Mark paired his jacket in a more formal Ivy style. Our olive cotton sport chinos and cream button down shirt are tied together with a navy shantung tie. While Madras is often made up in lightweight cotton, our jacket is made from 60% Merino wool and 40% Cotton. The high-twist nature of this cloth make it an excellent option for warmer weather. Jan has paired his jacket with classic grey high-twist pleated trousers and a grenadine tie.