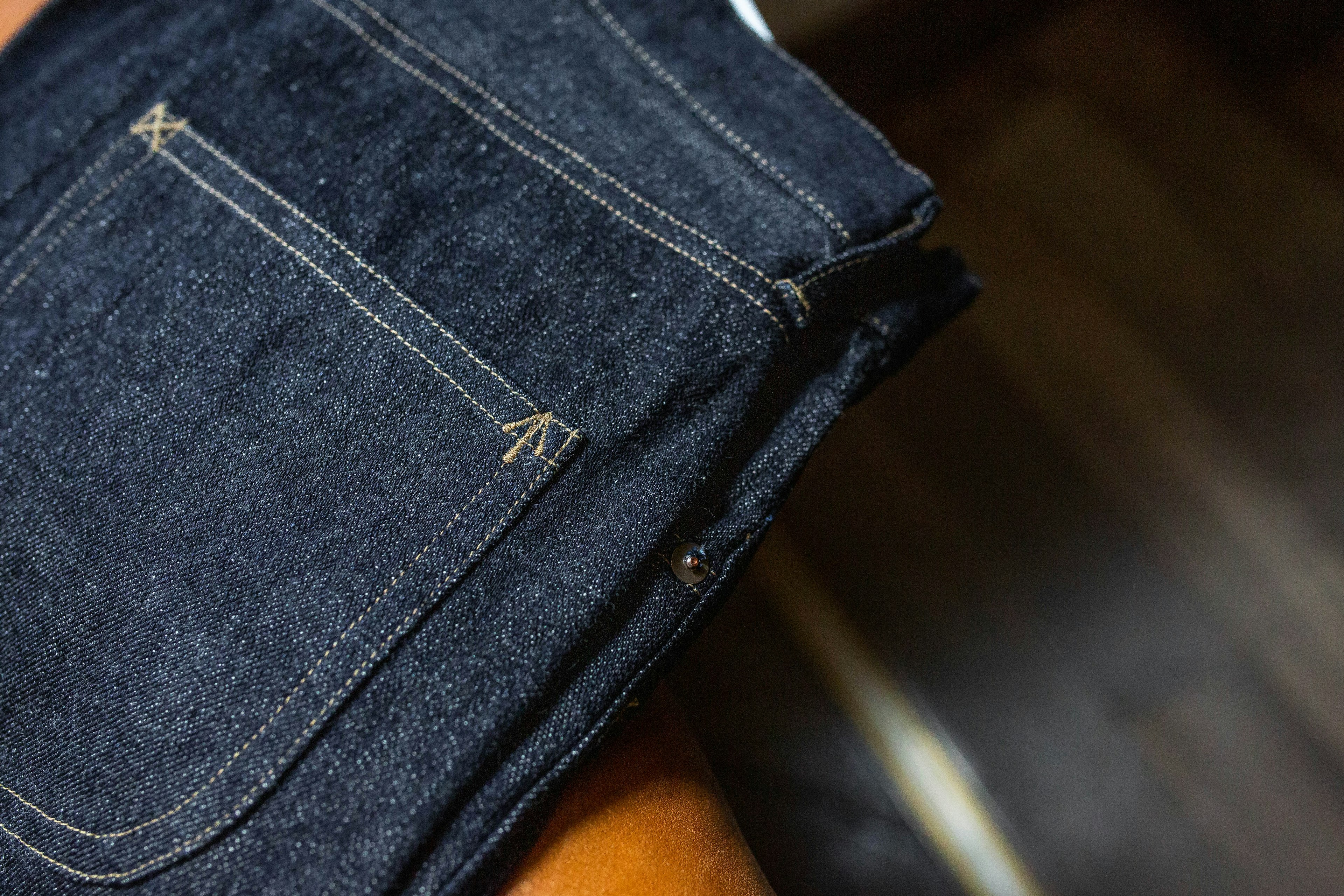 Back to all Articles
Introducing: The Armoury by Nigel Cabourn Denim
The second piece in our new Dayware collection, a new 5 pocket jean.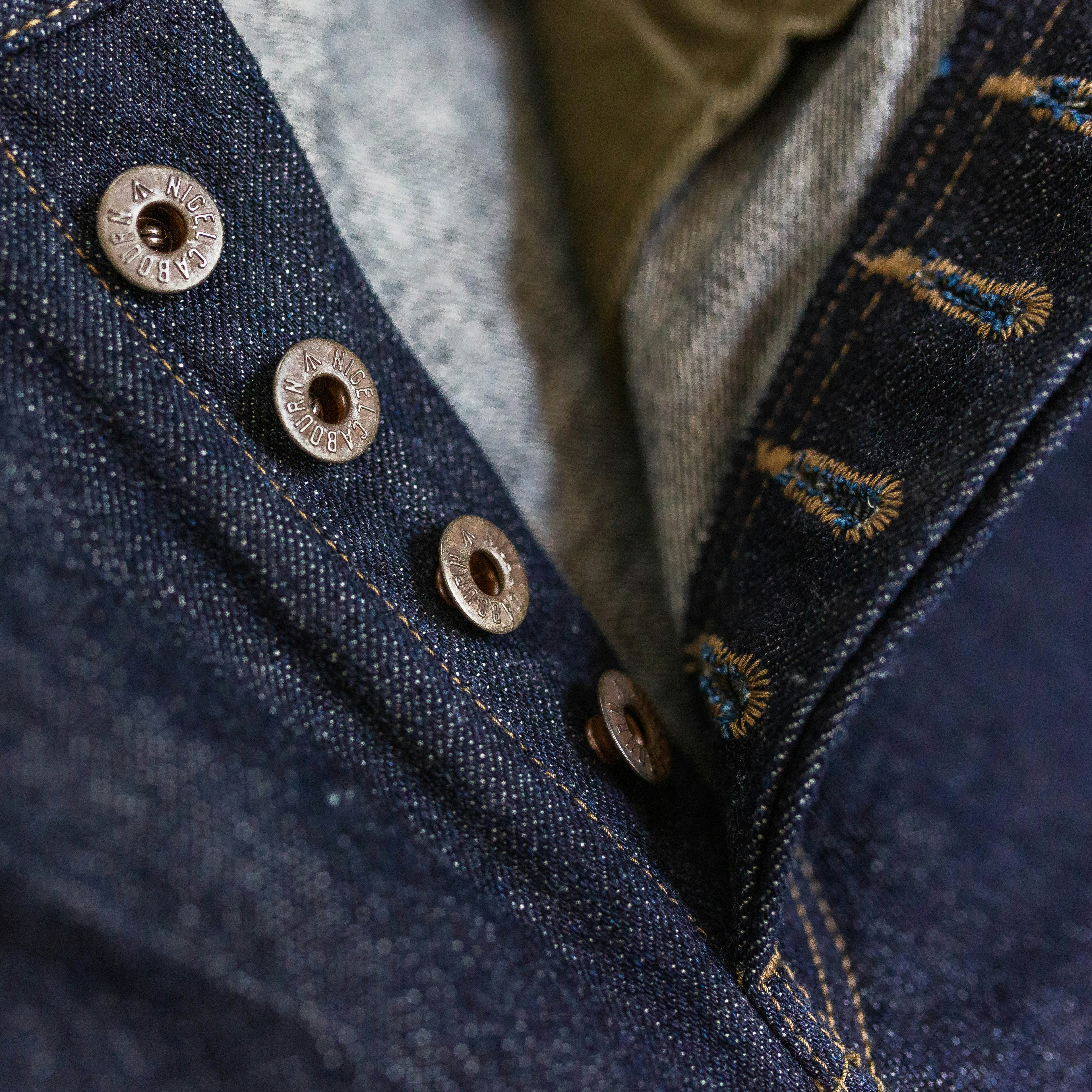 Nigel Cabourn is one of the earliest and most iconic designers of what we like to call "high vintage", or the reinterpretation of vintage classics using high-quality construction and materials. We've always wanted to collaborate with Nigel on something that fits within The Armoury aesthetic, so the launch of our new Dayware collection was the perfect opportunity to work together on some key pieces. We started with a high-rise, tapered leg jean that we hope will be your go-to pair for years to come.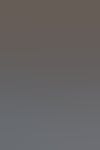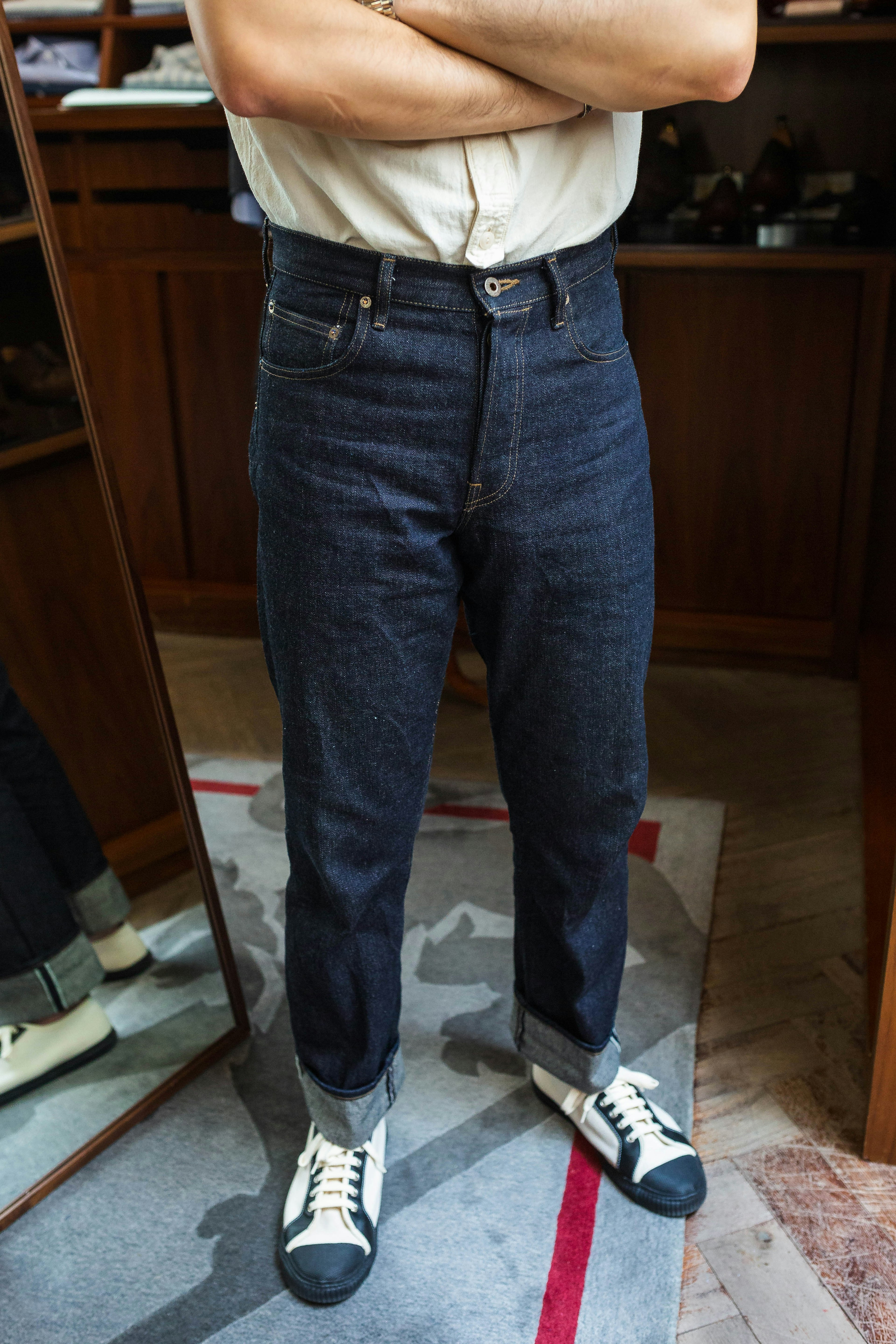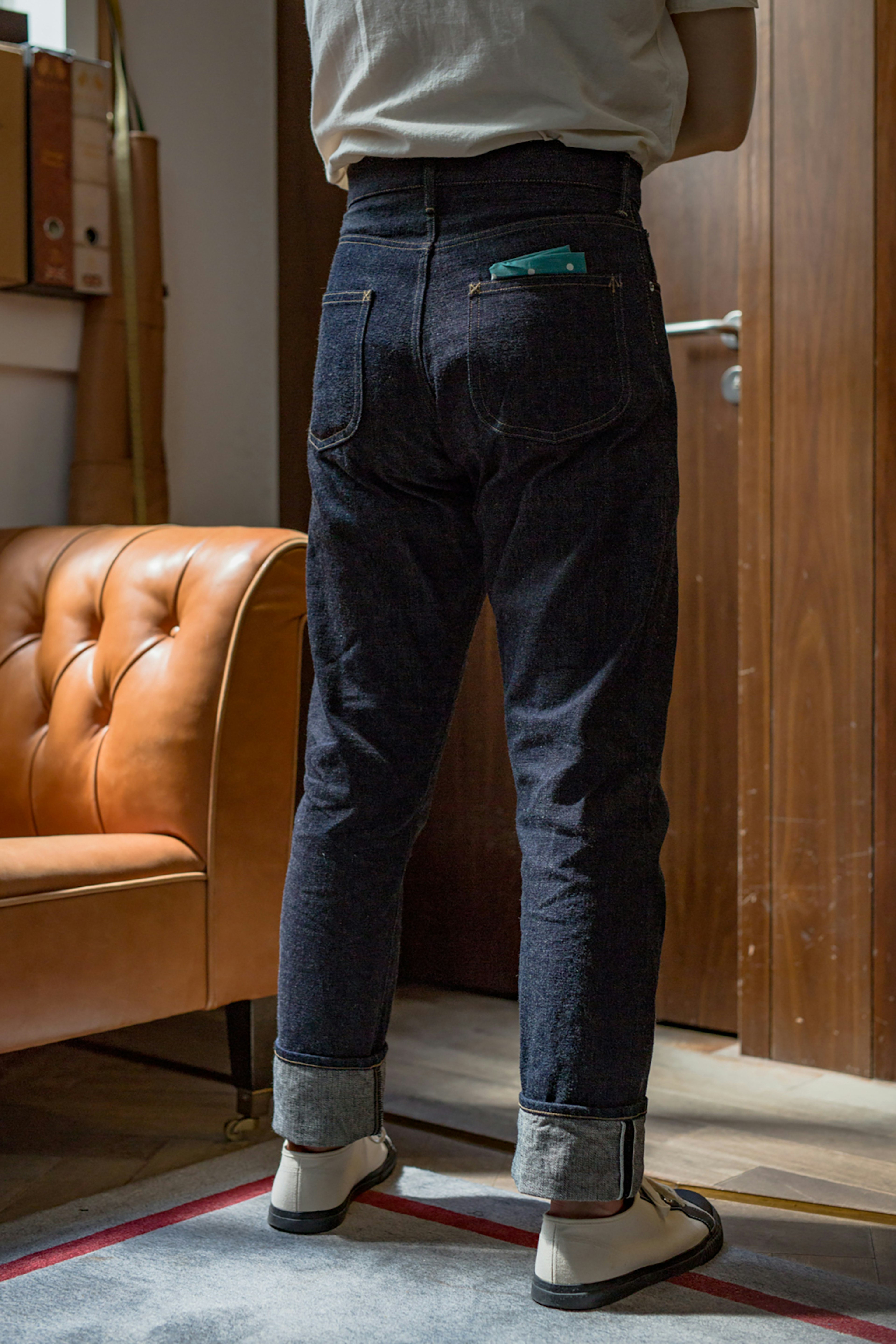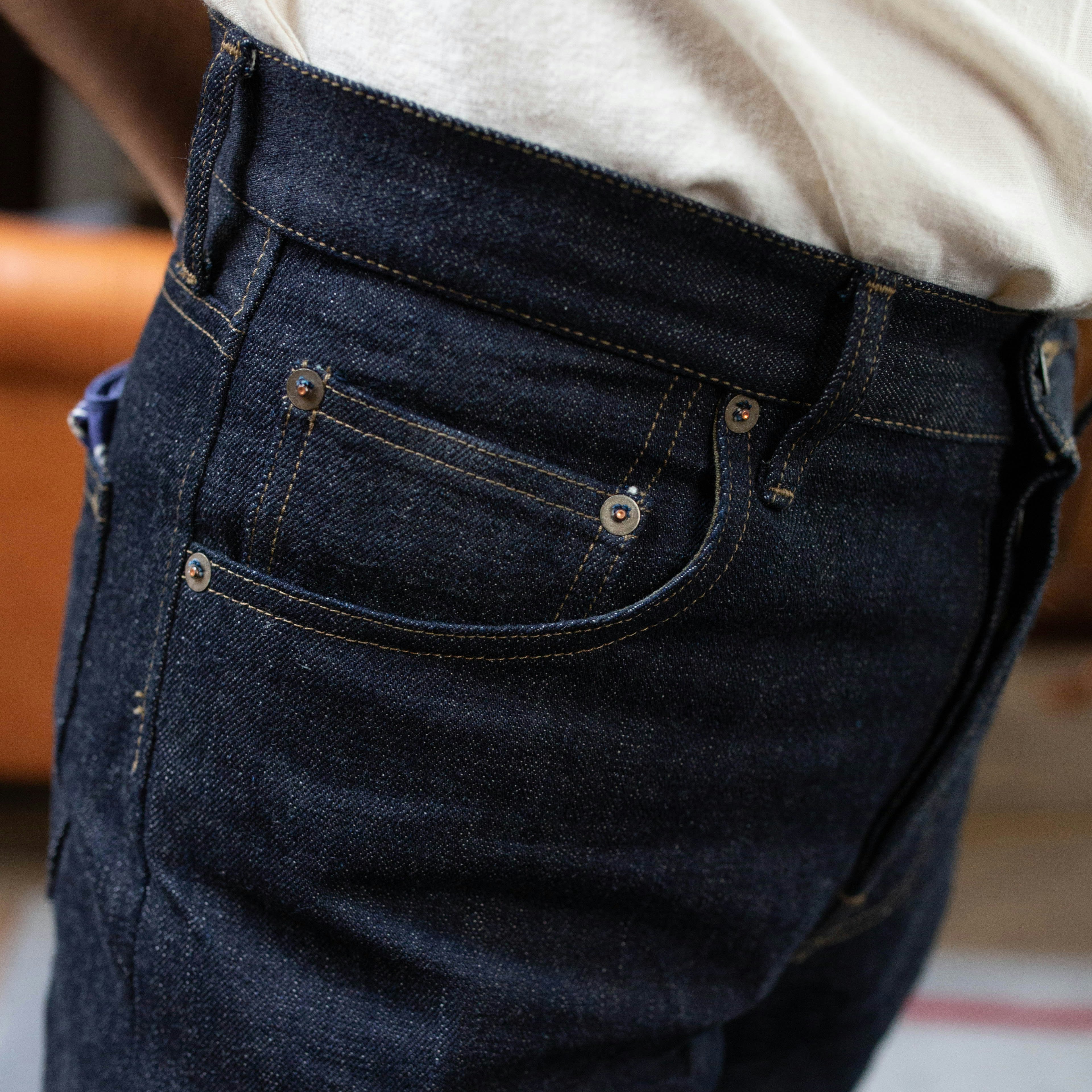 Our denim is based off a vintage pair from Nigel's Japanese archive. The fabric was unusual in that it had an inherent unevenness in texture, which we later discovered was caused by inconsistencies in the number of warp yarns used in the weave. The inconsistency resulted from rationing during WWII when companies were forced to produce denim using whatever quality yarns were available, regardless of thickness. The charming denim was born out of necessity. However, when denim production normalized after the war, this special denim was lost and no longer produced.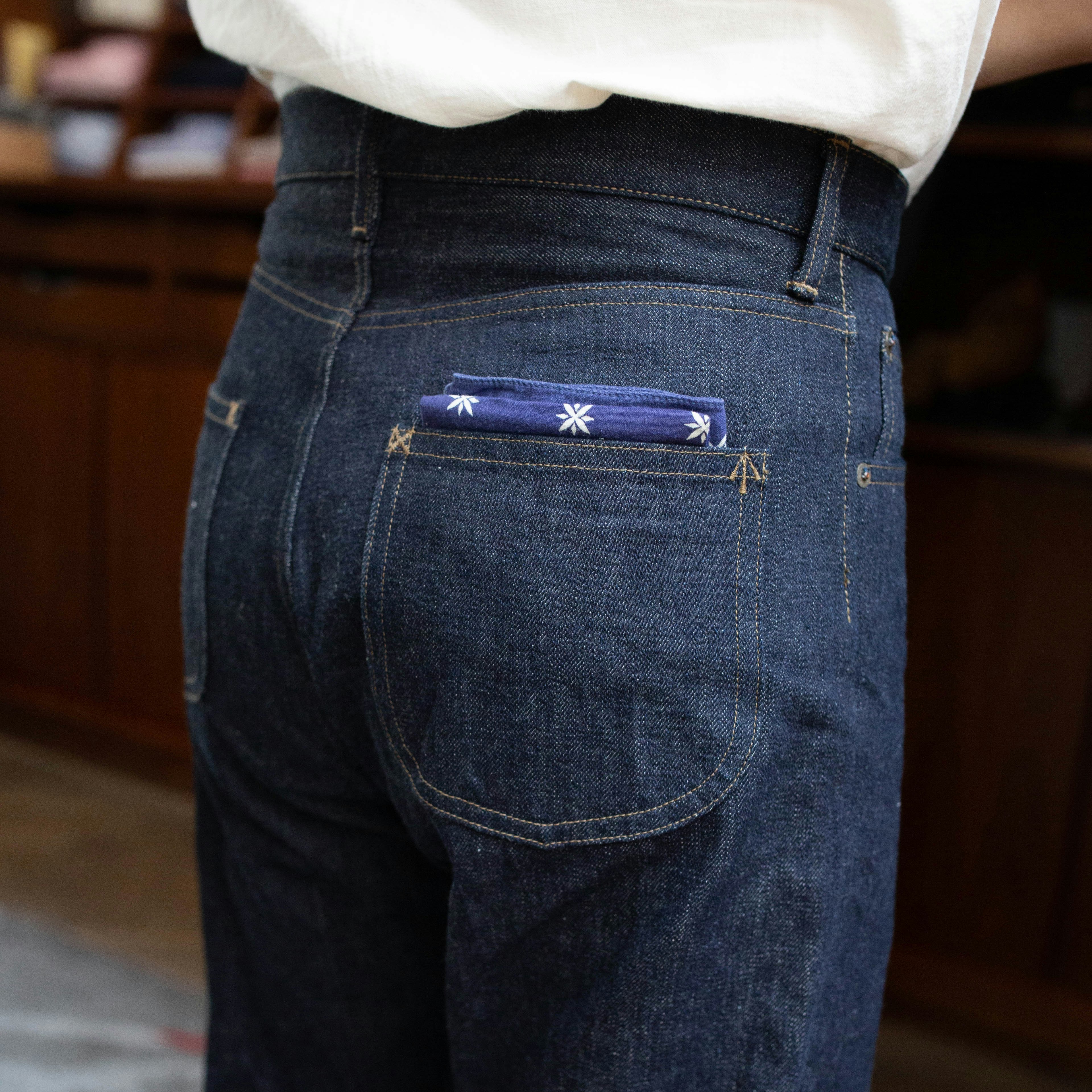 Nigel researched and eventually developed his own methods for replicating this unique quality. The denim itself is a 12.5 oz unsanforized cloth, constructed using 5-7 random count yarns for the warp and an inconsistent count yarn throughout. This was done intentionally to replicate the unevenness and three-dimensional quality of the vintage denim.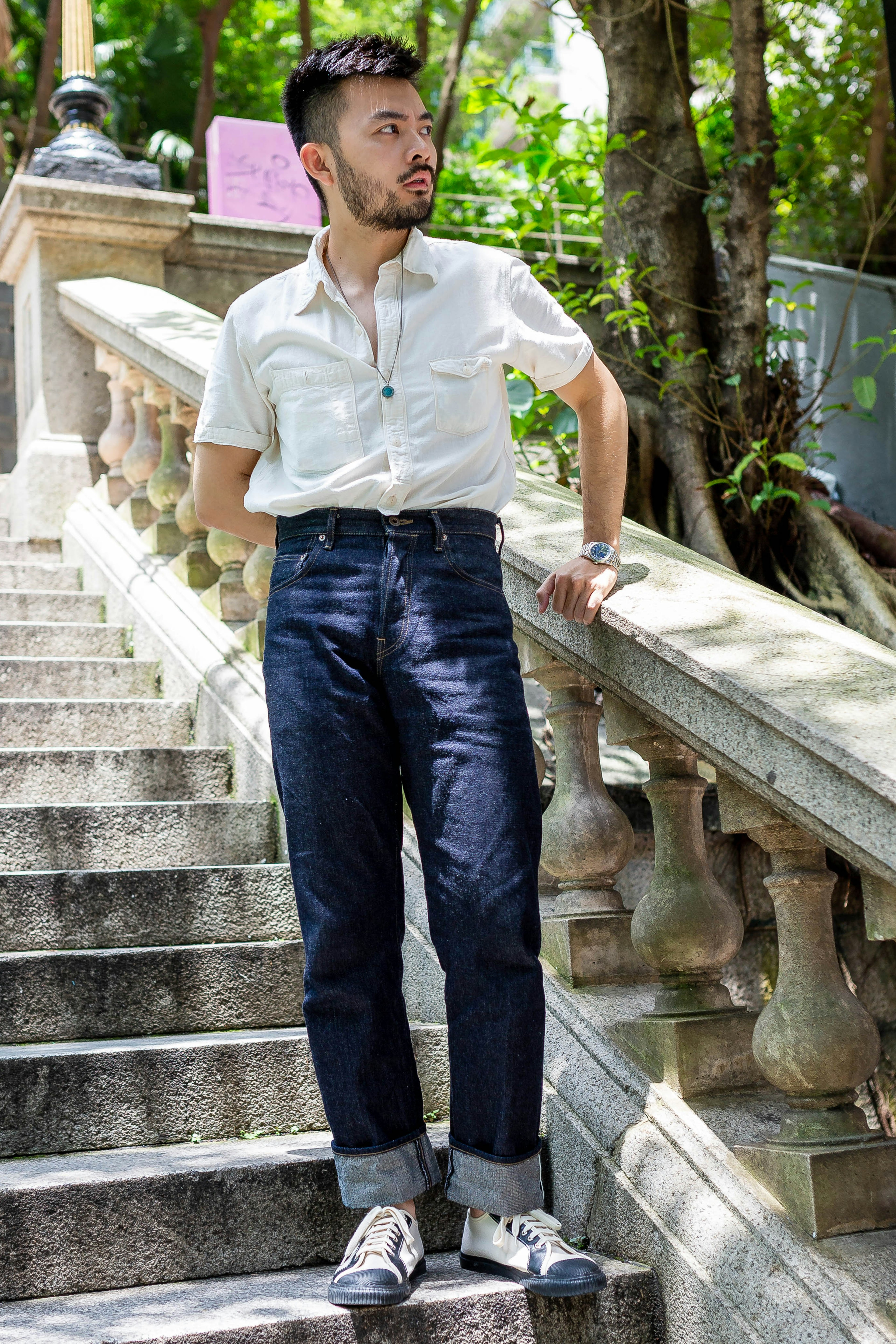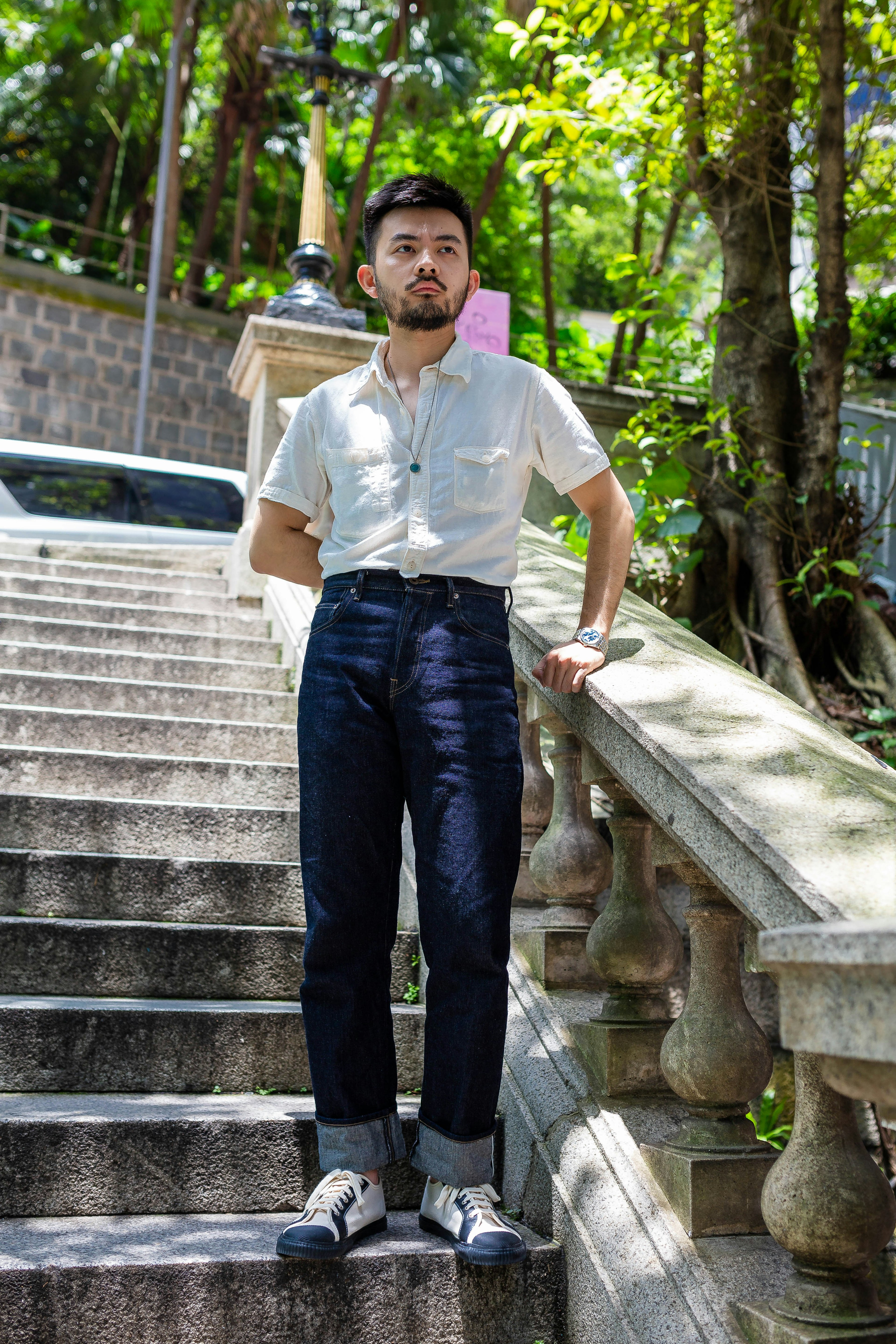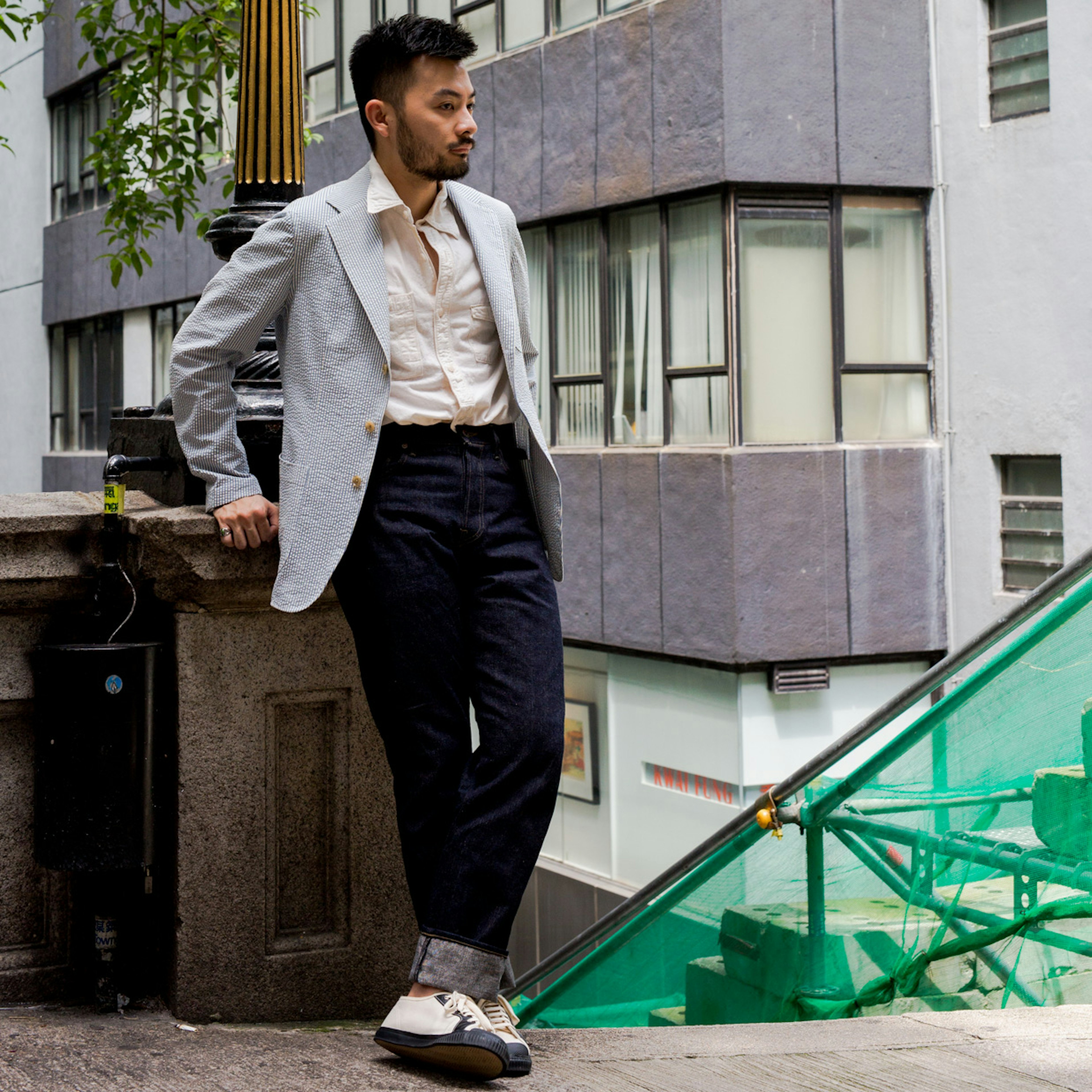 Traditional denim is constructed with the warp dyed indigo and the weft left natural (this is why the inside of jeans are white). Our denim is dyed in an "Indian indigo" color-way via a chemical process using vulcanized dyestuff. Over time this method of dye wears off, producing a unique fading effect. The weft is also dyed beige/ecru, which softens the contrast with the indigo a touch, and the yarns are intentionally mixed with naturally spun off-white, beige, and grey yarns for further effect. During weaving, the machines are slowed to 70% of their top speed to mimic the old looms. This causes the ecru weft to barely show up horizontally on the cloth face, creating a characteristic "salt and pepper" effect.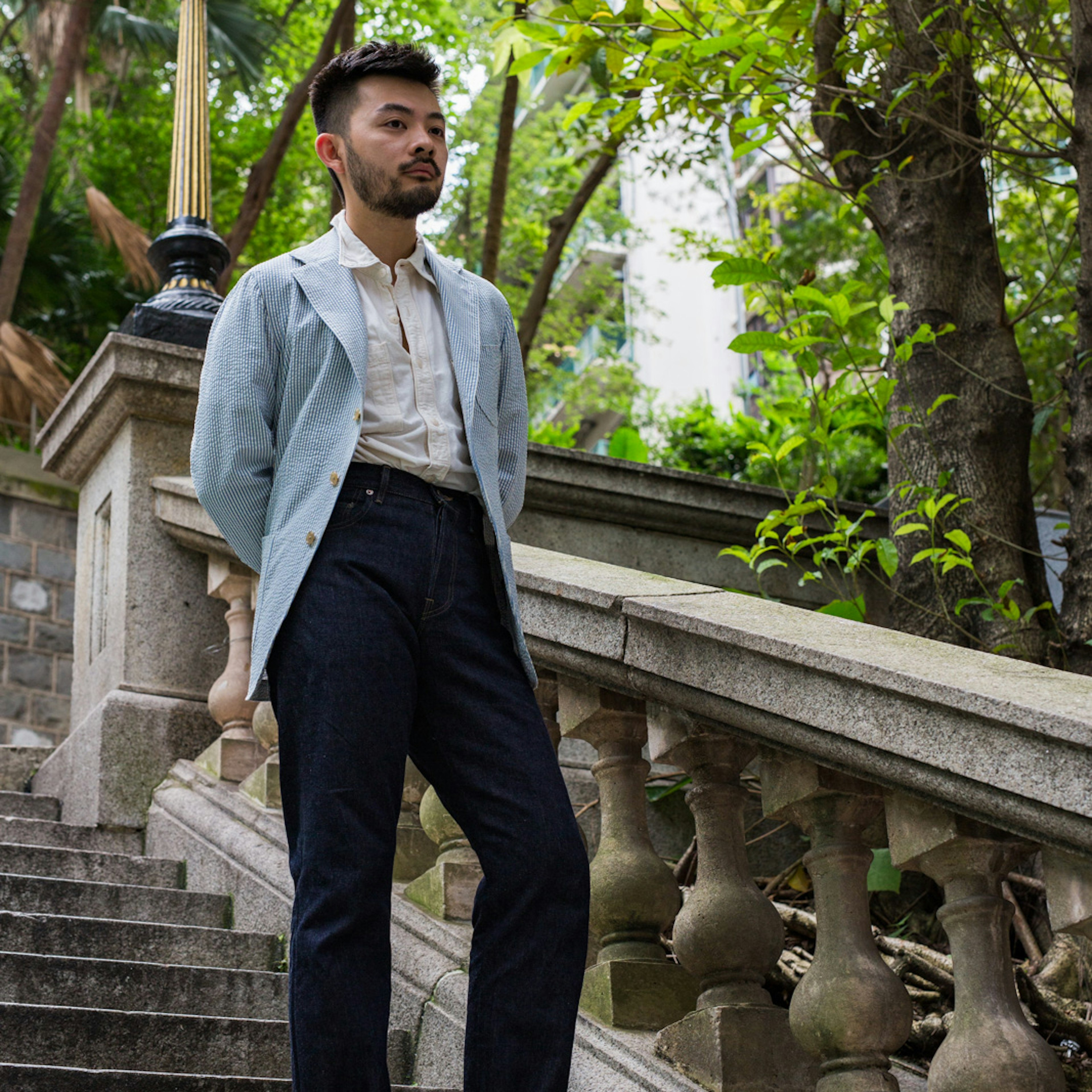 Mark, Alan and Jan made several revisions to the original pair produced by Nigel Cabourn. As with all Armoury collaborations, the intention was to introduce a new product that can be worn with our tailoring. Therefore, we went with far simpler stitching details, omitted the cinch back and lowered the rise to be closer to our chino fit.
Shop The Armoury by Nigel Cabourn