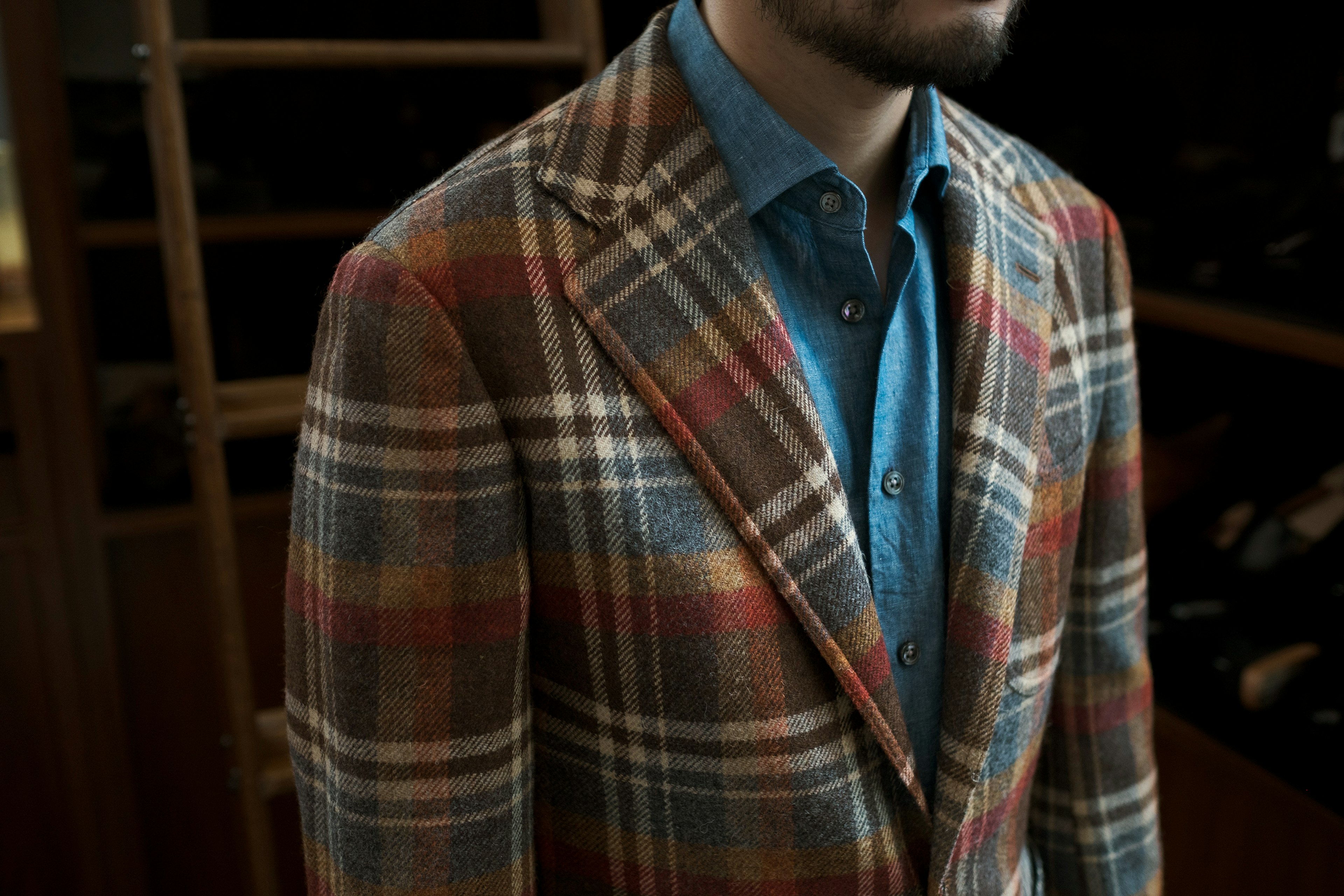 The Model 12 is a versatile form based on workwear jackets of the 1930's. Filling the space between the slightly more formal Model 3, which can be worn as part of a suit, and something more casual like our Safari Jacket or 3PB. With an emphasis on comfort and versatility, The Model 12 can be worn casually with chinos or denim as well as dressed up with wool trousers.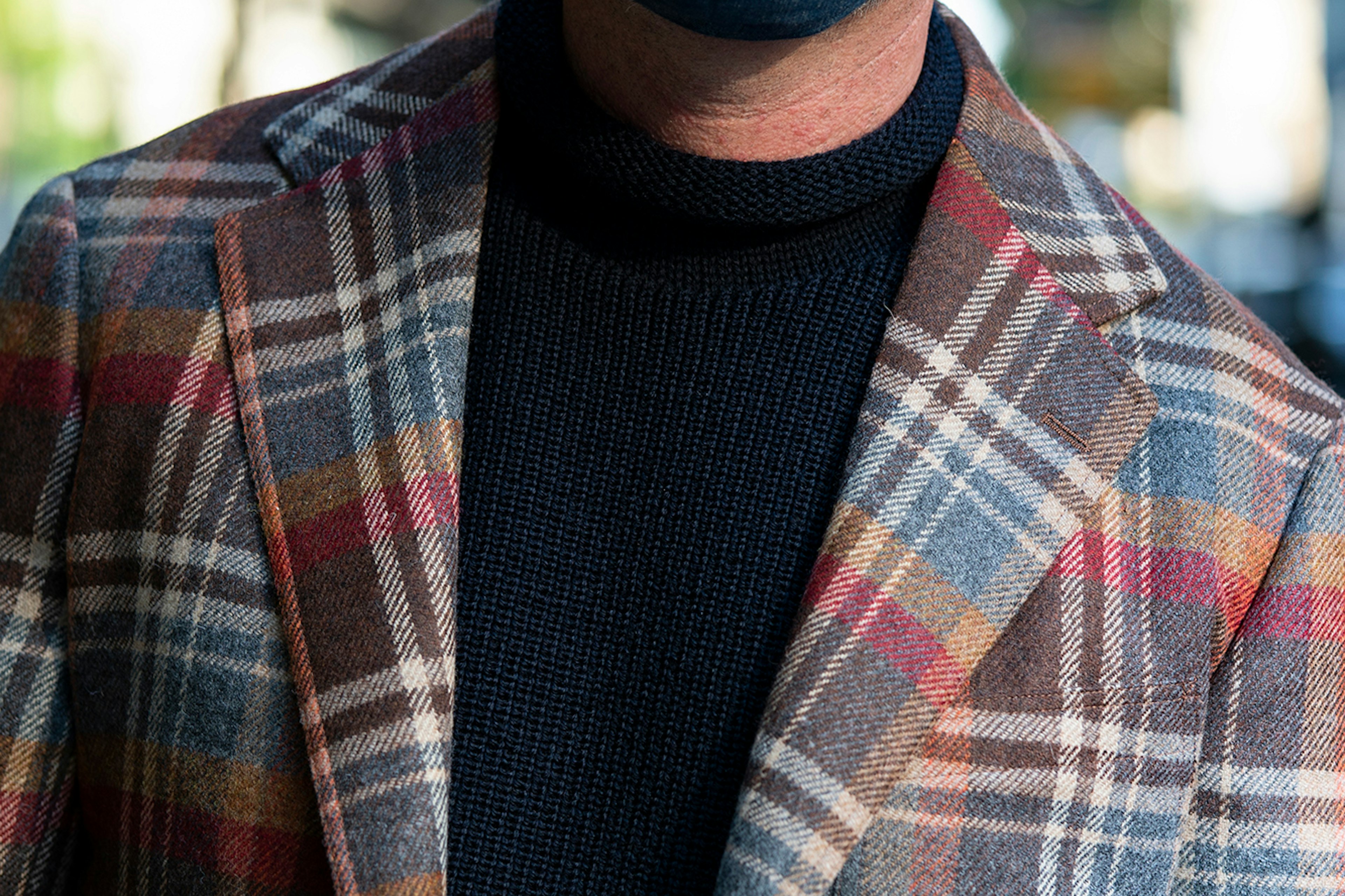 The shoulder is one of the most distinctive features on any jacket. The Model 12 features an unpadded, natural shoulder line similar to the Model 3, which allows it to sit close to the body.
It also features an extended shoulder; when the canvas is extended into the sleeve head, which helps to create a more flattering silhouette.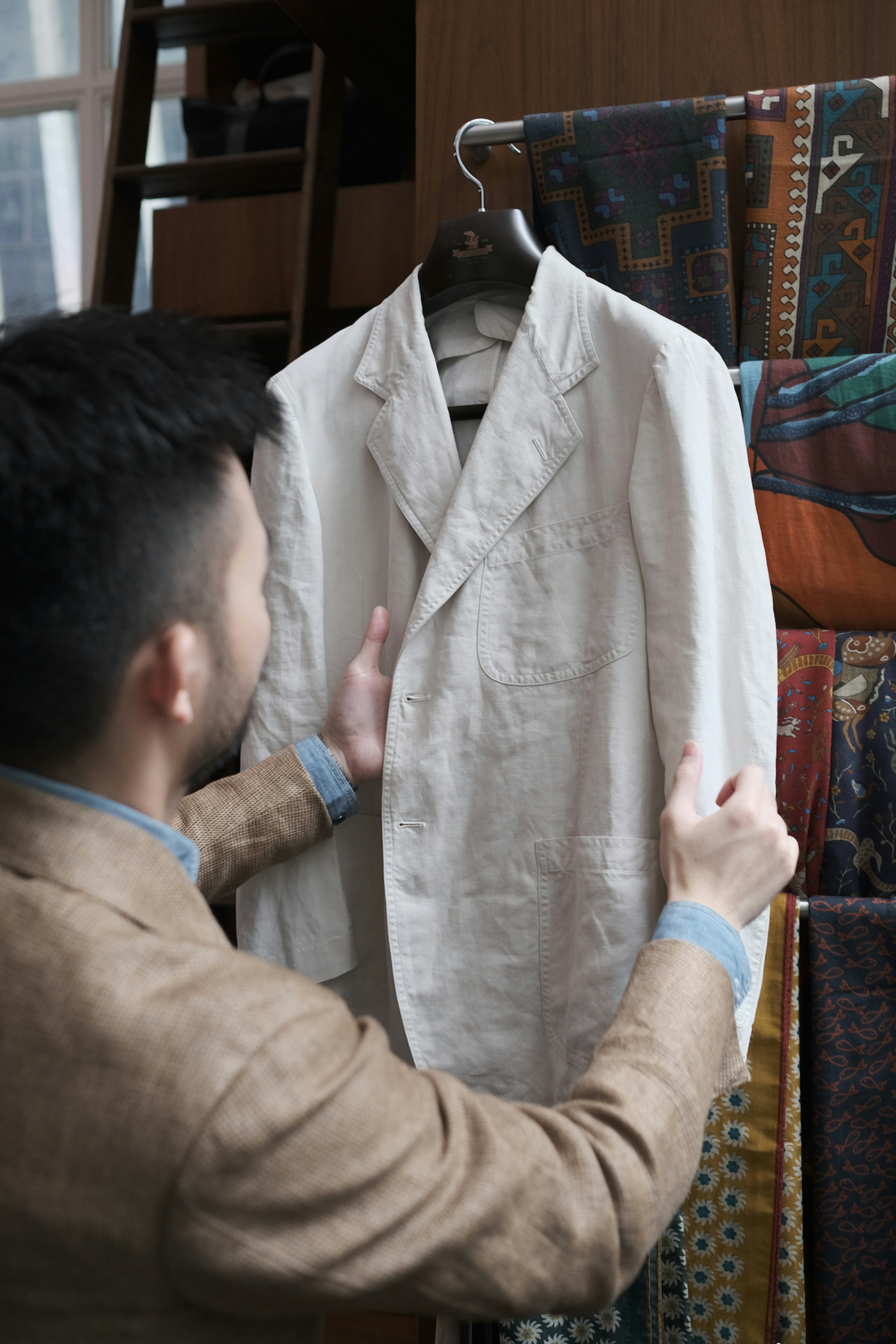 When developing a new model we often start by referencing tailoring highlights of the past. Jan's vintage jacket from the 1930's was the inspiration and starting point for the new Model 12.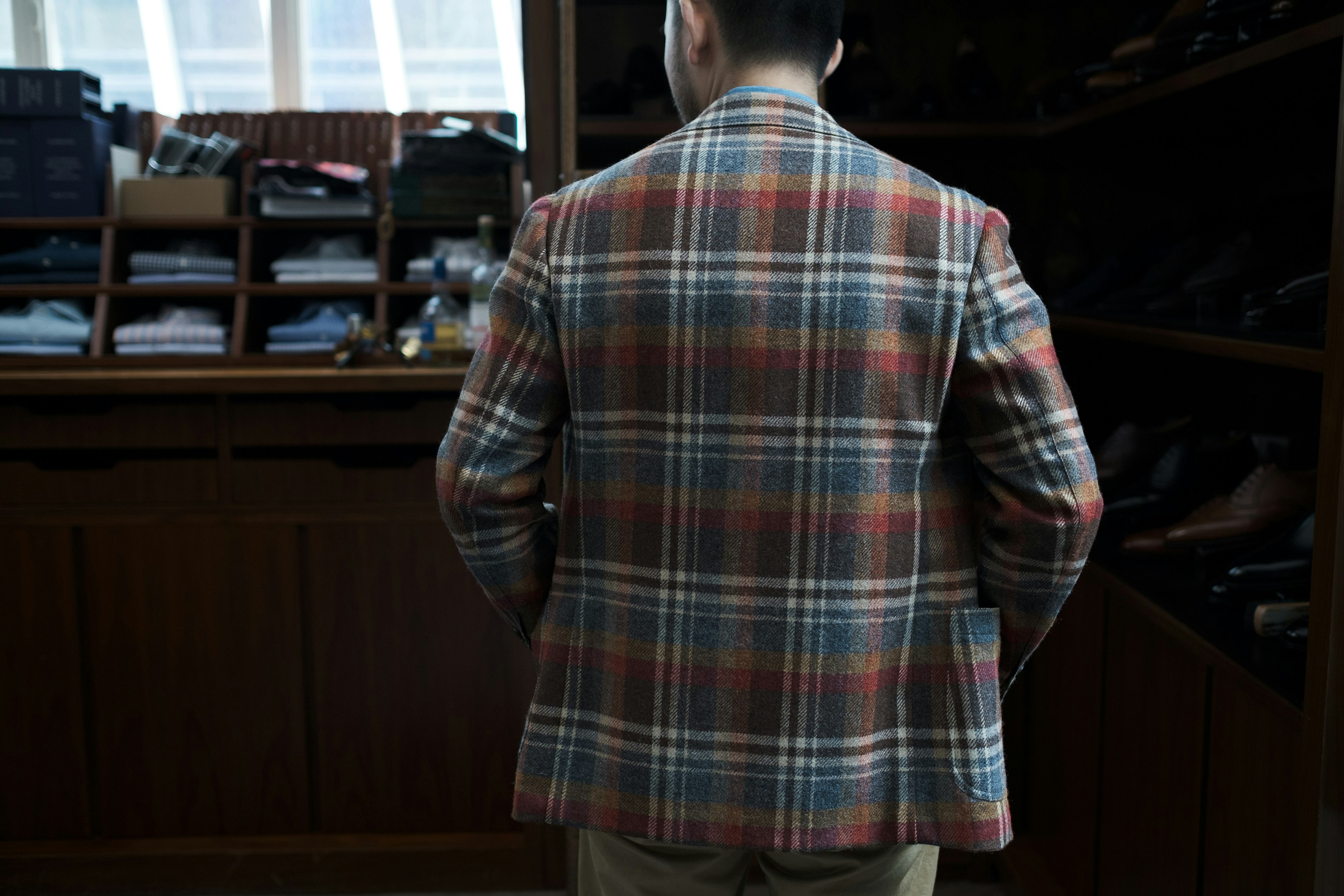 The original jacket featured a half belt and action pleats. We cleaned this up by making it as one full piece but retained the ventless back. In order to continue the seamless look we also removed the front dart.
These features mean that the fabric goes from the front to the back with almost no break, a construction that shows off large patterns particularly well.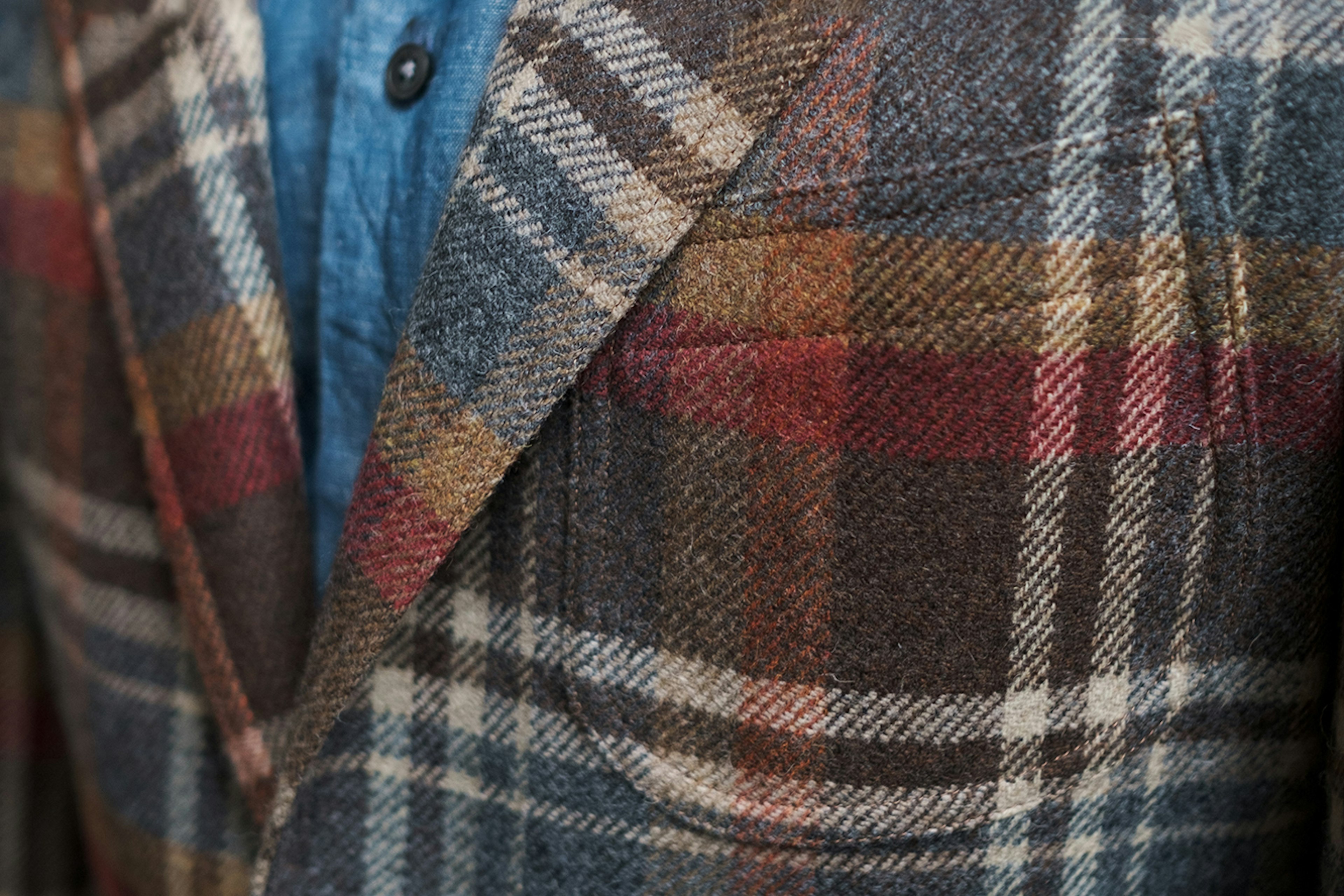 Patch pockets offer a sportier feel to any jacket, especially when also used on the chest.
The majority of our tailoring collection features edge or single machine stitching. For the Model 12 we used double machine stitching along the lapel and patch pockets. The extra stitching lends itself to be more easily paired with casual bottoms such as our sports chinos and jeans.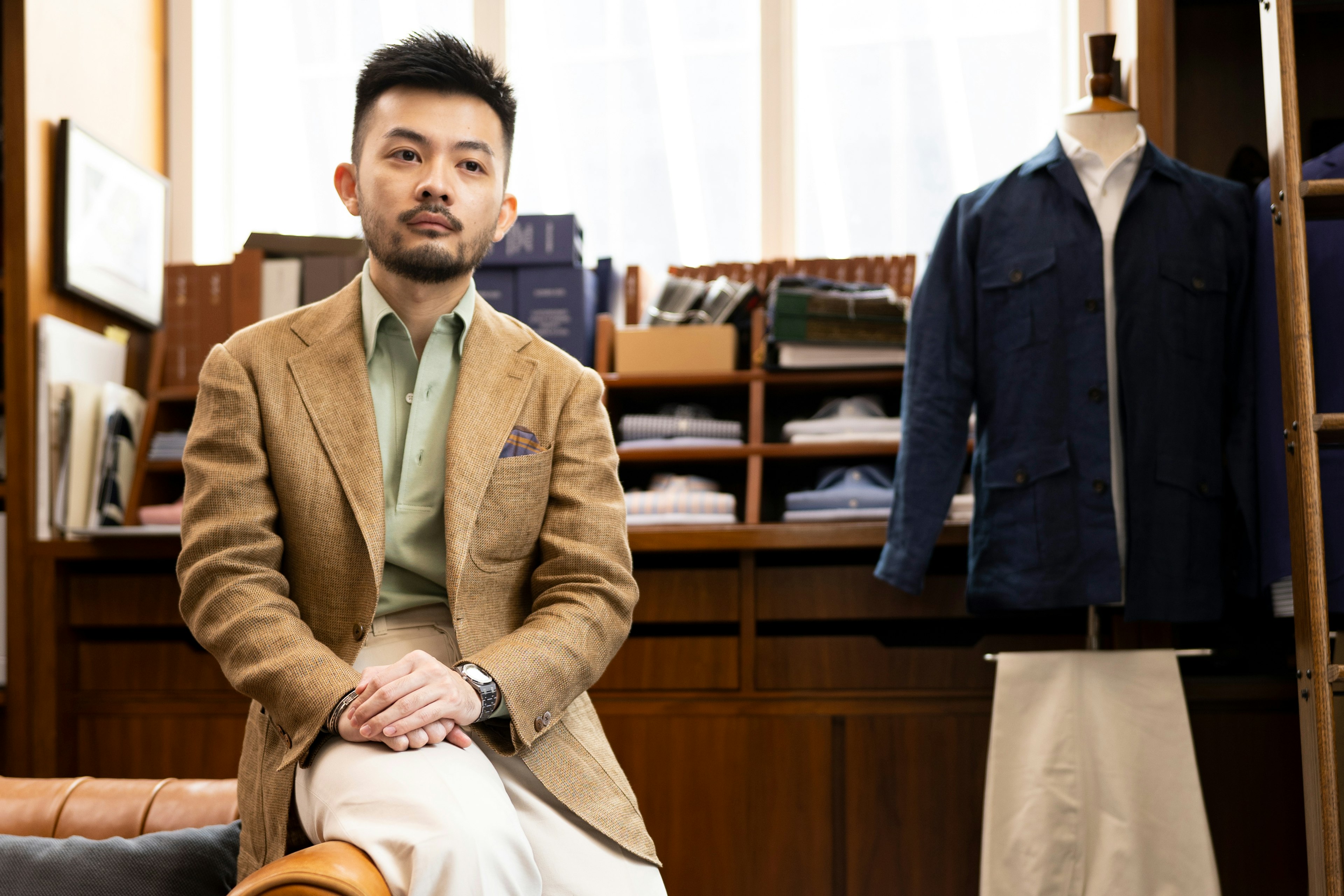 The Model 12 also differs from the rest of the collection in some ways that you may not initially notice. We use a softer canvas to give an even more generous drape in the chest. Whilst slightly more comfortable and easy to wear, this also makes achieve a masculine silhouette to flatter all body types.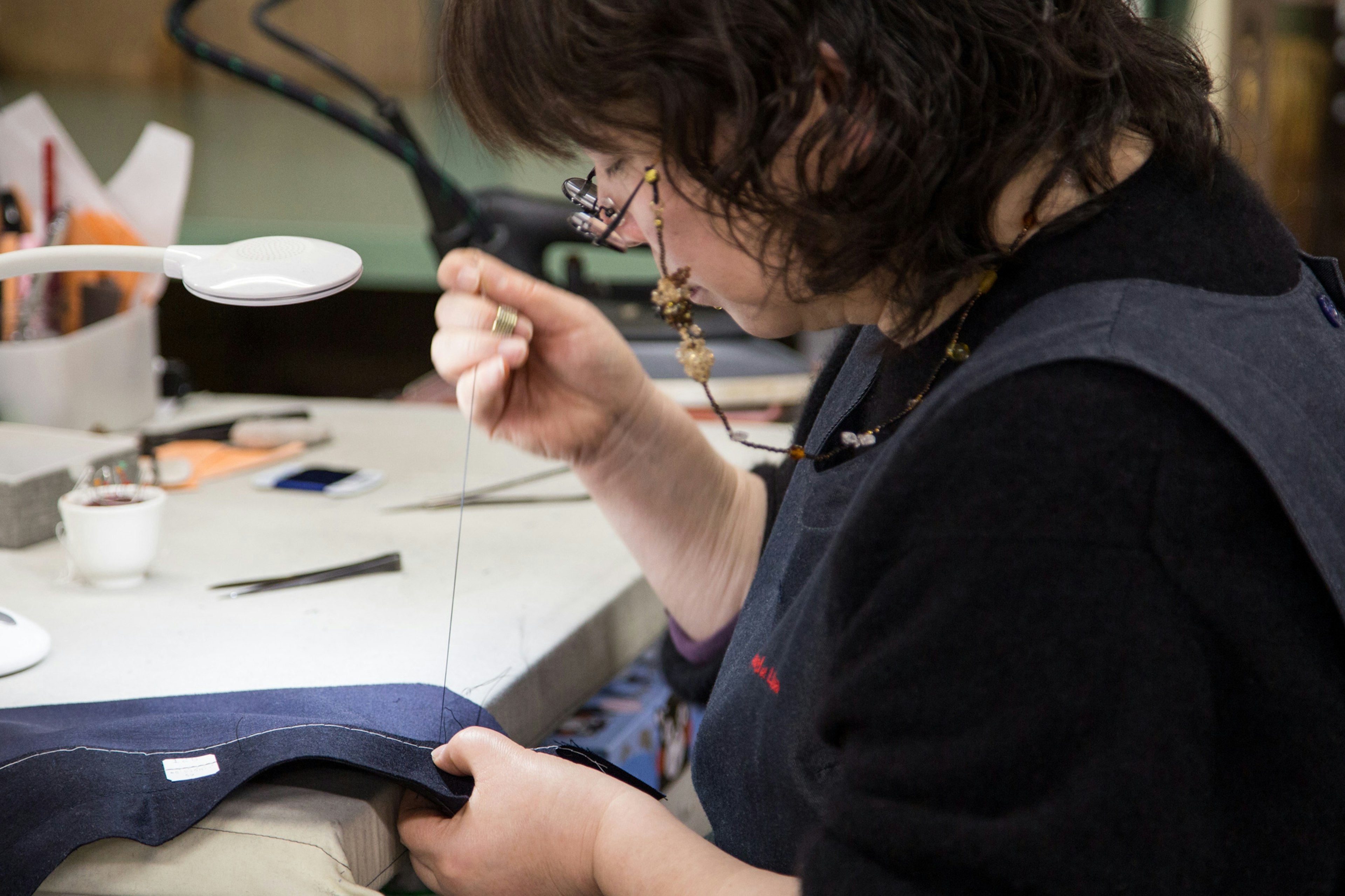 Our Design, Made by Ring Jacket
We set out with the goal of creating a range of tailoring that would be ready for any occasion. Over a decade we've designed and refined the collection in partnership with Ring Jacket, a small Japanese manufacturer.
Ring Jacket has a rich history of more than 60 years in ready-to-wear and custom garments. We partnered with them because of their consistency, attention to detail and ability to give made-to-measure garments what can only be described as three dimensional 'life'.
Ring Jacket pattern makers visit The Armoury NYC three times a year for trunk shows offering made-to-measure services and exclusive fabrics.