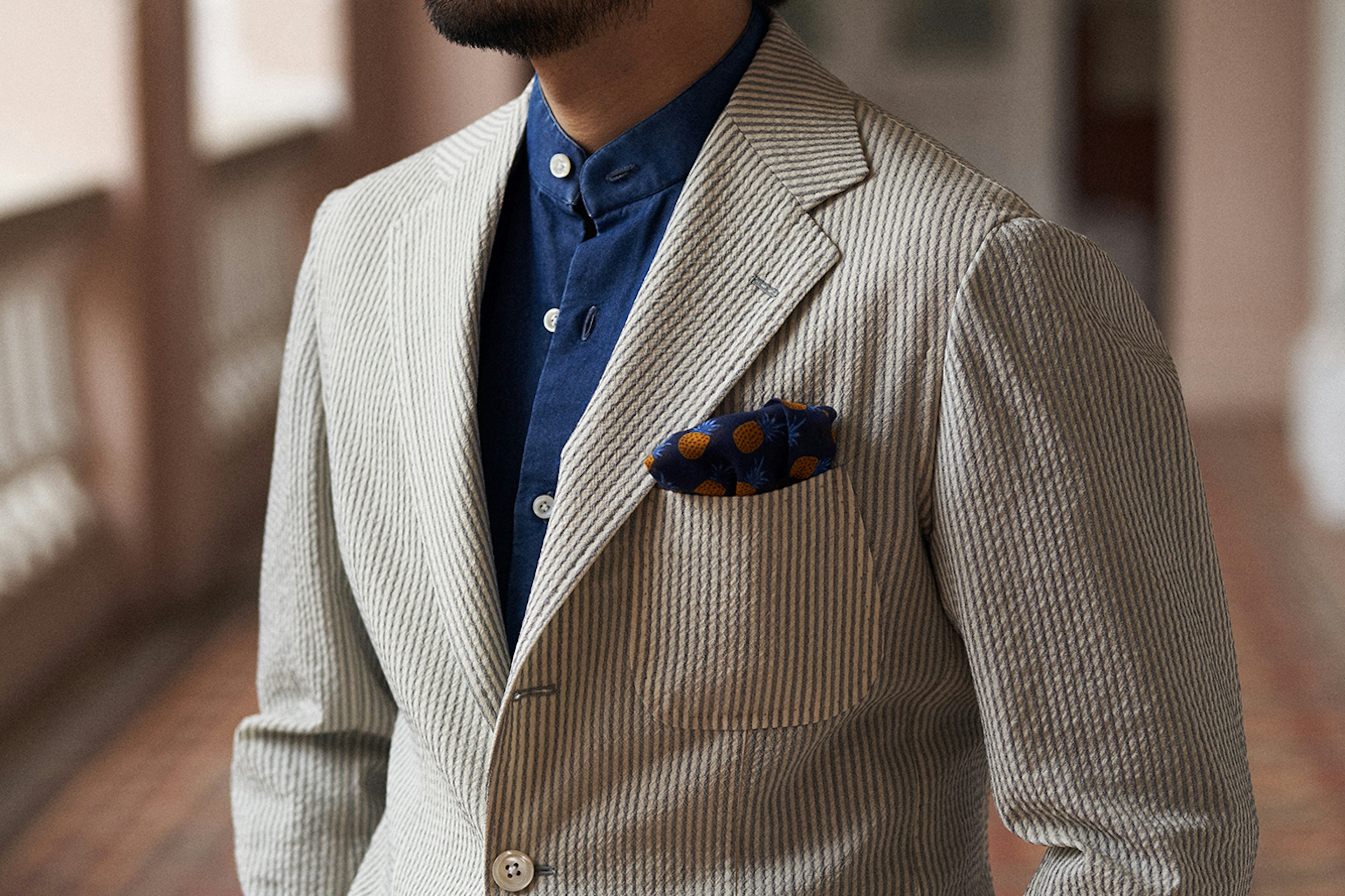 The Model 7 was our answer to those looking for a travel sport coat. The ever popular Model 3 model lent its fit and dimensions but we removed all canvassing and lining to make it as light and breezy as possible.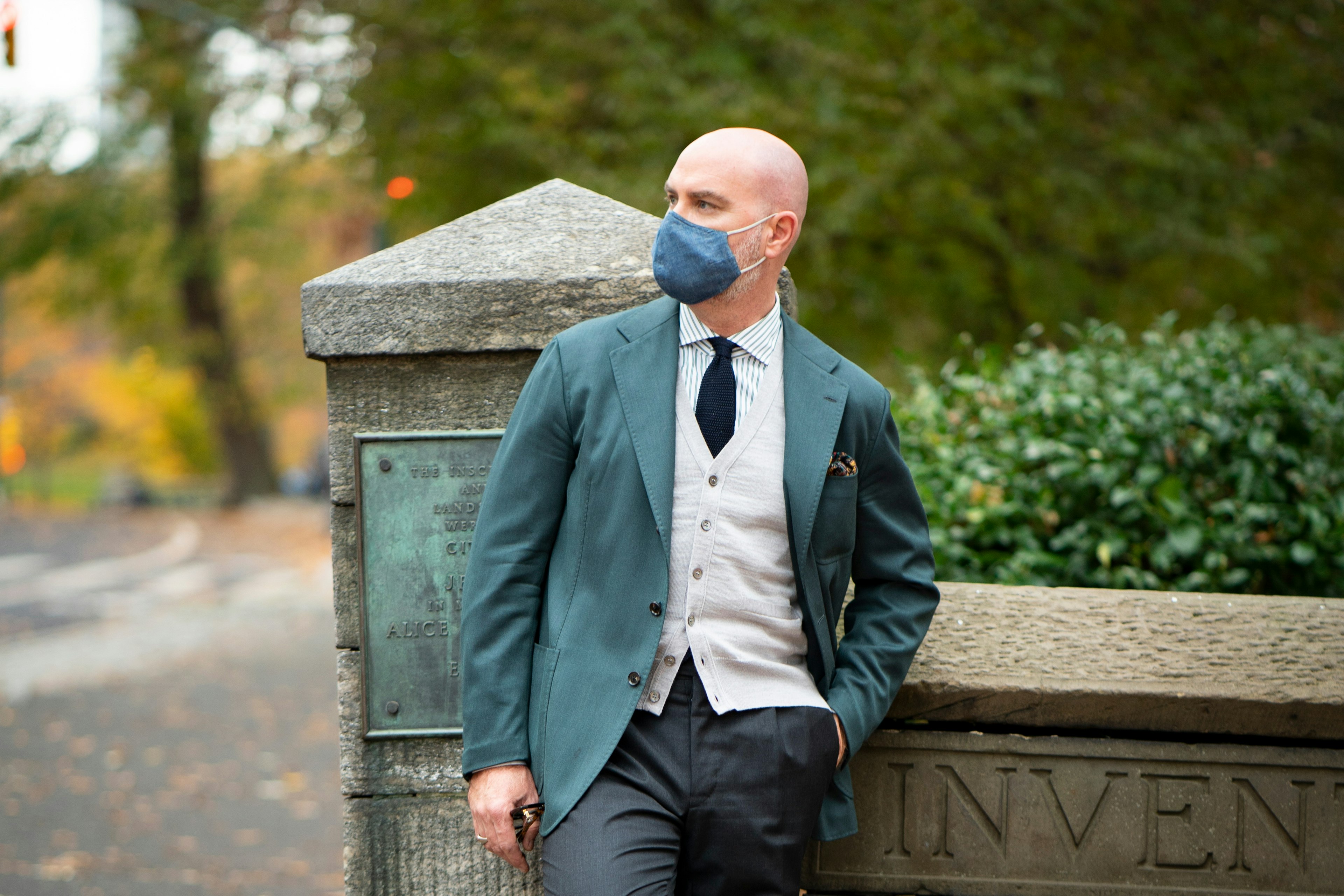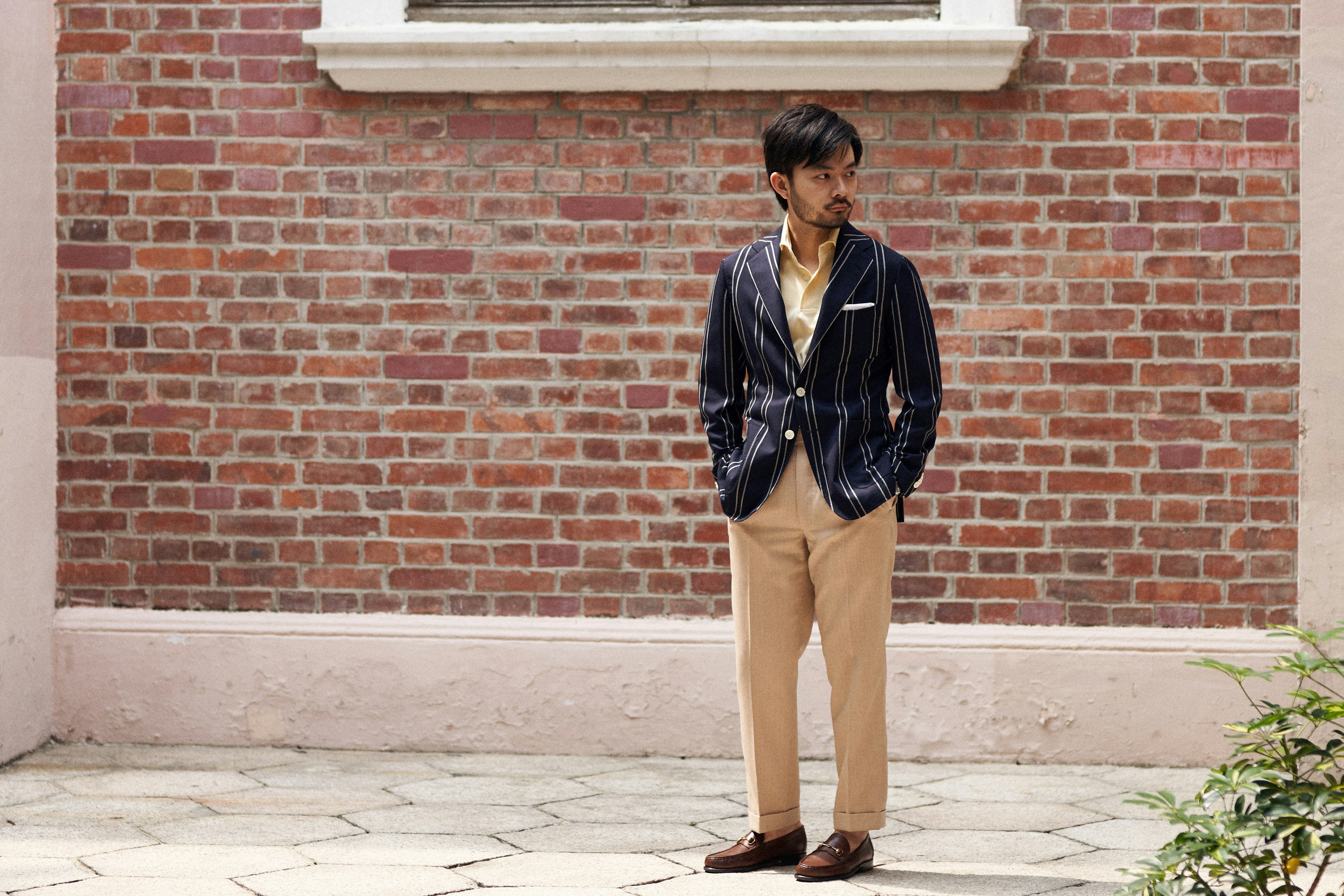 Travel Ready
The Model 7 Travel Jacket is one of our most casual piece of tailoring. Without the usual canvassing and lining, this jacket is perfect for rolling up and hitting the road. We've recently debuted it as a suit too, which makes for an excellent formal option in the heat.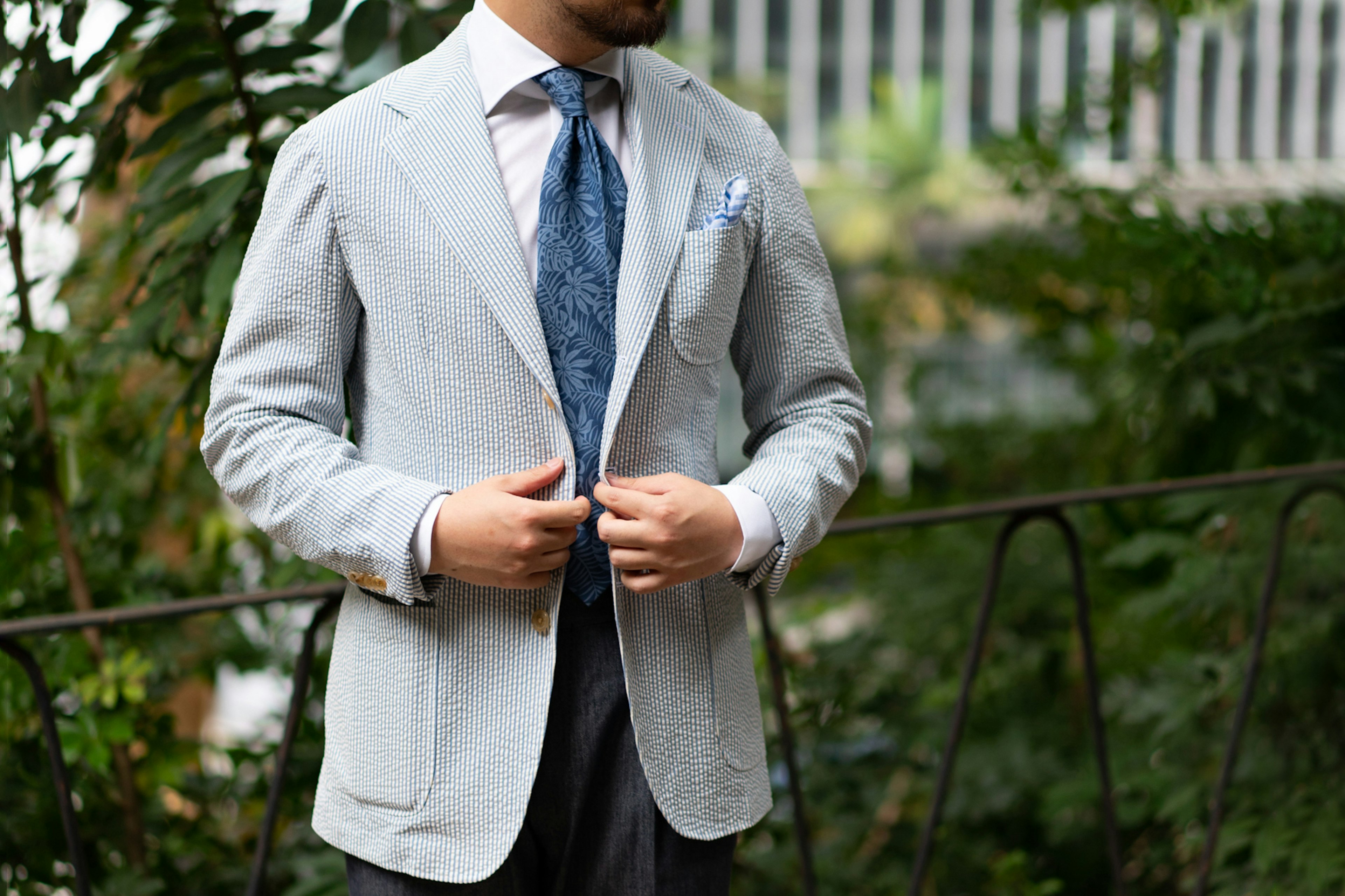 The Model 7 features an unpadded, natural shoulder line which allows it to sit close to the body.
The extended shoulder gives the appearance of a more powerful silhouette. This flattering effect is created by extending the front panel slightly into the sleeve head, giving the sleeve slight 'rollino' sleeve. This is typical of many Florentine style jackets, like those of Liverano & Liverano.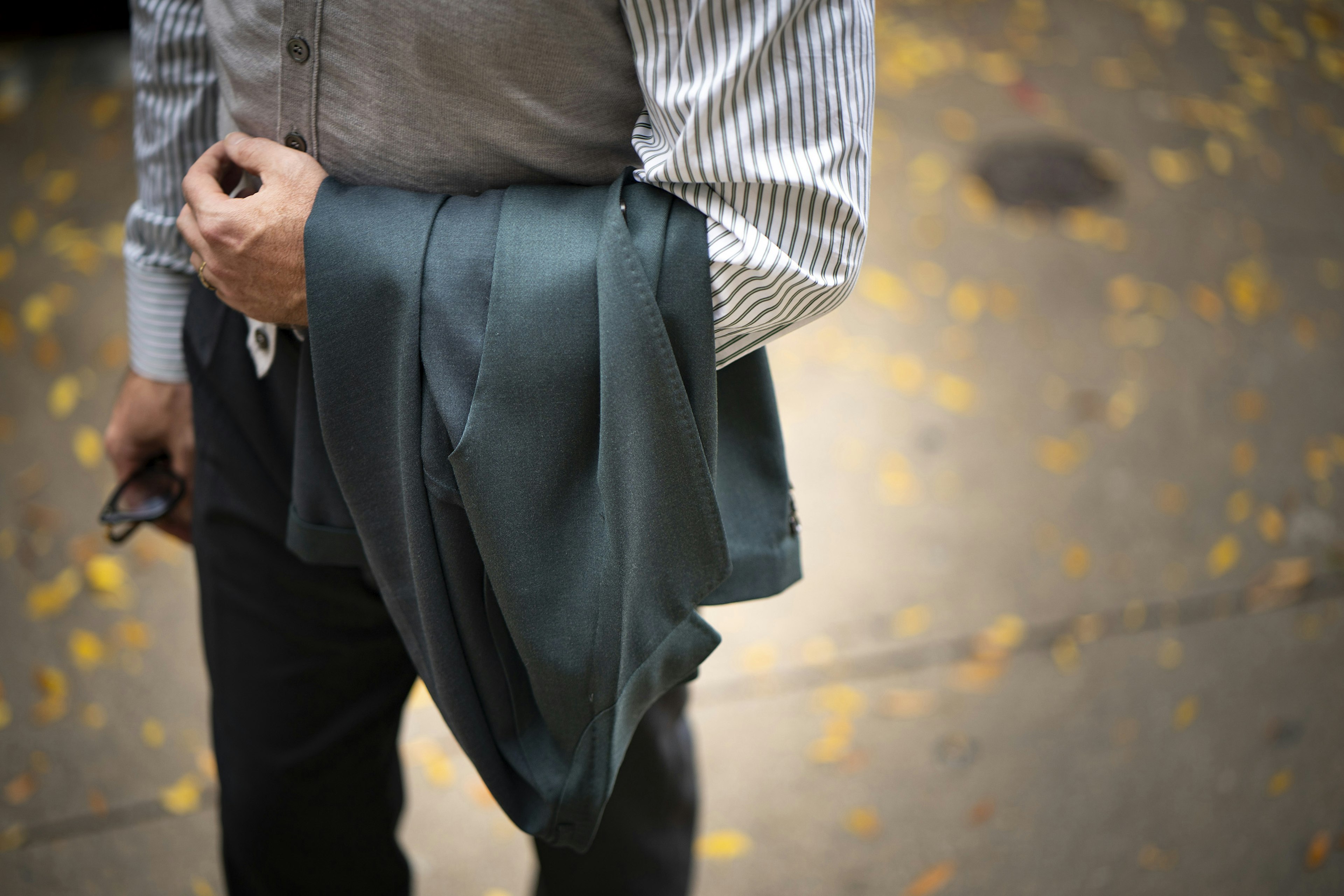 While we usually opt for a fully canvassed jacket, the Model 7 benefits from having no structure at all. We've even removed the lining, making this jacket a perfect vacation garment.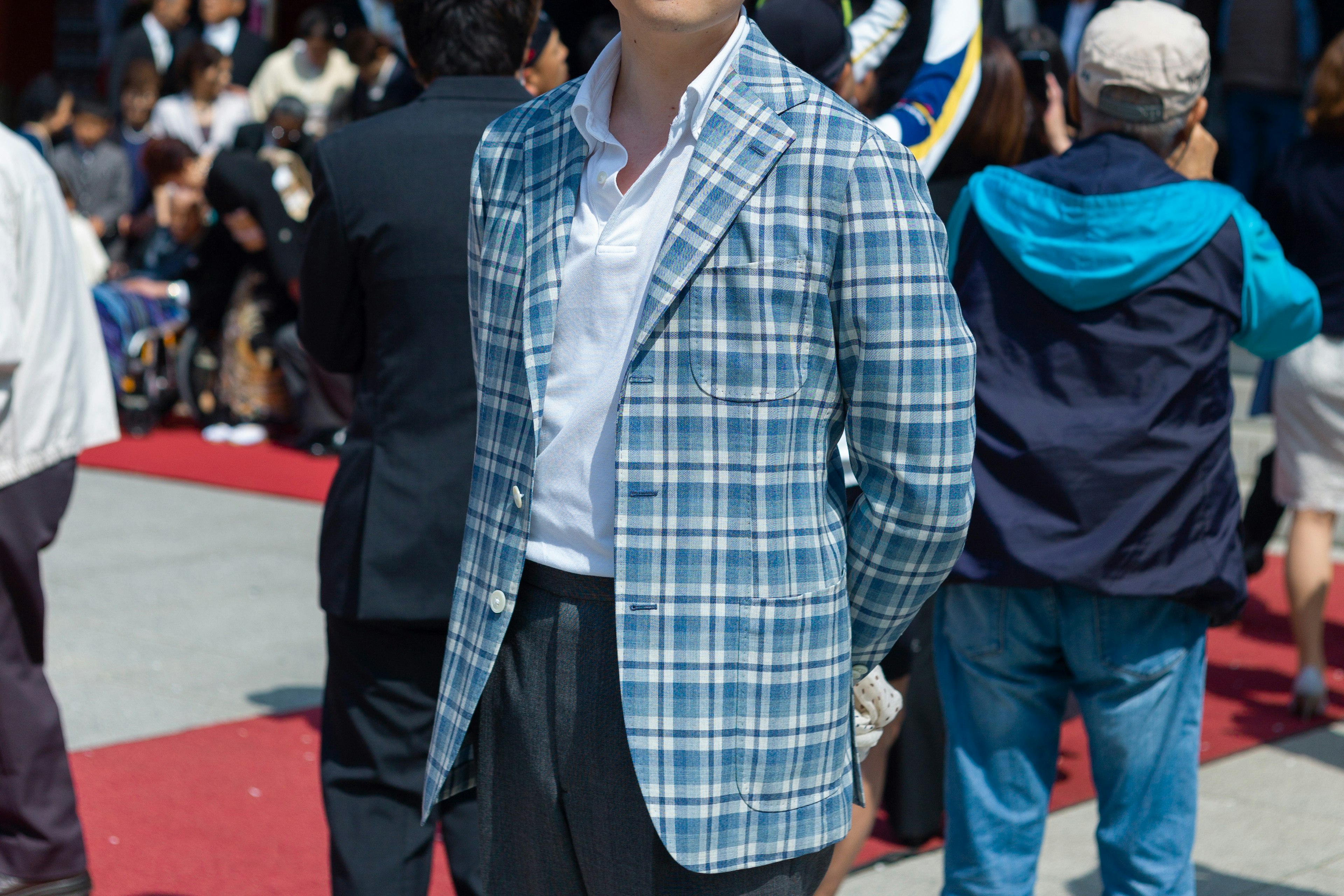 A frequently used term in tailoring; this means that a jacket is made with 3 front buttons, but the lapel rolls over to cover the top button. The Model 7 is cut so only that the middle button is intended to be used.
The lower quarters of the jacket sweep away to emphasize the suppressed waist and full chest — a more flattering silhouette.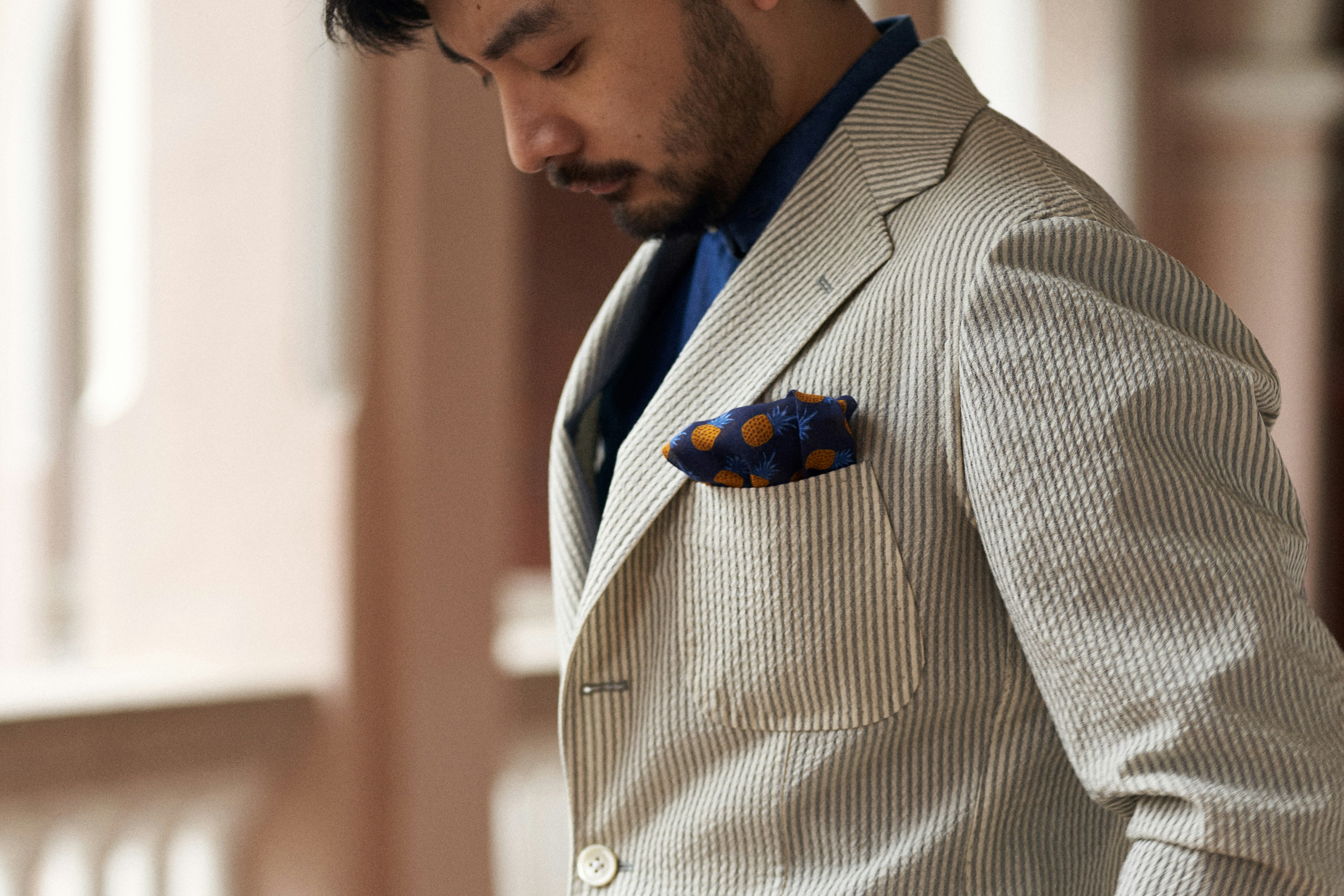 Another casual feature of the Model 7 are the pockets. Instead of the standard jetted and welted pockets of the Models 1, 3 and 6, the Model 7 features three gently rounded patch pockets.
In pursuit of a warm weather jacket the patch pockets benefit from not requiring additional fabric inside the jacket.
There is an additional small patch pocket a the hip, inside of jacket for the keys and small change.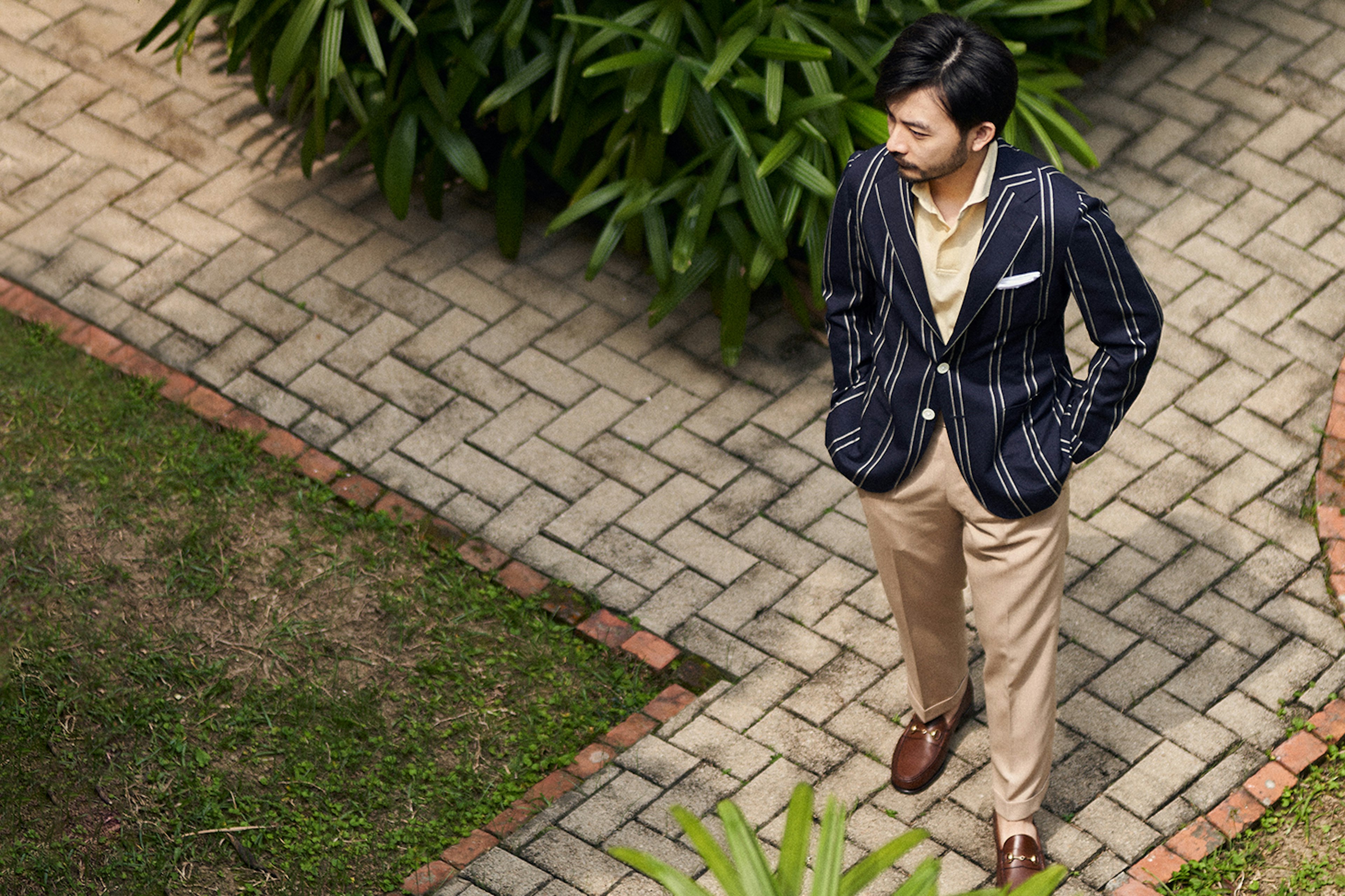 Known in Italian as "cuneo martello", the dart hidden under the lapel provides a bit of body to the chest without the use of standard canvasing.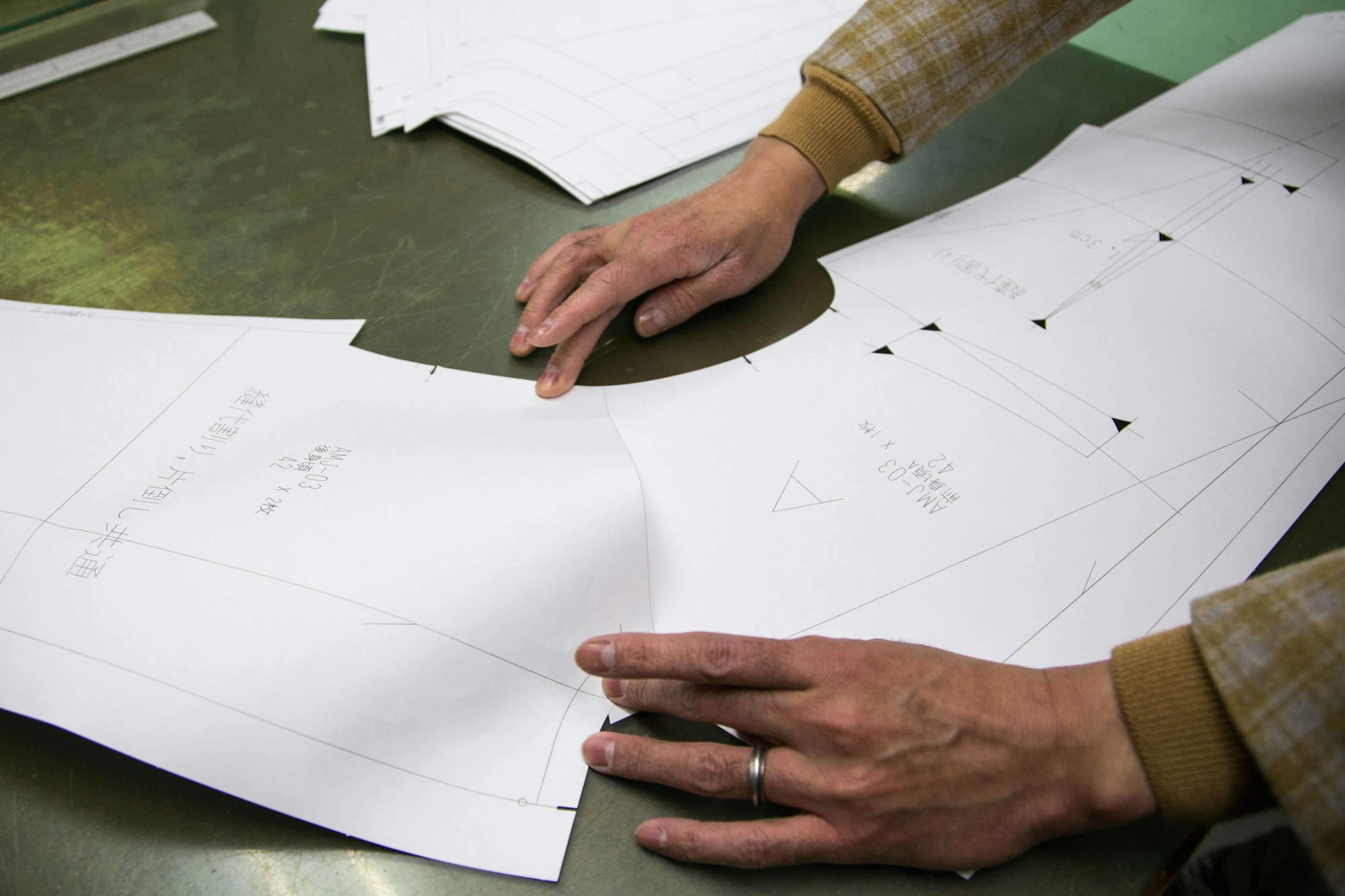 Our Design, Made by Ring Jacket
We set out with the goal of creating a range of tailoring that would be ready for any occasion. Over a decade we've designed and refined the collection in partnership with Ring Jacket, a small Japanese manufacturer.
Ring Jacket has a rich history of more than 60 years in ready-to-wear and custom garments. We partnered with them because of their consistency, attention to detail and ability to give made-to-measure garments what can only be described as three dimensional 'life'.
Ring Jacket pattern makers visit The Armoury NYC three times a year for trunk shows offering made-to-measure services and exclusive fabrics.