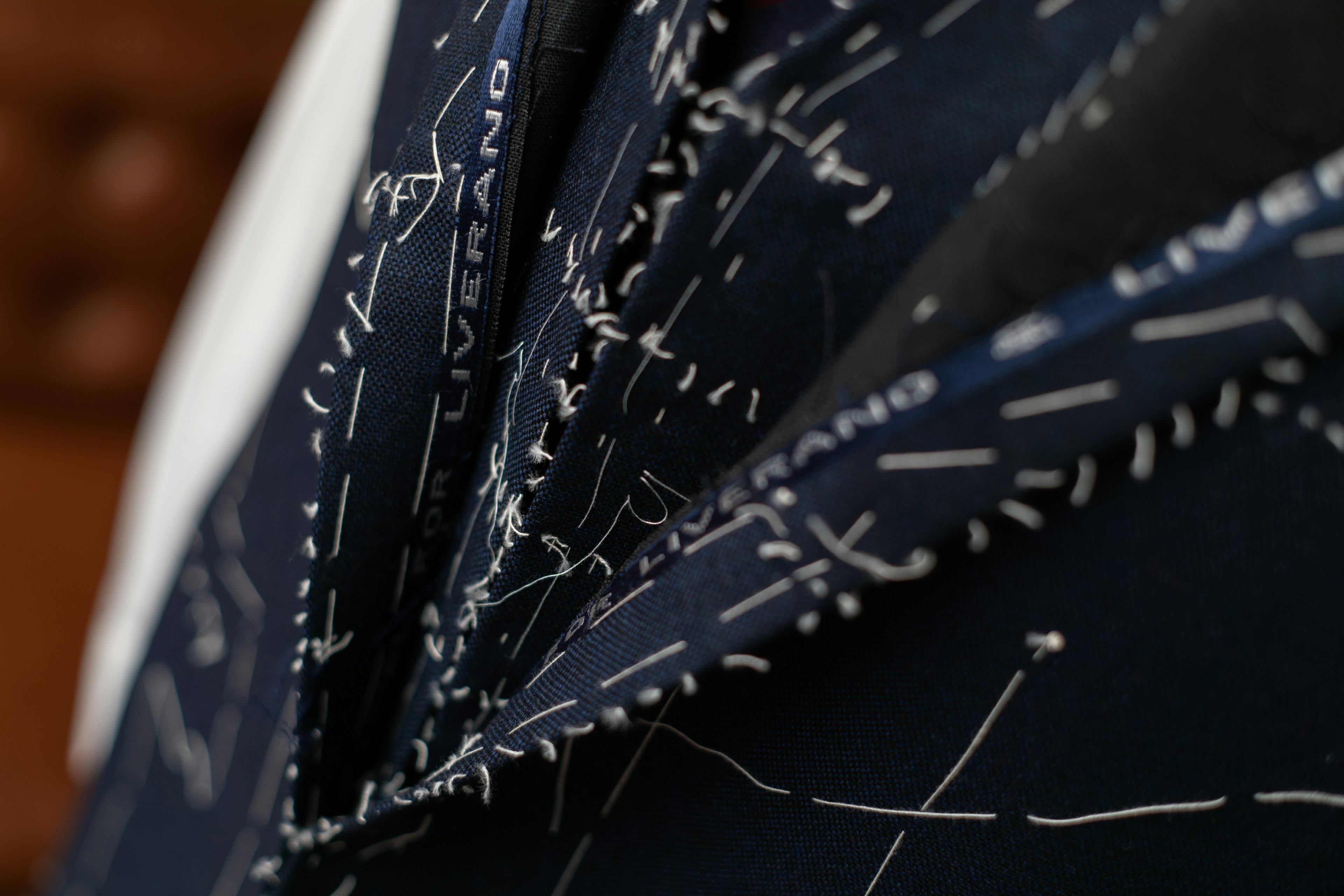 Back to all Articles
An Experience in Bespoke: A Year in the Making
We guide you through the process of ordering, fitting and delivery of a bespoke suit by Florentine tailoring house Liverano & Liverano.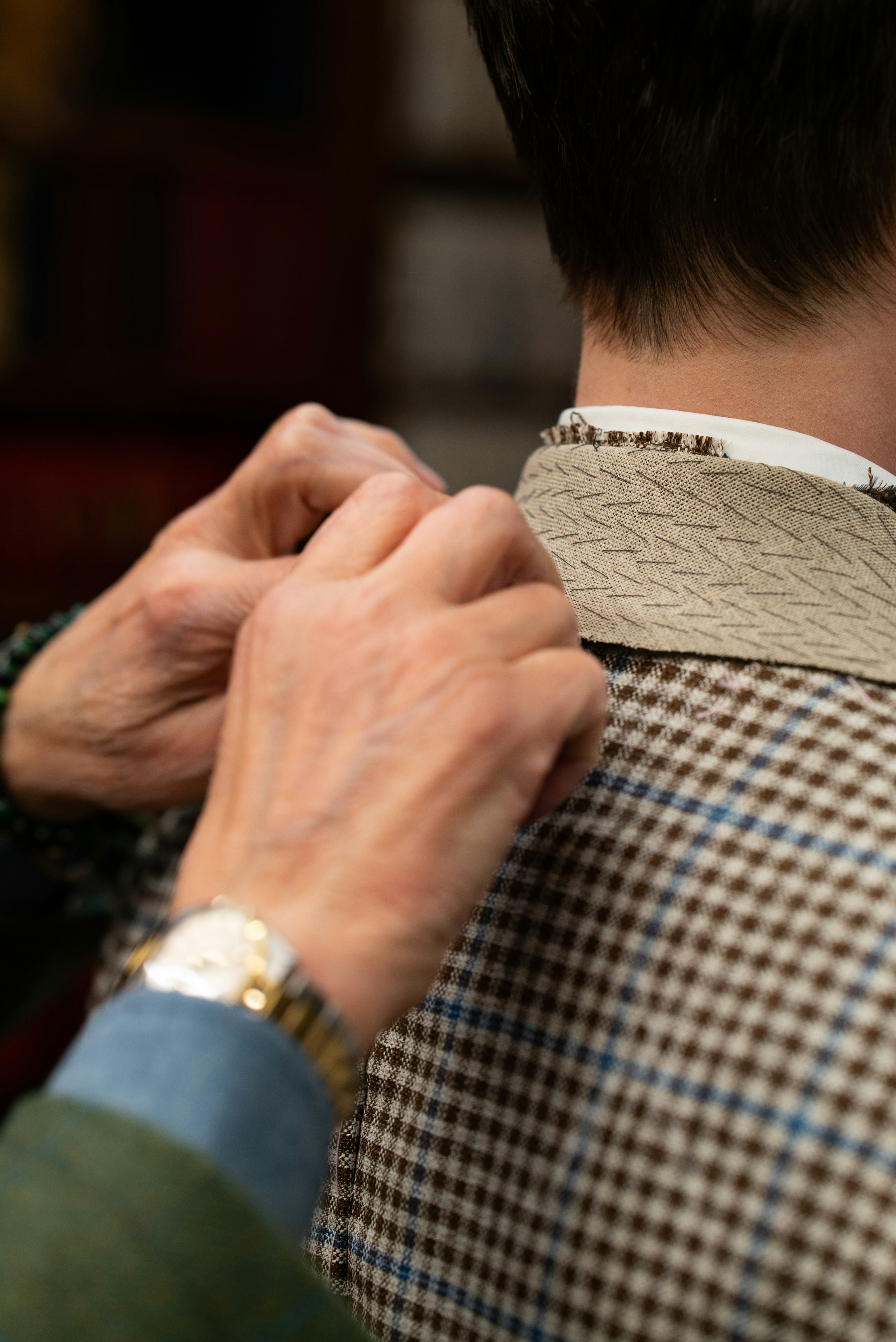 Bespoke tailoring occupies a very special place in classic men's dress. It's the oldest and most traditional way of producing clothes — a custom pattern is drafted for the customer and then honed through a series of fittings. But in the age of mechanical production, where Ready-to-Wear garments are readily available, it's hard to understand why anyone would go through all this effort to build a wardrobe. Even with the renewed interest these days in quality clothing and craft, bespoke can seem out of place in a consumer culture centered on instant gratification.
One reason to go bespoke is if you have trouble finding off-the-rack clothes that fit. Since ready-to-wear garments are made to fit a wide range of people, they can't account for the small physical deviations that happen from person-to-person. A more sentimental reason is that bespoke represents an old style of craftsmanship that has all but disappeared from the marketplace. For men who love traditional craft, the slow, iterative process and close relationship with a tailor are just as enjoyable as the end product itself.
Ordering a bespoke garment is very different from buying something ready-made. In this guide, we'll lead you through the four stages of bespoke tailoring using an example from one of our artisans, Antonio Liverano.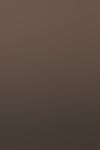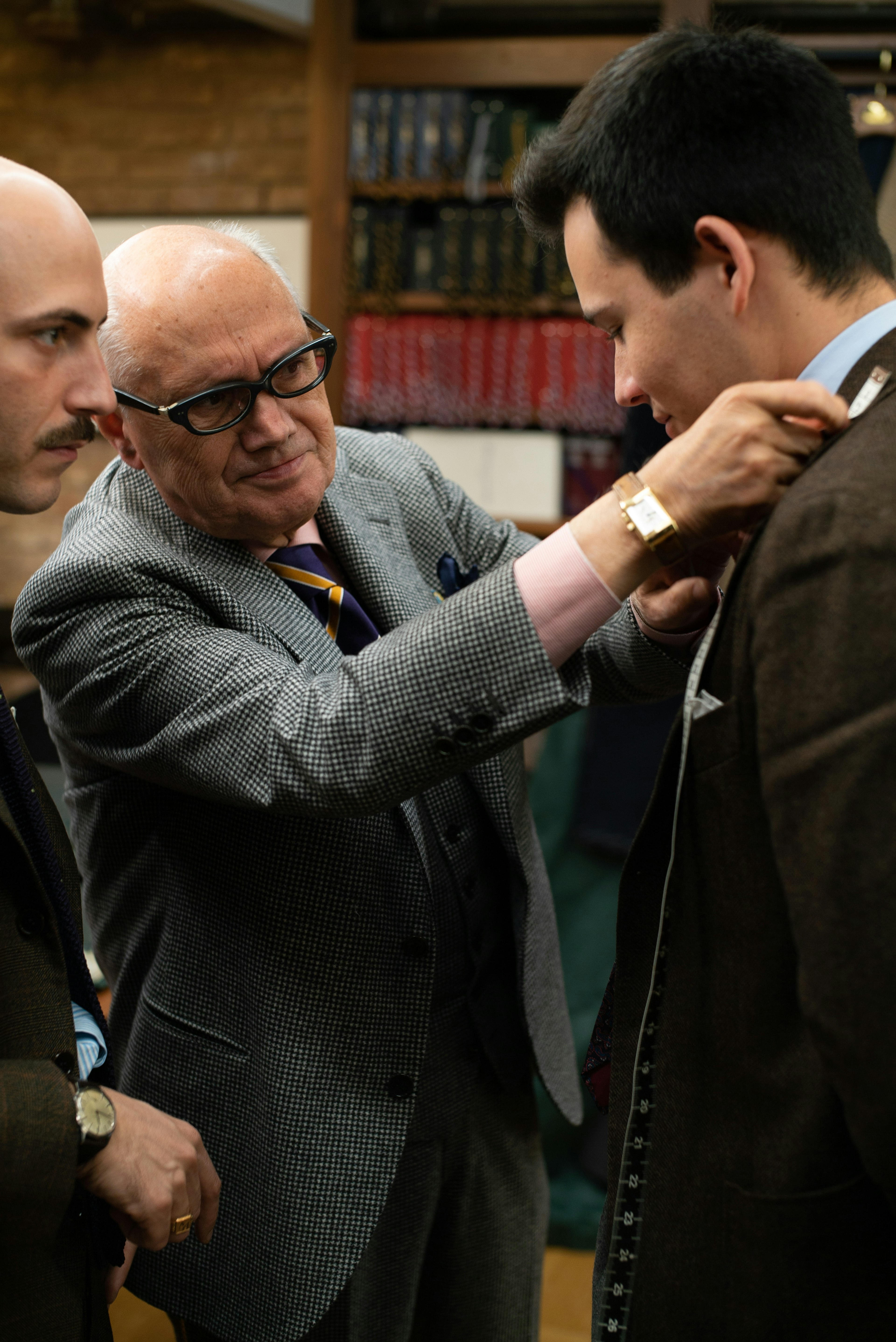 It Starts with a Conversation
Bespoke starts with drafting a client's pattern, from which the garment's panels will be cut and then sewn (think of the pattern as the tailor's architectural blueprint). To get that pattern, however, a tailor needs to take measurements of your body, as well as note things that may not be easily read off the notches on a measuring tape -– the pitch and slope of your shoulders, the prominence of your shoulder blades, and how you stand. One of the big advantages of bespoke is that a tailor can account for small nuances that would otherwise be difficult to address in Ready-to-Wear, which is why this in-person meeting is so critical to your first order. 
When walking into your first meeting, have an idea of what you would like to order. It doesn't have to be specific. The details of your order should naturally spring from the conversation you have with us and your tailor. But you'll want to know how you plan to use this garment. Will this be a wedding or work suit? Do you expect to wear it during the colder or warmer months? Would you like something that you can comfortably wear for travel?
Knowing these things beforehand will help our sales team recommend some fabric swatches. From here, you can choose your favorite and start to discuss styling details. Think of this as a collaborative effort. Liverano and our experienced team can lead you through the stylistic options and help you choose the best ones. You just need to tell us your goal and we can help you get there.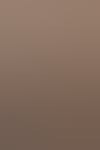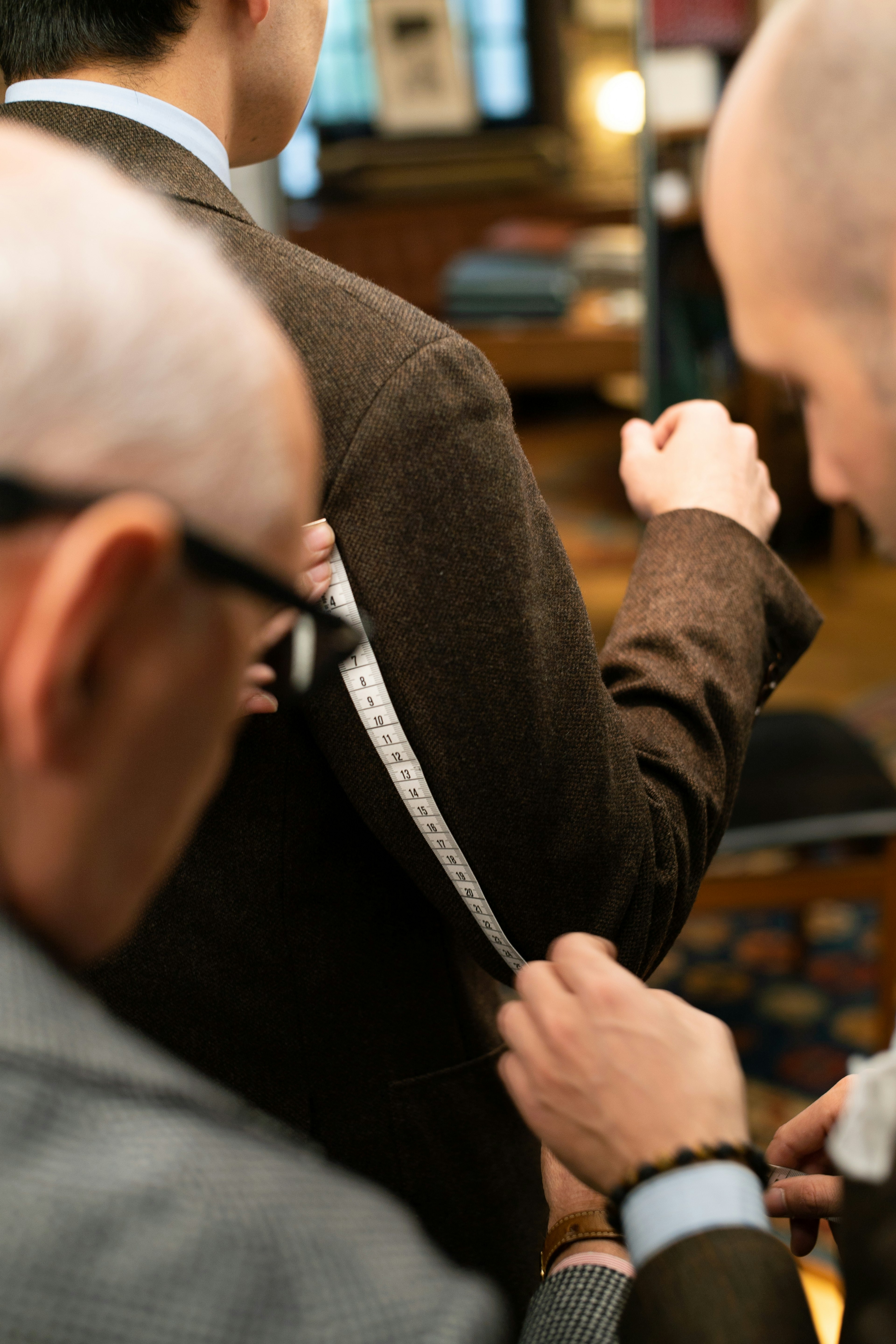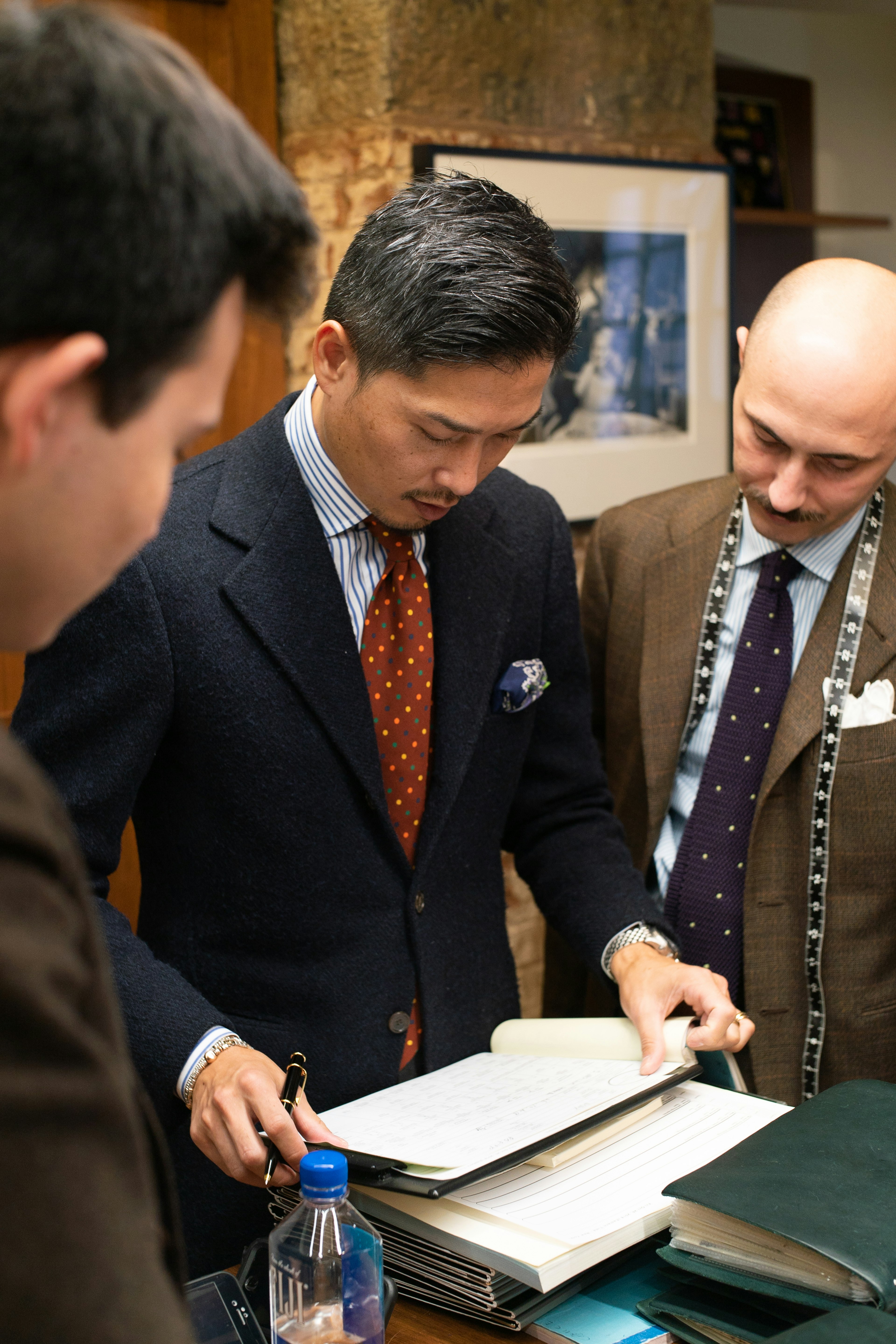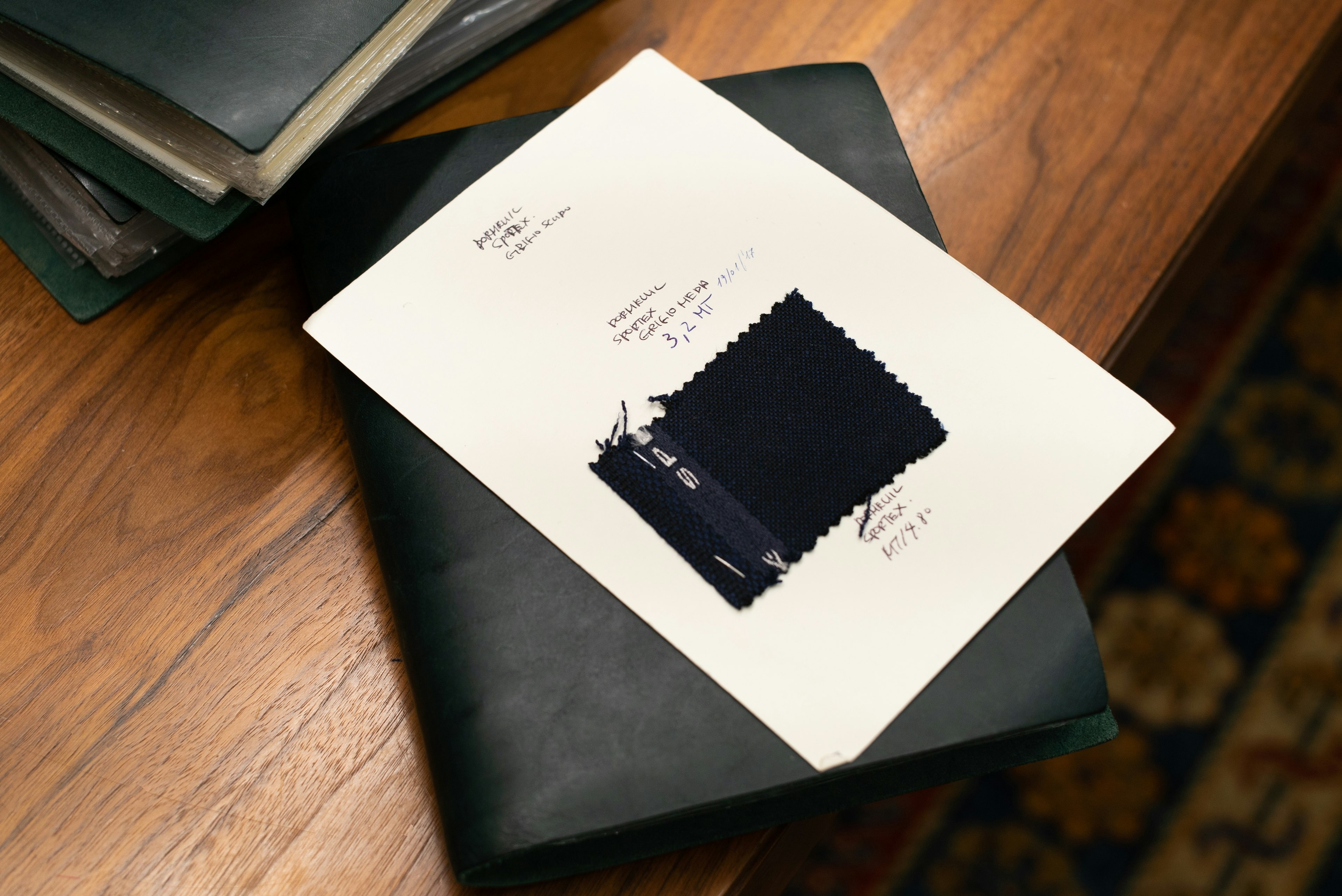 Following a conversation about your lifestyle, intended use and existing wardrobe Liverano will select a cloth from the archives that suits you.
Ultimately the cloth and styling choices are your decision but we often defer to Antonio. The benefit of commissioning a suit from a master with over 70 years of experience is his ability to push your boundaries and extend your personal style.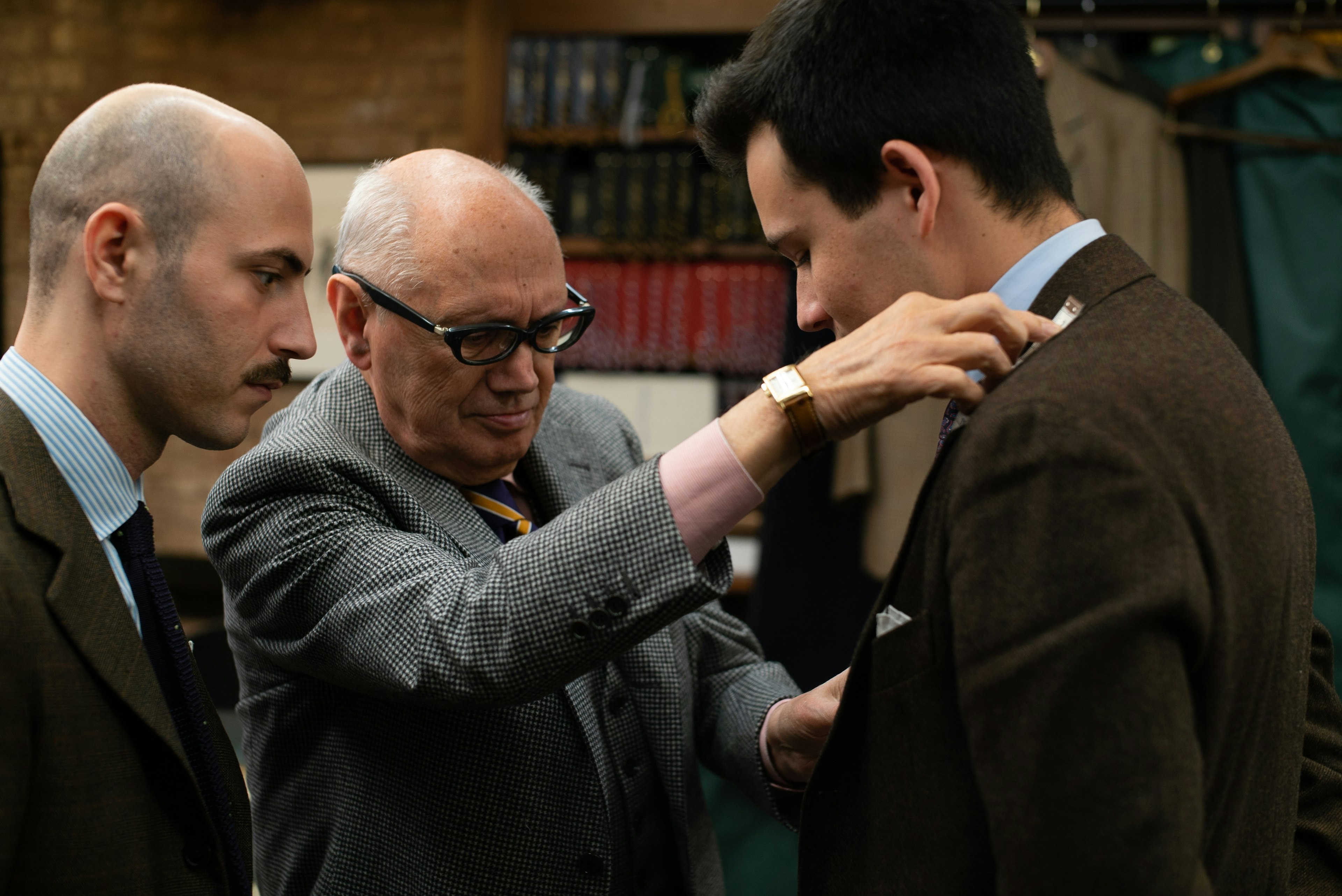 Step Two: The Basted Fitting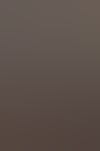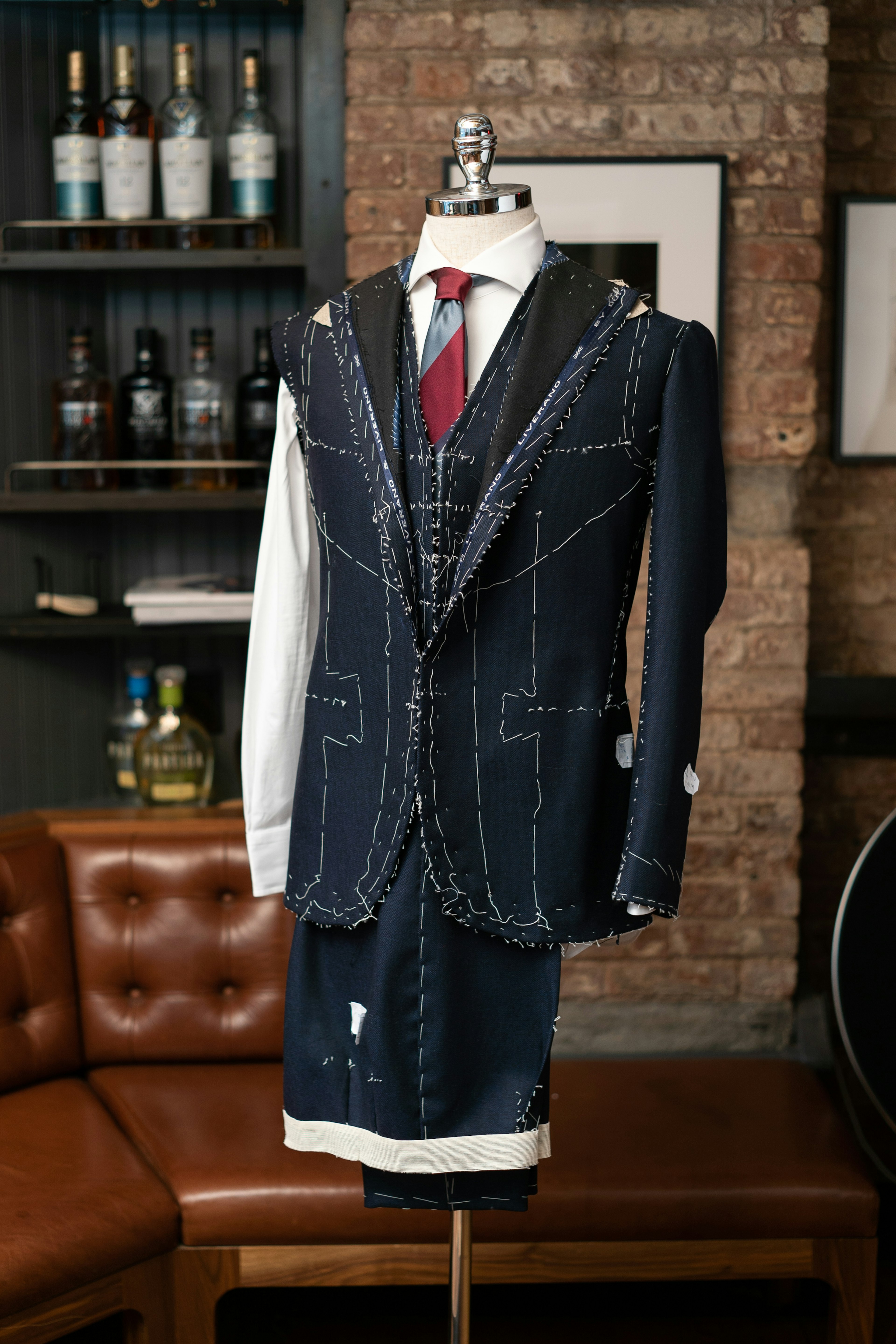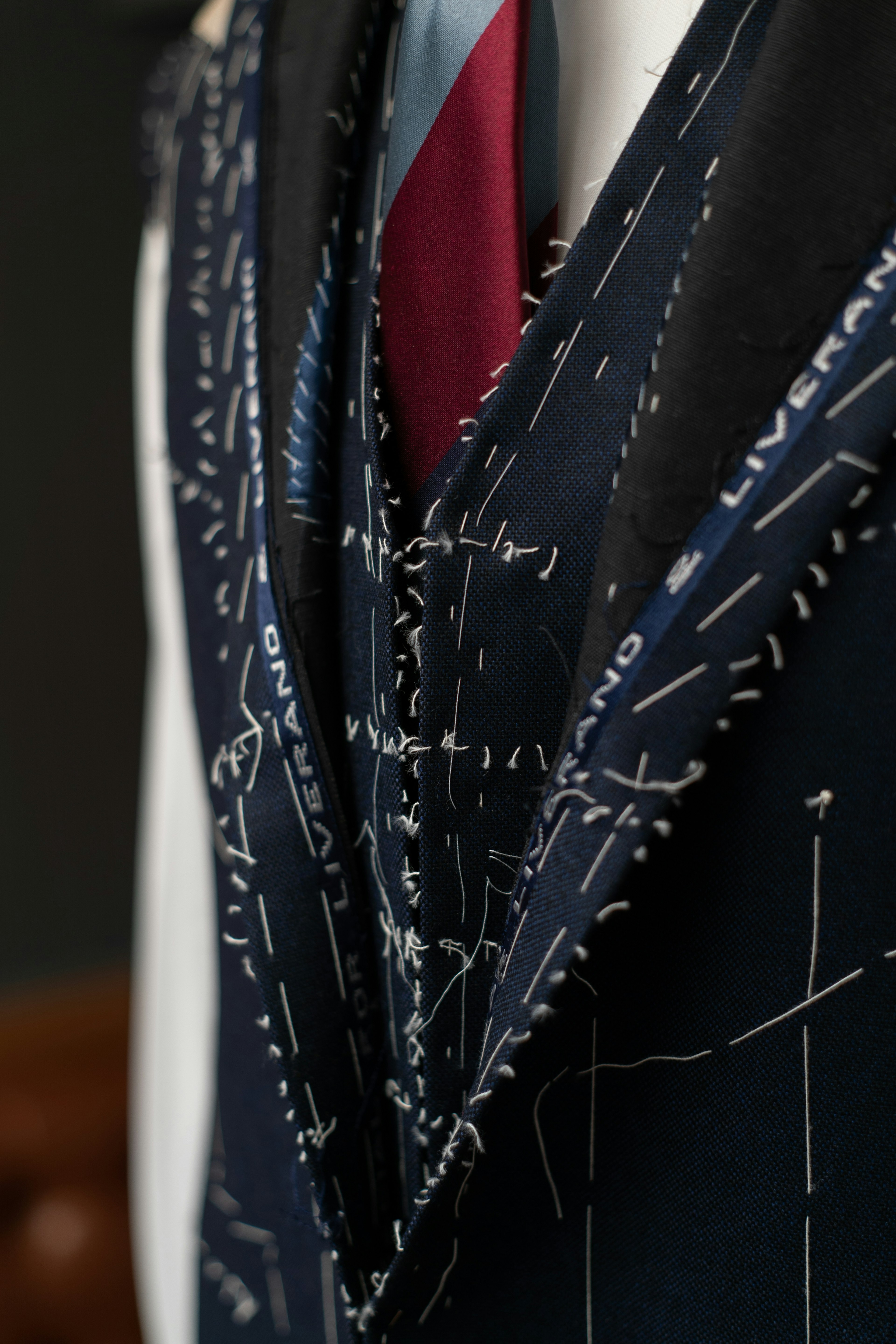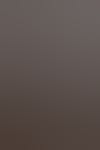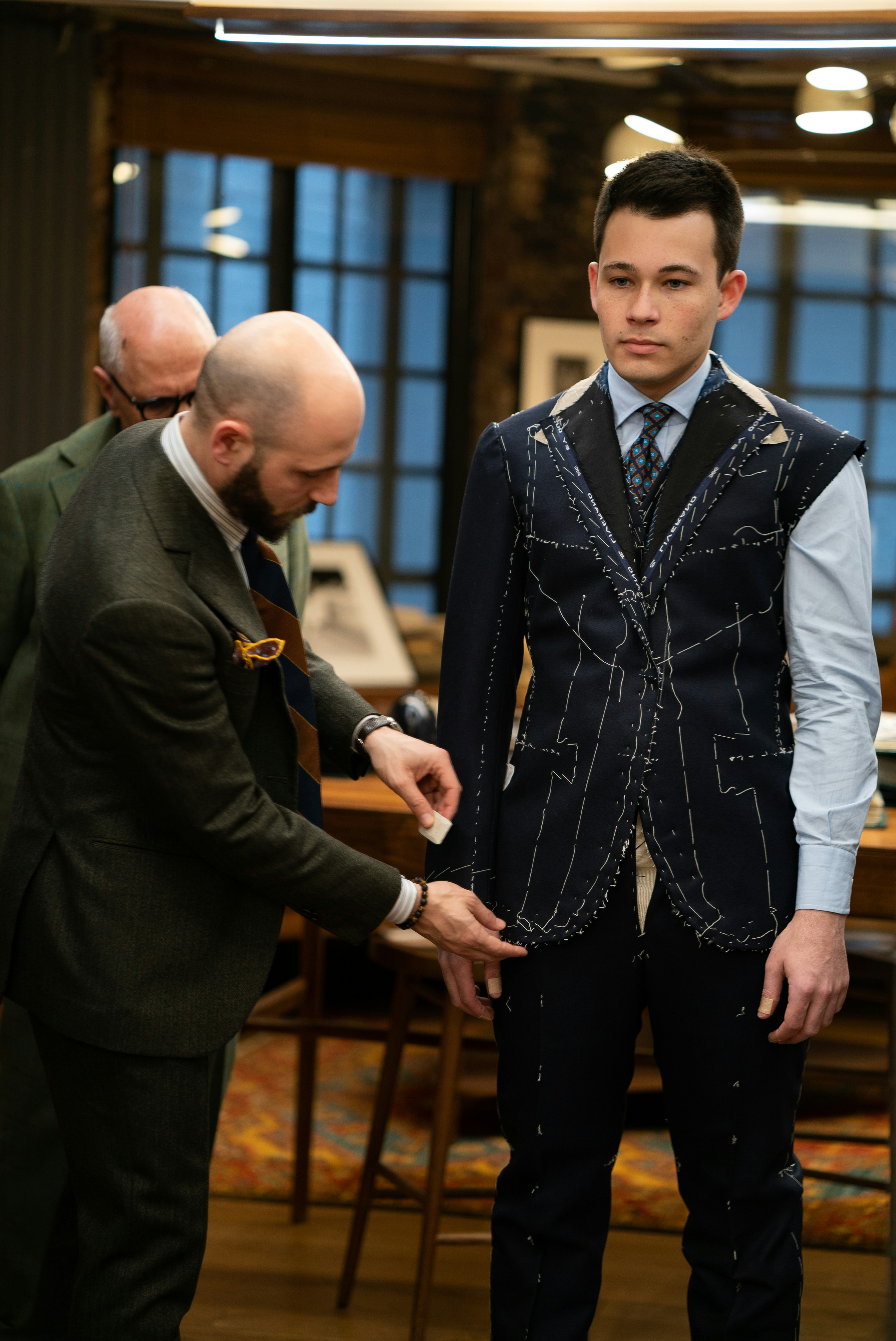 Even if measurements have been taken precisely, different fabrics will hang and drape differently, which is why fittings are essential. For your second meeting, a tailor will bring what's known as a basted garment, which is where the cloth you've chosen has been cut and provisionally sewn together using basting thread.
It's often said that the first fitting is for the tailor, not the client. That's because the garment will come to you in a mostly unrecognizable form with panels of fabric being loosely hung together with rough stitching. Don't worry. The purpose of this meeting is so Liverano can see how the rough draft looks on you before he moves forward. Put the garment on and stand naturally. Liverano will note any changes that need to be made and then prepare the garment for its next fitting. 
At every fitting, it's important to stand naturally. The shape of the human body is complex, and subtle things such as your posture can radically change how a jacket fits. As such, resist the temptation to stand overly erect when you're trying on the garment in front of a mirror – doing so means the jacket will be made for a different person.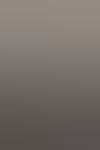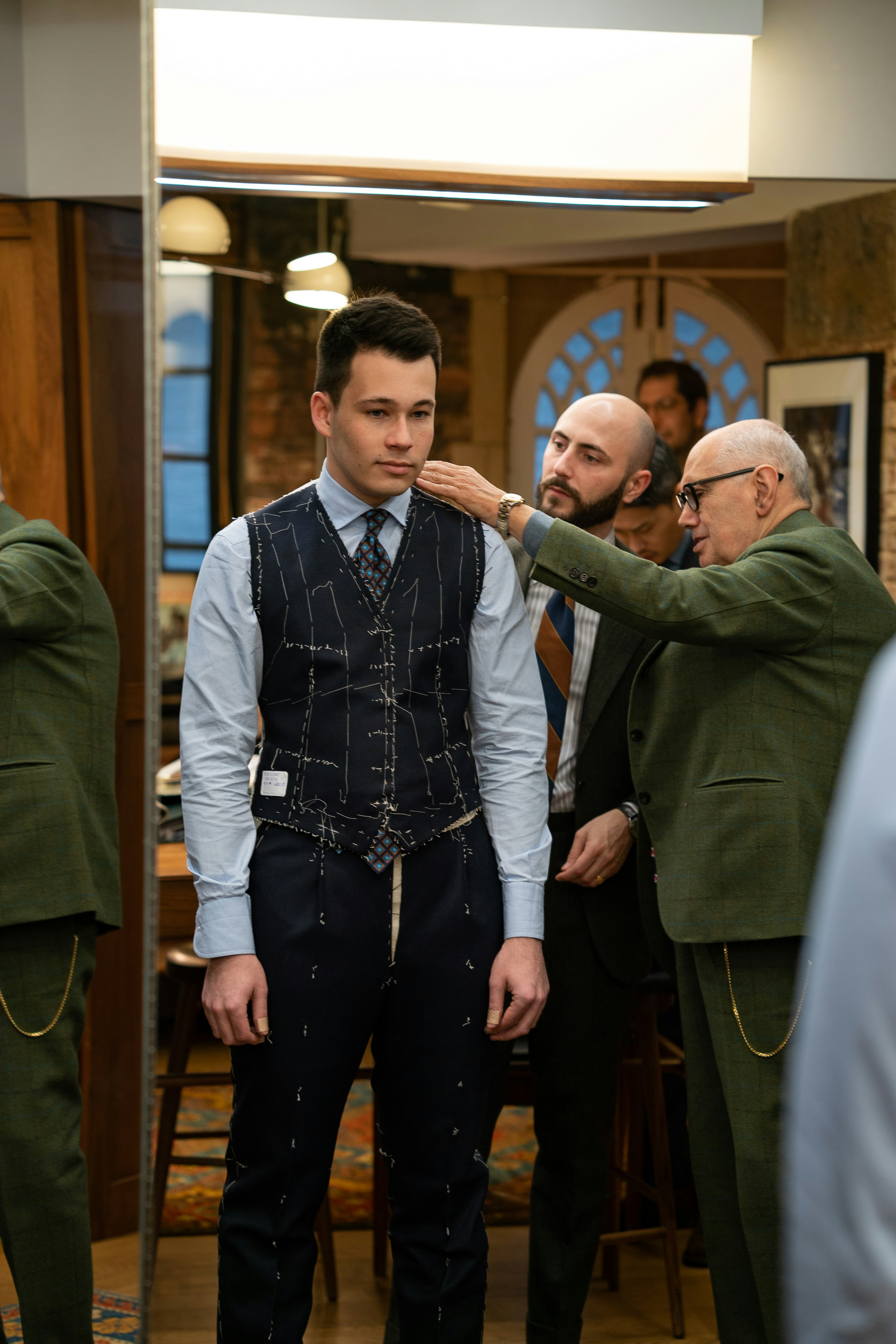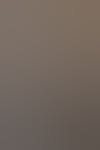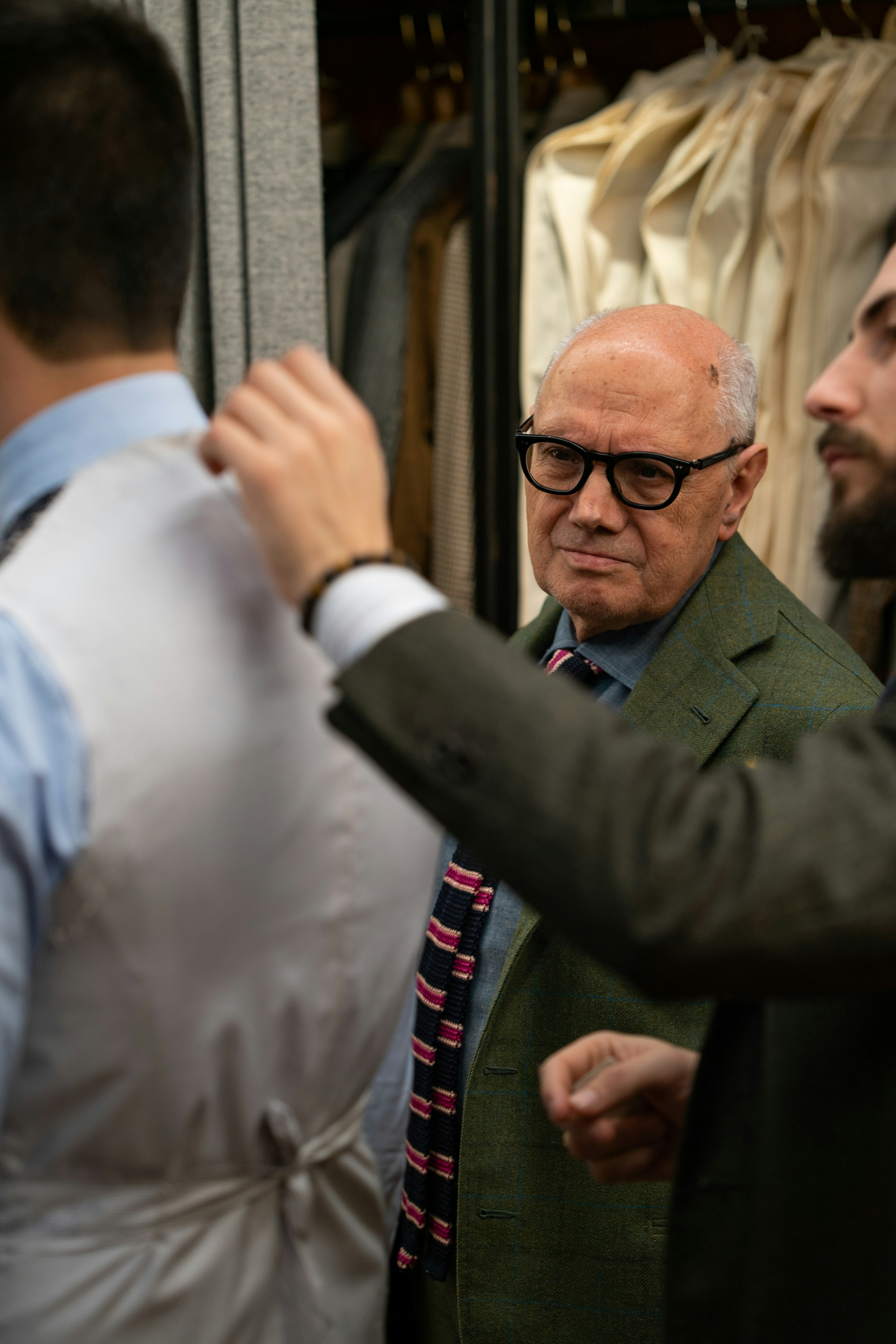 Step Three: The Forward Fitting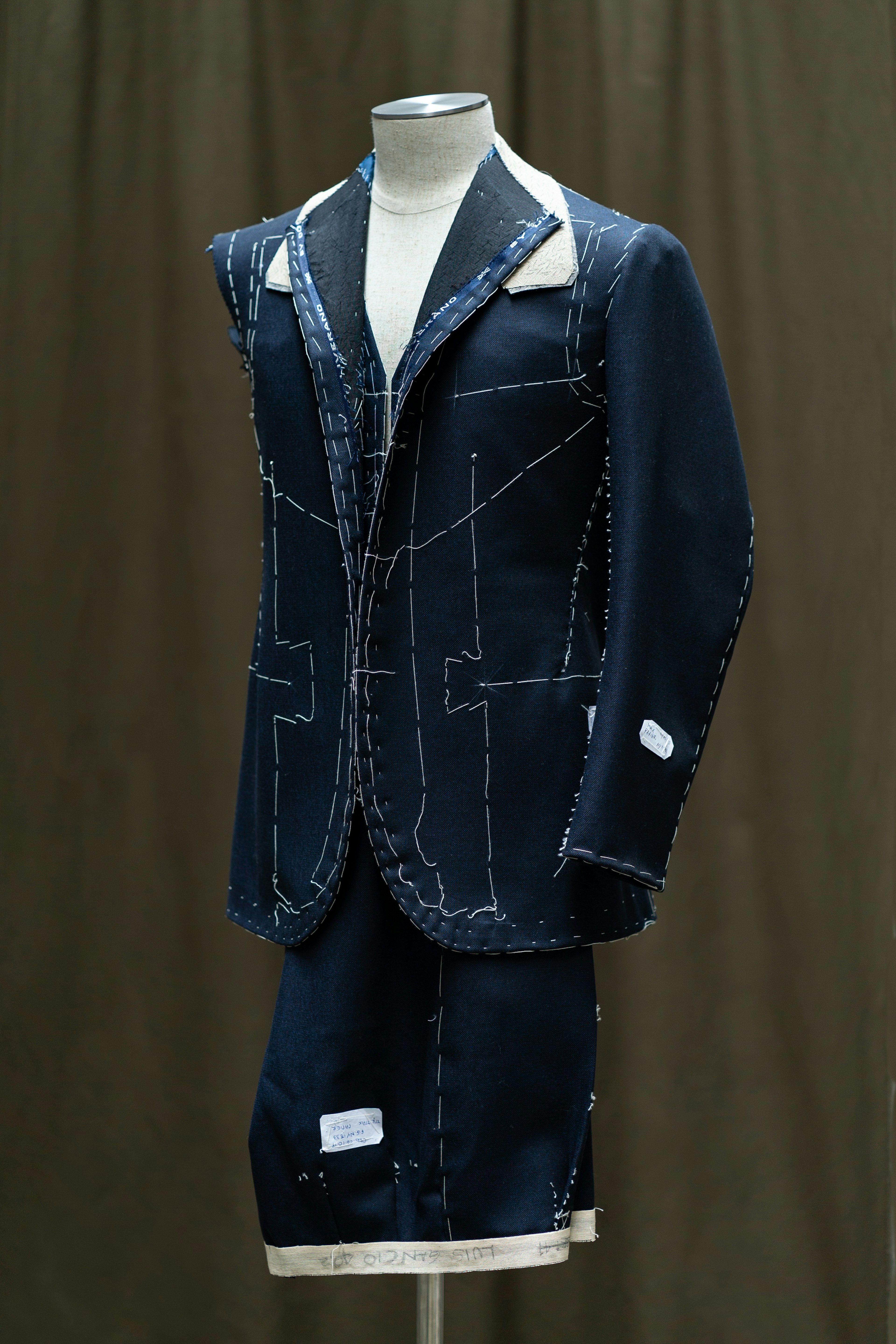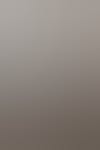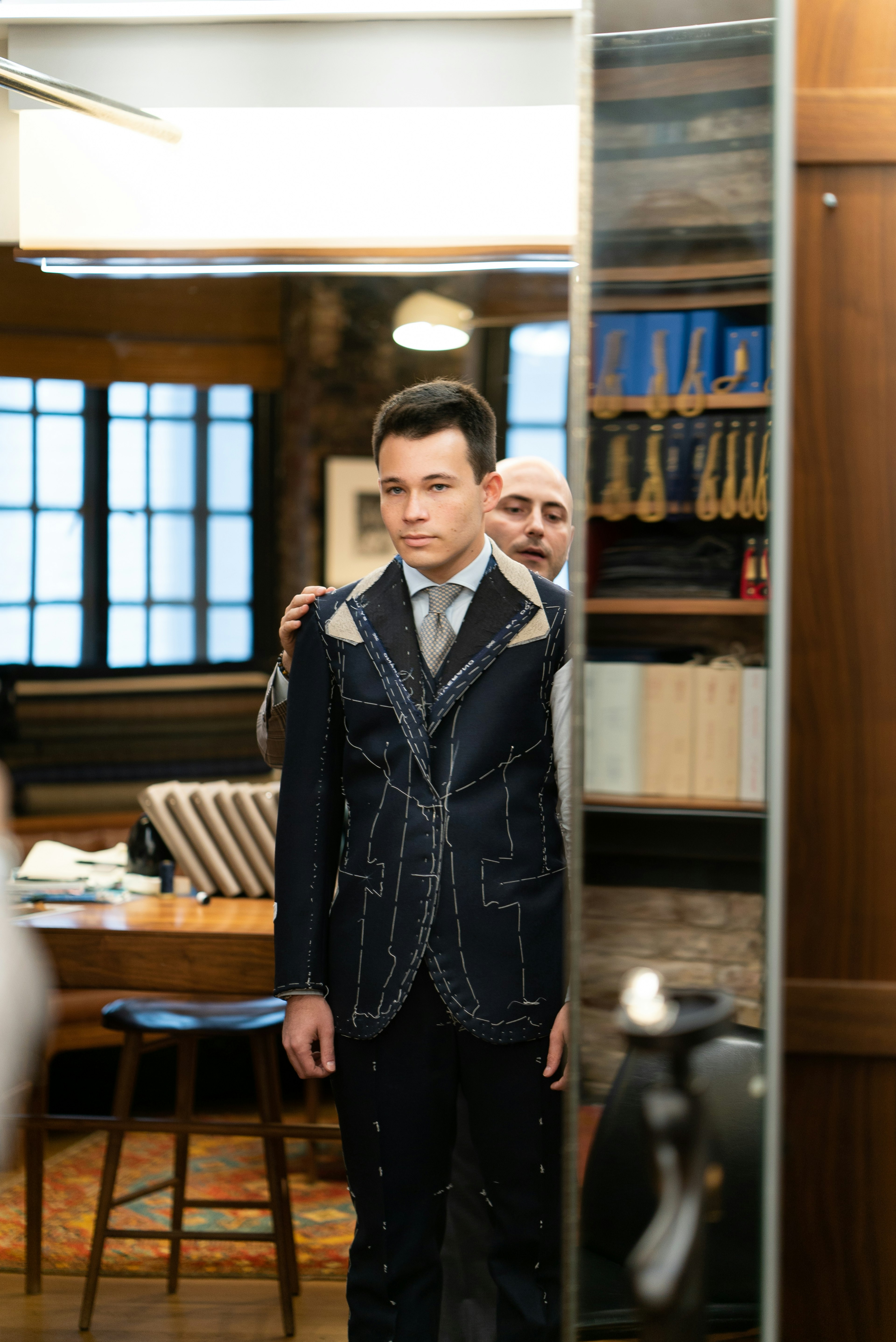 The forward fitting is where you'll see the garment truly start to take shape – and it's the stage where you'll want to give the most input. Some things here will be purposely cut big, such as the shoulders and waist since it's easier to take them in than let them out. The lapels will also naturally look a bit wider, but will later be set to the right width. Liverano will once again ask you to try on the garment so he can see how it looks on you, then mark things up with chalk, so he knows how to change things back at his workshop.
This is also the stage where you'll want to pay attention to a few things. Take note of the jacket's overall length, whether the chest and arm holes allow for comfortable movement, and whether the sleeves show the right amount of shirt cuff (for this reason, try to wear a dress shirt to the forward fitting). The garment here will still be half-basted, but certain things won't have been done yet, such as the punching of buttonholes. This makes it much easier to make radical changes. Should you have concerns about anything, you'll want to raise them here. It can be challenging to change the length of the coat after this point, so pay attention to where the hem sits. At the same time, lean on Liverano and our team for their advice. They can help you see whether things are looking as they should.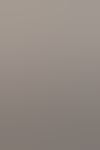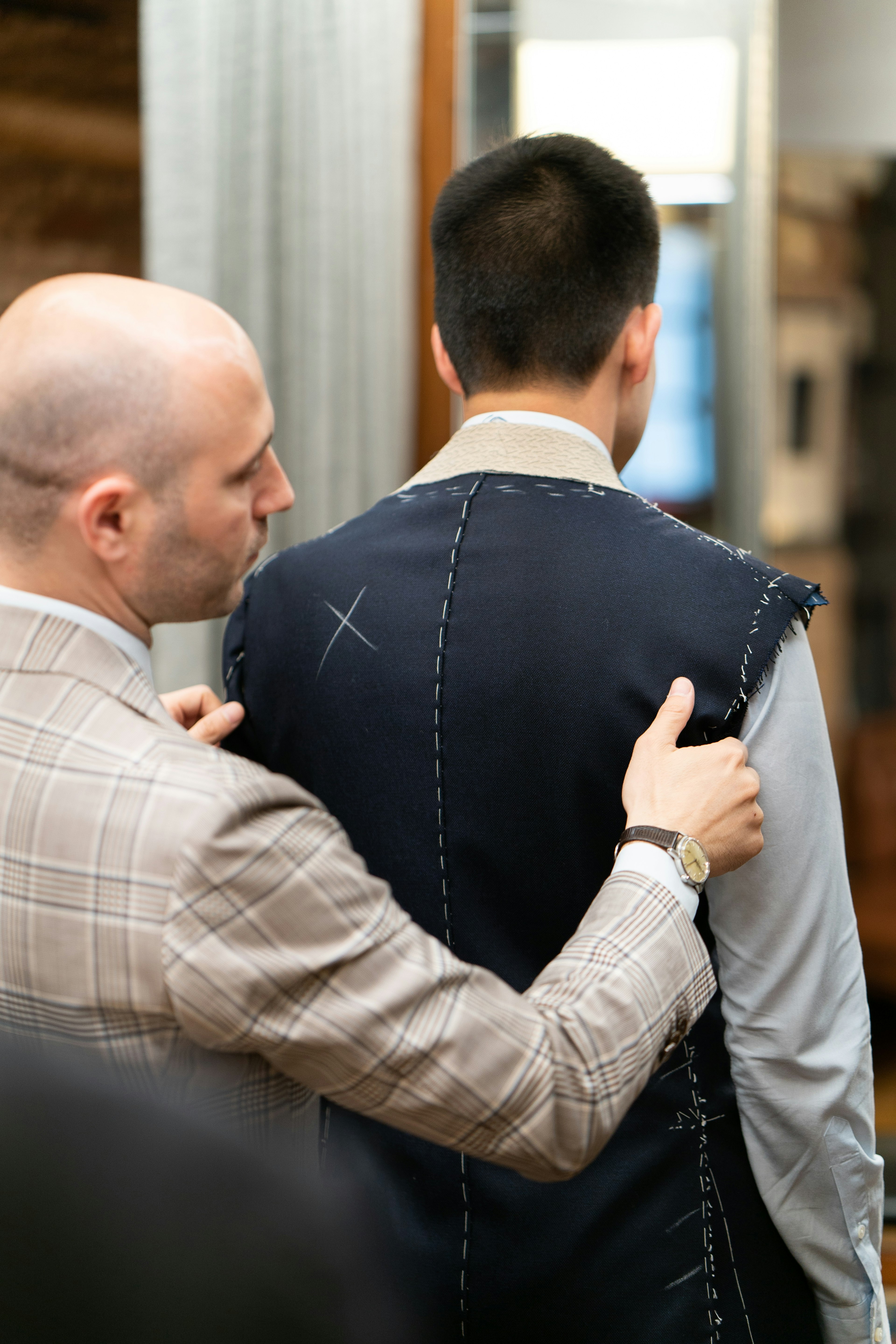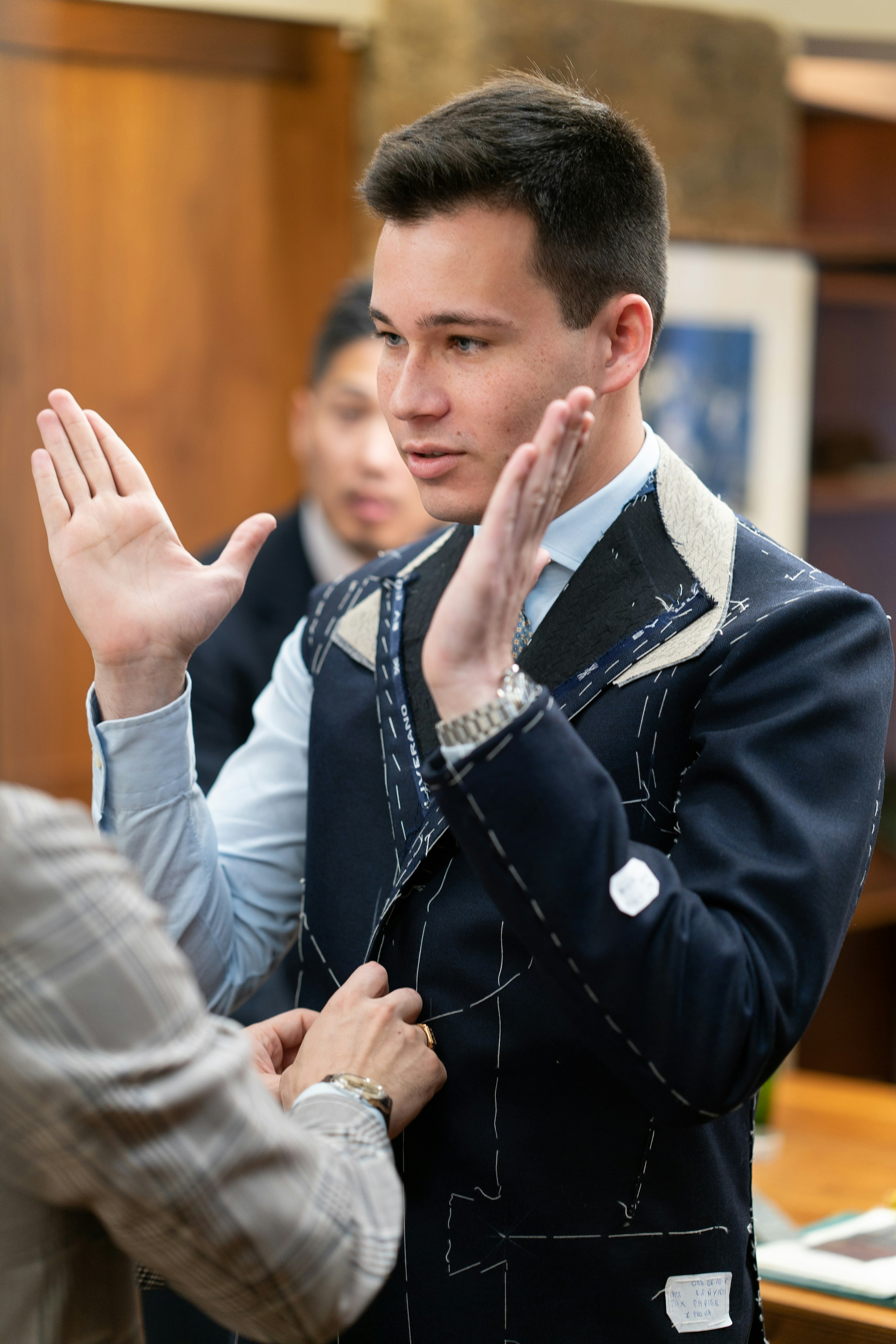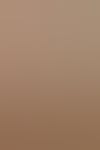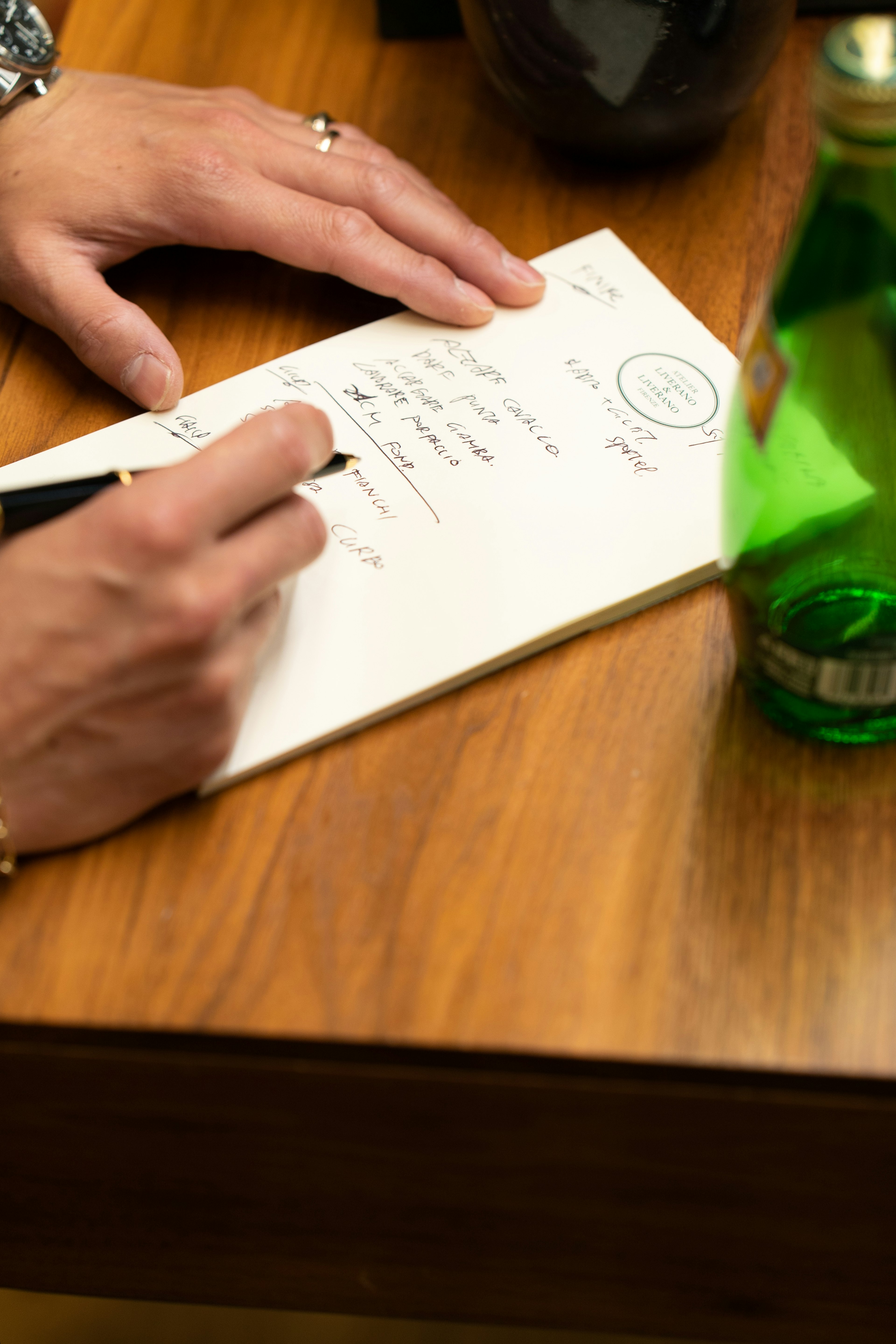 Step Four: The Final Fitting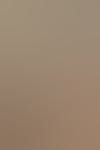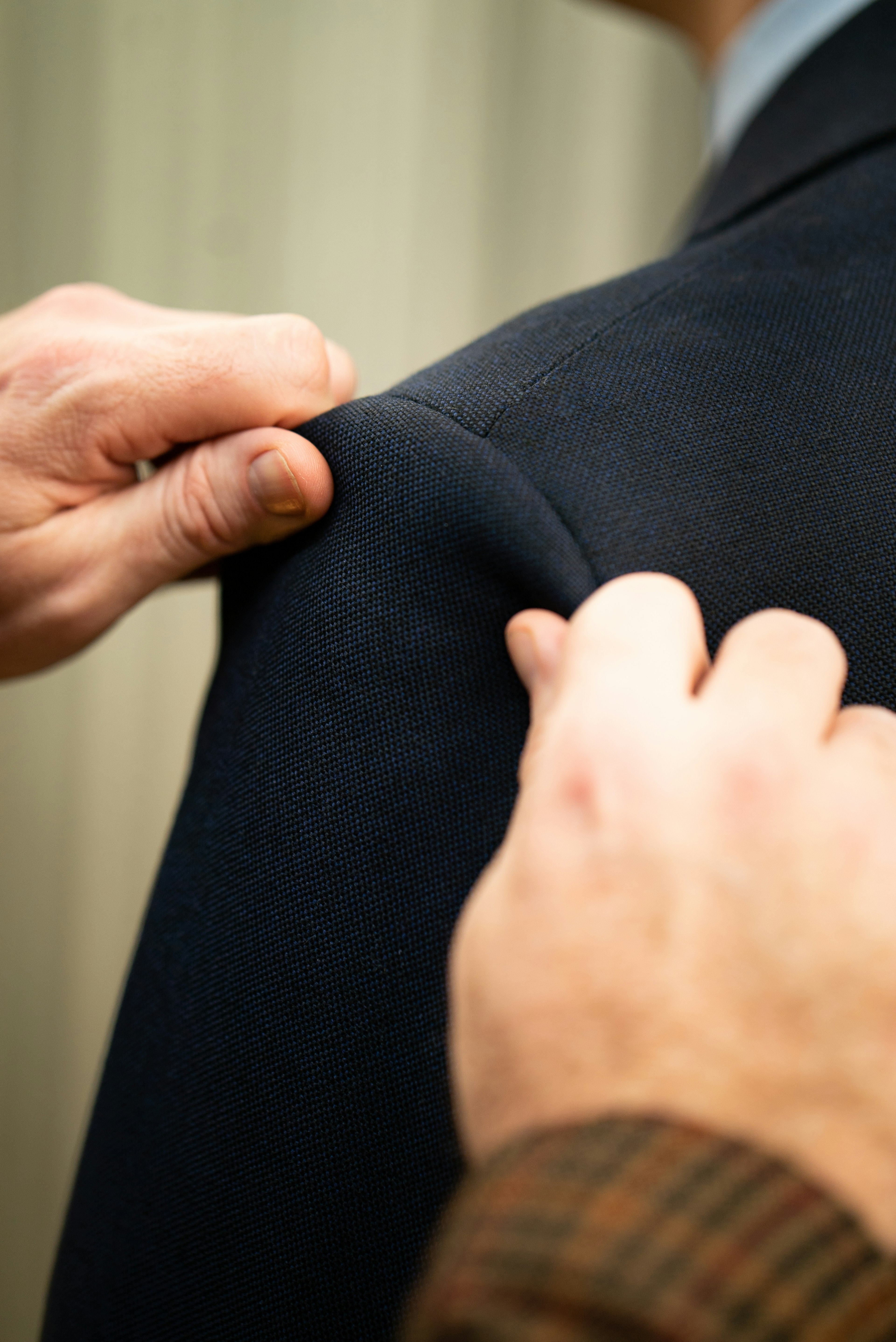 After the forward fitting, the jacket will be adjusted and mostly finished. However, bespoke garments are made with more generous inlays than Ready-to-Wear, which means there are still many possibilities for alterations. This is why even after the jacket looks to be done, you'll want to come in for one more meeting. At the final fitting, you and your tailor can see how the jacket looks one more time, then make adjustments if necessary.
It's again important to wear a dress shirt for this meeting so that we can see if the sleeves show the right amount of shirt cuff. If you're getting a suit made, you'll also want to wear dress shoes. At this stage, Liverano can make simple adjustments such as nipping in the waist, adjusting the sleeves, or fixing the hem.
The best results often come through when the client understands that they're buying into a house style, and leans on Liverano and our team for advice. The Liverano cut has a soft and sloping shoulder line that extends just a touch off the shoulder bone. The jacket is also a bit shorter than its London counterparts, which gives it a more casual look. Overall, the silhouette is a bit more relaxed and rounded, but roomier than many Neapolitan house styles. Come in with an idea of how you plan to wear the garment and what you hope to use it for. Our team can then help you realize your goals.
Lastly, enjoy the process. Bespoke can feel out of place in today's fast-paced world, but that's also what makes it special. Where everything now is often mass-produced and ready for overnight delivery, designed to be disposed of just as quickly, bespoke is more about craft and tradition. The experience of having something made for you is just as enjoyable as the item that comes out at the end.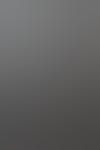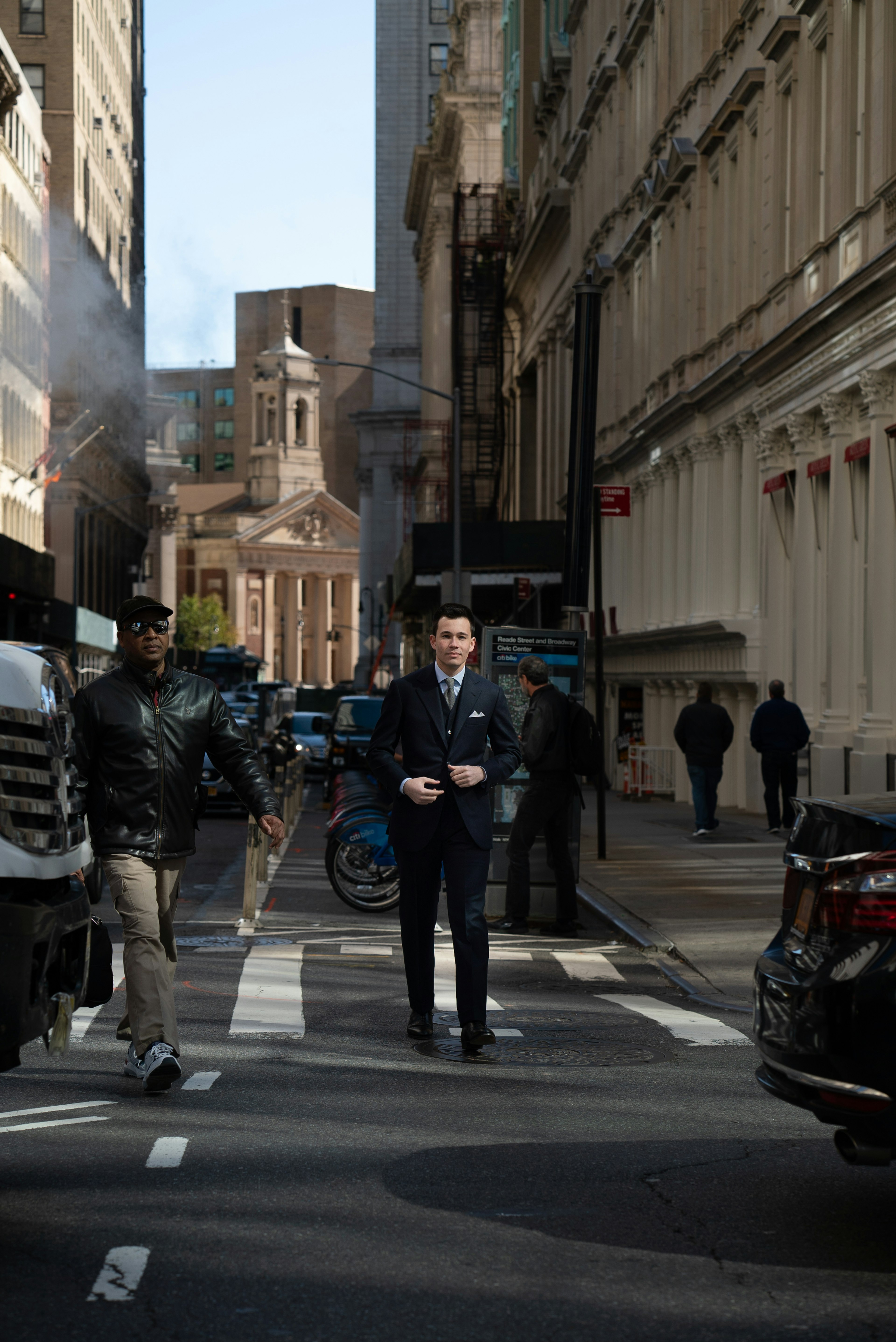 Max Papier on his Vintage Dormeuil Sportex Suit
A navy suit is an obvious first choice when building a wardrobe of classic tailoring. I was looking for something that could withstand the New York winter. Liverano recommended his house Sportex — the cloth is a dense, heavy wool hopsack milled by Dormeuil exclusively for Liverano & Liverano.
Taka suggested a three piece, single breasted suit in classic Liverano style. The process was a pleasure and the final product is a suit that I have to resist wearing every day of the week.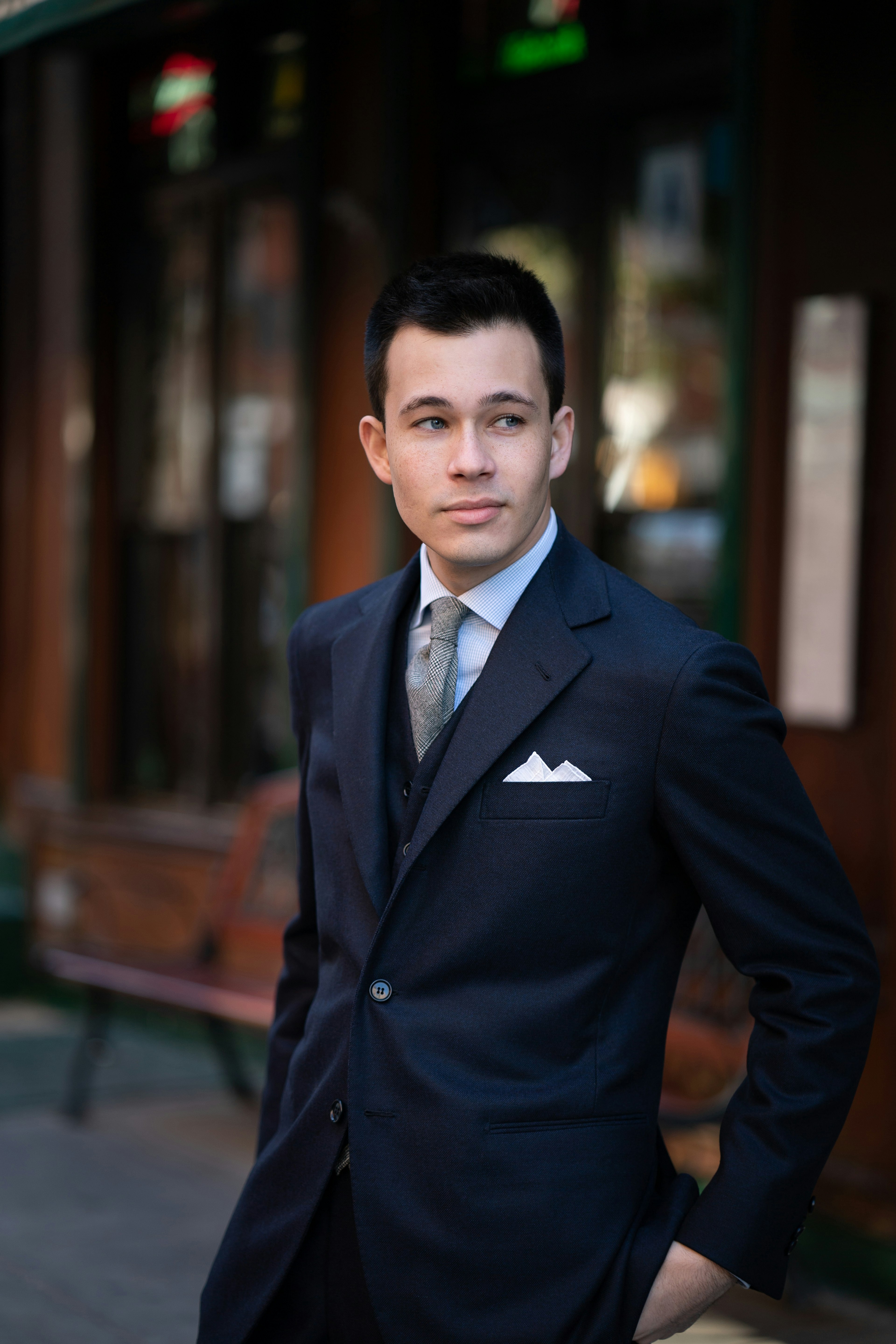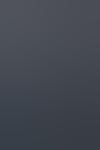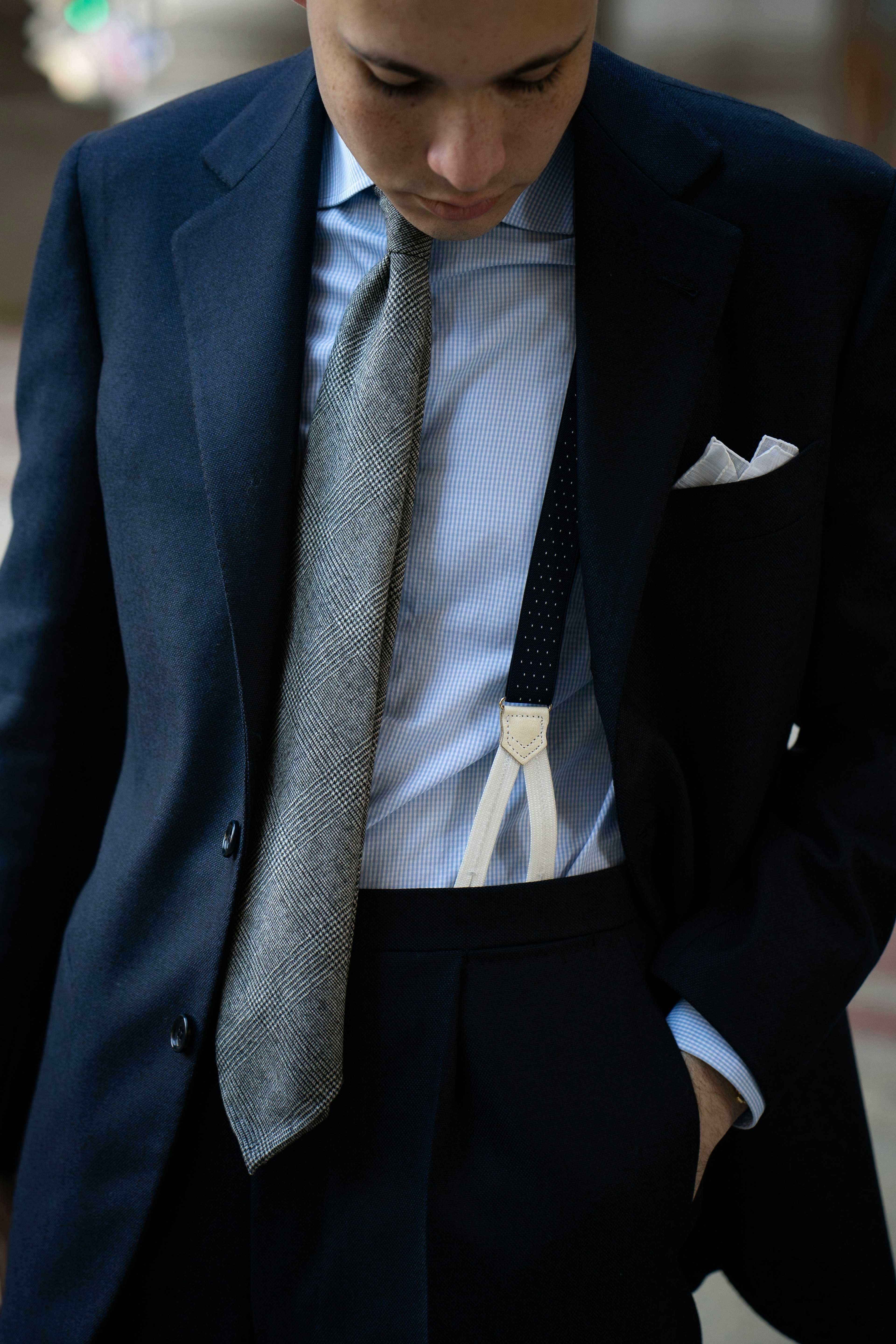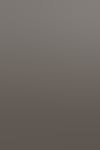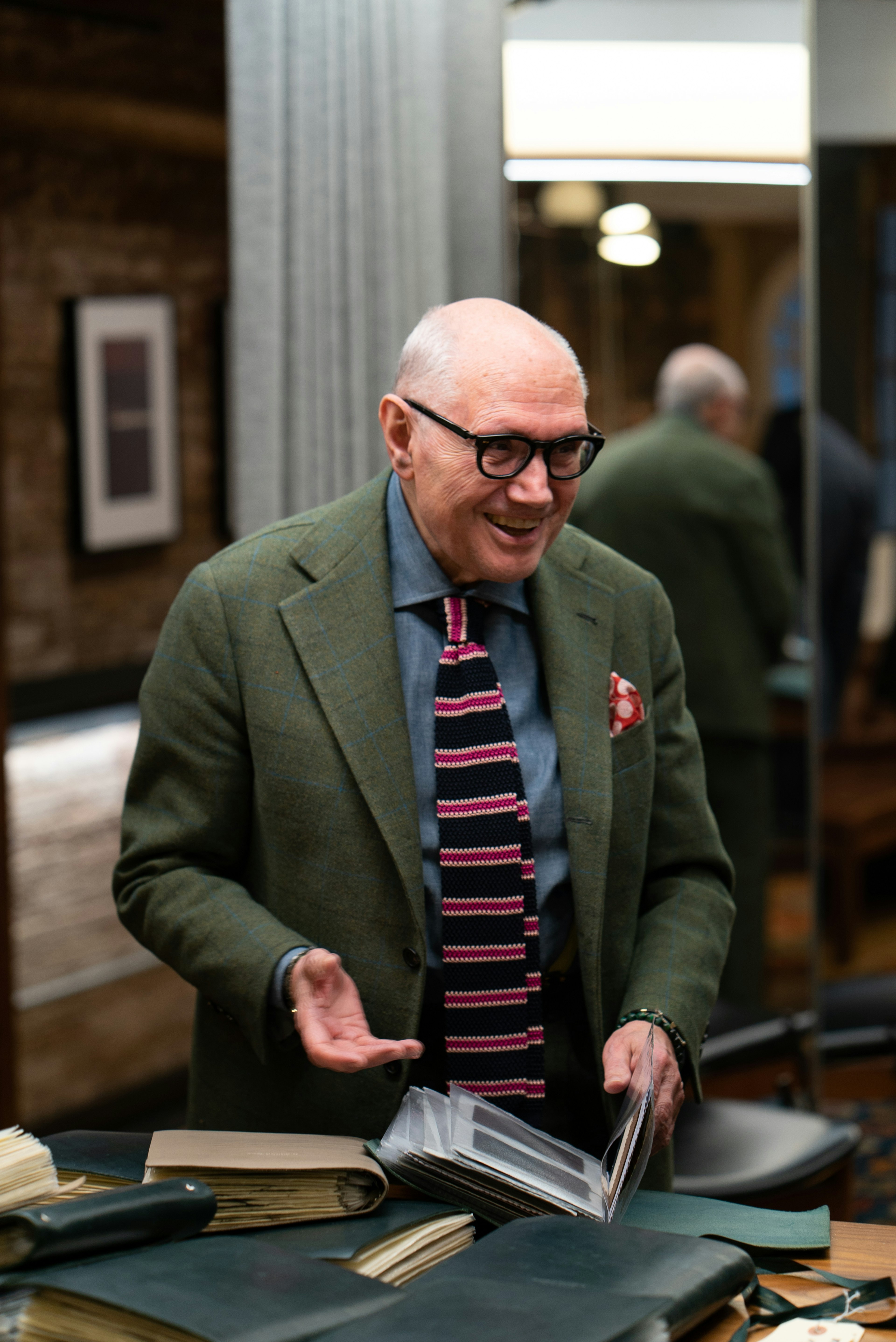 Antonio Liverano is one of the most respected figures in tailoring today. After seventy years, Antonio Liverano can still be found on the floor cutting patterns, fitting and guiding patrons.
The Liverano style remains true to Florentine style. Each of the pieces is made entirely by hand, taking about 70 hours to produce. The Liverano cloth is of the highest quality, manufactured in Italy and the UK exclusively. It's said that Liverano has a distinctive style that is recognizable internationally.
REQUEST AN APPOINTMENT
Bespoke tailoring really starts at a trunk show. Attending is a great opportunity to meet an artisan, discuss fabrics and talk about what you're looking for.