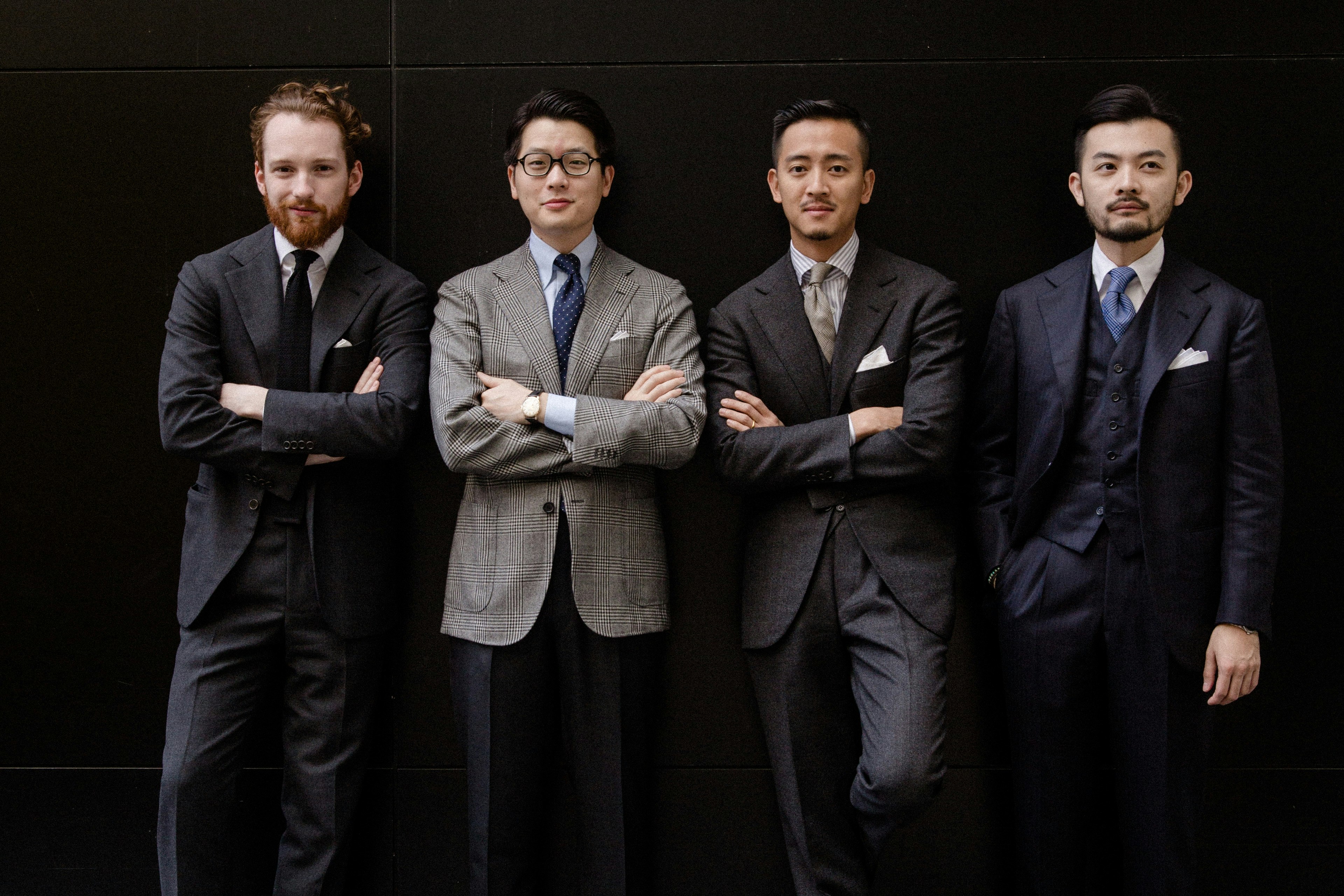 Back to all Articles
Building a Basic Suit Wardrobe
The elements of building your basic suit wardrobe from fabric weights, colors and speciality suit options.
Every man at some point needs to purchase a suit. For all the cycles that come in and out of fashion, the suit remains the lingua franca of men's style. It's the one garment everyone needs for serious occasions – weddings, business, and funerals – regardless of their background. And if a man is smart enough to plan ahead, he'll purchase one well before he actually needs to wear it. Buying a suit takes time. You have to think through the details, considering the style and the cloth, so you have the right clothes when it counts.
Most men will need at least one suit in their closet, but if you wear a suit every day, it can be a good idea to slowly build yourself up to a rotation of five or six. This gives your wardrobe some flexibility. Like shoes, suits benefit from having a day of rest before being worn again, so that the wrinkles can naturally fall out without a steam or press. A fuller wardrobe also gives you a bit of wiggle room – you can get suits in seasonal fabrics, as well as have options in case one or two have to go to the tailor for repair. Let's start with a basic work wardrobe and then discuss how to expand from there.
Men who need to wear a suit every day likely work in conservative environments. Which means they need conservative suits. Start with dark worsteds in unremarkable colors and patterns – solid navy or dark grey, or at least patterns subtle enough to resolve to a solid from a short distance.
An Armourer can lead you through the fabric selection process, but it's helpful to also know your way around some basics.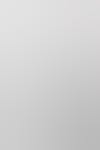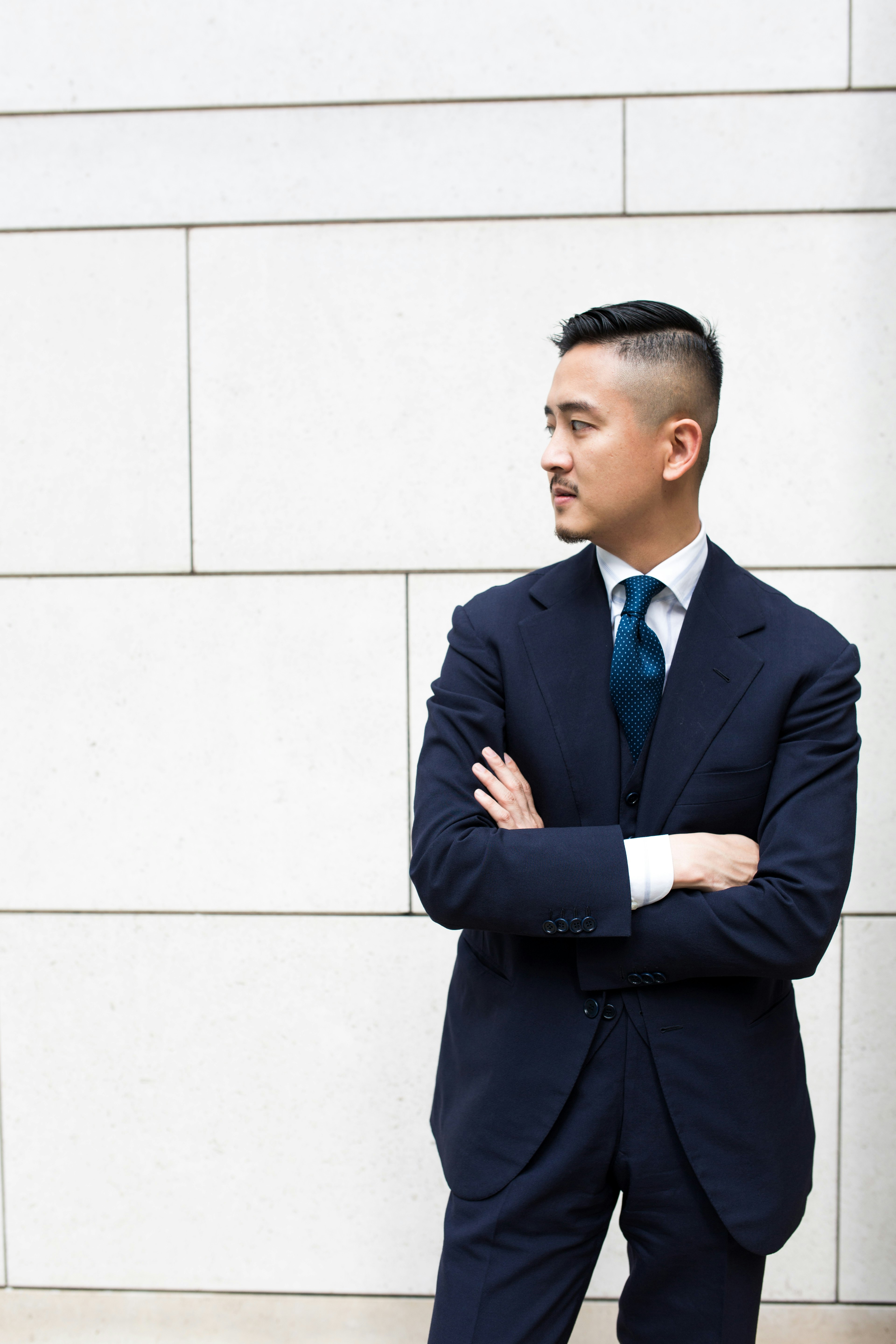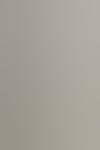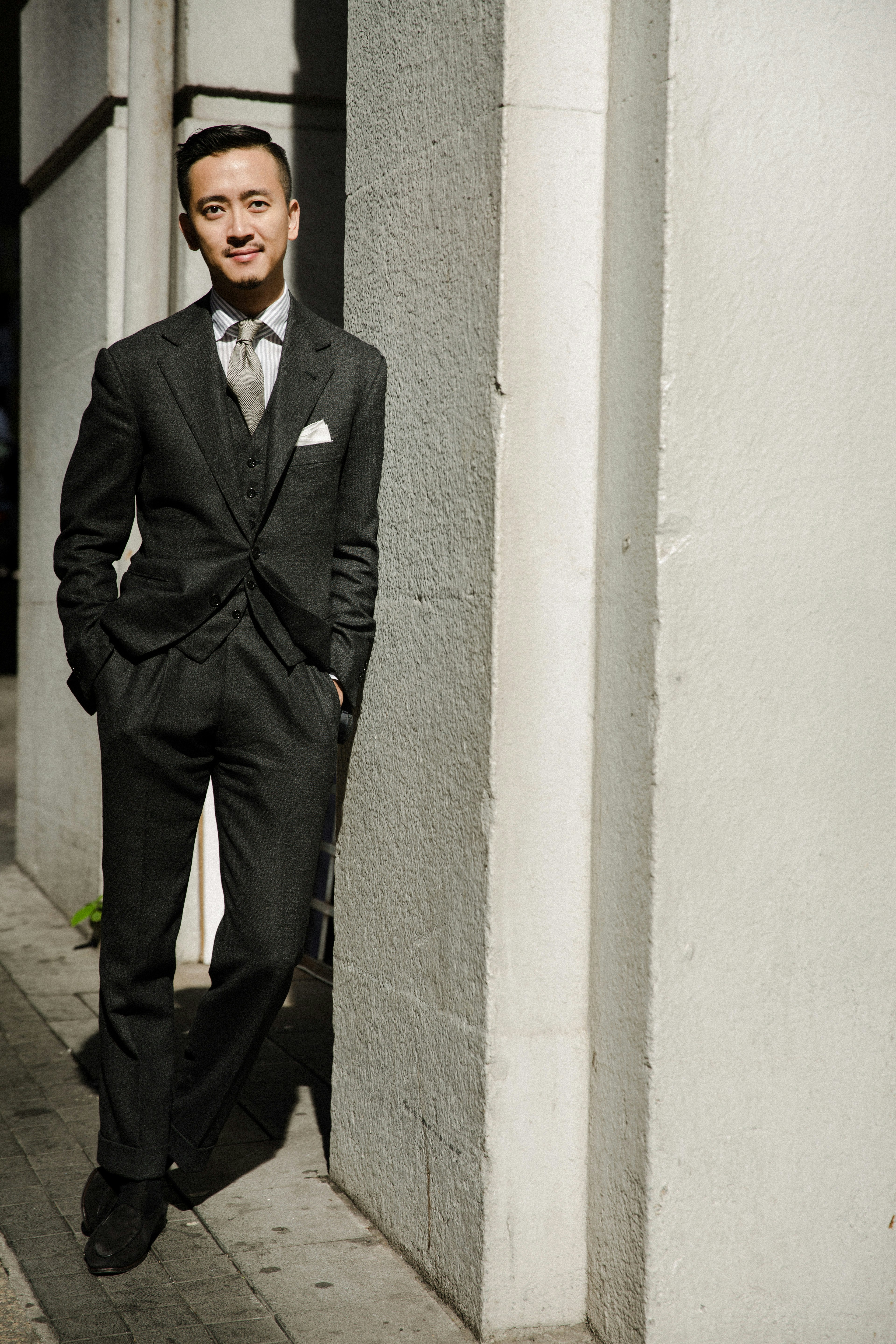 Fabrics come in different weights, which are typically measured by grams or ounces per linear meter. Broadly speaking, cloths between 11 and 13 oz are considered mid-weight – anything below is lightweight; anything above heavyweight. Fabrics heavier than 18 oz are typically reserved for outerwear.
Depending on a number of factors, such as the fabric's fiber and weave, mid-weight worsteds can be good starting places for your first or second suit. They will feel fine on all but the warmest of days, making them great for temperate climates or men who are just starting to build a wardrobe.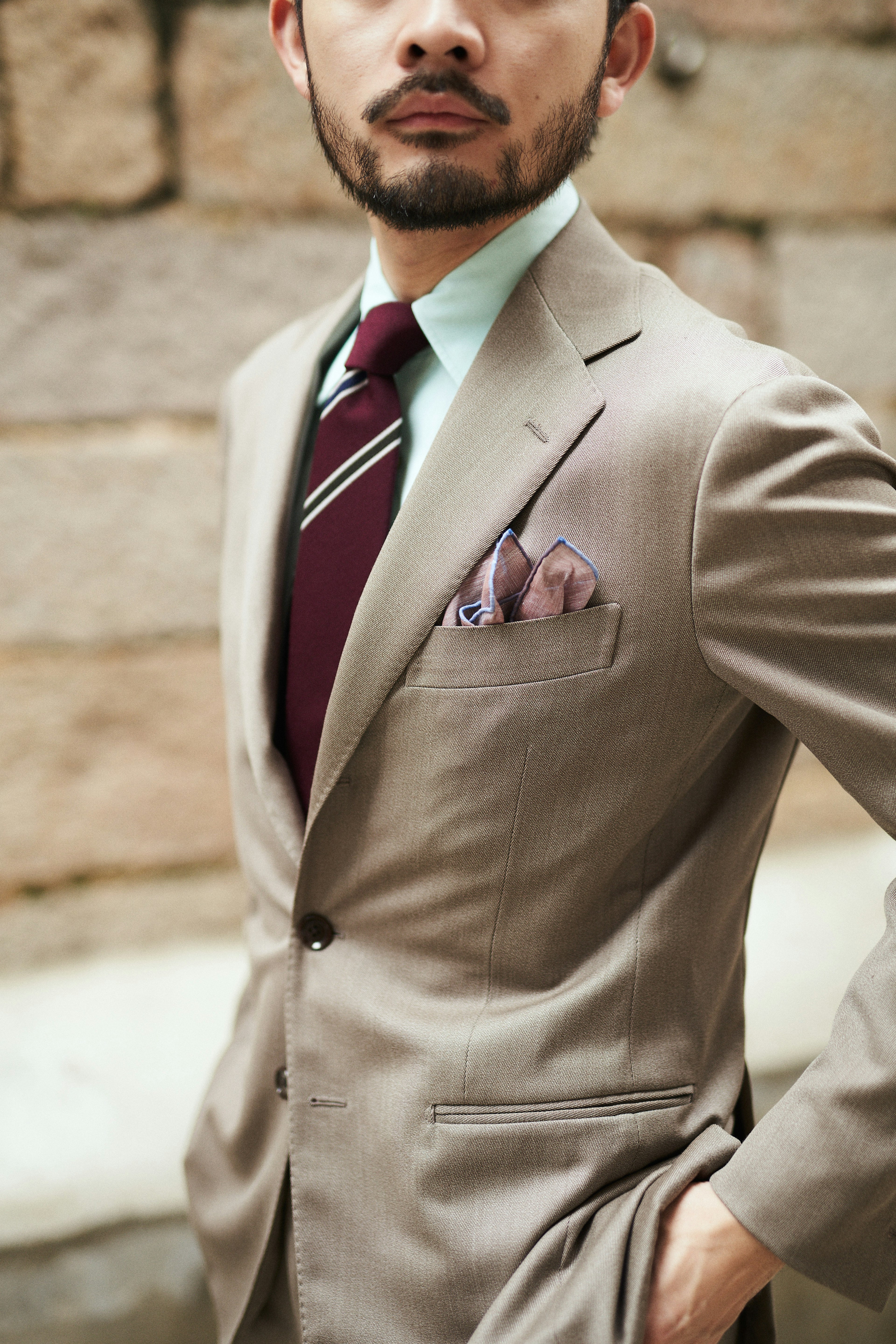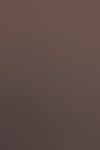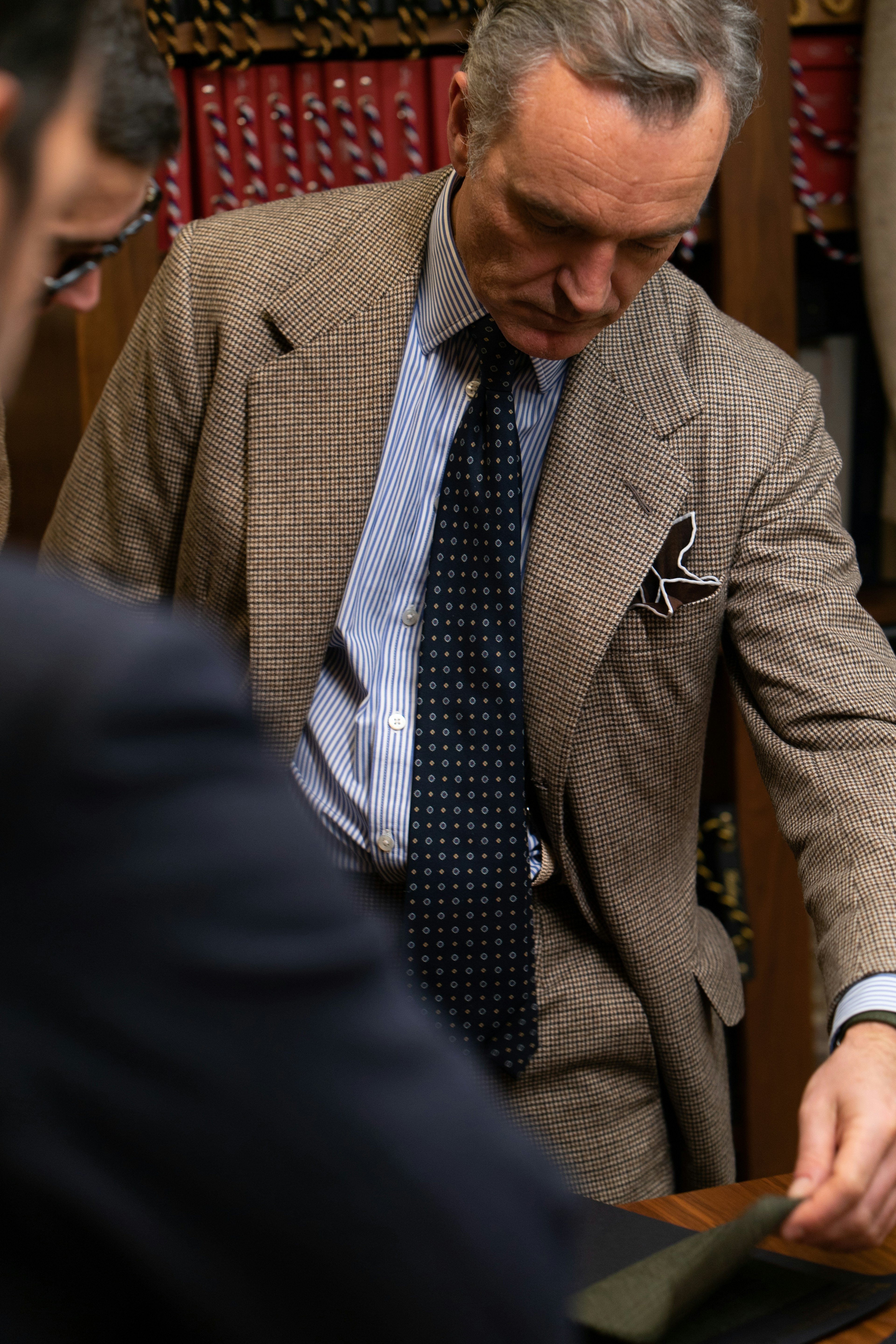 Chalk and pinstriped suits can work for certain office environments, but call too much attention to themselves in others. If you're unsure of the norms in your industry, you'll never go wrong with a solid color in dark blue or charcoal. Don't think they're too simple. Quality tailoring is all in the cut, and conservative suits can be made to look different depending on your shirt, tie, and at times pocket square combination. The power of these fabrics is in their simple elegance and versatility.
For your third or fourth suit, consider medium gray, which can look particularly good in the mornings and afternoons (evening attire is generally better in darker colors). And for your fifth or sixth suit, you can add slightly more casual fabrics in small-scale herringbones or conservative black-and-white checks. These can be worn to the office on Fridays, to cocktail events, or formal holiday parties.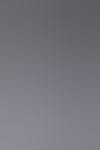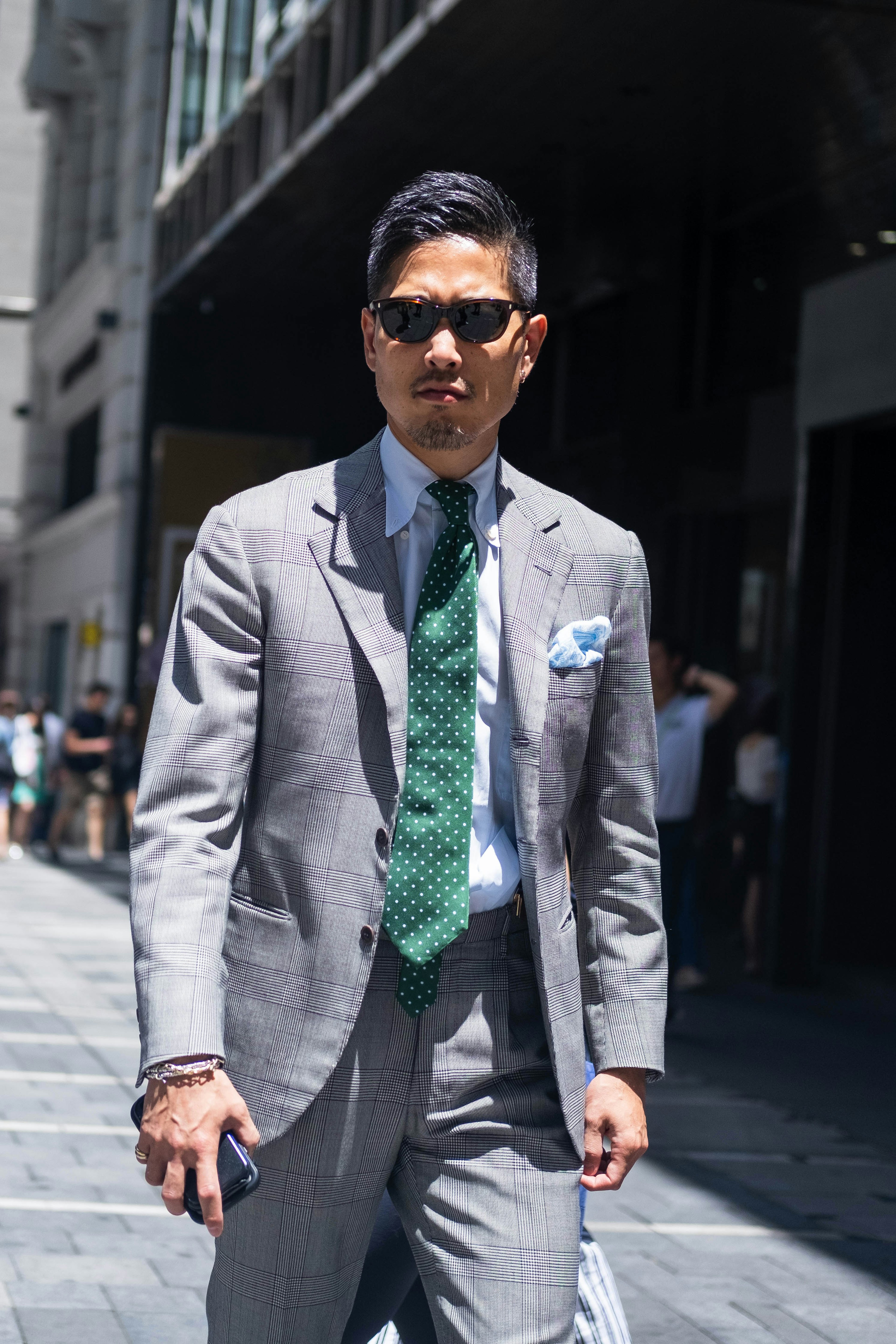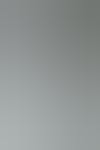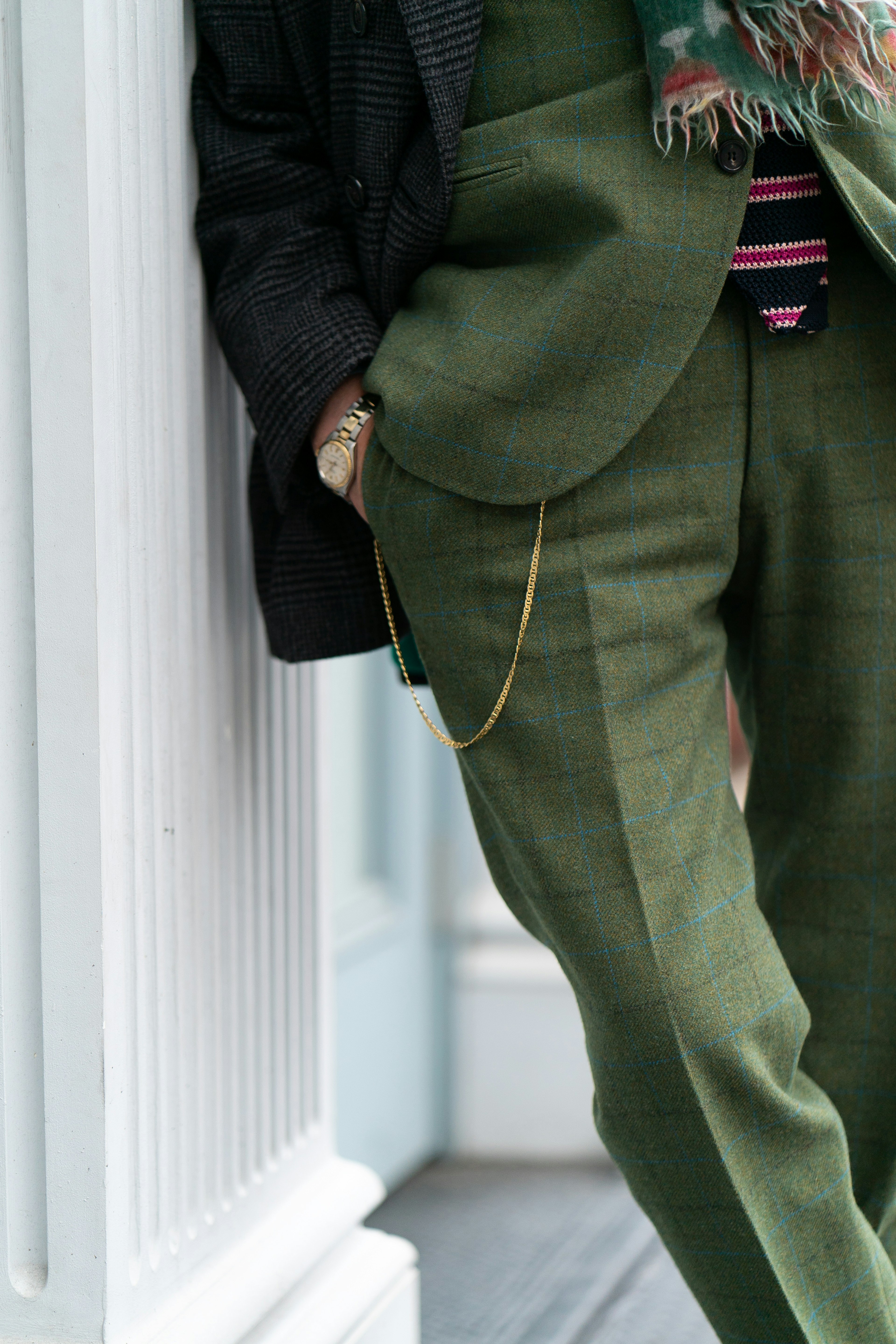 Depending on your climate and needs, you may also want to consider more specialized fabrics. A lighter weight, 9 to 10 oz fabric in an open weave or mohair blend will feel more comfortable in the summer months. When the weather is humid and hot, these allow your skin to breathe, making you feel cooler and drier.
When getting specialized spring/summer suits, consider their construction. Suits with less padding and structure inside will feel cooler than those with multiple layers of haircloth, canvas, and wadding. You'll also want to get the jacket only partially lined, so that there's even less material to trap heat against your body. A suit's structure is just as important as its shell.
High-twist wools, such as our own 4-ply wool from Vitale Barberis Canonico (VBC) or Holland & Sherry's Crispaire, are also good for travel suits. Yarns are made from twisted fibers, and by twisting the fibers one or two more turns, spinners can get a yarn that's a bit stronger and naturally wrinkle resistant. Bring one of these along with you on a business trip and you won't have to worry about the quality of the hotel's pressing services.
Mid-weight worsteds can always be worn in the winter with an overcoat, but for something more specialized, considered heavier 14 to 16 oz flannel wools. They're not only warmer, they also look more seasonal and stylish next to ancient madder ties. Additionally, heavier cloths tend to hang, drape, and keep their shape better than their lightweight counterparts, which is partially why you should aim for the heaviest fabrics you can wear in any season without feeling uncomfortable.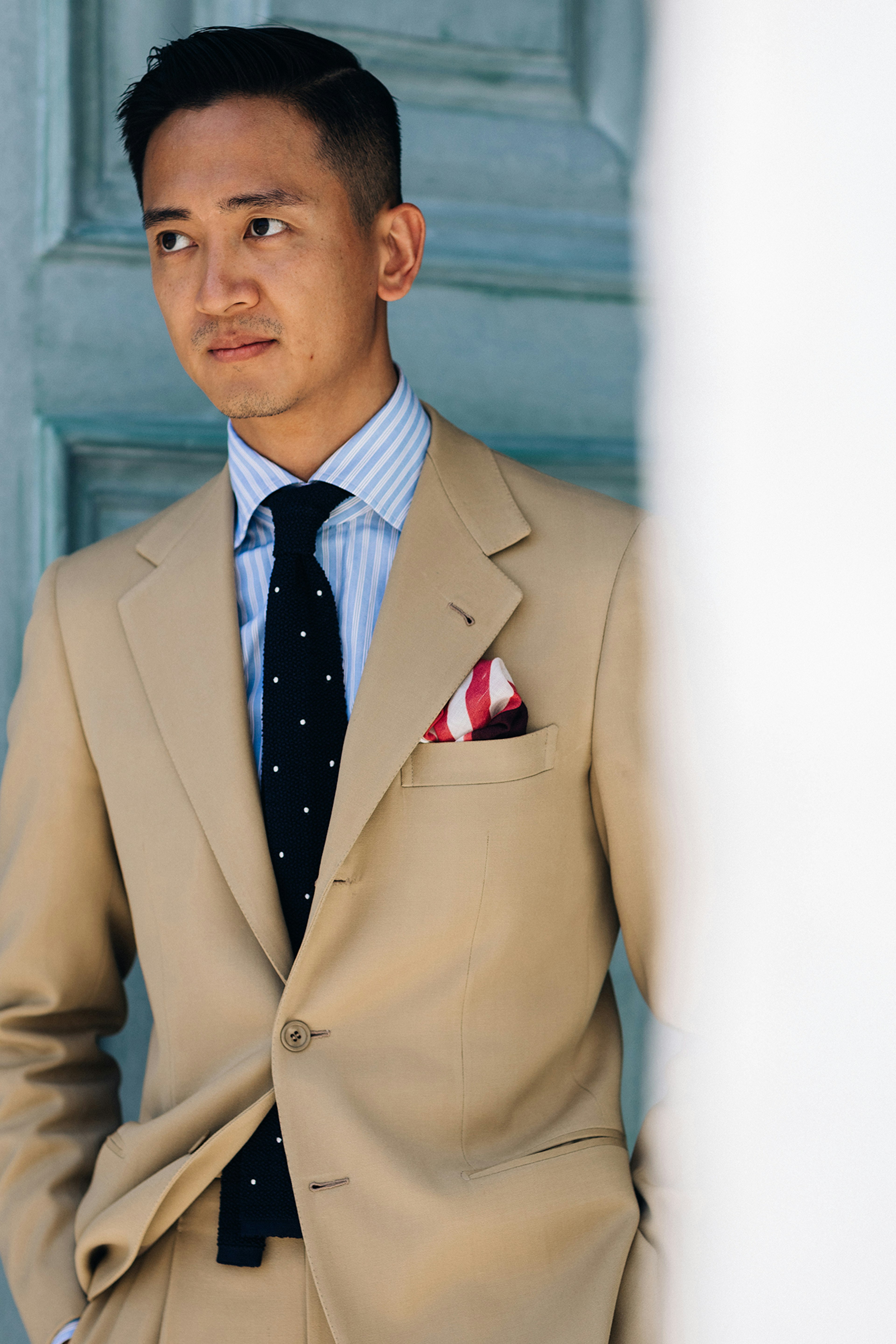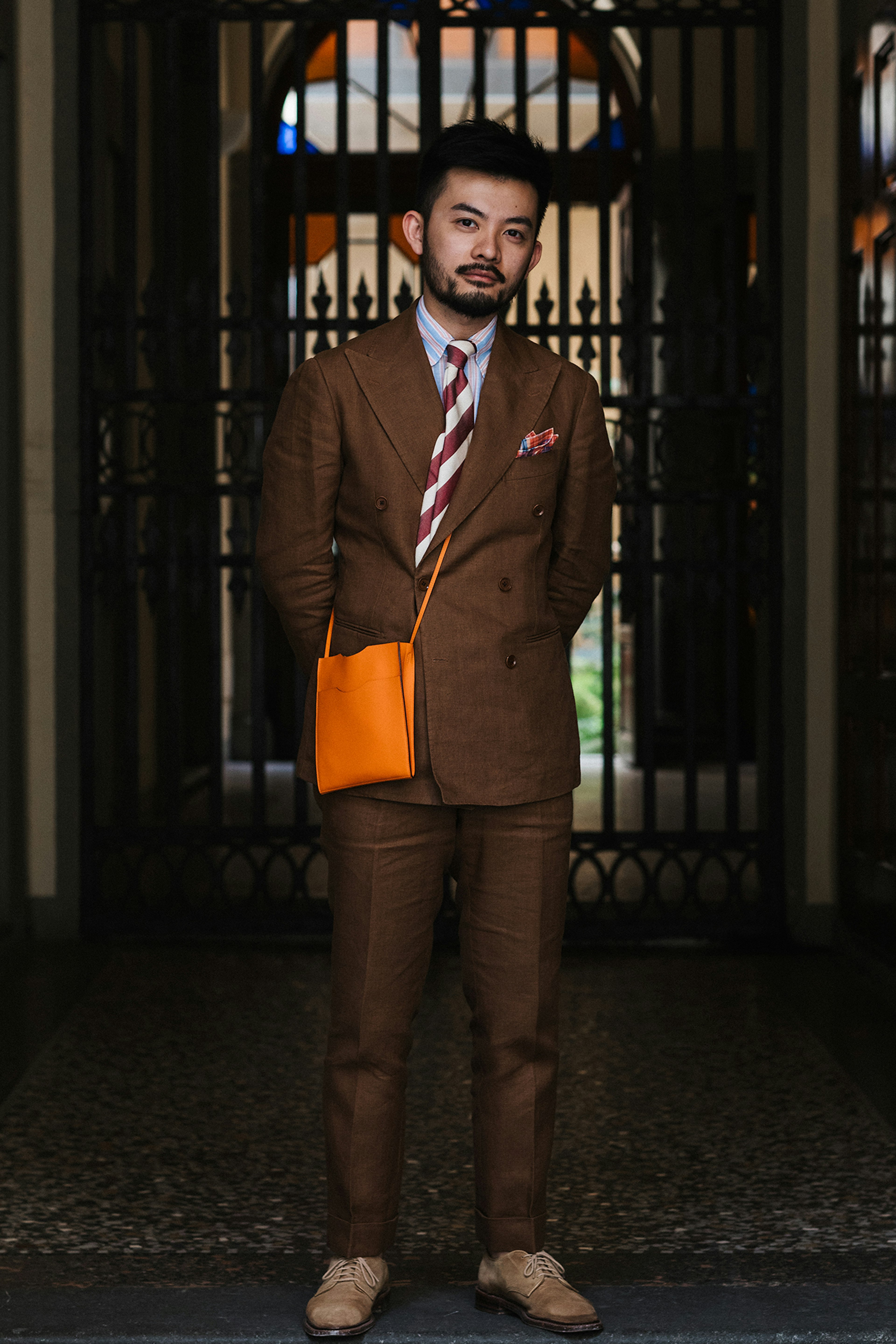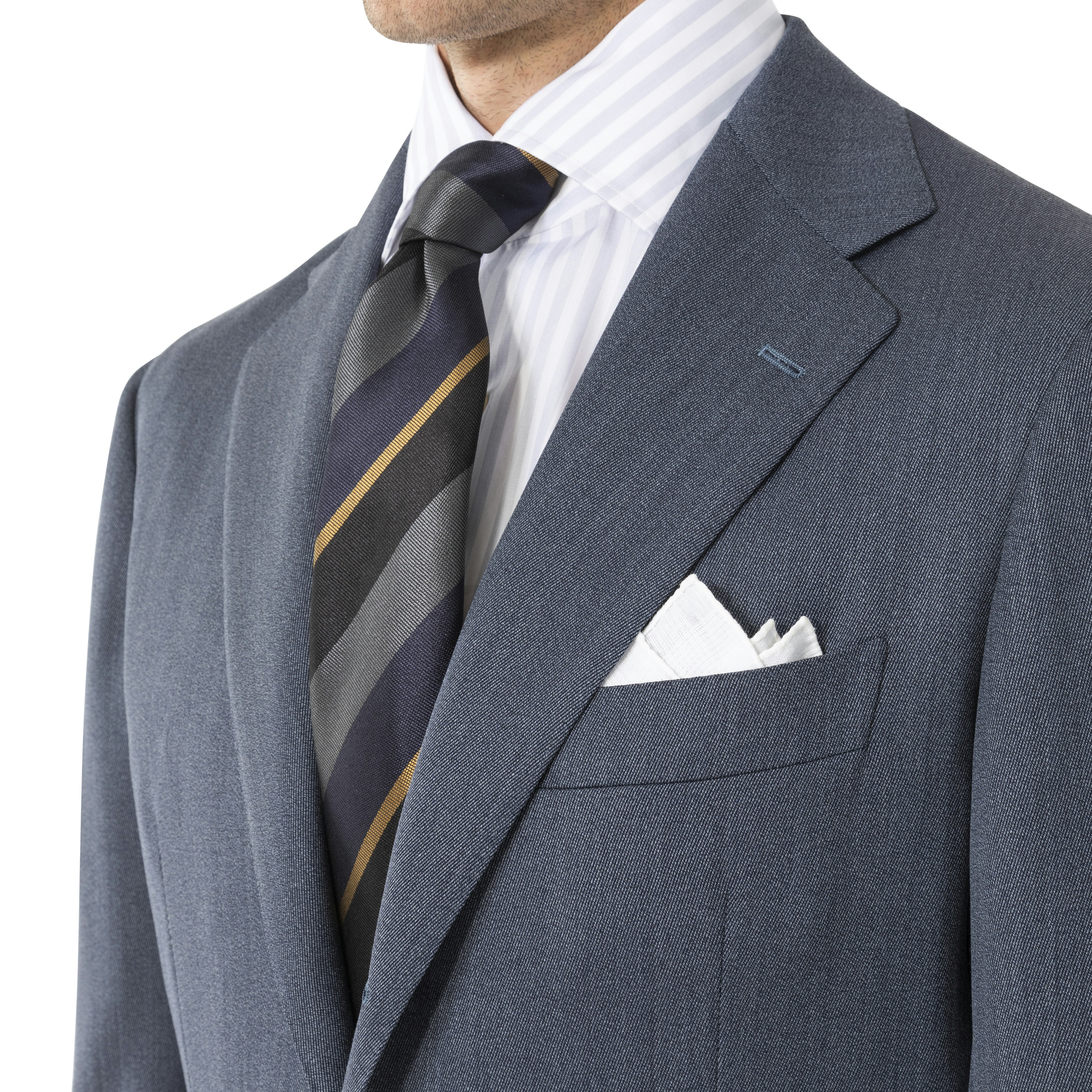 Our favorite Model 3 jacket combined with pleated Model B trousers makes for a great suit. This season we've found a mid-weight wool covert by Vitale Barberis Canonico that will quickly become a favorite in your Fall/Winter wardrobe.
Shop Now
This season we took our classic double breasted Model 6 suit and made it up in a medium weight wool from Vitale Barberis Canonico. This brown sharkskin provides a crisp look for the cooler months.
Shop Now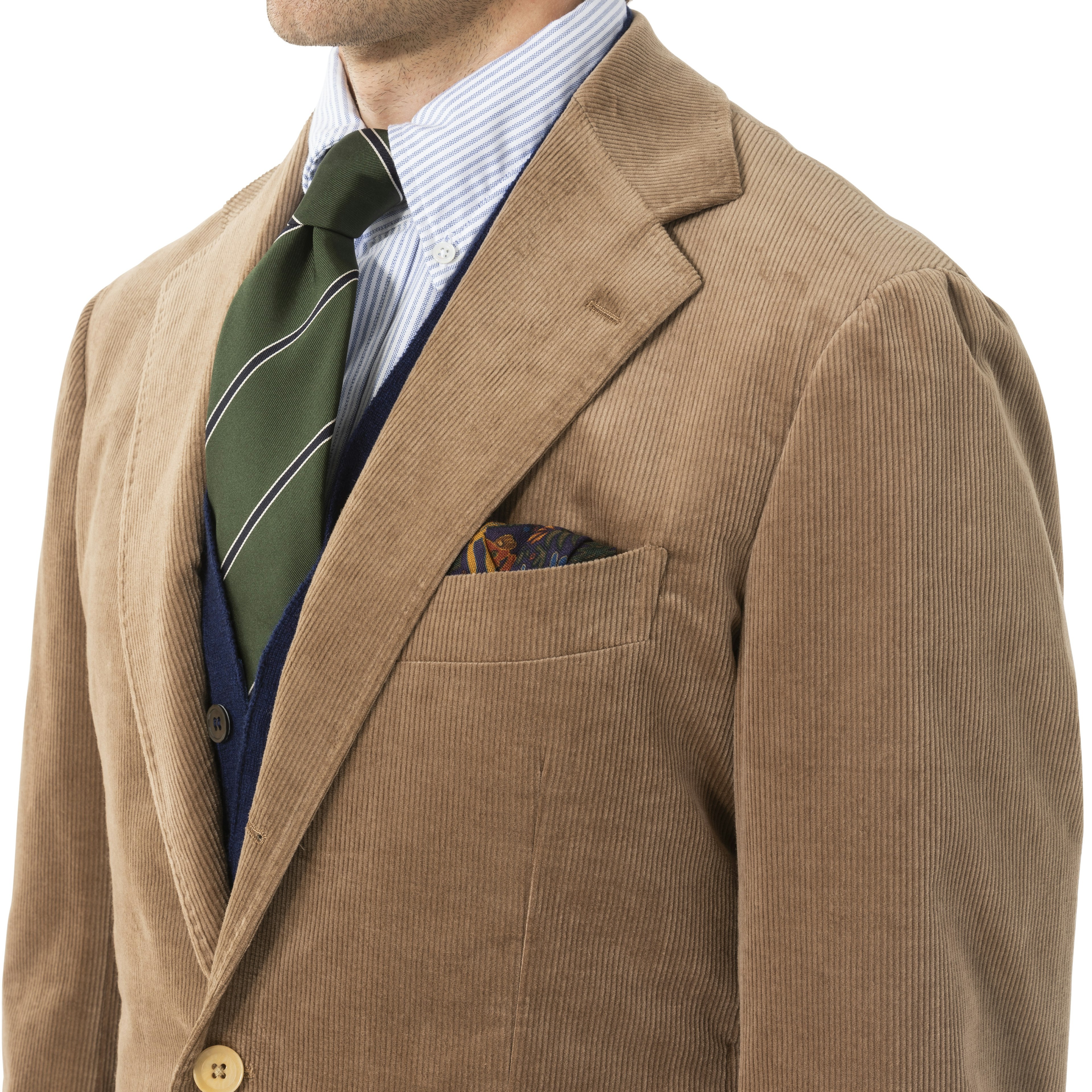 Another Model 3 suit, this time with our Model A flat front trousers, in a mid-weight cotton/wool corduroy by Loro Piana.
Shop Now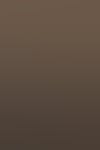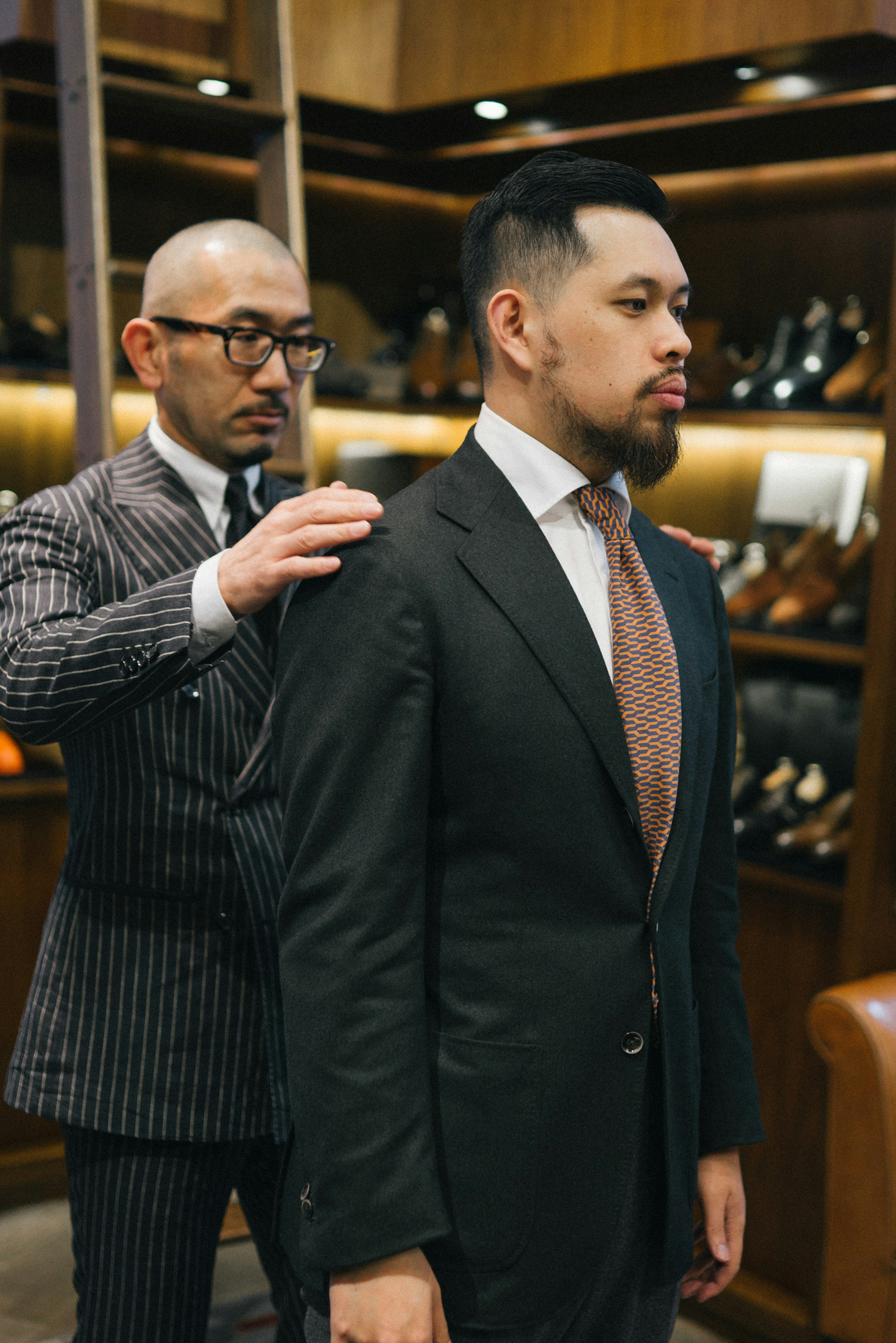 Browse our suit selection online, visit us in person or sign up to attend one of our trunk shows to expand your suit collection.
Shop Suits