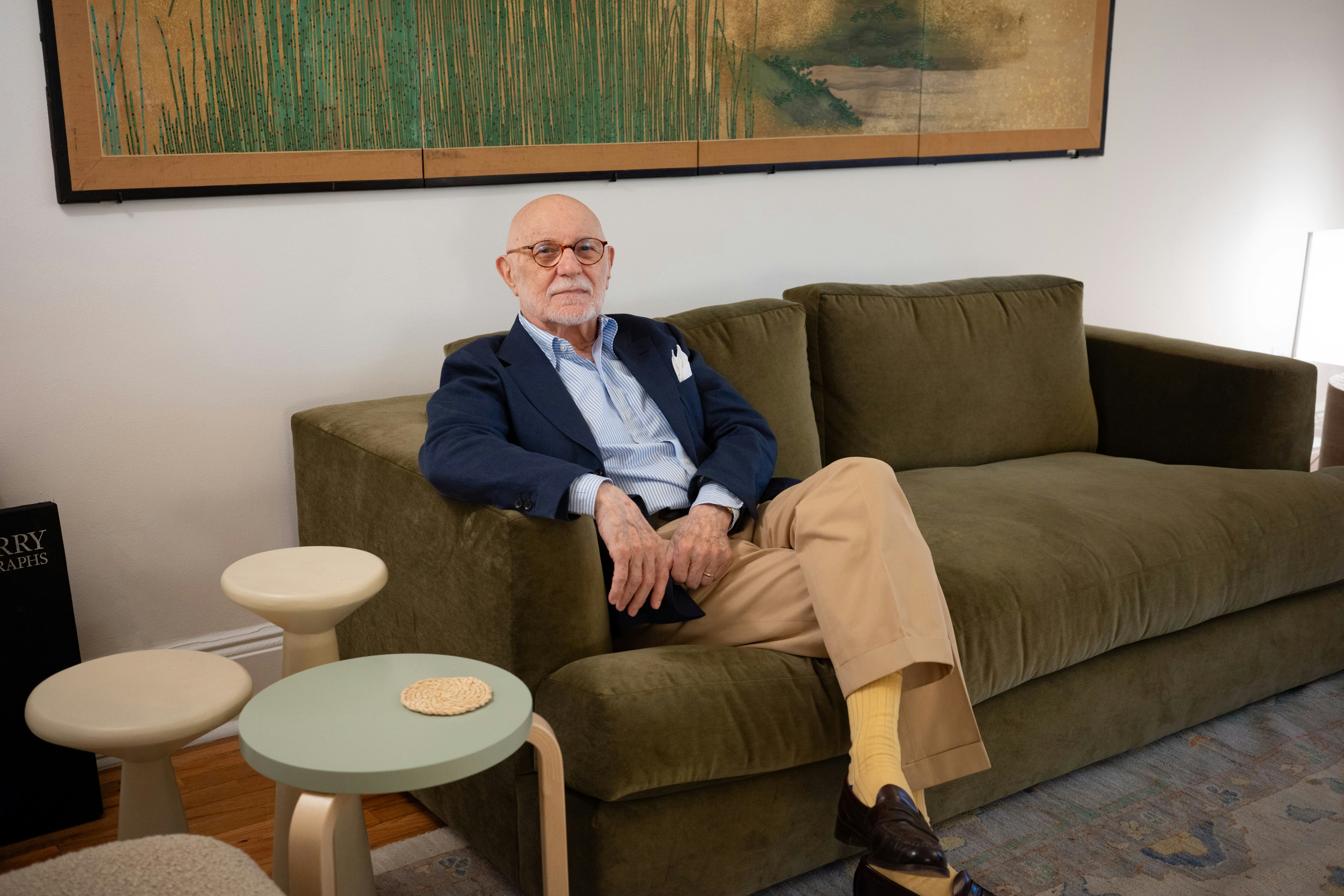 Back to all Articles
G. Bruce Boyer's Riffs: Random Reflections on Jazz, Blues, and Early Rock
Co-founder Mark Cho and The Armoury's Dan Quigley sit down with G. Bruce Boyer to discuss his latest project.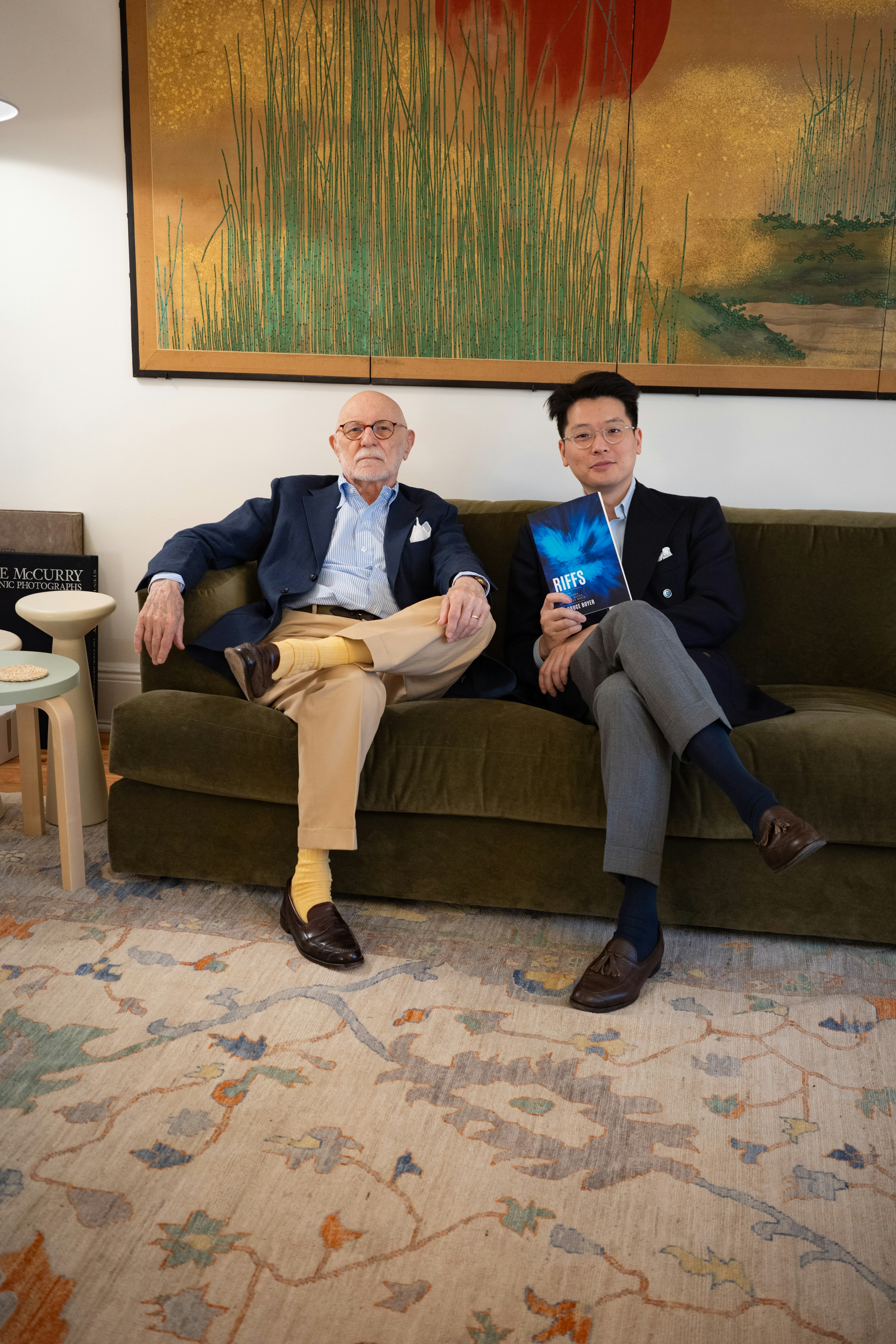 G. Bruce Boyer, friend of The Armoury and legendary menswear writer, has just released his latest book "Riffs: Random Reflections on Jazz, Blues, and Early Rock". Riffs is an inspiring collection of essays based upon Bruce's love for music and how it connects to style. Armoury Co-founder Mark Cho sat down for a short chat about the book, his career and his thoughts on style today.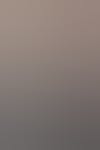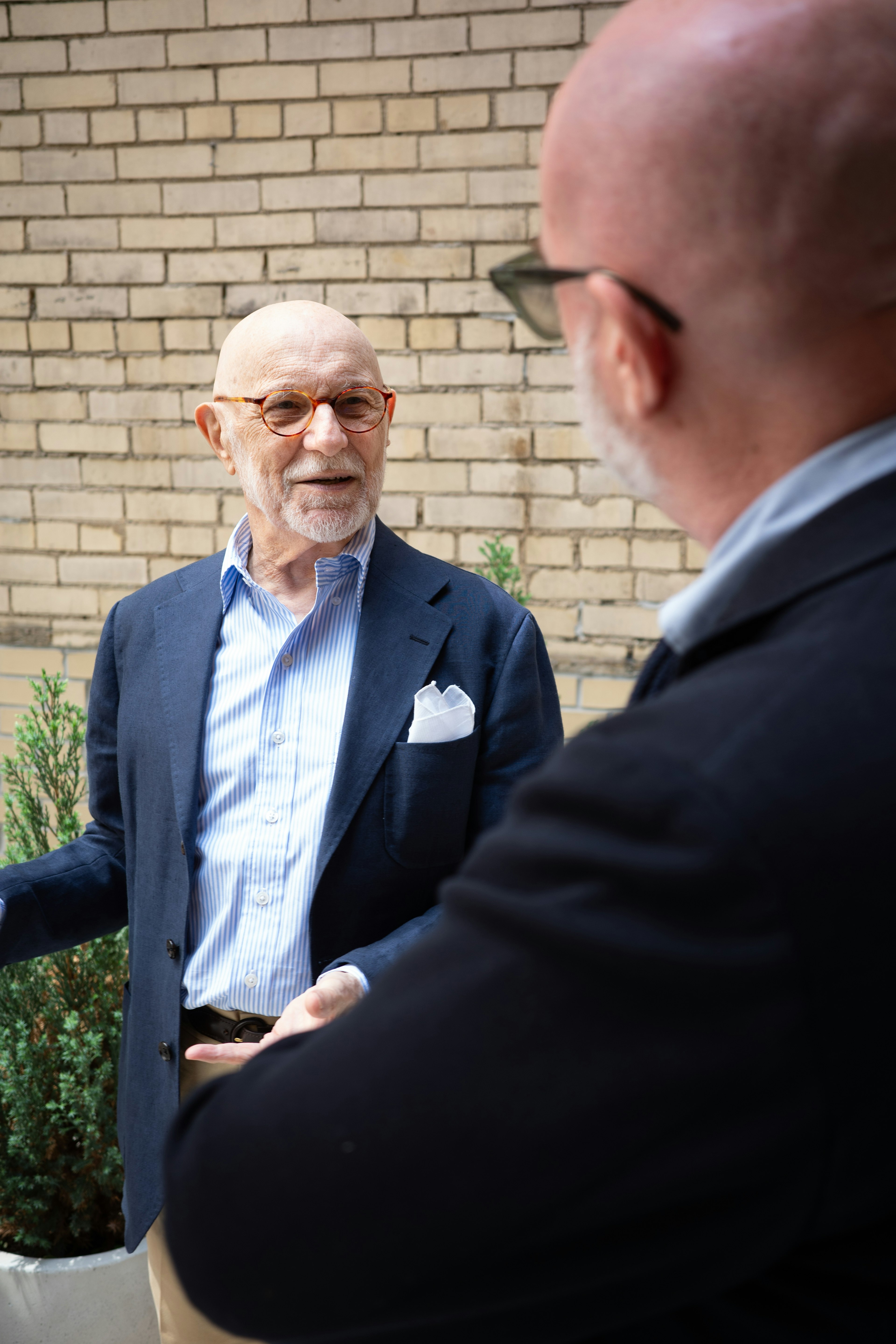 A Conversation at The Armoury UES
Our own Dan Quigley (who painted the cover of Riffs) sat down with Bruce to dive into his inspirations and experiences in music.
Dan Quigley - Bruce, it's a pleasure to get to speak, I appreciate you taking the time to talk about your new book. We've been friends for a long time and I'm always picking your brain. Let's dig a little deeper!
What motivated you to explore the musical genre? What made you change your focus from menswear, fashion and style to jazz, blues, and early rock music? 
G. Bruce Boyer - I've always loved the style of jazz musicians, so creative, so authoritative, so individual. I had once thought to do a book, which I wanted to title Jazz Style, and explore the sartorial approaches of various jazz musicians like Duke Ellington and Miles Davis, Coleman Hawkins, Lester Young, Chet Baker and others. So, just before Covid hit, I started to write little pieces about these musicians and found that I wanted to write about the music as well as the look, and what effect it had on me when I was young and heard it for the first time. So I just kept going with that approach.
Riffs is really about style, the style of the music, and it's really not so much different than talking about clothes. The way the musician dresses and the way he plays are all of a piece, the style is the man. Lester Young, whom I don't write about in the book, was a hipster and his dress and his music is very idiosyncratic, laid back, revolutionary. Ellington's music is lush, slightly flamboyant but within the confines of traditional genres, and so is his dress. Style is an integrating force in our lives. I really haven't deviated that much from my home base, it's still all about style.
DQ - How did you come up with the title "Riffs" for your book?
BB - The word Riffs jumped right out at me, it was my first and only choice as the title because the writing is short and improvisational bursts on a theme, with refrains back and forth between sections. The writing reflects what the word means to musicians. It was the subtitle that gave me a little bit of a problem. I wasn't sure that the word "random" would work, but I think it does.
DQ - What was the main inspiration or goal for writing this book?
BB - I wanted to do several things with this book. First, I thought I wanted to stretch myself a bit and write about something other than dissecting clothes. I've written so much about the navy blazer and grey flannel suit and tweed it makes my head hurt. Second, music has always been such a big part of my life for as long as I can remember, why not explore my feelings about it? Third, I thought the music in the mid-20th Century was a real watershed culturally and worth writing about. And finally, I wanted people to hear this music, I didn't want it to be forgotten and I thought I could help in a small way to maybe keep it alive for a while yet. This music I write about has been such a joy in my life, such a consolation when I was down, and such an inspiration and font of learning, I thought I could pay tribute to these incredibly talented musicians who had given me and others so much art, so much pleasure, so much appreciation for life.
DQ - What was the first live show you ever attended and how did it affect you? Do you recall the first time you heard a song that struck you, and how vivid are the memories?
BB - I write about my first live band performance in the book. I was around 13 or 14 and there was a dance in the parking lot of a city park. The seven-piece swing band played on the flatbed of a truck and couples danced on the macadam. I'd heard the tunes they played on records, but hearing it live was a thrilling shock. The musicians weren't first rate by any means, they didn't improvise and only played the charts, but hearing the music live made up for any lack of creativity. The first song they played was a crowd favorite, Glenn Miller's version of "In the Mood", a nicely mild swing number which I always enjoy because it taught me that a good song was built, was arranged to grow layer by layer and work towards a climax, an important lesson about music. I was forever hooked.
The first songs I heard that were Rock 'n' Roll were in the DooWop genre, vocal groups (mainly quartets) such as The Four Tunes, The Crows, The Chords, The Flamingos, The Orioles, and others too numerous to recount. They were one of the major roots of Rock, and the most pervasive at the time because they were mainly amateurs and were paid very little if anything by the record companies. Groups of what I would call "street corner singers" were the most important vehicle for Rock from the late 1940s up through the '50s and slightly beyond. There were dozens of these groups – both Black and White – coming out of New York City, Philadelphia, L.A., Miami, Cleveland, Detroit, everywhere including my hometown which produced a group called "Jay and the Techniques", the lead singer of which was Jay Proctor, a friend of mine. They had several hit records in the early '60s.
DQ - How did you discover new music back then?
BB - There were basically three ways to hear the music then: on the radio, records, and at dances. Many teens had small record players to play 45" records because the technology was inexpensive. There were radio stations newly devoted to playing Rock music, and the main form of entertainment for teenagers was dancing. There were several dances every week run by disc jockeys who played the latest records and whatever else they liked. And finally, there were the TV dance shows, "Bandstand" in Philadelphia, and "The Georgie Woods Show" in Wilmington.
DQ - How does your taste in music reflect your taste in art, fashion, and film? 
BB - I'm afraid my taste is imprisoned in the taste of my youth, more like a Sycamore tree that grows quickly and declines slowly. So much of the music, movies, art, and clothing I like comes from my formative years which started about the age of 12 and was firmly established by the time I was 17 or 18. My deviations since then have been microscopic. The things I quickly grew to adore – jazz, the company of women, dancing, and dressing with a bit of discreet flair – were fully formed in me. I can't really explain it, it's simply the truth.
DQ - Do you listen to music while writing or working? How does it affect your creativity and productivity?
BB - I can't have any other temptations when I work. I like a small, dark, quiet room like a furnished cave in which I can take my time and concentrate without my mind being drawn away. I prefer this quiet little cave because I think I'm so easily distracted. If I tried to work in a library, I'm sure I'd end up watching what others were doing and not concentrating on my own work. Watching people is so much more fun than working.
DQ - Were there any regional bands, or musicians that stood out to you? 
BB - I was born in Wildwood, New Jersey, but didn't stay there long enough to take in the culture, moving while still a child to Allentown, PA where I grew up from the time I was 5 years old. From the time I got to what was then called "Junior High School" there were school dances and also a number of roller skating rinks that played music for the skaters. And I took full advantage of these entertainments. Both my Junior High School and High School had dance bands, and then there were dance halls left over from the swing band era and converted into teen dances with records. And there would be outdoor dances with local bands in summer. When I turned 21 – the legal age for drinking in Pennsylvania – I started going to clubs to hear live music from bands touring the East Coast night spots. There were no concerts such as there are now regularly, and we really didn't want them. We wanted to hear the musicians up close and personal, and to dance. I loved the atmosphere of the clubs: dark, smoky places where you could dance close on a small, crowded dance floor to good music. It was heaven. There was a distinction between music for dancing and music for listening. Even music for listening was not performed in large concert venues like today, but in small clubs for audiences who were fans of the genre.
DQ - Who are some of the least recognizable musicians that more people should know about from your era? 
BB - The Rev. Gary Davis had a brief resurrection of fame in the late 1960s into the 70s, but is now once again forgotten. He should be remembered and listened to, as a great example of a Blues/Gospel singer and supremely good guitarist. Jimmy Forrest is a skilled musician of the "Honkers and Shouters" school of Jazz/Rock players who dominated the music scene in the mid-century. And Bobby "Blue" Bland is such a good example of the city Blues singer who fronted bands with lots of brass, a contemporary of the much more famous B.B. King. I hope that my hat trick of singers – Jimmy Rushing, Joe Turner, and Joe Williams – are still remembered, but I'm not sure. They most definitely deserve to be.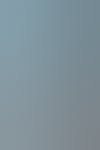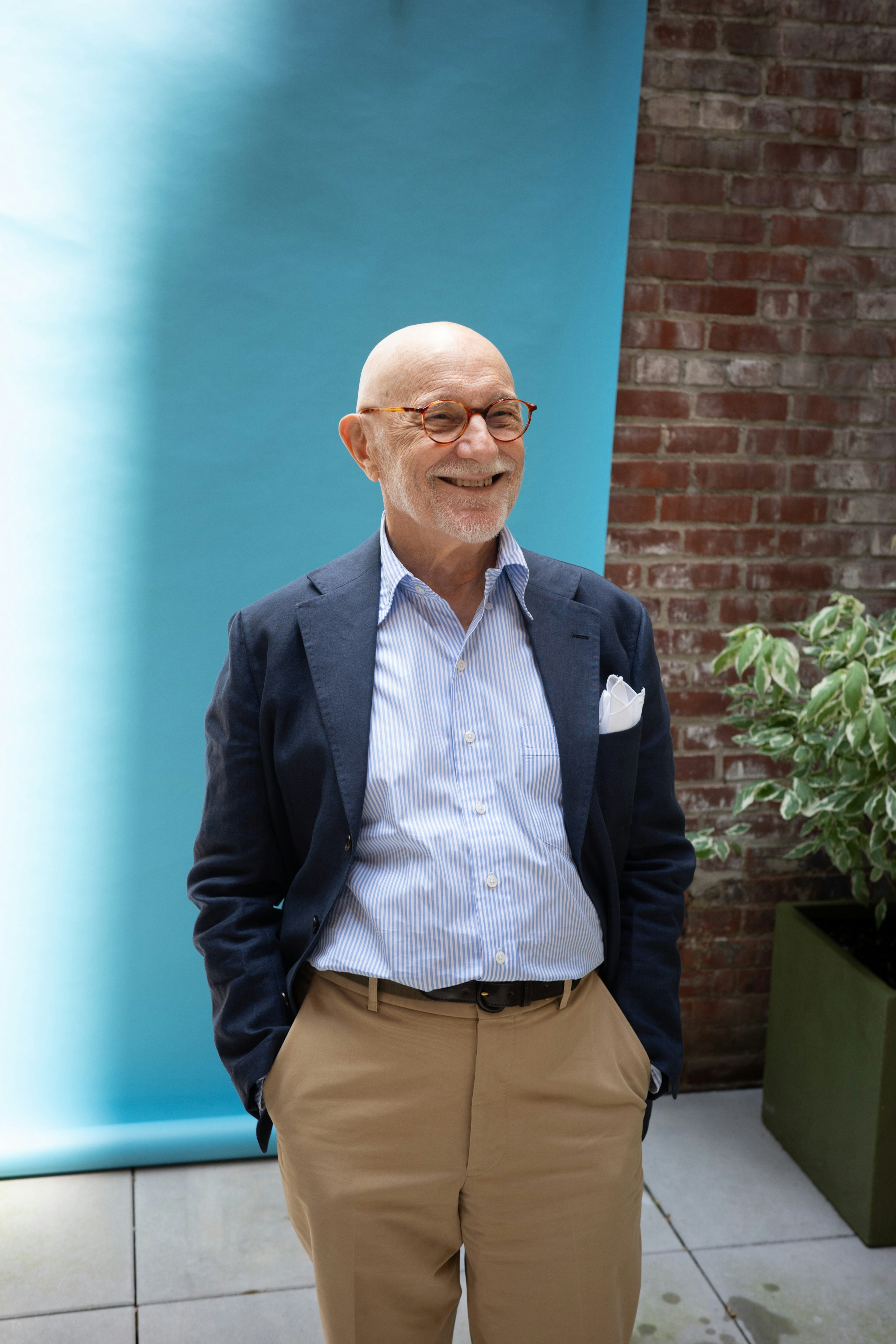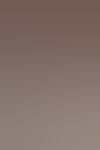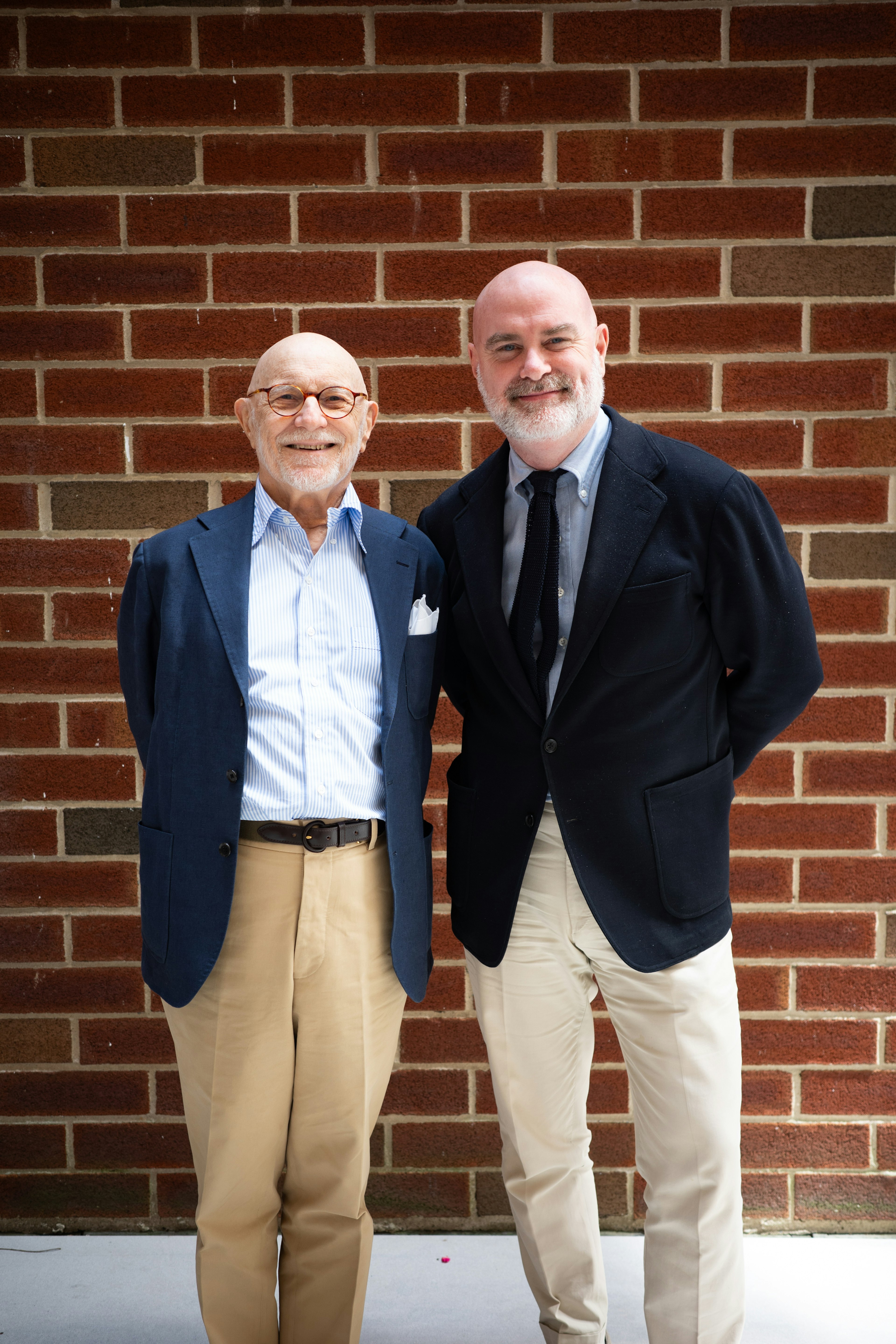 DQ - Ok Quick fire round - Does your wife Pam share the same musical taste as you? 
BB - Pam likes music, we watch lots of music concerts on video, and she knows good music when she hears it.
DQ - If you could play any instrument, what would it be and why?
BB - I suppose I'd choose piano for its incredible versatility. It can be used to play any kind of music.
DQ - Who conveys more pain or sorrow in their vocals, Nina Simone or Billie Holiday? 
BB - Billy Holiday conveys more heart-wrenching sorrow, but Nina Simone will always be my favorite. She's so good I can't find the words.
DQ - Who is stronger at Scat and improvisation, Ella Fitzgerald or Bessie Smith? 
BB - Bessie Smith wasn't a scat singer in the traditional sense of the word. Ella would be considered tops by everyone, but equally accomplished would be Sarah Vaughn in the category of truly great female jazz singers. For male jazz singers it would be Mel Torme and Joe Williams.
DQ - Who has a smoother voice for creating a romantic setting Chet Baker or Frank Sinatra? 
BB - Chet Baker could set a mood as well as Sinatra, but Sinatra could do more with his voice. Chet's voice had a wonderful sound and interpretive skill, but a very restricted range and style.
DQ - Bruce, as always, it's a pleasure to spend time with you. I encourage everyone to check out your Spotify playlist and grab a copy of Riffs, as they are both incredibly entertaining and enlightening. Thank you again for your time and reminding us of the gift of music.
BB - Dan, the pleasure was all mine.