Back to all Articles
Talking with Gary Shteyngart
We sat down with Gary Shteyngart, author of Our Country Friends, to discuss his passion for writing & watches at his favorite NYC pub.

At the beginning of 2016, Gary Shteyngart was riding the N train in New York City when it ground to a halt somewhere between 49th Street and 42nd Street. Stuffed in this crowded subway car for forty minutes, Shteyngart started to feel time and space collapse around him and had a panic attack. To take his mind off the situation, he looked down at his watch — a German-built, Bauhaus-influenced Junghans Max Bill with a smooth sweeping seconds hand. "Its no-frills, form-follows-function shape evoked civility in a time of chaos, a ticking intelligence in the face of a new inhumanity," Shteyngart wrote of it inThe New Yorker. And soon enough, "the train slowly moved again."

Shteyngart is a satirical writer who's serious about timepieces. Like many people, he grew up with quartz watches (his first was Casio H-108 12-Melody-Alarm, which, true to its name, played twelve melodies). But as his career as a writer progressed, he treated himself to a Junghans Max Bill after falling in love with the design at a MOMA design store. "I spent weeks wondering if it was worth the $800. Ah, sweet innocence," he remembers. That watch would later save him from a panic attack in a cramped NYC subway car and then set off an obsession with mechanical horology. Sitting in his collection now, Shteyngart has some impressively understated pieces — Nomos Minimatik Champagner, Patek Philippe Ref. 3445, and Rolex Explorer reference 1016 with gilt, glossy dial among them. Shteyngart's obsession seeps into many of his books (as did an Armoury mention in his most recent novel,Our Country Friends). "Watches are my only hobby," Shteyngart says. "But they incorporate all the good stuff — art, design, history — so I weave them into my storytelling."
You seem to gravitate towards smaller watches, including a couple from Nomos in your collection. What draws you towards those pieces?
I got no wrists! Seriously, I have very small wrists. Most of my watches are 38mm or under. In my opinion, smaller watches also look classier.
Did you enjoy writing when you were younger? Who were some of your early inspirations?
I started writing when I was five years old. My grandma paid me in cheese for every page I wrote. And I love cheese. Writing is the only thing I'm good at; I've been fired from every other job.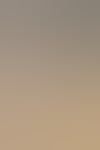 How do you like to write? Do you have a place that you work from? Have you spent any time writing at Clandestino?
I write in bed propped up on many pillows. Clandestino is where I go to get drunk and observe fellow New Yorkers getting drunk. 
How do you research your writing topics? I've read for Lake Success you took a Greyhound across the country. How did you decide on mentioning The Armoury in your latest book, Our Country Friends?
Yeah, I took a Greyhound across the country for Lake Success and spent four years hanging out with billionaires. I think I heard of The Armoury and Mark through the watch world. I dress like a slob, but I'm trying to do better.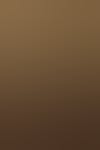 What's on your reading list?
A bunch of John le Carre books. The book I'm writing now has some spy elements, so gotta read the best.
Your book tours have taken you worldwide; where are some of your favorite places to visit?
Barcelona was great, Beijing was fun, then there are many great literary festivals in India, Jaipur being one of the best.
Can you describe your own personal style? Do you have a standard "uniform"?
I have no style. Cashmere sweaters go nicely with watches, I've noticed. Otherwise, there are a lot of shorts and t-shirts and stuff. Sometimes I'm forced to wear a tux by society.


You've mentioned you tan your leather watch bands at your upstate home. What gave you the idea to customize some of your pieces?
When you're a writer, there's not much to do. You write for a few hours, and then it's either drinking yourself into an early grave or tanning watch straps by your pool.
You've done some consulting work for HBO's Succession. Can you tell us a bit about that? Have you had any input on the watches featured on screen?
Hahaha. Yes, I talked to the showrunner about some of the gang's watch choices on the show. Some of the actors have very good taste in watches.