Back to all Articles
We sat down with Ed Be & Jared Blake, co-founders of Lichen, to discuss their passion for furniture, design and more. Jared Blake was out shopping for a set of grey Eames shell chairs for his Brooklyn apartment six years ago when his father, who he enlisted for help, suggested that he add a yellow one to the lot. A year later, buyer's remorse led to Blake listing the yellow chair on Craiglist, where Ed Be messaged him a few hours later, requesting a viewing. When the two met up, they found that they had a lot in common — they dressed the same, had similar taste in music and design, and even shared similar plans. Be mentioned that he had so much furniture stockpiled, he was thinking about opening a brick-and-mortar store. Blake replied that he was thinking about doing the same, only in digital form.
By 2017, the two found themselves sourcing and selling vintage furniture together under the name Lichen NYC. What started as a part-time project quickly became a full-time vocation. Their East Williamsburg store is now a furniture shop and design incubator, where they sell clean line designs and timeless furniture pieces. They also have a program that sponsors and engages emerging designers. "After we formed Lichen and split a storage unit together, we researched competitors and noticed that there was a void for what we were trying to provide — a well-curated, affordably priced, and timelessly designed space," says Be. "You were either walking into a mid-century Teakville or the colorful plastic explosion of the 80s or big-box retailer if you went shopping for furniture at that time in 2017. We worked hard to make sure our space didn't feel like it had a time stamp on it."
When did you first become interested in furniture and design?
Ed and I were winding down our respective careers. At the time, Ed was working in hospitality in Union Square and was always in search of the next best place to live. He finally settled on a space in Ridgewood with a backyard, but the backyard came with a smaller interior space. He had to get rid of all of his oversized furniture from his previous loft and started getting into more compact and designer-centric solutions to fit the needs of the new smaller space.
For me, it was a trip to Denmark that really started my interest in furniture. My AirBnB had simple, rustic stools as nightstands instead of the two-drawer boxes that Americans are used to. That simple statement alone challenged how I thought about interior design.
How do you source your vintage products? What do you look for? What makes them special?
We try to source products based on New York living spaces, knowing that most of us live in smaller spaces than the rest of the US. This means we're seeking out modular furniture, streamlined designs that aren't too bulky, and pieces that serve as double-duty pieces, such as a daybed instead of a massive sofa, so that you can keep your space free and have a guest over if need be. Herman Miller defined a break away from traditional European furniture, and they remain a talking point when we design our pieces. However, we also love Italian furniture for its radicalism in materiality and African and Asian furniture for its ability to tie in the soul of a space through the makers' expert hand-carving skills.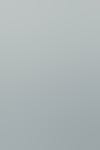 What was your first foray into making your furniture under the Lichen brand? Can you tell us about the design process?
Some weekends we would sell out the entire store on a Saturday and come Sunday, and there would be very little to offer. The one thing people kept asking us for was a coffee table that was a specific dimension. We quite literally took those approximate dimensions, drew up a rough sketch, and brought it to a fabricator in Sunset Park to help us make our first design. After some minor tweaks to our drawing, we were off to a steady start since we already had a rough idea of what people wanted in a coffee table. Subsequent designs were taking that thought process on the coffee table and simplifying bulky furniture by stripping it of the unnecessary components and offering a more space-conscious and affordable counterpart. 
During the Covid-19 pandemic, people have spent more time either in lockdown or WFH than ever before. How has this affected your relationship with the things you surround yourself with at home?
The pandemic taught us that it is just as important to outfit our homes in the same way we dress ourselves to go out. Your furniture should allow you to move freely around your house. It should be comfortable enough for you to work from or entertain some of your closest friends for dinner in a pinch.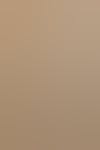 Lichen recently branched out into the custom furniture space. What prompted this new side of the business? Can you tell us a bit about the Fox Brothers' daybed you made for us?
Custom furniture and fabrication has been a surprising new wing of our business. We're able to merge our plywood and hardwood manufacturers and fabricate pieces on a bespoke level. It can be equally as difficult to source the right piece for your space as it is to hunt down a vintage suit that fits perfectly. More often than not, you're going to have to take it to a tailor to get it to fit just right. When big-box retailers and vintage pieces don't quite fit, that's where we come in and lend our expertise. It can be lengthy and cost a bit more than a big-box retailer, but you'll end up with something you can truly enjoy for years to come. We had this amazing, vintage George Nelson-designed daybed reupholstered in some of Fox Brother's premier plaid and casentino fabric. The plaid lends to a timeless feel, much like the design of the daybed itself. We also wanted to incorporate a little bit of flair with the orange casentino wool on the sides of the back bolsters and the underside of the seat cushion.
Is there a particular era, process, or philosophy that you draw upon when working on your designs?
We aim to create staple pieces to build your home around. They may not be the pieces that stick out in your home, such as a piece of art, but it is that simple yet classic table that just can't be sourced or purchased otherwise. It adds to your environment without compromising the rest of your home's personality. What are your interests outside of furniture?
We love coffee, music, and clothing. All of those play a huge role in our day-to-day lives. They're necessary components in how our small business has continued to strive and develop into what it is today.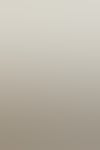 Our Lichen x Fox Brother's DayBed is available for purchase at our Upper East Side shop, along with a select of vintage and original pieces curated by Jared and Ed.
Visit LichenNYC.Com