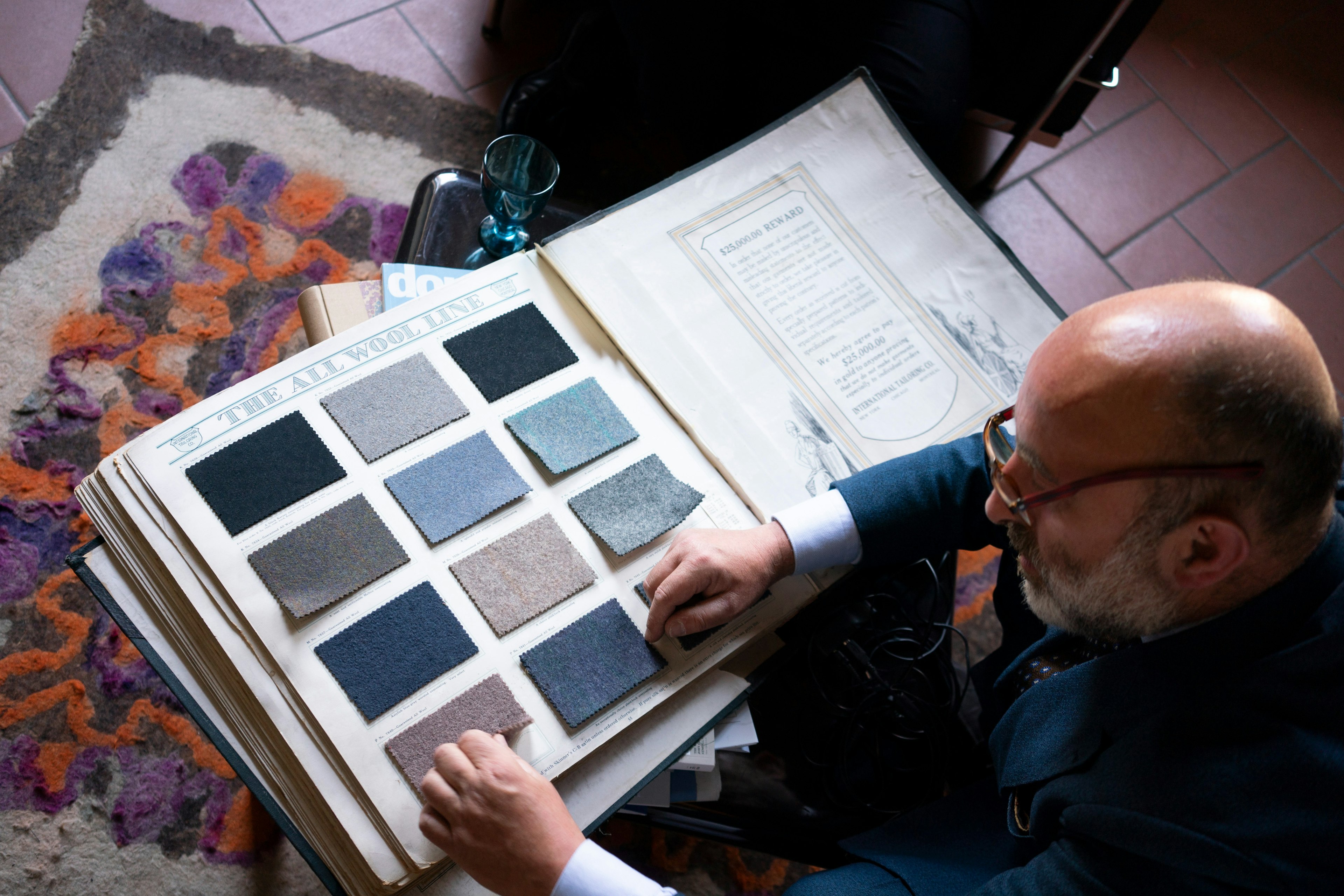 Back to all Articles
Pommella Napoli: In Search of the Perfect Trousers | Exclusive Fabrics
Hunting for supplies in Milan with Gianluca Migliarotti of Pommella Napoli.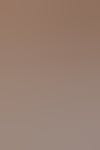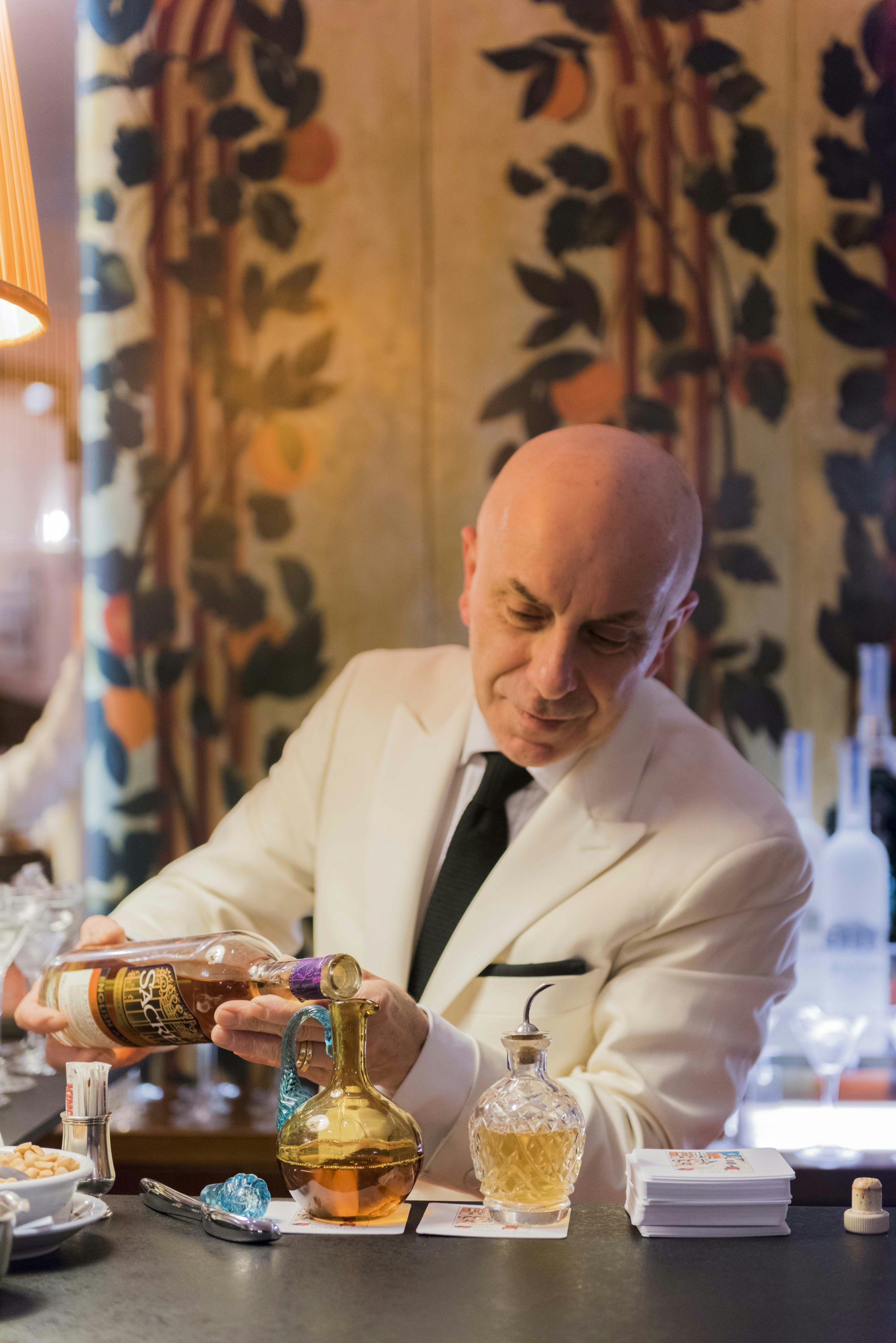 Alessandro Palazzi, the head barman at The Duke's Bar in London, is never without a smile. He likes to say that a good bartender is equal parts diplomatic, acrobatic, and charismatic. Diplomacy in this world is about being humble and discrete, so that "what happens at the bar, stays at the bar." Acrobatic refers to a bartender's ability to juggle different tasks with grace—giving one customer recommendations, calling another a cab, and helping a third organize a surprise for a significant other, all without missing a beat. Finally, charisma is service with a smile. As Palazzi points out, bartending is about creating not only drinks but also the personal relationships that keep customers coming back. "It's not difficult to make a cocktail," he says, "but you have to have a passion for hospitality to do it right."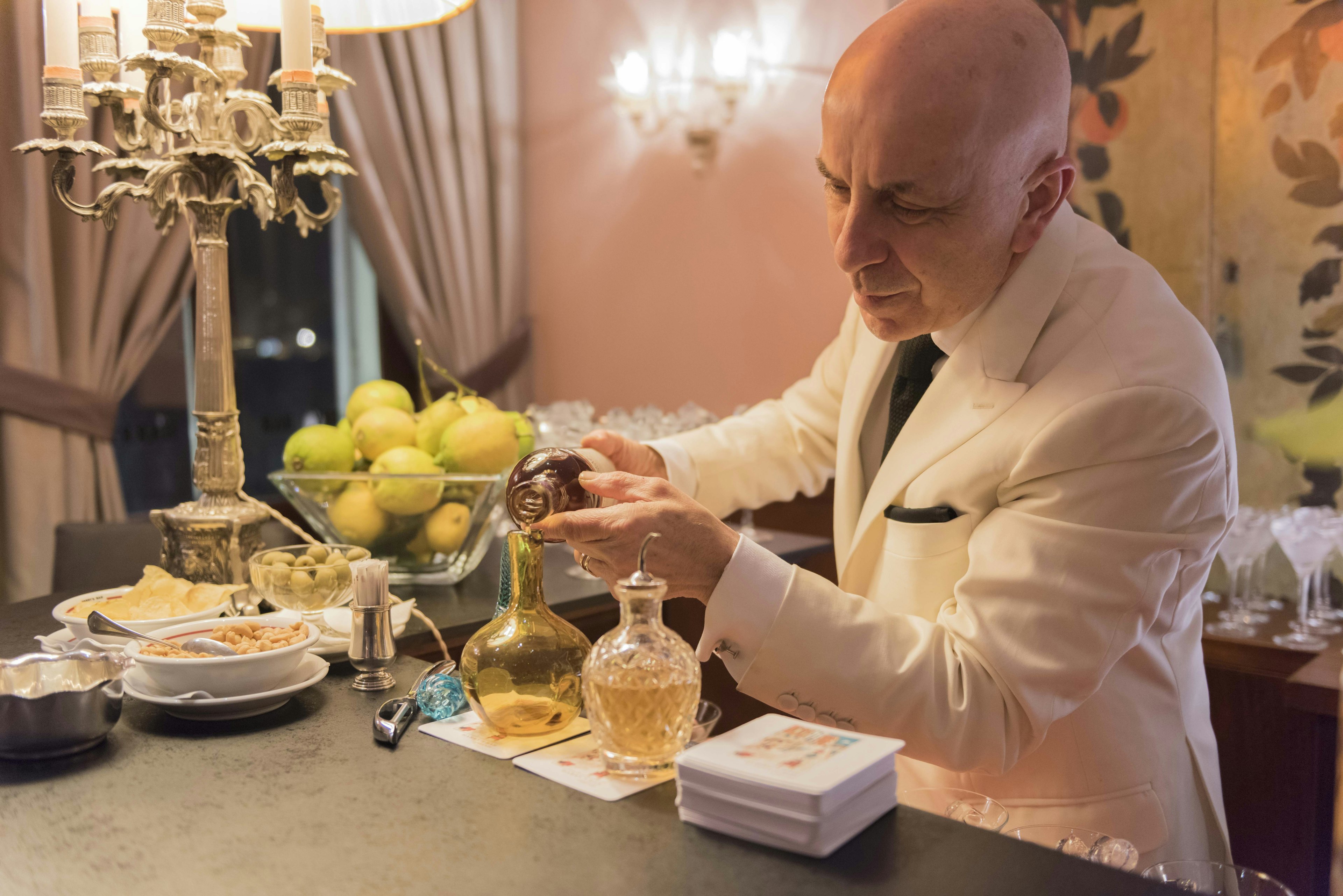 Palazzi is clearly passionate about his work. He's spent nearly five decades in the hospitality industry, serving cocktails and fine wine at some of the best bars in Paris, London and Italy. When he's behind a bar counter nowadays, he sticks to a monochromatic uniform: jet black wool trousers with a matching black vest and tie, which are offset by his stark white, semi-spread collar shirt and an eggshell-colored sport coat smartly finished with formalizing jetted pockets rather than flaps. When not working, the spirit healer prefers to dress more casually, wearing graph check shirts, suede Drake's chukkas, and a navy City Hunter jacket he purchased from us a few years ago.

He also wears olive flannel trousers from Pommella Napoli, which he commissioned at a London trunk show. In culinary terms, they were made in the "chef's choice." "When he came to our trunk show, I offered to choose a fabric for him," says Pommella co-founder Gianluca Migliarotti. "He was like, 'sure, sure, you choose.' I flipped through some books and landed on an olive Fox flannel. Palazzi agreed, so we made the trousers after the trunk show. Some time passed, and when I was back in London, I invited Douglas Cordeaux of Fox Brothers to come with me to The Duke's Bar, where I was planning to hand deliver the trousers. So we went together."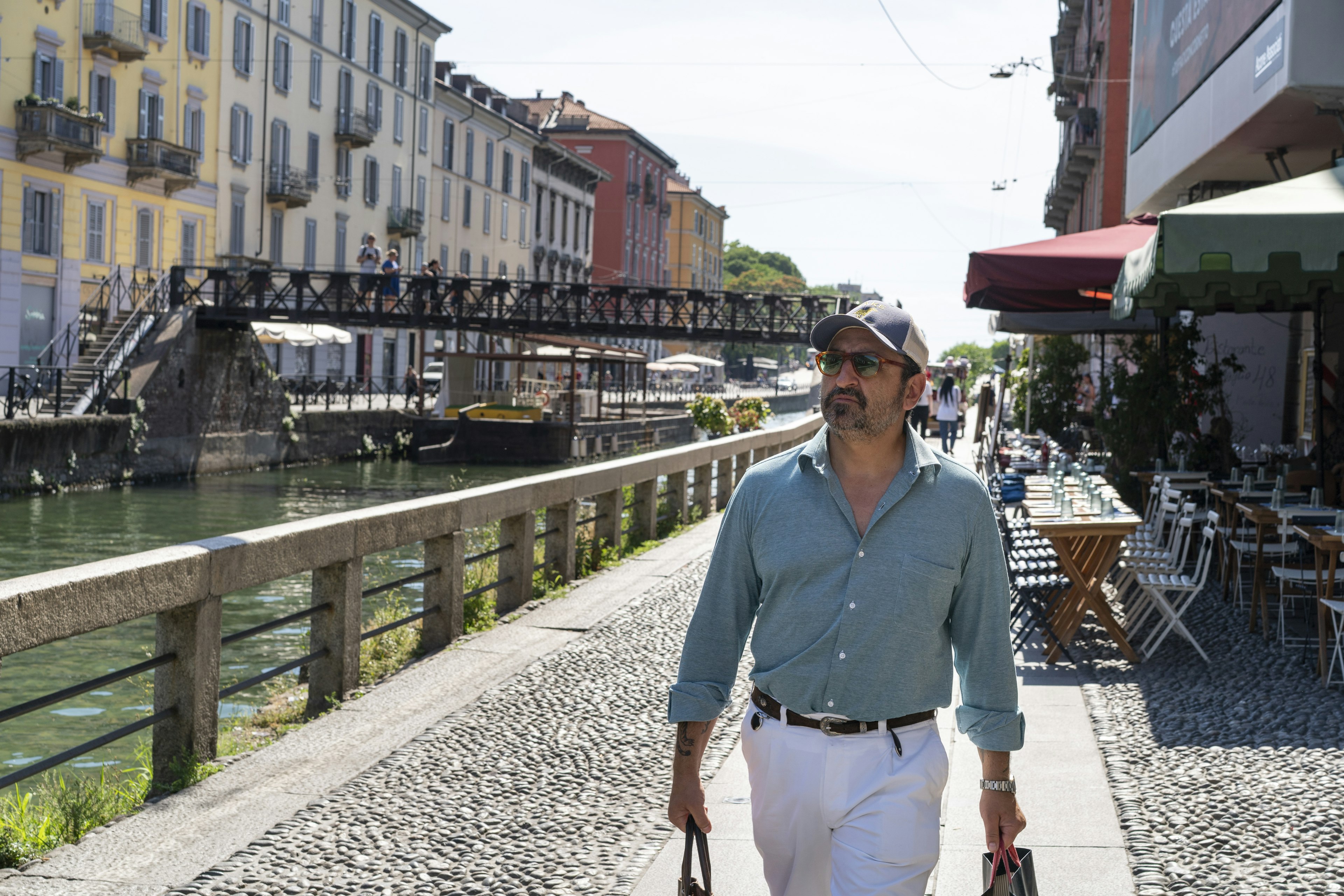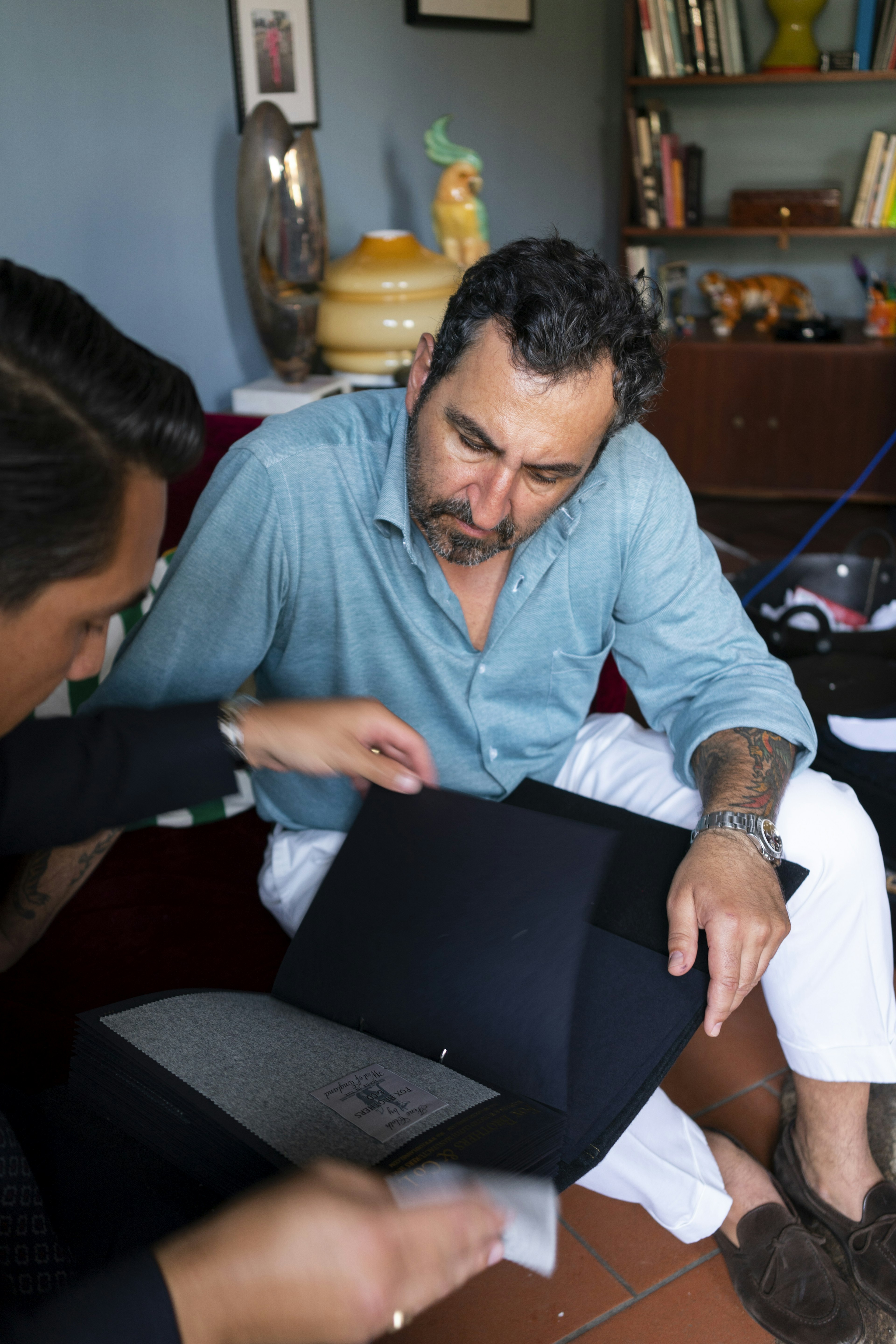 Palazzi was quite happy when the trousers were delivered, and they've since become part of his off-duty rotation. "There's a big difference between seeing a fabric in a  swatch book and seeing it made into a garment," Migliarotti explained. "That's the thing about Fox. Even with solid-colored fabrics in basic colors such as navy or brown, there's always something that makes them special. This flannel looks like a rustic army green from a distance, but when you look at it under direct light, slivers of blue, red, yellow, and brown come through. I think Douglas told me there are somewhere between twelve or fifteen unique colors that went into making this fabric, which is why it has such tremendous visual depth."

Cordeaux was so pleased with how this olive flannel turned out that he offered to re-run the fabric as a special edition with all the parties at the table. "I think this happened after the first martini," Migliarotti jokes. And thus, the Palazzi flannel was born.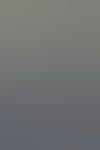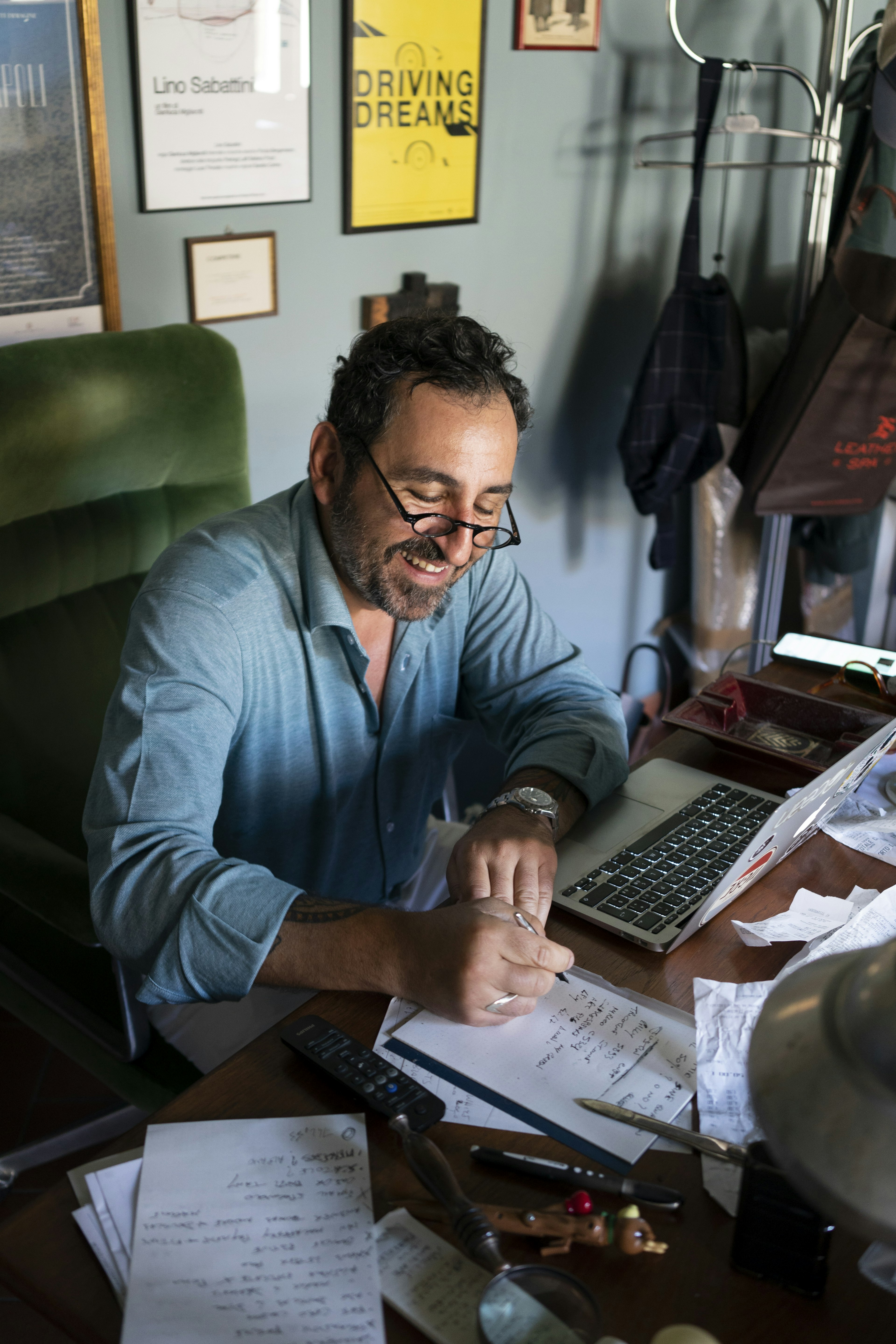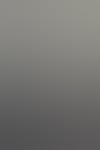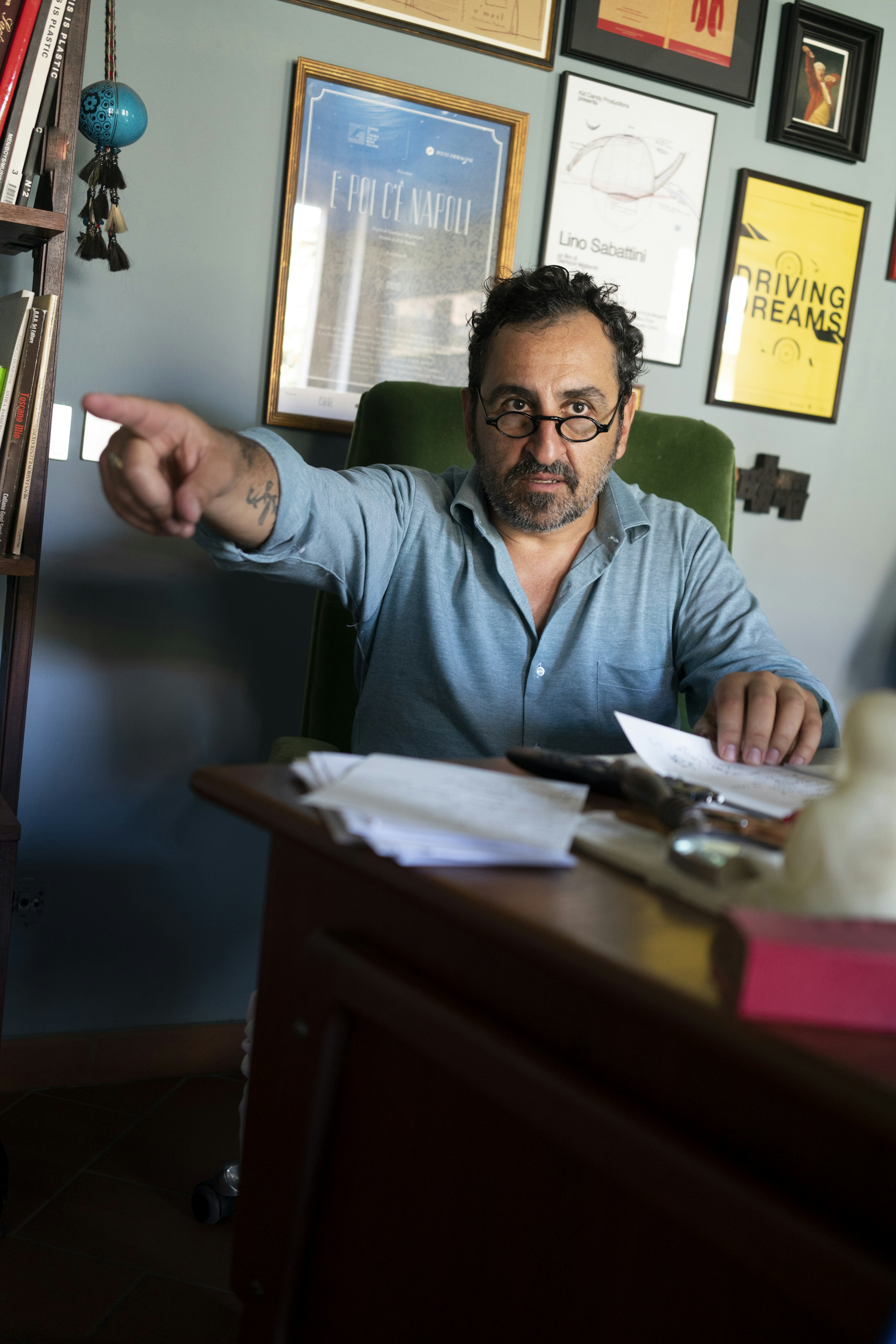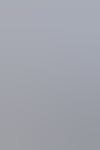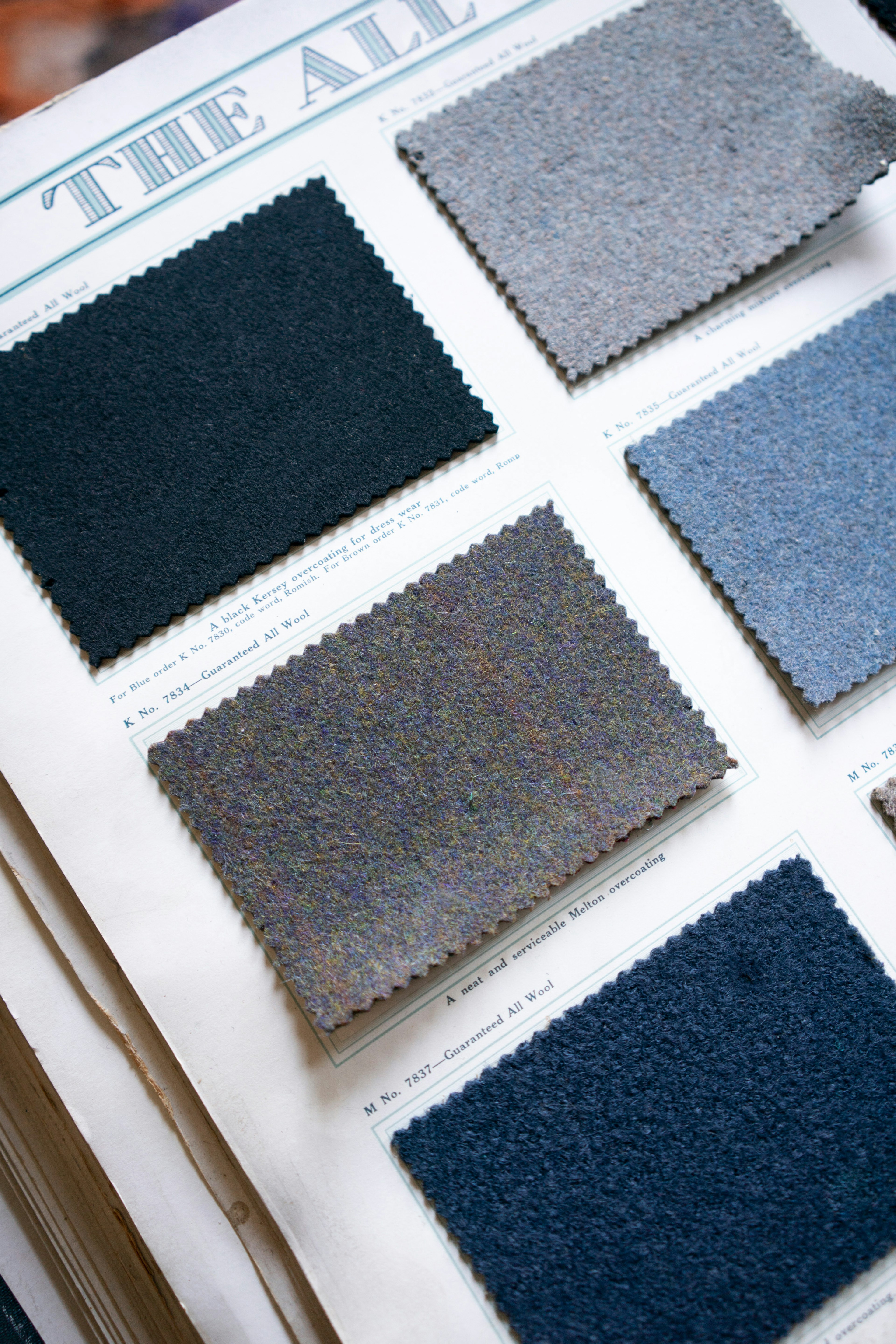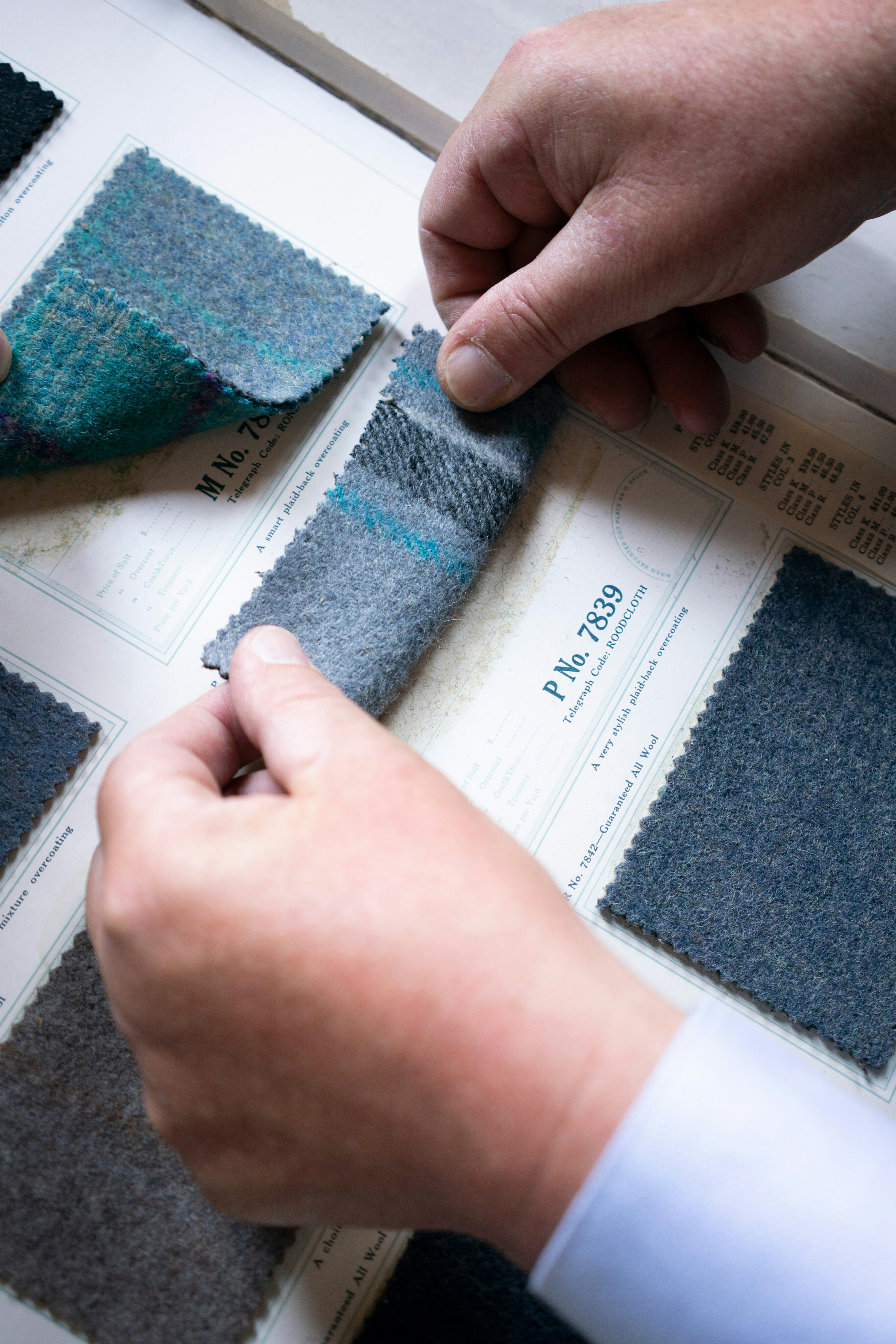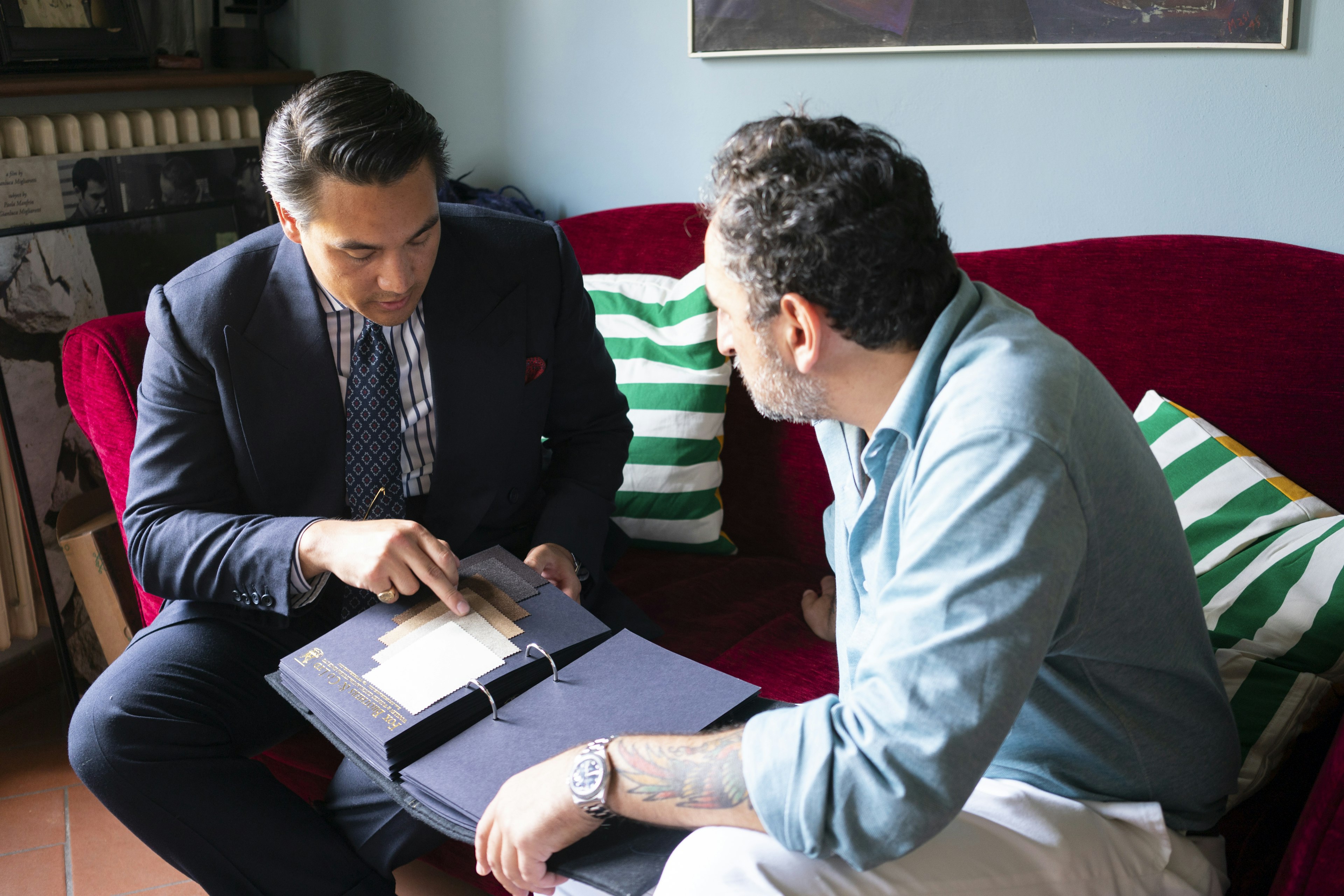 "The trousers can be teamed with navy double-breasted blazers or beige sport coats," says Migliarotti. "A jacket made from this cloth can be worn with almost any color of trousers, including white, beige, grey, or navy. If you live in a colder climate, such as New York or London, this flannel would also make an excellent double-breasted suit for late winter."

"One of the things I enjoy about this business is that many projects begin with friendships," Migliarotti adds. "I wouldn't be able to do this solely as a business. I've enjoyed seeing projects come to fruition over the years thanks to the friendships I've formed in the industry—Mark at The Armoury, Douglas at Fox and Alessandro at The Duke's Bar. Whenever I hear the name Palazzi flannel, I'll always think of that day, when Douglas and I went to The Duke's Bar and saw Alessandro's face when I delivered his trousers. It's a beautiful memory."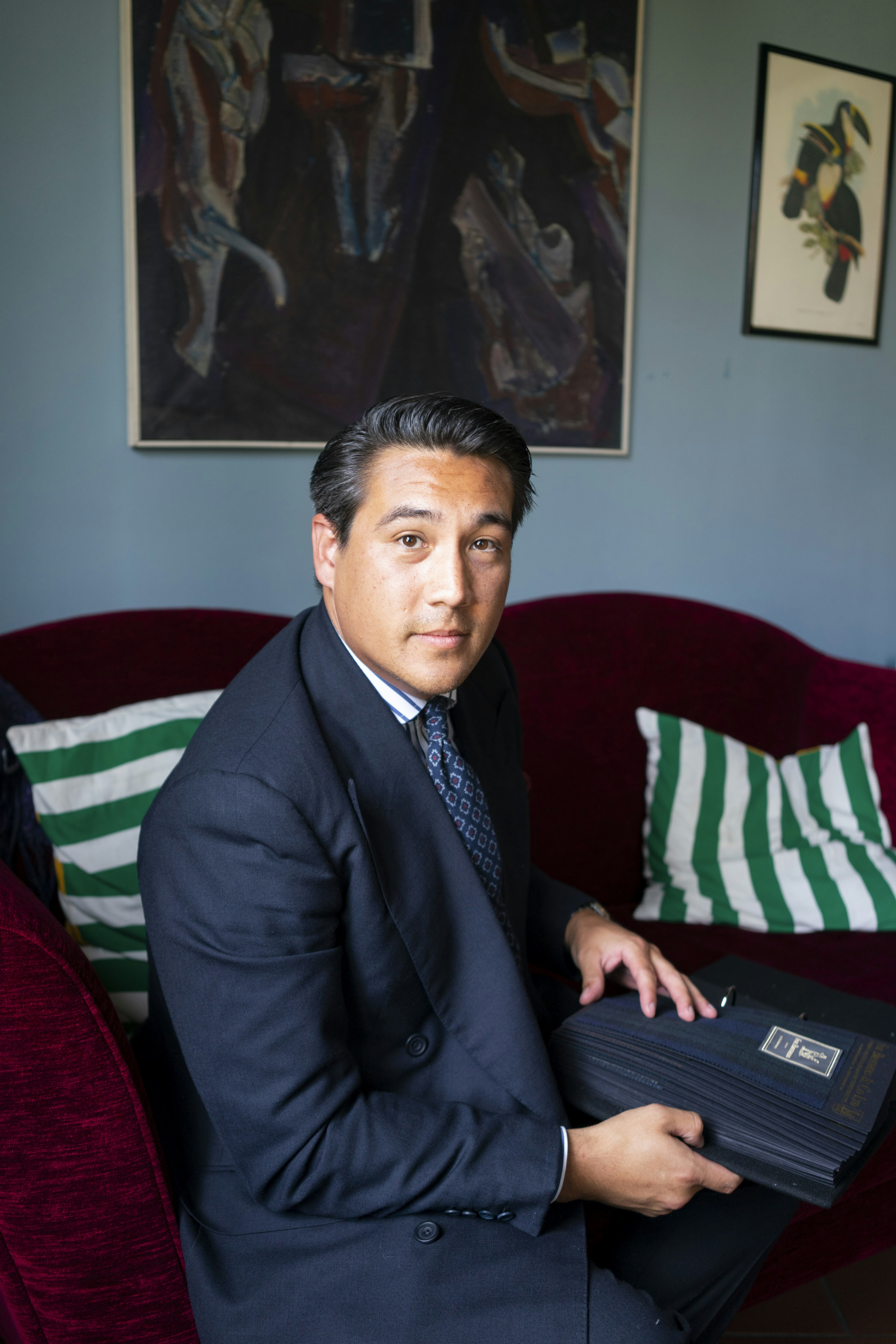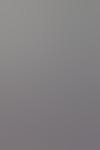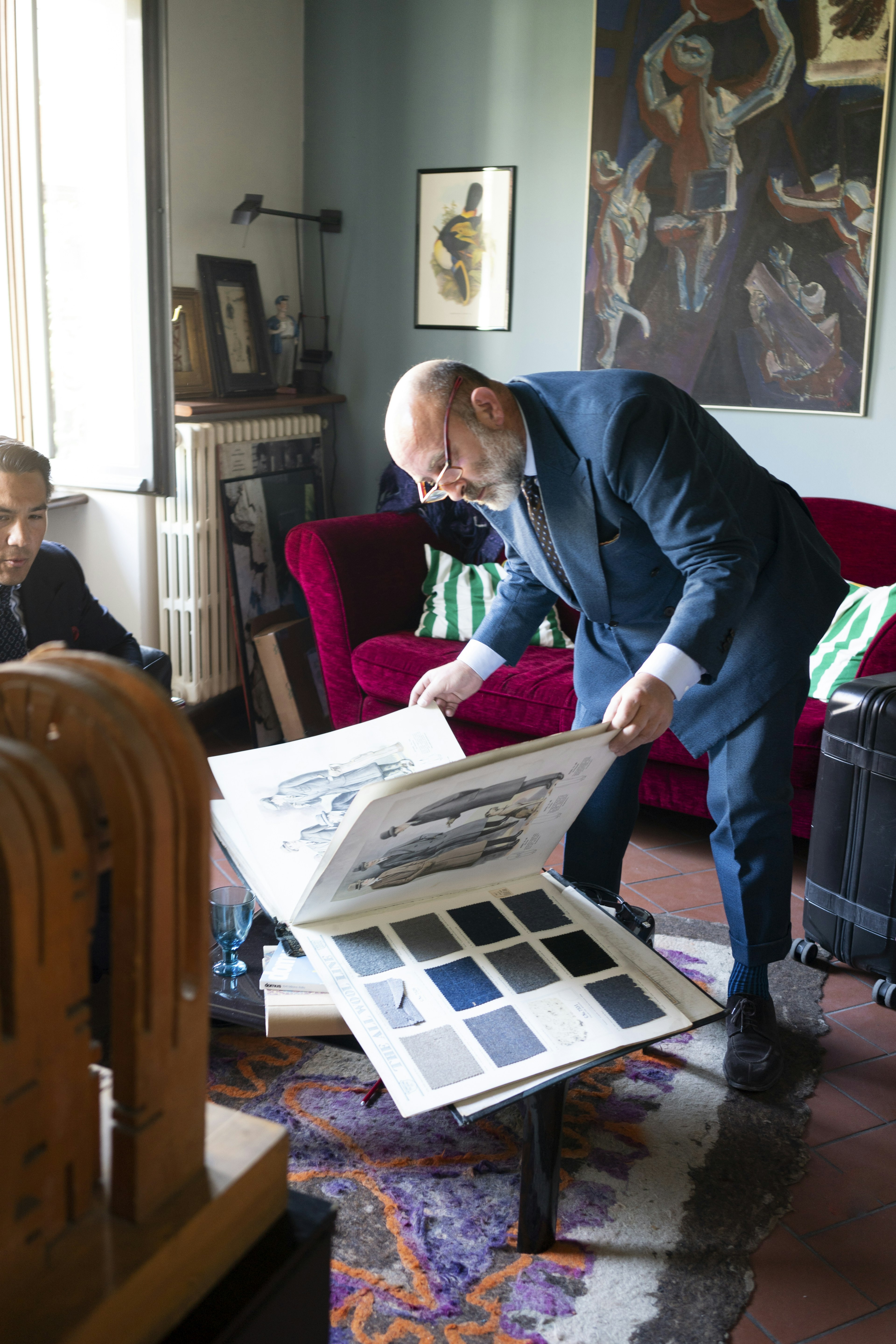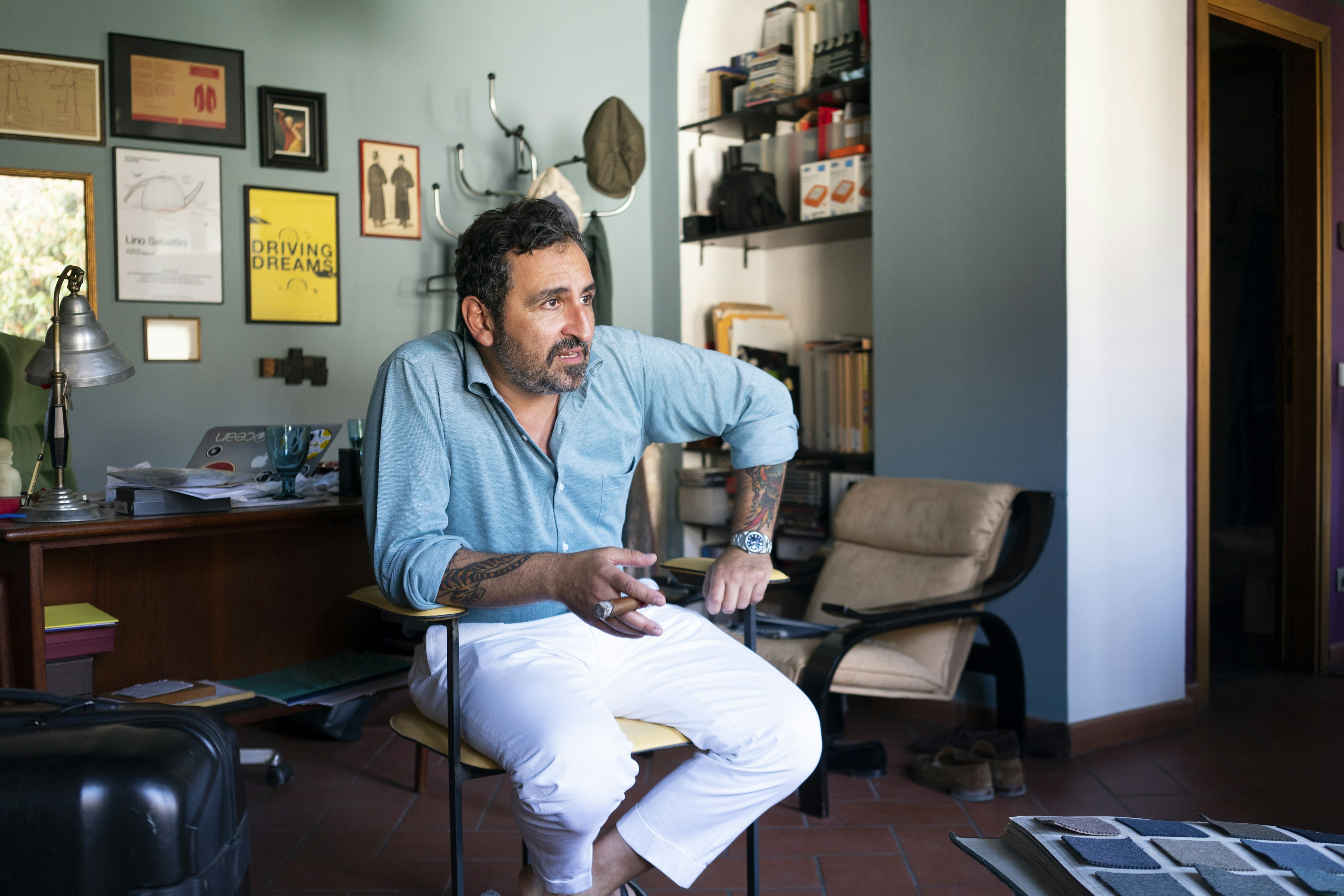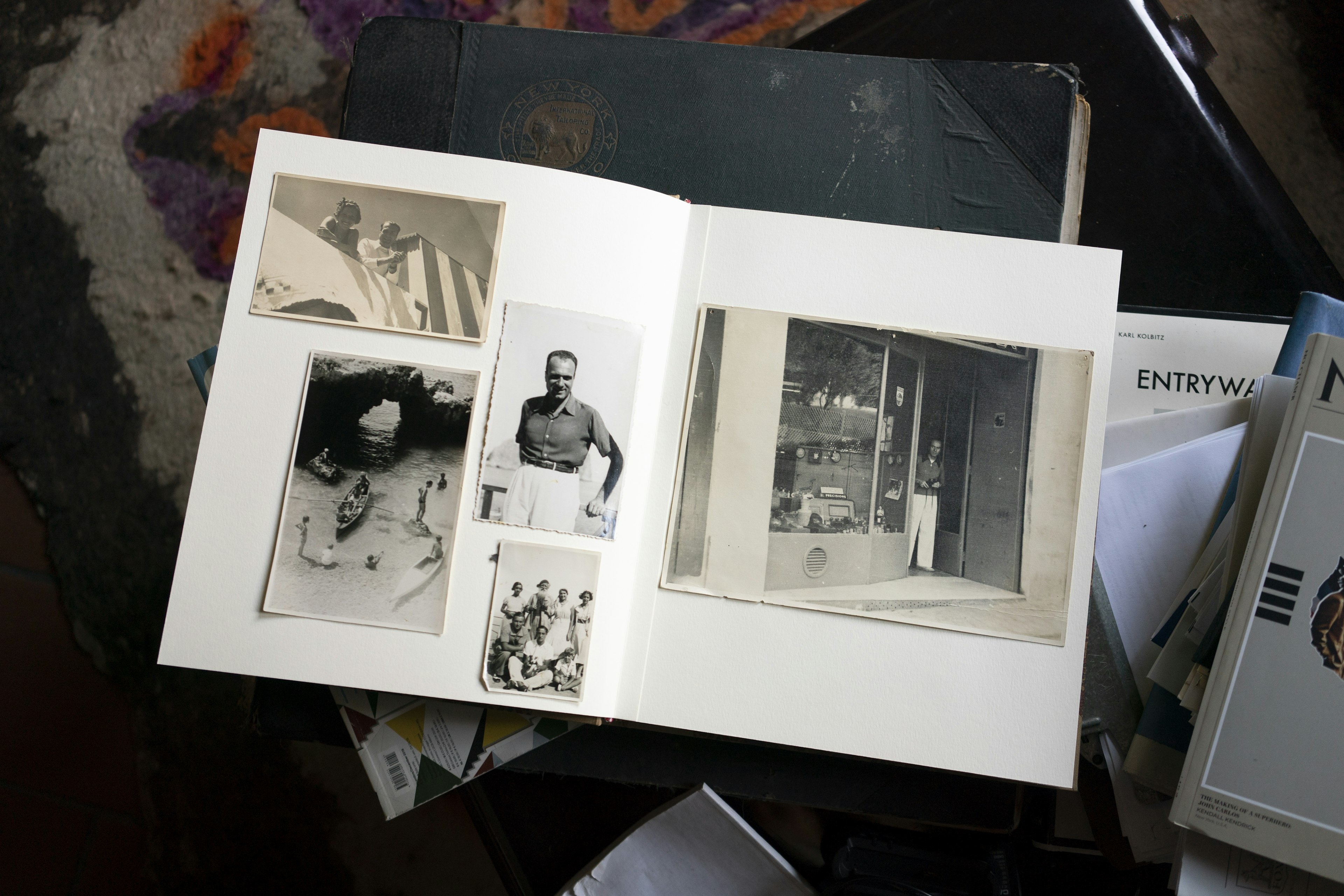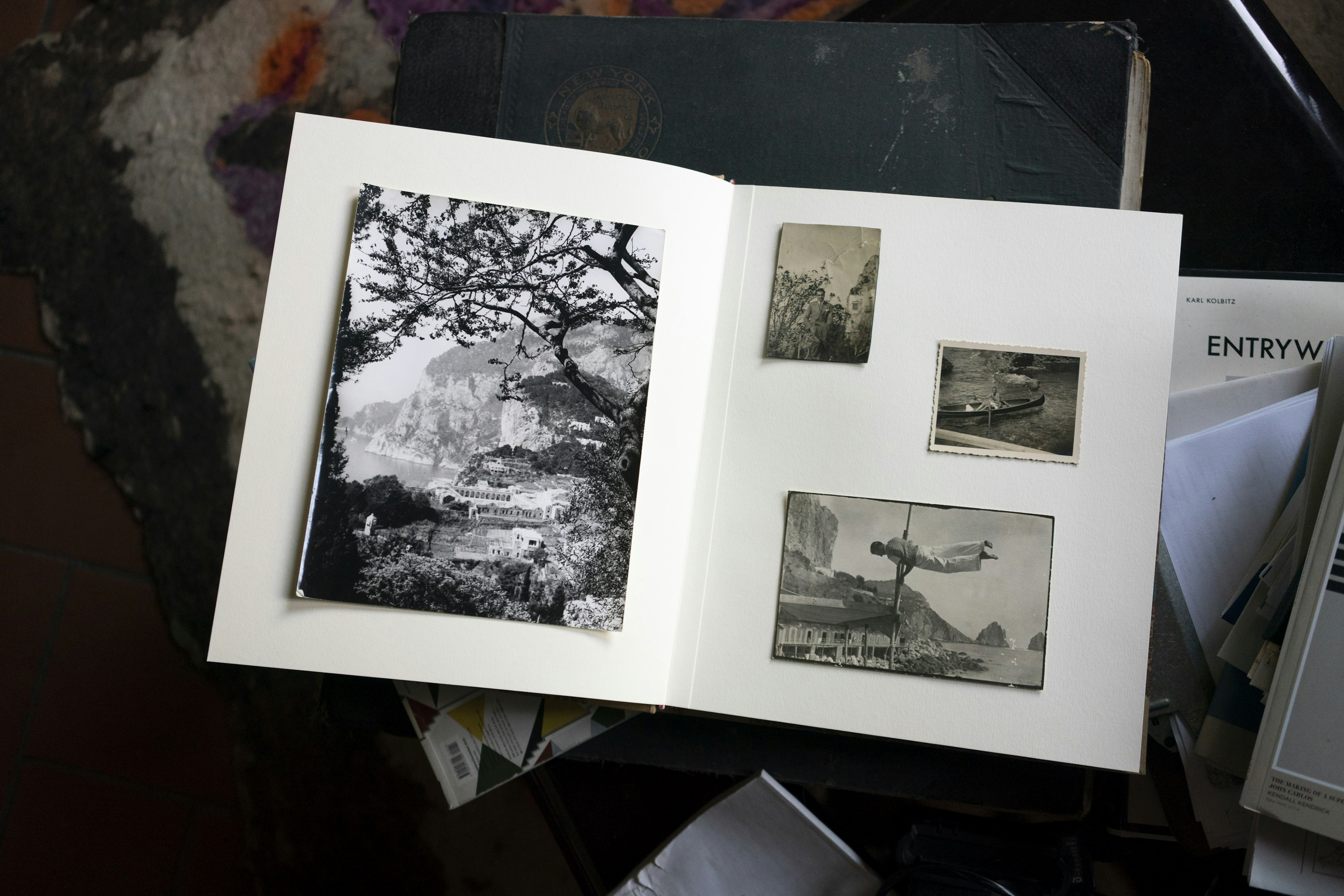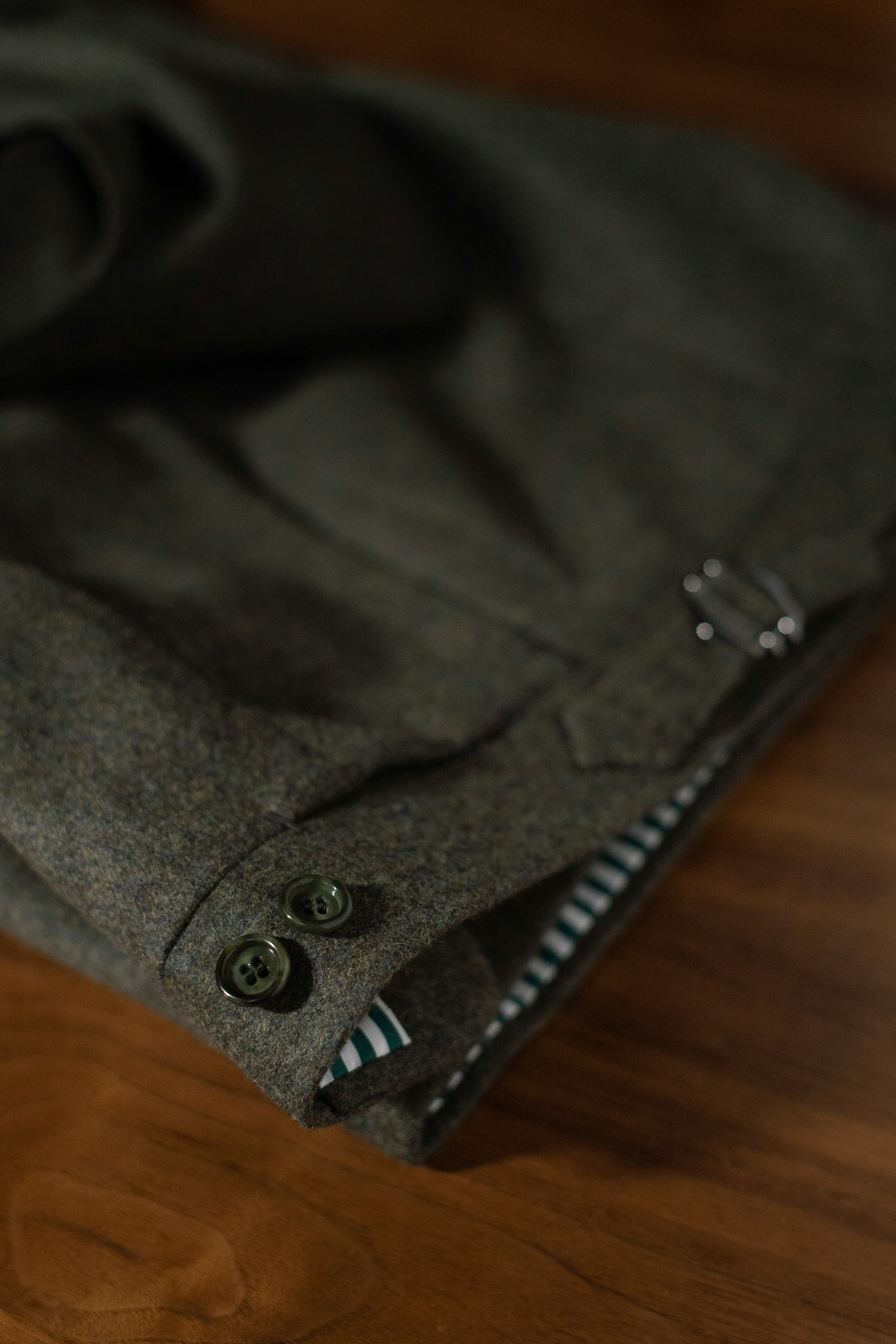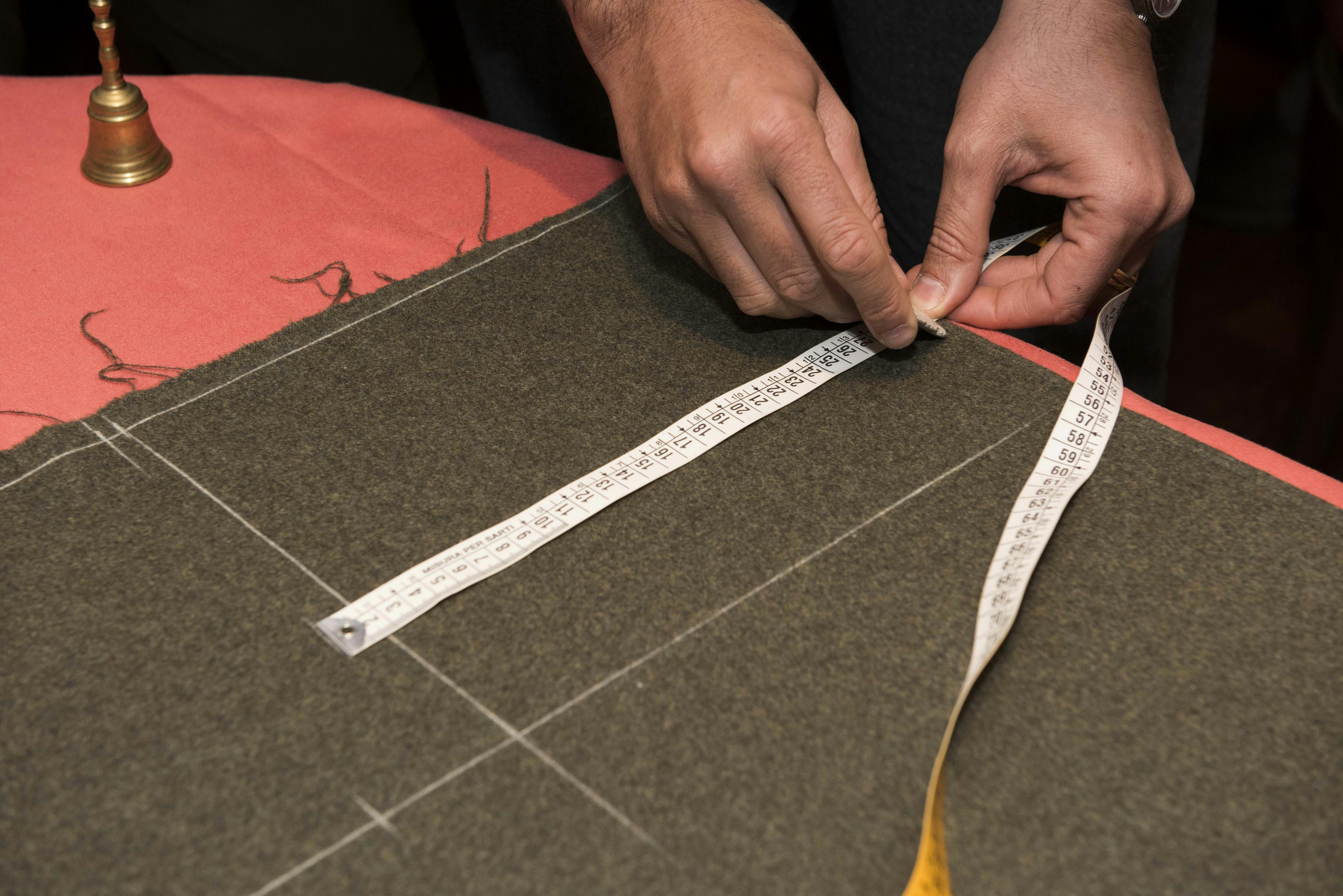 Pommella Napoli at The Armoury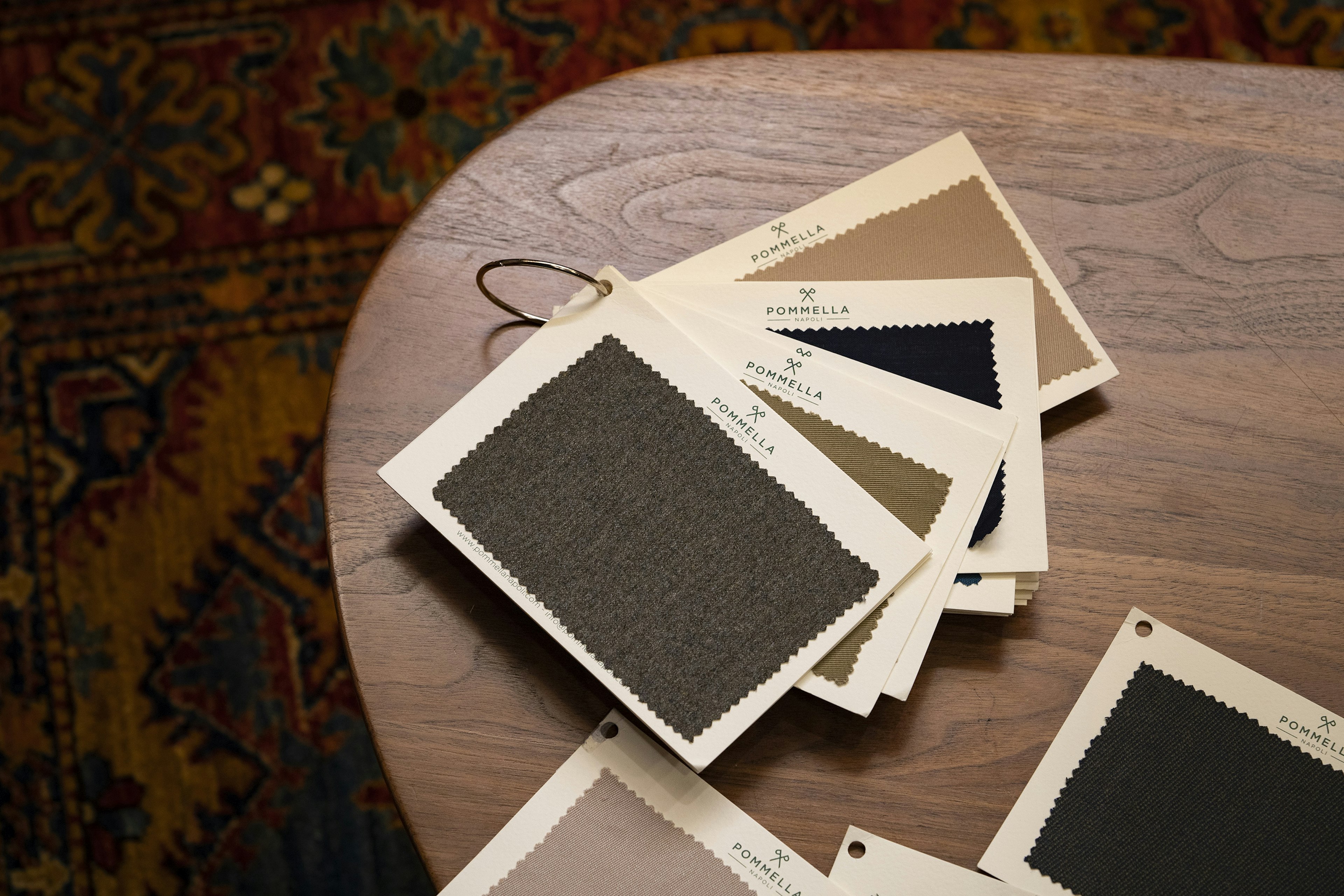 We're excited to welcome back Gianluca Migliarotti of Pommella Napoli. Gianluca will be in New York to take new orders and perform fittings for his bespoke Neapolitan trousers. Appointments are available at either our Tribeca or Upper East Side shop from Wednesday, January 25th to Saturday, January 28th.
Request an Appointment