Back to all Articles
A Closer Look at The Model 101 Made-to-Measure
We followed staff commissions to demonstrate the process and explore what's possible with the Model 101 and our Made-to-Measure program.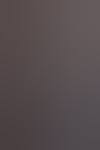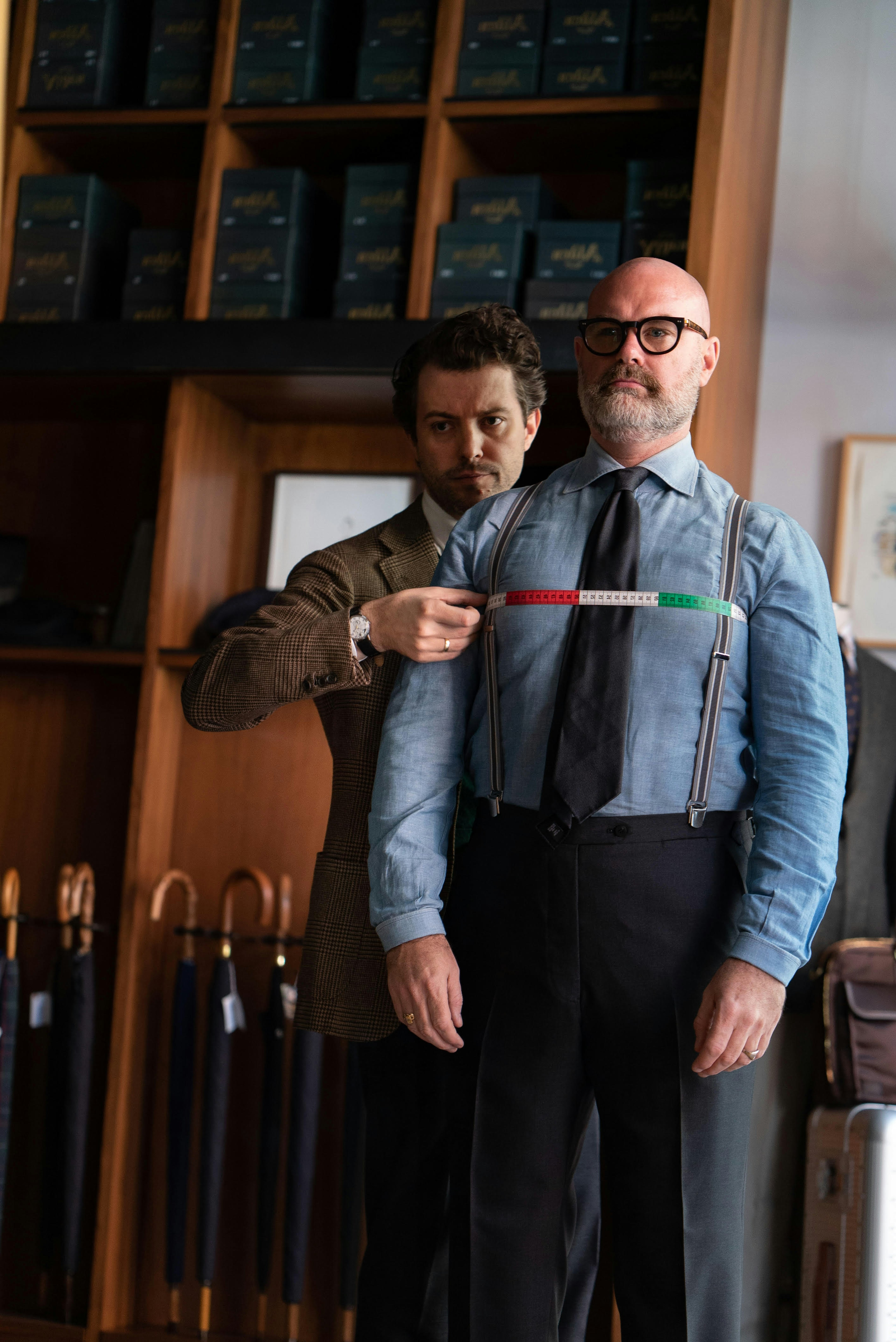 We worked with our new factory to create a pattern that fits a wide range of body types in Ready-to-Wear, however, a greater fit will always be achievable when going custom. With our Made-to-Measure program, adjustments are made to the patterns using our fitting garments. We can accommodate for varying postures, sleeve pitches and sloped shoulders, as well as offer a variety of lining, button, and pocket style choices.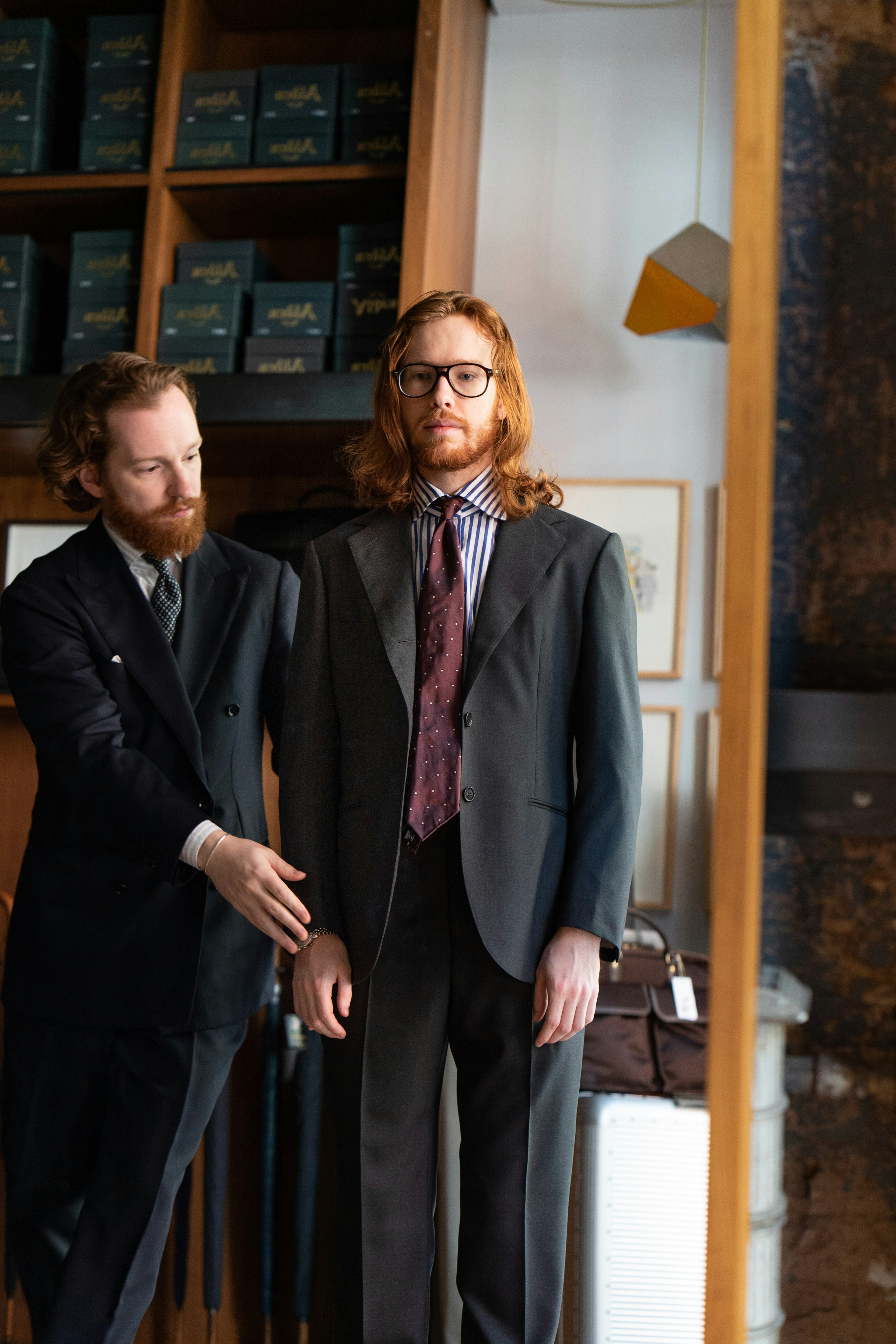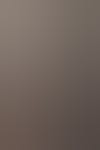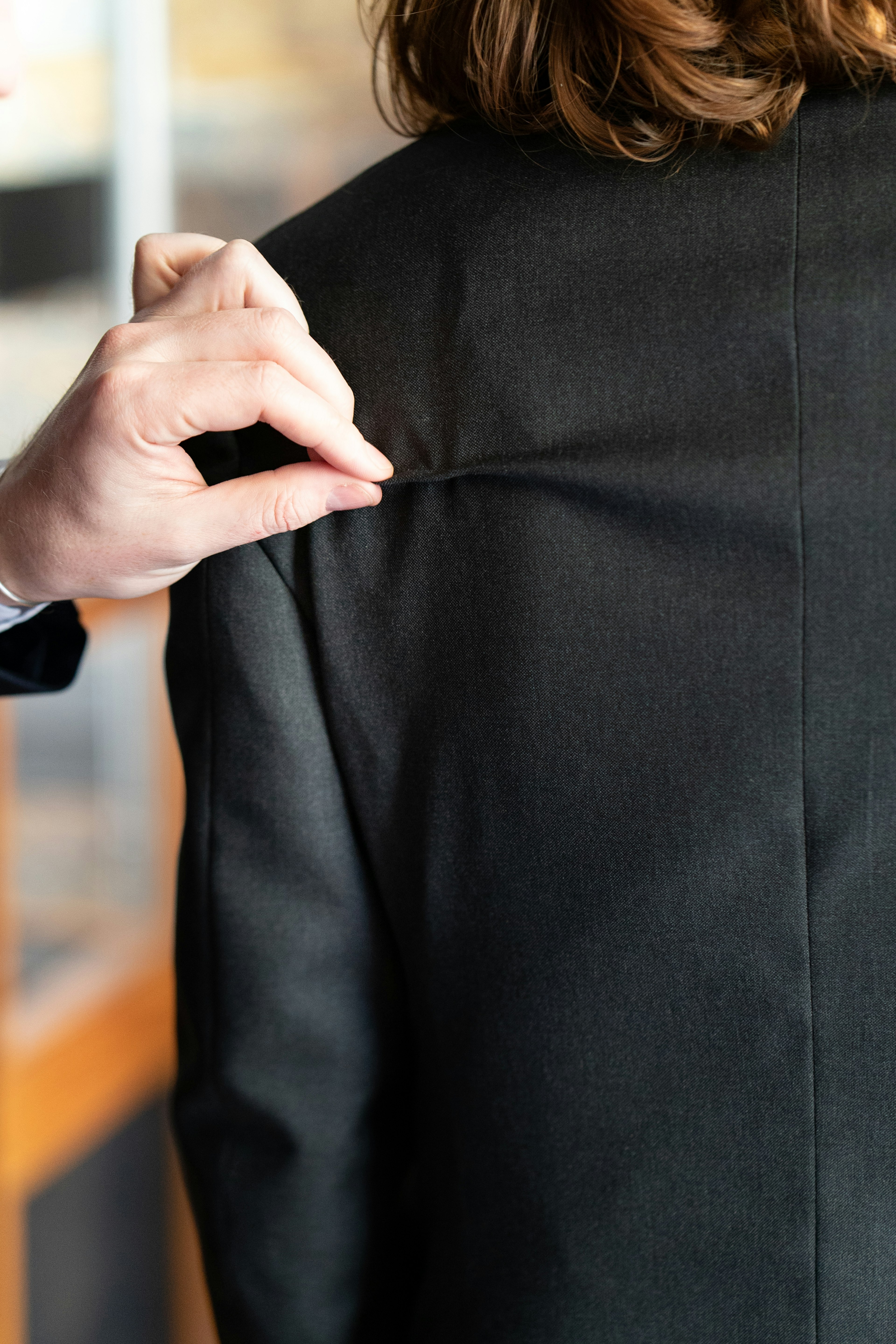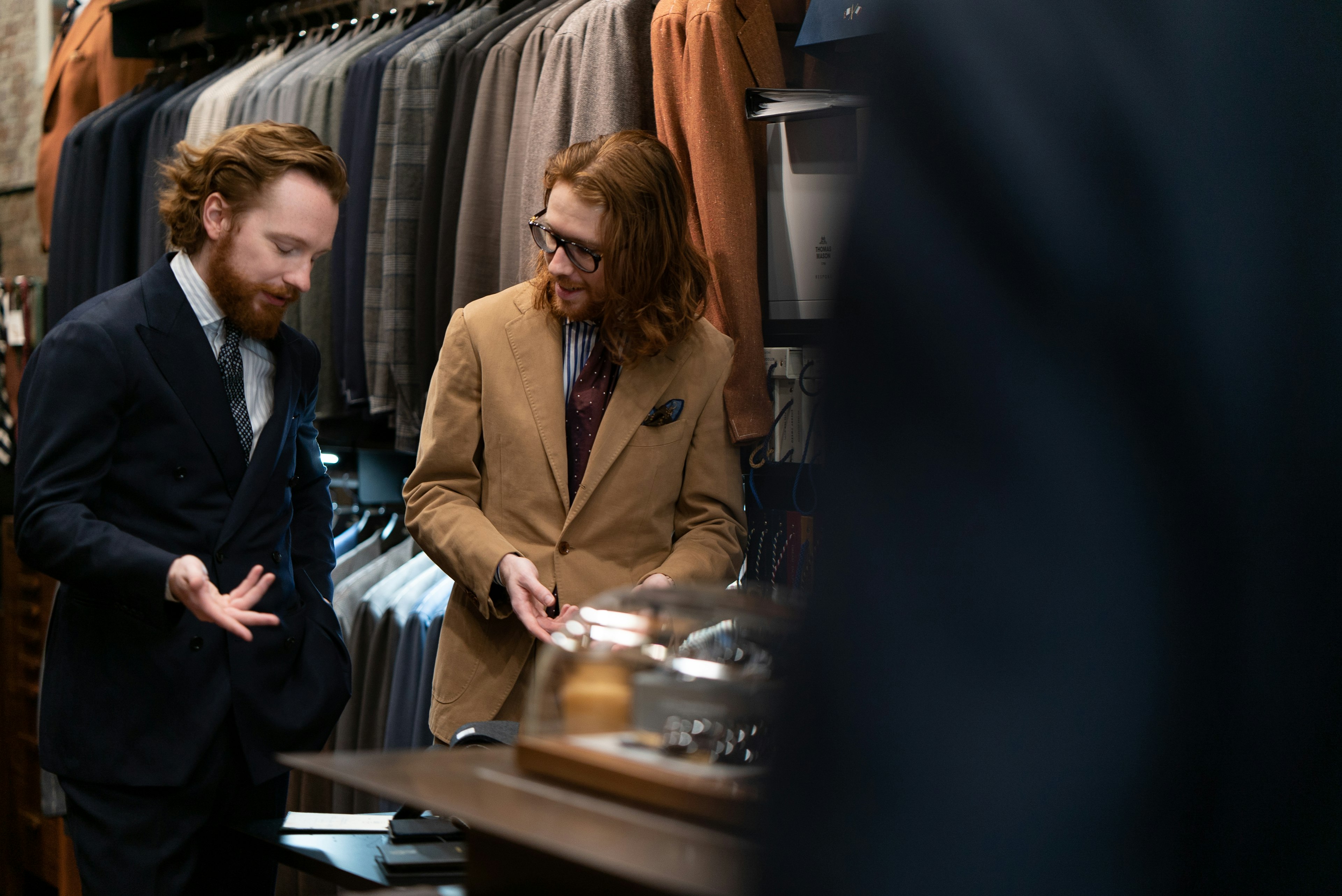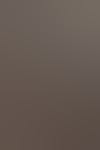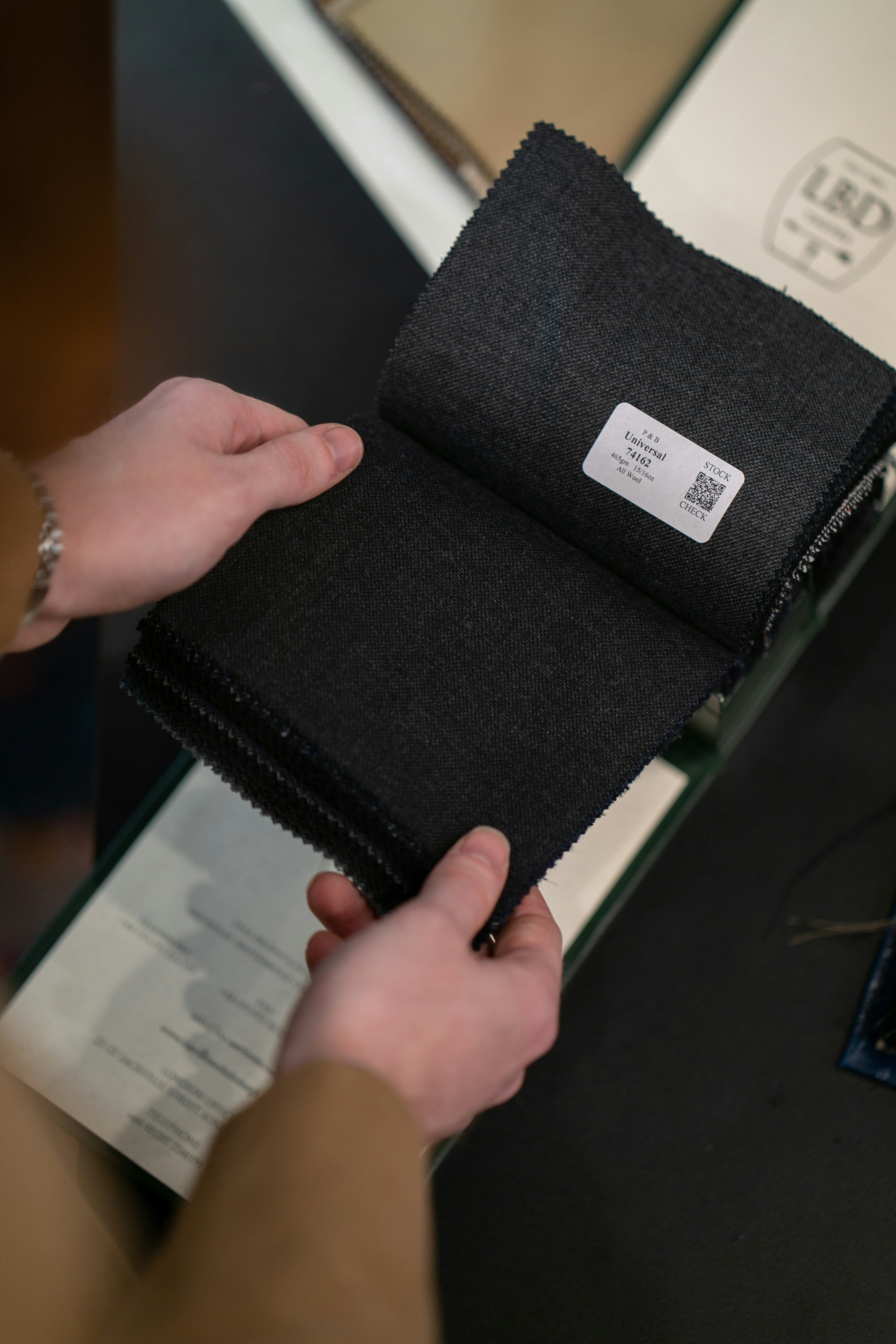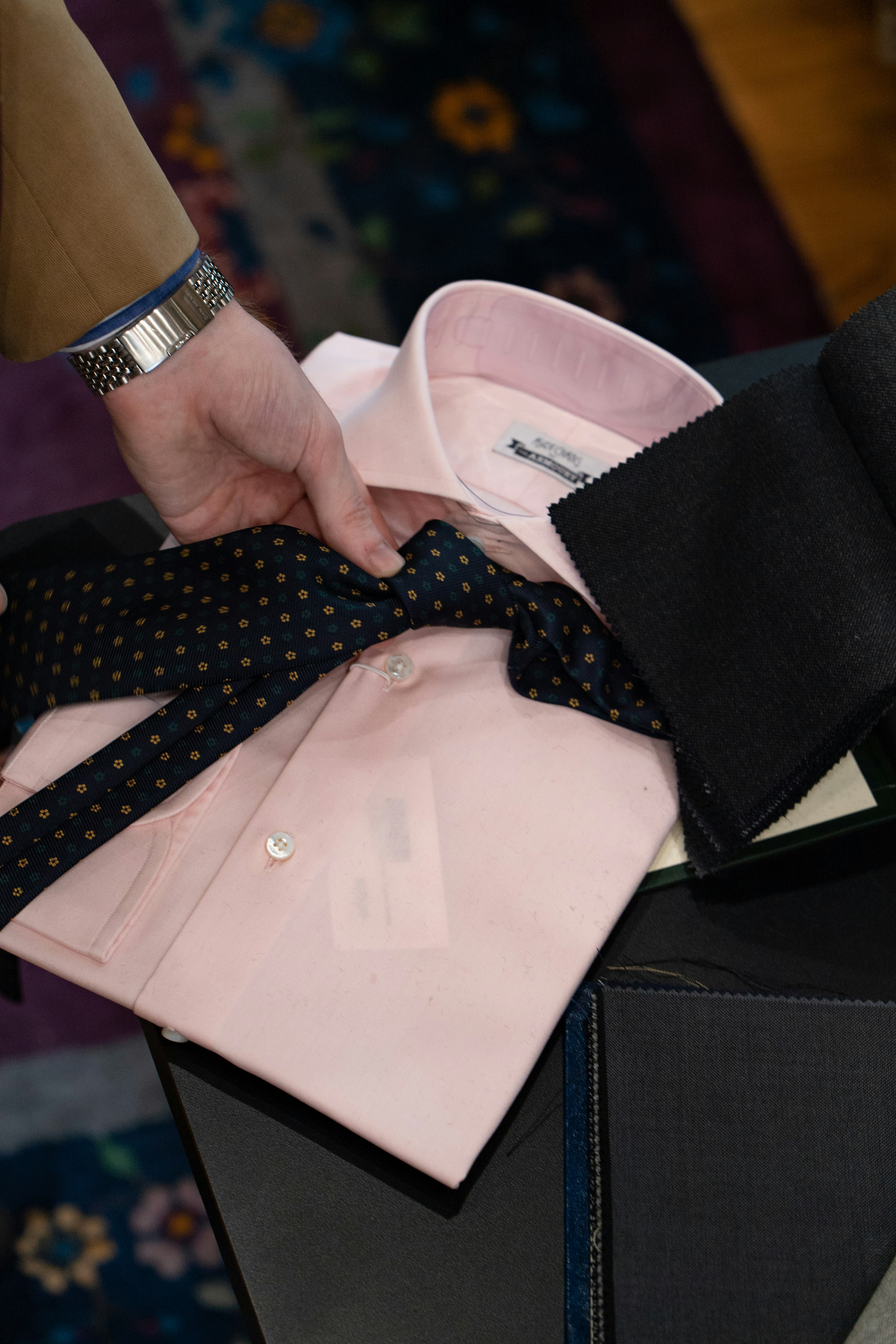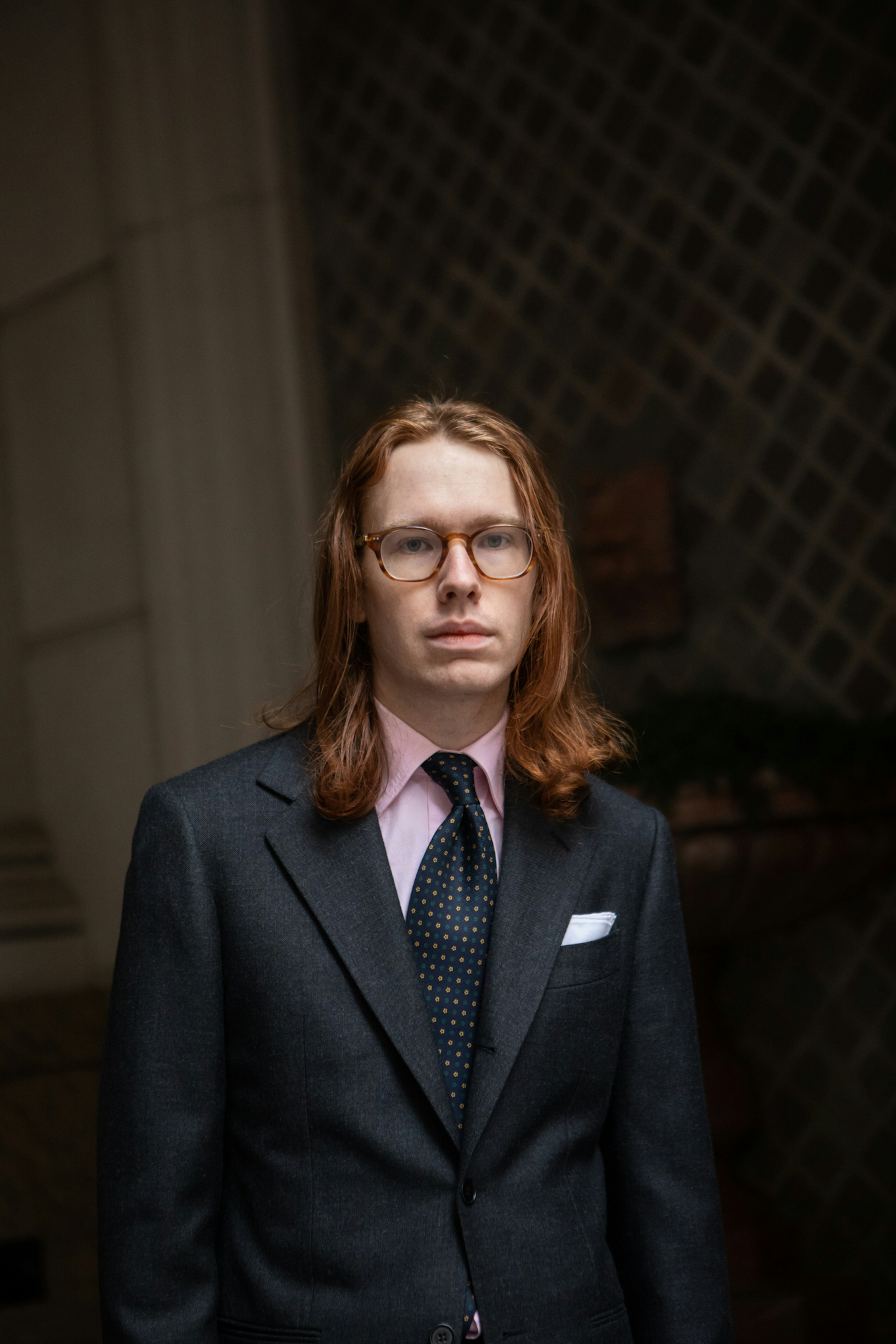 15 oz. Sharkskin on Alex Winchell
"I first picked up a few books of heavy English worsted wools, and then put them back to look for even heavier English worsted wools, until I found this 15 oz. charcoal sharkskin from Lear Browne & Dunsford. There is an old-school glamour to this kind of cloth, and the clean lines of the 101 play that up even further. It has a sense of propriety that balances my bolder style choices - and it's supremely comfortable."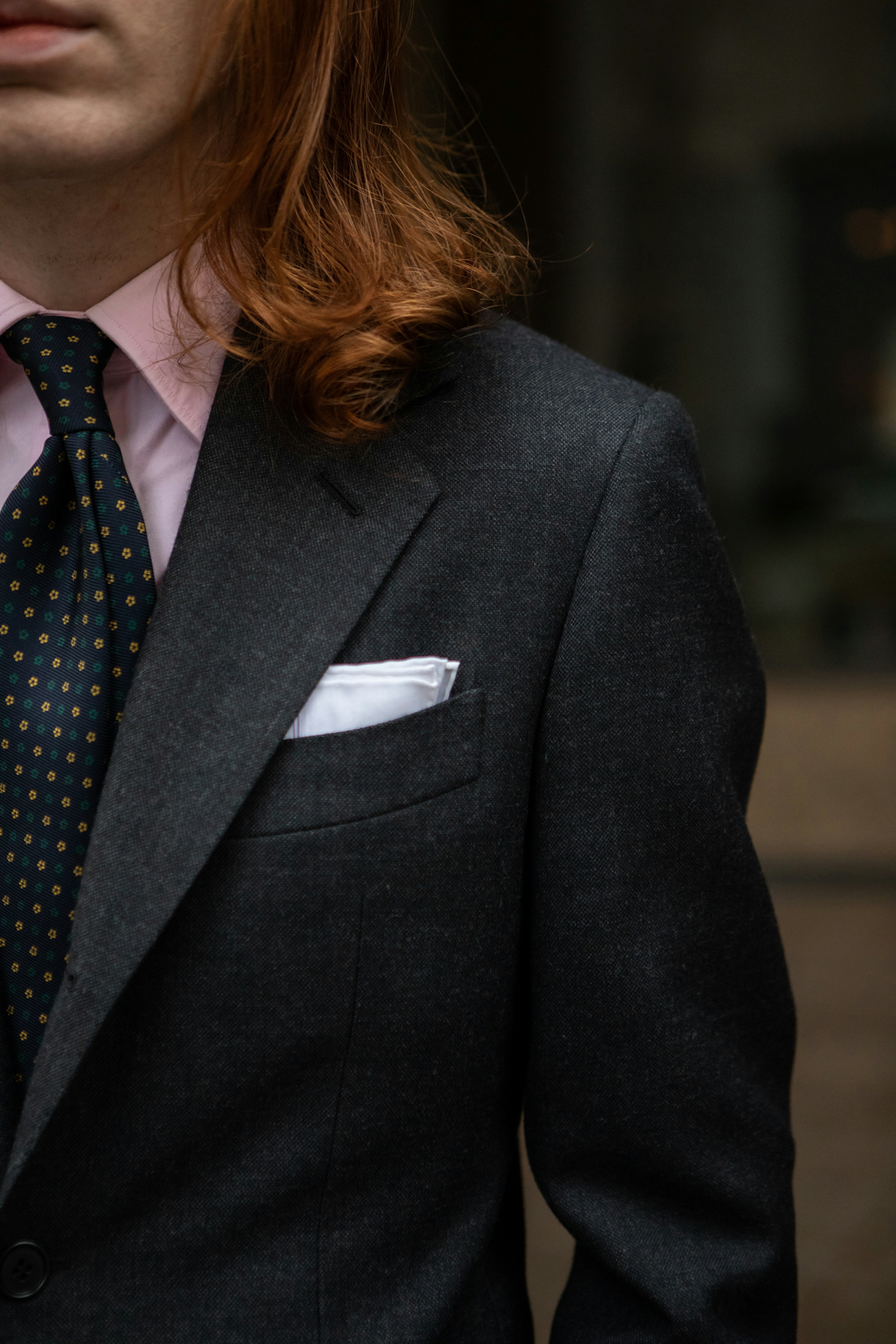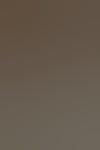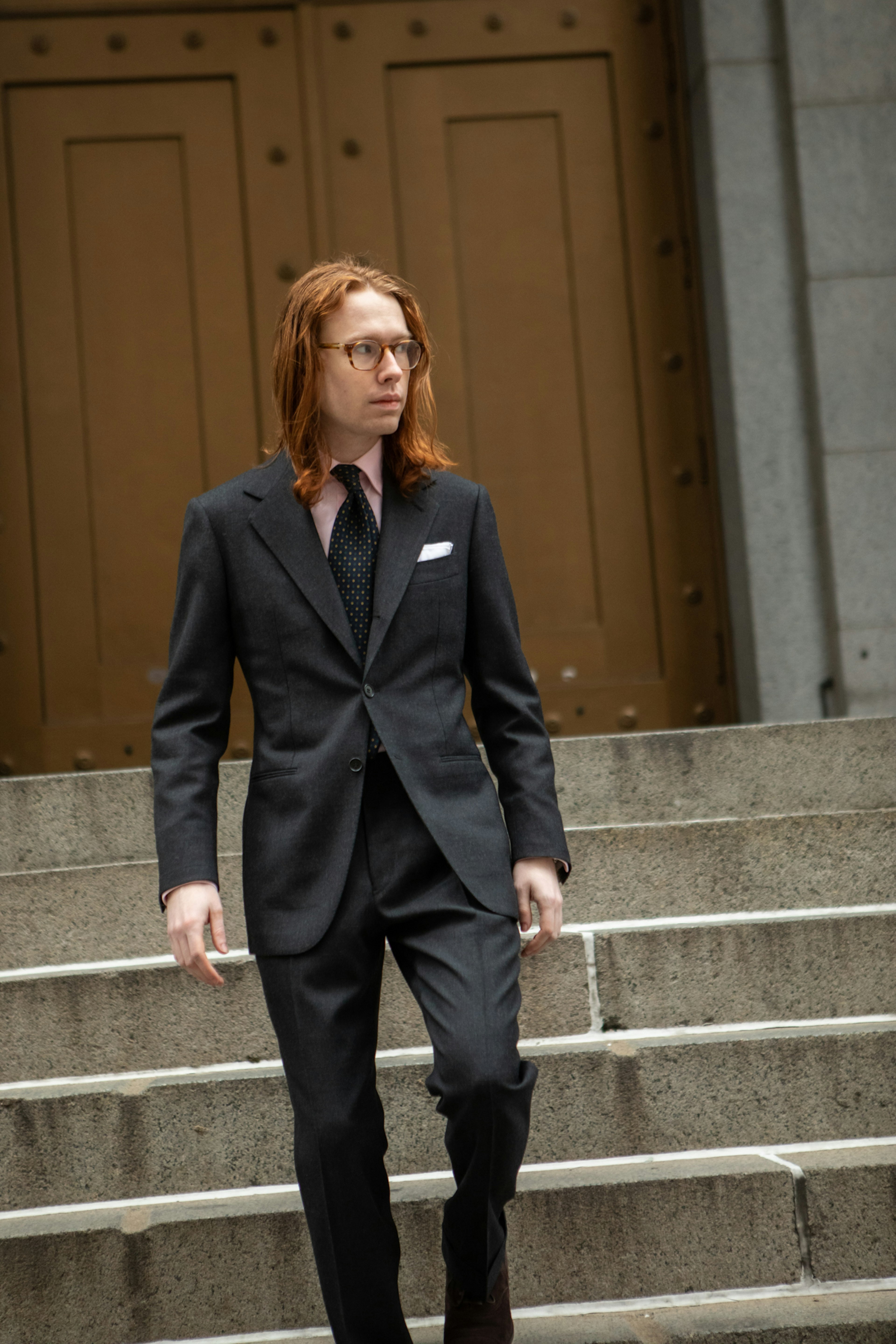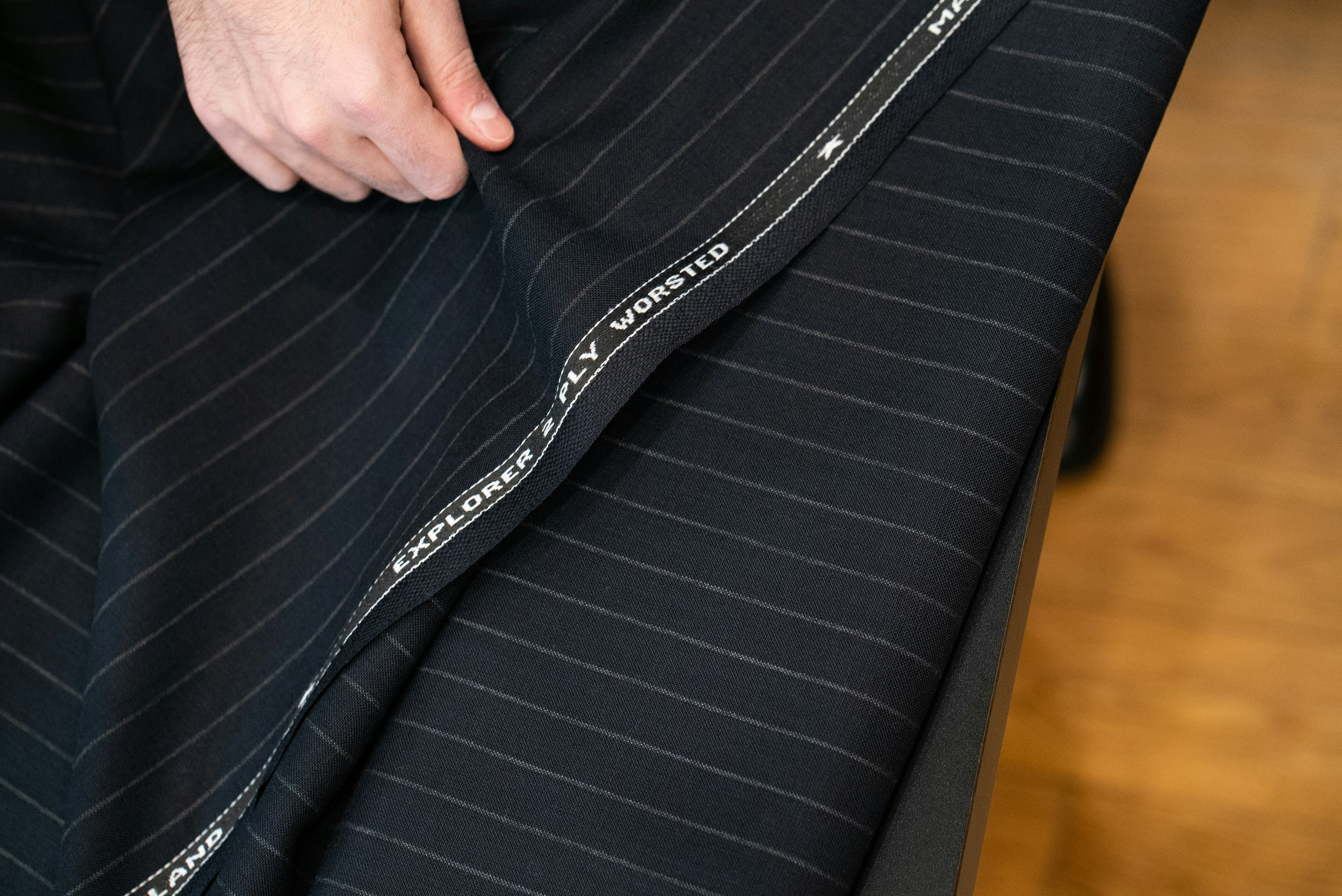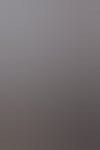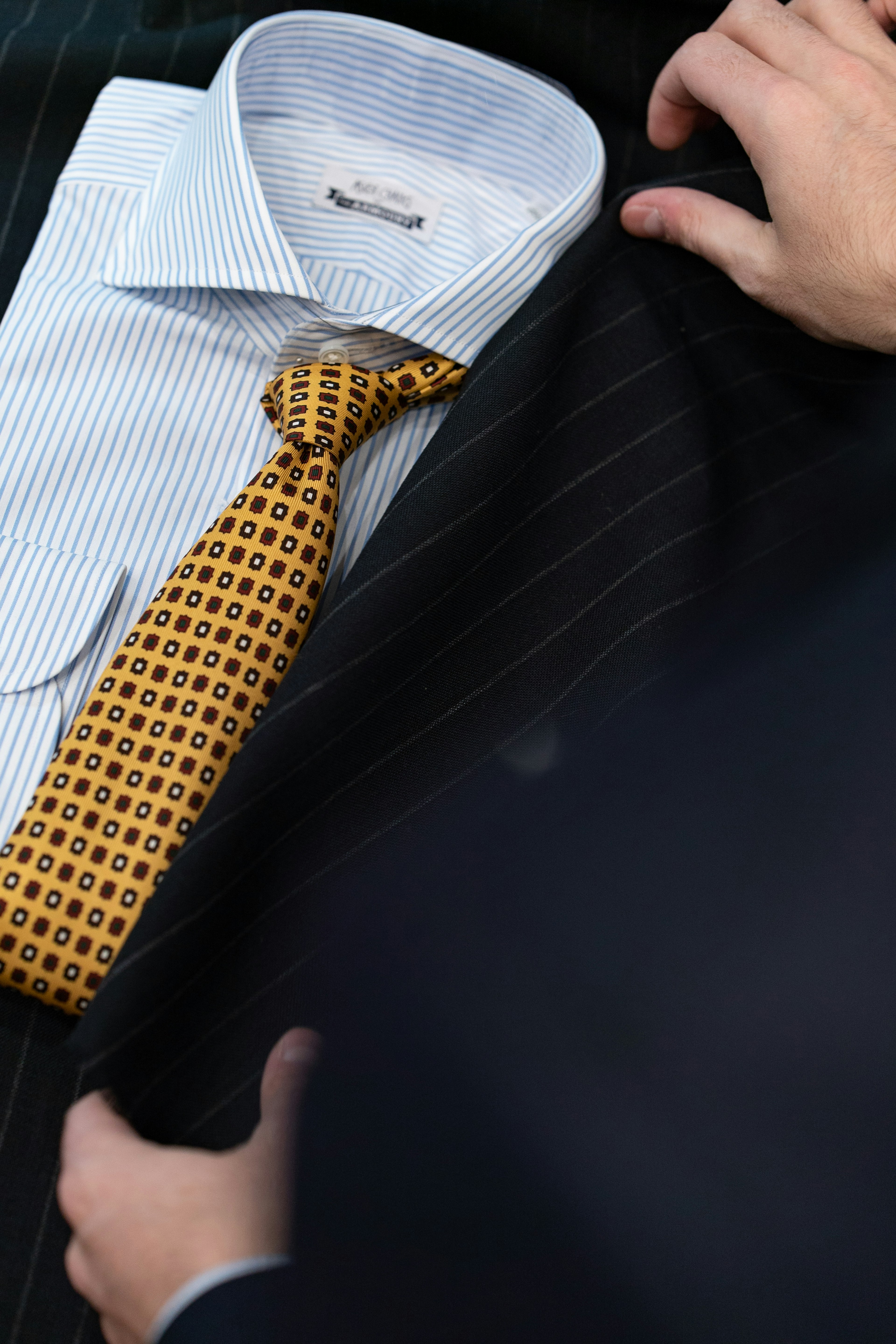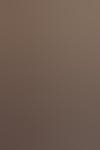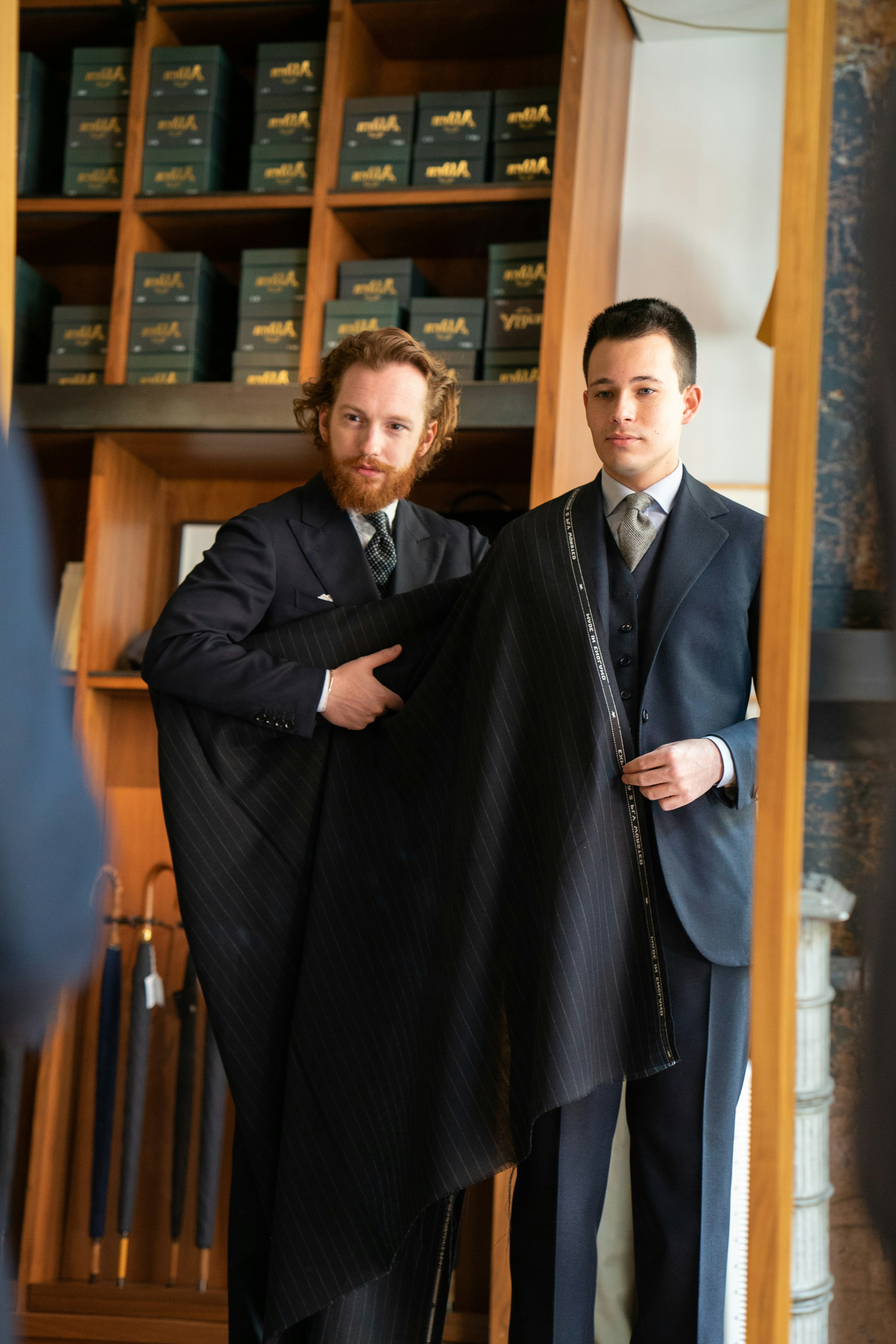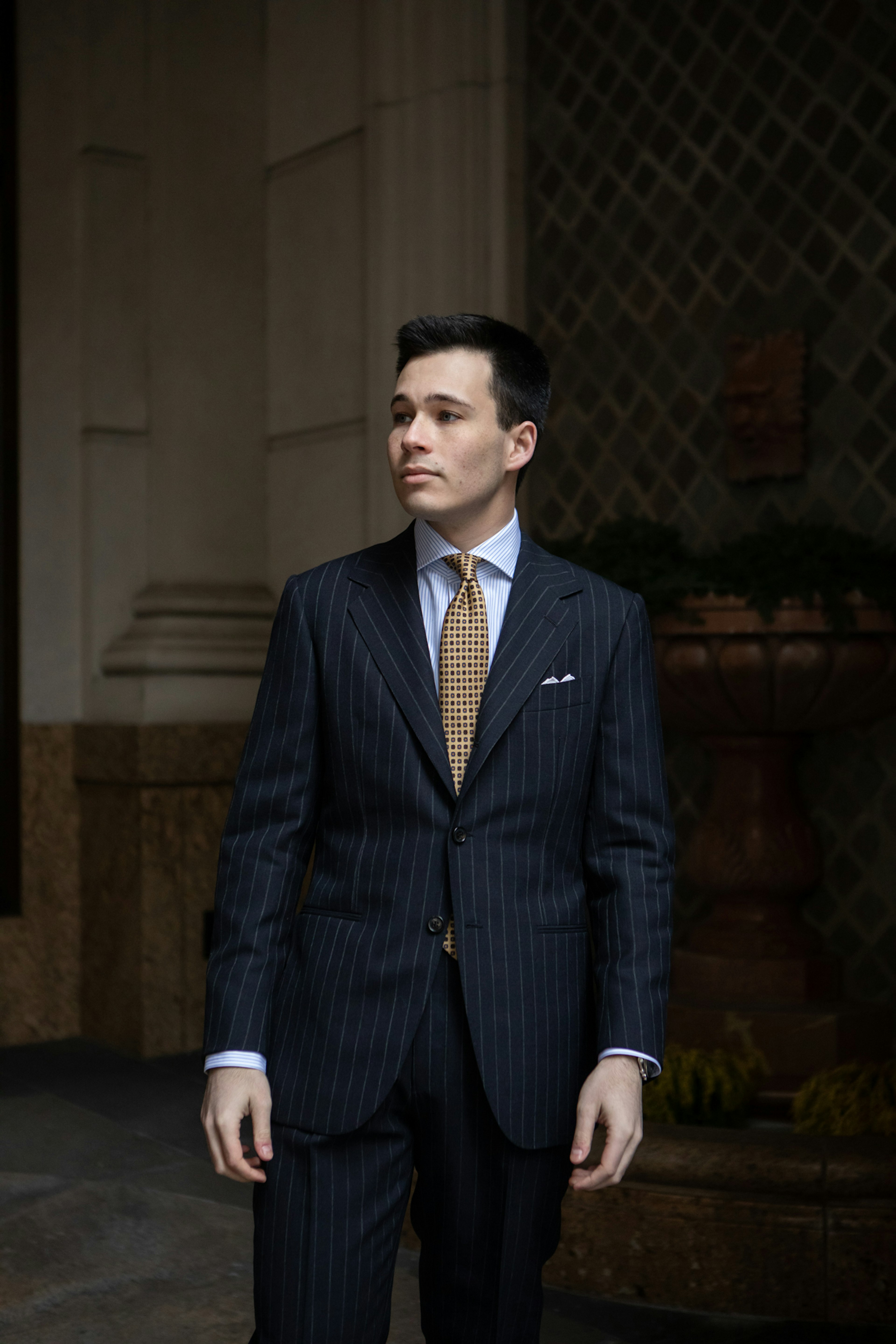 Vintage Chalkstripe on Max Papier
"For the past few years, I've had my eye on this bolt from our fabric archive. It's a high-twist from William Halstead, an old British mill known for their crisp, dry cloths. The base is dark navy with an almost cream chalk stripe, which is hard to come by. The result is a suit that will wear well through the warmer months. I adapted the pattern a bit to include an even higher waisted trouser paired with a strong extended shoulder."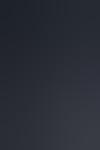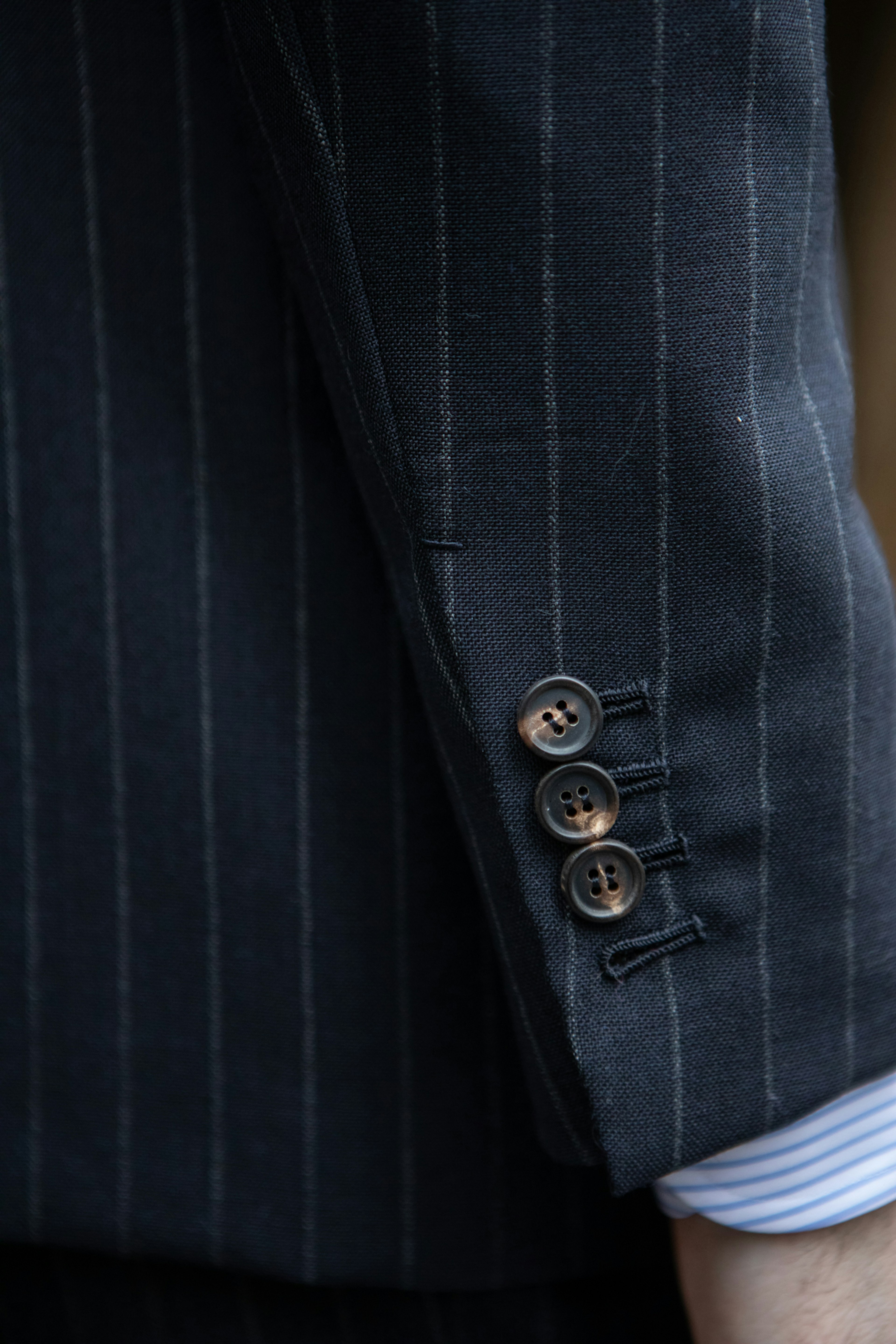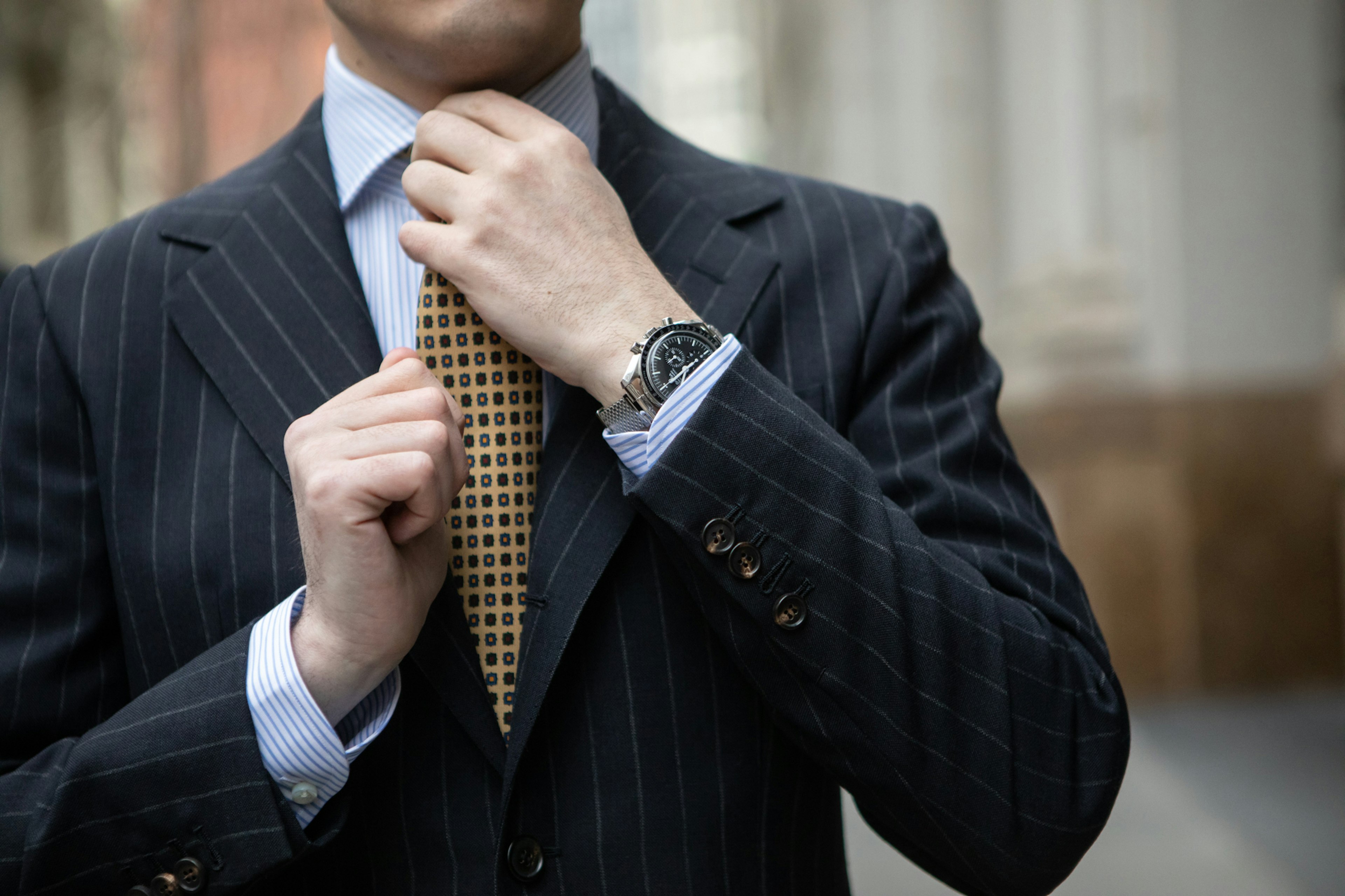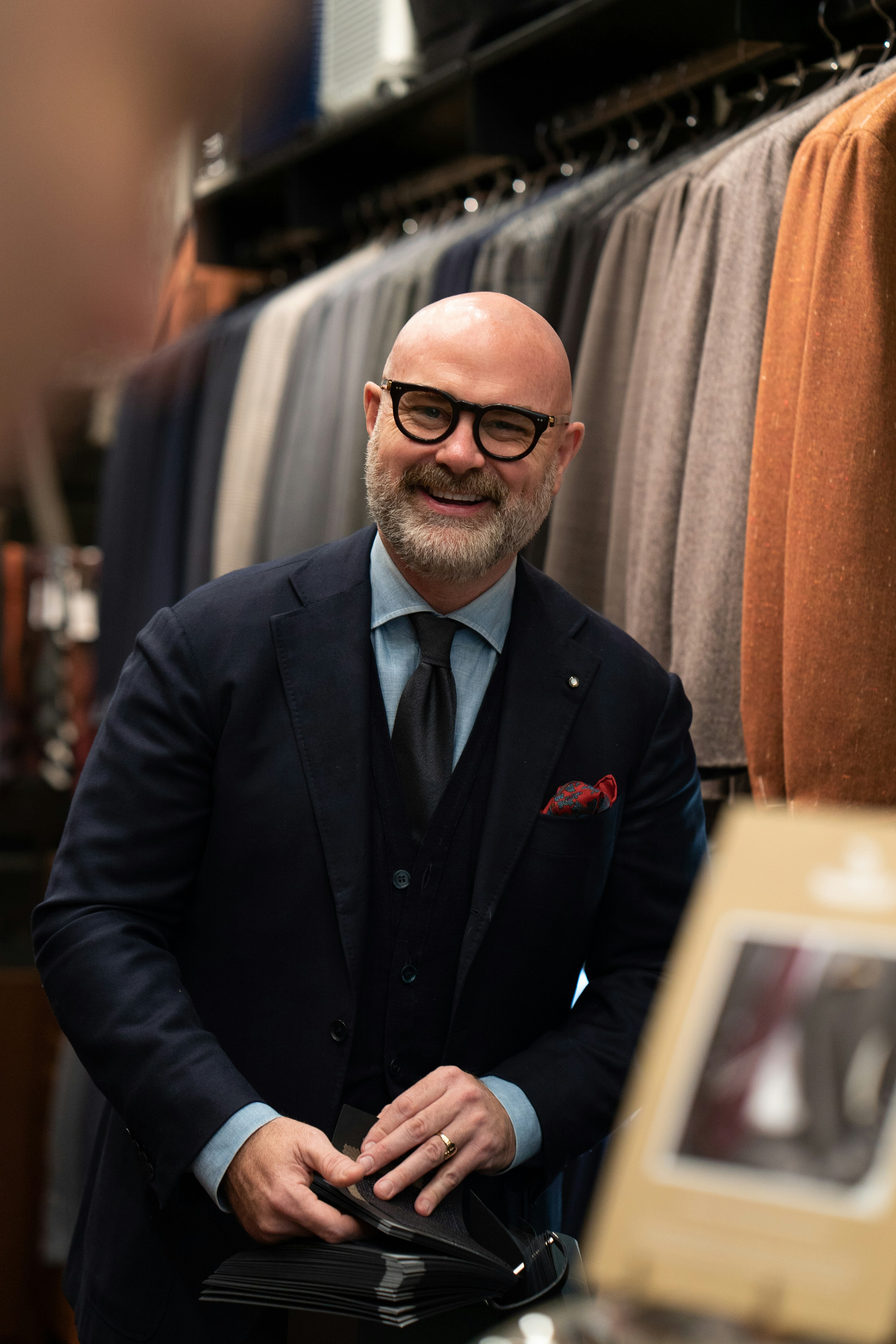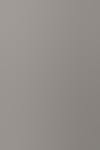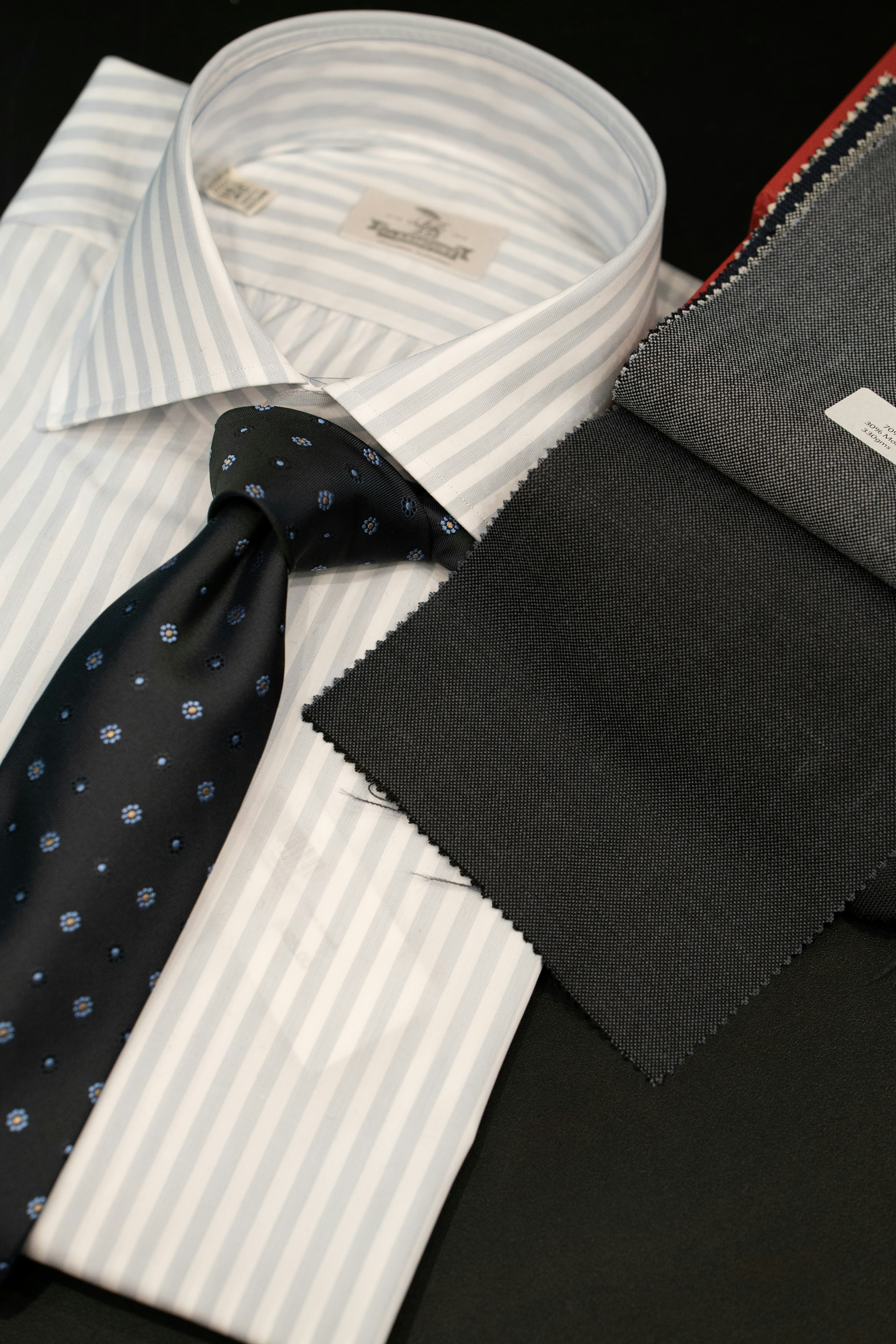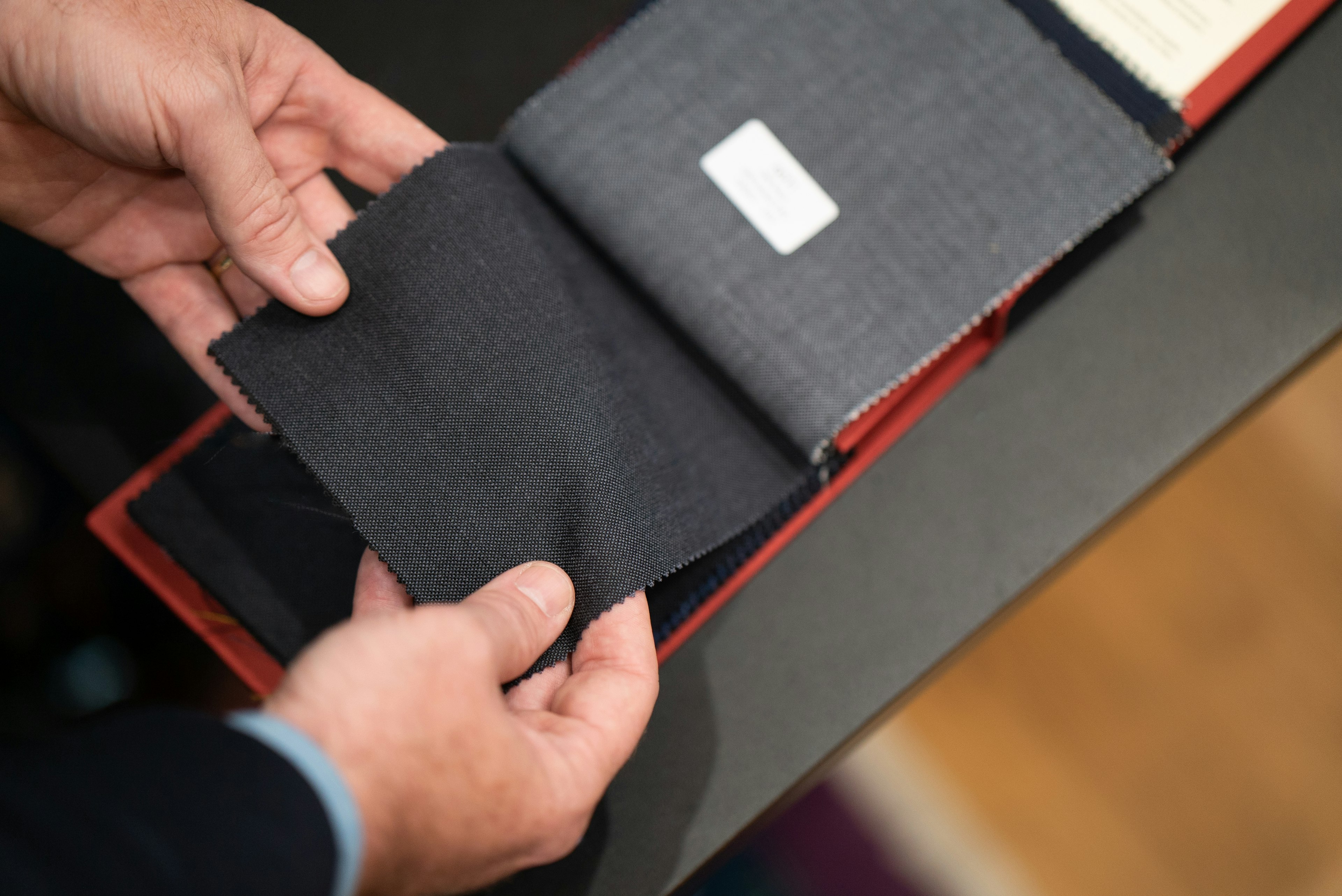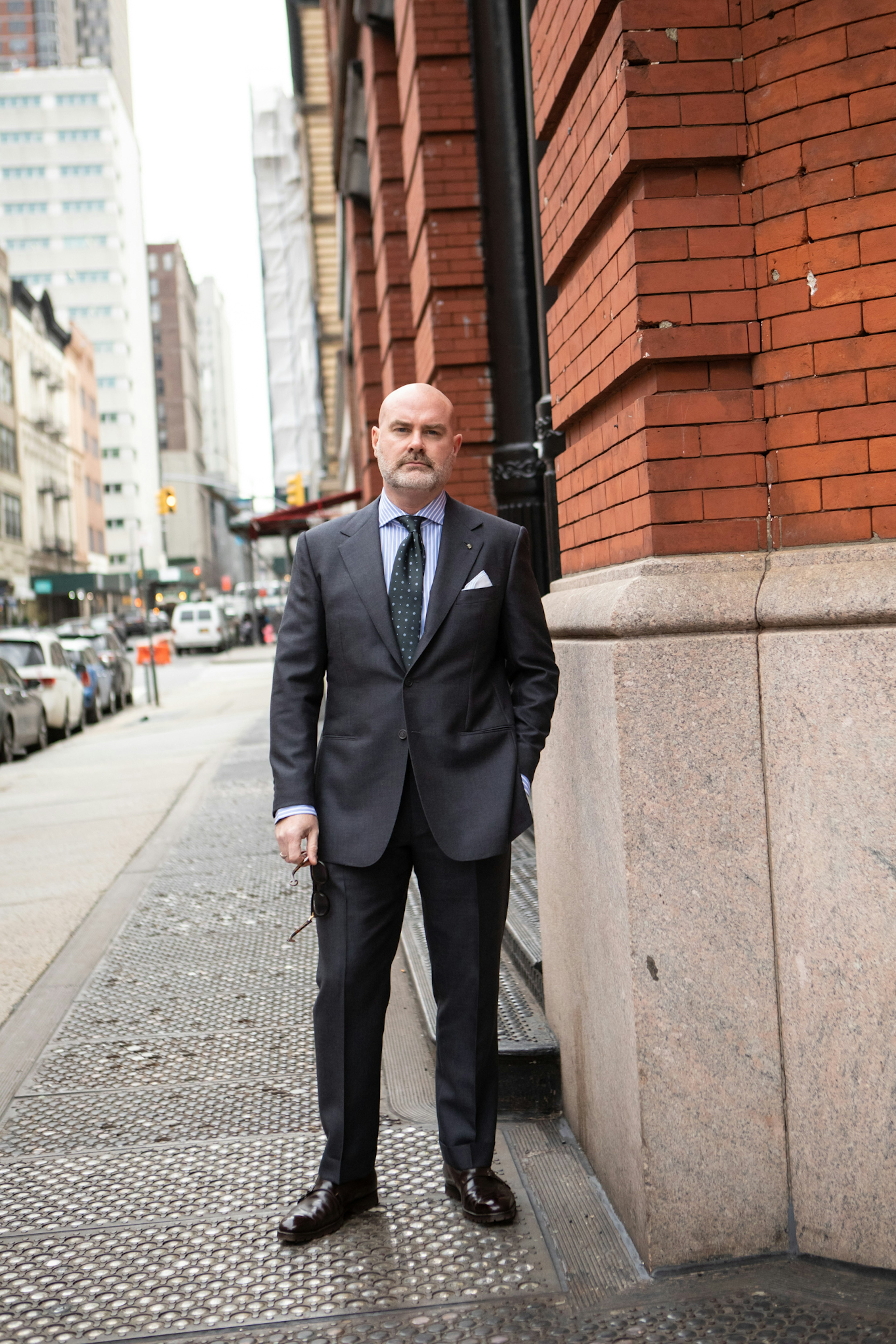 2-Ply Mohair on Dan Quigley
"I looked for an elegant and modern cloth that would complement the sharp silhouette found on the Model 101. I landed on a beautiful wool/mohair blend from Standeven. Wanting to keep this suit as simple and professional as possible, I opted for jetted pockets on the jacket and had the trousers made with no pleats or belt loops, just side adjusters. Frankly the suit feels a little bad ass, which I'm ok with!"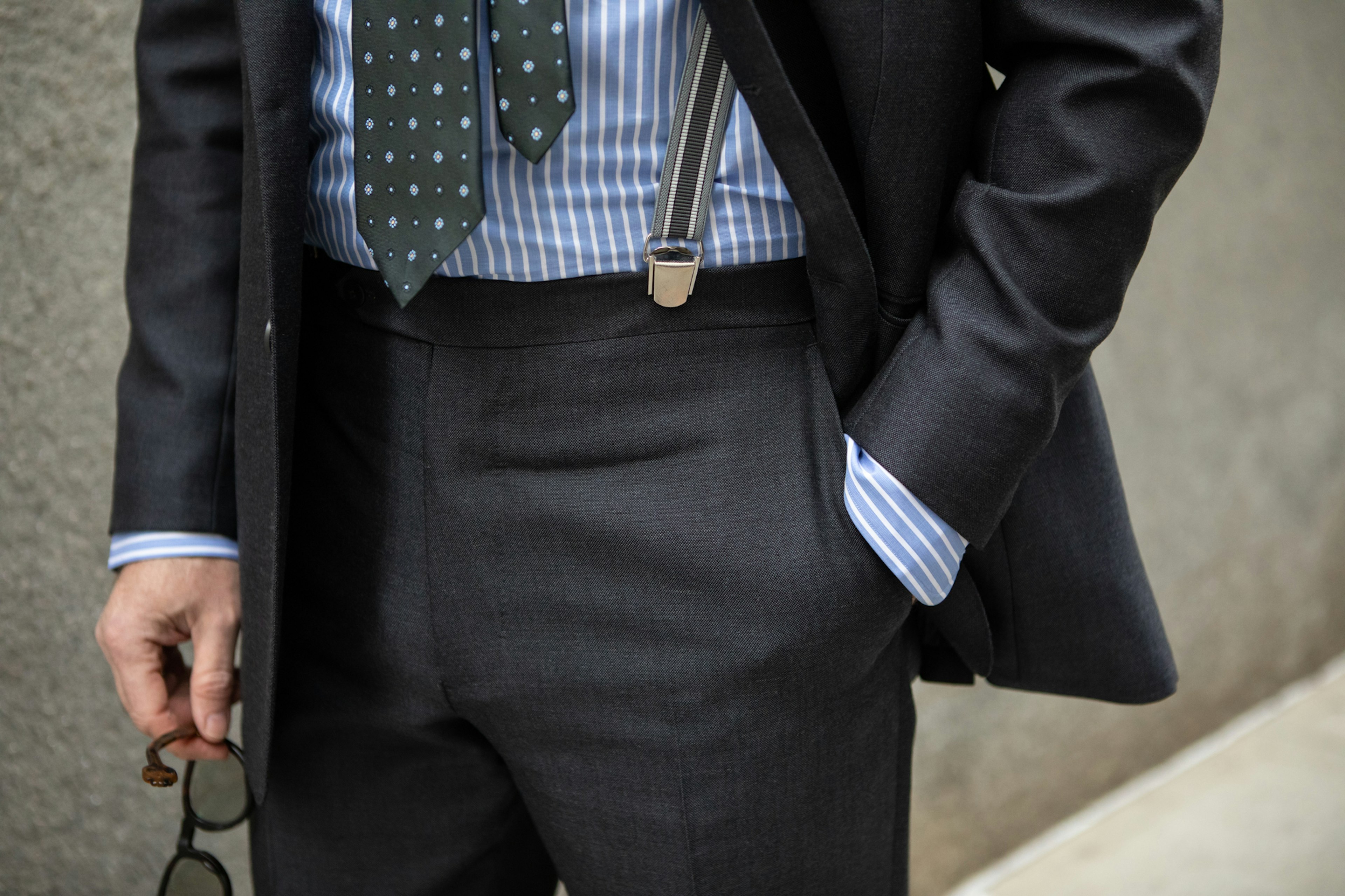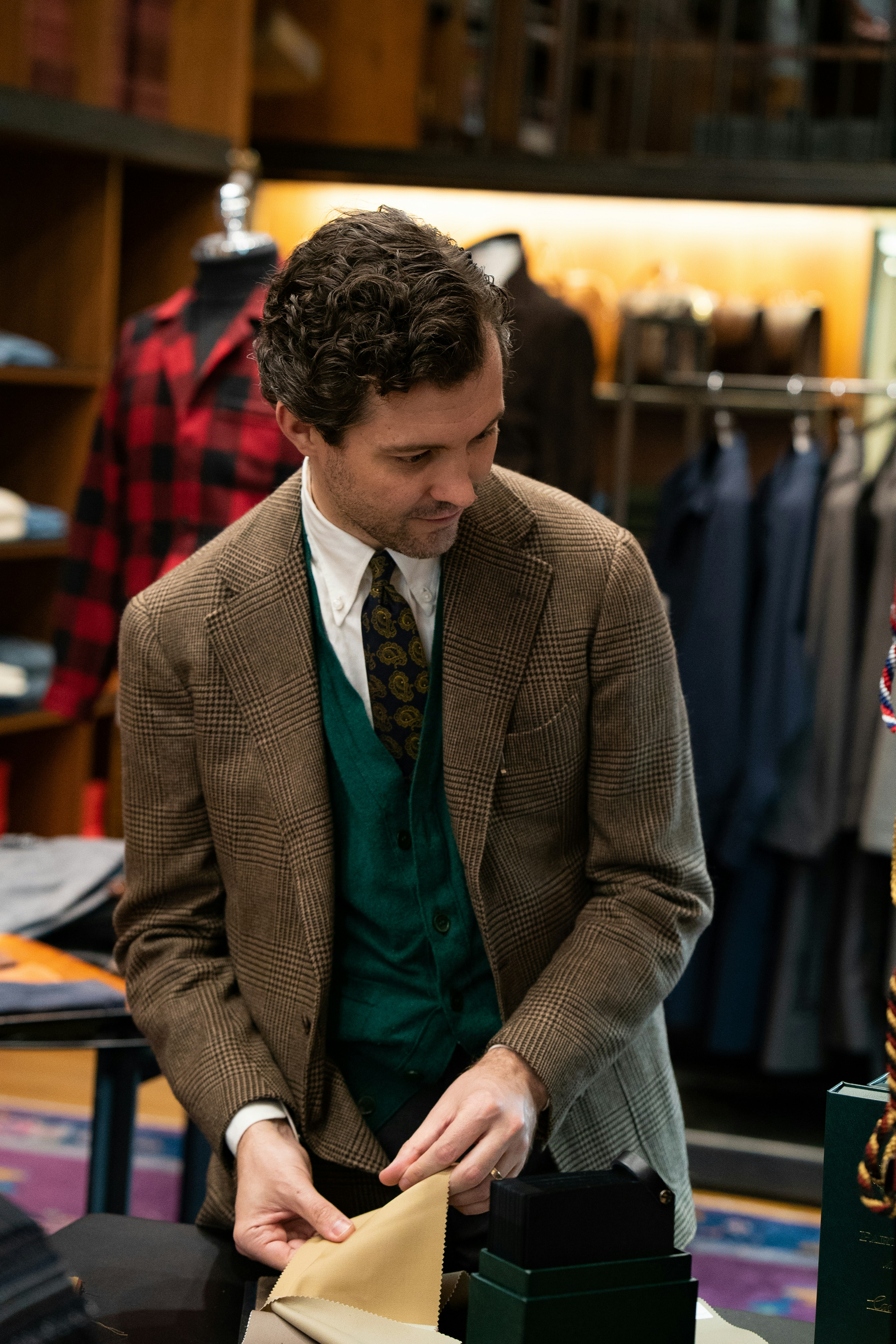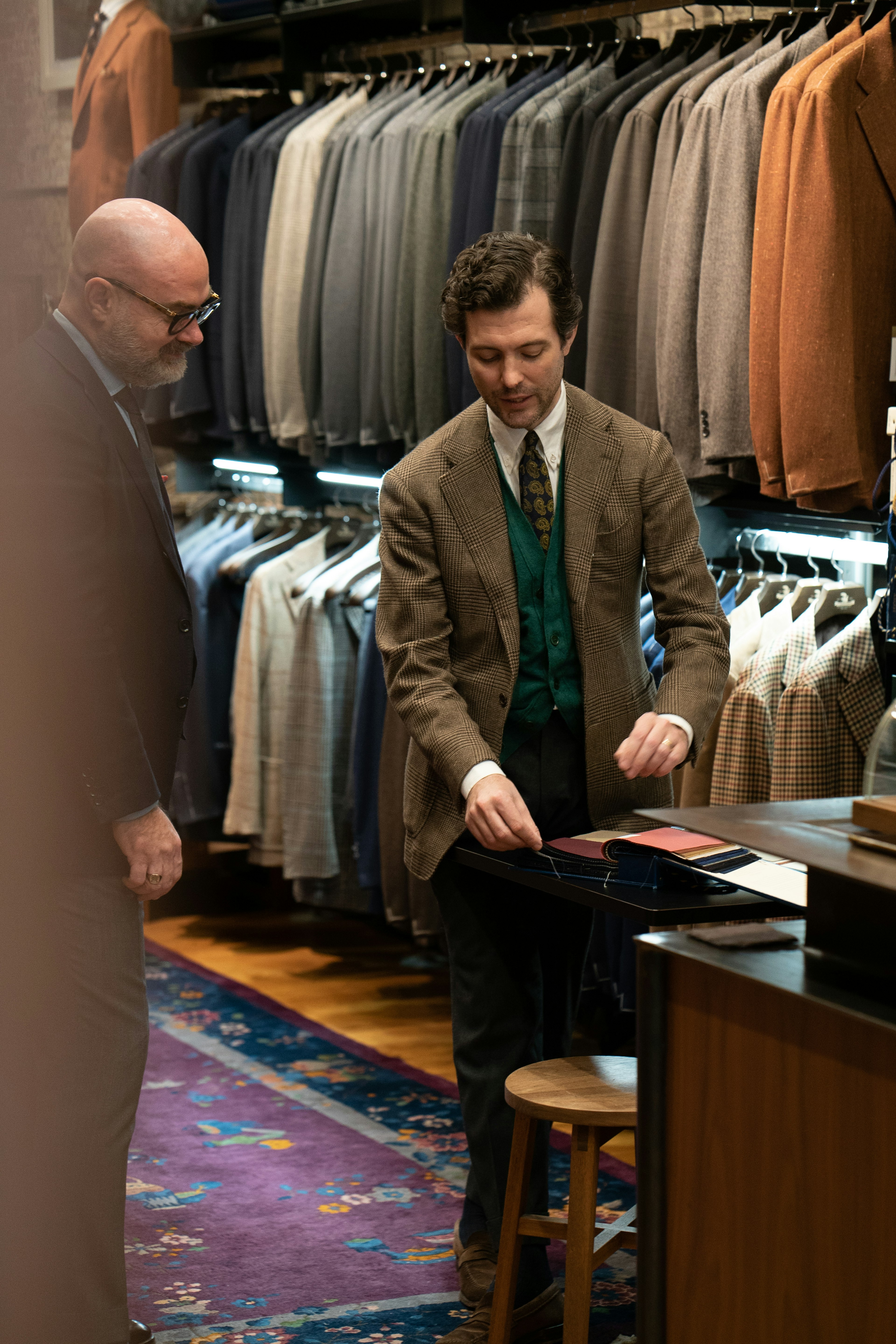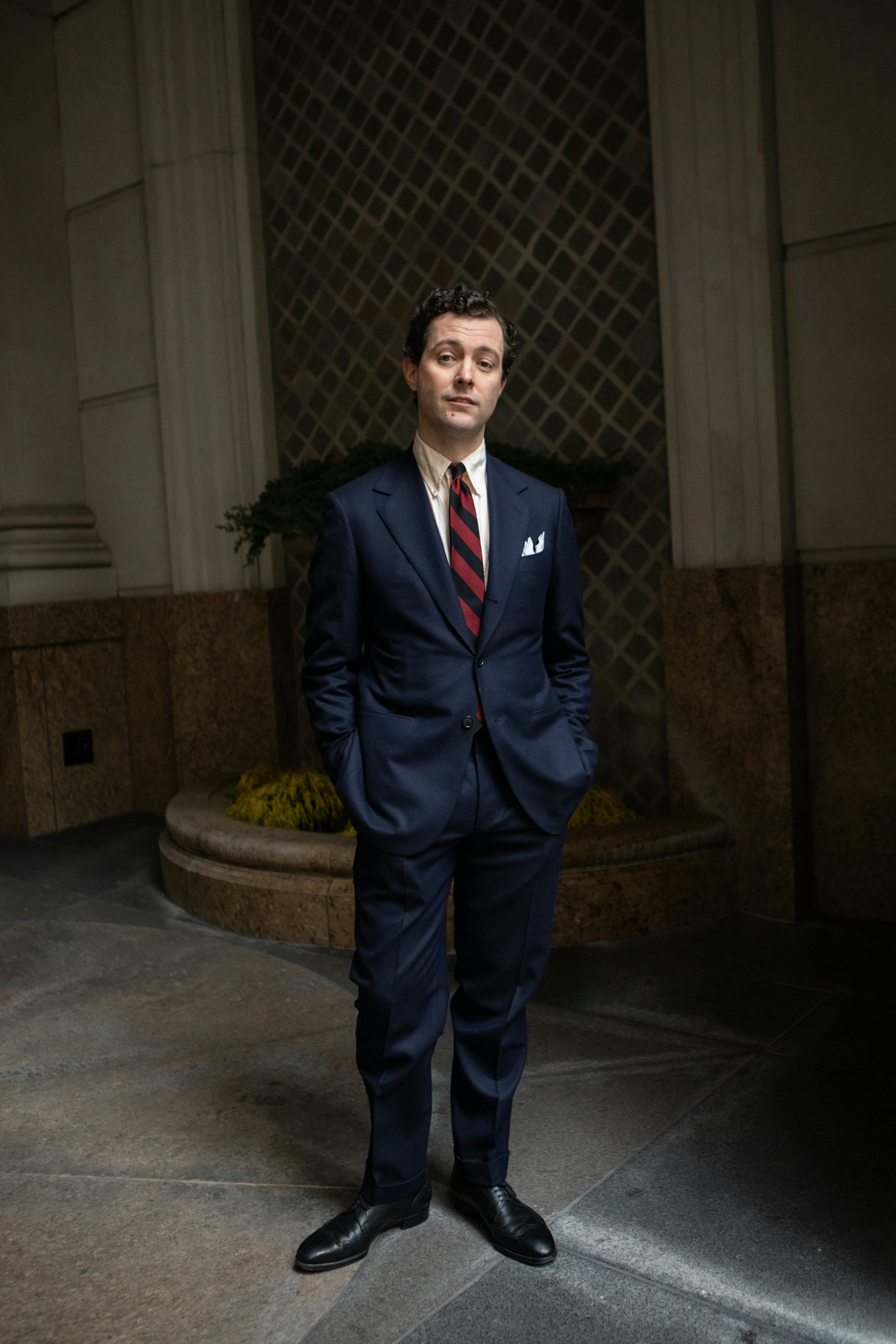 Worsted Flannel on Dick Carroll
"Looking through my wardrobe, I discovered that I somehow didn't own a navy blue suit! The launch of the new Model 101 was the opportunity to remedy that. A midweight navy worsted flannel in a twill, slightly lustrous and durable, is my ideal cloth. I opted for flap pockets but like to keep them tucked in. It makes me feel like Marcello Mastroianni!"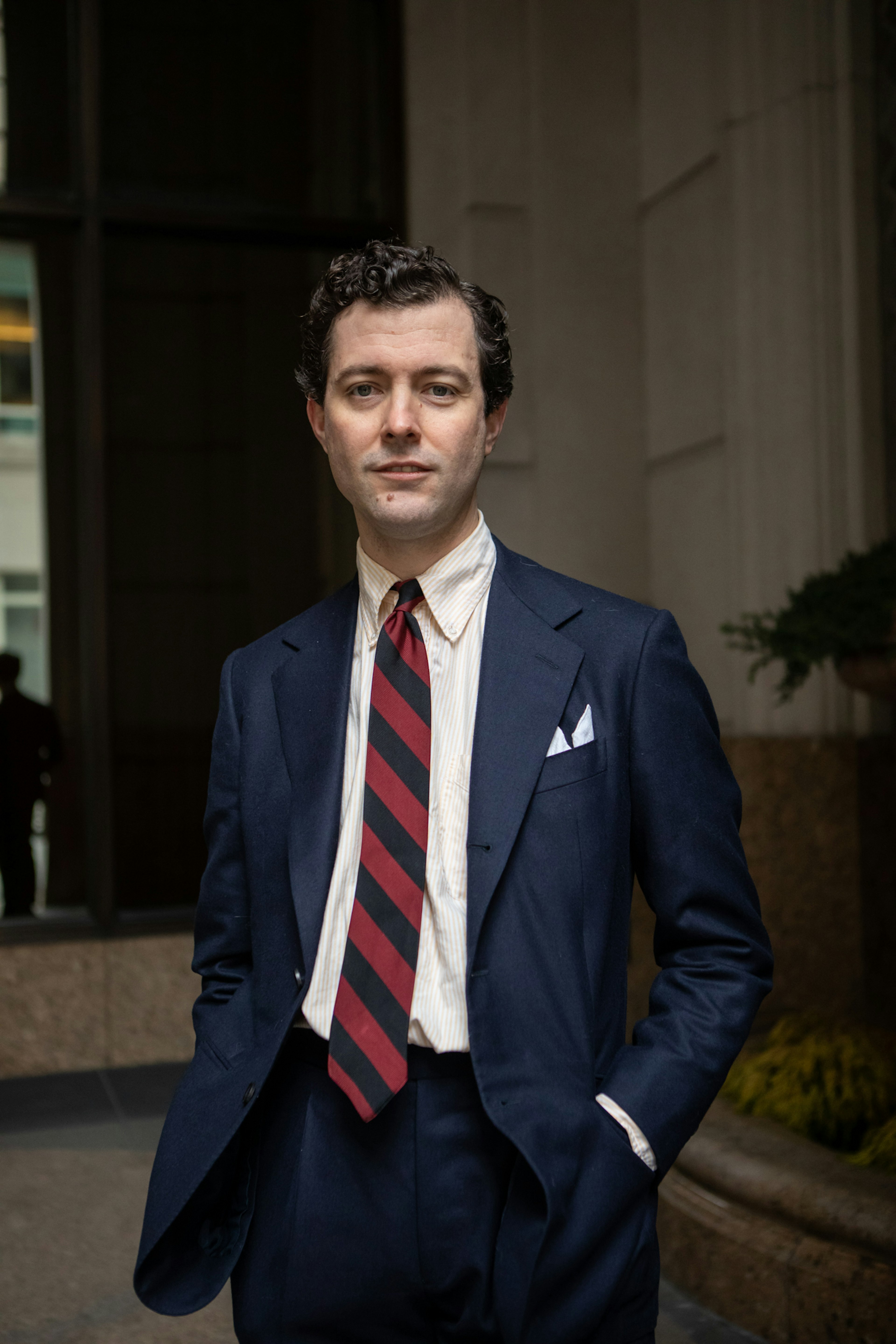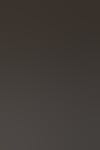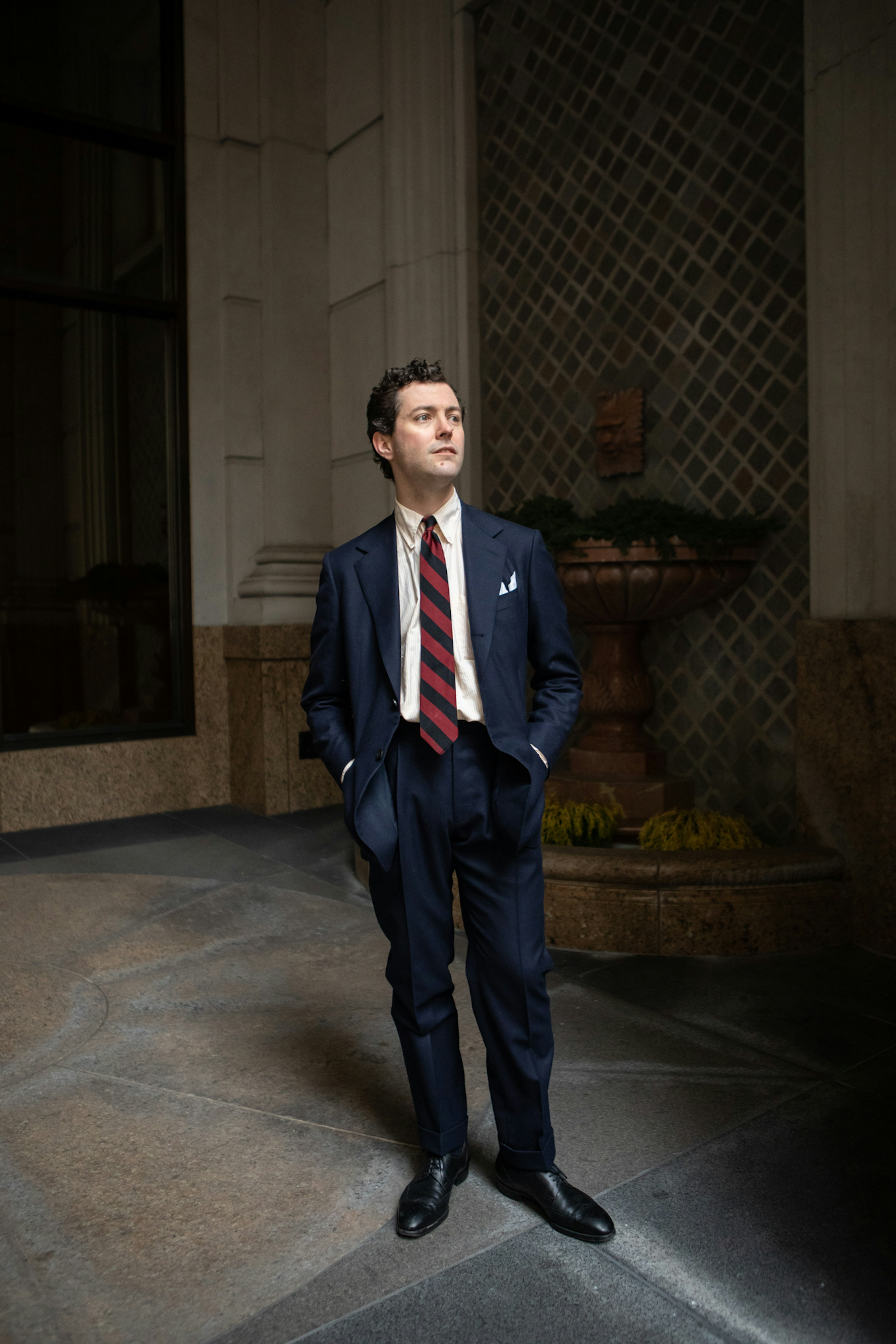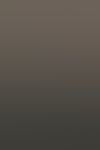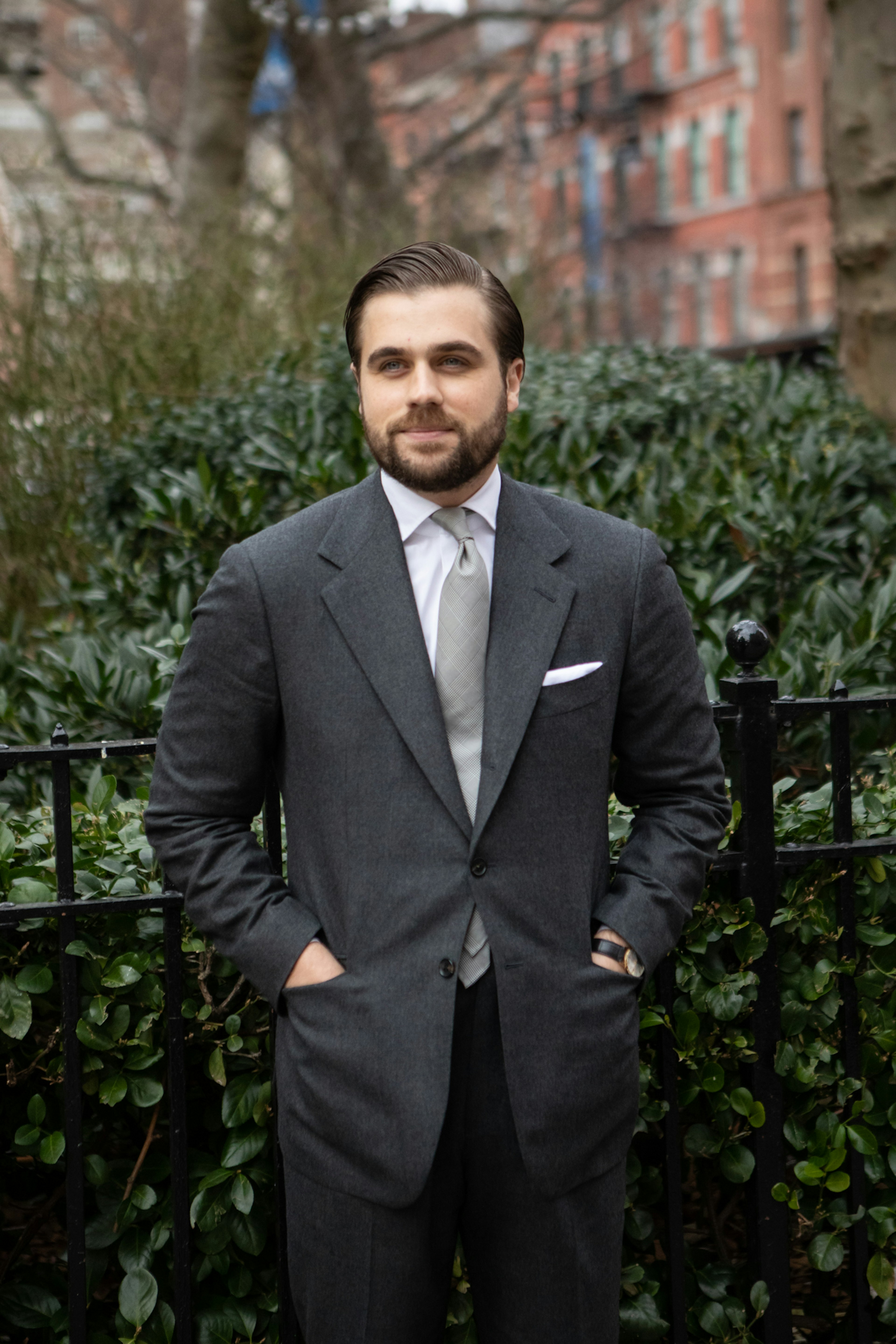 Dormeuil Flannel on our friend Marlon Tulaszewski: Co-Founder of Ardent Hospitality
"I've been wearing soft tailoring by The Armoury for years, building a collection mostly consisting of sport coats. When I saw the new model 101, it seemed like a great chance to try something a bit more formal. I've been a fan of heavy fabrics from Dormeuil for years and this dense grey flannel was an obvious choice for the bitter New York winter."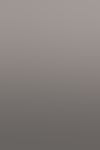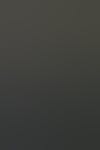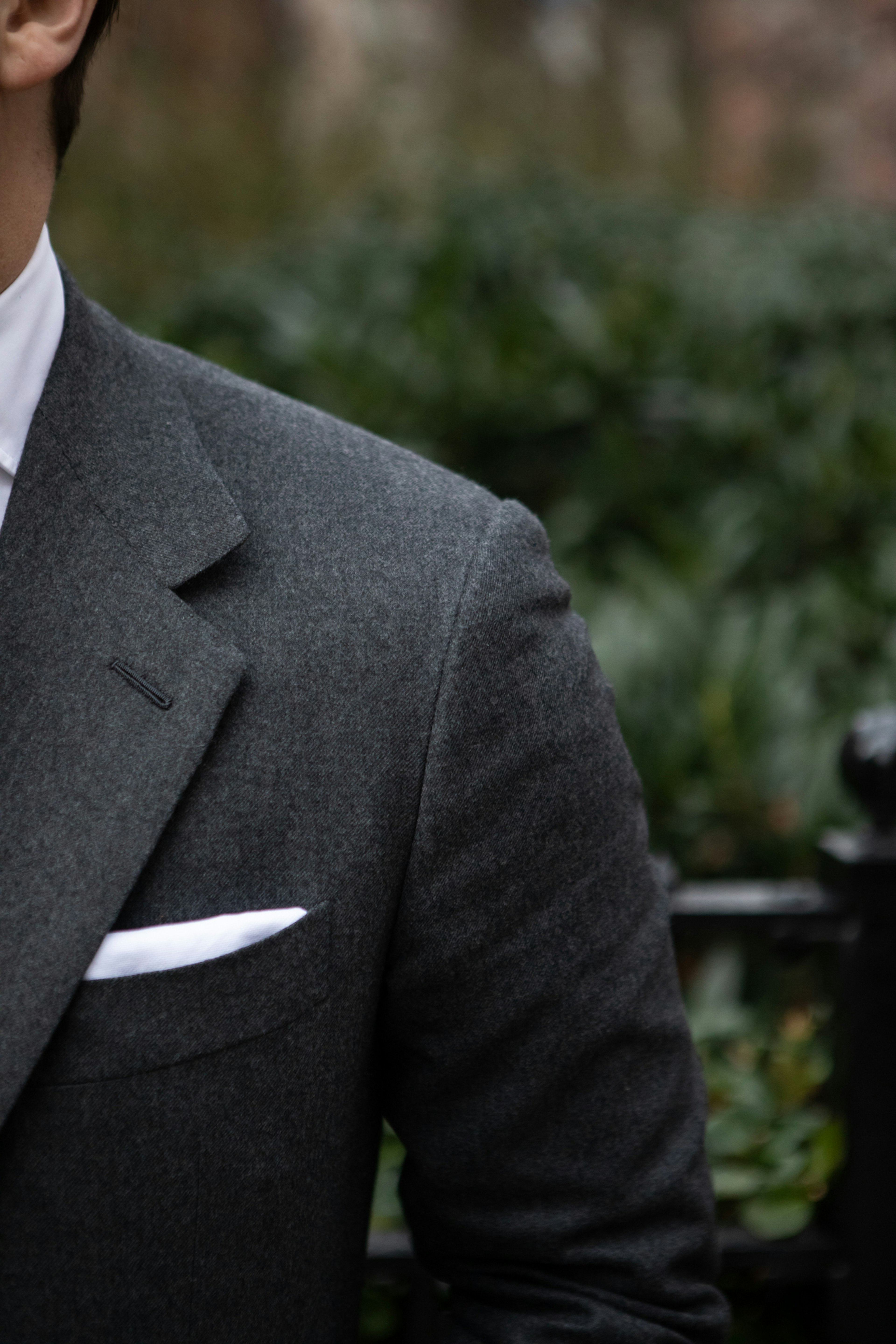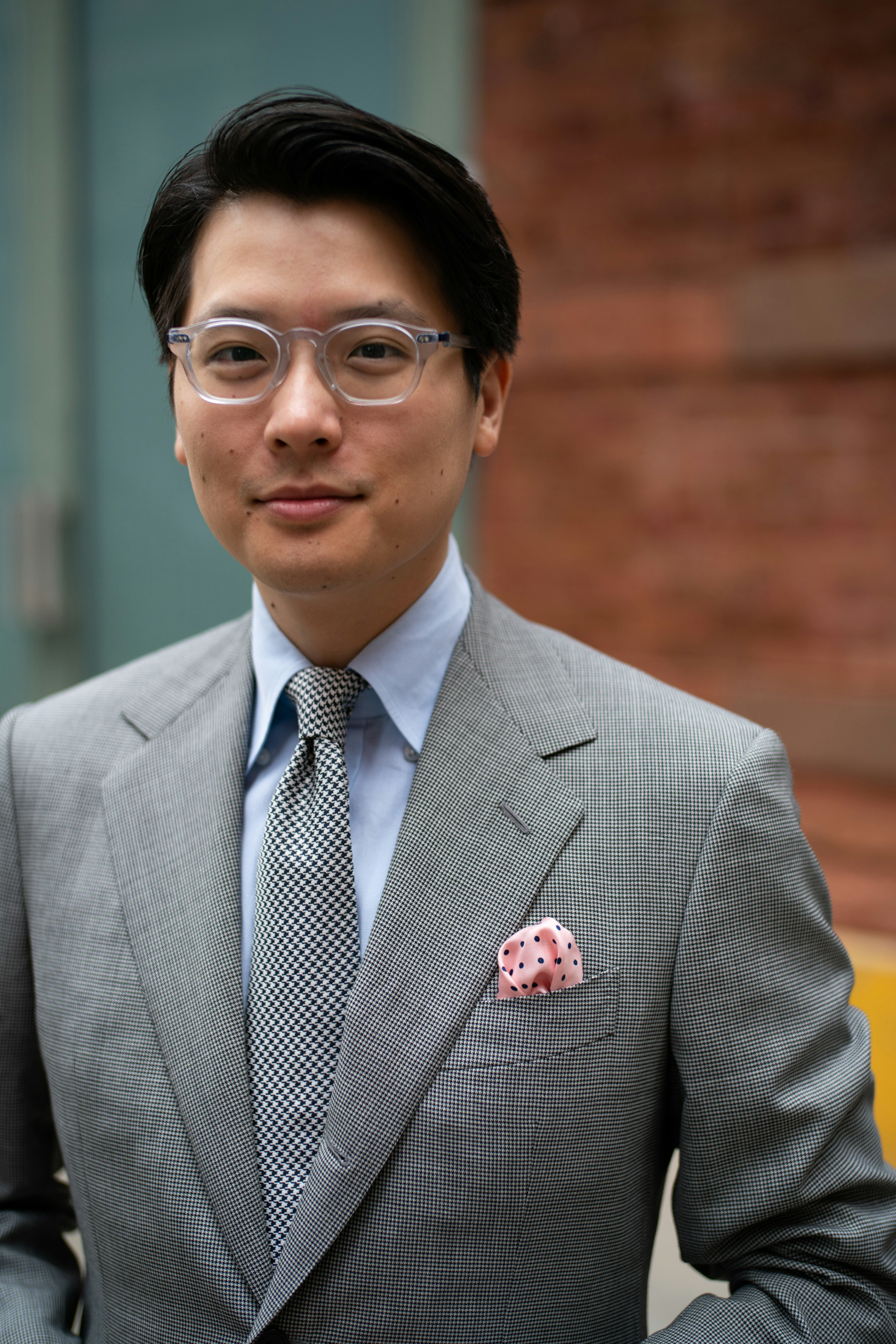 Mirco-houndstooth on Mark Cho
"After sampling the Model 101 in solid fabrics during its development over the last couple of years, I decided to make my first true commission a bit more interesting. The cloth comes from Drapers "Ascot" which is milled by Vitale Barberis Canonico in northern Italy, near our new factory. It's a 2-ply, 8 oz. high-twist; great for spring/summer."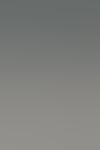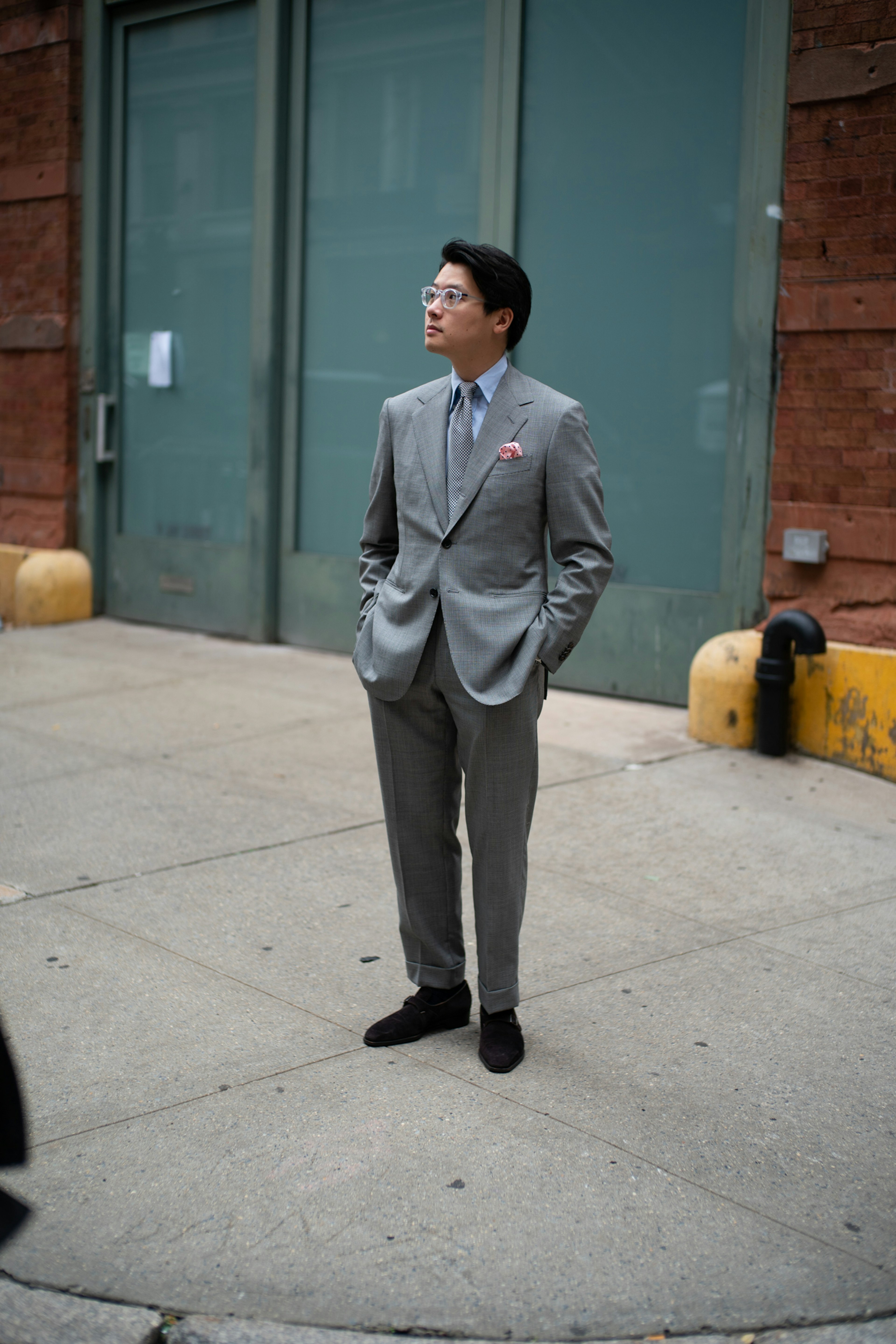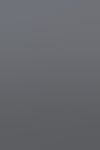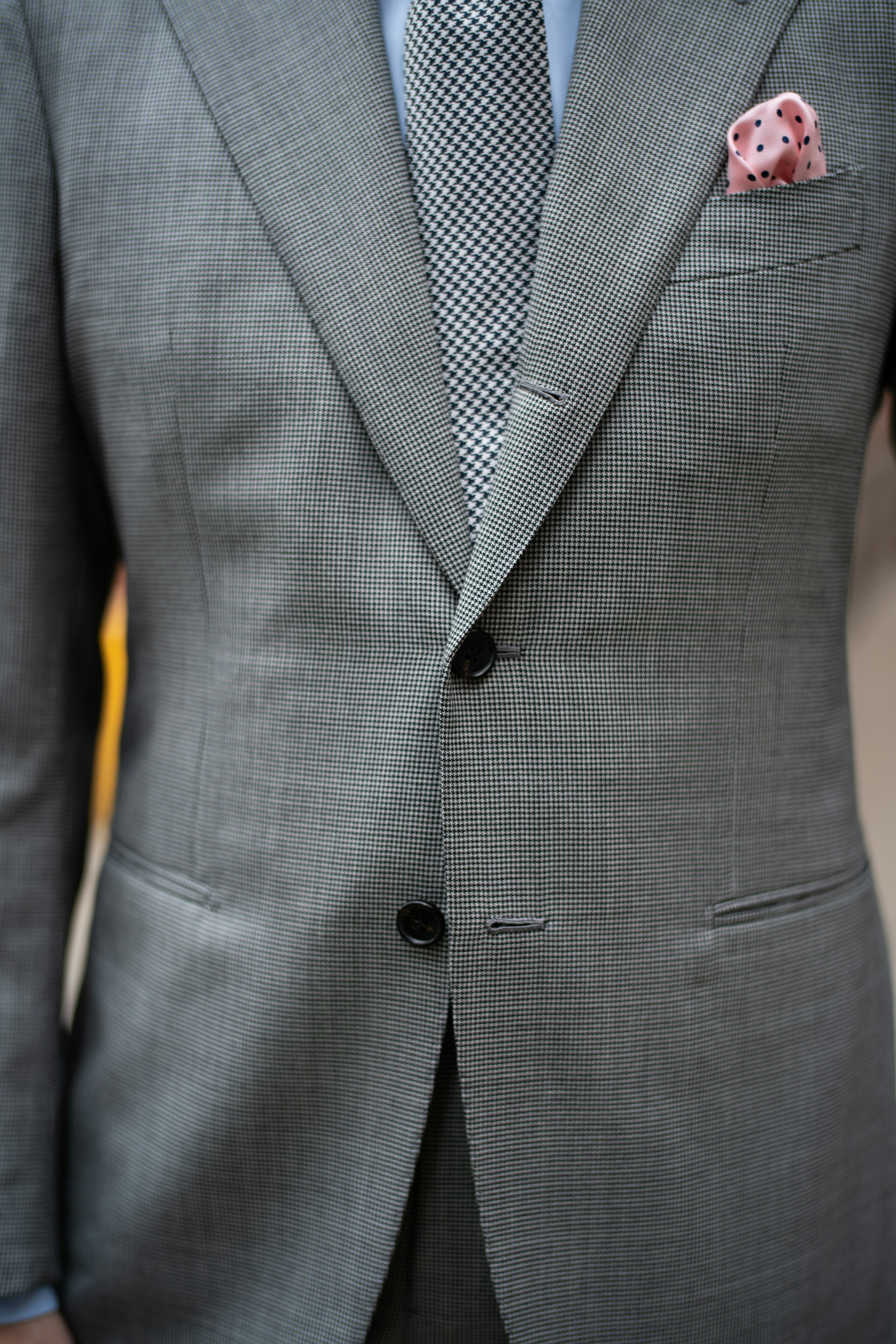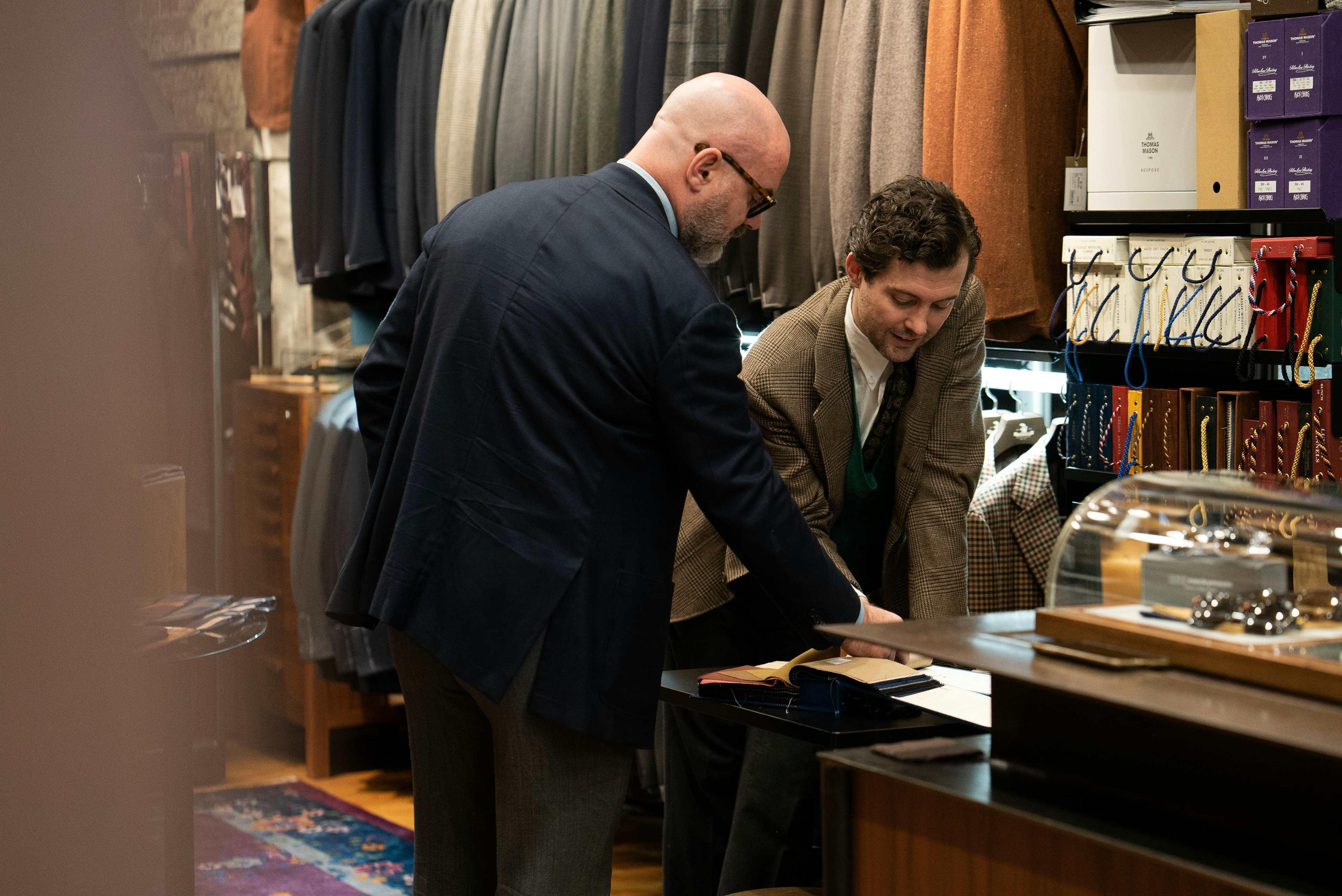 The Hundred Series Made-to-Measure Program is available at our New York shops year round. Our full fabric collection is available to order with our Hundred Series tailoring, including limited edition and vintage bolts from The Armoury archives.
Request a Consultation